Quotes & Sayings About Diamonds And Pressure
Enjoy reading and share 22 famous quotes about Diamonds And Pressure with everyone.
Top Diamonds And Pressure Quotes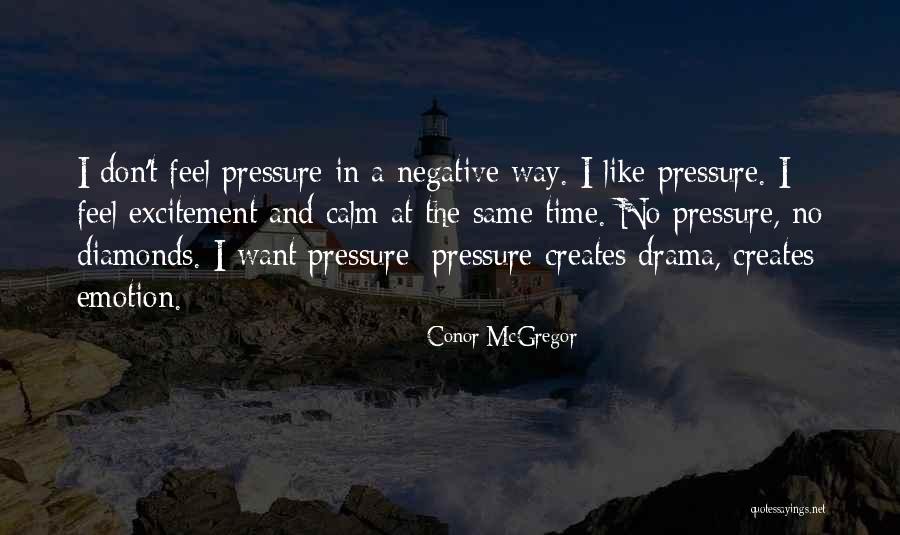 I don't feel pressure in a negative way. I like pressure. I feel excitement and calm at the same time. No pressure, no diamonds. I want pressure: pressure creates drama, creates emotion. — Conor McGregor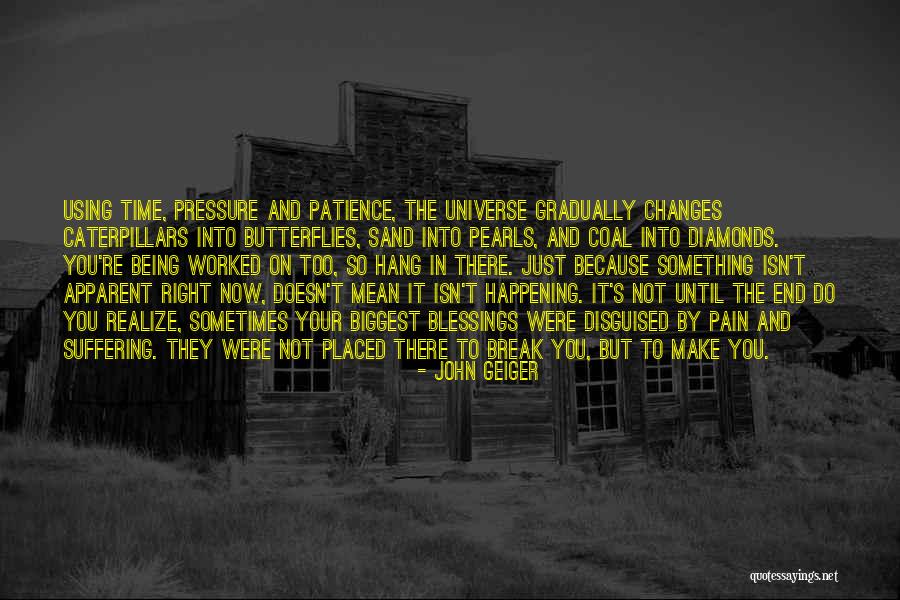 Using time, pressure and patience, the universe gradually changes caterpillars into butterflies, sand into pearls, and coal into diamonds. You're being worked on too, so hang in there. Just because something isn't apparent right now, doesn't mean it isn't happening. It's not until the end do you realize, sometimes your biggest blessings were disguised by pain and suffering. They were not placed there to break you, but to make you. — John Geiger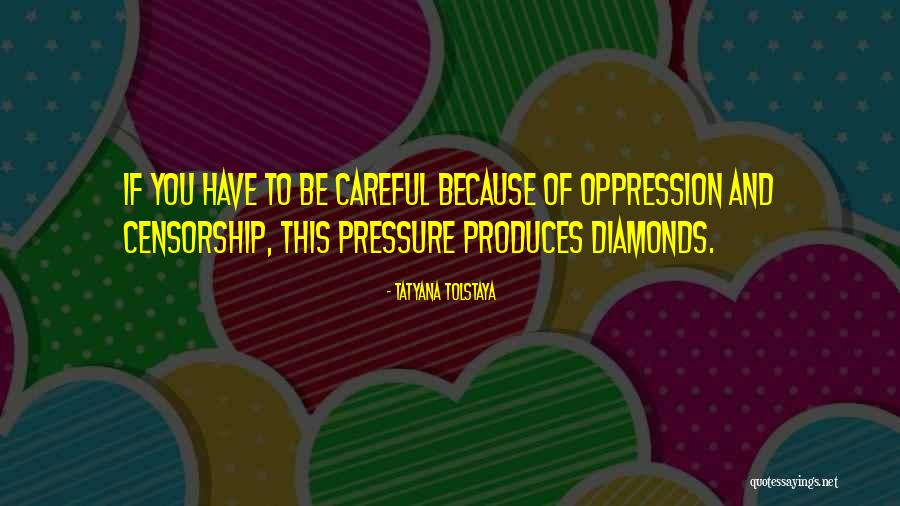 If you have to be careful because of oppression and censorship, this pressure produces diamonds. — Tatyana Tolstaya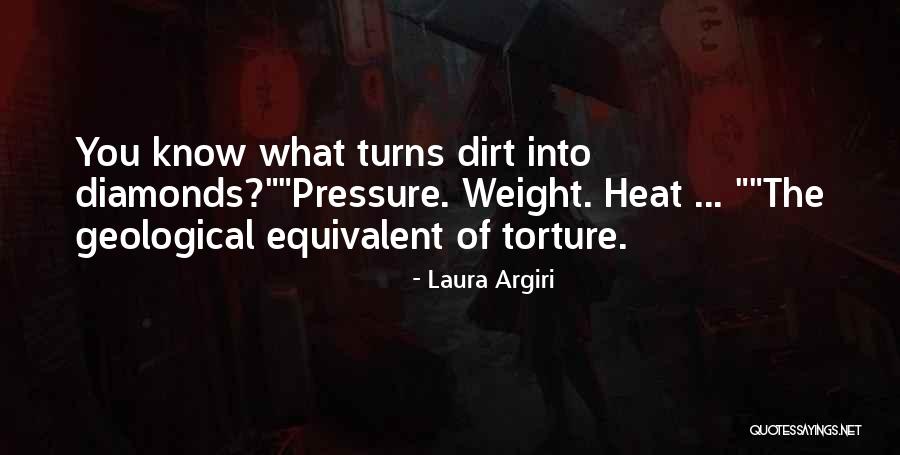 You know what turns dirt into diamonds?"
"Pressure. Weight. Heat ... "
"The geological equivalent of torture. — Laura Argiri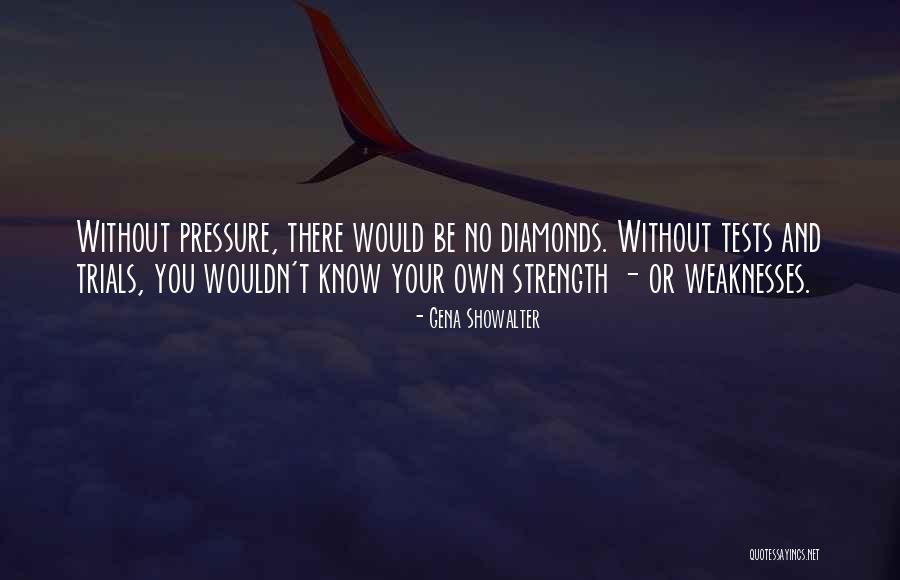 Without pressure, there would be no diamonds. Without tests and trials, you wouldn't know your own strength - or weaknesses. — Gena Showalter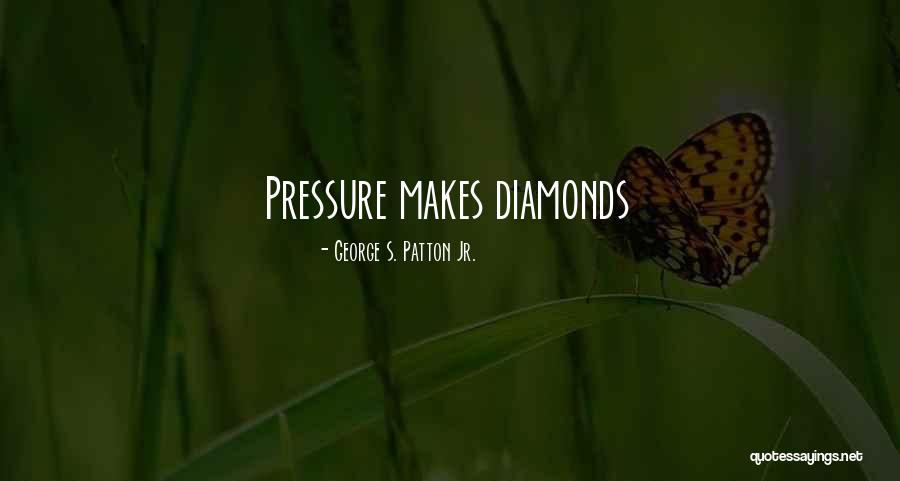 Pressure makes diamonds — George S. Patton Jr.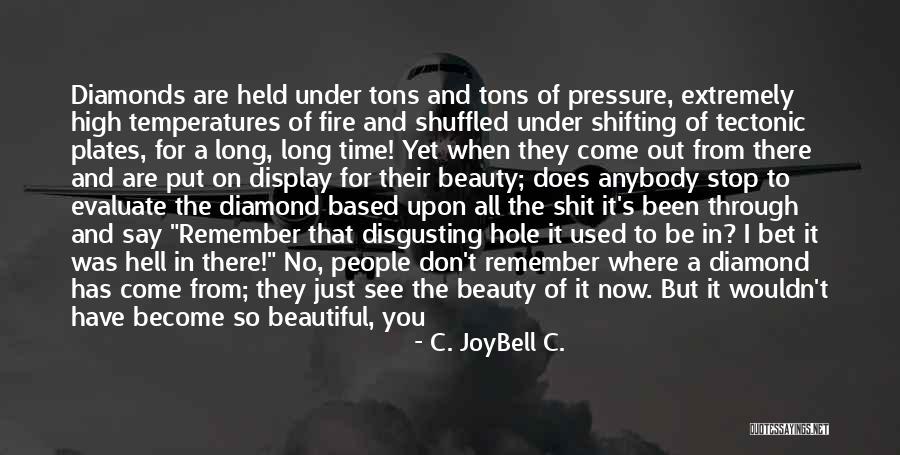 Diamonds are held under tons and tons of pressure, extremely high temperatures of fire and shuffled under shifting of tectonic plates, for a long, long time! Yet when they come out from there and are put on display for their beauty; does anybody stop to evaluate the diamond based upon all the shit it's been through and say "Remember that disgusting hole it used to be in? I bet it was hell in there!" No, people don't remember where a diamond has come from; they just see the beauty of it now. But it wouldn't have become so beautiful, you know, if not for all of that! So why should we look at other people, or at ourselves and evaluate them/ourselves based upon their/our pasts? Shouldn't we forget that? And only see the beauty that is in front of our eyes? Whatever it was, it made you beautiful! And that is what matters! — C. JoyBell C.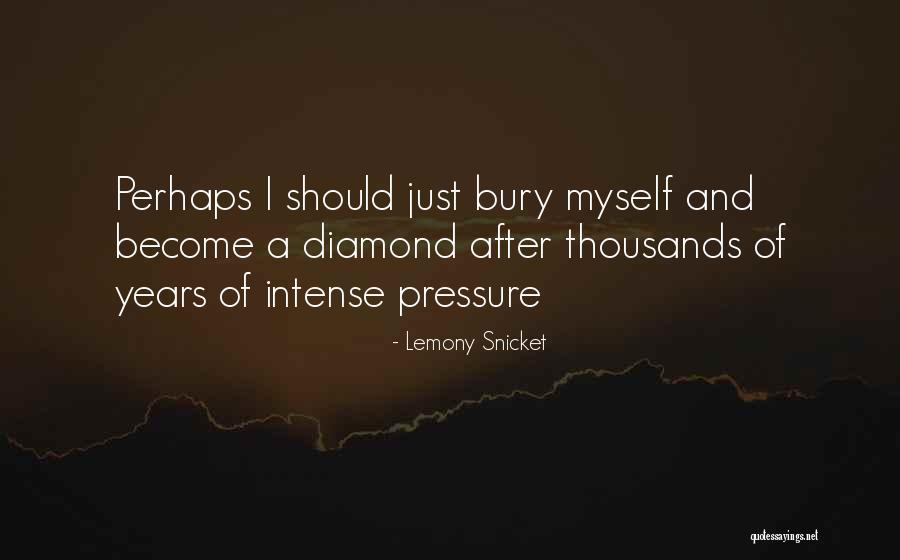 Perhaps I should just bury myself and become a diamond after thousands of years of intense pressure — Lemony Snicket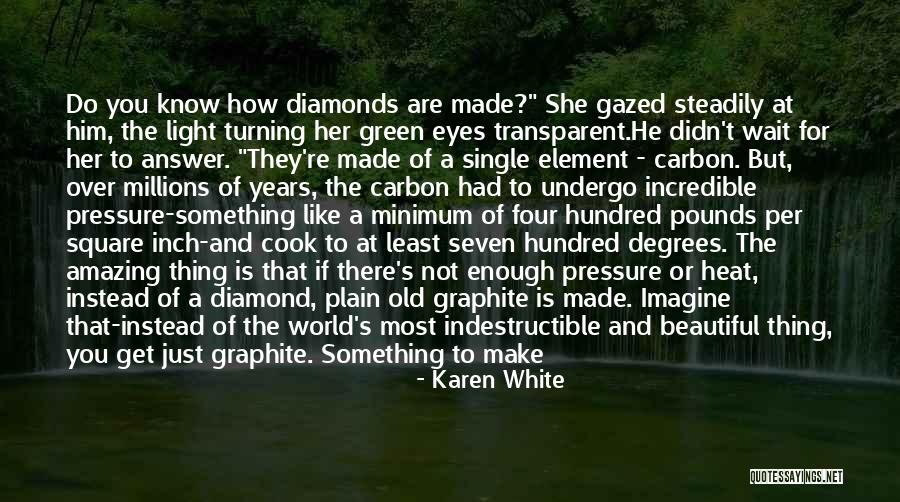 Do you know how diamonds are made?"
She gazed steadily at him, the light turning her green eyes transparent.
He didn't wait for her to answer. "They're made of a single element - carbon. But, over millions of years, the carbon had to undergo incredible pressure-something like a minimum of four hundred pounds per square inch-and cook to at least seven hundred degrees. The amazing thing is that if there's not enough pressure or heat, instead of a diamond, plain old graphite is made. Imagine that-instead of the world's most indestructible and beautiful thing, you get just graphite. Something to make pencils with. Sure, pencils are nice and useful. But they aren't diamonds. — Karen White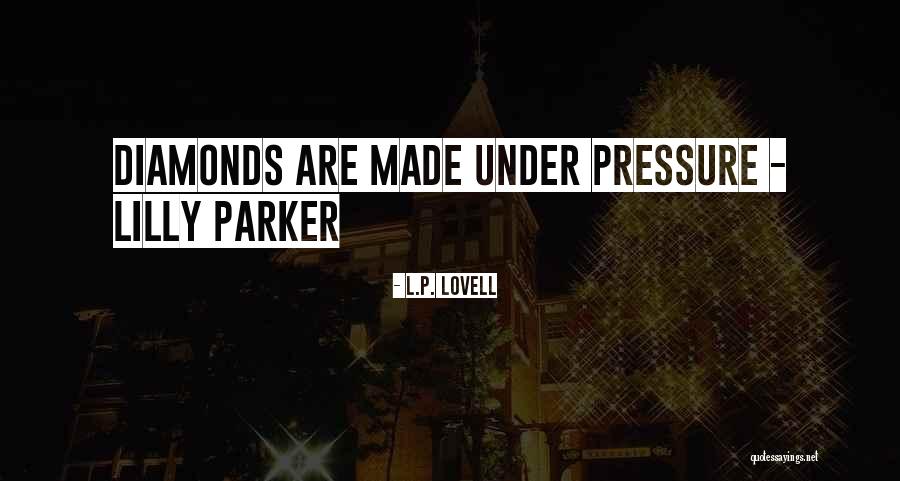 Diamonds are made under pressure - Lilly Parker — L.P. Lovell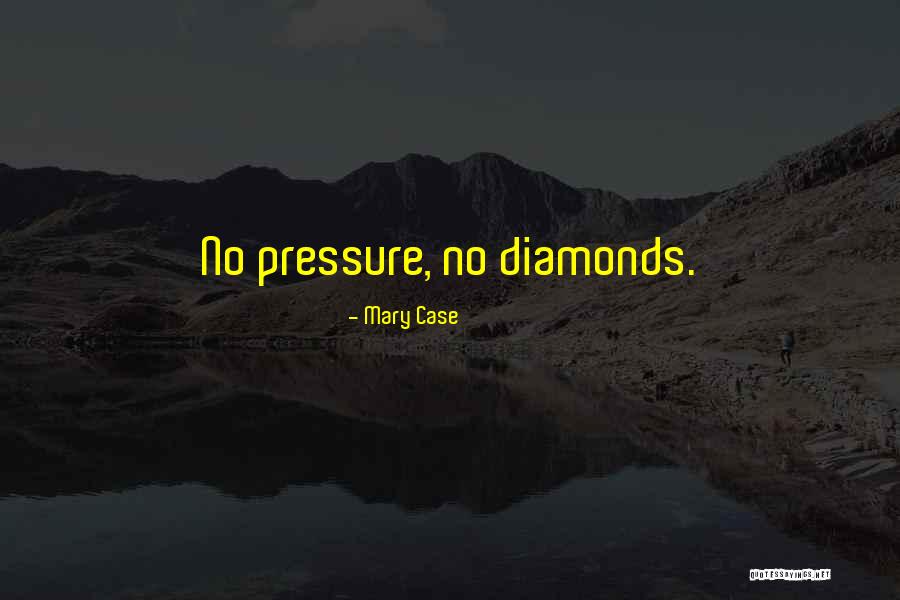 No pressure, no diamonds. — Mary Case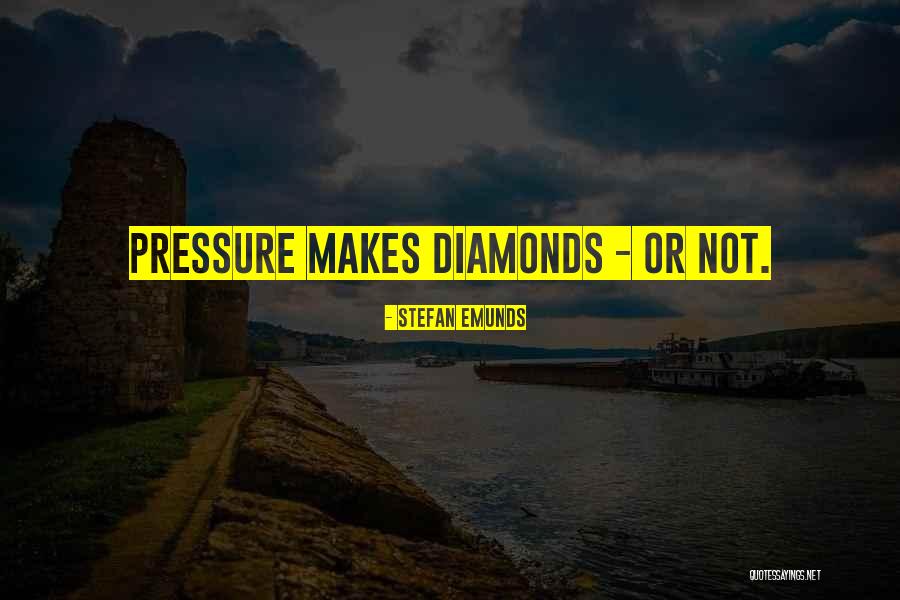 Pressure makes diamonds - or not. — Stefan Emunds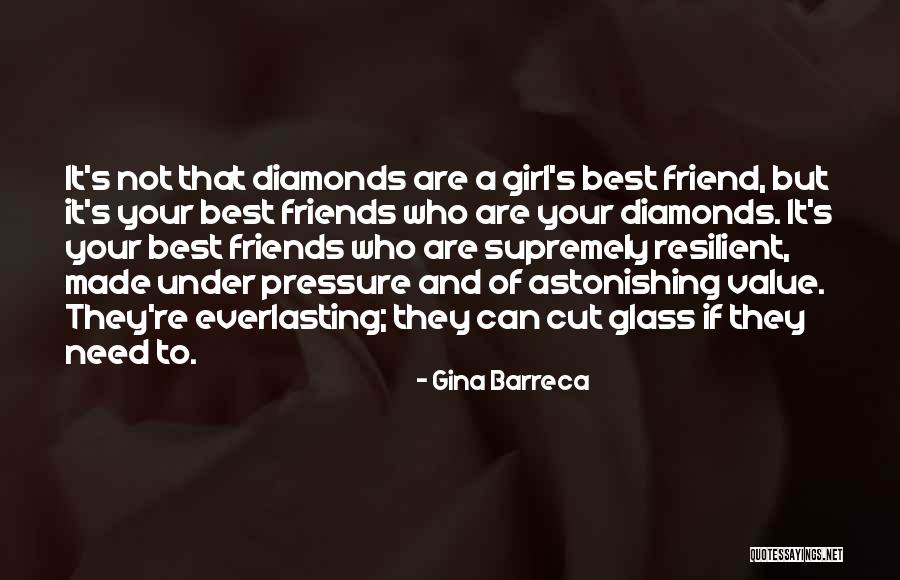 It's not that diamonds are a girl's best friend, but it's your best friends who are your diamonds. It's your best friends who are supremely resilient, made under pressure and of astonishing value. They're everlasting; they can cut glass if they need to. — Gina Barreca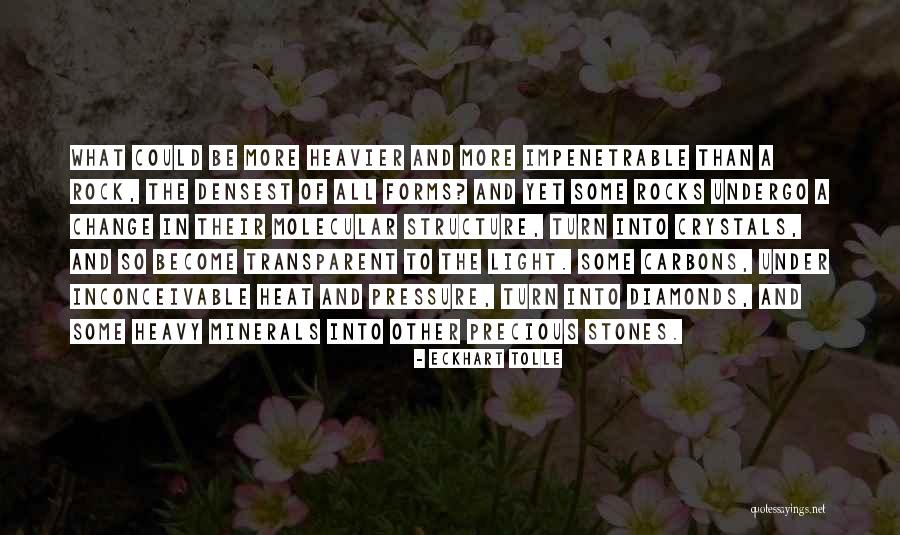 What could be more heavier and more impenetrable than a rock, the densest of all forms? And yet some rocks undergo a change in their molecular structure, turn into crystals, and so become transparent to the light. Some carbons, under inconceivable heat and pressure, turn into diamonds, and some heavy minerals into other precious stones. — Eckhart Tolle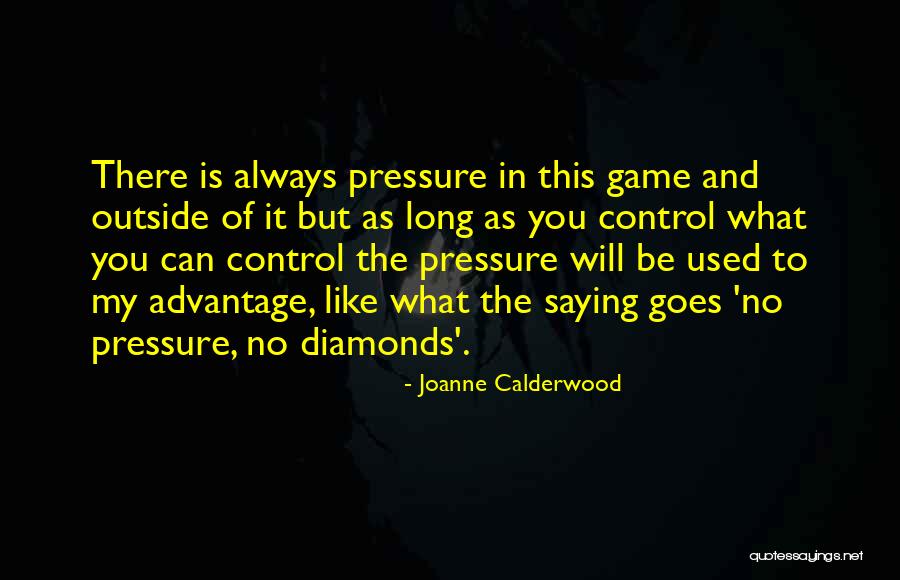 There is always pressure in this game and outside of it but as long as you control what you can control the pressure will be used to my advantage, like what the saying goes 'no pressure, no diamonds'. — Joanne Calderwood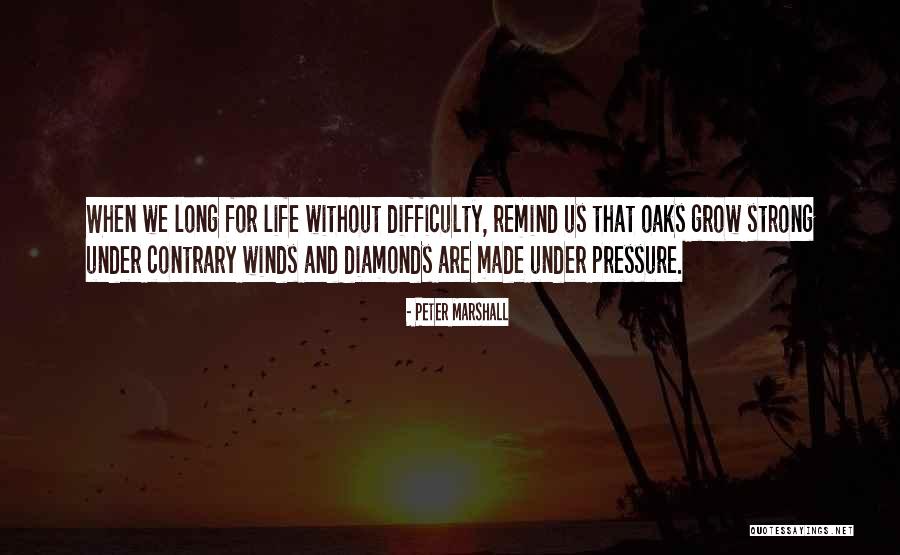 When we long for life without difficulty,
remind us that oaks grow strong under contrary winds
and diamonds are made under pressure. — Peter Marshall
God changes caterpillars into butterflies, sand into pearls and coal into diamonds using time and pressure. He's working on you, too. — Rick Warren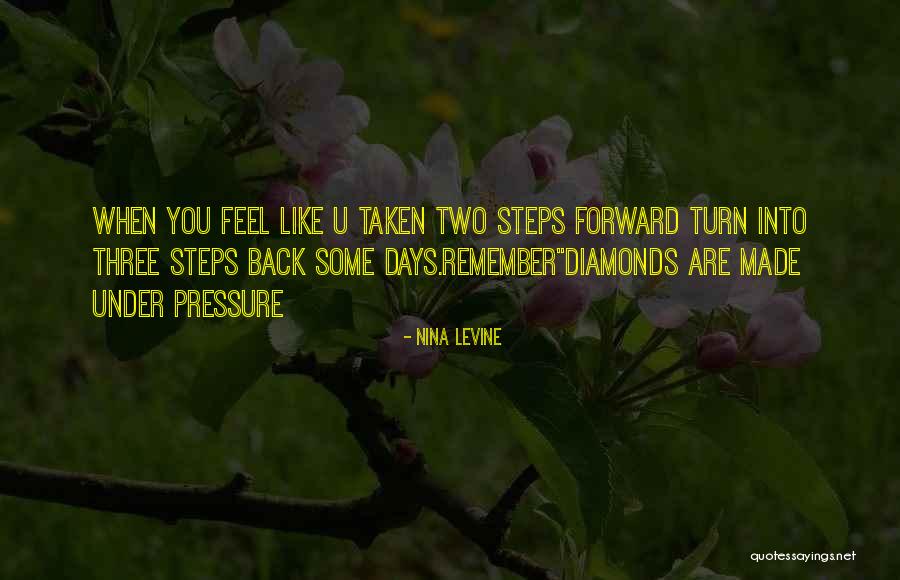 When you feel like u taken two steps forward turn into three steps back some days.
Remember
"Diamonds are made under pressure — Nina Levine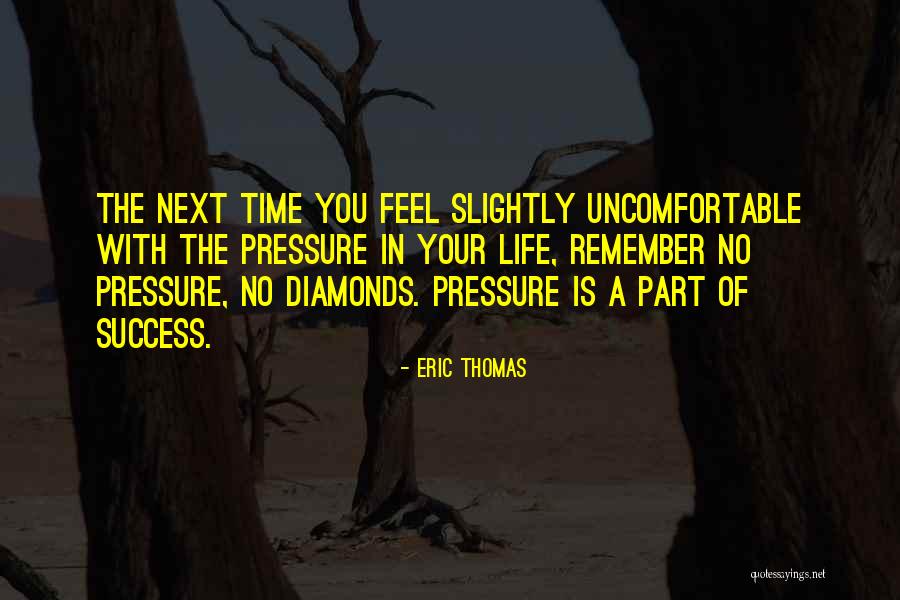 The next time you feel slightly uncomfortable with the pressure in your life, remember no pressure, no diamonds. Pressure is a part of success. — Eric Thomas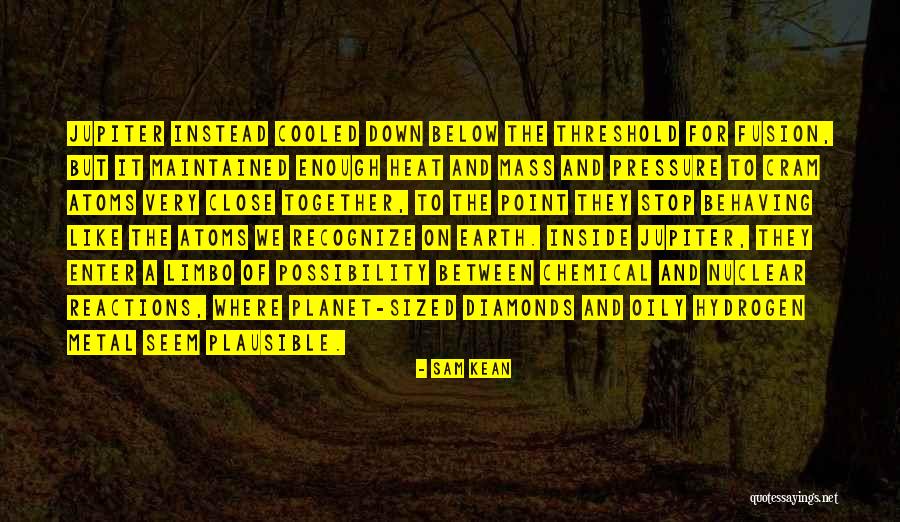 Jupiter instead cooled down below the threshold for fusion, but it maintained enough heat and mass and pressure to cram atoms very close together, to the point they stop behaving like the atoms we recognize on earth. Inside Jupiter, they enter a limbo of possibility between chemical and nuclear reactions, where planet-sized diamonds and oily hydrogen metal seem plausible. — Sam Kean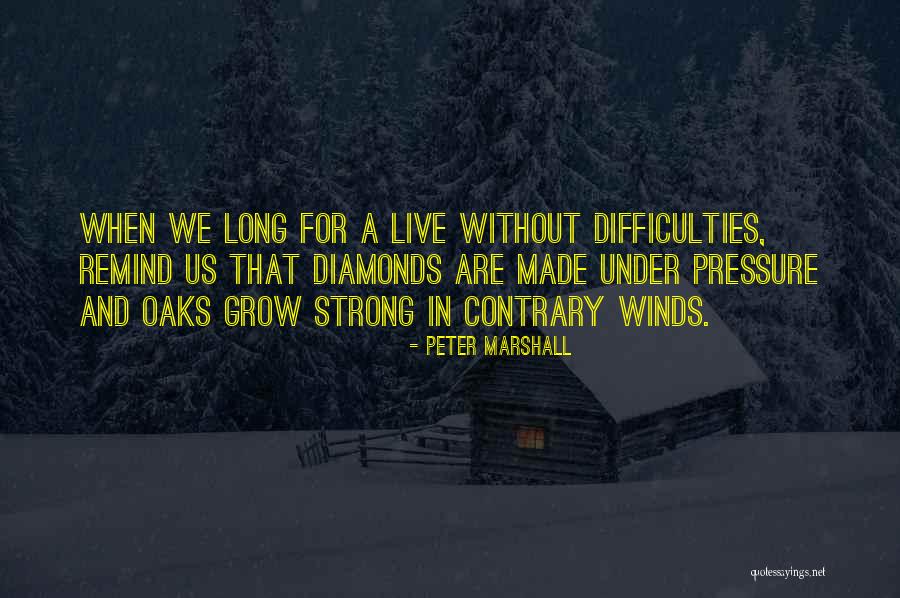 When we long for a live without difficulties, remind us that diamonds are made under pressure and oaks grow strong in contrary winds. — Peter Marshall