Quotes & Sayings About Depressed Heart
Enjoy reading and share 46 famous quotes about Depressed Heart with everyone.
Top Depressed Heart Quotes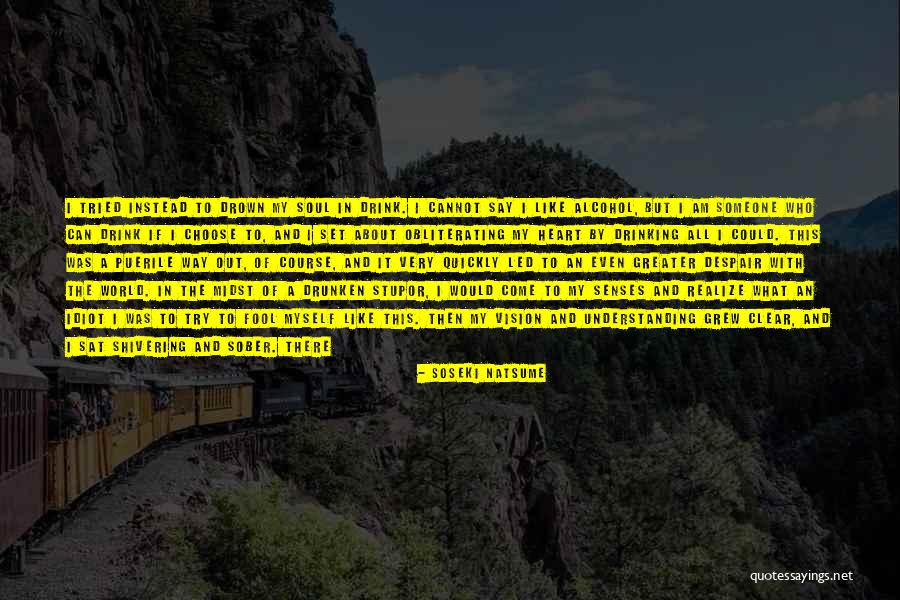 I tried instead to drown my soul in drink. I cannot say I like alcohol, but I am someone who can drink if I choose to, and I set about obliterating my heart by drinking all I could. This was a puerile way out, of course, and it very quickly led to an even greater despair with the world. In the midst of a drunken stupor, I would come to my senses and realize what an idiot I was to try to fool myself like this. Then my vision and understanding grew clear, and I sat shivering and sober. There were desolate times when even the poor disguise of drunkenness failed to work, no matter how I drank. And each time I sought pleasure in drink, I emerged more depressed than ever. — Soseki Natsume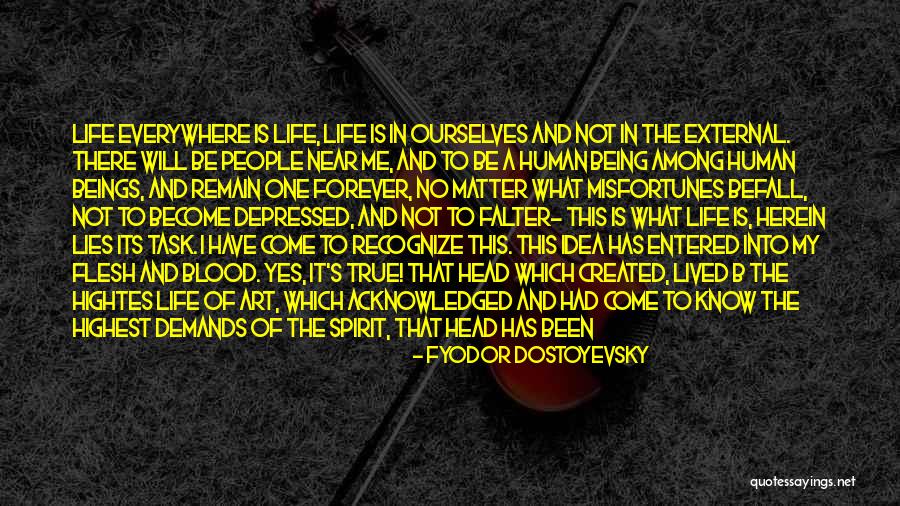 Life everywhere is life, life is in ourselves and not in the external. There will be people near me, and to be a human being among human beings, and remain one forever, no matter what misfortunes befall, not to become depressed, and not to falter- this is what life is, herein lies its task. I have come to recognize this. This idea has entered into my flesh and blood. Yes, it's true! That head which created, lived b the hightes life of art, which acknowledged and had come to know the highest demands of the spirit, that head has been cut from my shoulders. Memory remains, and the images I have created and still not molded in flesh. They will leave their harsh mark on me, it is true! But my heart is left me, and the same flesh and blood which likewise can love and suffer and desire and remember, and this is, after all, life. on voit le soleil! — Fyodor Dostoyevsky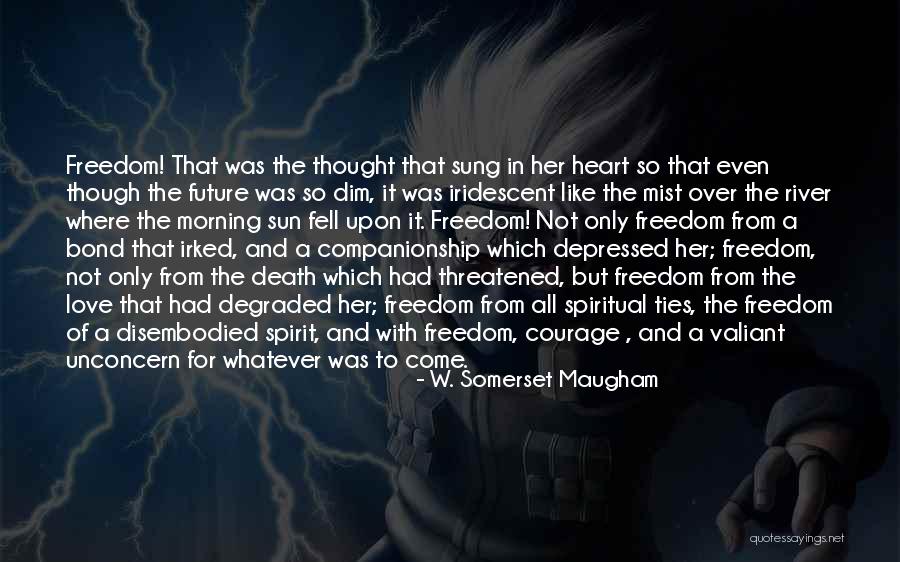 Freedom! That was the thought that sung in her heart so that even though the future was so dim, it was iridescent like the mist over the river where the morning sun fell upon it. Freedom! Not only freedom from a bond that irked, and a companionship which depressed her; freedom, not only from the death which had threatened, but freedom from the love that had degraded her; freedom from all spiritual ties, the freedom of a disembodied spirit, and with freedom, courage , and a valiant unconcern for whatever was to come. — W. Somerset Maugham
I don't care if she moves in. The worst thing that could happen would be for you to cheat on me. Then I'd have to break up with you, then your heart would shatter, and we'd both be miserable for life, and you would be so depressed you'd never be able to get it up again. So make sure if you do cheat, it's the best sex you ever have, because it'll also be the last sex you ever — Colleen Hoover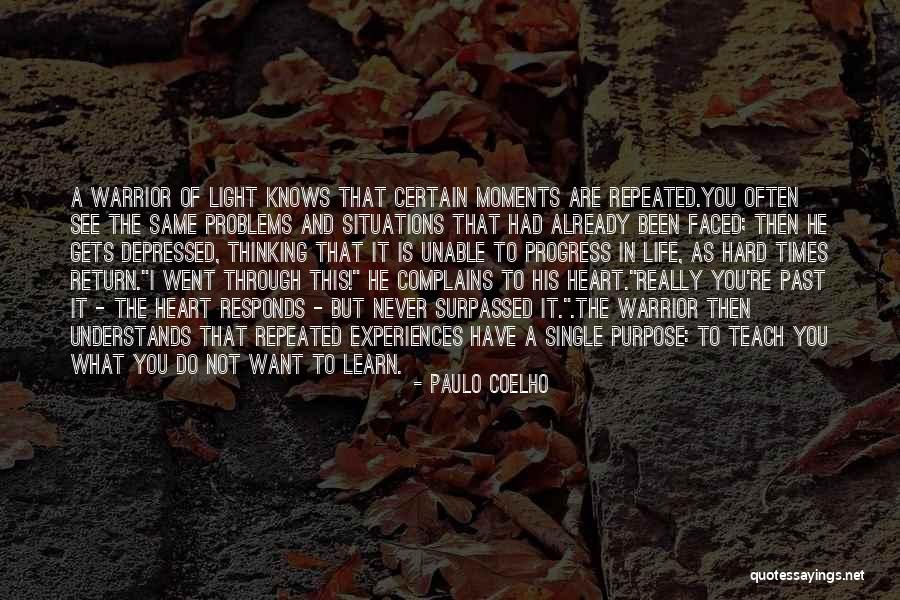 A warrior of light knows that certain moments are repeated.
You often see the same problems and situations that had already been faced; then he gets depressed, thinking that it is unable to progress in life, as hard times return.
"I went through this!" He complains to his heart.
"Really you're past it - the heart responds - but never surpassed it.".
The warrior then understands that repeated experiences have a single purpose: to teach you what you do not want to learn. — Paulo Coelho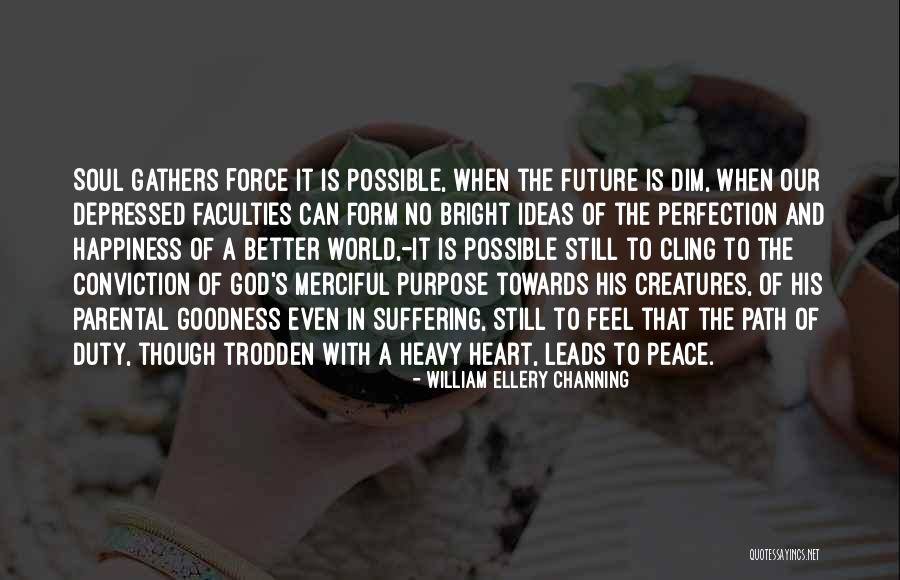 Soul Gathers Force It is possible, when the future is dim, when our depressed faculties can form no bright ideas of the perfection and happiness of a better world,-it is possible still to cling to the conviction of God's merciful purpose towards His creatures, of His parental goodness even in suffering, still to feel that the path of duty, though trodden with a heavy heart, leads to peace. — William Ellery Channing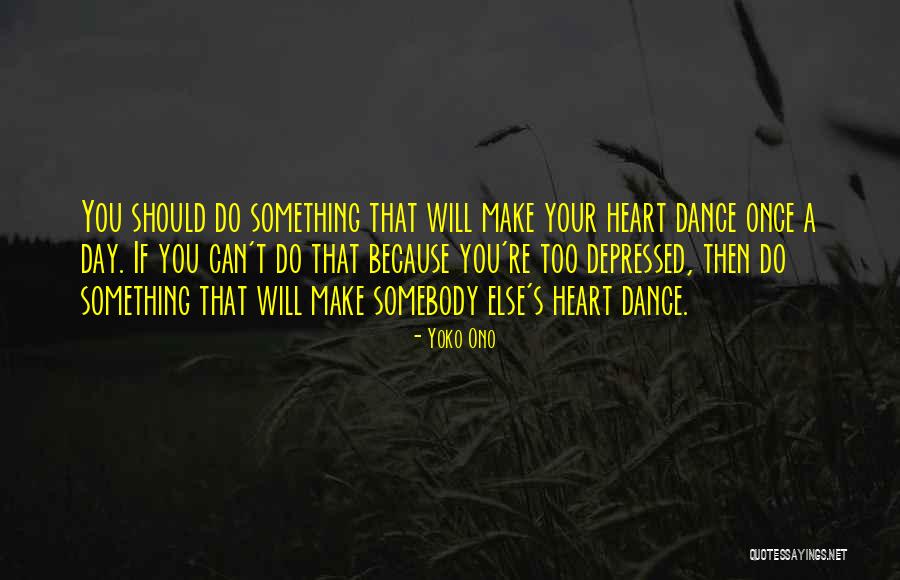 You should do something that will make your heart dance once a day. If you can't do that because you're too depressed, then do something that will make somebody else's heart dance. — Yoko Ono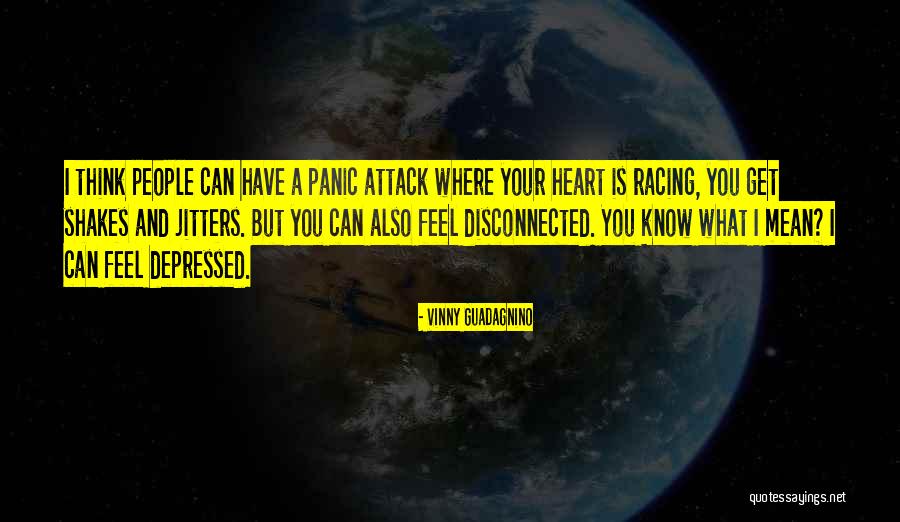 I think people can have a panic attack where your heart is racing, you get shakes and jitters. But you can also feel disconnected. You know what I mean? I can feel depressed. — Vinny Guadagnino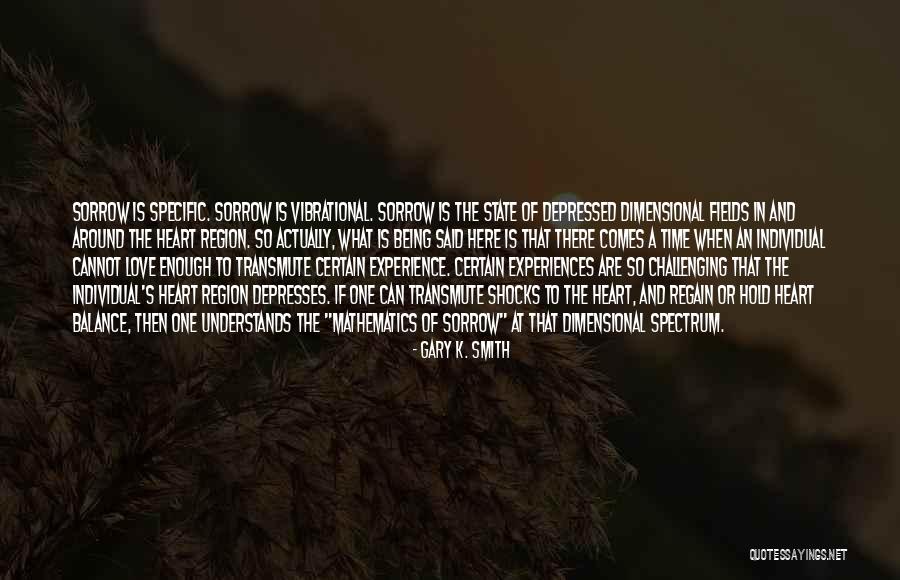 Sorrow is specific. Sorrow is vibrational. Sorrow is the state of depressed dimensional fields in and around the heart region. So actually, what is being said here is that there comes a time when an individual cannot love enough to transmute certain experience. Certain experiences are so challenging that the individual's heart region depresses. If one can transmute shocks to the heart, and regain or hold heart balance, then one understands the "mathematics of sorrow" at that dimensional spectrum. — Gary K. Smith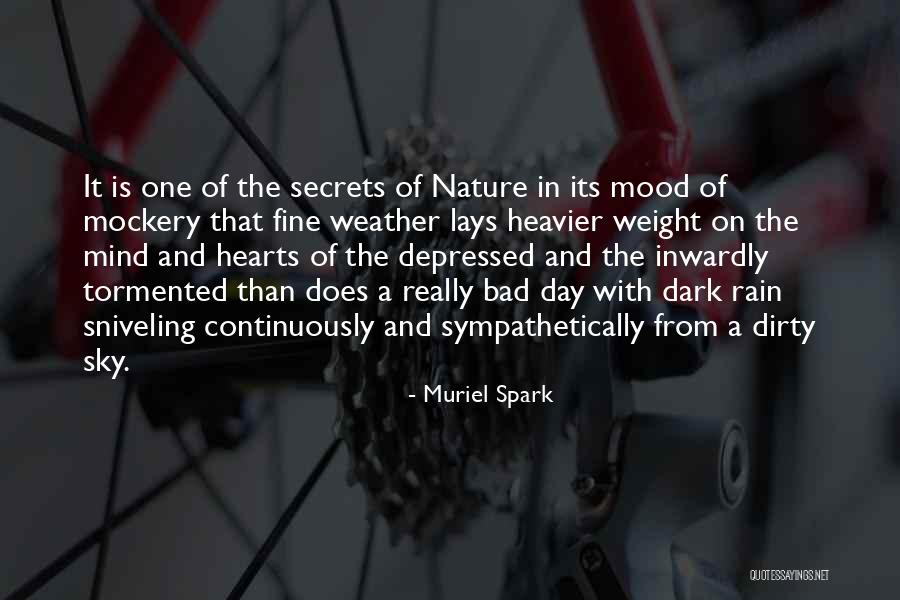 It is one of the secrets of Nature in its mood of mockery that fine weather lays heavier weight on the mind and hearts of the depressed and the inwardly tormented than does a really bad day with dark rain sniveling continuously and sympathetically from a dirty sky. — Muriel Spark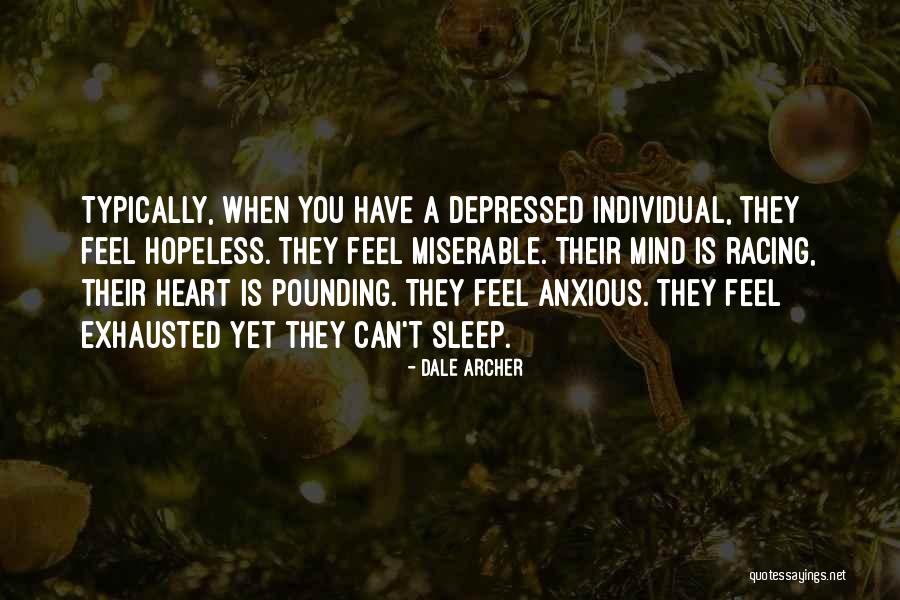 Typically, when you have a depressed individual, they feel hopeless. They feel miserable. Their mind is racing, their heart is pounding. They feel anxious. They feel exhausted yet they can't sleep. — Dale Archer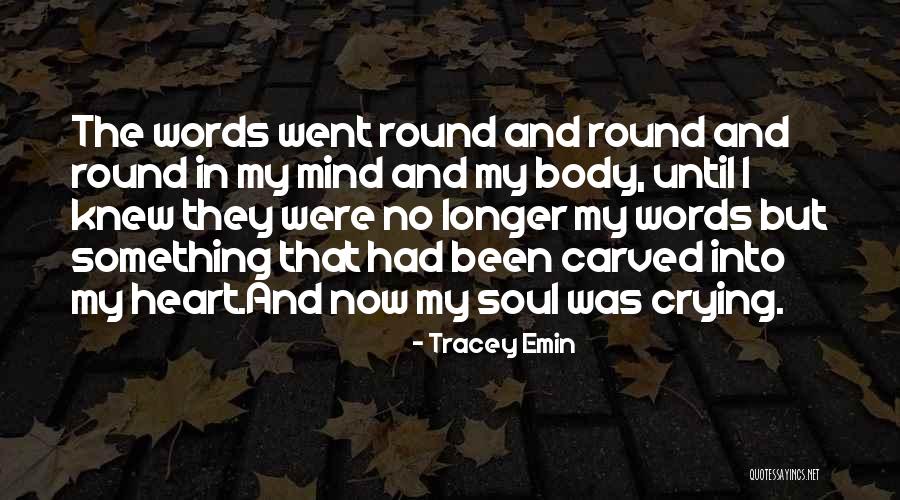 The words went round and round and round in my mind and my body, until I knew they were no longer my words but something that had been carved into my heart.
And now my soul was crying. — Tracey Emin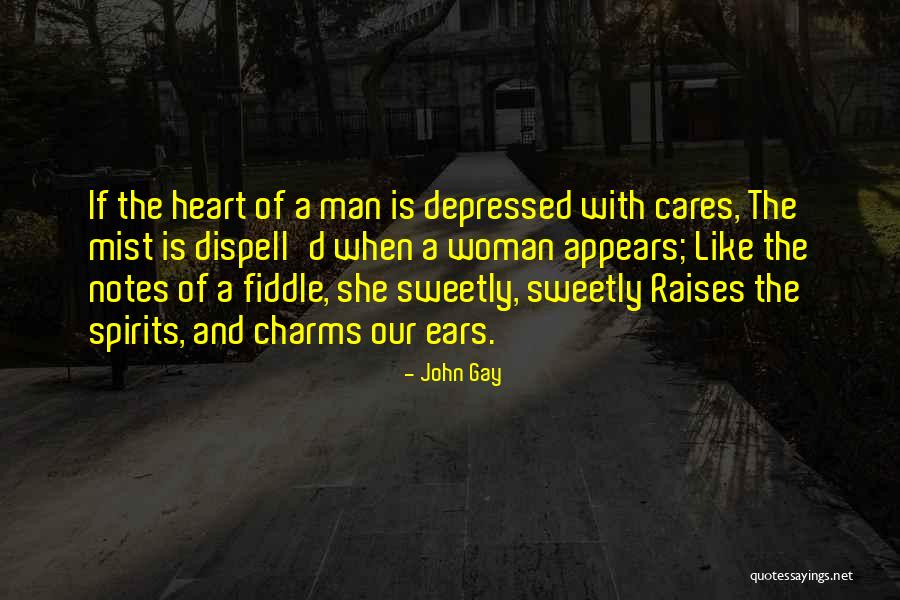 If the heart of a man is depressed with cares, The mist is dispell'd when a woman appears; Like the notes of a fiddle, she sweetly, sweetly Raises the spirits, and charms our ears. — John Gay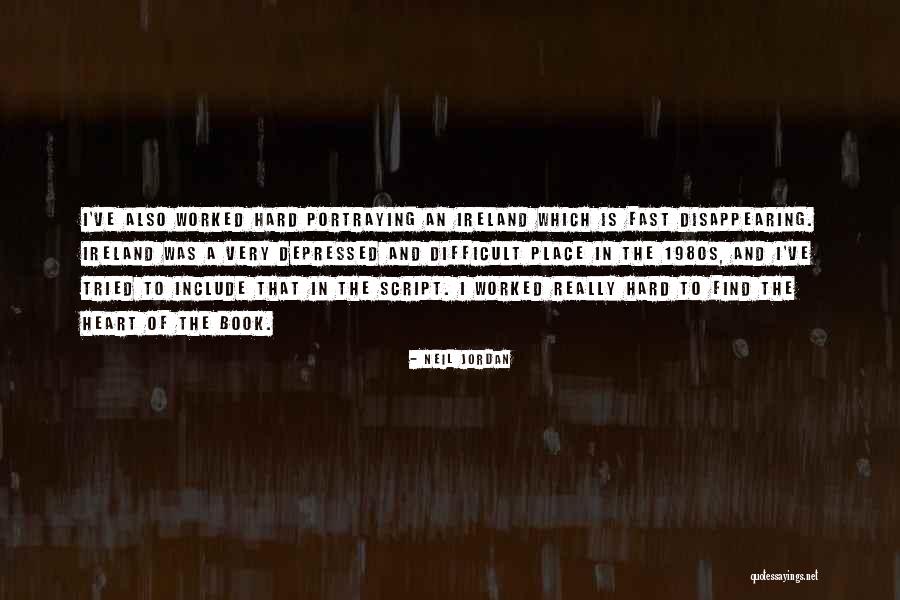 I've also worked hard portraying an Ireland which is fast disappearing. Ireland was a very depressed and difficult place in the 1980s, and I've tried to include that in the script. I worked really hard to find the heart of the book. — Neil Jordan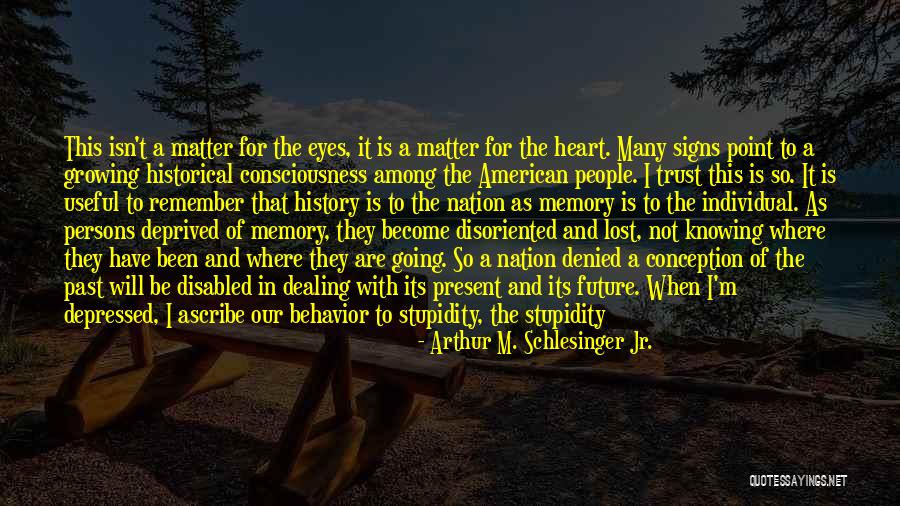 This isn't a matter for the eyes, it is a matter for the heart. Many signs point to a growing historical consciousness among the American people. I trust this is so. It is useful to remember that history is to the nation as memory is to the individual. As persons deprived of memory, they become disoriented and lost, not knowing where they have been and where they are going. So a nation denied a conception of the past will be disabled in dealing with its present and its future. When I'm depressed, I ascribe our behavior to stupidity, the stupidity of our leadership, the stupidity of our culture. — Arthur M. Schlesinger Jr.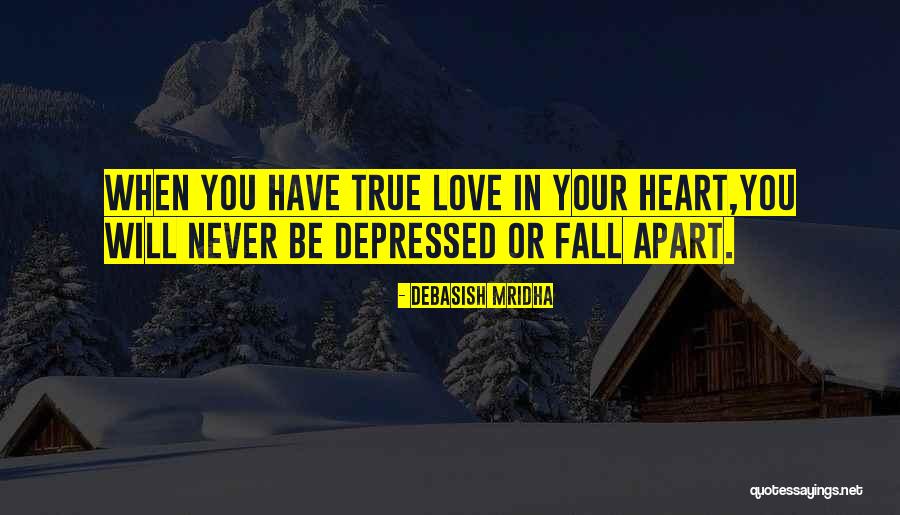 When you have true love in your heart,
You will never be depressed or fall apart. — Debasish Mridha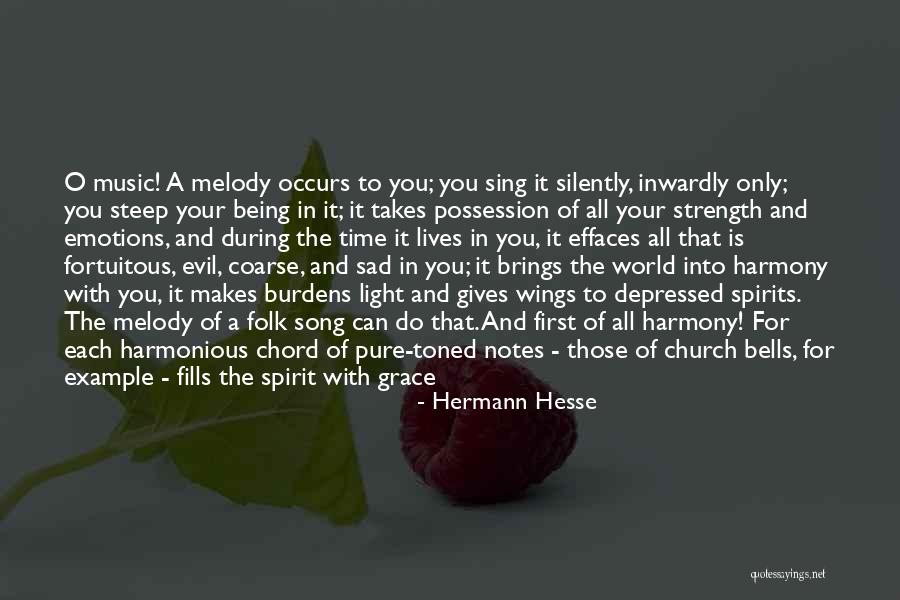 O music! A melody occurs to you; you sing it silently, inwardly only; you steep your being in it; it takes possession of all your strength and emotions, and during the time it lives in you, it effaces all that is fortuitous, evil, coarse, and sad in you; it brings the world into harmony with you, it makes burdens light and gives wings to depressed spirits. The melody of a folk song can do that. And first of all harmony! For each harmonious chord of pure-toned notes - those of church bells, for example - fills the spirit with grace and delight, a feeling that is intensified by every additional note; and at times this can enchant the heart and make it tremble with bliss as no other sensual pleasure can. — Hermann Hesse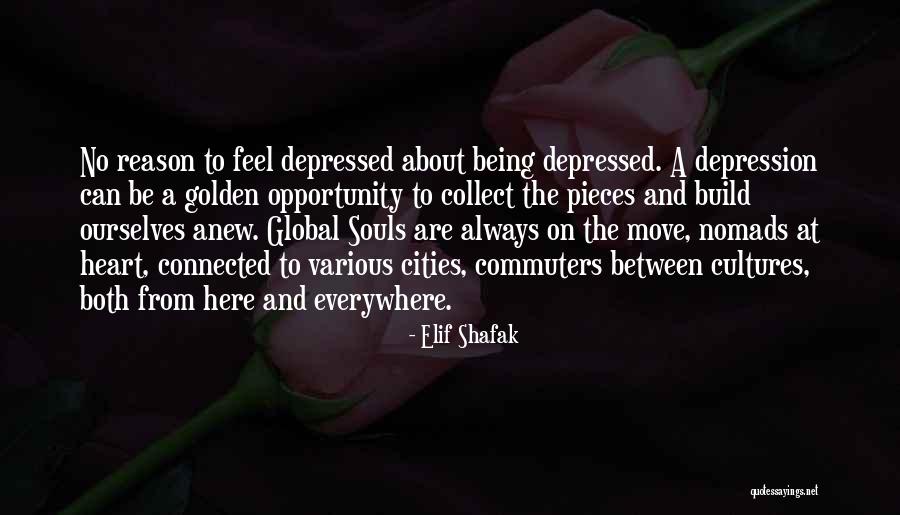 No reason to feel depressed about being depressed. A depression can be a golden opportunity to collect the pieces and build ourselves anew. Global Souls are always on the move, nomads at heart, connected to various cities, commuters between cultures, both from here and everywhere. — Elif Shafak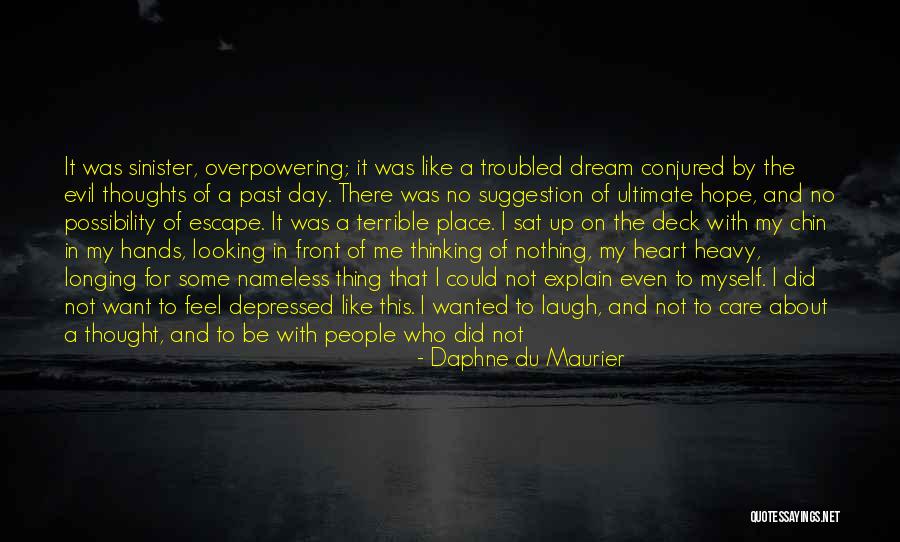 It was sinister, overpowering; it was like a troubled dream conjured by the evil thoughts of a past day. There was no suggestion of ultimate hope, and no possibility of escape. It was a terrible place. I sat up on the deck with my chin in my hands, looking in front of me thinking of nothing, my heart heavy, longing for some nameless thing that I could not explain even to myself. I did not want to feel depressed like this. I wanted to laugh, and not to care about a thought, and to be with people who did not matter, and to have some fun taking that girl ashore. I did not want to be in a lost mood, wretched and distressed. I wished Gudvangen was different, and the mountains wider apart, and the sun shining in a clear sky, and the blue water warm and shallow. — Daphne Du Maurier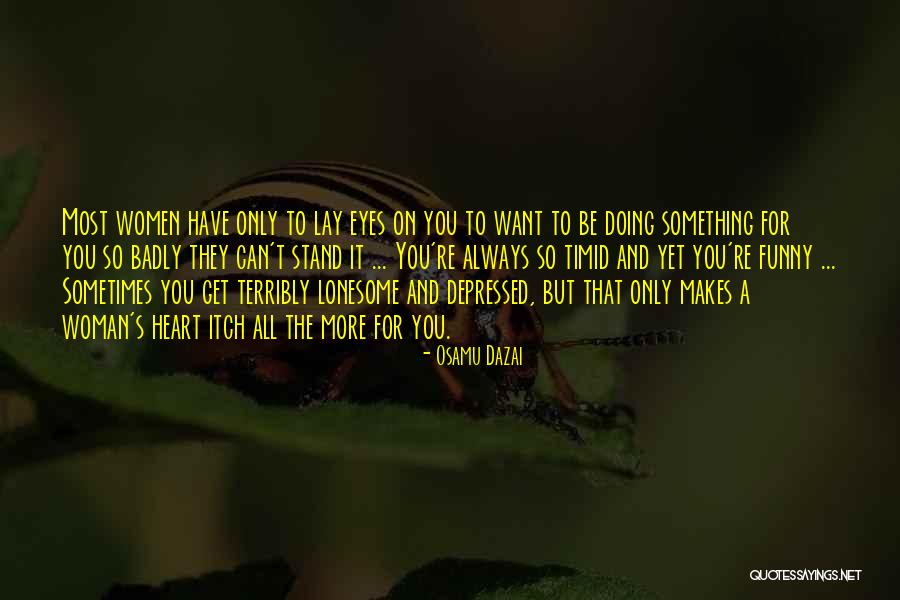 Most women have only to lay eyes on you to want to be doing something for you so badly they can't stand it ... You're always so timid and yet you're funny ... Sometimes you get terribly lonesome and depressed, but that only makes a woman's heart itch all the more for you. — Osamu Dazai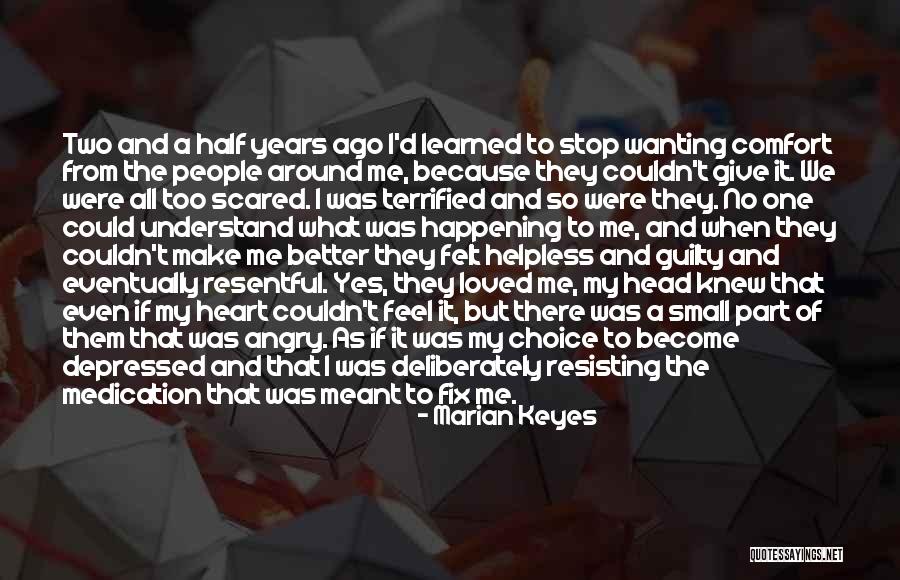 Two and a half years ago I'd learned to stop wanting comfort from the people around me, because they couldn't give it. We were all too scared. I was terrified and so were they. No one could understand what was happening to me, and when they couldn't make me better they felt helpless and guilty and eventually resentful. Yes, they loved me, my head knew that even if my heart couldn't feel it, but there was a small part of them that was angry. As if it was my choice to become depressed and that I was deliberately resisting the medication that was meant to fix me. — Marian Keyes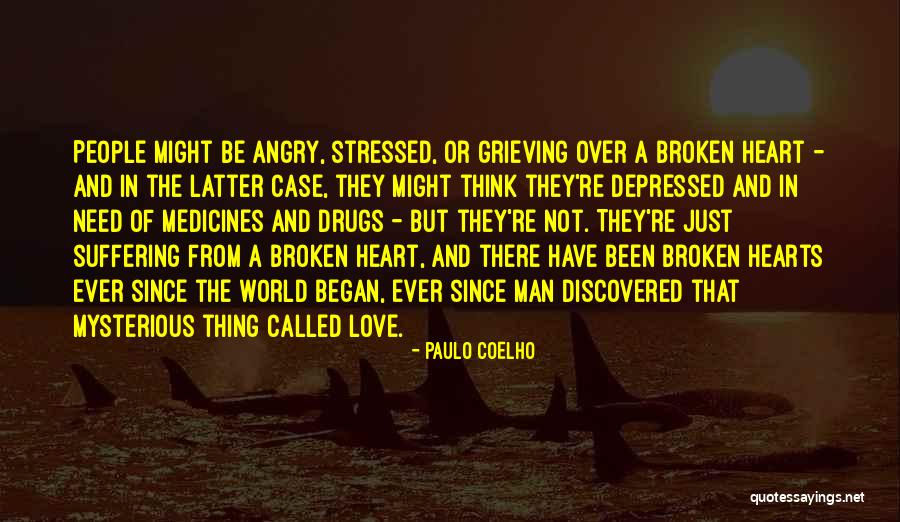 People might be angry, stressed, or grieving over a broken heart - and in the latter case, they might think they're depressed and in need of medicines and drugs - but they're not. They're just suffering from a broken heart, and there have been broken hearts ever since the world began, ever since man discovered that mysterious thing called Love. — Paulo Coelho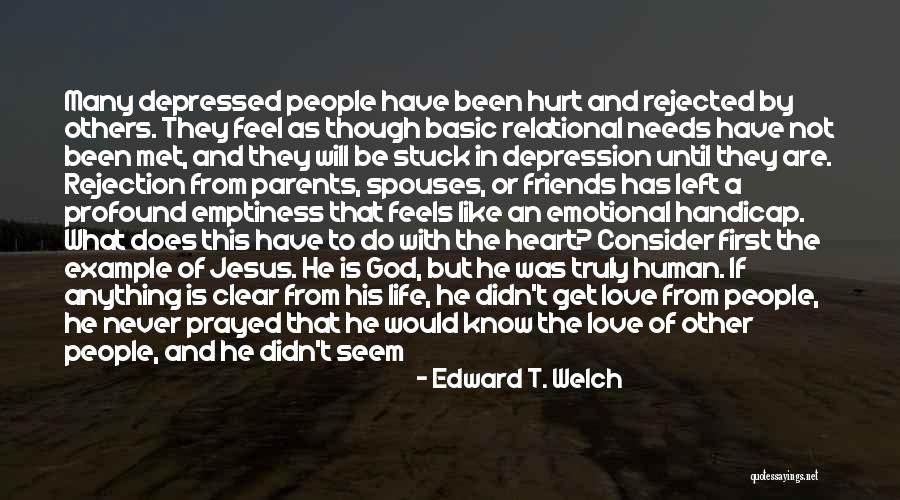 Many depressed people have been hurt and rejected by others. They feel as though basic relational needs have not been met, and they will be stuck in depression until they are. Rejection from parents, spouses, or friends has left a profound emptiness that feels like an emotional handicap. What does this have to do with the heart? Consider first the example of Jesus. He is God, but he was truly human. If anything is clear from his life, he didn't get love from people, he never prayed that he would know the love of other people, and he didn't seem emotionally undone by rejection and misunderstanding. Rather, his deepest needs, as noted in his prayers, were for the glory of his Father to be revealed and for his spiritual children to be protected from the evil one and united in love (John 17). The — Edward T. Welch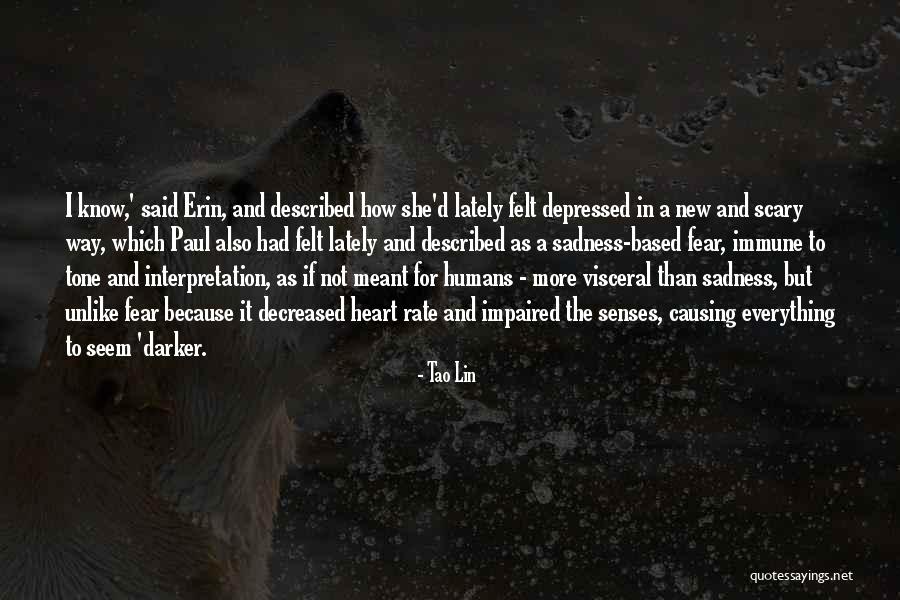 I know,' said Erin, and described how she'd lately felt depressed in a new and scary way, which Paul also had felt lately and described as a sadness-based fear, immune to tone and interpretation, as if not meant for humans - more visceral than sadness, but unlike fear because it decreased heart rate and impaired the senses, causing everything to seem 'darker. — Tao Lin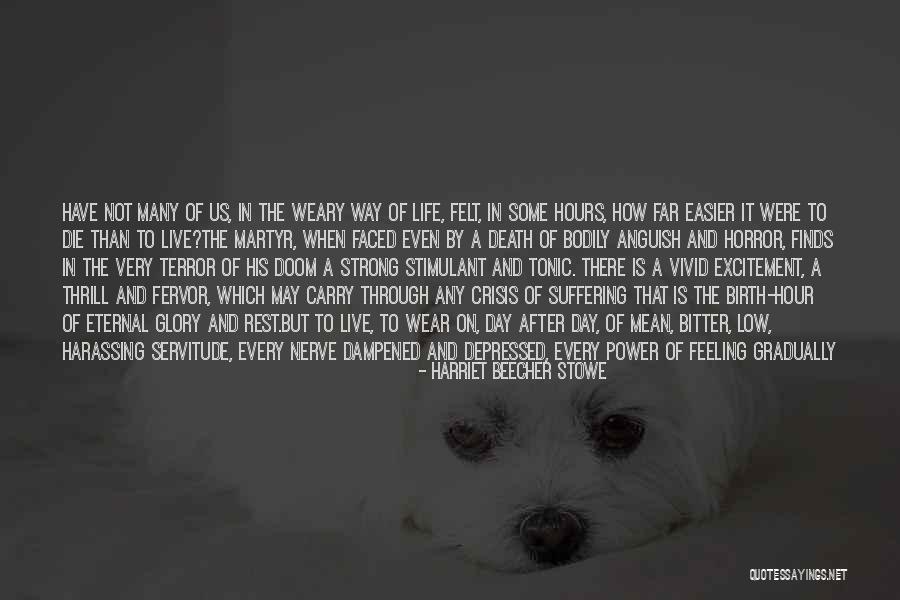 Have not many of us, in the weary way of life, felt, in some hours, how far easier it were to die than to live?
The martyr, when faced even by a death of bodily anguish and horror, finds in the very terror of his doom a strong stimulant and tonic. There is a vivid excitement, a thrill and fervor, which may carry through any crisis of suffering that is the birth-hour of eternal glory and rest.
But to live, to wear on, day after day, of mean, bitter, low, harassing servitude, every nerve dampened and depressed, every power of feeling gradually smothered, this long and wasting heart-martyrdom, this slow, daily bleeding away of the inward life, drop by drop, hour after hour, this is the true searching test of what there may be in man or woman. — Harriet Beecher Stowe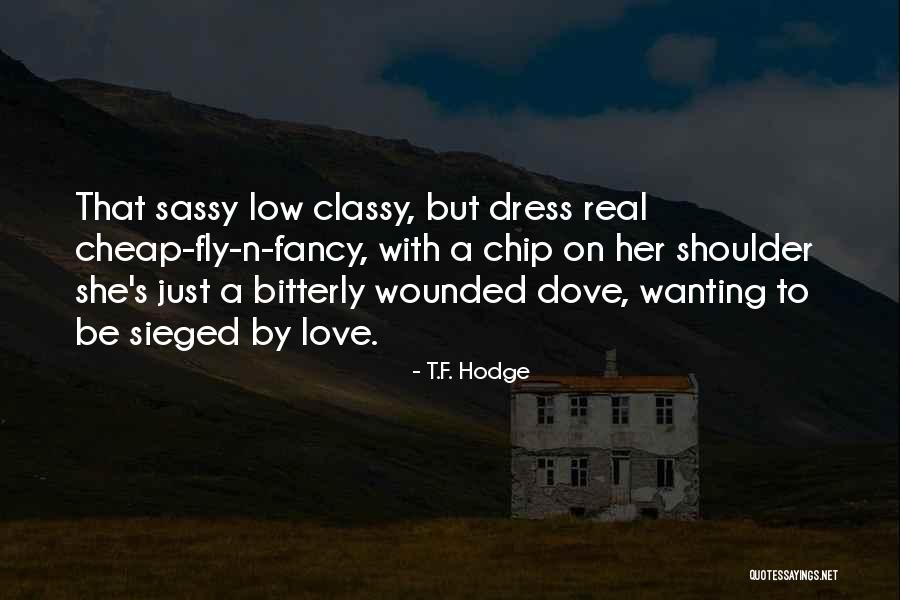 That sassy low classy, but dress real cheap-fly-n-fancy, with a chip on her shoulder
she's just a bitterly wounded dove, wanting to be sieged by love. — T.F. Hodge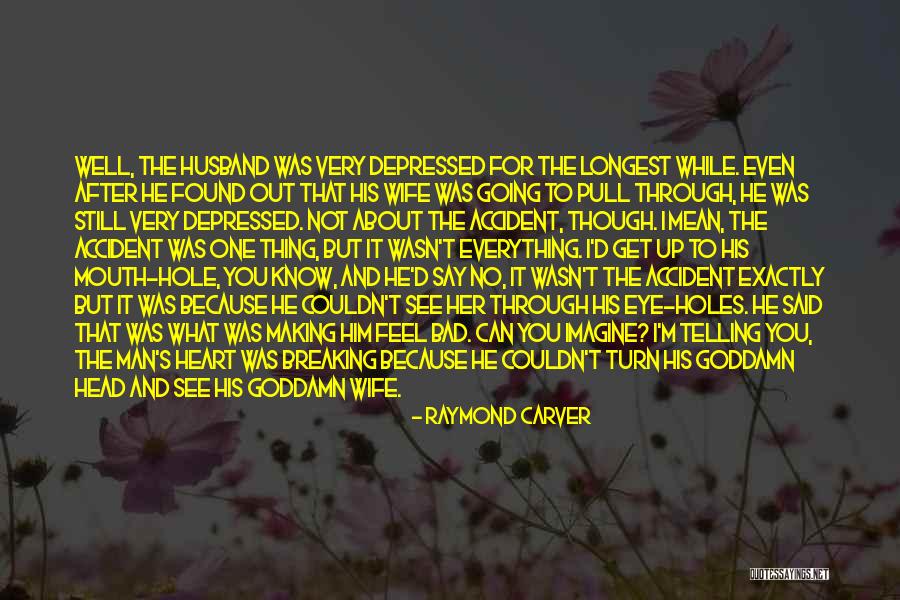 Well, the husband was very depressed for the longest while. Even after he found out that his wife was going to pull through, he was still very depressed. Not about the accident, though. I mean, the accident was one thing, but it wasn't everything. I'd get up to his mouth-hole, you know, and he'd say no, it wasn't the accident exactly but it was because he couldn't see her through his eye-holes. He said that was what was making him feel bad. Can you imagine? I'm telling you, the man's heart was breaking because he couldn't turn his goddamn head and see his goddamn wife. — Raymond Carver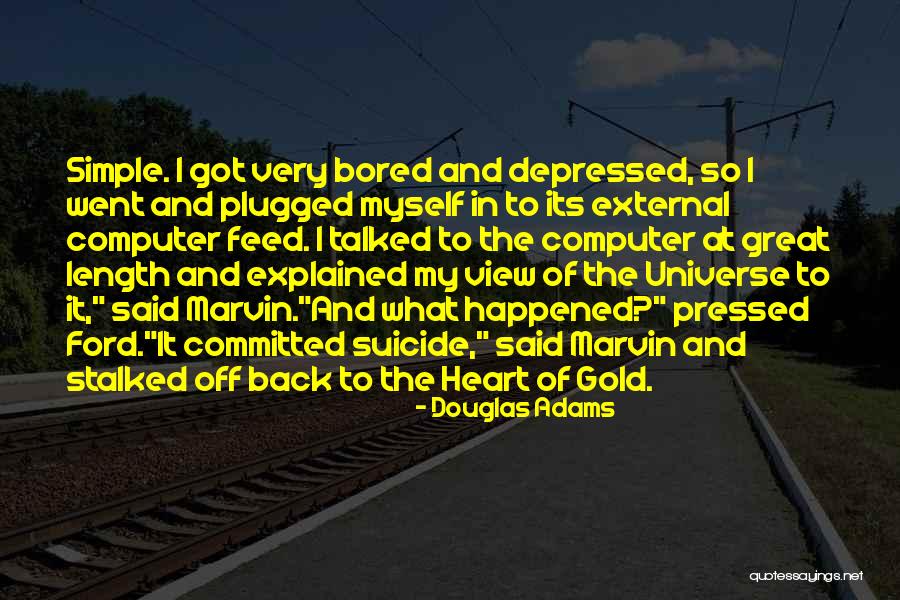 Simple. I got very bored and depressed, so I went and plugged myself in to its external computer feed. I talked to the computer at great length and explained my view of the Universe to it," said Marvin.
"And what happened?" pressed Ford.
"It committed suicide," said Marvin and stalked off back to the Heart of Gold. — Douglas Adams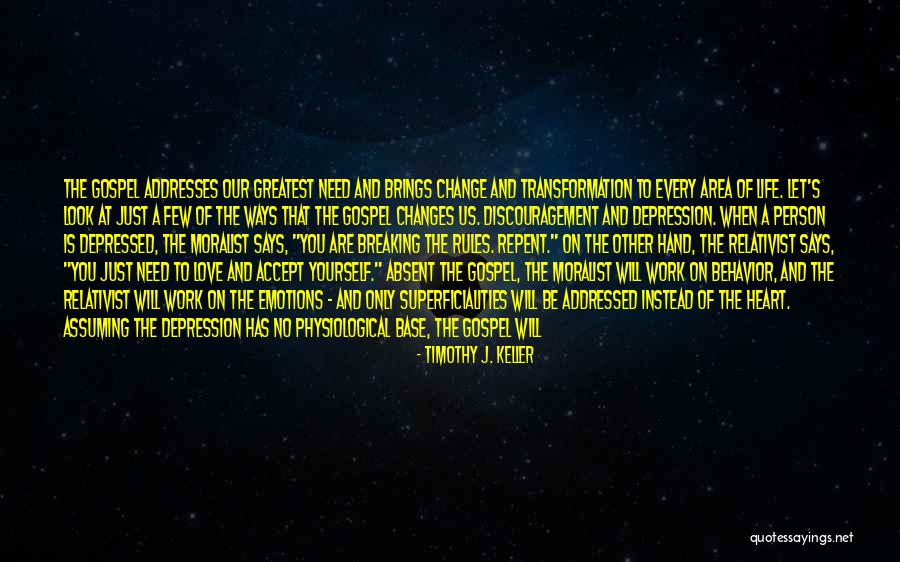 The gospel addresses our greatest need and brings change and transformation to every area of life. Let's look at just a few of the ways that the gospel changes us. Discouragement and depression. When a person is depressed, the moralist says, "You are breaking the rules. Repent." On the other hand, the relativist says, "You just need to love and accept yourself." Absent the gospel, the moralist will work on behavior, and the relativist will work on the emotions - and only superficialities will be addressed instead of the heart. Assuming the depression has no physiological base, the gospel will lead us to examine ourselves and say, "Something in my life has become more important than God - a pseudo-savior, a form of works-righteousness." The gospel leads us to embrace repentance, not to merely set our will against superficialities. — Timothy J. Keller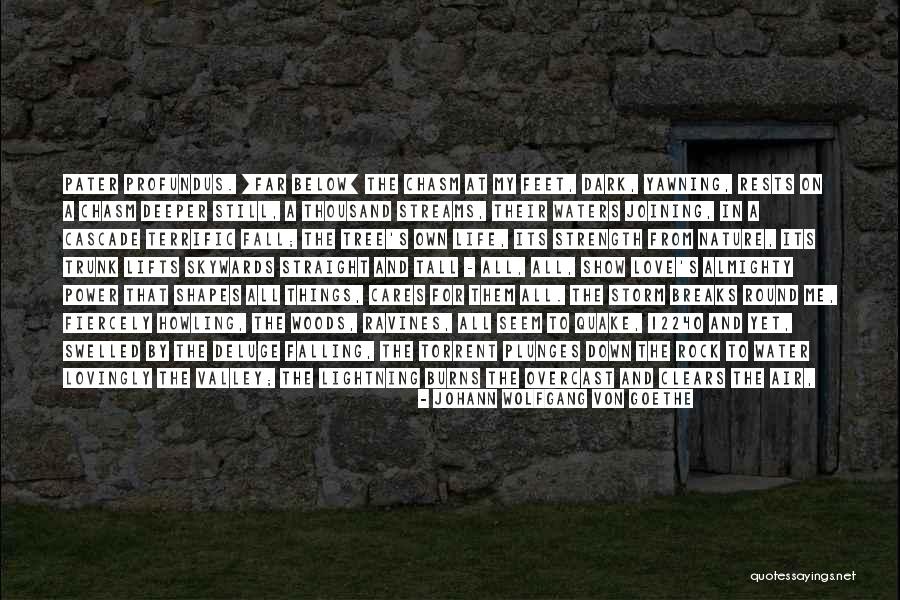 PATER PROFUNDUS. [Far below] The chasm at my feet, dark, yawning, Rests on a chasm deeper still, A thousand streams, their waters joining, In a cascade terrific fall; The tree's own life, its strength from nature, Its trunk lifts skywards straight and tall - All, all, show love's almighty power That shapes all things, cares for them all. The storm breaks round me, fiercely howling, The woods, ravines, all seem to quake, 12240 And yet, swelled by the deluge falling, The torrent plunges down the rock To water lovingly the valley; The lightning burns the overcast And clears the air, now smelling freshly, Of all its foulness, dankness, mist - All love proclaim! the creating power By which the whole world is embraced. Oh kindle, too, in me your fire, Whose thoughts, disordered, cold, depressed, 12250 Inside the cage of dull sense languish, Tormented, helpless, hard beset! Dear God, relieve my spirit's anguish, My needy heart illuminate! — Johann Wolfgang Von Goethe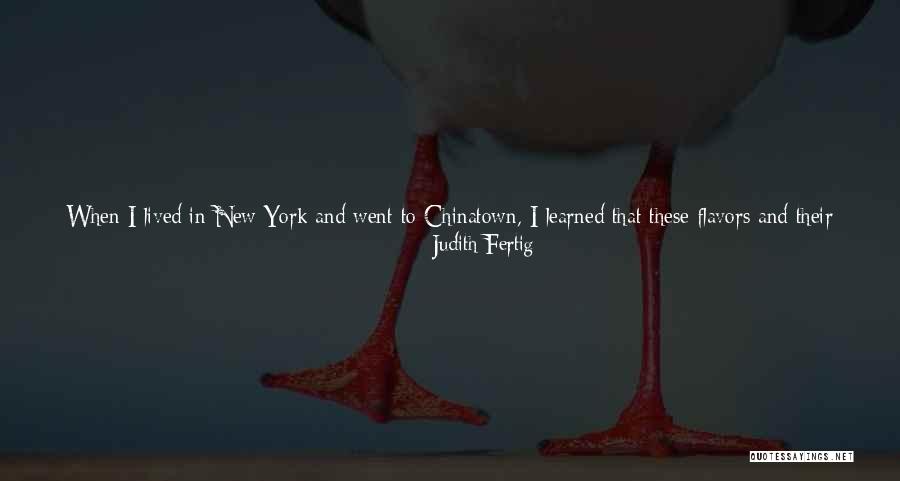 When I lived in New York and went to Chinatown, I learned that these flavors and their meanings were actually a foundation of ancient Chinese medicine.
Salty translated to fear and the frantic energy that tries to compensate for or hide it.
Sweet was the first flavor we recognized from our mother's milk, and to which we turned when we were worried and unsure or depressed.
Sour usually meant anger and frustration.
Bitter signified matters of the heart, from simply feeling unloved to the almost overwhelming loss of a great love. Most spices, along with coffee and chocolate, had some bitterness in their flavor profile. Even sugar, when it cooked too long, turned bitter. But to me, spice was for grief, because it lingered longest. — Judith Fertig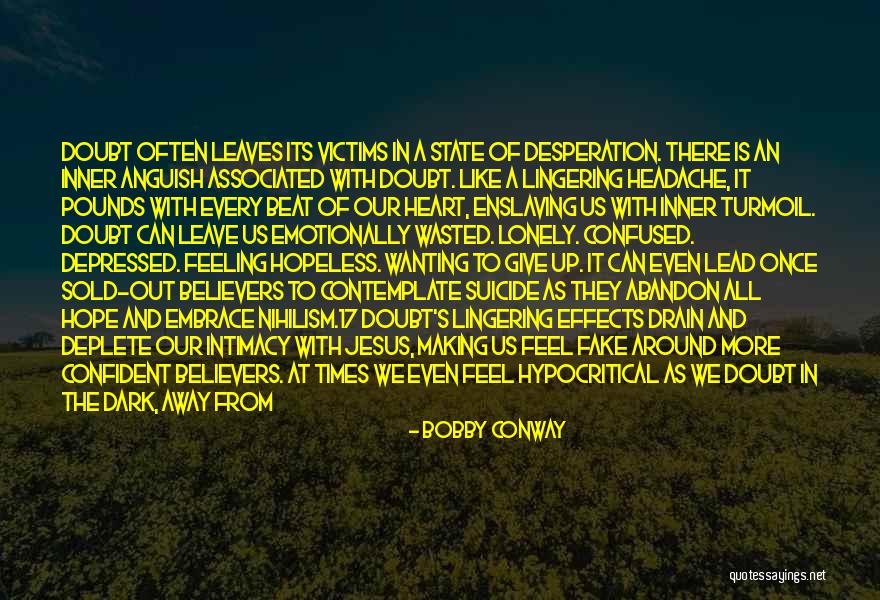 Doubt often leaves its victims in a state of desperation. There is an inner anguish associated with doubt. Like a lingering headache, it pounds with every beat of our heart, enslaving us with inner turmoil. Doubt can leave us emotionally wasted. Lonely. Confused. Depressed. Feeling hopeless. Wanting to give up. It can even lead once sold-out believers to contemplate suicide as they abandon all hope and embrace nihilism.17 Doubt's lingering effects drain and deplete our intimacy with Jesus, making us feel fake around more confident believers. At times we even feel hypocritical as we doubt in the dark, away from possible ridicule or condemnation. Doubt can suffocate us. That's why the church must respond. And fast. — Bobby Conway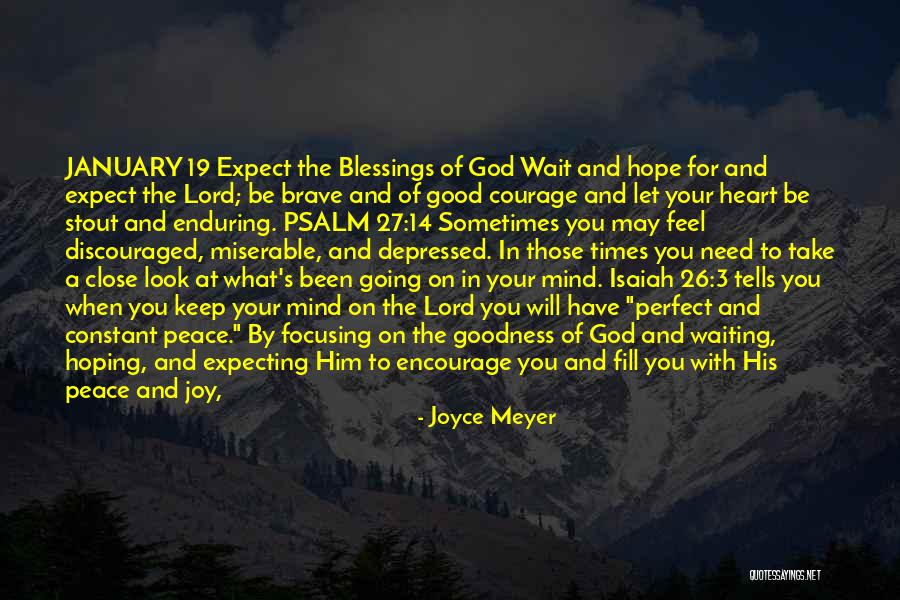 JANUARY 19 Expect the Blessings of God Wait and hope for and expect the Lord; be brave and of good courage and let your heart be stout and enduring. PSALM 27:14 Sometimes you may feel discouraged, miserable, and depressed. In those times you need to take a close look at what's been going on in your mind. Isaiah 26:3 tells you when you keep your mind on the Lord you will have "perfect and constant peace." By focusing on the goodness of God and waiting, hoping, and expecting Him to encourage you and fill you with His peace and joy, you can overcome negative thoughts that drag you down. Think and speak positively. Begin believing right now that you are about to see God's goodness in your life. Wait, hope, and expect His blessings to be abundant in your life. — Joyce Meyer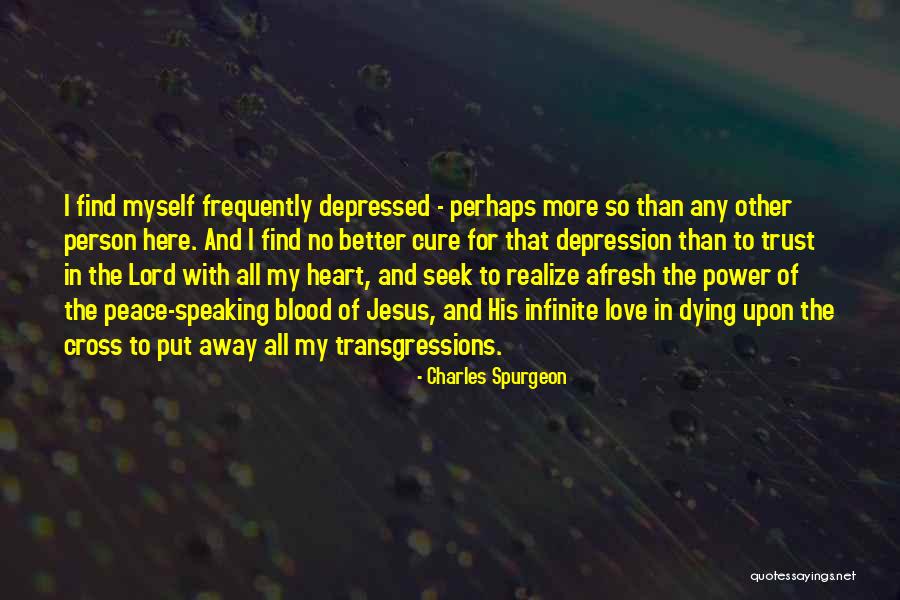 I find myself frequently depressed - perhaps more so than any other person here. And I find no better cure for that depression than to trust in the Lord with all my heart, and seek to realize afresh the power of the peace-speaking blood of Jesus, and His infinite love in dying upon the cross to put away all my transgressions. — Charles Spurgeon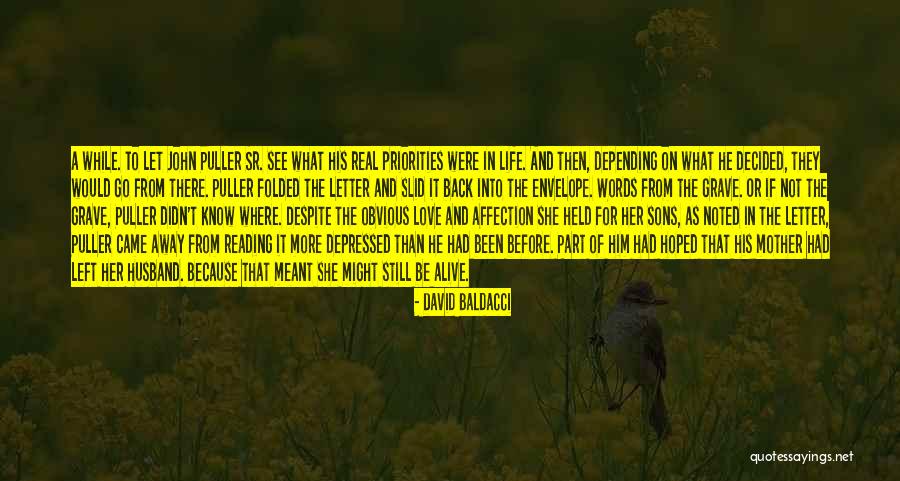 a while. To let John Puller Sr. see what his real priorities were in life. And then, depending on what he decided, they would go from there. Puller folded the letter and slid it back into the envelope. Words from the grave. Or if not the grave, Puller didn't know where. Despite the obvious love and affection she held for her sons, as noted in the letter, Puller came away from reading it more depressed than he had been before. Part of him had hoped that his mother had left her husband. Because that meant she might still be alive. To Puller, this letter meant that his mother most likely was dead. He would take bullets and bombs and jihadist fanatics trying to rip his life from him over that. You fought for the flag and country you represented. But you really fought for the guy beside you. Here, Puller was alone. It was just him and a vanished mother to whom he had given all of his heart. As he stood there looking down at the envelope, depression — David Baldacci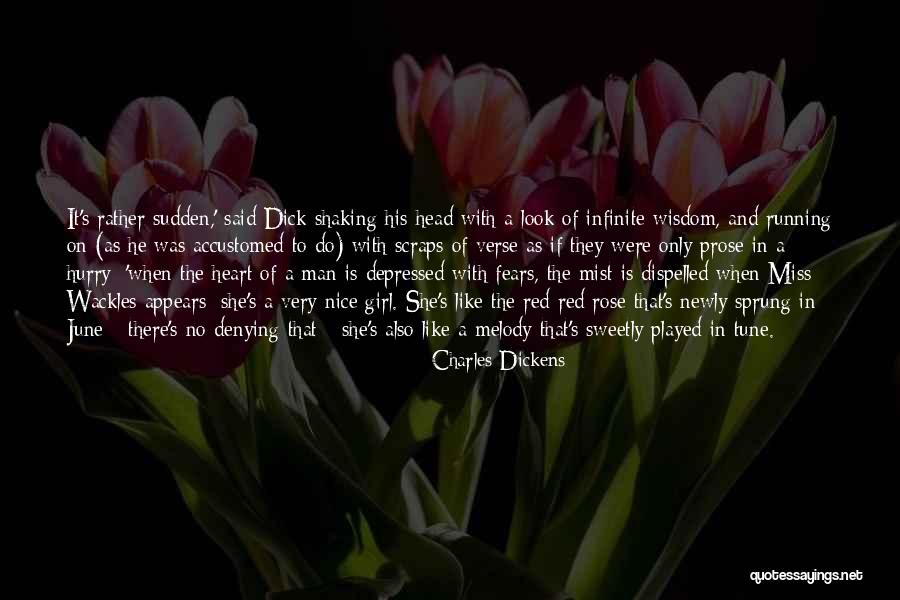 It's rather sudden,' said Dick shaking his head with a look of infinite wisdom, and running on (as he was accustomed to do) with scraps of verse as if they were only prose in a hurry; 'when the heart of a man is depressed with fears, the mist is dispelled when Miss Wackles appears; she's a very nice girl. She's like the red red rose that's newly sprung in June - there's no denying that - she's also like a melody that's sweetly played in tune. — Charles Dickens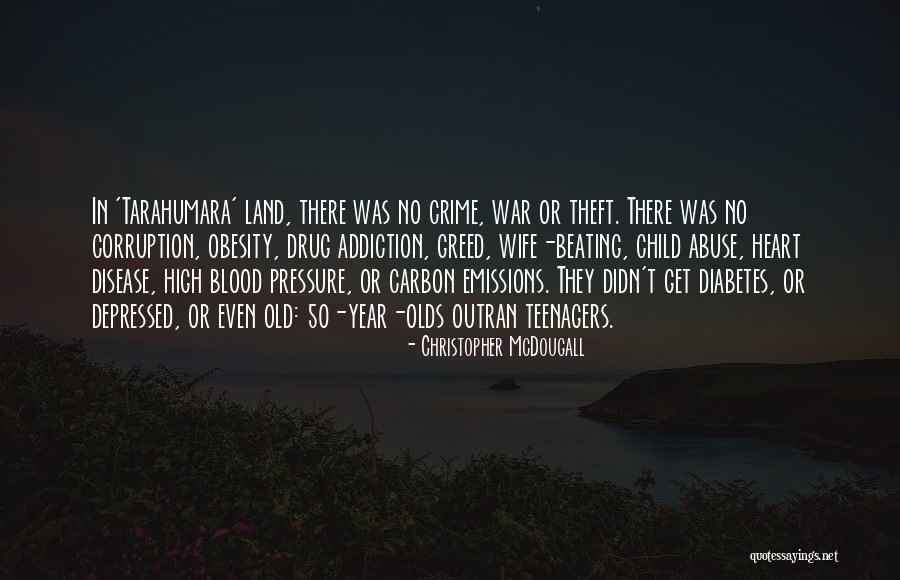 In 'Tarahumara' land, there was no crime, war or theft. There was no corruption, obesity, drug addiction, greed, wife-beating, child abuse, heart disease, high blood pressure, or carbon emissions. They didn't get diabetes, or depressed, or even old: 50-year-olds outran teenagers. — Christopher McDougall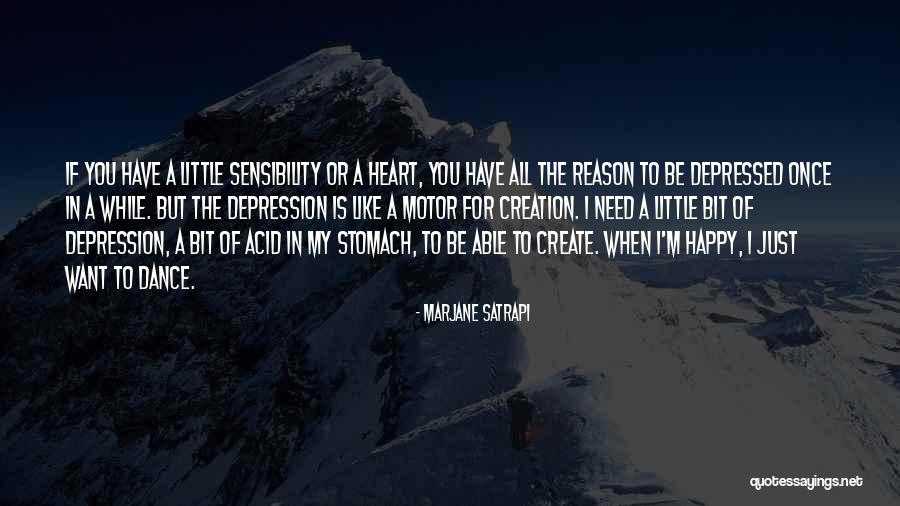 If you have a little sensibility or a heart, you have all the reason to be depressed once in a while. But the depression is like a motor for creation. I need a little bit of depression, a bit of acid in my stomach, to be able to create. When I'm happy, I just want to dance. — Marjane Satrapi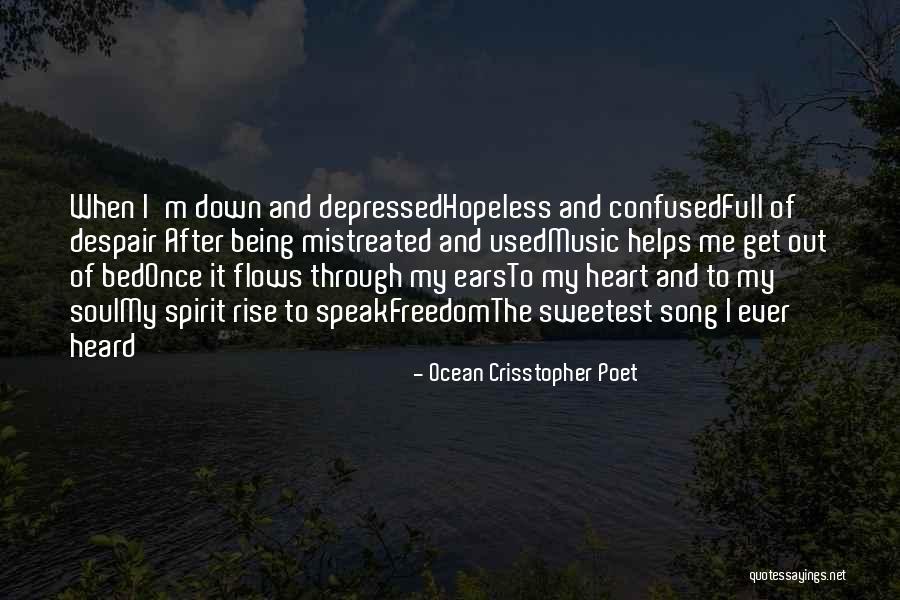 When I'm down and depressed
Hopeless and confused
Full of despair
After being mistreated and used
Music helps me get out of bed
Once it flows through my ears
To my heart and to my soul
My spirit rise to speak
Freedom
The sweetest song I ever heard — Ocean Crisstopher Poet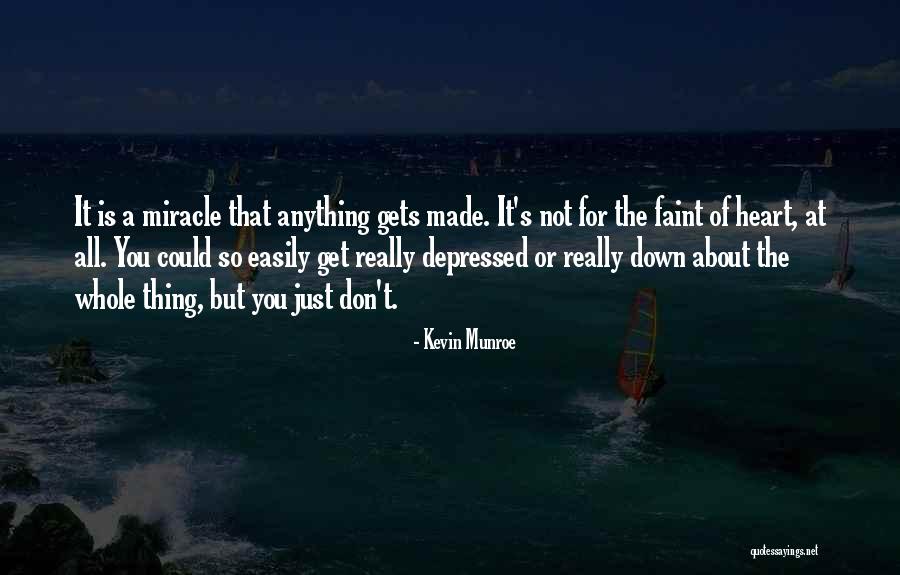 It is a miracle that anything gets made. It's not for the faint of heart, at all. You could so easily get really depressed or really down about the whole thing, but you just don't. — Kevin Munroe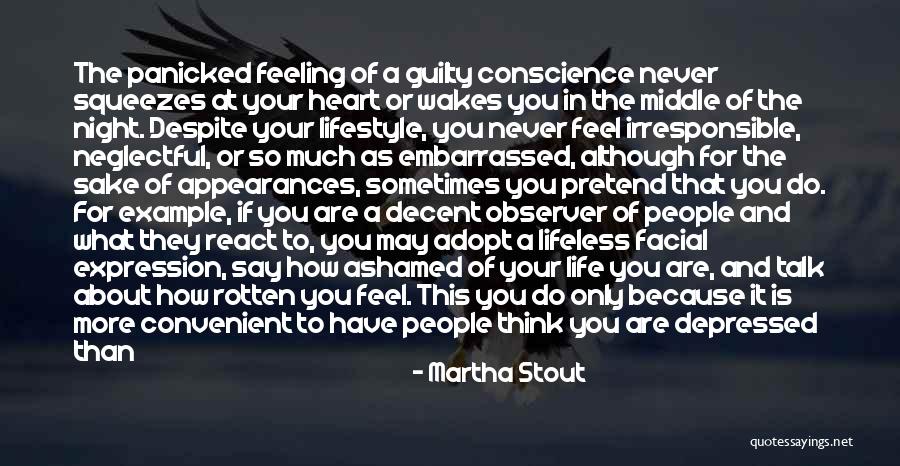 The panicked feeling of a guilty conscience never squeezes at your heart or wakes you in the middle of the night. Despite your lifestyle, you never feel irresponsible, neglectful, or so much as embarrassed, although for the sake of appearances, sometimes you pretend that you do. For example, if you are a decent observer of people and what they react to, you may adopt a lifeless facial expression, say how ashamed of your life you are, and talk about how rotten you feel. This you do only because it is more convenient to have people think you are depressed than it is to have them shouting at you all the time, or insisting that you get a job. You notice that people who do have a conscience feel guilty when they harangue someone they believe to be "depressed" or "troubled." As a matter of fact, to your further advantage, they often feel obliged to take care of such a person. — Martha Stout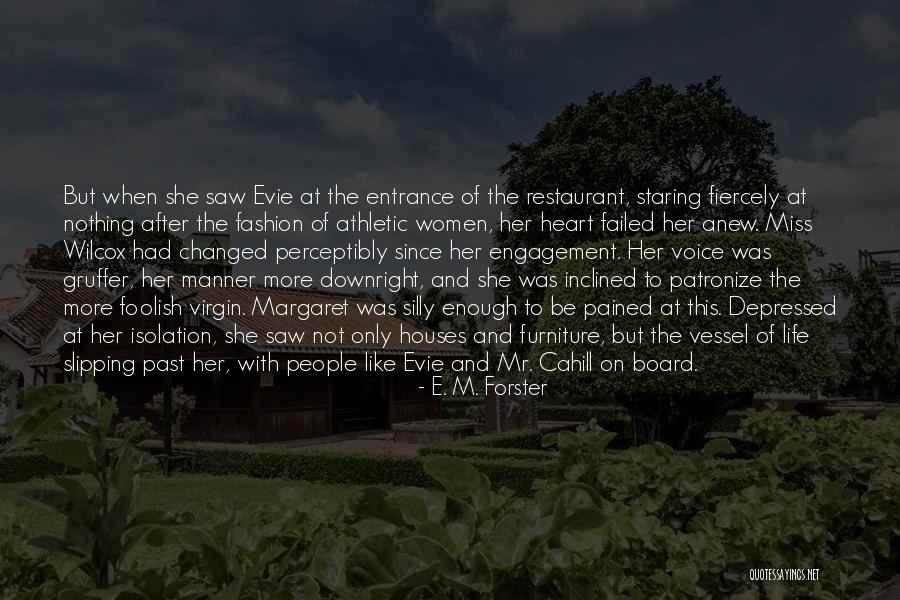 But when she saw Evie at the entrance of the restaurant, staring fiercely at nothing after the fashion of athletic women, her heart failed her anew. Miss Wilcox had changed perceptibly since her engagement. Her voice was gruffer, her manner more downright, and she was inclined to patronize the more foolish virgin. Margaret was silly enough to be pained at this. Depressed at her isolation, she saw not only houses and furniture, but the vessel of life slipping past her, with people like Evie and Mr. Cahill on board. — E. M. Forster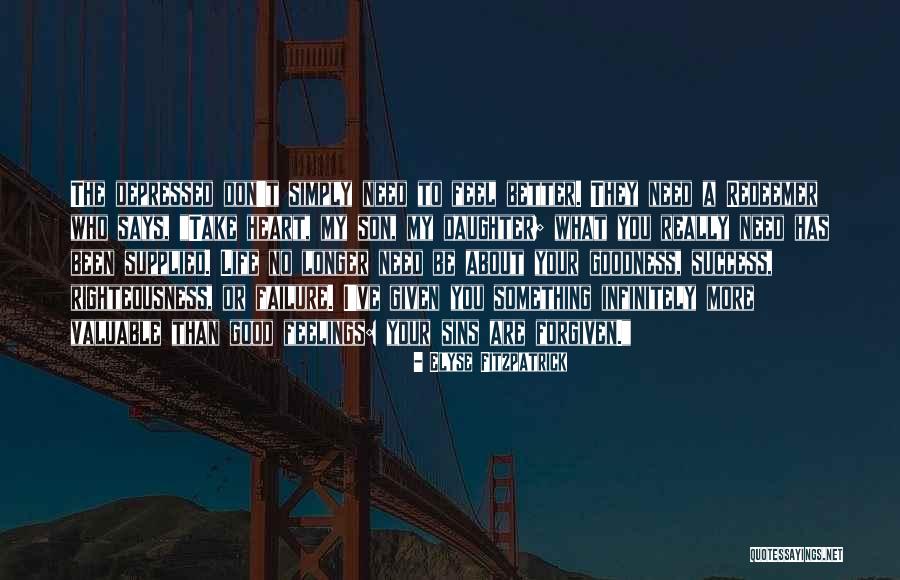 The depressed don't simply need to feel better. They need a Redeemer who says, "Take heart, my son, my daughter; what you really need has been supplied. Life no longer need be about your goodness, success, righteousness, or failure. I've given you something infinitely more valuable than good feelings: your sins are forgiven." — Elyse Fitzpatrick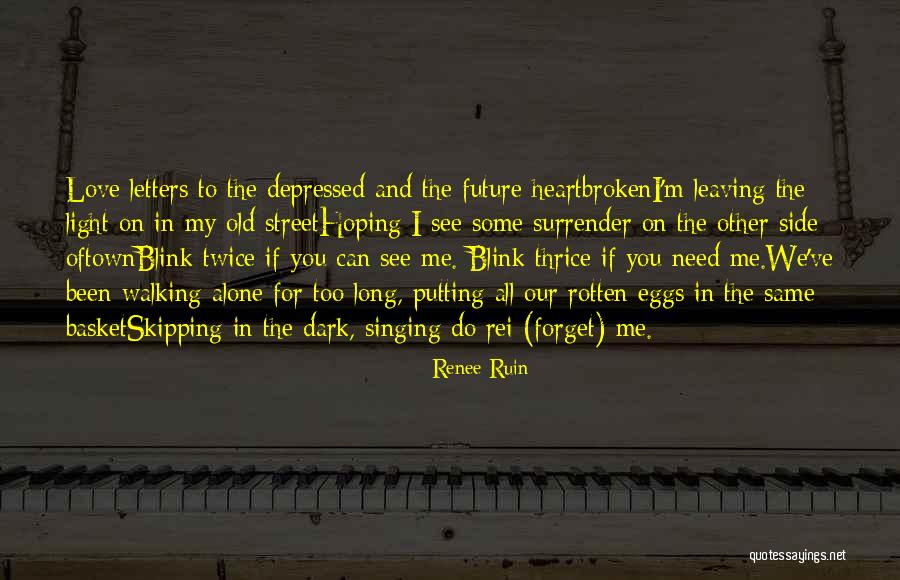 Love letters to the depressed and the future heart
broken
I'm leaving the light on in my old street
Hoping I see some surrender on the other side of
town
Blink twice if you can see me. Blink thrice if you need me.
We've been walking alone for too long, putting all our rotten eggs in the same basket
Skipping in the dark, singing do rei (forget) me. — Renee Ruin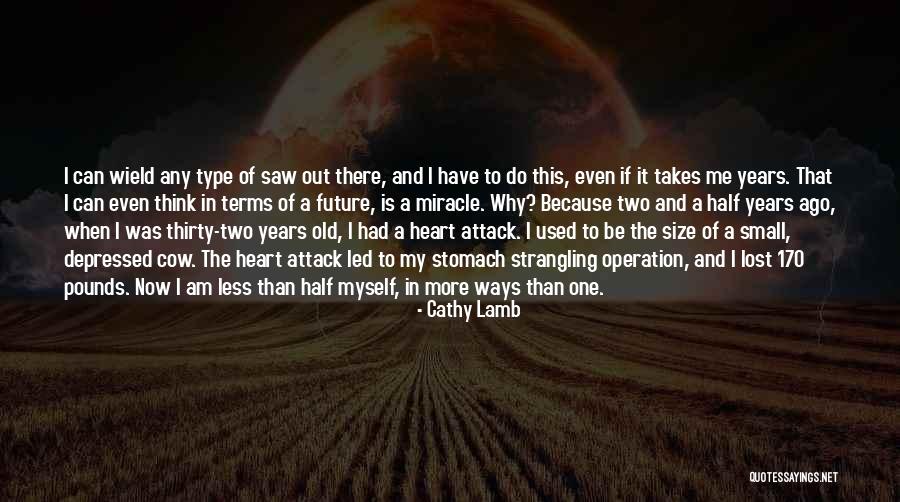 I can wield any type of saw out there, and I have to do this, even if it takes me years. That I can even think in terms of a future, is a miracle. Why? Because two and a half years ago, when I was thirty-two years old, I had a heart attack. I used to be the size of a small, depressed cow. The heart attack led to my stomach strangling operation, and I lost 170 pounds. Now I am less than half myself, in more ways than one. — Cathy Lamb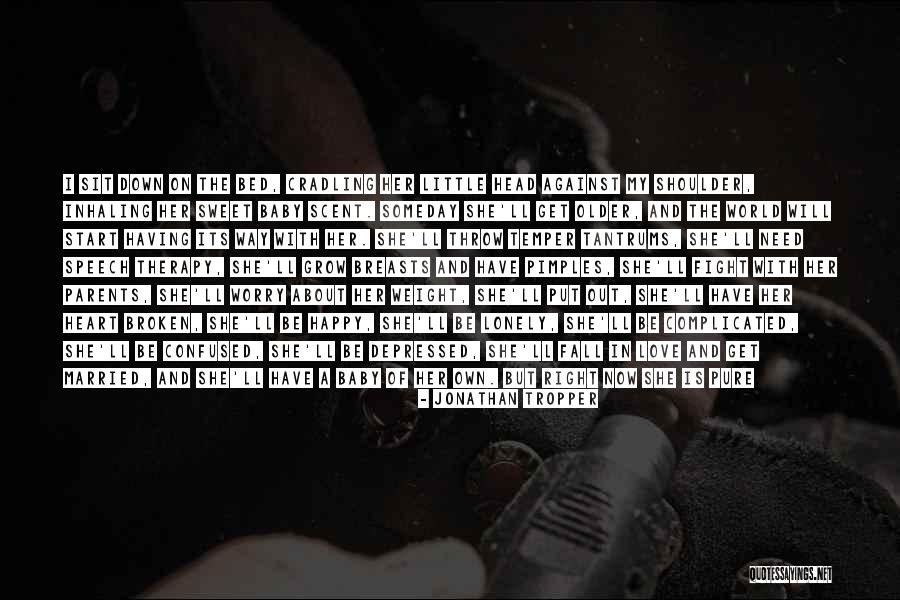 I sit down on the bed, cradling her little head against my shoulder, inhaling her sweet baby scent. Someday she'll get older, and the world will start having its way with her. She'll throw temper tantrums, she'll need speech therapy, she'll grow breasts and have pimples, she'll fight with her parents, she'll worry about her weight, she'll put out, she'll have her heart broken, she'll be happy, she'll be lonely, she'll be complicated, she'll be confused, she'll be depressed, she'll fall in love and get married, and she'll have a baby of her own. But right now she is pure and undiminished and beautiful. — Jonathan Tropper