Quotes & Sayings About Deepwater Horizon
Enjoy reading and share 10 famous quotes about Deepwater Horizon with everyone.
Top Deepwater Horizon Quotes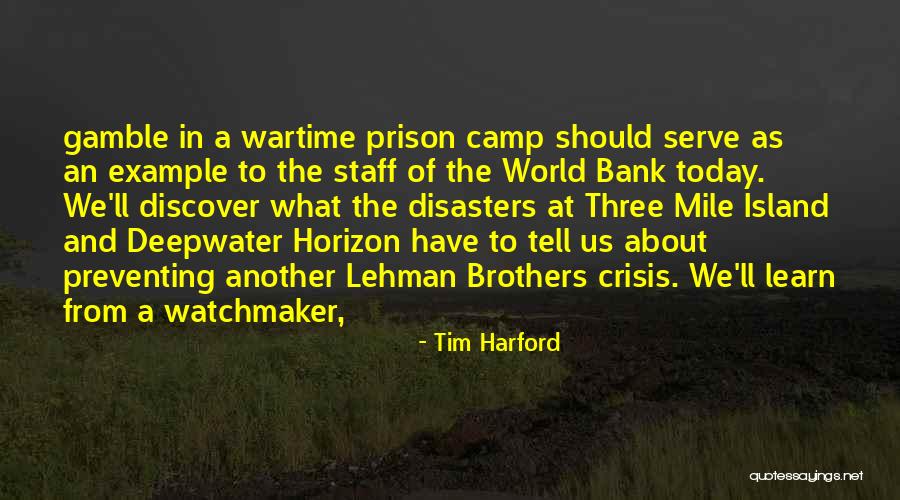 gamble in a wartime prison camp should serve as an example to the staff of the World Bank today. We'll discover what the disasters at Three Mile Island and Deepwater Horizon have to tell us about preventing another Lehman Brothers crisis. We'll learn from a watchmaker, — Tim Harford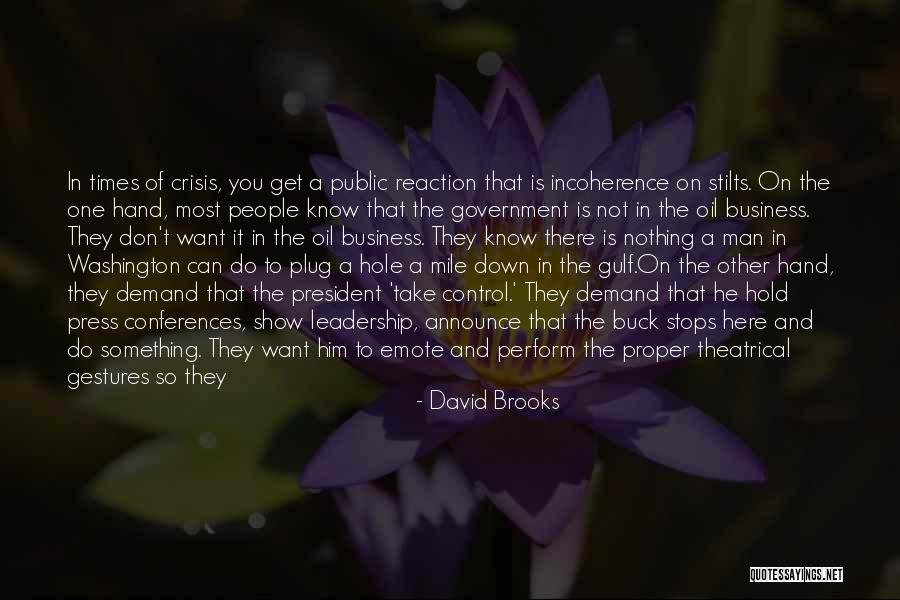 In times of crisis, you get a public reaction that is incoherence on stilts. On the one hand, most people know that the government is not in the oil business. They don't want it in the oil business. They know there is nothing a man in Washington can do to plug a hole a mile down in the gulf.
On the other hand, they demand that the president 'take control.' They demand that he hold press conferences, show leadership, announce that the buck stops here and do something. They want him to emote and perform the proper theatrical gestures so they can see their emotions enacted on the public stage.
They want to hold him responsible for things they know he doesn't control. Their reaction is a mixture of disgust, anger, longing and need. It may not make sense. But it doesn't make sense that the country wants spending cuts and doesn't want cuts, wants change and doesn't want change. — David Brooks
My greatest hope for a future without another Deepwater Horizon disaster lies in our schools, living rooms and community centers, not in boardrooms, political chambers and big industry. If this happens again, we won't have the luxury of the unknown to shield us from answering 'Why?' — Philippe Cousteau Jr.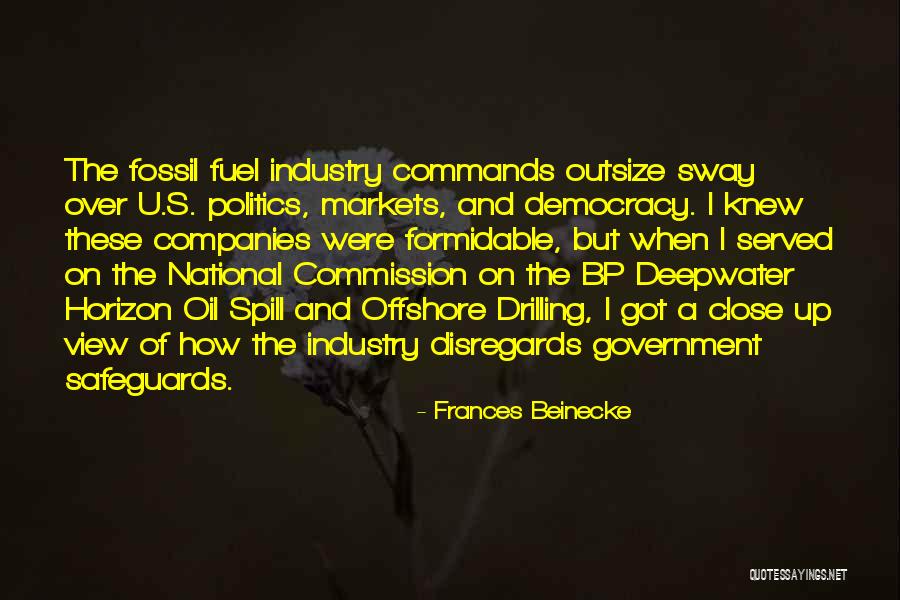 The fossil fuel industry commands outsize sway over U.S. politics, markets, and democracy. I knew these companies were formidable, but when I served on the National Commission on the BP Deepwater Horizon Oil Spill and Offshore Drilling, I got a close up view of how the industry disregards government safeguards. — Frances Beinecke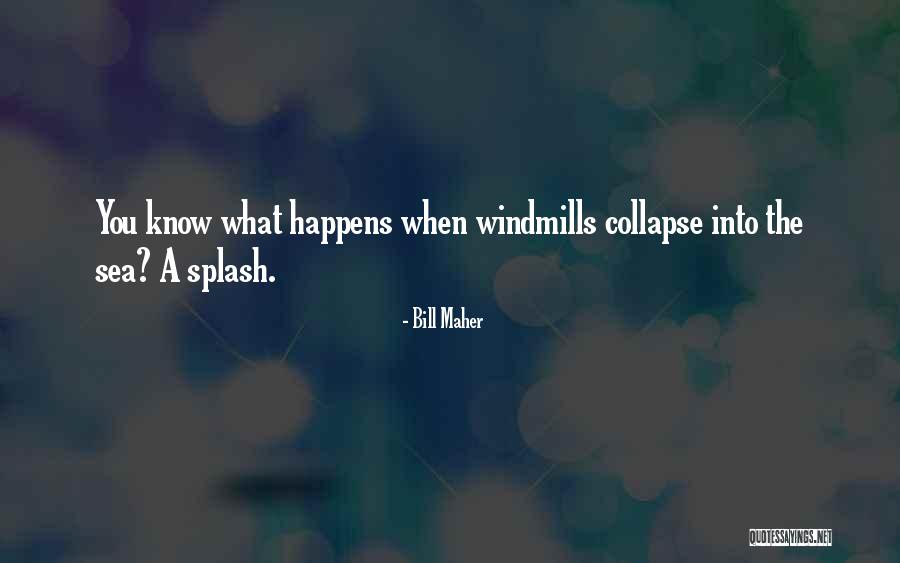 You know what happens when windmills collapse into the sea? A splash. — Bill Maher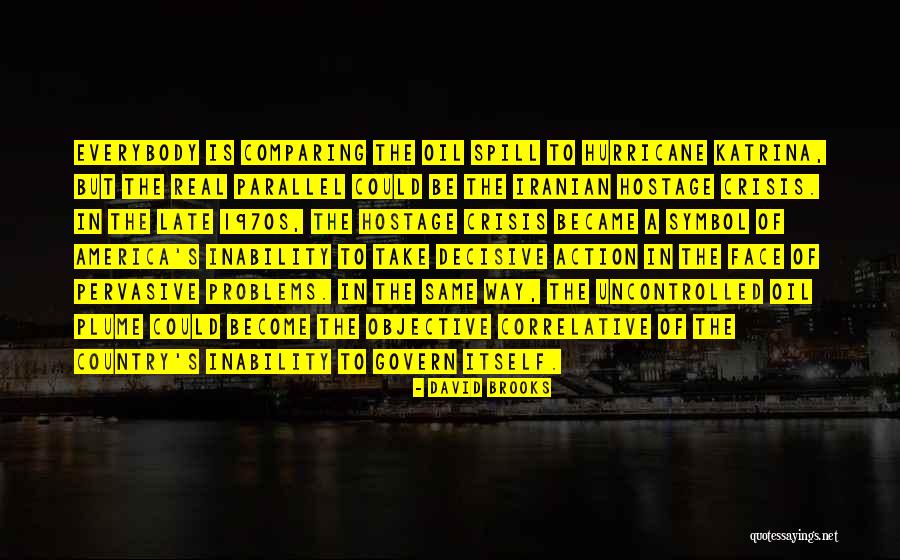 Everybody is comparing the oil spill to Hurricane Katrina, but the real parallel could be the Iranian hostage crisis. In the late 1970s, the hostage crisis became a symbol of America's inability to take decisive action in the face of pervasive problems. In the same way, the uncontrolled oil plume could become the objective correlative of the country's inability to govern itself. — David Brooks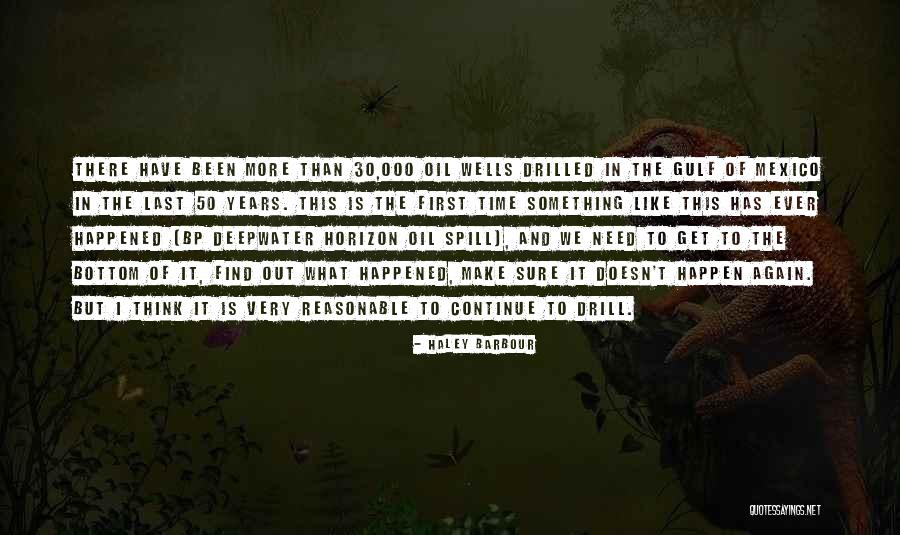 There have been more than 30,000 oil wells drilled in the Gulf of Mexico in the last 50 years. This is the first time something like this has ever happened [BP Deepwater Horizon oil spill], and we need to get to the bottom of it, find out what happened, make sure it doesn't happen again. But I think it is very reasonable to continue to drill. — Haley Barbour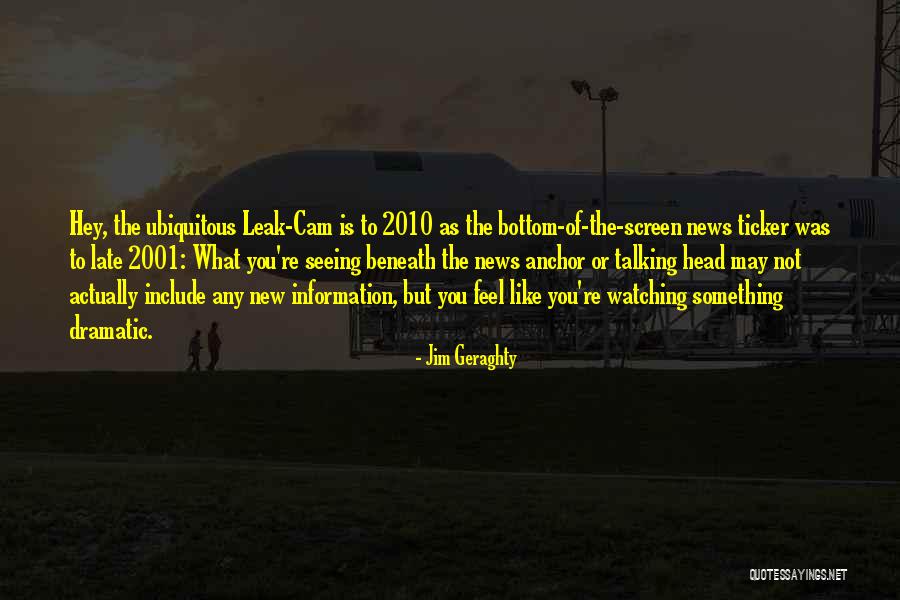 Hey, the ubiquitous Leak-Cam is to 2010 as the bottom-of-the-screen news ticker was to late 2001: What you're seeing beneath the news anchor or talking head may not actually include any new information, but you feel like you're watching something dramatic. — Jim Geraghty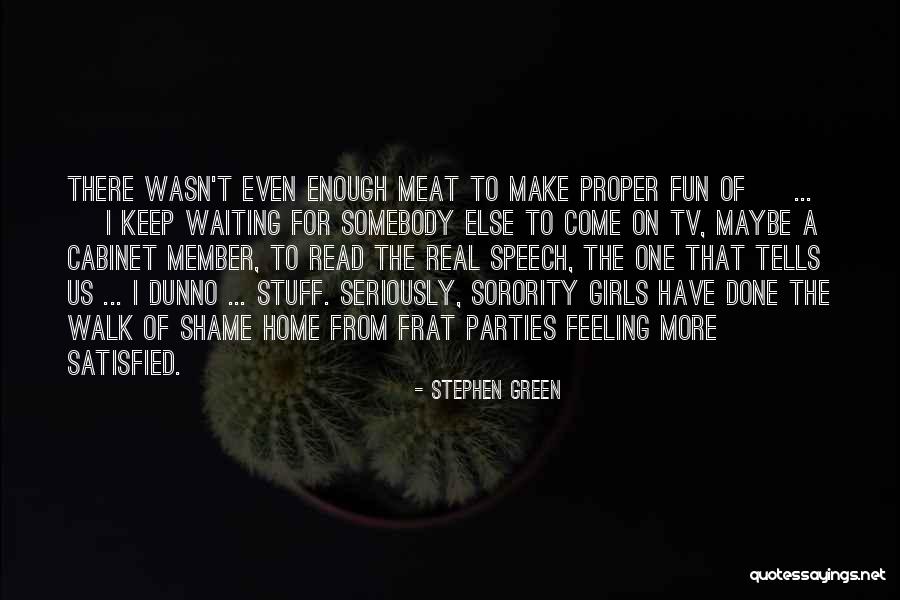 There wasn't even enough meat to make proper fun of [ ... ] I keep waiting for somebody else to come on TV, maybe a cabinet member, to read the real speech, the one that tells us ... I dunno ... stuff. Seriously, sorority girls have done the Walk of Shame home from frat parties feeling more satisfied. — Stephen Green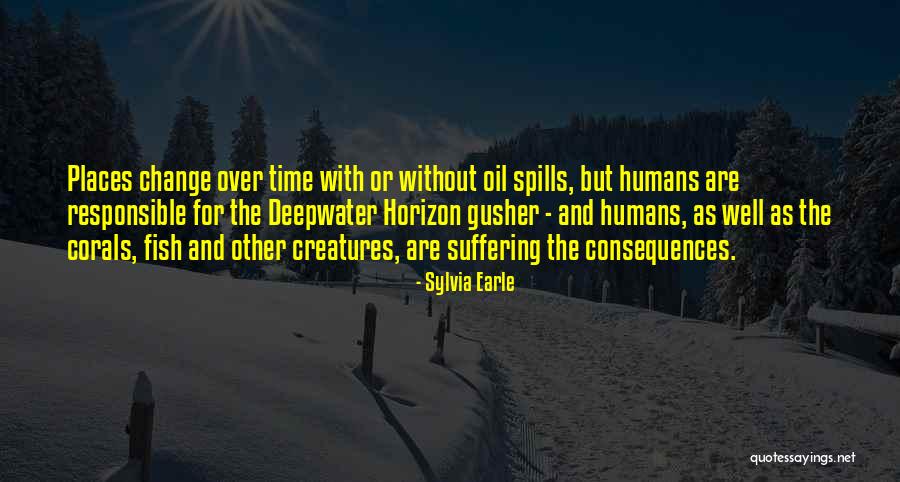 Places change over time with or without oil spills, but humans are responsible for the Deepwater Horizon gusher - and humans, as well as the corals, fish and other creatures, are suffering the consequences. — Sylvia Earle