Dark Seer Quotes & Sayings
Enjoy reading and share 5 famous quotes about Dark Seer with everyone.
Top Dark Seer Quotes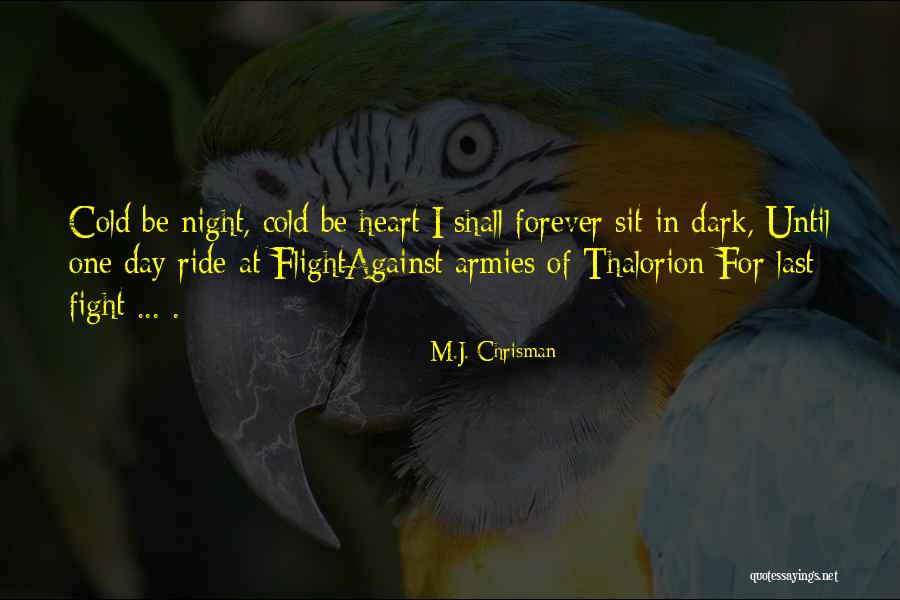 Cold be night, cold be heart;
I shall forever sit in dark,
Until one day ride at Flight
Against armies of Thalorion
For last fight ... . — M.J. Chrisman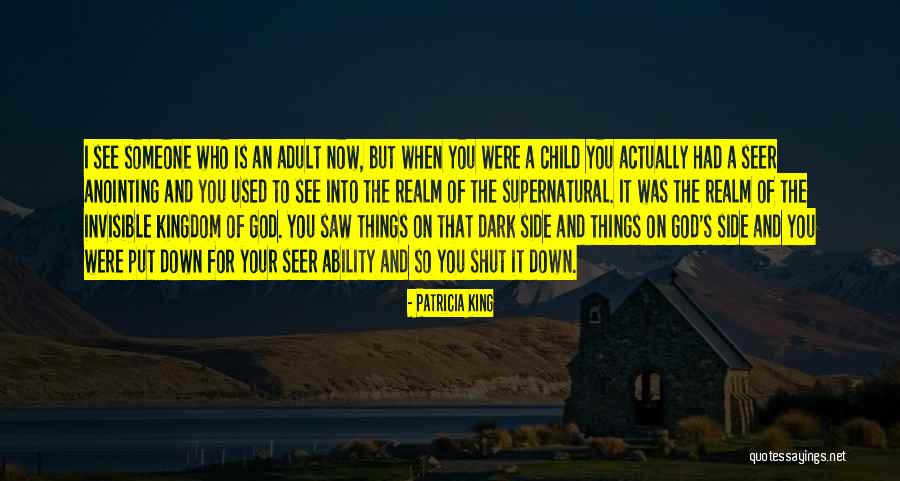 I see someone who is an adult now, but when you were a child you actually had a seer anointing and you used to see into the realm of the supernatural. It was the realm of the invisible kingdom of God. You saw things on that dark side and things on God's side and you were put down for your seer ability and so you shut it down. — Patricia King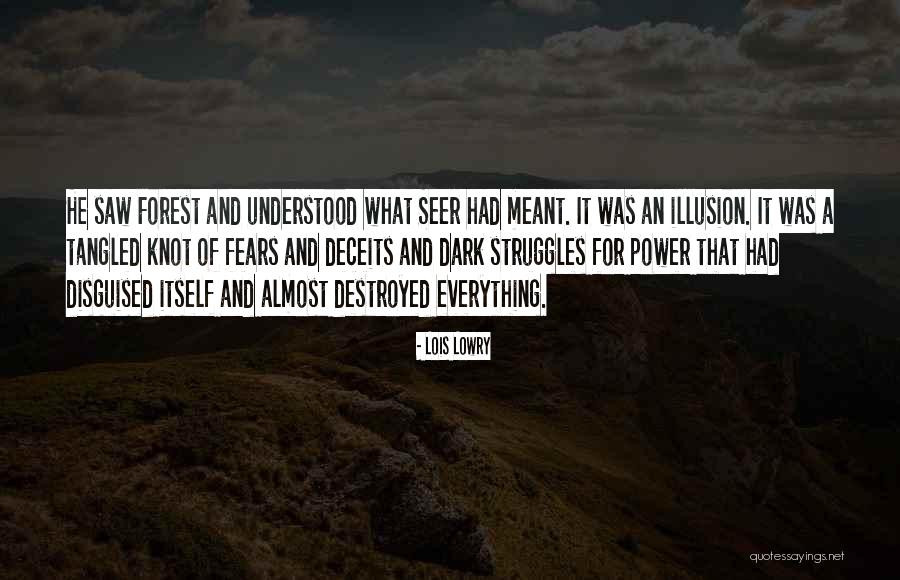 He saw Forest and understood what Seer had meant. It was an illusion. It was a tangled knot of fears and deceits and dark struggles for power that had disguised itself and almost destroyed everything. — Lois Lowry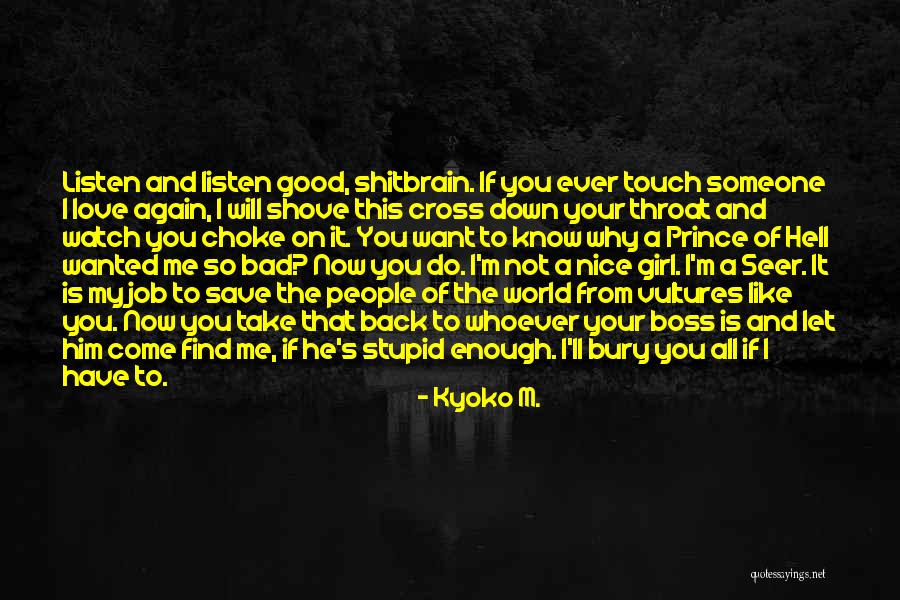 Listen and listen good, shitbrain. If you ever touch someone I love again, I will shove this cross down your throat and watch you choke on it. You want to know why a Prince of Hell wanted me so bad? Now you do. I'm not a nice girl. I'm a Seer. It is my job to save the people of the world from vultures like you. Now you take that back to whoever your boss is and let him come find me, if he's stupid enough. I'll bury you all if I have to. — Kyoko M.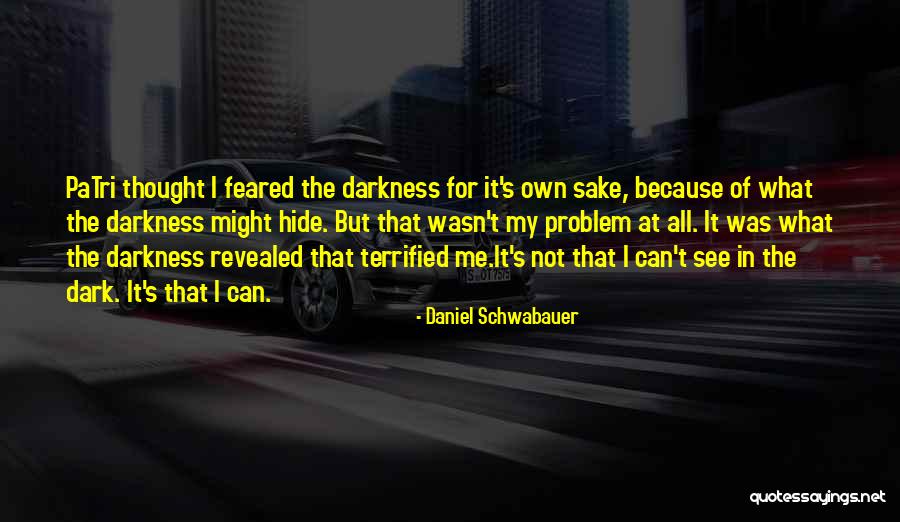 PaTri thought I feared the darkness for it's own sake, because of what the darkness might hide. But that wasn't my problem at all. It was what the darkness revealed that terrified me.
It's not that I can't see in the dark. It's that I can. — Daniel Schwabauer