Quotes & Sayings About Dads From Daughters
Enjoy reading and share 16 famous quotes about Dads From Daughters with everyone.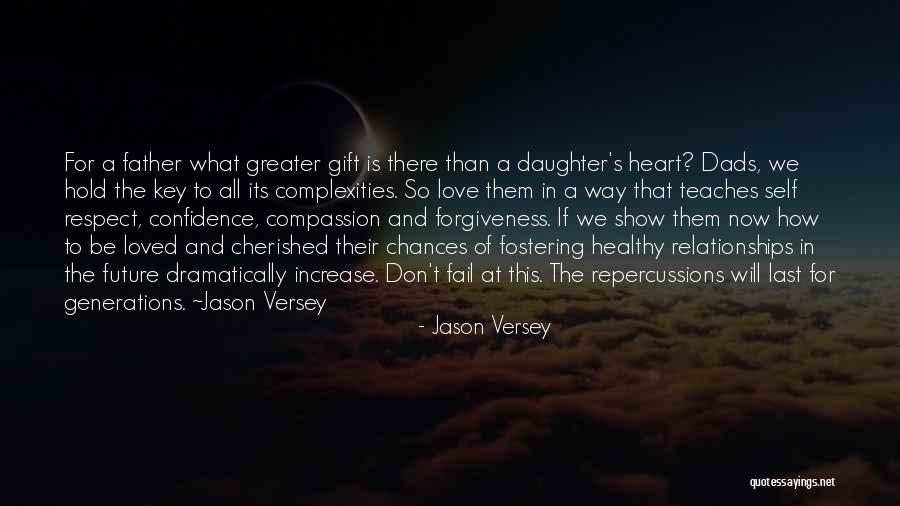 For a father what greater gift is there than a daughter's heart? Dads, we hold the key to all its complexities. So love them in a way that teaches self respect, confidence, compassion and forgiveness. If we show them now how to be loved and cherished their chances of fostering healthy relationships in the future dramatically increase. Don't fail at this. The repercussions will last for generations. ~Jason Versey — Jason Versey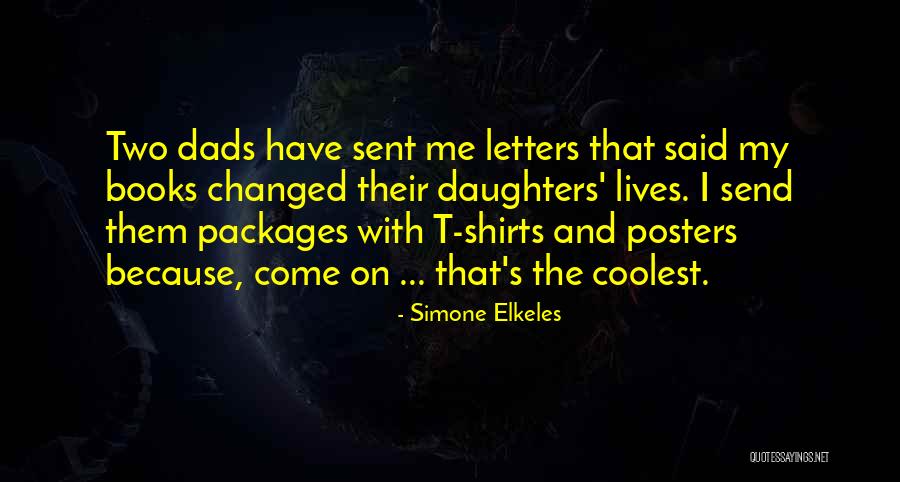 Two dads have sent me letters that said my books changed their daughters' lives. I send them packages with T-shirts and posters because, come on ... that's the coolest. — Simone Elkeles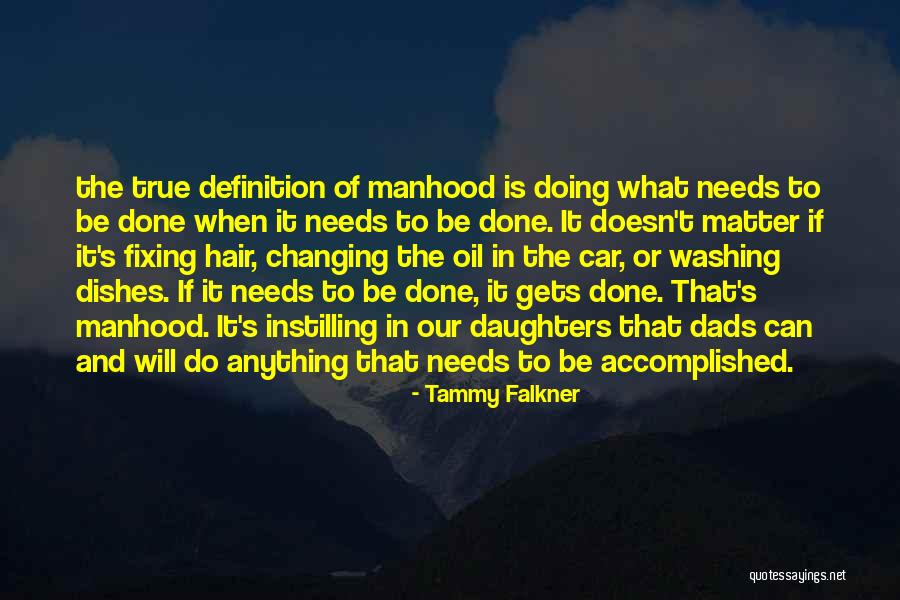 the true definition of manhood is doing what needs to be done when it needs to be done. It doesn't matter if it's fixing hair, changing the oil in the car, or washing dishes. If it needs to be done, it gets done. That's manhood. It's instilling in our daughters that dads can and will do anything that needs to be accomplished. — Tammy Falkner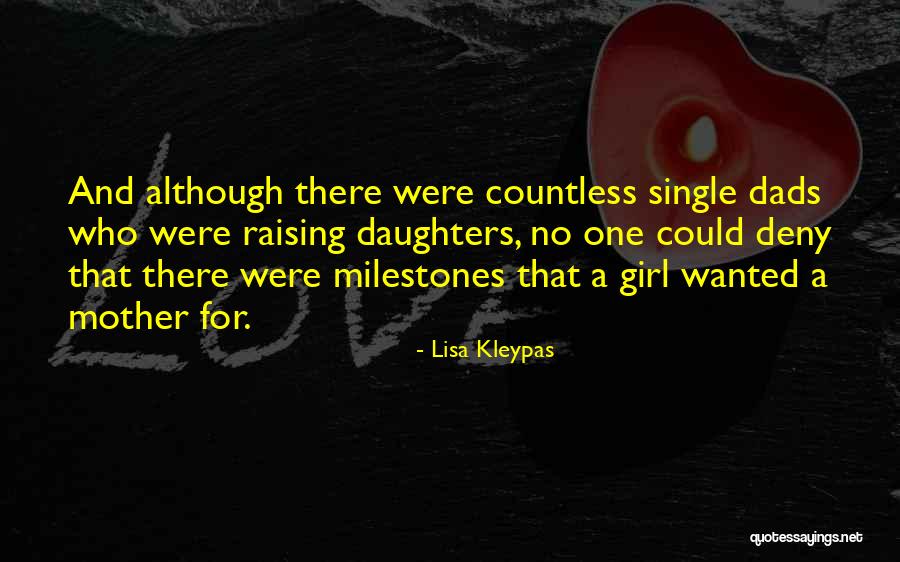 And although there were countless single dads who were raising daughters, no one could deny that there were milestones that a girl wanted a mother for. — Lisa Kleypas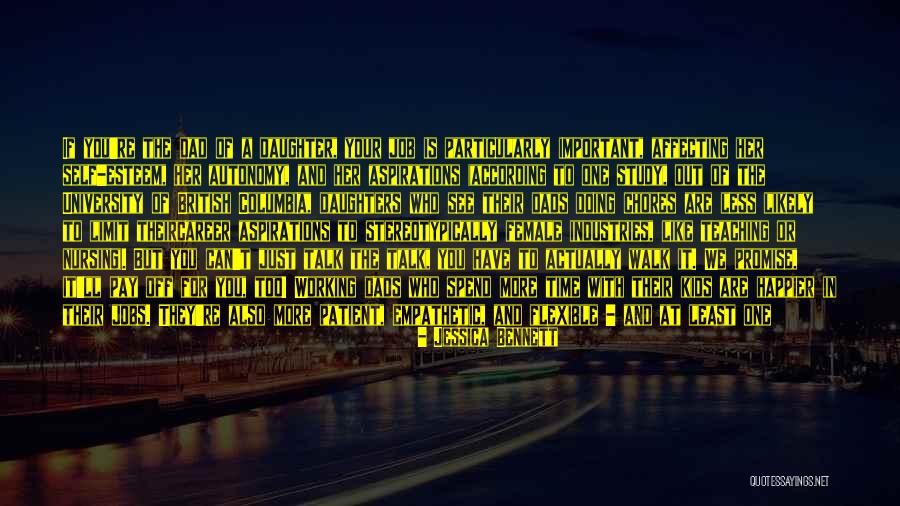 If you're the dad of a daughter, your job is particularly important, affecting her self-esteem, her autonomy, and her aspirations (according to one study, out of the University of British Columbia, daughters who see their dads doing chores are less likely to limit their
career aspirations to stereotypically female industries, like teaching or nursing). But you can't just talk the talk, you have to actually walk it. We promise, it'll pay off for you, too! Working dads who spend more time with their kids are happier in their jobs. They're also more patient, empathetic, and flexible - and at least one study claims it might just help them live longer. — Jessica Bennett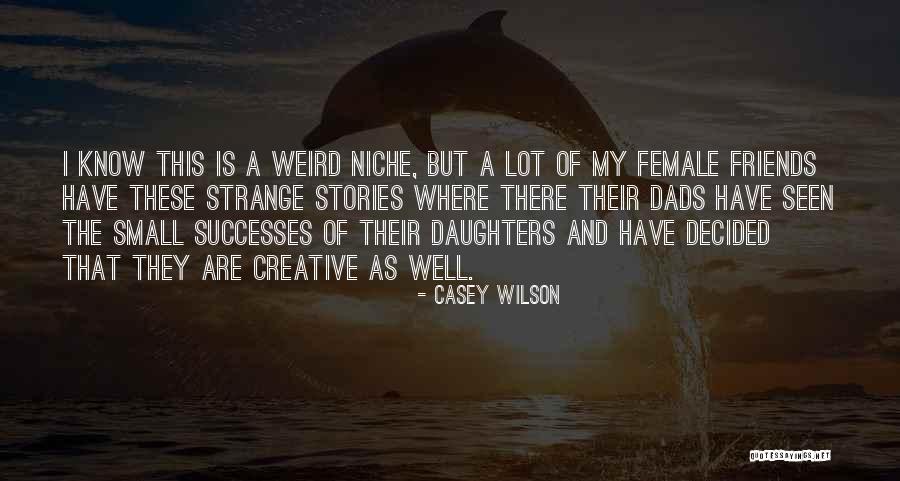 I know this is a weird niche, but a lot of my female friends have these strange stories where there their dads have seen the small successes of their daughters and have decided that they are creative as well. — Casey Wilson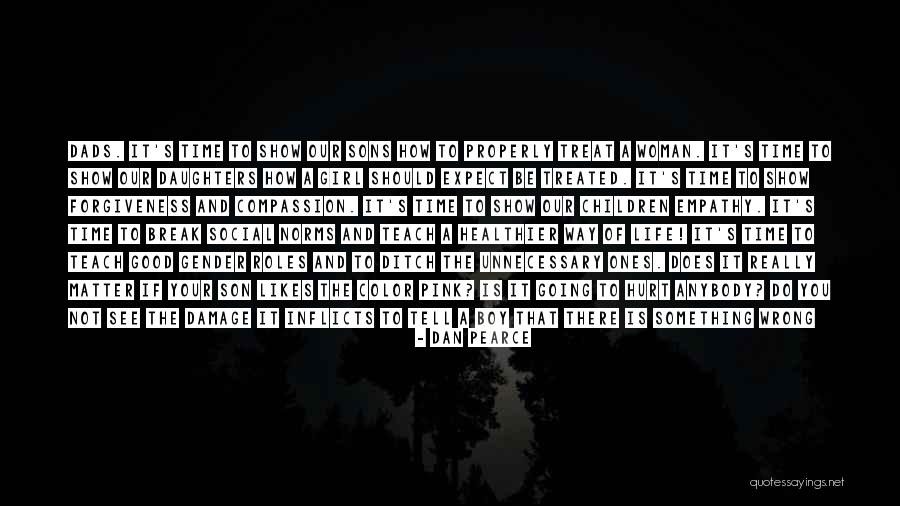 Dads. It's time to show our sons how to properly treat a woman. It's time to show our daughters how a girl should expect be treated. It's time to show forgiveness and compassion. It's time to show our children empathy. It's time to break social norms and teach a healthier way of life! It's time to teach good gender roles and to ditch the unnecessary ones. Does it really matter if your son likes the color pink? Is it going to hurt anybody? Do you not see the damage it inflicts to tell a boy that there is something wrong with him because he likes a certain color? Do we not see the damage we do in labeling our girls "tom boys" or our boys "feminine" just because they have their own likes and opinions on things? Things that really don't matter? — Dan Pearce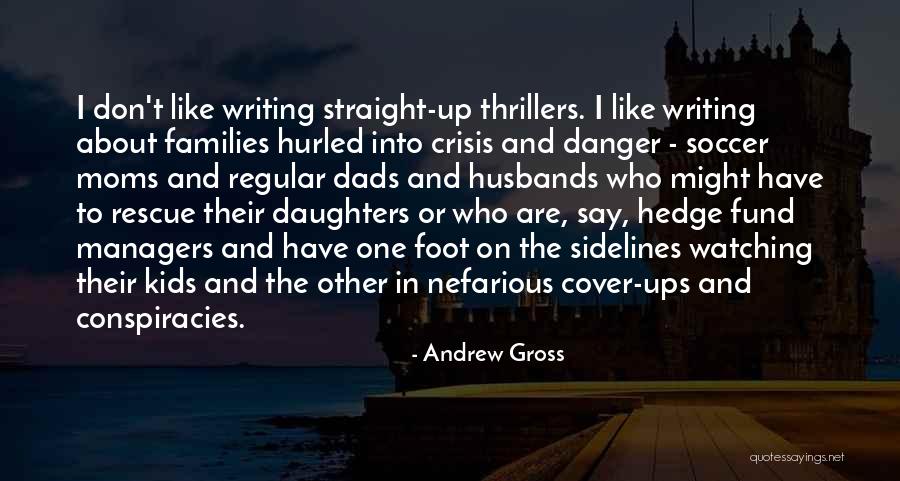 I don't like writing straight-up thrillers. I like writing about families hurled into crisis and danger - soccer moms and regular dads and husbands who might have to rescue their daughters or who are, say, hedge fund managers and have one foot on the sidelines watching their kids and the other in nefarious cover-ups and conspiracies. — Andrew Gross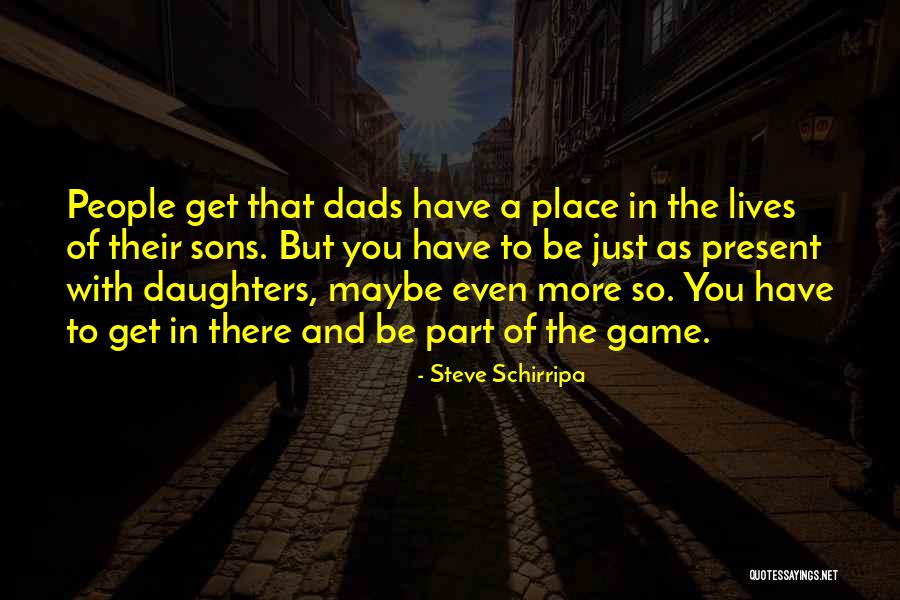 People get that dads have a place in the lives of their sons. But you have to be just as present with daughters, maybe even more so. You have to get in there and be part of the game. — Steve Schirripa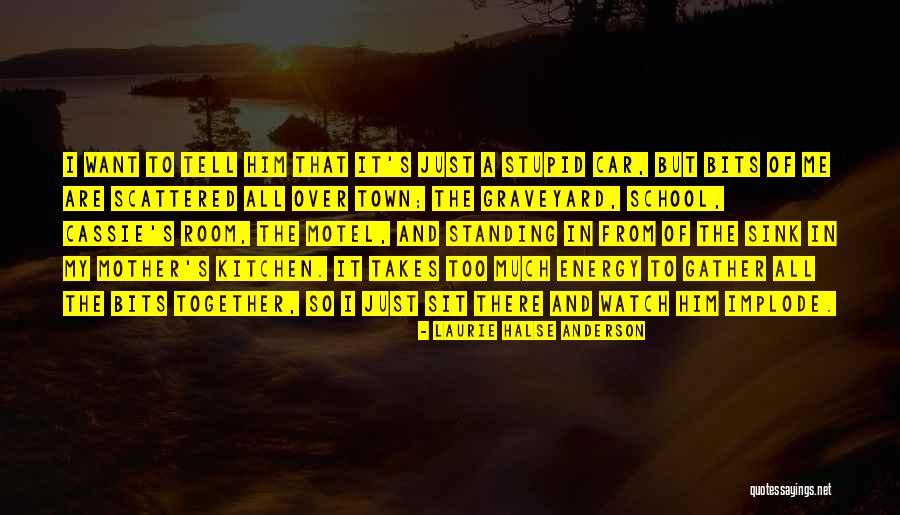 I want to tell him that it's just a stupid car, but bits of me are scattered all over town; the graveyard, school, Cassie's room, the motel, and standing in from of the sink in my mother's kitchen. It takes too much energy to gather all the bits together, so I just sit there and watch him implode. — Laurie Halse Anderson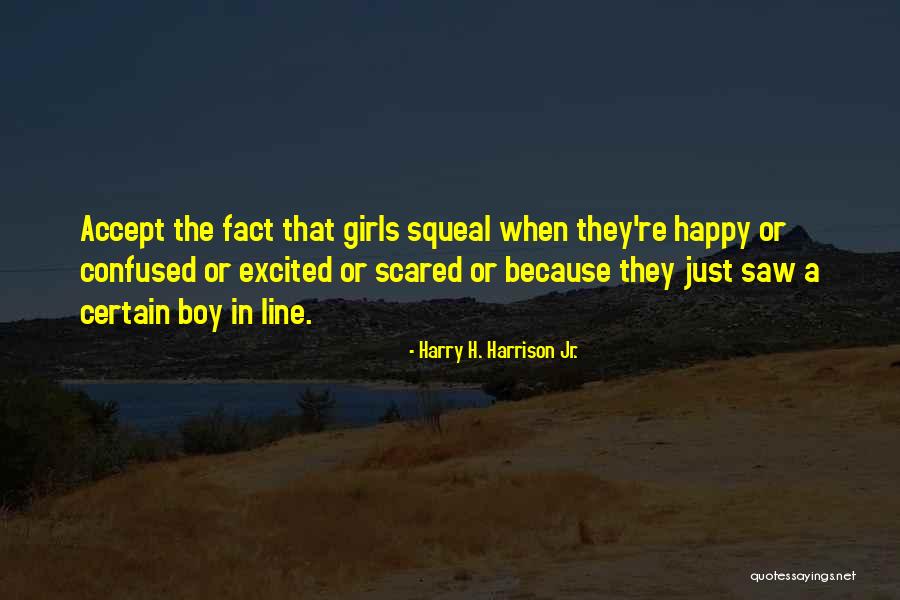 Accept the fact that girls squeal when they're happy or confused or excited or scared or because they just saw a certain boy in line. — Harry H. Harrison Jr.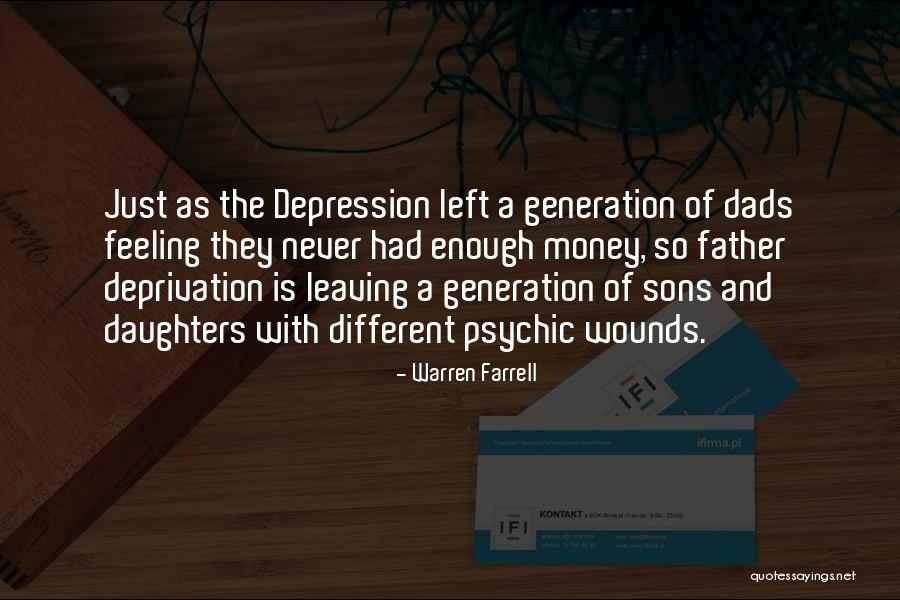 Just as the Depression left a generation of dads feeling they never had enough money, so father deprivation is leaving a generation of sons and daughters with different psychic wounds. — Warren Farrell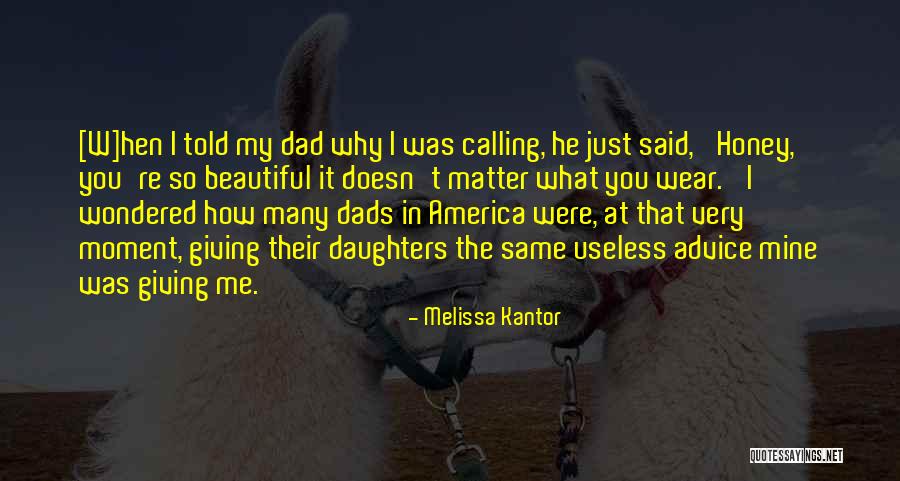 [W]hen I told my dad why I was calling, he just said, 'Honey, you're so beautiful it doesn't matter what you wear.' I wondered how many dads in America were, at that very moment, giving their daughters the same useless advice mine was giving me. — Melissa Kantor
The deeper purpose of a more positive attitude toward men is a better life for the children who are parented by the men who are their dads and stepdads; less shame for our sons who will become men; and, for our daughters, a deeper understanding of men's desire to please that leaves them feeling their willingness to please is not unrequited but returned
allowing our daughters to feel less lonely and more loved. If we earn more and love less, we pay for a home in which we do not live. — Warren Farrell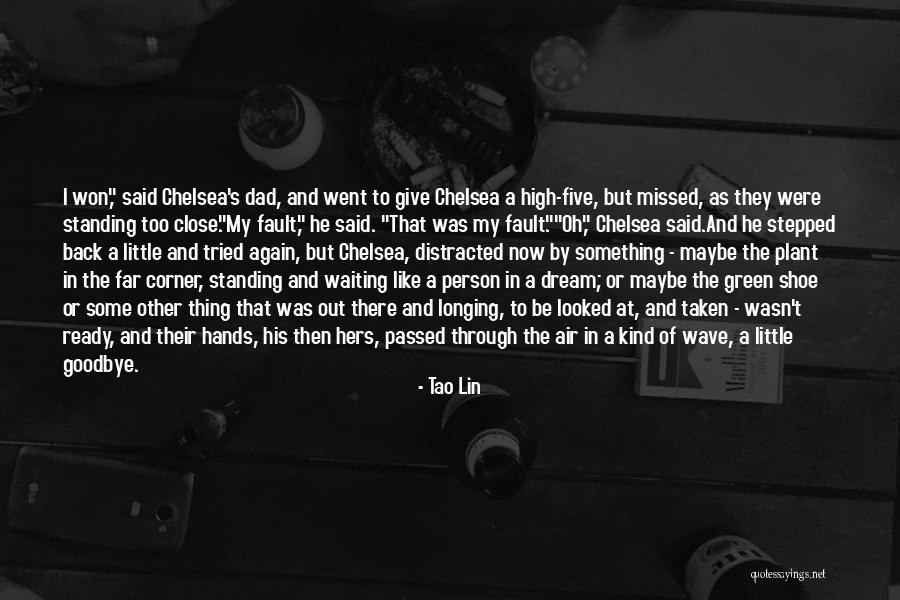 I won," said Chelsea's dad, and went to give Chelsea a high-five, but missed, as they were standing too close.
"My fault," he said. "That was my fault."
"Oh," Chelsea said.
And he stepped back a little and tried again, but Chelsea, distracted now by something - maybe the plant in the far corner, standing and waiting like a person in a dream; or maybe the green shoe or some other thing that was out there and longing, to be looked at, and taken - wasn't ready, and their hands, his then hers, passed through the air in a kind of wave, a little goodbye. — Tao Lin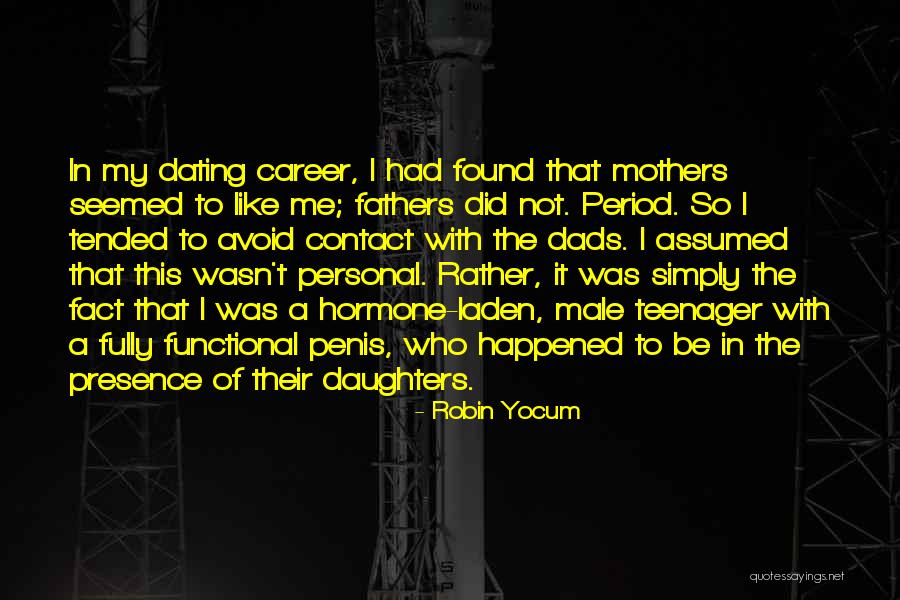 In my dating career, I had found that mothers seemed to like me; fathers did not. Period. So I tended to avoid contact with the dads. I assumed that this wasn't personal. Rather, it was simply the fact that I was a hormone-laden, male teenager with a fully functional penis, who happened to be in the presence of their daughters. — Robin Yocum