Quotes & Sayings About Dad For Christmas
Enjoy reading and share 56 famous quotes about Dad For Christmas with everyone.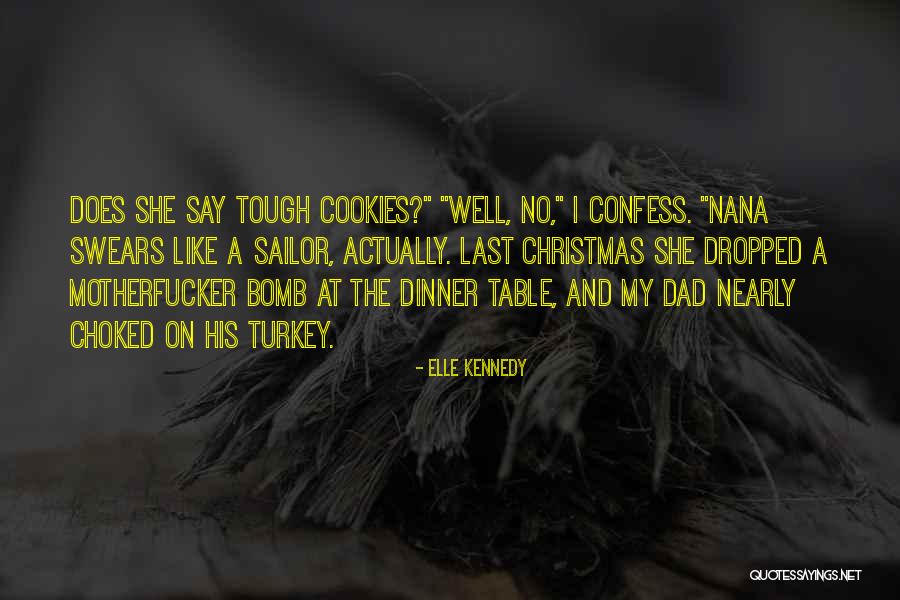 Does she say tough cookies?" "Well, no," I confess. "Nana swears like a sailor, actually. Last Christmas she dropped a motherfucker bomb at the dinner table, and my dad nearly choked on his turkey. — Elle Kennedy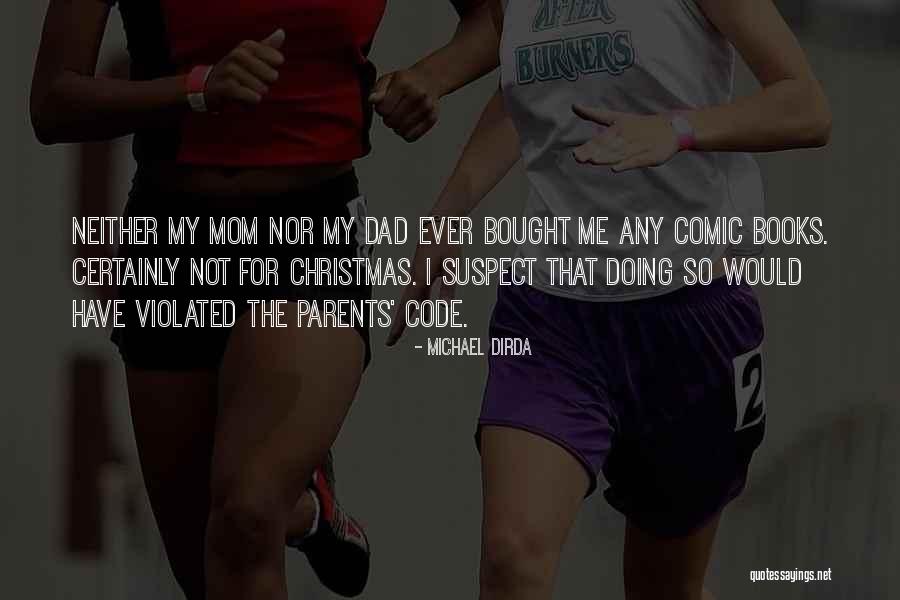 Neither my mom nor my dad ever bought me any comic books. Certainly not for Christmas. I suspect that doing so would have violated the Parents' Code. — Michael Dirda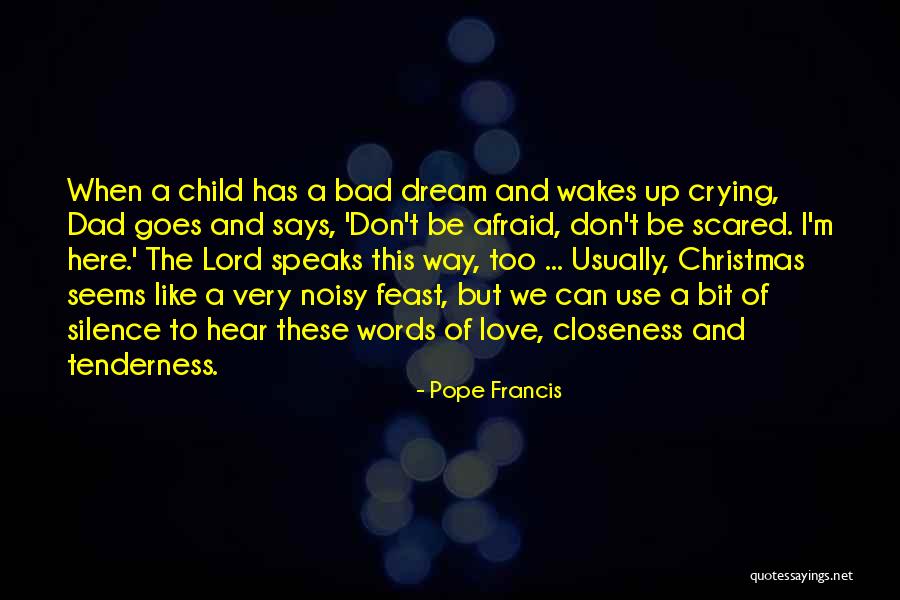 When a child has a bad dream and wakes up crying, Dad goes and says, 'Don't be afraid, don't be scared. I'm here.' The Lord speaks this way, too ... Usually, Christmas seems like a very noisy feast, but we can use a bit of silence to hear these words of love, closeness and tenderness. — Pope Francis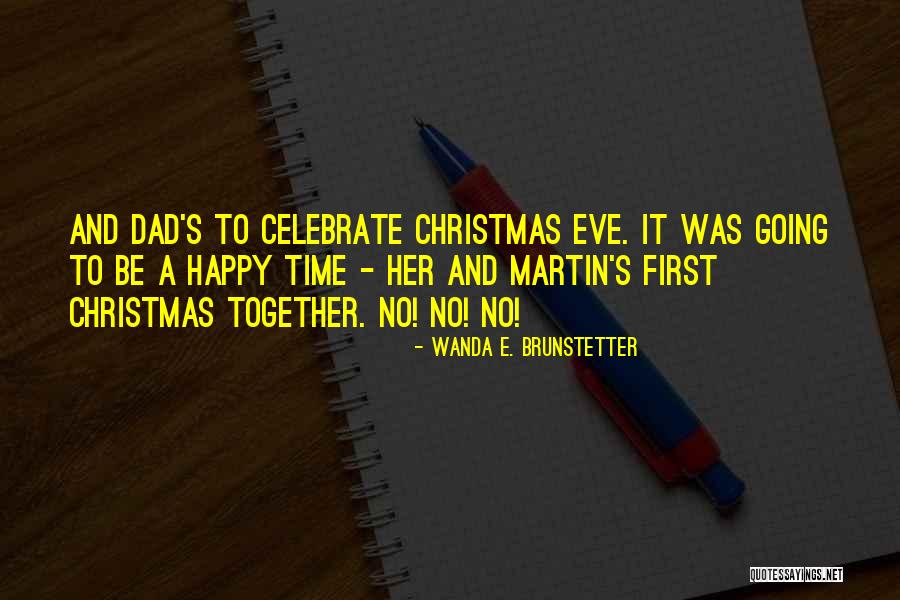 And Dad's to celebrate Christmas Eve. It was going to be a happy time - her and Martin's first Christmas together. No! No! No! — Wanda E. Brunstetter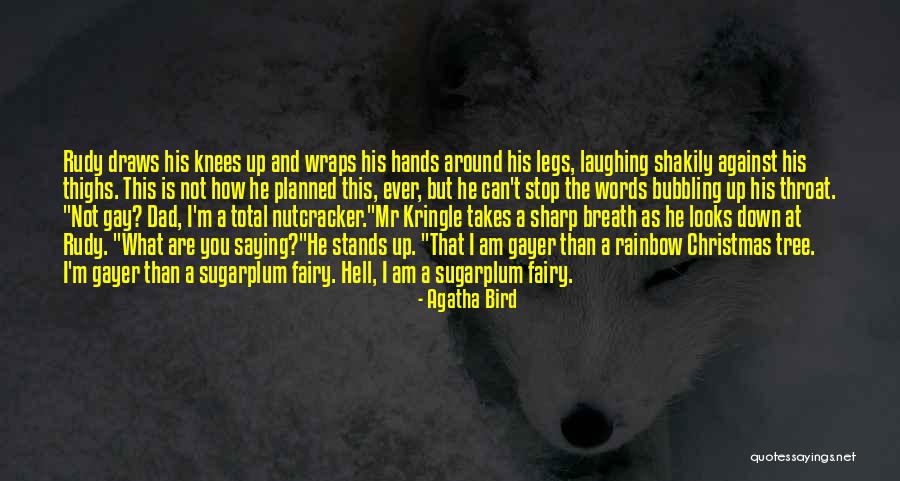 Rudy draws his knees up and wraps his hands around his legs, laughing shakily against his thighs. This is not how he planned this, ever, but he can't stop the words bubbling up his throat. "Not gay? Dad, I'm a total nutcracker."
Mr Kringle takes a sharp breath as he looks down at Rudy. "What are you saying?"
He stands up. "That I am gayer than a rainbow Christmas tree. I'm gayer than a sugarplum fairy. Hell, I am a sugarplum fairy. — Agatha Bird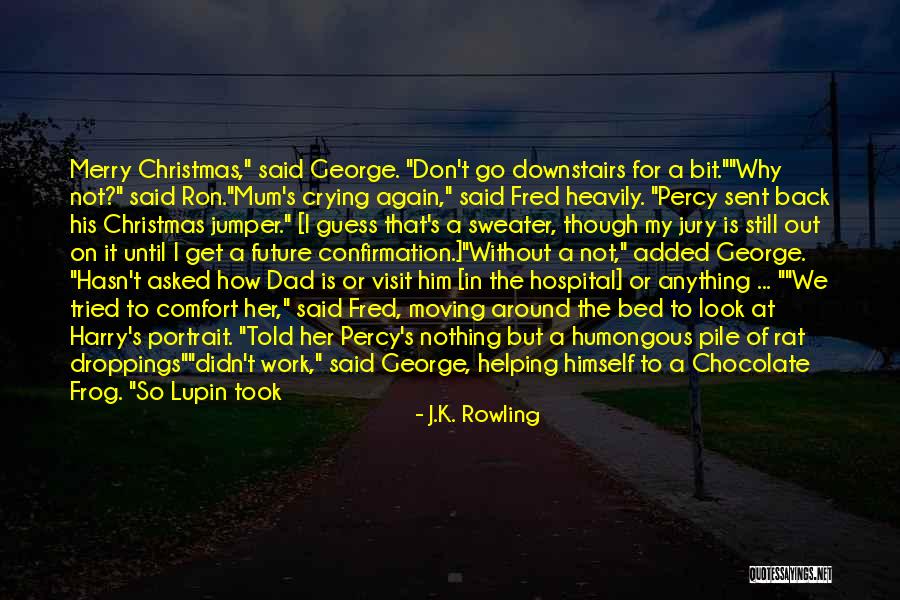 Merry Christmas," said George. "Don't go downstairs for a bit."
"Why not?" said Ron.
"Mum's crying again," said Fred heavily. "Percy sent back his Christmas jumper." [I guess that's a sweater, though my jury is still out on it until I get a future confirmation.]
"Without a not," added George. "Hasn't asked how Dad is or visit him [in the hospital] or anything ... "
"We tried to comfort her," said Fred, moving around the bed to look at Harry's portrait. "Told her Percy's nothing but a humongous pile of rat droppings
"
"
didn't work," said George, helping himself to a Chocolate Frog. "So Lupin took over. Best let him cheer her up before we go down for breakfast, I reckon. — J.K. Rowling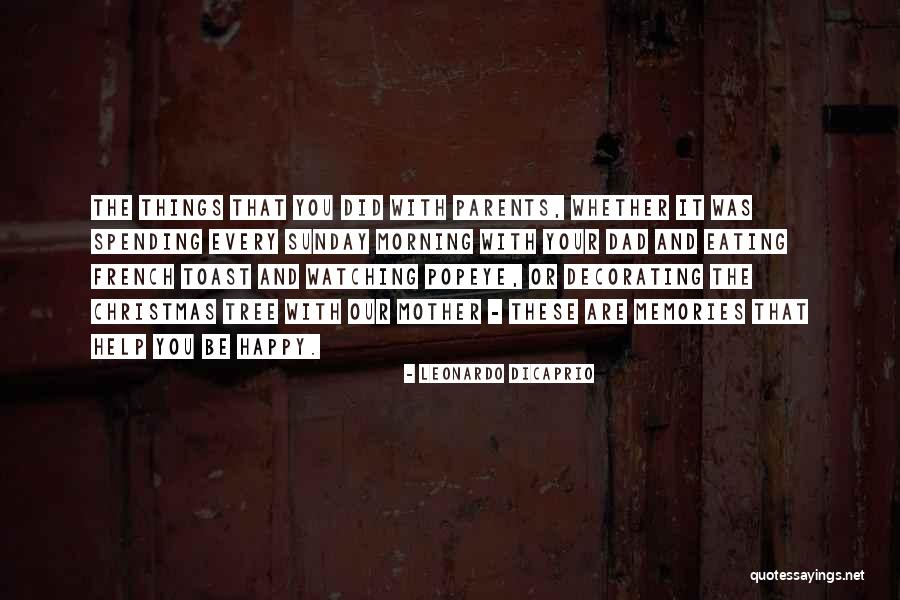 The things that you did with parents, whether it was spending every Sunday morning with your dad and eating French toast and watching Popeye, or decorating the Christmas tree with our mother - these are memories that help you be happy. — Leonardo DiCaprio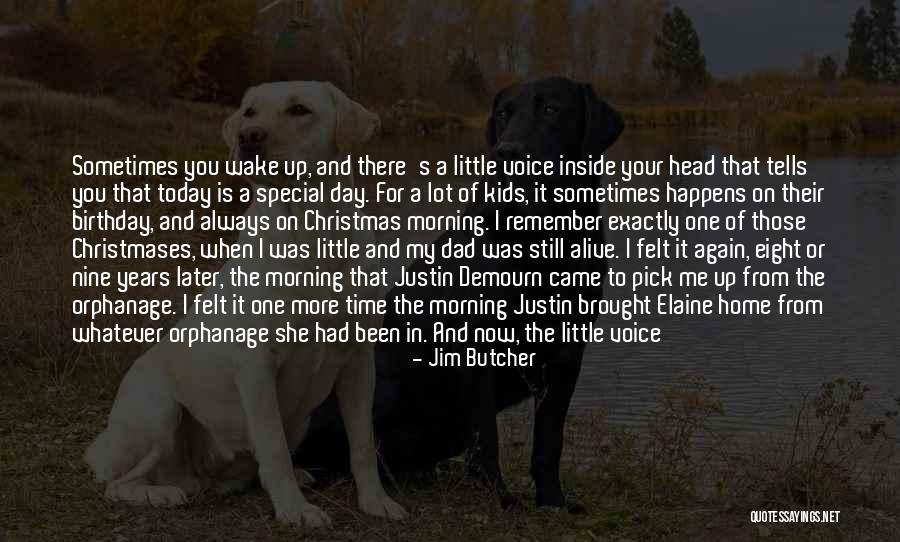 Sometimes you wake up, and there's a little voice inside your head that tells you that today is a special day. For a lot of kids, it sometimes happens on their birthday, and always on Christmas morning.
I remember exactly one of those Christmases, when I was little and my dad was still alive. I felt it again, eight or nine years later, the morning that Justin Demourn came to pick me up from the orphanage. I felt it one more time the morning Justin brought Elaine home from whatever orphanage she had been in.
And now, the little voice was telling me to wake up. That it was a special day.
My little voice is some kind of psycho. — Jim Butcher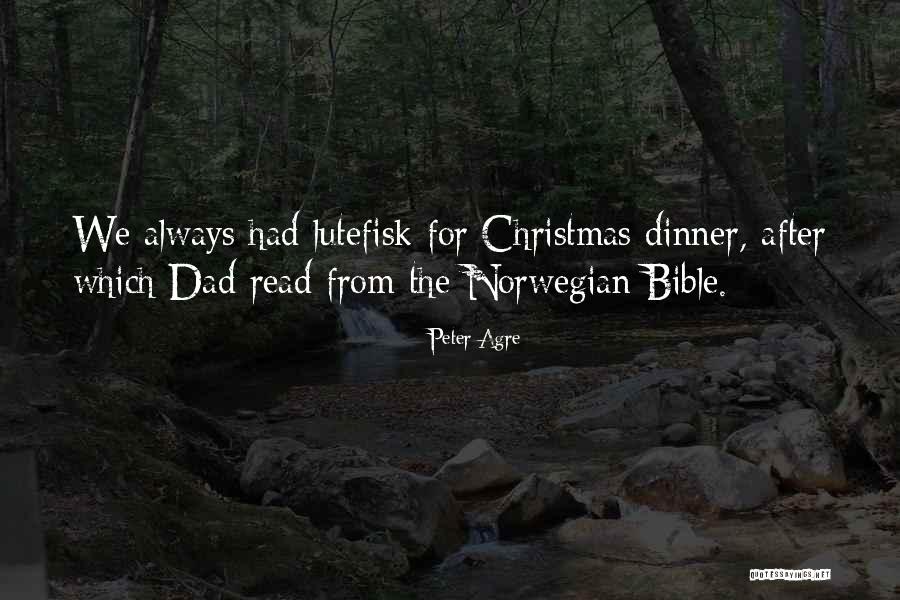 We always had lutefisk for Christmas dinner, after which Dad read from the Norwegian Bible. — Peter Agre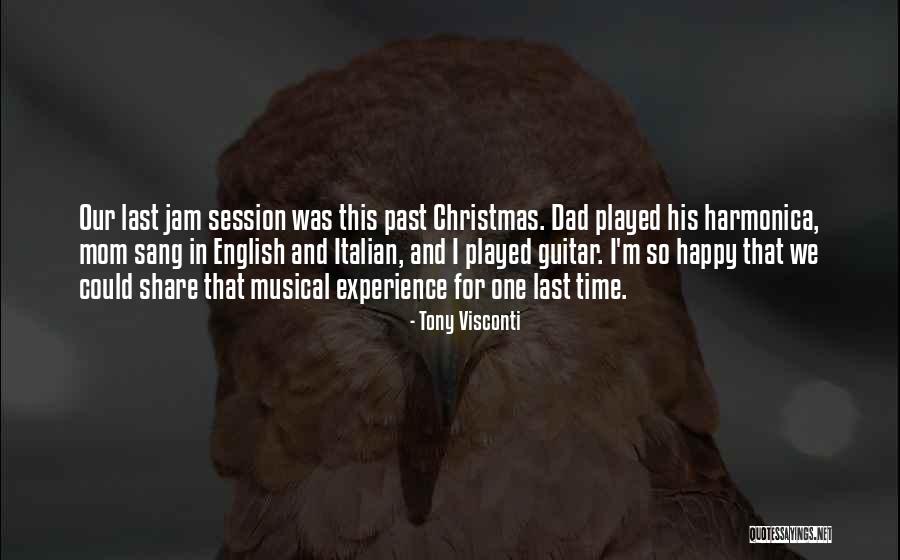 Our last jam session was this past Christmas. Dad played his harmonica, mom sang in English and Italian, and I played guitar. I'm so happy that we could share that musical experience for one last time. — Tony Visconti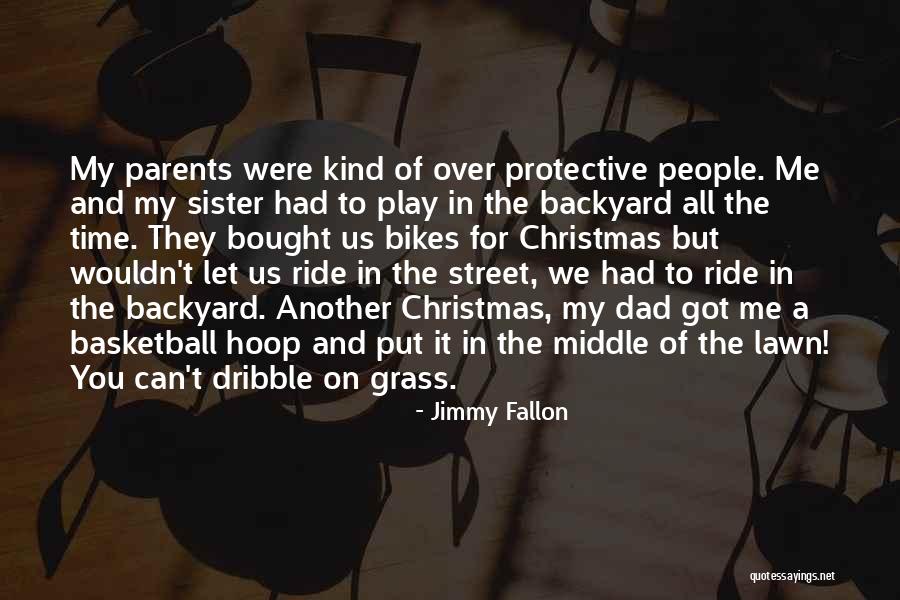 My parents were kind of over protective people. Me and my sister had to play in the backyard all the time. They bought us bikes for Christmas but wouldn't let us ride in the street, we had to ride in the backyard. Another Christmas, my dad got me a basketball hoop and put it in the middle of the lawn! You can't dribble on grass. — Jimmy Fallon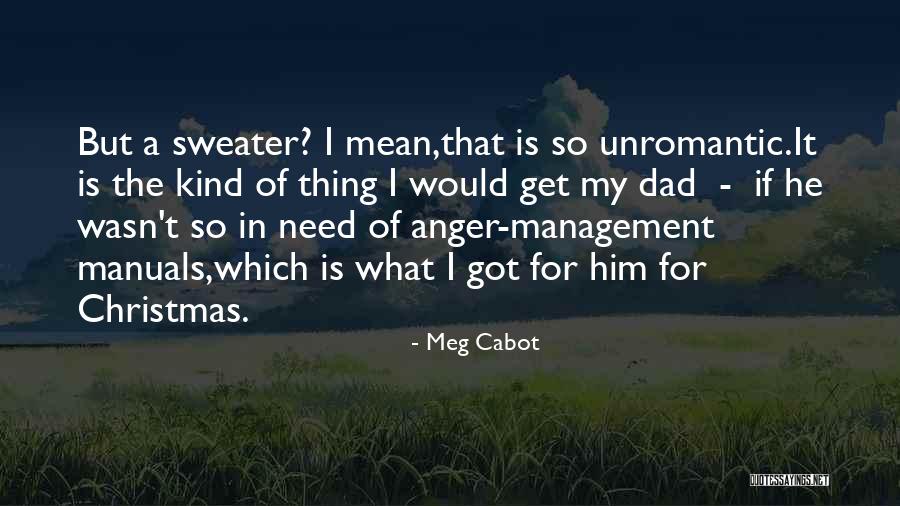 But a sweater? I mean,that is so unromantic.It is the kind of thing I would get my dad - if he wasn't so in need of anger-management manuals,which is what I got for him for Christmas. — Meg Cabot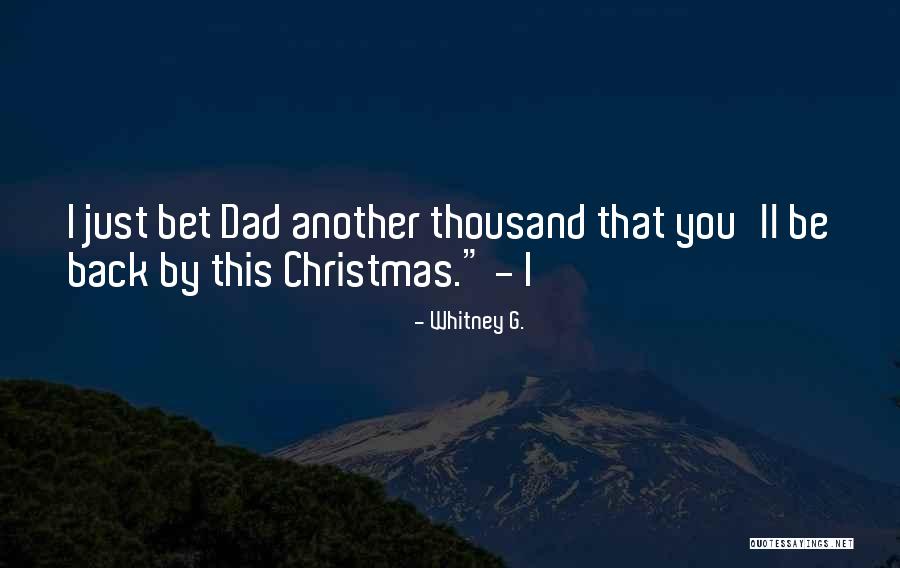 I just bet Dad another thousand that you'll be back by this Christmas." - I — Whitney G.
She told me if I clean all the ashes out of the grate, then I'll be able to help my sisters get ready for the bal." "It's Christmas, Dashiel. Can't you give that atitude a rest?"
"Merry Christmas, Dad. And thanks for the presents."
"What presents?"
"I'm sorry - those were all from Mom, weren't they? — Rachel Cohn
I picked up the phone, 'Hello?'
'Merry Christmas!' said Mom and Dad.
...
'I love you too' I replied. I hung up the phone. My students were gaping at me. Two girls in the back row brushed away tears and hugged each other. Parents and children rarely said those three words in China. They knew their parents loved them, but they knew from their actions, not because they had ever been told. The students had studied and heard about the importance of family at Christmas, but with that telephone call they saw it for themselves. — Aminta Arrington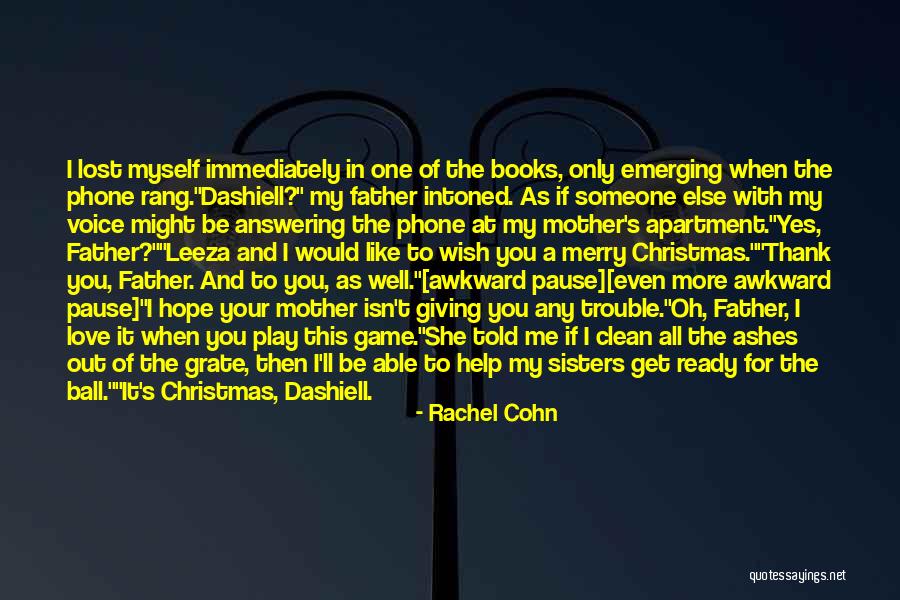 I lost myself immediately in one of the books, only emerging when the phone rang.
"Dashiell?" my father intoned. As if someone else with my voice might be answering the phone at my mother's apartment.
"Yes, Father?"
"Leeza and I would like to wish you a merry Christmas."
"Thank you, Father. And to you, as well."
[awkward pause]
[even more awkward pause]
"I hope your mother isn't giving you any trouble."
Oh, Father, I love it when you play this game.
"She told me if I clean all the ashes out of the grate, then I'll be able to help my sisters get ready for the ball."
"It's Christmas, Dashiell. Can't you give that attitude a rest?"
"Merry Christmas, Dad. And thanks for the presents."
"What presents?"
"I'm sorry - those were all from Mom, weren't they?"
"Dashiell ... "
"I gotta go. The gingerbread men are on — Rachel Cohn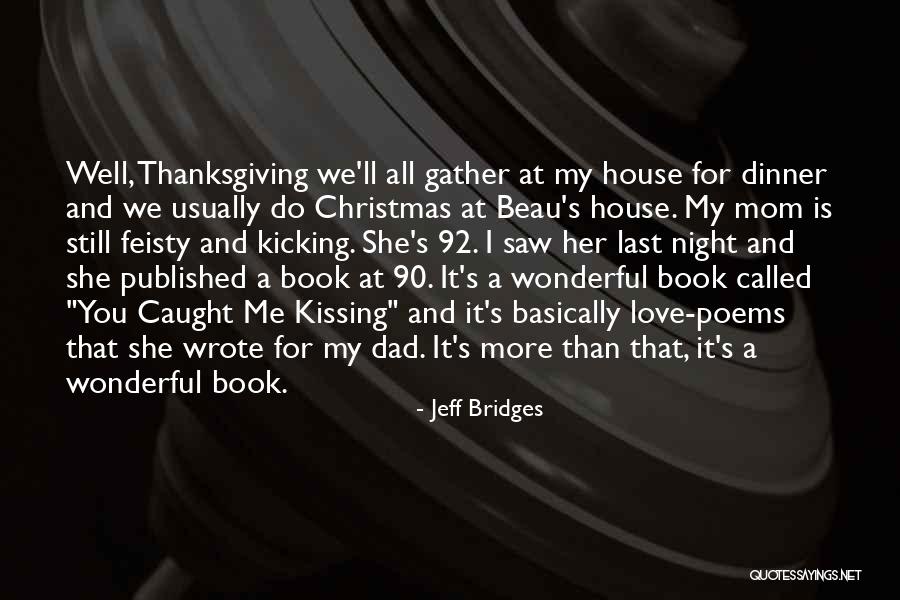 Well, Thanksgiving we'll all gather at my house for dinner and we usually do Christmas at Beau's house. My mom is still feisty and kicking. She's 92. I saw her last night and she published a book at 90. It's a wonderful book called "You Caught Me Kissing" and it's basically love-poems that she wrote for my dad. It's more than that, it's a wonderful book. — Jeff Bridges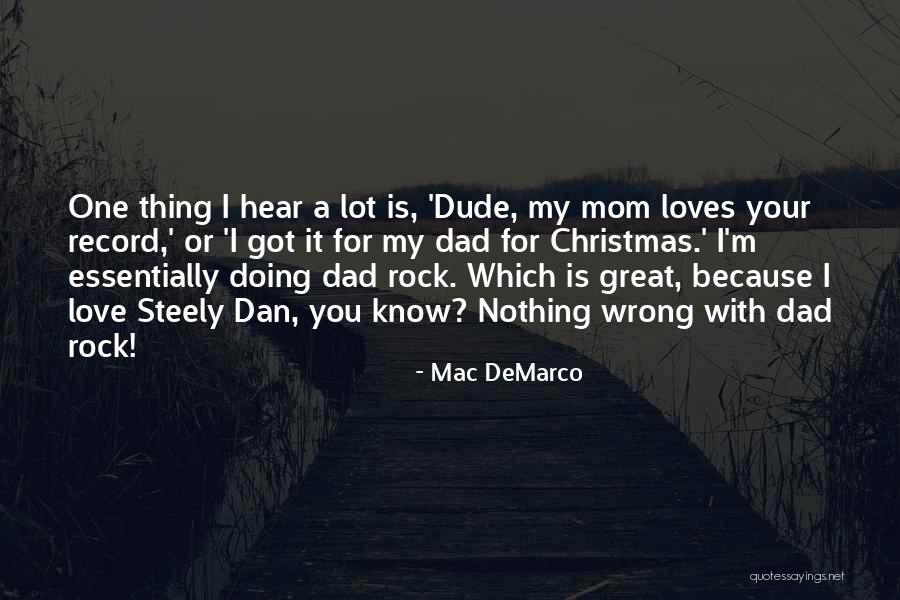 One thing I hear a lot is, 'Dude, my mom loves your record,' or 'I got it for my dad for Christmas.' I'm essentially doing dad rock. Which is great, because I love Steely Dan, you know? Nothing wrong with dad rock! — Mac DeMarco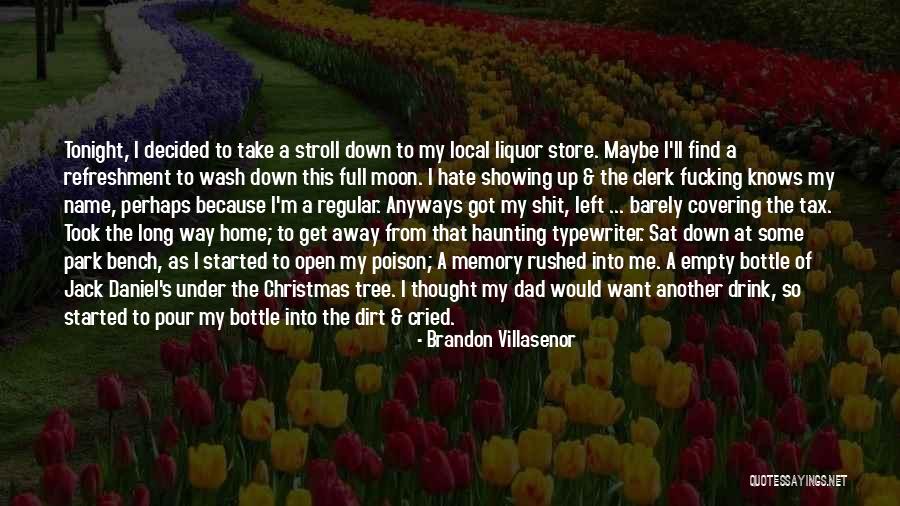 Tonight, I decided to take a stroll down to my local liquor store. Maybe I'll find a refreshment to wash down this full moon. I hate showing up & the clerk fucking knows my name, perhaps because I'm a regular. Anyways got my shit, left ... barely covering the tax. Took the long way home; to get away from that haunting typewriter. Sat down at some park bench, as I started to open my poison; A memory rushed into me. A empty bottle of Jack Daniel's under the Christmas tree. I thought my dad would want another drink, so started to pour my bottle into the dirt & cried. — Brandon Villasenor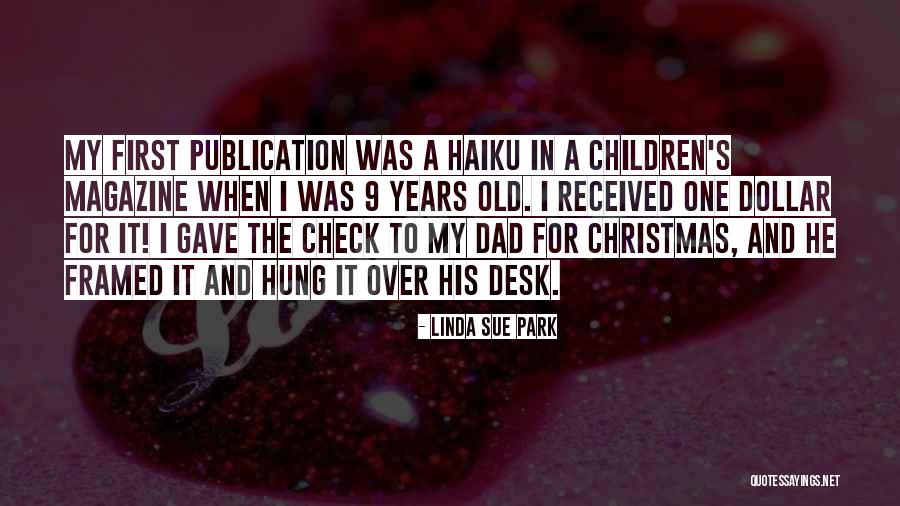 My first publication was a haiku in a children's magazine when I was 9 years old. I received one dollar for it! I gave the check to my dad for Christmas, and he framed it and hung it over his desk. — Linda Sue Park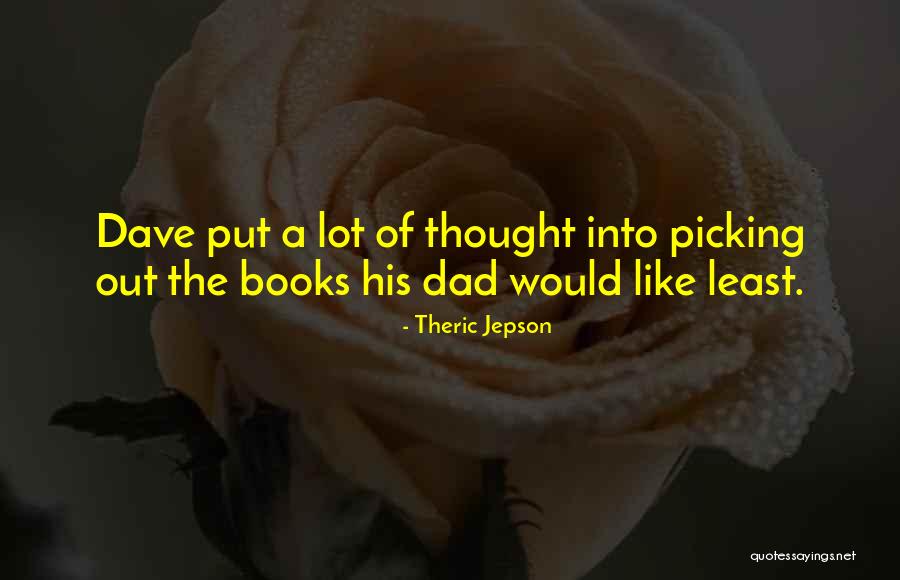 Dave put a lot of thought into picking out the books his dad would like least. — Theric Jepson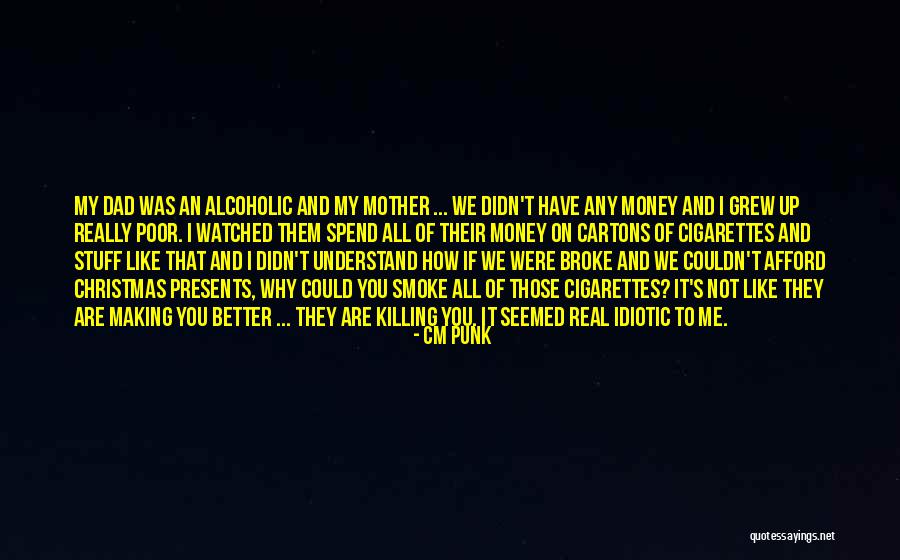 My dad was an alcoholic and my mother ... we didn't have any money and I grew up really poor. I watched them spend all of their money on cartons of cigarettes and stuff like that and I didn't understand how if we were broke and we couldn't afford Christmas presents, why could you smoke all of those cigarettes? It's not like they are making you better ... they are killing you. It seemed real idiotic to me. — CM Punk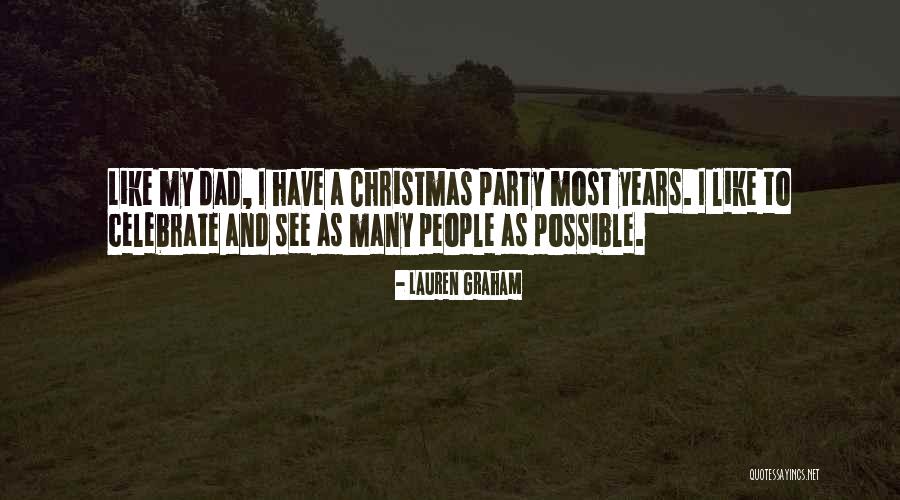 Like my dad, I have a Christmas party most years. I like to celebrate and see as many people as possible. — Lauren Graham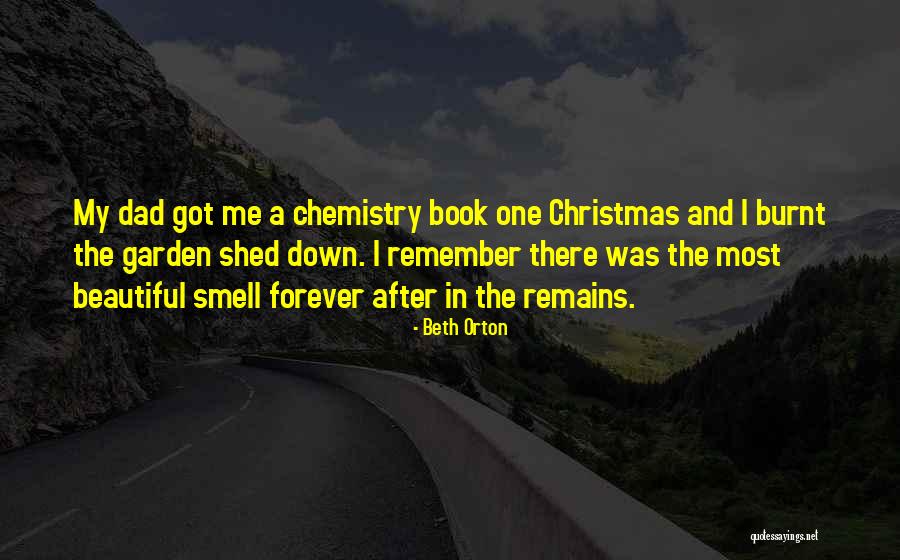 My dad got me a chemistry book one Christmas and I burnt the garden shed down. I remember there was the most beautiful smell forever after in the remains. — Beth Orton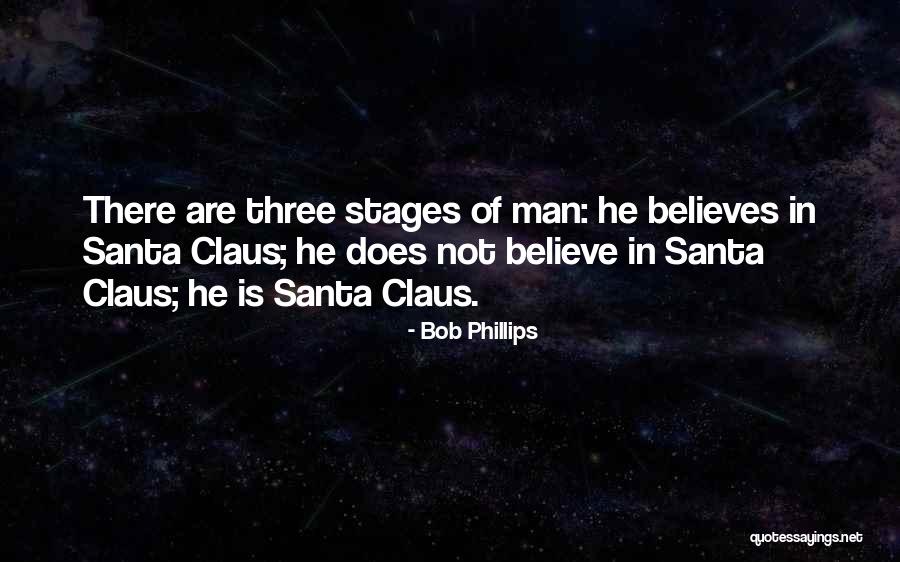 There are three stages of man: he believes in Santa Claus; he does not believe in Santa Claus; he is Santa Claus. — Bob Phillips
My dad got me my first bow for Christmas, when I was ten. But he took it away before New Year's." "Did you shoot someone?" "He caught me soaking arrows in lighter fluid. I just really, really wanted to shoot a flaming arrow at something. It didn't matter what. Still do. I feel like that would complete me: to see a burning arrow go thwock into something and set it afire. I suppose it's how men feel when they imagine sinking balls-deep into the perfect piece of ass. I just want one sexy little thwock." John — Joe Hill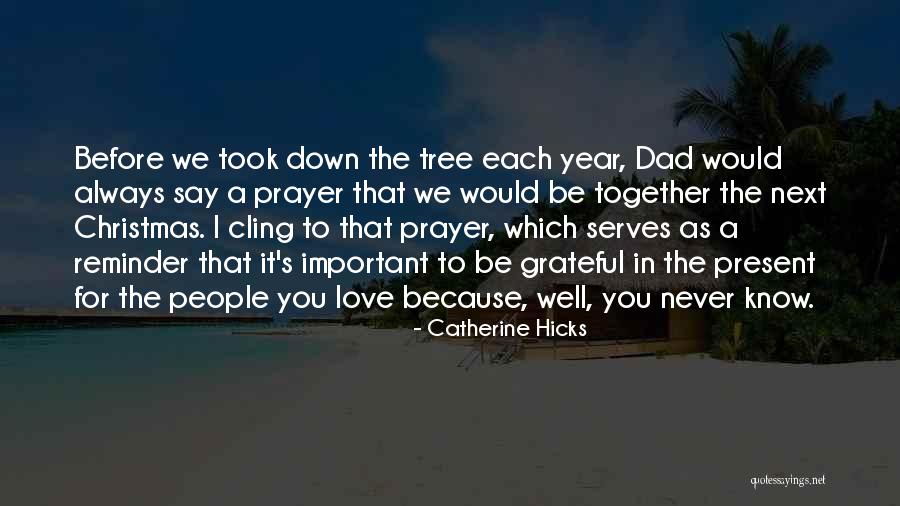 Before we took down the tree each year, Dad would always say a prayer that we would be together the next Christmas. I cling to that prayer, which serves as a reminder that it's important to be grateful in the present for the people you love because, well, you never know. — Catherine Hicks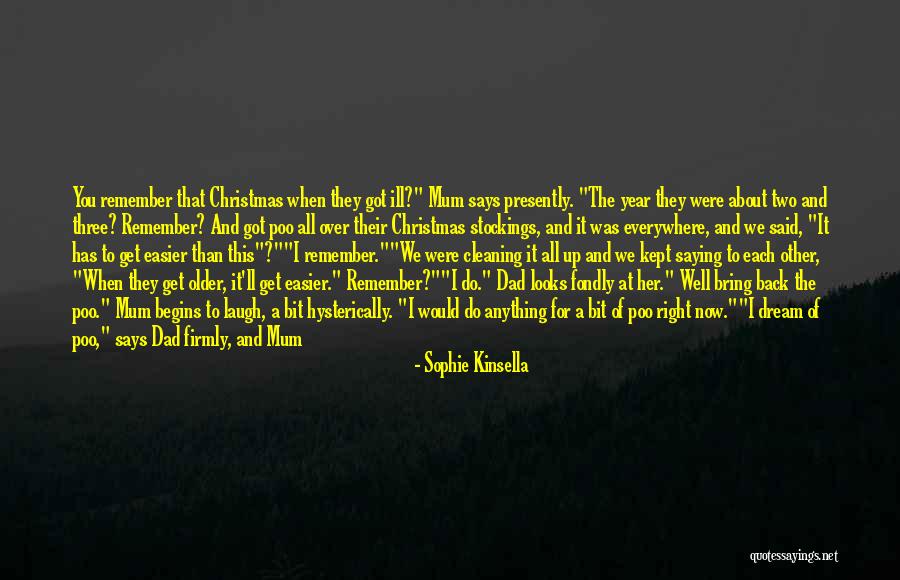 You remember that Christmas when they got ill?" Mum says presently. "The year they were about two and three? Remember? And got poo all over their Christmas stockings, and it was everywhere, and we said, "It has to get easier than this"?"
"I remember."
"We were cleaning it all up and we kept saying to each other, "When they get older, it'll get easier." Remember?"
"I do." Dad looks fondly at her.
" Well bring back the poo." Mum begins to laugh, a bit hysterically. "I would do anything for a bit of poo right now."
"I dream of poo," says Dad firmly, and Mum laughs even more, till she's wiping tears from her eyes. — Sophie Kinsella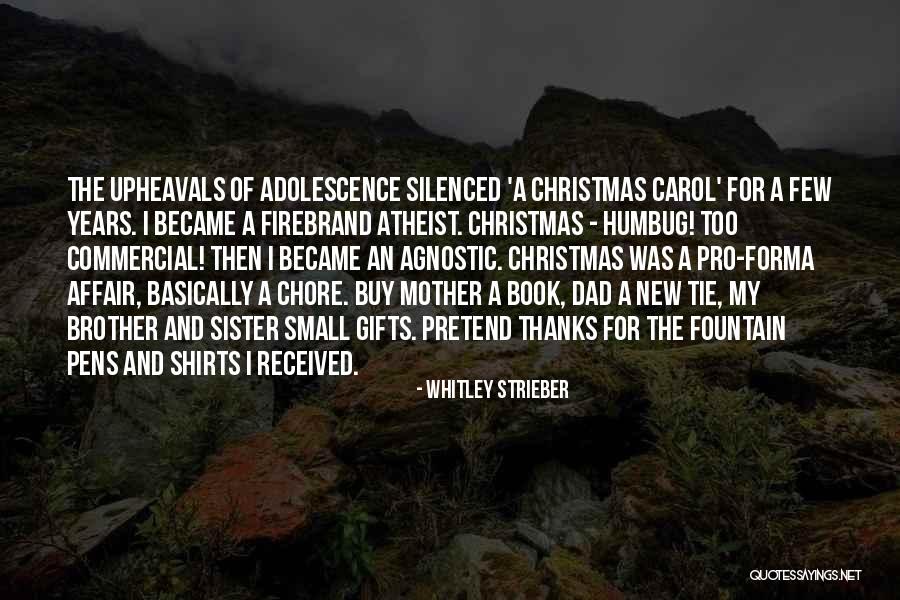 The upheavals of adolescence silenced 'A Christmas Carol' for a few years. I became a firebrand atheist. Christmas - humbug! Too commercial! Then I became an agnostic. Christmas was a pro-forma affair, basically a chore. Buy mother a book, dad a new tie, my brother and sister small gifts. Pretend thanks for the fountain pens and shirts I received. — Whitley Strieber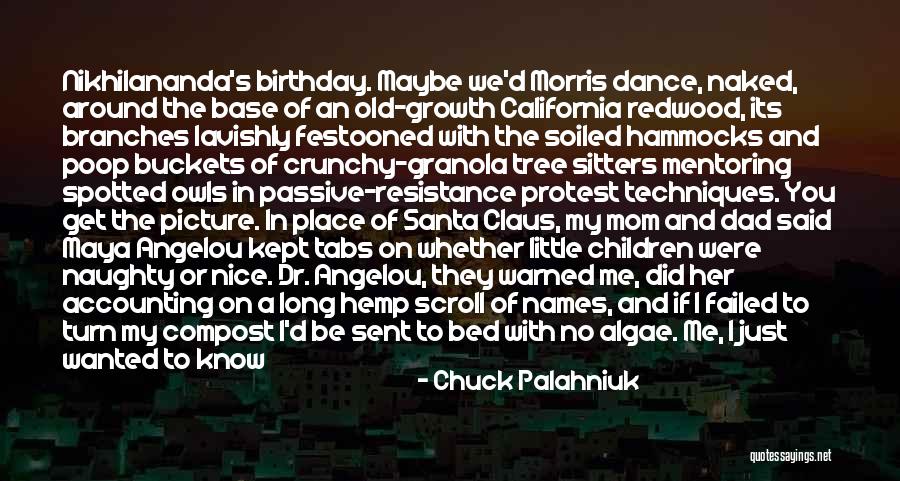 Nikhilananda's birthday. Maybe we'd Morris dance, naked, around the base of an old-growth California redwood, its branches lavishly festooned with the soiled hammocks and poop buckets of crunchy-granola tree sitters mentoring spotted owls in passive-resistance protest techniques. You get the picture. In place of Santa Claus, my mom and dad said Maya Angelou kept tabs on whether little children were naughty or nice. Dr. Angelou, they warned me, did her accounting on a long hemp scroll of names, and if I failed to turn my compost I'd be sent to bed with no algae. Me, I just wanted to know that someone wise and carbon neutral - Dr. Maya or Shirley Chisholm or Sean Penn - was paying attention. But none of that was really Christmas. And none of that Earth First! baloney helps out once you're dead and you discover that the snake-handling, — Chuck Palahniuk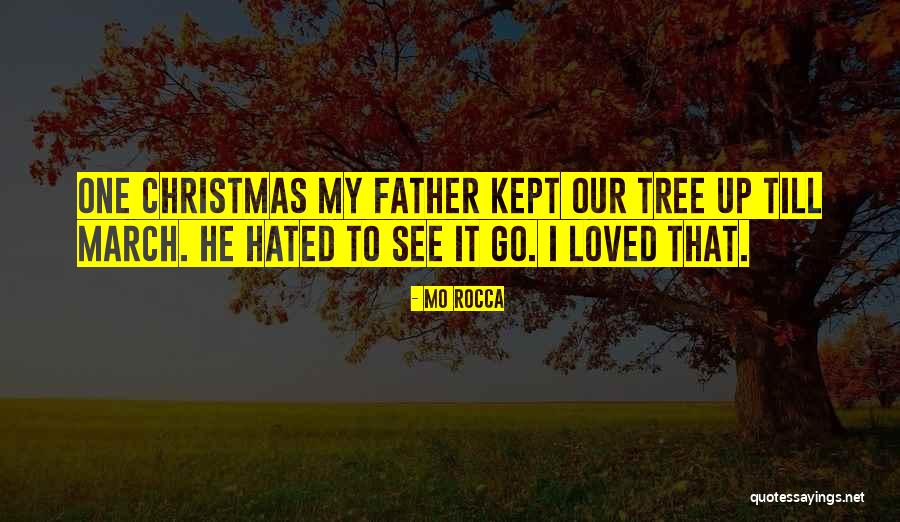 One Christmas my father kept our tree up till March. He hated to see it go. I loved that. — Mo Rocca
I grew up playing games, and I remember Christmas 1981 when my dad got us an Intellivision, and we all sat around and played 'Astrosmash' for hours on end. It was a big part of my youth. — Roger Craig Smith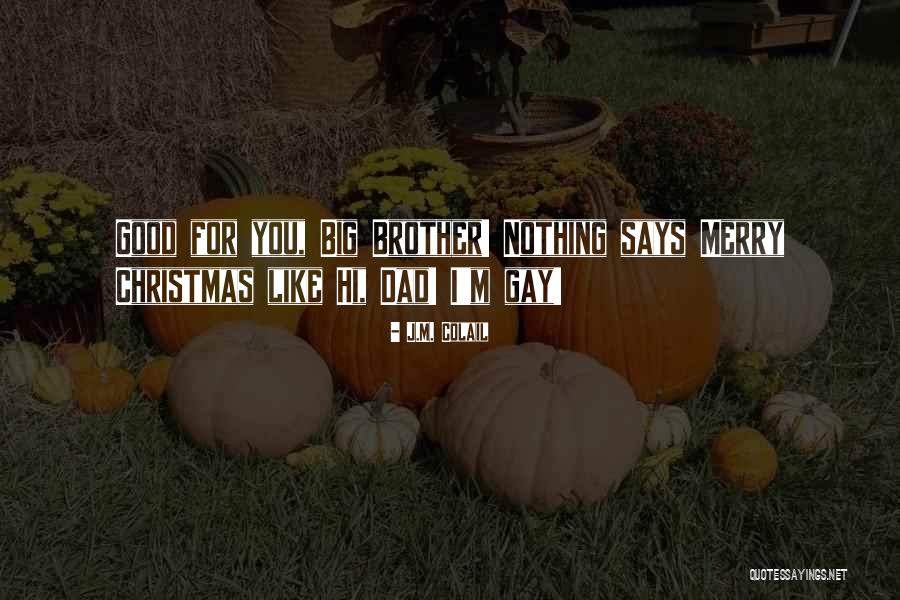 Good for you, Big Brother! Nothing says Merry Christmas like Hi, Dad! I'm gay! — J.M. Colail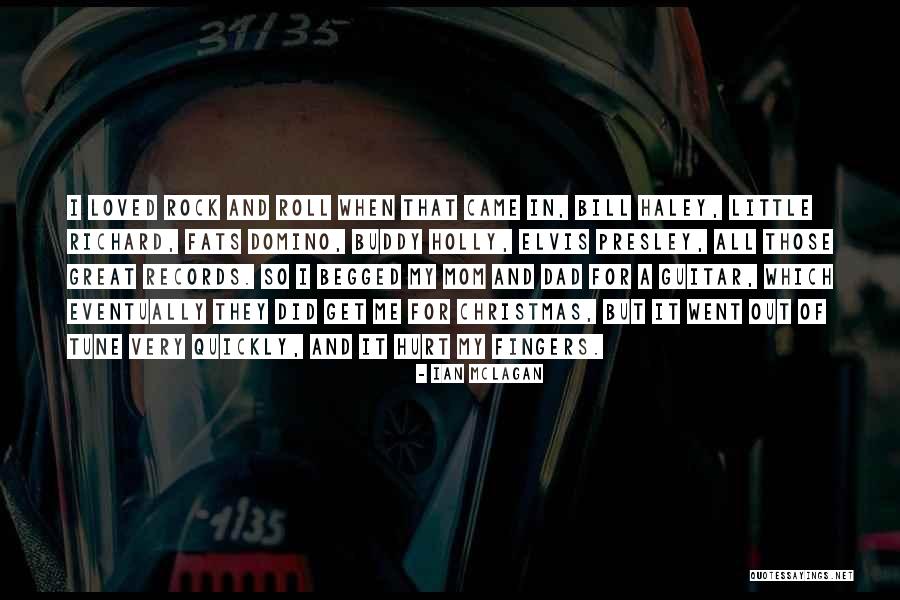 I loved rock and roll when that came in, Bill Haley, Little Richard, Fats Domino, Buddy Holly, Elvis Presley, all those great records. So I begged my mom and dad for a guitar, which eventually they did get me for Christmas, but it went out of tune very quickly, and it hurt my fingers. — Ian McLagan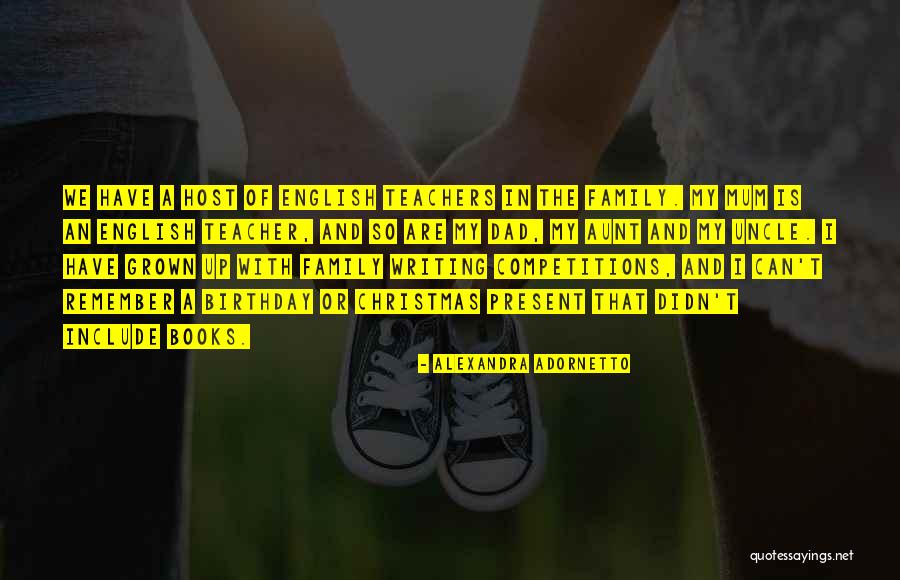 We have a host of English teachers in the family. My mum is an English teacher, and so are my dad, my aunt and my uncle. I have grown up with family writing competitions, and I can't remember a birthday or Christmas present that didn't include books. — Alexandra Adornetto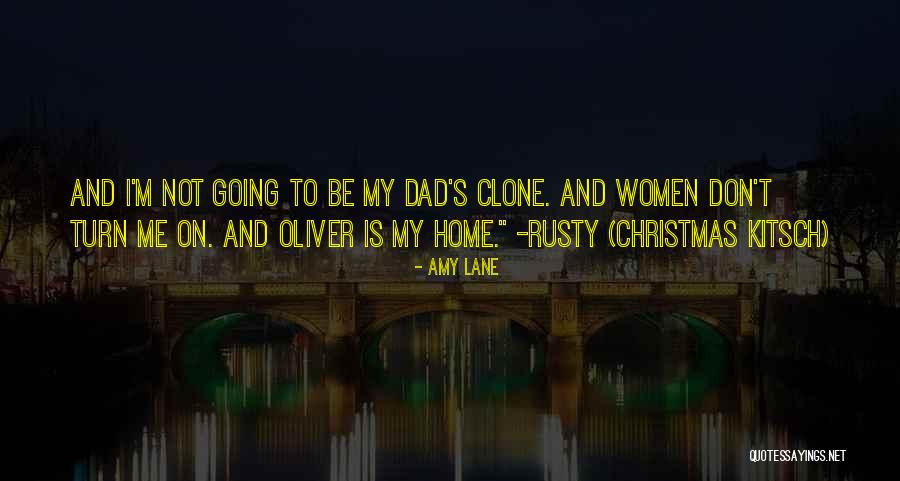 And I'm not going to be my dad's clone. And women don't turn me on. And Oliver is my home." -Rusty (Christmas Kitsch) — Amy Lane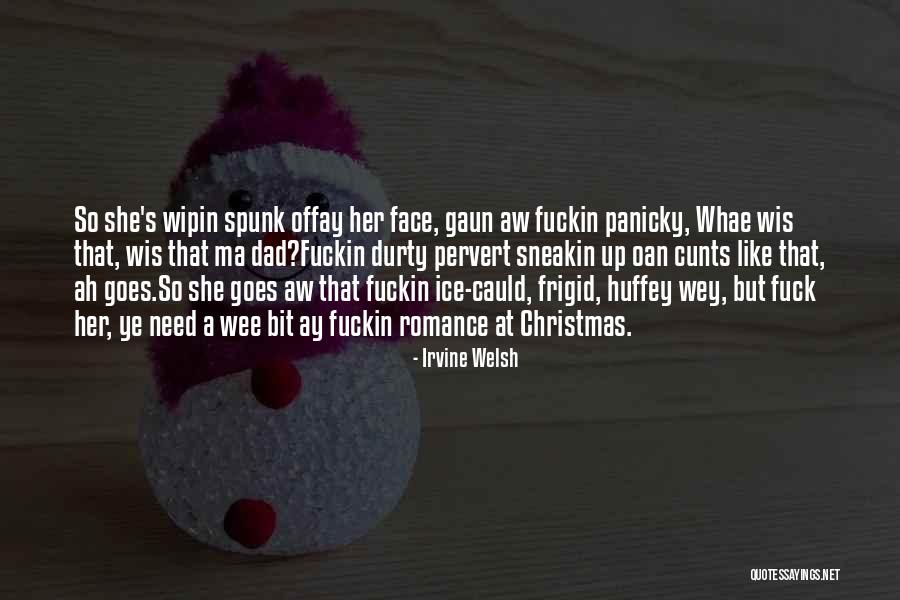 So she's wipin spunk offay her face, gaun aw fuckin panicky, Whae wis that, wis that ma dad?

Fuckin durty pervert sneakin up oan cunts like that, ah goes.

So she goes aw that fuckin ice-cauld, frigid, huffey wey, but fuck her, ye need a wee bit ay fuckin romance at Christmas. — Irvine Welsh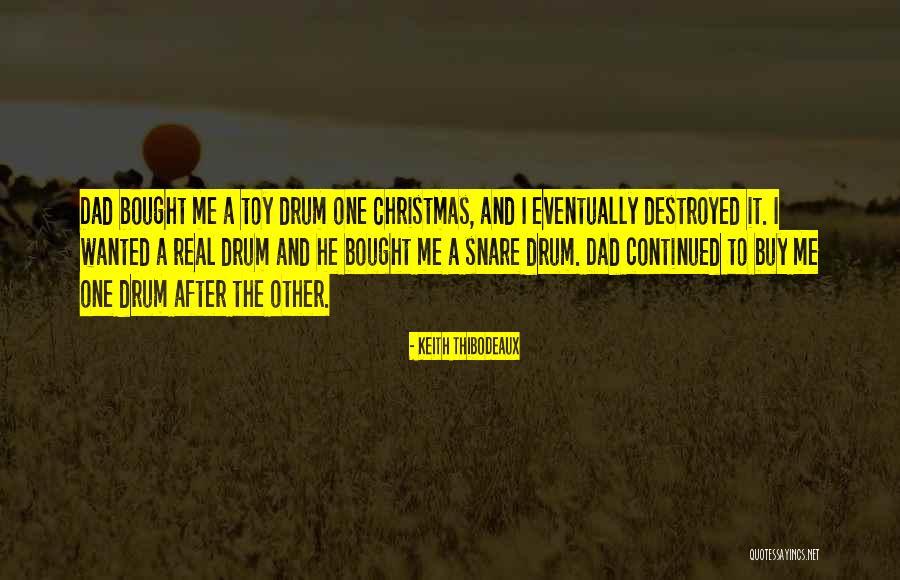 Dad bought me a toy drum one Christmas, and I eventually destroyed it. I wanted a real drum and he bought me a snare drum. Dad continued to buy me one drum after the other. — Keith Thibodeaux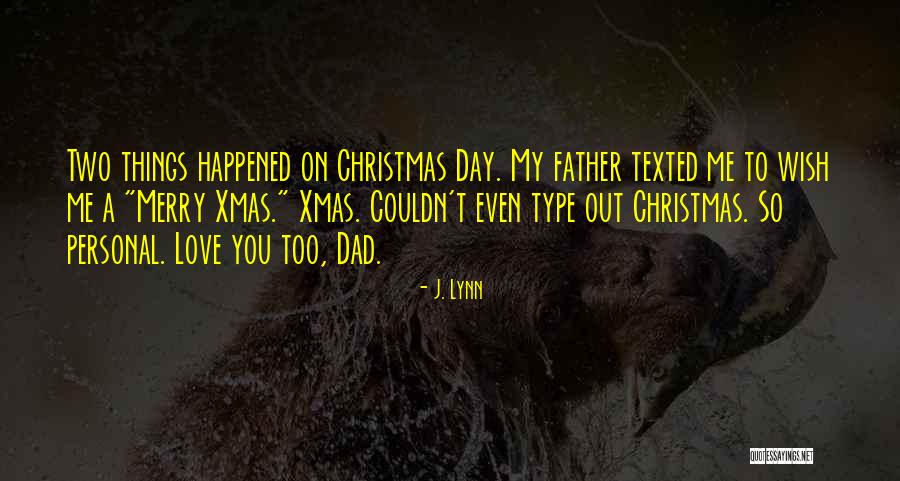 Two things happened on Christmas Day. My father texted me to wish me a "Merry Xmas." Xmas. Couldn't even type out Christmas. So personal. Love you too, Dad. — J. Lynn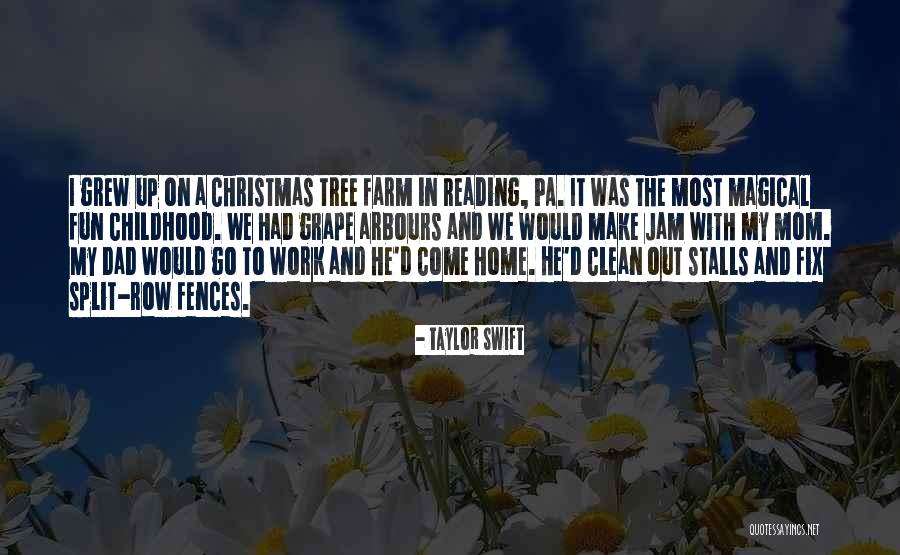 I grew up on a Christmas tree farm in Reading, PA. It was the most magical fun childhood. We had grape arbours and we would make jam with my mom. My dad would go to work and he'd come home. He'd clean out stalls and fix split-row fences. — Taylor Swift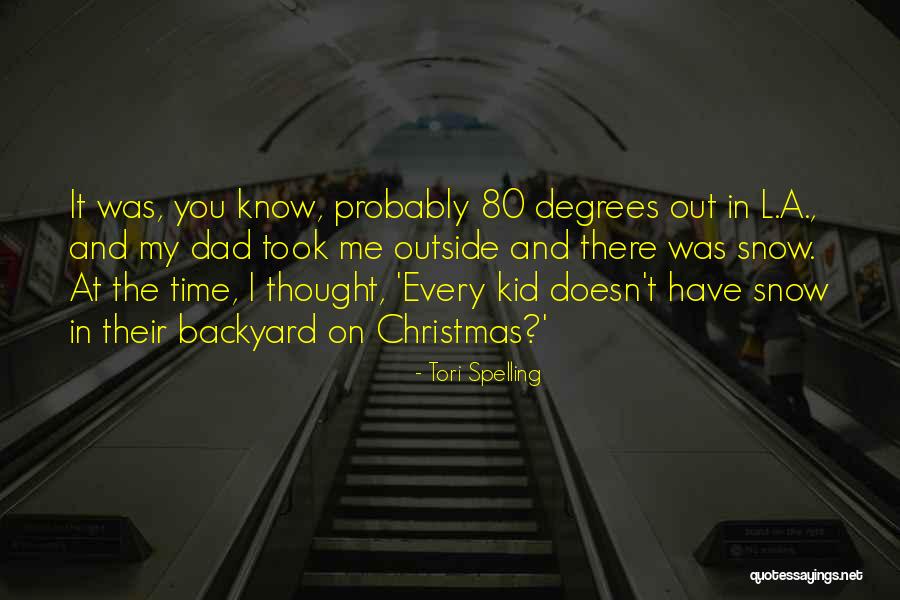 It was, you know, probably 80 degrees out in L.A., and my dad took me outside and there was snow. At the time, I thought, 'Every kid doesn't have snow in their backyard on Christmas?' — Tori Spelling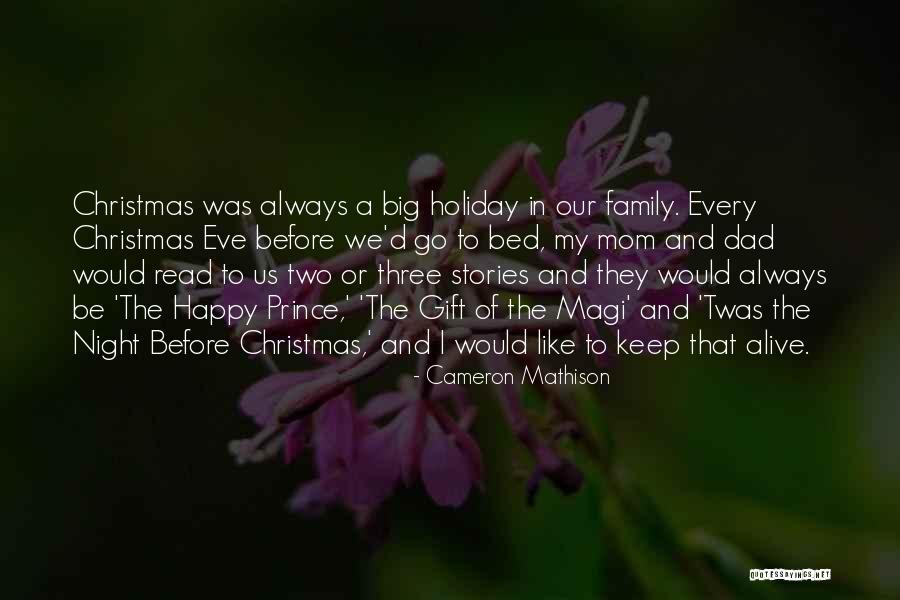 Christmas was always a big holiday in our family. Every Christmas Eve before we'd go to bed, my mom and dad would read to us two or three stories and they would always be 'The Happy Prince,' 'The Gift of the Magi' and 'Twas the Night Before Christmas,' and I would like to keep that alive. — Cameron Mathison
From someone whose dad buys him a spade for Christmas, I thought you'd be grateful! — Karl Pilkington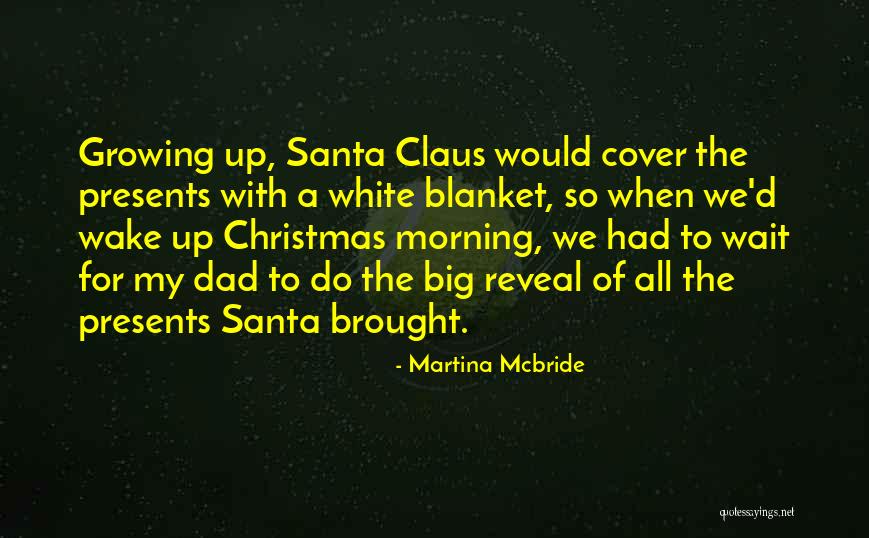 Growing up, Santa Claus would cover the presents with a white blanket, so when we'd wake up Christmas morning, we had to wait for my dad to do the big reveal of all the presents Santa brought. — Martina Mcbride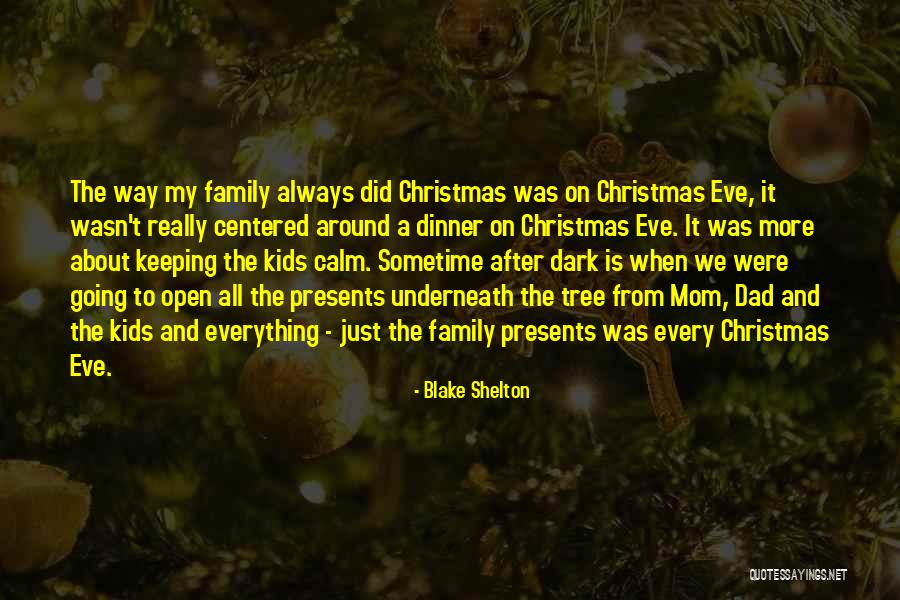 The way my family always did Christmas was on Christmas Eve, it wasn't really centered around a dinner on Christmas Eve. It was more about keeping the kids calm. Sometime after dark is when we were going to open all the presents underneath the tree from Mom, Dad and the kids and everything - just the family presents was every Christmas Eve. — Blake Shelton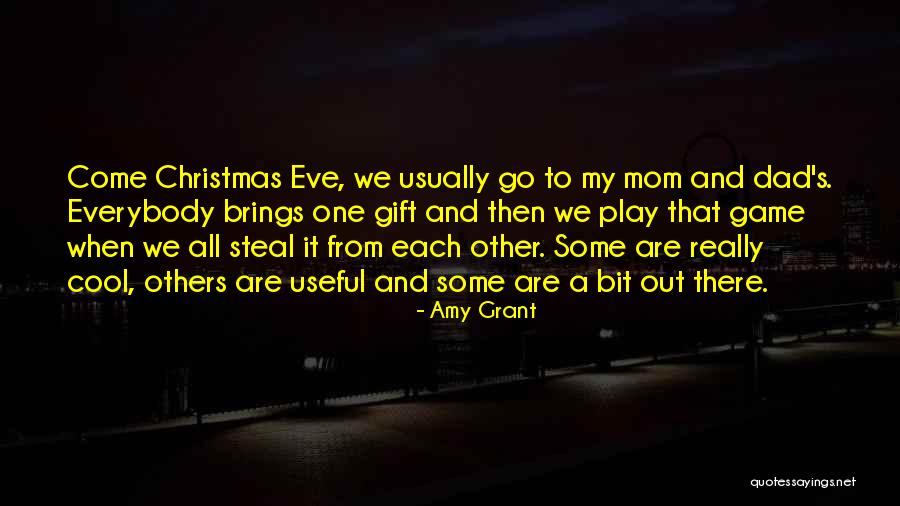 Come Christmas Eve, we usually go to my mom and dad's. Everybody brings one gift and then we play that game when we all steal it from each other. Some are really cool, others are useful and some are a bit out there. — Amy Grant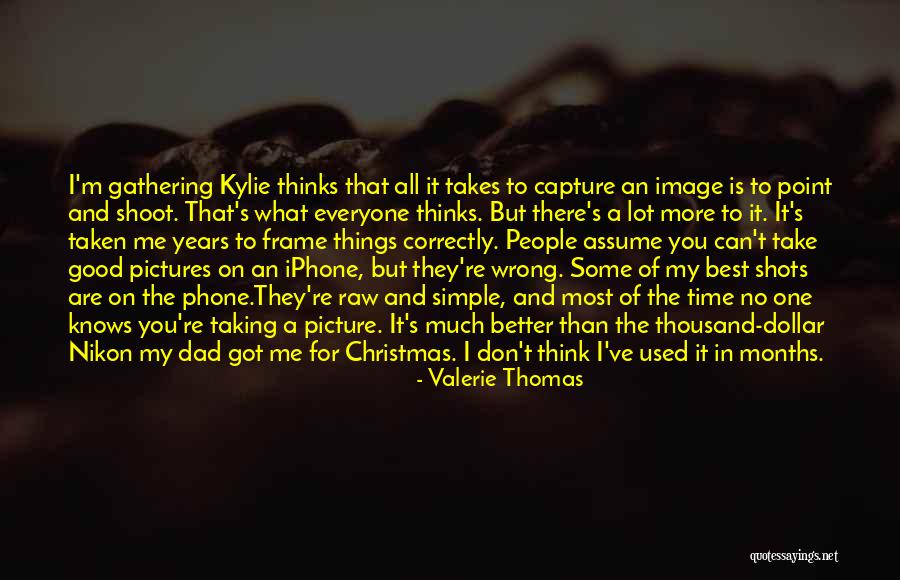 I'm gathering Kylie thinks that all it takes to capture an image is to point and shoot. That's what everyone thinks. But there's a lot more to it. It's taken me years to frame things correctly. People assume you can't take good pictures on an iPhone, but they're wrong. Some of my best shots are on the phone.They're raw and simple, and most of the time no one knows you're taking a picture. It's much better than the thousand-dollar Nikon my dad got me for Christmas. I don't think I've used it in months. — Valerie Thomas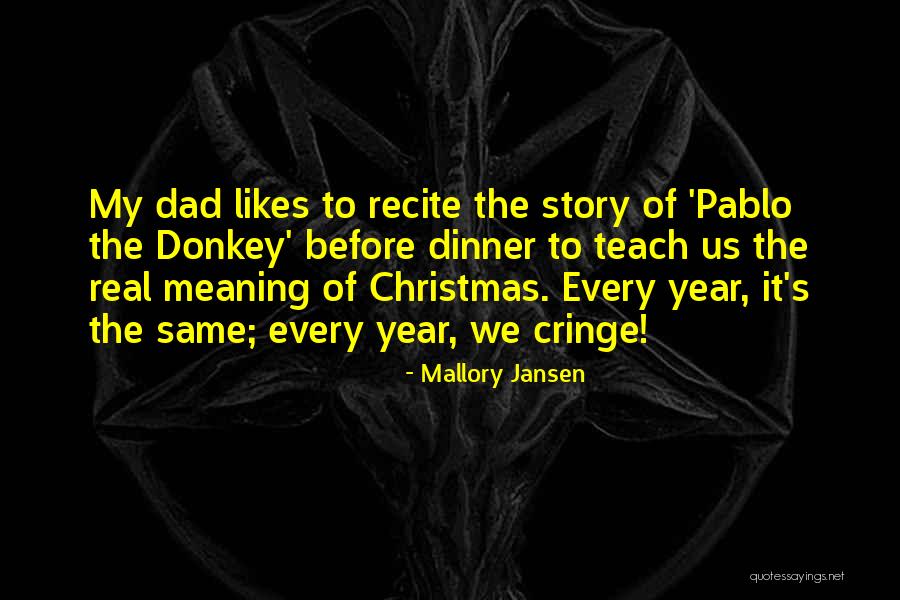 My dad likes to recite the story of 'Pablo the Donkey' before dinner to teach us the real meaning of Christmas. Every year, it's the same; every year, we cringe! — Mallory Jansen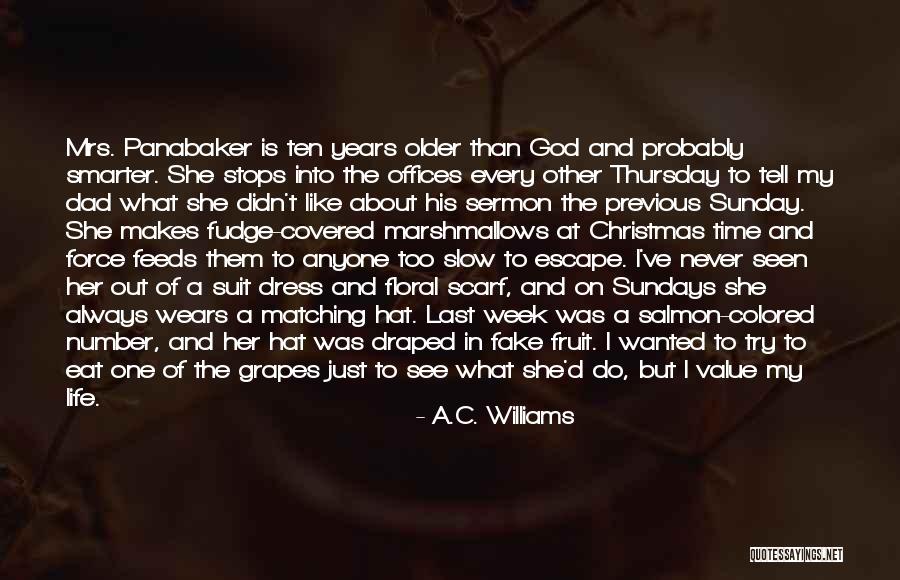 Mrs. Panabaker is ten years older than God and probably smarter. She stops into the offices every other Thursday to tell my dad what she didn't like about his sermon the previous Sunday. She makes fudge-covered marshmallows at Christmas time and force feeds them to anyone too slow to escape. I've never seen her out of a suit dress and floral scarf, and on Sundays she always wears a matching hat. Last week was a salmon-colored number, and her hat was draped in fake fruit. I wanted to try to eat one of the grapes just to see what she'd do, but I value my life. — A.C. Williams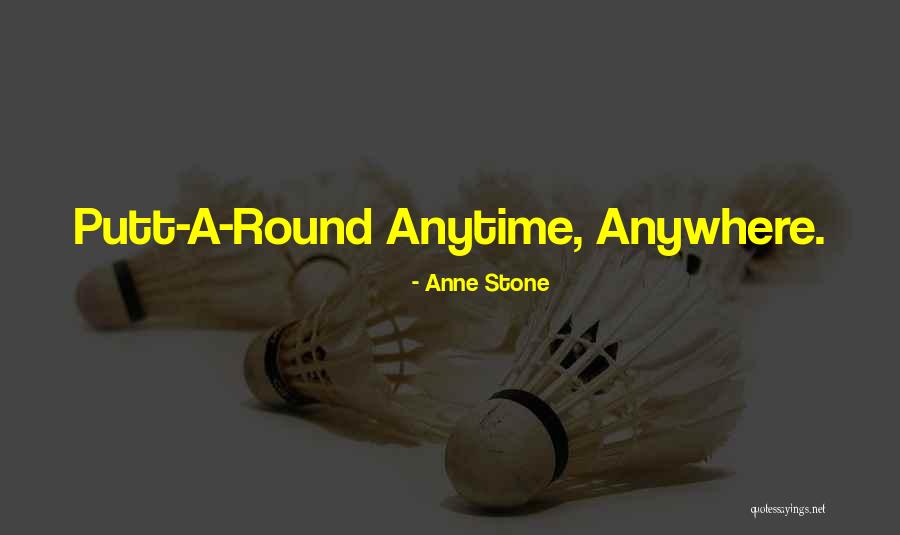 Putt-A-Round Anytime, Anywhere. — Anne Stone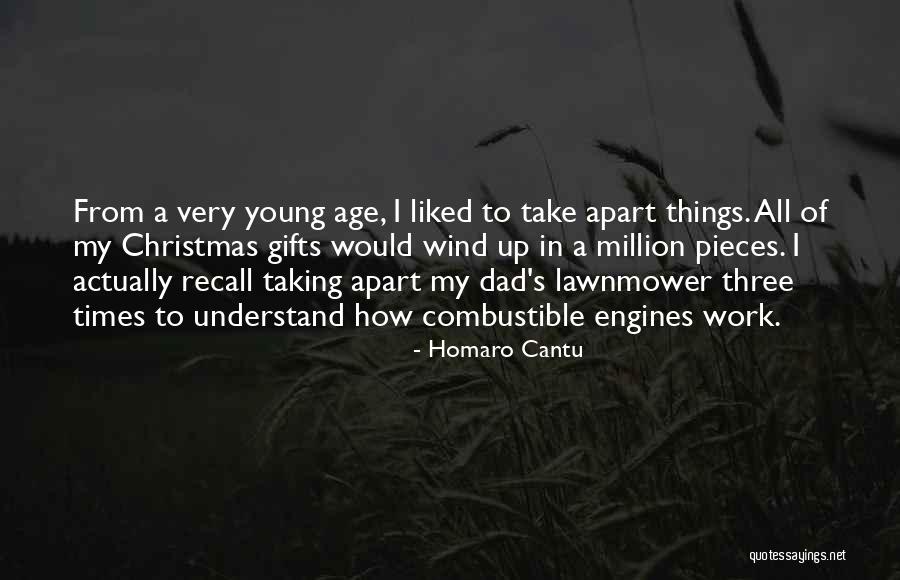 From a very young age, I liked to take apart things. All of my Christmas gifts would wind up in a million pieces. I actually recall taking apart my dad's lawnmower three times to understand how combustible engines work. — Homaro Cantu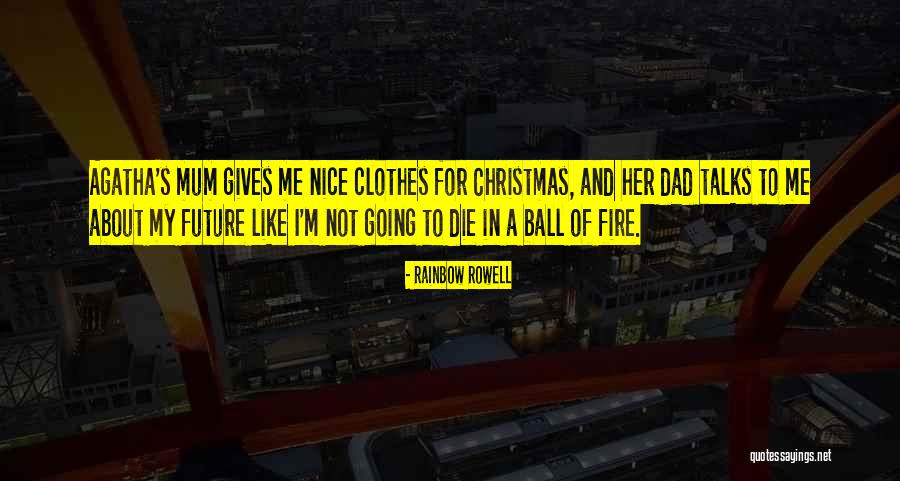 Agatha's mum gives me nice clothes for Christmas, and her dad talks to me about my future like I'm not going to die in a ball of fire. — Rainbow Rowell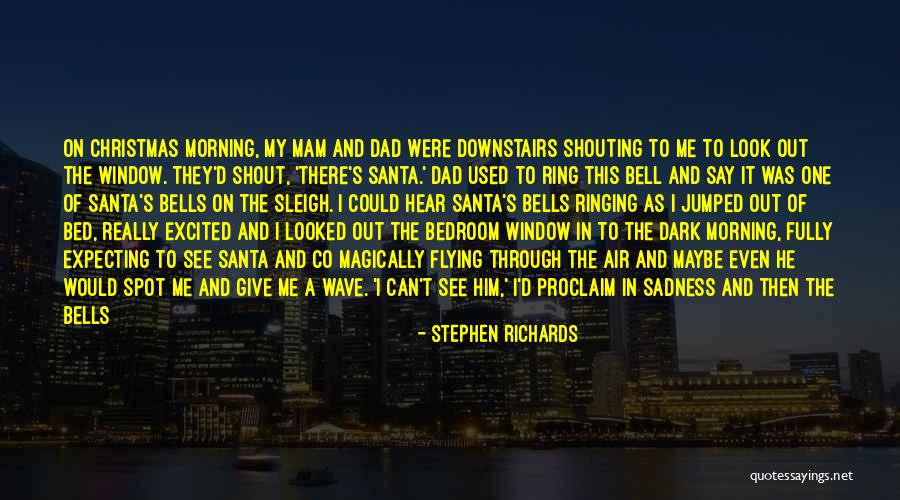 On Christmas morning, my Mam and Dad were downstairs shouting to me to look out the window.
They'd shout, 'There's Santa.'
Dad used to ring this bell and say it was one of Santa's bells on the sleigh. I could hear Santa's bells ringing as I jumped out of bed, really excited and I looked out the bedroom window in to the dark morning, fully expecting to see Santa and co magically flying through the air and maybe even he would spot me and give me a wave.
'I can't see him,' I'd proclaim in sadness and then the bells would stop and I knew he'd have gone to someone else's house, but I also knew that he hadn't forgotten me.
I'd run downstairs and in to the room whilst still in my pyjamas where the prezzies were. The excitement was unbelievable and my parents used to buzz as they watched my face beaming up at them in joy. — Stephen Richards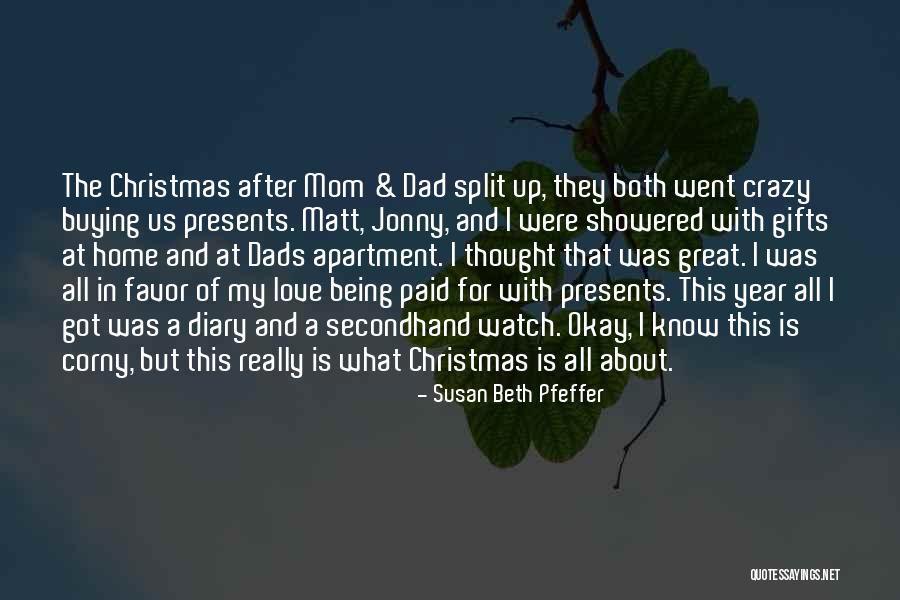 The Christmas after Mom & Dad split up, they both went crazy buying us presents. Matt, Jonny, and I were showered with gifts at home and at Dads apartment. I thought that was great. I was all in favor of my love being paid for with presents.
This year all I got was a diary and a secondhand watch.
Okay, I know this is corny, but this really is what Christmas is all about. — Susan Beth Pfeffer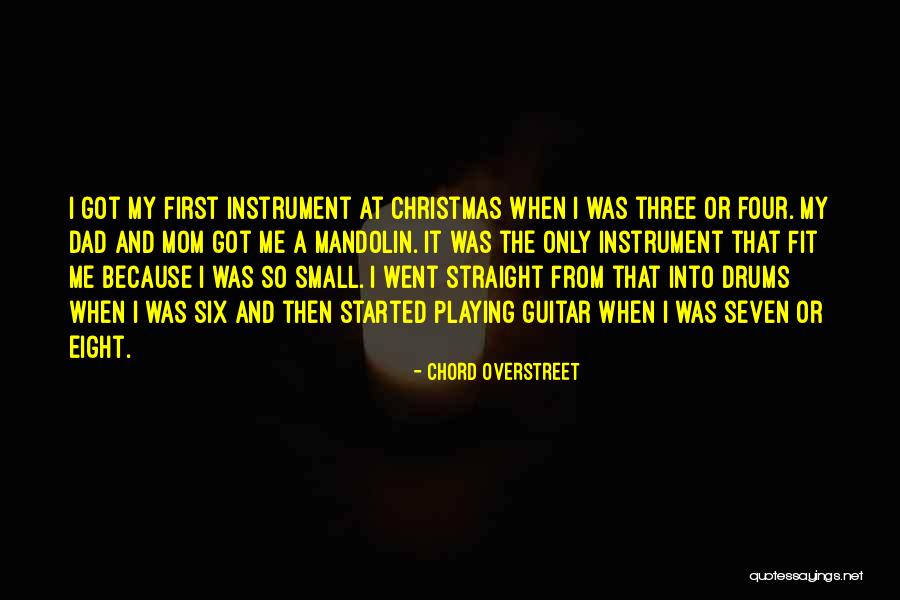 I got my first instrument at Christmas when I was three or four. My dad and mom got me a mandolin. It was the only instrument that fit me because I was so small. I went straight from that into drums when I was six and then started playing guitar when I was seven or eight. — Chord Overstreet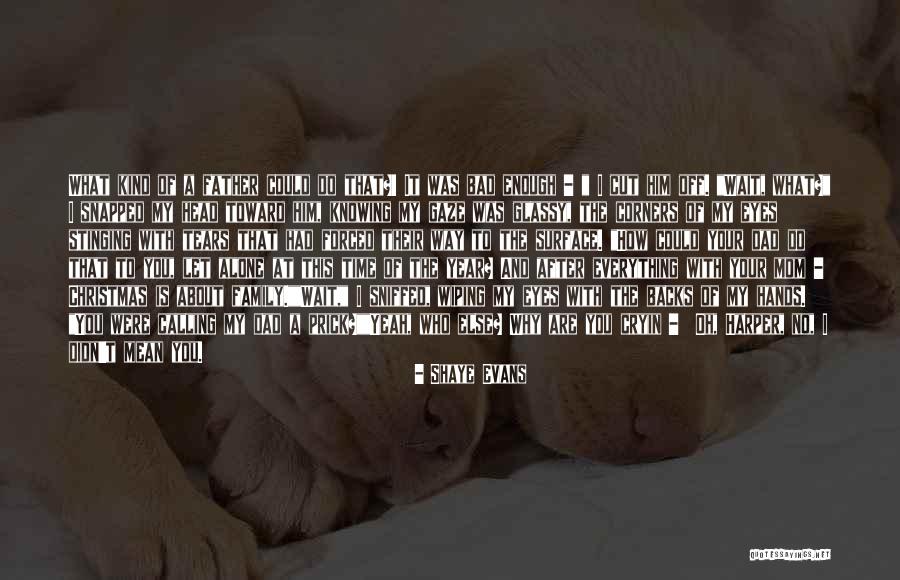 What kind of a father could do that?! It was bad enough - "
I cut him off. "Wait, what?" I snapped my head toward him, knowing my gaze was glassy, the corners of my eyes stinging with tears that had forced their way to the surface.
"How could your dad do that to you, let alone at this time of the year? And after everything with your mom - Christmas is about family."
"Wait," I sniffed, wiping my eyes with the backs of my hands. "You were calling my dad a prick?"
"Yeah, who else? Why are you cryin - Oh, Harper, no, I didn't mean you. — Shaye Evans