Country Music Artist Quotes & Sayings
Enjoy reading and share 18 famous quotes about Country Music Artist with everyone.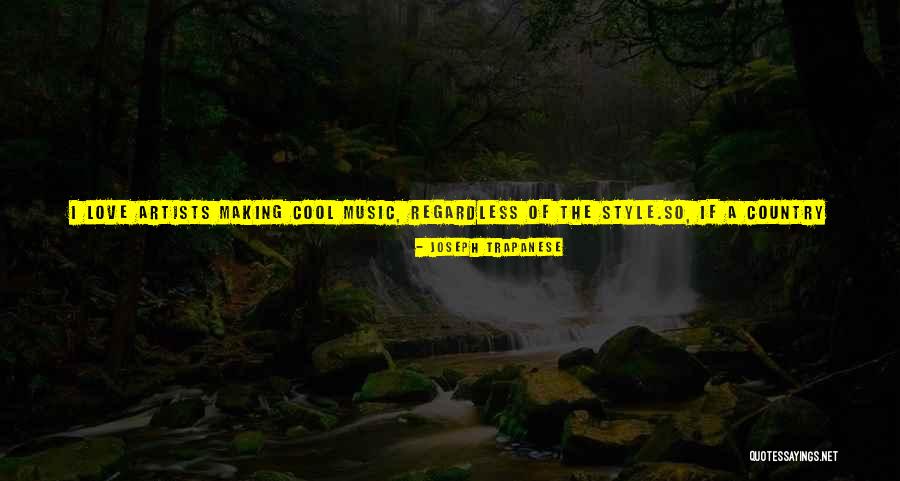 I love artists making cool music, regardless of the style.So, if a country artist making really cool music came along and asked me to work with them, I just might say yes, even though I'm not super-knowledgeable about country, like I am about hip-hop. I might do that because the idea is so interesting. — Joseph Trapanese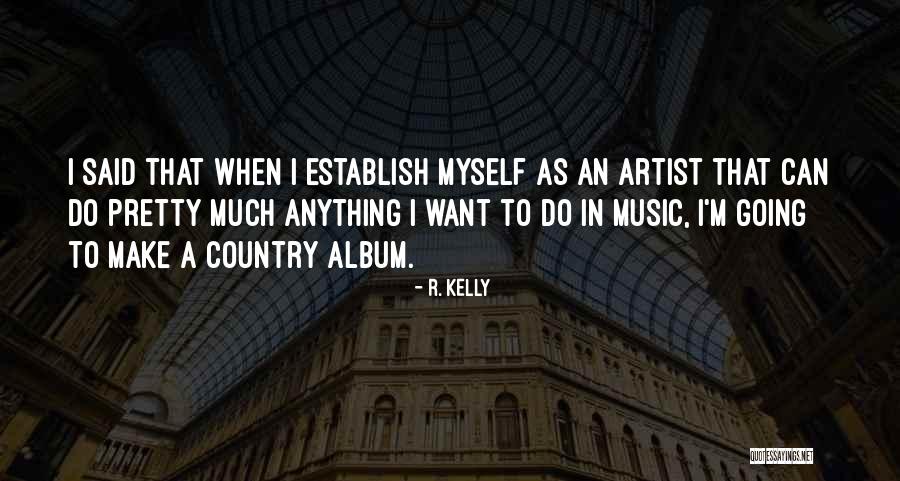 I said that when I establish myself as an artist that can do pretty much anything I want to do in music, I'm going to make a country album. — R. Kelly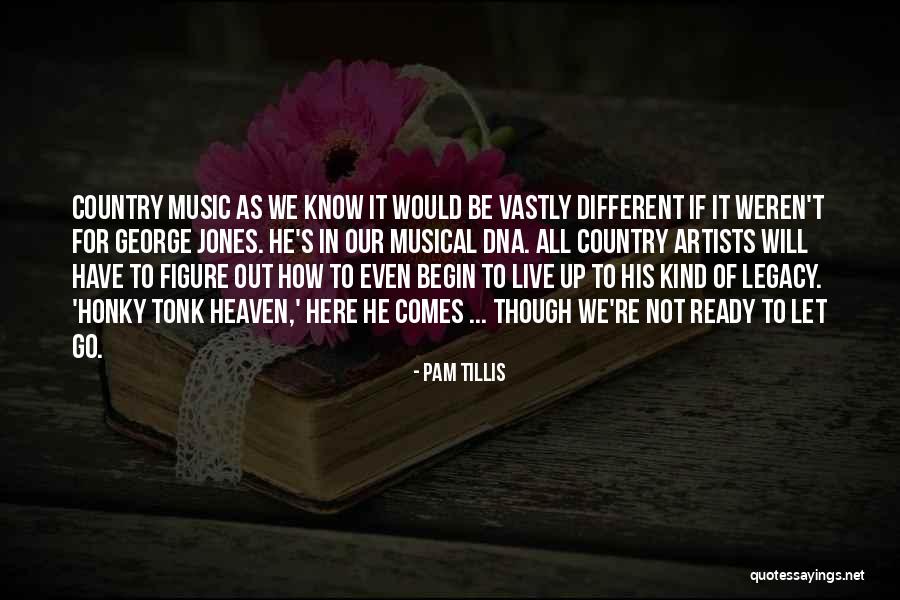 Country music as we know it would be vastly different if it weren't for George Jones. He's in our musical DNA. All country artists will have to figure out how to even begin to live up to his kind of legacy. 'Honky Tonk Heaven,' here he comes ... though we're not ready to let go. — Pam Tillis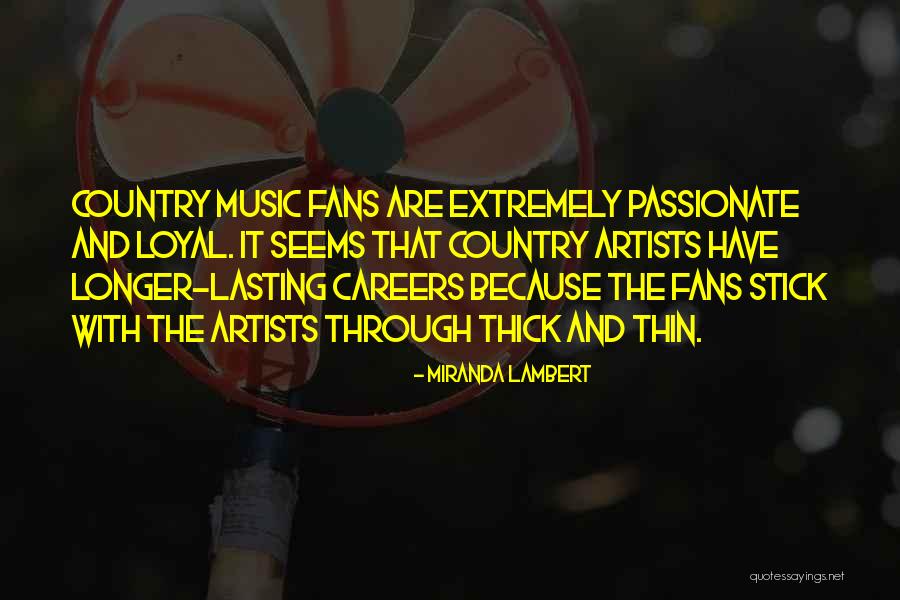 Country music fans are extremely passionate and loyal. It seems that country artists have longer-lasting careers because the fans stick with the artists through thick and thin. — Miranda Lambert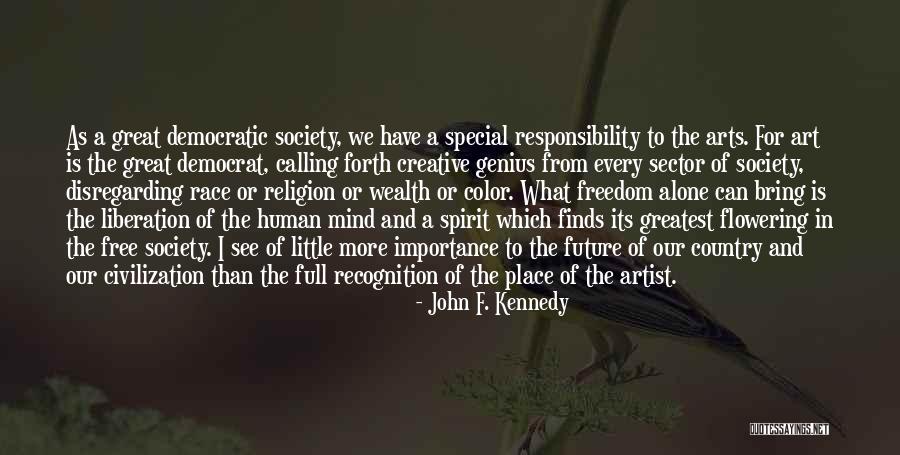 As a great democratic society, we have a special responsibility to the arts. For art is the great democrat, calling forth creative genius from every sector of society, disregarding race or religion or wealth or color. What freedom alone can bring is the liberation of the human mind and a spirit which finds its greatest flowering in the free society. I see of little more importance to the future of our country and our civilization than the full recognition of the place of the artist. — John F. Kennedy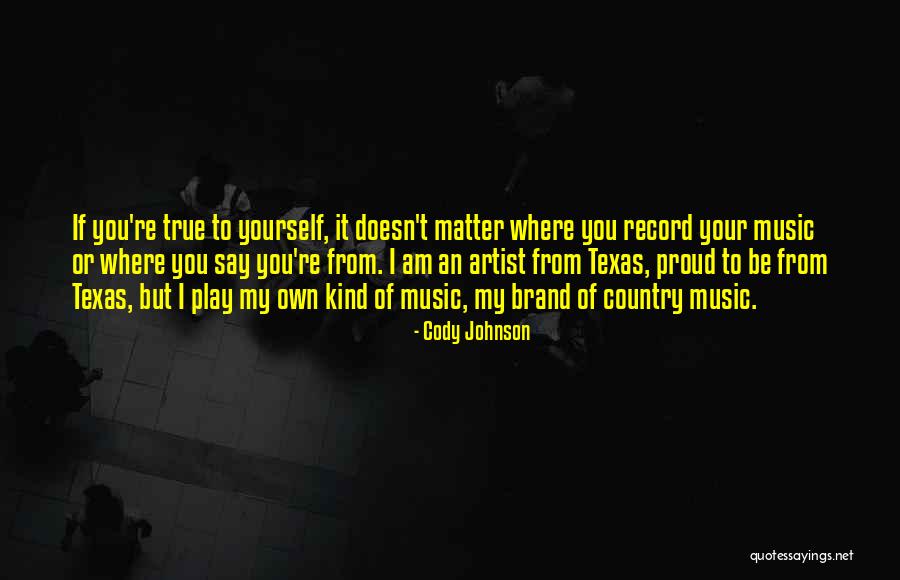 If you're true to yourself, it doesn't matter where you record your music or where you say you're from. I am an artist from Texas, proud to be from Texas, but I play my own kind of music, my brand of country music. — Cody Johnson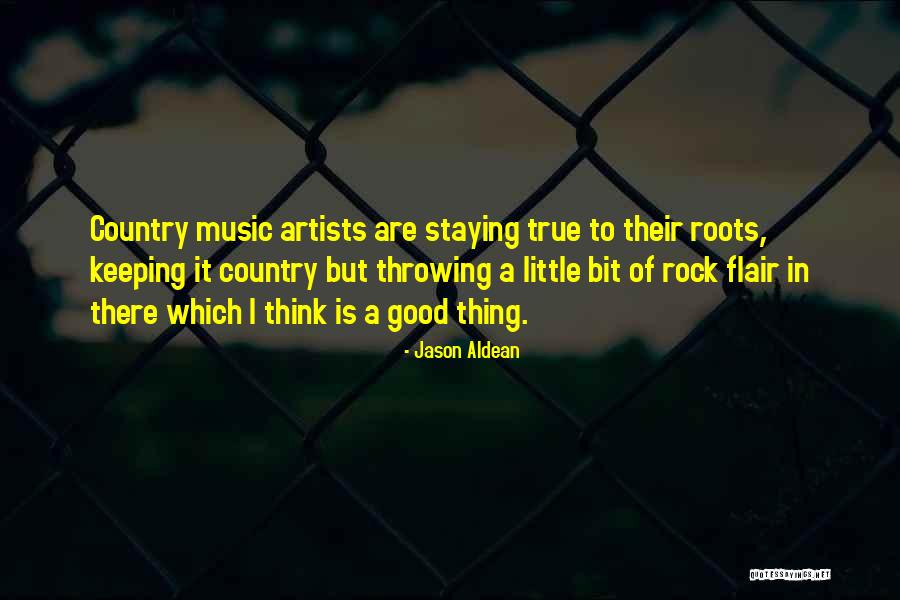 Country music artists are staying true to their roots, keeping it country but throwing a little bit of rock flair in there which I think is a good thing. — Jason Aldean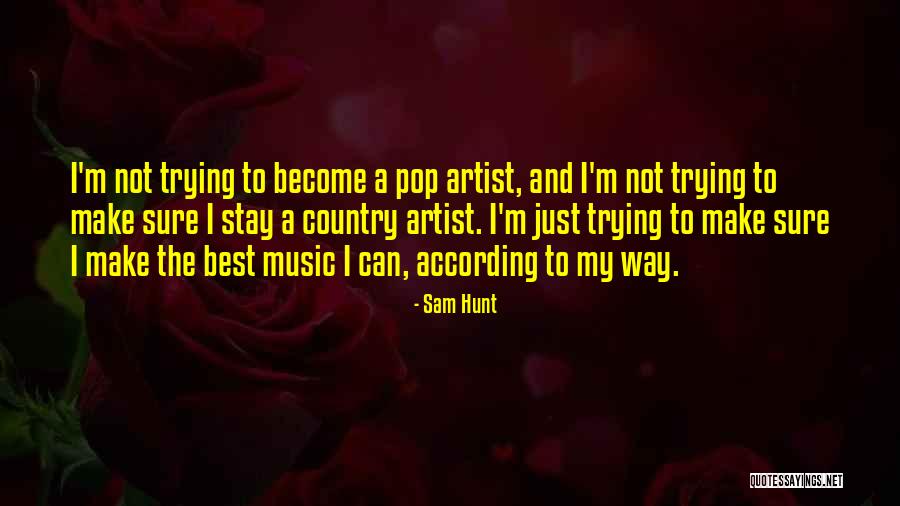 I'm not trying to become a pop artist, and I'm not trying to make sure I stay a country artist. I'm just trying to make sure I make the best music I can, according to my way. — Sam Hunt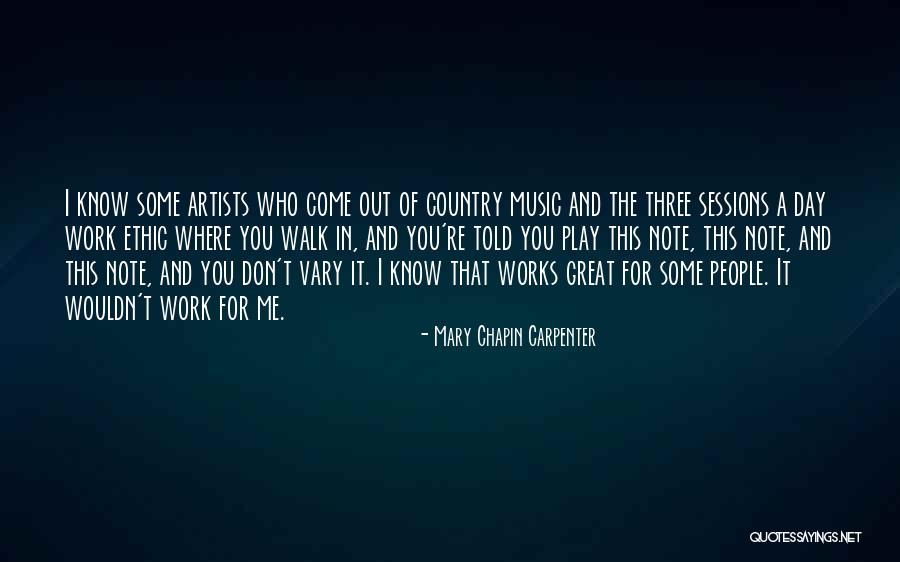 I know some artists who come out of country music and the three sessions a day work ethic where you walk in, and you're told you play this note, this note, and this note, and you don't vary it. I know that works great for some people. It wouldn't work for me. — Mary Chapin Carpenter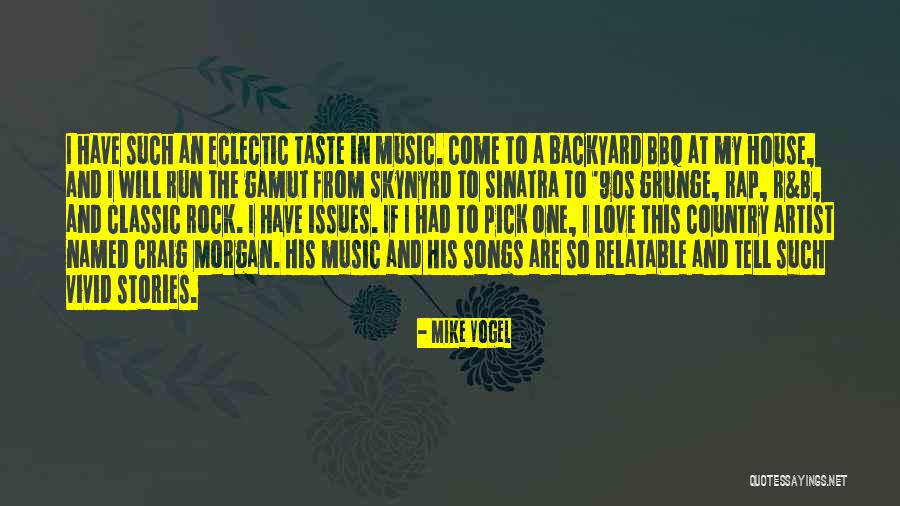 I have such an eclectic taste in music. Come to a backyard BBQ at my house, and I will run the gamut from Skynyrd to Sinatra to '90s grunge, rap, R&B, and classic rock. I have issues. If I had to pick one, I love this country artist named Craig Morgan. His music and his songs are so relatable and tell such vivid stories. — Mike Vogel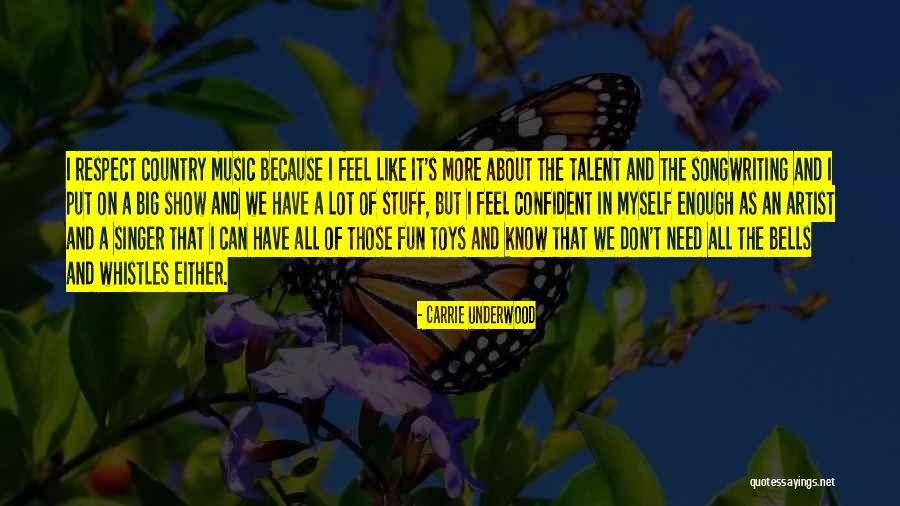 I respect country music because I feel like it's more about the talent and the songwriting and I put on a big show and we have a lot of stuff, but I feel confident in myself enough as an artist and a singer that I can have all of those fun toys and know that we don't need all the bells and whistles either. — Carrie Underwood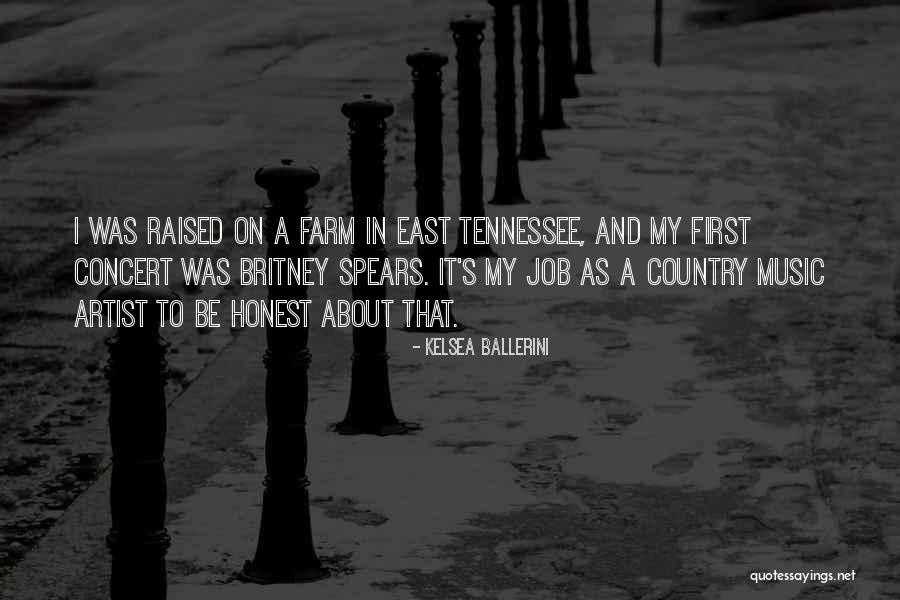 I was raised on a farm in East Tennessee, and my first concert was Britney Spears. It's my job as a country music artist to be honest about that. — Kelsea Ballerini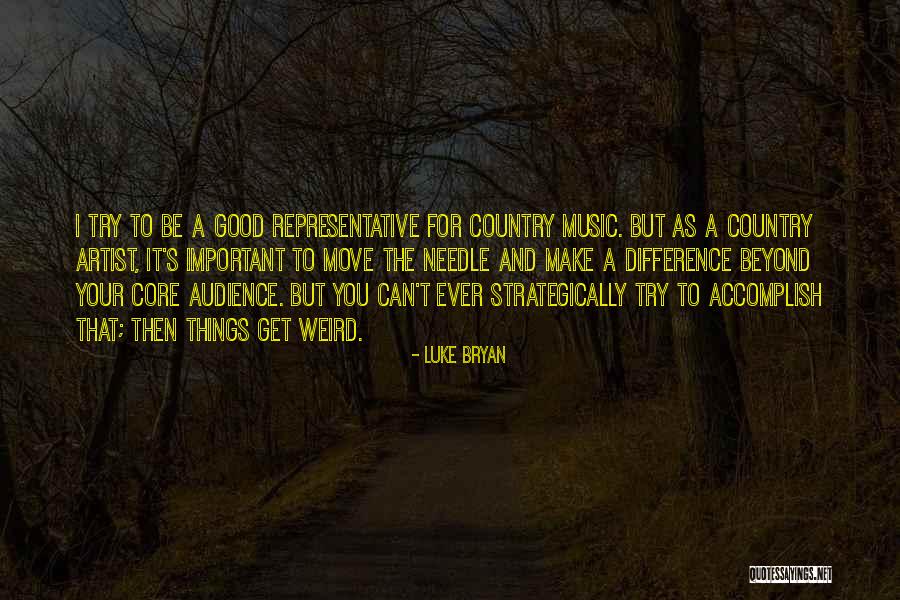 I try to be a good representative for country music. But as a country artist, it's important to move the needle and make a difference beyond your core audience. But you can't ever strategically try to accomplish that; then things get weird. — Luke Bryan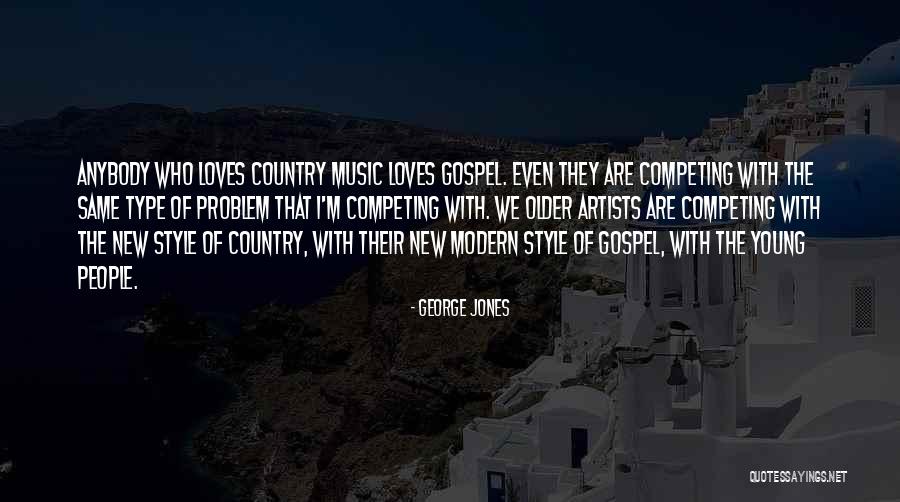 Anybody who loves country music loves gospel. Even they are competing with the same type of problem that I'm competing with. We older artists are competing with the new style of country, with their new modern style of gospel, with the young people. — George Jones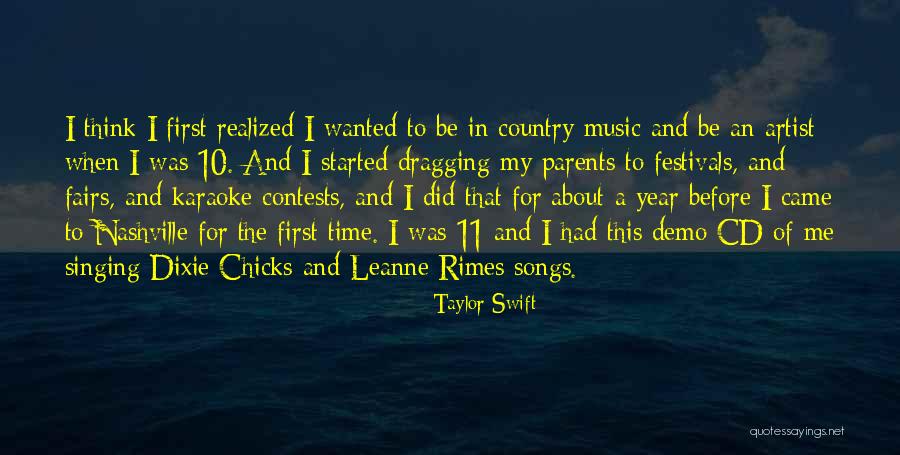 I think I first realized I wanted to be in country music and be an artist when I was 10. And I started dragging my parents to festivals, and fairs, and karaoke contests, and I did that for about a year before I came to Nashville for the first time. I was 11 and I had this demo CD of me singing Dixie Chicks and Leanne Rimes songs. — Taylor Swift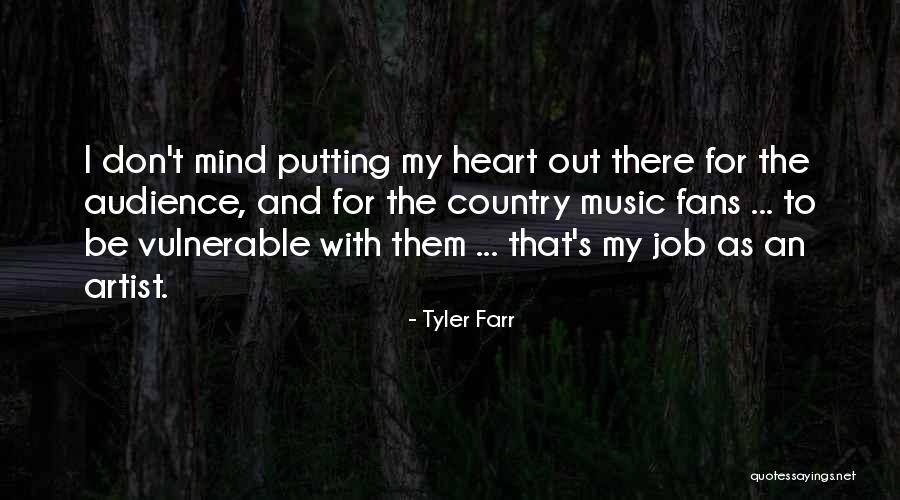 I don't mind putting my heart out there for the audience, and for the country music fans ... to be vulnerable with them ... that's my job as an artist. — Tyler Farr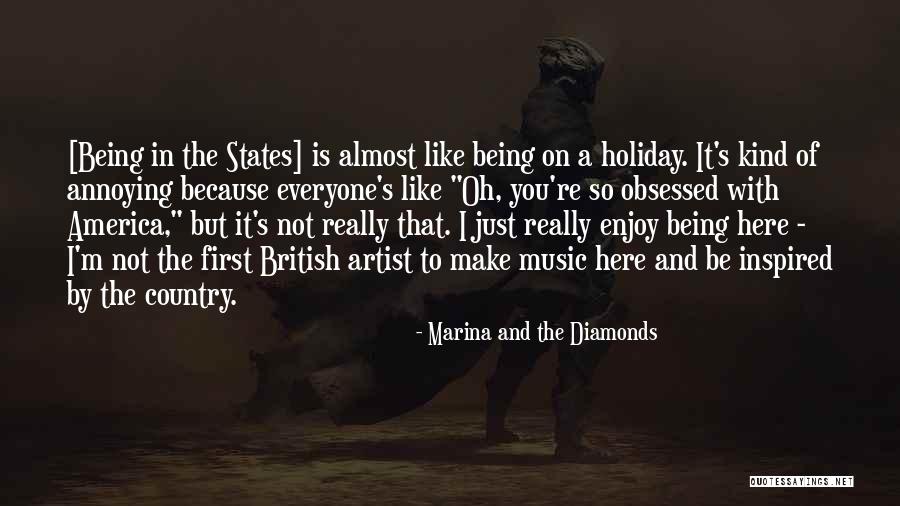 [Being in the States] is almost like being on a holiday. It's kind of annoying because everyone's like "Oh, you're so obsessed with America," but it's not really that. I just really enjoy being here - I'm not the first British artist to make music here and be inspired by the country. — Marina And The Diamonds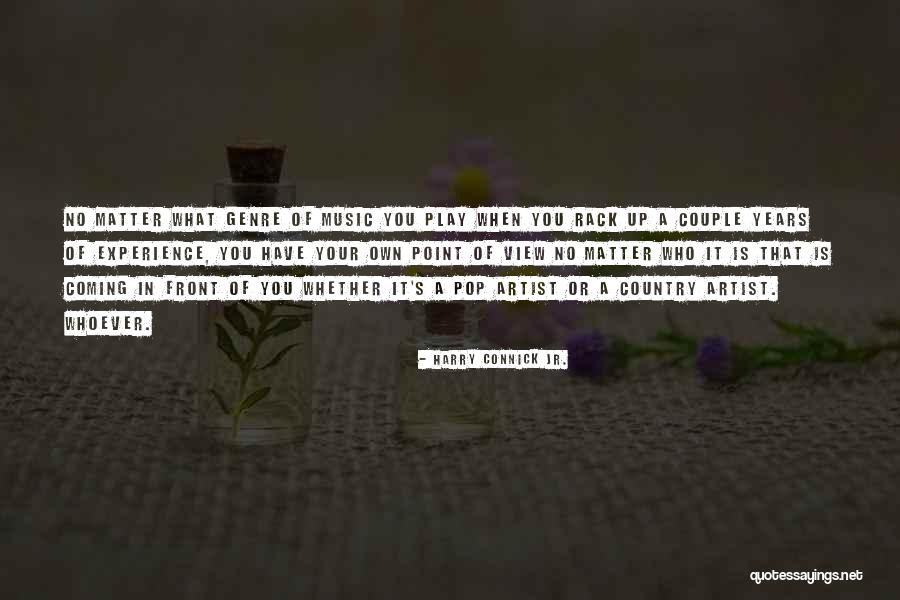 No matter what genre of music you play when you rack up a couple years of experience, you have your own point of view no matter who it is that is coming in front of you whether it's a pop artist or a country artist. Whoever. — Harry Connick Jr.