Congressional Committee Quotes & Sayings
Enjoy reading and share 17 famous quotes about Congressional Committee with everyone.
Top Congressional Committee Quotes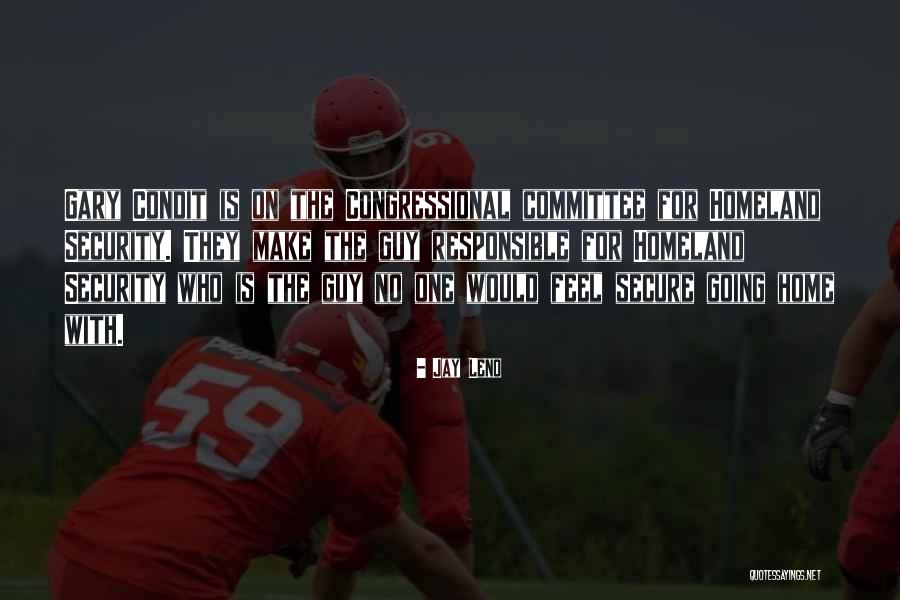 Gary Condit is on the Congressional committee for Homeland Security. They make the guy responsible for Homeland Security who is the guy no one would feel secure going home with. — Jay Leno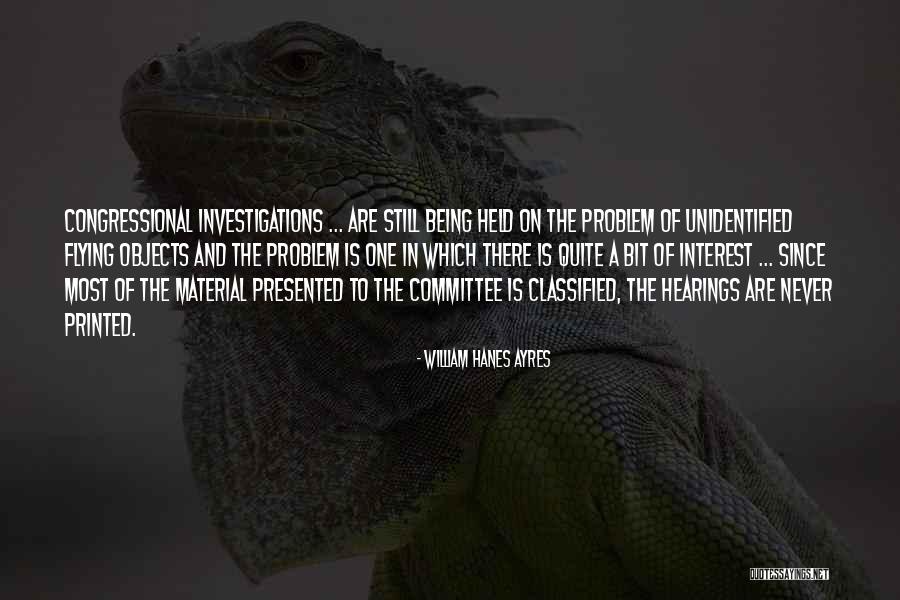 Congressional investigations ... are still being held on the problem of unidentified flying objects and the problem is one in which there is quite a bit of interest ... Since most of the material presented to the committee is classified, the hearings are never printed. — William Hanes Ayres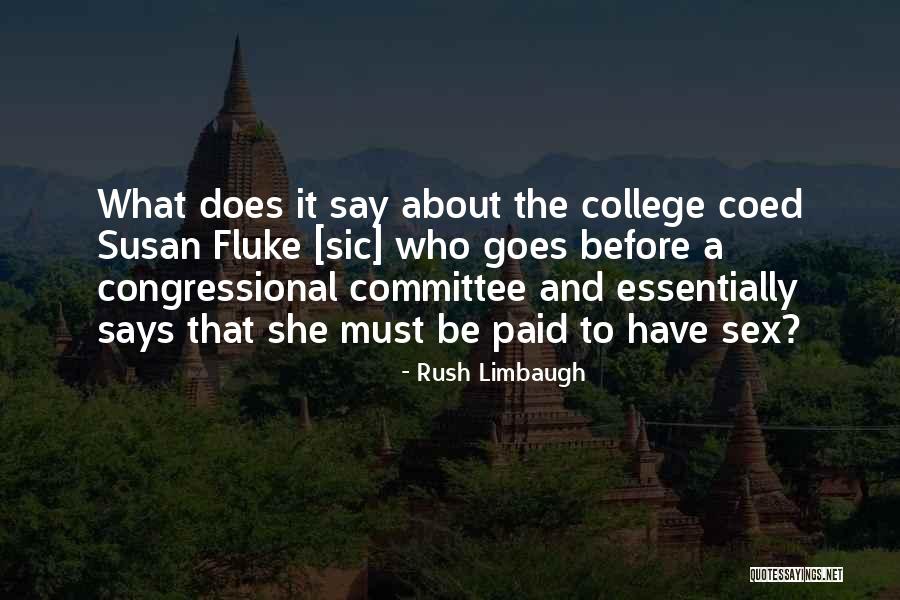 What does it say about the college coed Susan Fluke [sic] who goes before a congressional committee and essentially says that she must be paid to have sex? — Rush Limbaugh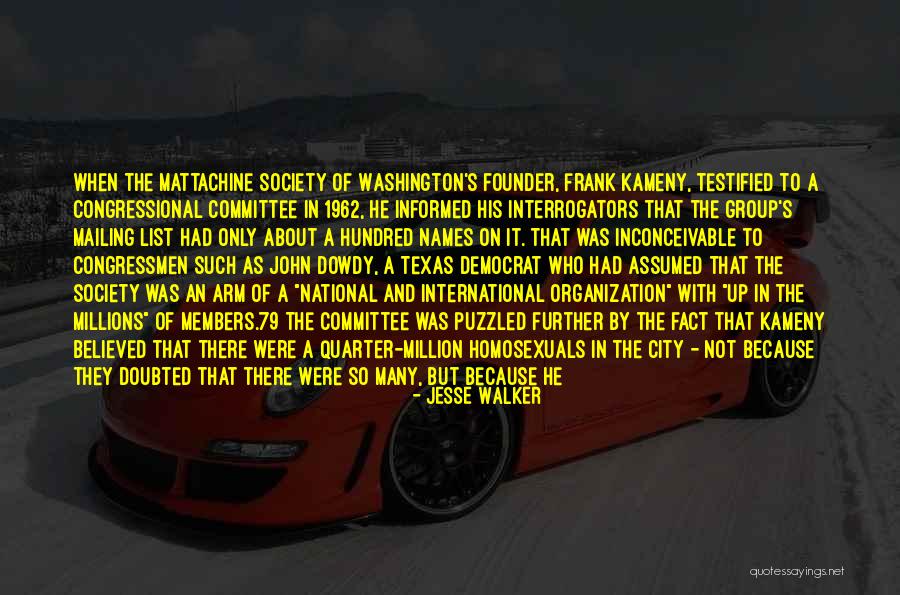 When the Mattachine Society of Washington's founder, Frank Kameny, testified to a congressional committee in 1962, he informed his interrogators that the group's mailing list had only about a hundred names on it. That was inconceivable to congressmen such as John Dowdy, a Texas Democrat who had assumed that the society was an arm of a "national and international organization" with "up in the millions" of members.79 The committee was puzzled further by the fact that Kameny believed that there were a quarter-million homosexuals in the city - not because they doubted that there were so many, but because he didn't have each one's contact information. The investigators assumed, Johnson wrote, "that homosexuals were inherently drawn to the same clique and would somehow all be on the same mailing list. — Jesse Walker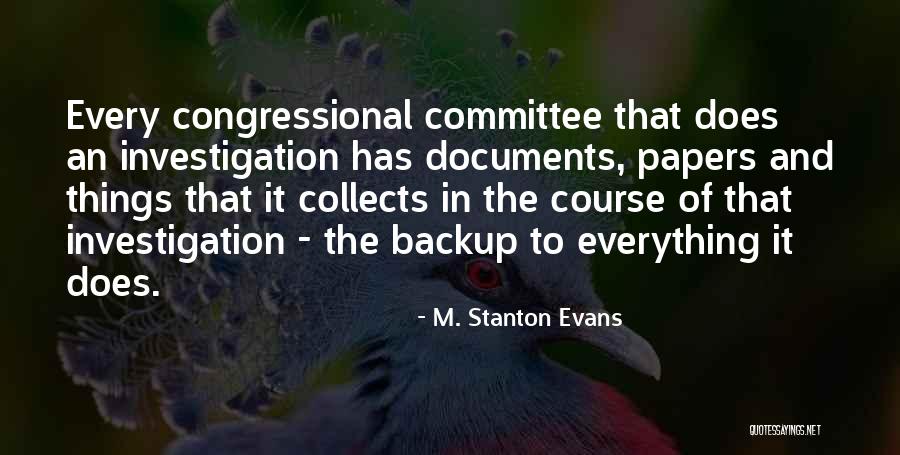 Every congressional committee that does an investigation has documents, papers and things that it collects in the course of that investigation - the backup to everything it does. — M. Stanton Evans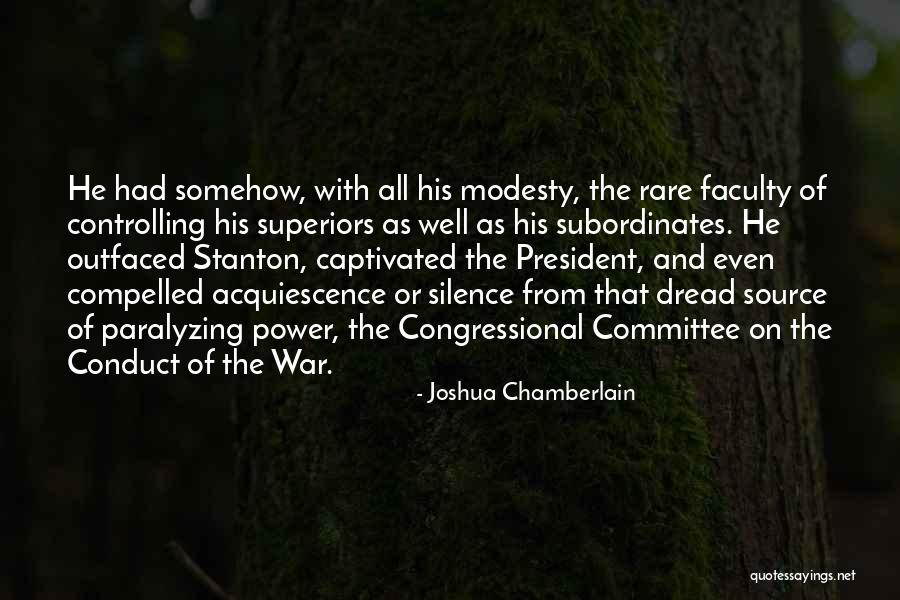 He had somehow, with all his modesty, the rare faculty of controlling his superiors as well as his subordinates. He outfaced Stanton, captivated the President, and even compelled acquiescence or silence from that dread source of paralyzing power, the Congressional Committee on the Conduct of the War. — Joshua Chamberlain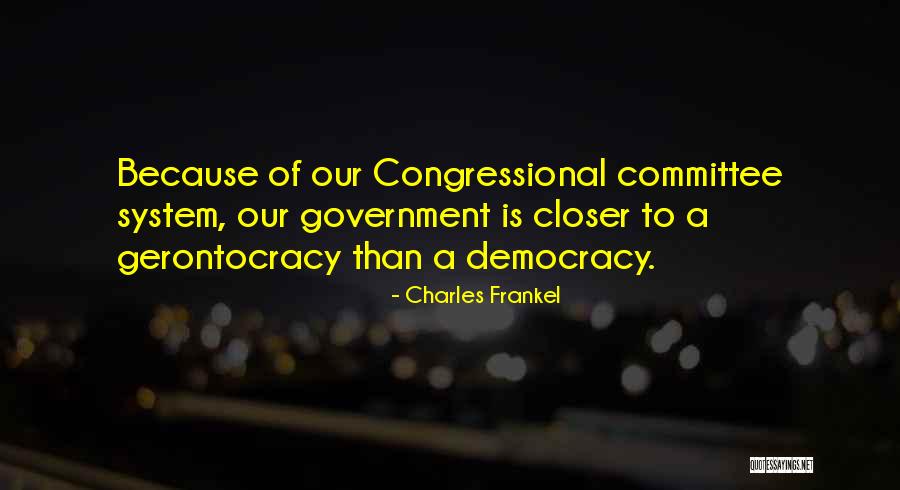 Because of our Congressional committee system, our government is closer to a gerontocracy than a democracy. — Charles Frankel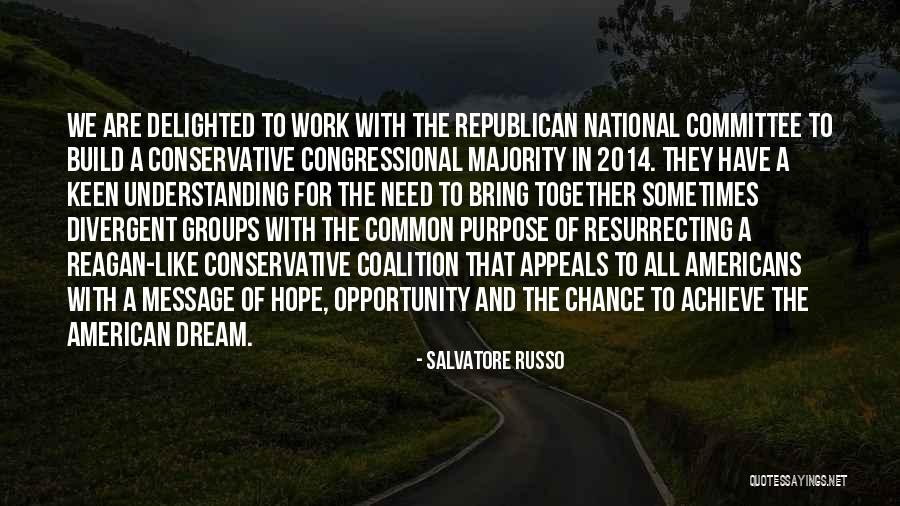 We are delighted to work with the Republican National Committee to build a conservative Congressional majority in 2014. They have a keen understanding for the need to bring together sometimes divergent groups with the common purpose of resurrecting a Reagan-like conservative coalition that appeals to all Americans with a message of hope, opportunity and the chance to achieve the American Dream. — Salvatore Russo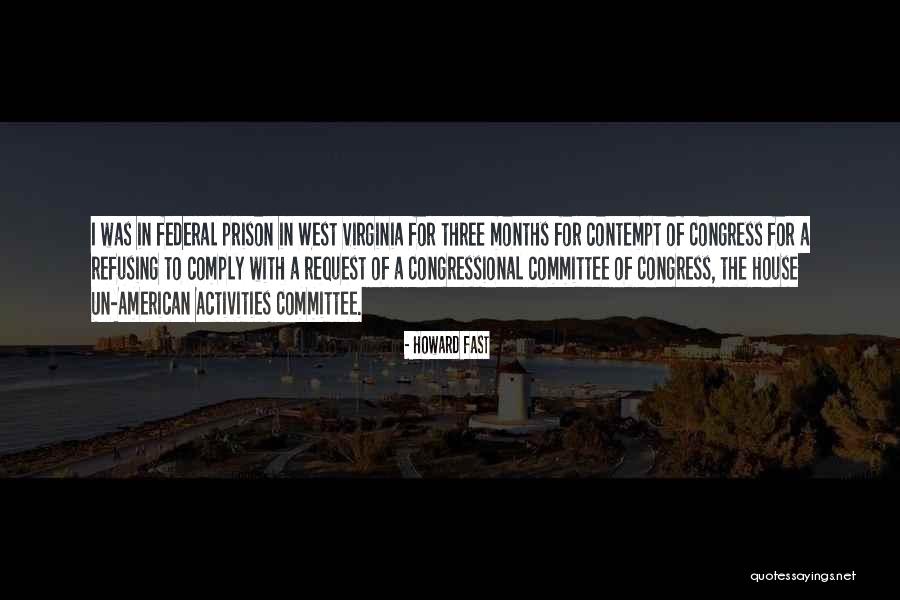 I was in federal prison in West Virginia for three months for contempt of Congress for a refusing to comply with a request of a Congressional committee of Congress, the House Un-American Activities Committee. — Howard Fast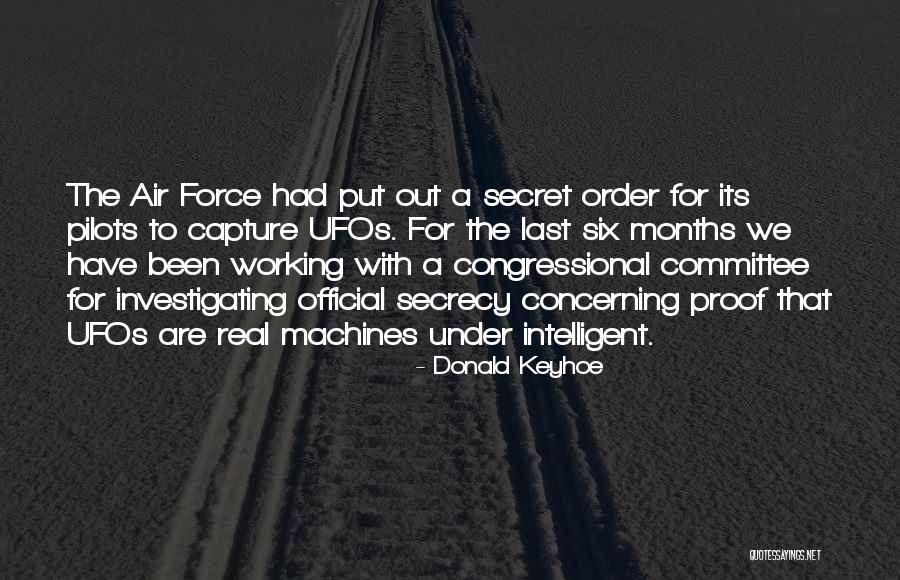 The Air Force had put out a secret order for its pilots to capture UFOs. For the last six months we have been working with a congressional committee for investigating official secrecy concerning proof that UFOs are real machines under intelligent. — Donald Keyhoe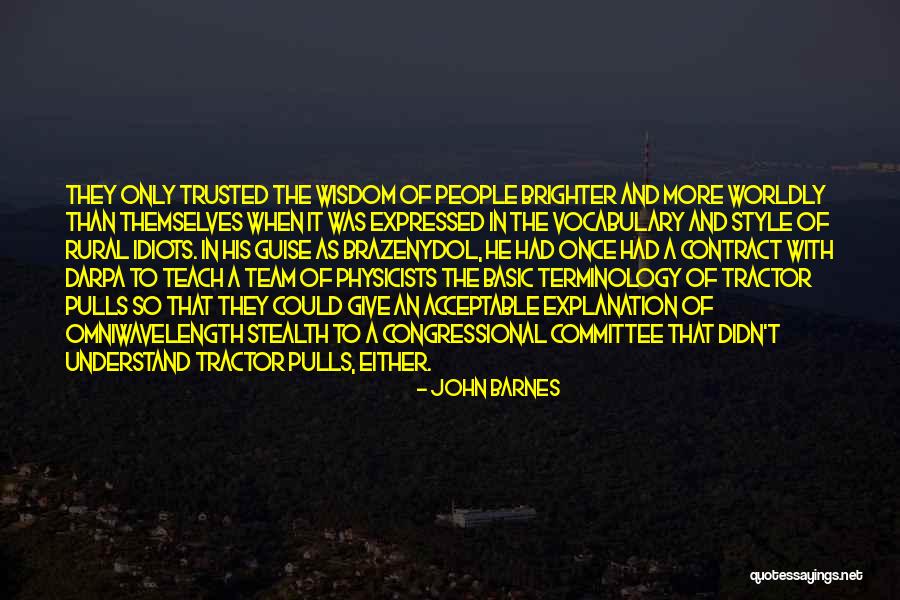 They only trusted the wisdom of people brighter and more worldly than themselves when it was expressed in the vocabulary and style of rural idiots. In his guise as Brazenydol, he had once had a contract with DARPA to teach a team of physicists the basic terminology of tractor pulls so that they could give an acceptable explanation of omniwavelength stealth to a Congressional committee that didn't understand tractor pulls, either. — John Barnes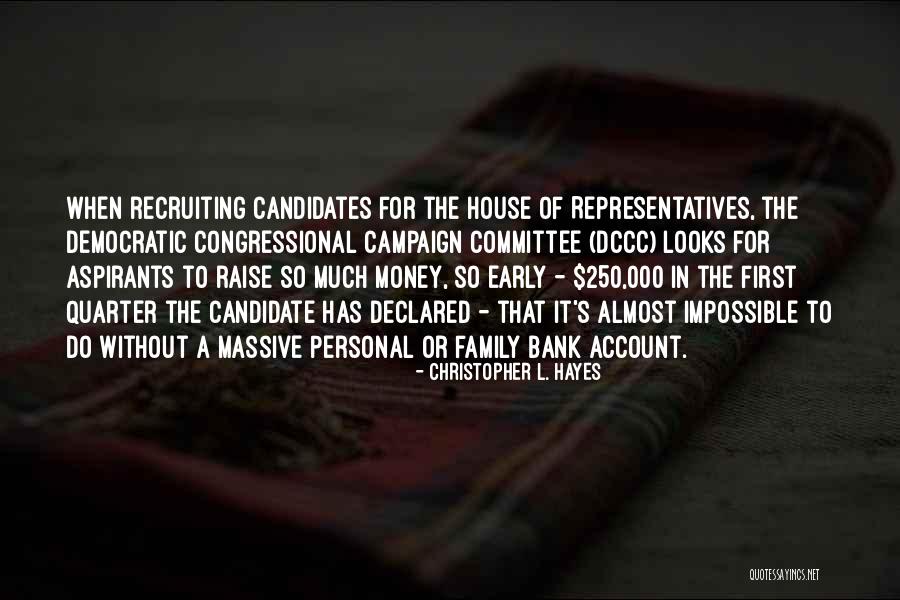 When recruiting candidates for the House of Representatives, the Democratic Congressional Campaign Committee (DCCC) looks for aspirants to raise so much money, so early - $250,000 in the first quarter the candidate has declared - that it's almost impossible to do without a massive personal or family bank account. — Christopher L. Hayes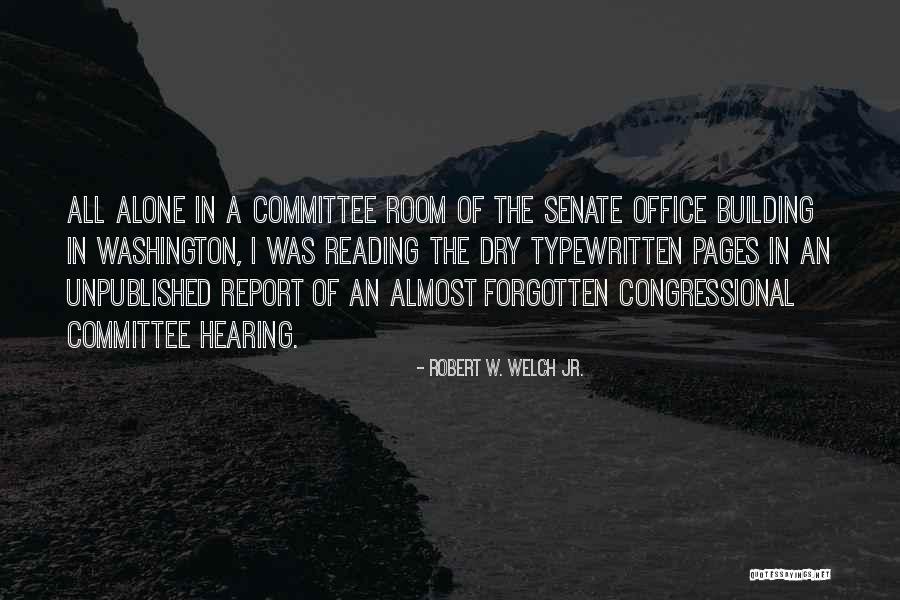 All alone in a committee room of the Senate Office Building in Washington, I was reading the dry typewritten pages in an unpublished report of an almost forgotten congressional committee hearing. — Robert W. Welch Jr.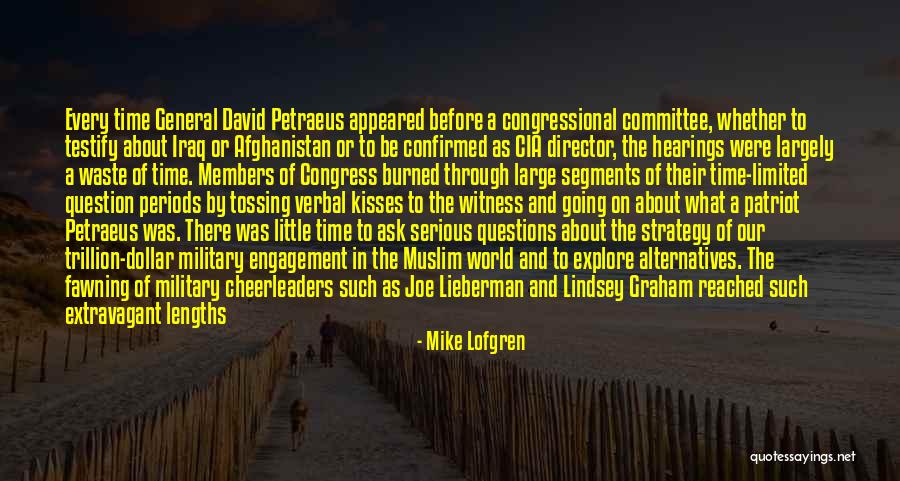 Every time General David Petraeus appeared before a congressional committee, whether to testify about Iraq or Afghanistan or to be confirmed as CIA director, the hearings were largely a waste of time. Members of Congress burned through large segments of their time-limited question periods by tossing verbal kisses to the witness and going on about what a patriot Petraeus was. There was little time to ask serious questions about the strategy of our trillion-dollar military engagement in the Muslim world and to explore alternatives. The fawning of military cheerleaders such as Joe Lieberman and Lindsey Graham reached such extravagant lengths as would have made Caesar blush. — Mike Lofgren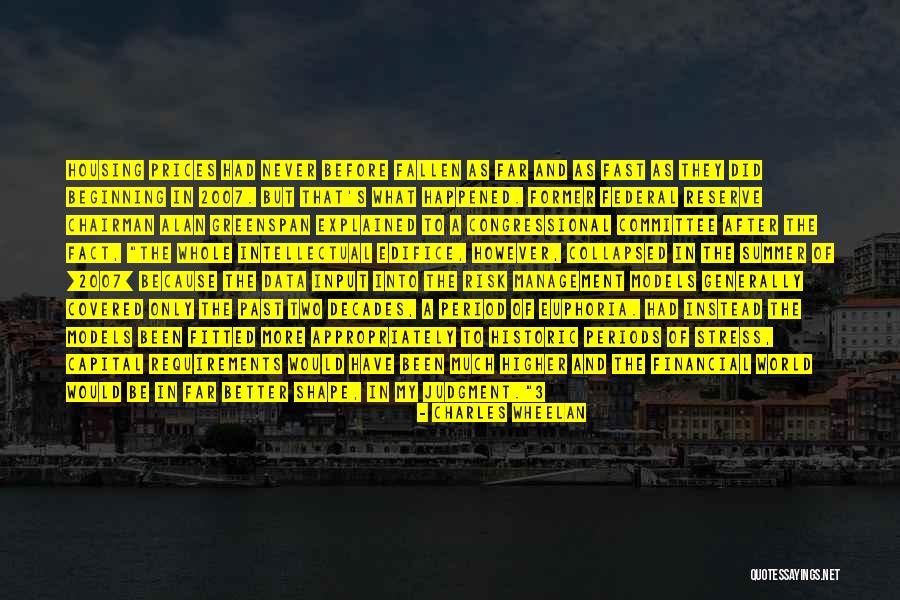 Housing prices had never before fallen as far and as fast as they did beginning in 2007. But that's what happened. Former Federal Reserve chairman Alan Greenspan explained to a congressional committee after the fact, "The whole intellectual edifice, however, collapsed in the summer of [2007] because the data input into the risk management models generally covered only the past two decades, a period of euphoria. Had instead the models been fitted more appropriately to historic periods of stress, capital requirements would have been much higher and the financial world would be in far better shape, in my judgment."3 — Charles Wheelan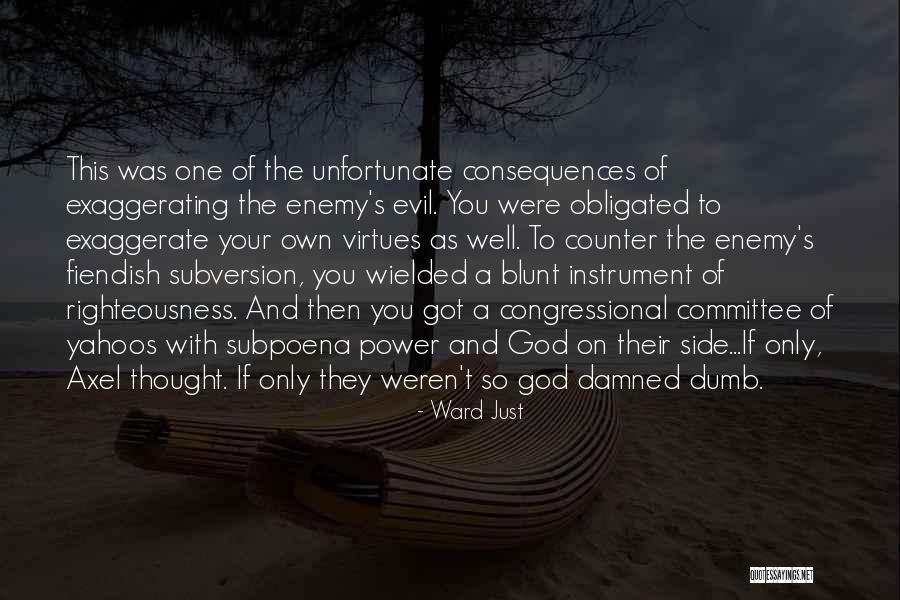 This was one of the unfortunate consequences of exaggerating the enemy's evil. You were obligated to exaggerate your own virtues as well. To counter the enemy's fiendish subversion, you wielded a blunt instrument of righteousness. And then you got a congressional committee of yahoos with subpoena power and God on their side...If only, Axel thought. If only they weren't so god damned dumb. — Ward Just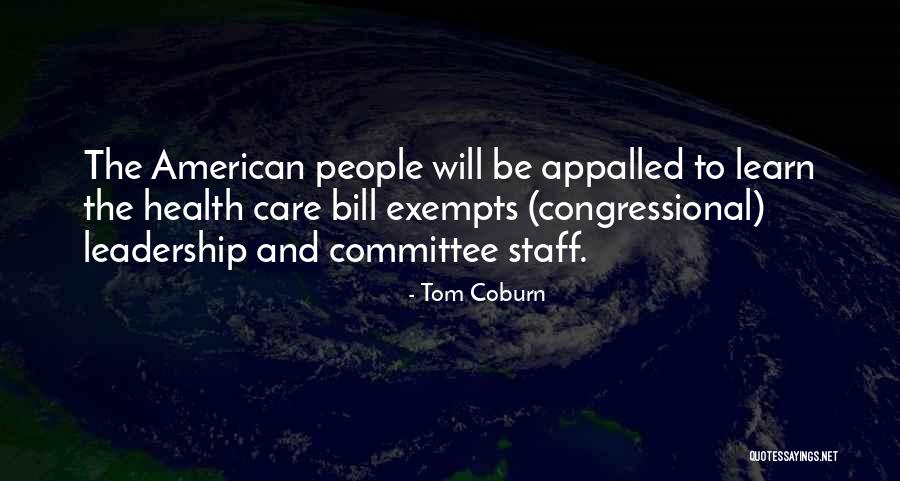 The American people will be appalled to learn the health care bill exempts (congressional) leadership and committee staff. — Tom Coburn