Quotes & Sayings About Commanding Attention
Enjoy reading and share 10 famous quotes about Commanding Attention with everyone.
Top Commanding Attention Quotes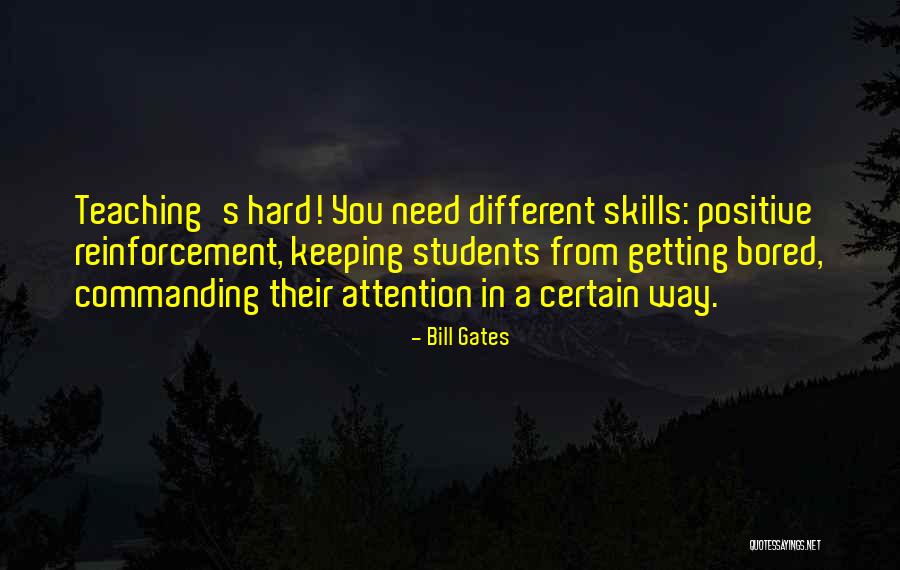 Teaching's hard! You need different skills: positive reinforcement, keeping students from getting bored, commanding their attention in a certain way. — Bill Gates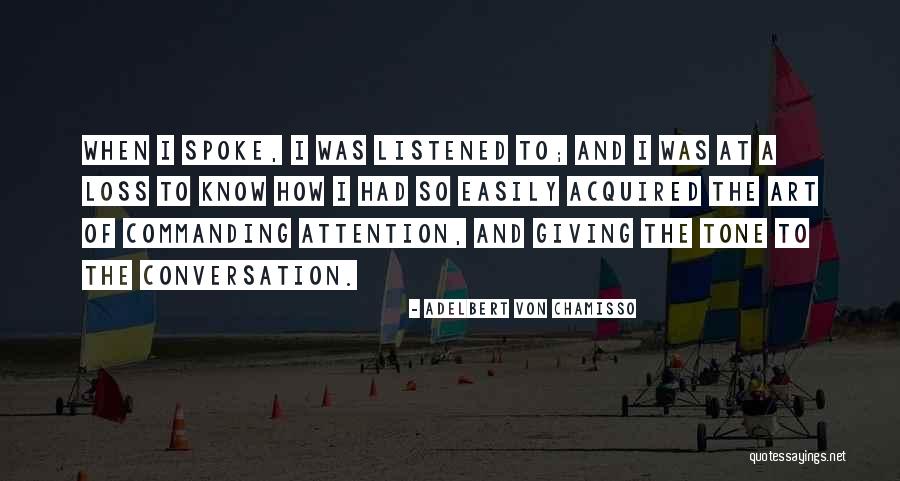 When I spoke, I was listened to; and I was at a loss to know how I had so easily acquired the art of commanding attention, and giving the tone to the conversation. — Adelbert Von Chamisso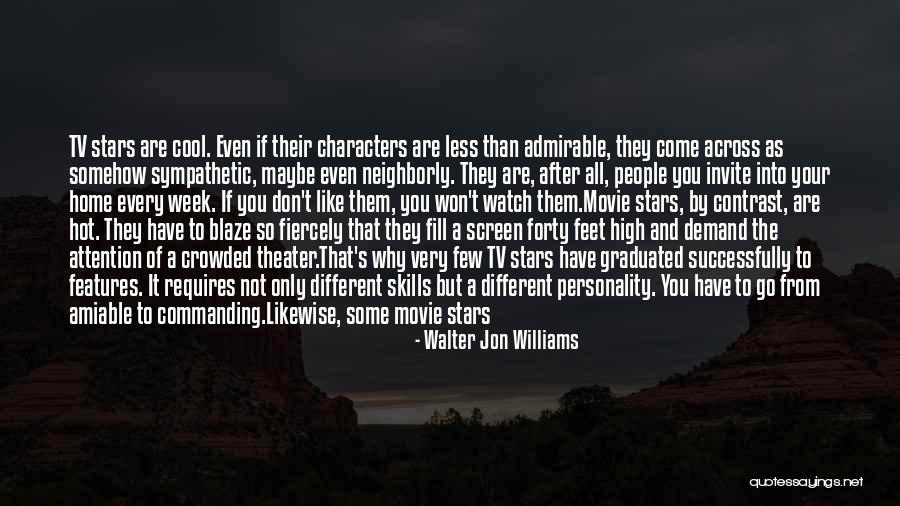 TV stars are cool. Even if their characters are less than admirable, they come across as somehow sympathetic, maybe even neighborly. They are, after all, people you invite into your home every week. If you don't like them, you won't watch them.

Movie stars, by contrast, are hot. They have to blaze so fiercely that they fill a screen forty feet high and demand the attention of a crowded theater.

That's why very few TV stars have graduated successfully to features. It requires not only different skills but a different personality. You have to go from amiable to commanding.

Likewise, some movie stars are simply too big for television. Jack Nicholson is riveting on-screen, but you wouldn't want him in your living room week after week. The television simply couldn't contain his personality. — Walter Jon Williams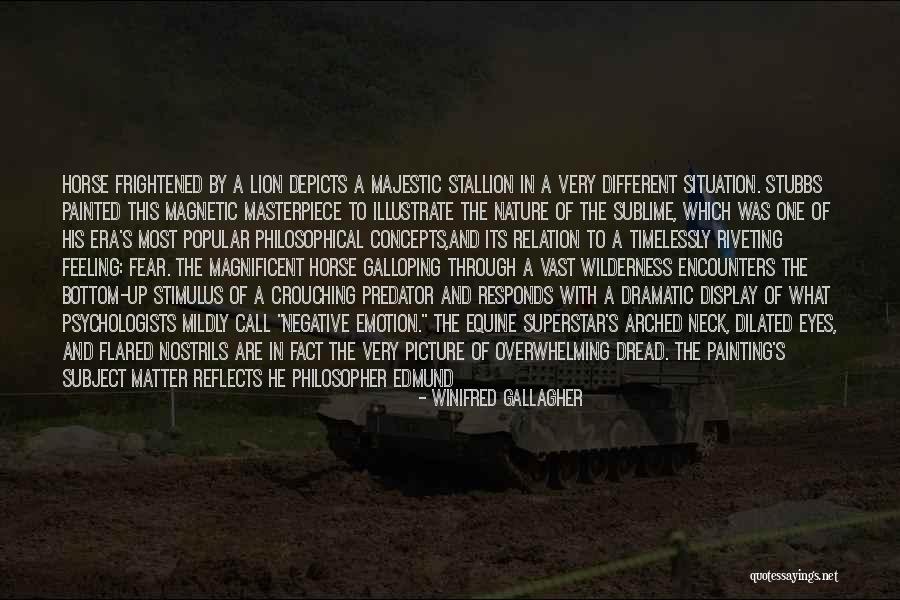 Horse Frightened by a Lion depicts a majestic stallion in a very different situation. Stubbs painted this magnetic masterpiece to illustrate the nature of the sublime, which was one of his era's most popular philosophical concepts,and its relation to a timelessly riveting feeling: fear. The magnificent horse galloping through a vast wilderness encounters the bottom-up stimulus of a crouching predator and responds with a dramatic display of what psychologists mildly call "negative emotion." The equine superstar's arched neck, dilated eyes, and flared nostrils are in fact the very picture of overwhelming dread. The painting's subject matter reflects he philosopher Edmund Burke's widely circulated Philosophical Enquiry into the Origins of Our Ideas of the Sublime and Beautiful, which asserts that because "terror" is unparalleled in commanding "astonishment," or total, single-pointed,
indeed, rapt
attention, it is "the ruling principle of the sublime. — Winifred Gallagher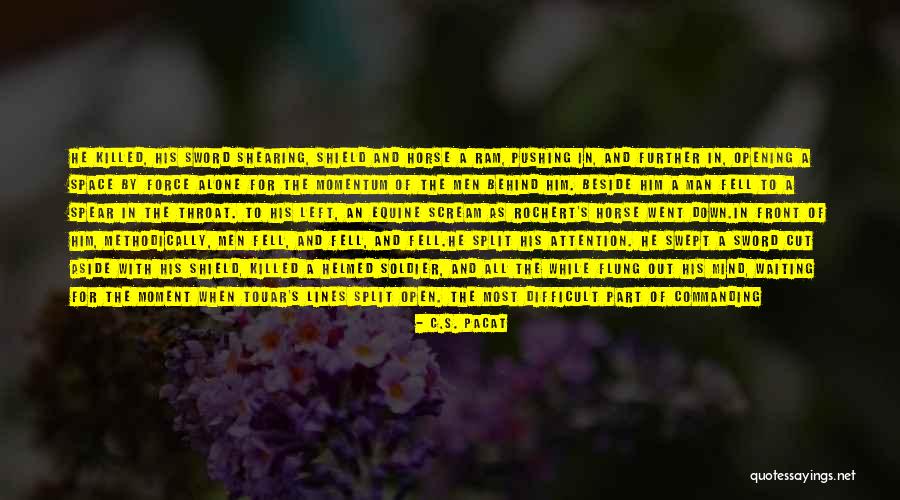 He killed, his sword shearing, shield and horse a ram, pushing in, and further in, opening a space by force alone for the momentum of the men behind him. Beside him a man fell to a spear in the throat. To his left, an equine scream as Rochert's horse went down.
In front of him, methodically, men fell, and fell, and fell.
He split his attention. He swept a sword cut aside with his shield, killed a helmed soldier, and all the while flung out his mind, waiting for the moment when Touar's lines split open. The most difficult part of commanding from the front was this
staying alive in the moment, while tracking in his mind, critically, the whole fight. Yet it was exhilarating, like fighting with two bodies, at two scales. — C.S. Pacat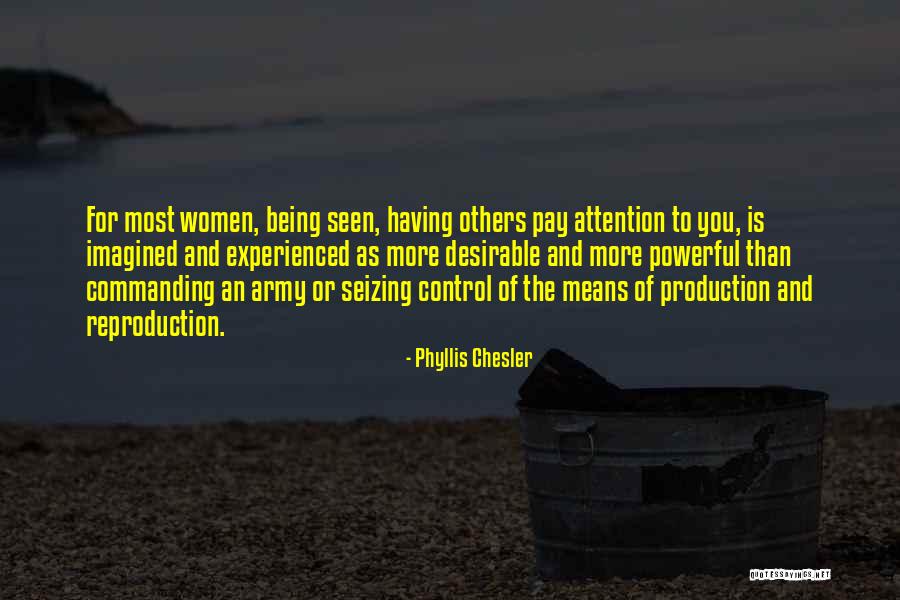 For most women, being seen, having others pay attention to you, is imagined and experienced as more desirable and more powerful than commanding an army or seizing control of the means of production and reproduction. — Phyllis Chesler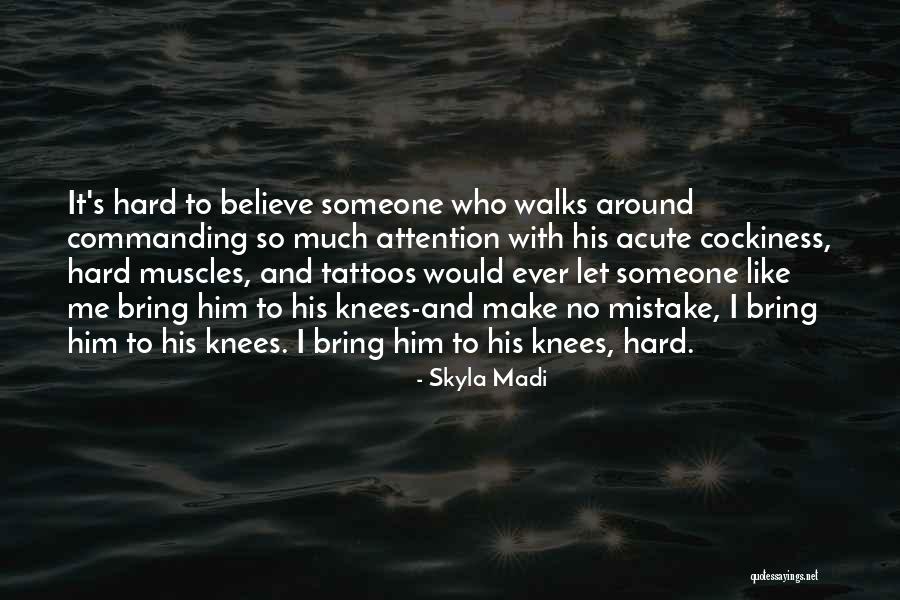 It's hard to believe someone who walks around commanding so much attention with his acute cockiness, hard muscles, and tattoos would ever let someone like me bring him to his knees-and make no mistake, I bring him to his knees. I bring him to his knees, hard. — Skyla Madi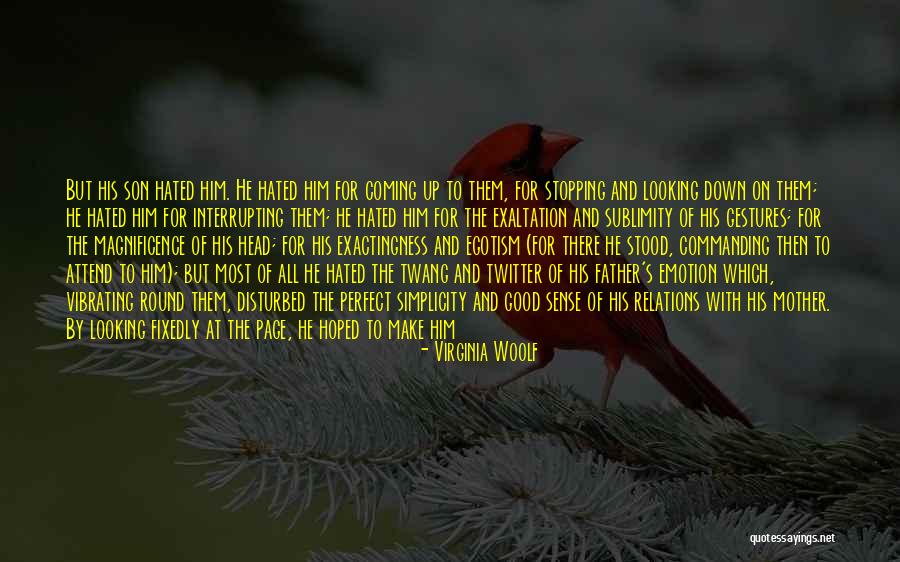 But his son hated him. He hated him for coming up to them, for stopping and looking down on them; he hated him for interrupting them; he hated him for the exaltation and sublimity of his gestures; for the magnificence of his head; for his exactingness and egotism (for there he stood, commanding then to attend to him); but most of all he hated the twang and twitter of his father's emotion which, vibrating round them, disturbed the perfect simplicity and good sense of his relations with his mother. By looking fixedly at the page, he hoped to make him move on; by pointing his finger at a word, he hoped to recall his mother's attention, which, he knew angrily, wavered instantly his father stopped. But, no. Nothing would make Mr. Ramsay move on. There he stood, demanding sympathy. — Virginia Woolf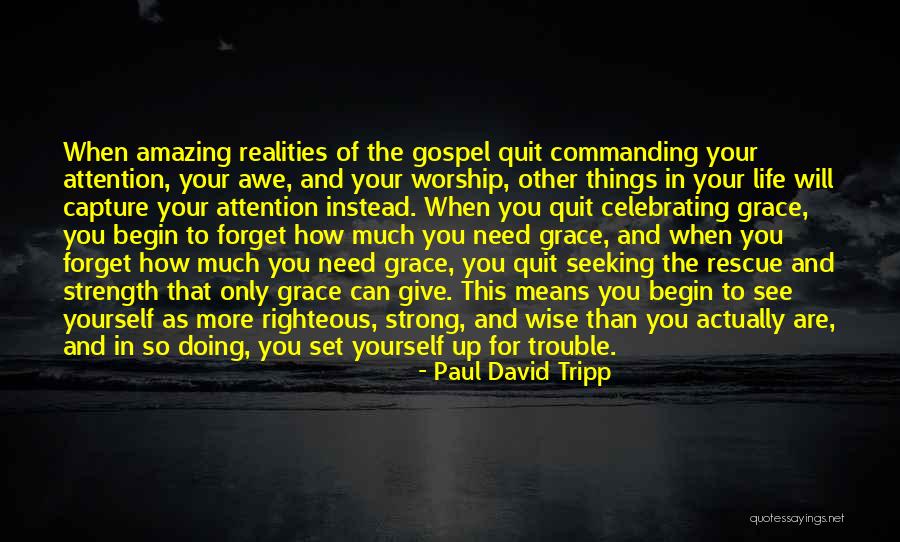 When amazing realities of the gospel quit commanding your attention, your awe, and your worship, other things in your life will capture your attention instead. When you quit celebrating grace, you begin to forget how much you need grace, and when you forget how much you need grace, you quit seeking the rescue and strength that only grace can give. This means you begin to see yourself as more righteous, strong, and wise than you actually are, and in so doing, you set yourself up for trouble. — Paul David Tripp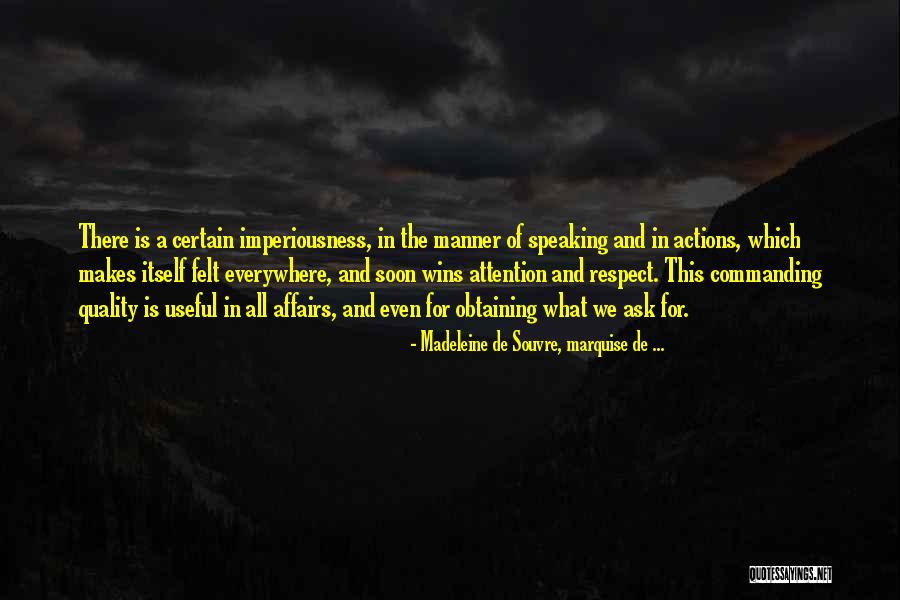 There is a certain imperiousness, in the manner of speaking and in actions, which makes itself felt everywhere, and soon wins attention and respect. This commanding quality is useful in all affairs, and even for obtaining what we ask for. — Madeleine De Souvre, Marquise De ...