Quotes & Sayings About Church Callings
Enjoy reading and share 8 famous quotes about Church Callings with everyone.
Top Church Callings Quotes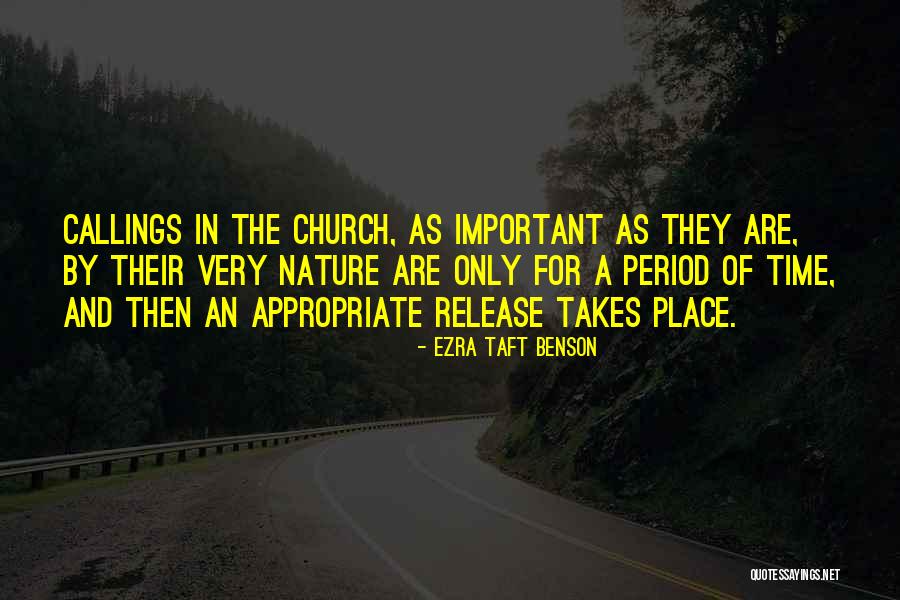 Callings in the church, as important as they are, by their very nature are only for a period of time, and then an appropriate release takes place. — Ezra Taft Benson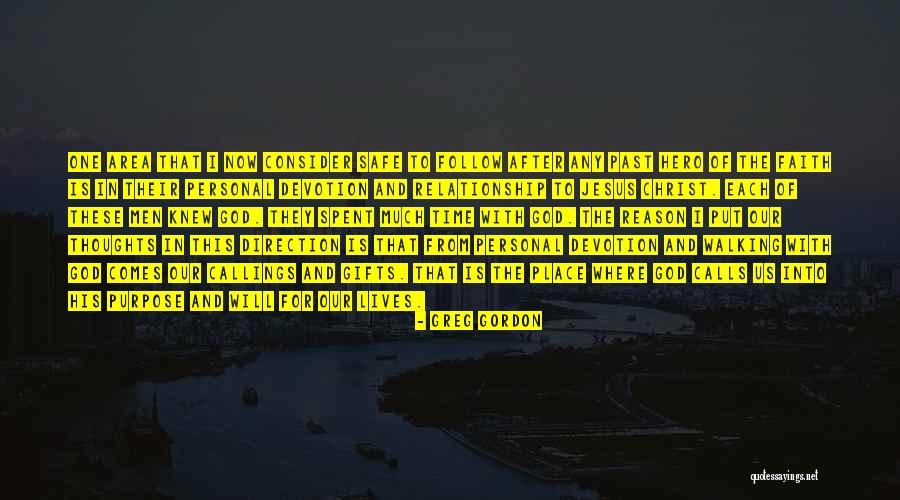 One area that I now consider safe to follow after any past hero of the faith is in their personal devotion and relationship to Jesus Christ. Each of these men knew God. They spent much time with God. The reason I put our thoughts in this direction is that from personal devotion and walking with God comes our callings and gifts. That is the place where God calls us into his purpose and will for our lives. — Greg Gordon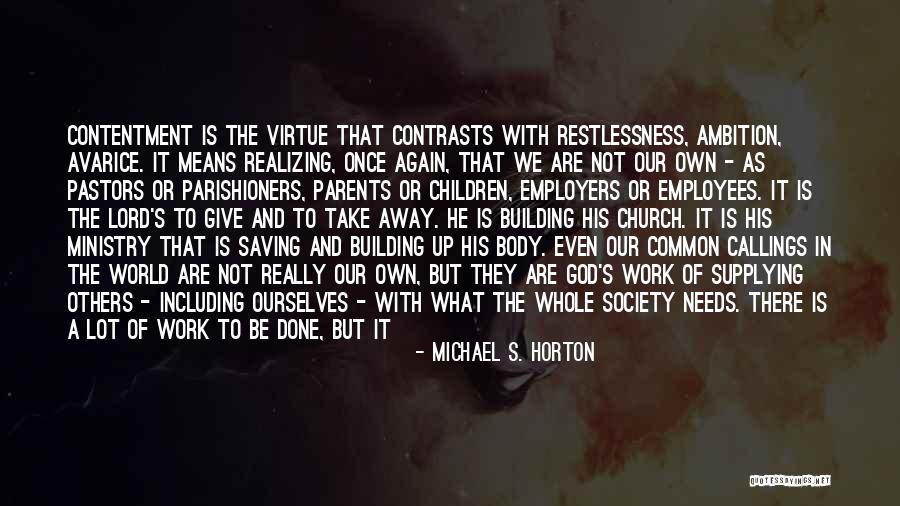 Contentment is the virtue that contrasts with restlessness, ambition, avarice. It means realizing, once again, that we are not our own - as pastors or parishioners, parents or children, employers or employees. It is the Lord's to give and to take away. He is building his church. It is his ministry that is saving and building up his body. Even our common callings in the world are not really our own, but they are God's work of supplying others - including ourselves - with what the whole society needs. There is a lot of work to be done, but it is his work that he is doing through us in daily and mostly ordinary ways. — Michael S. Horton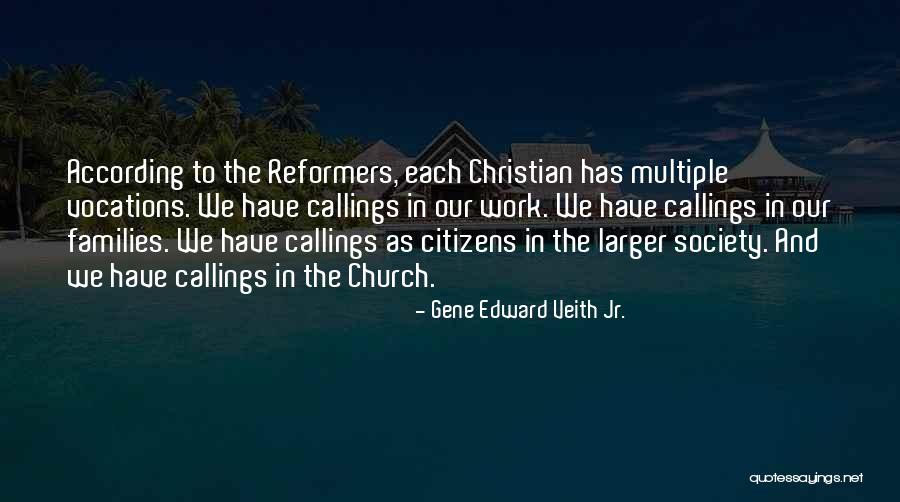 According to the Reformers, each Christian has multiple vocations. We have callings in our work. We have callings in our families. We have callings as citizens in the larger society. And we have callings in the Church. — Gene Edward Veith Jr.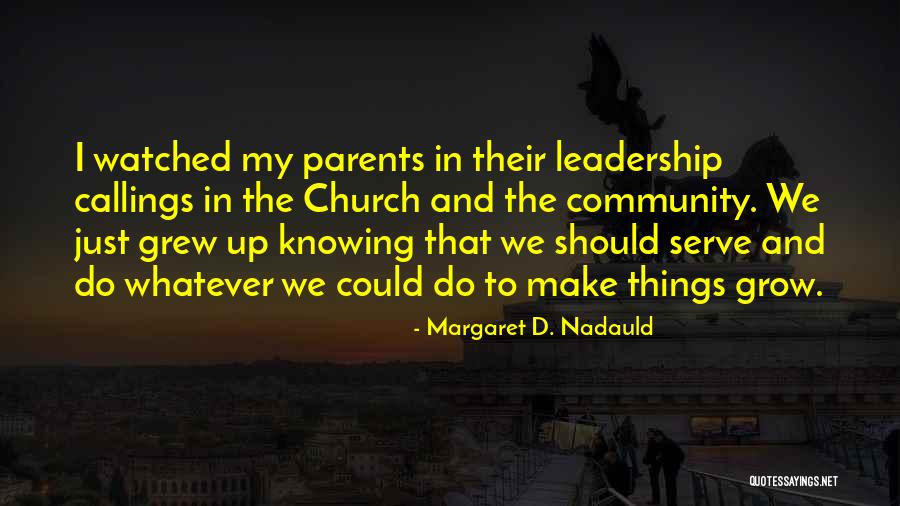 I watched my parents in their leadership callings in the Church and the community. We just grew up knowing that we should serve and do whatever we could do to make things grow. — Margaret D. Nadauld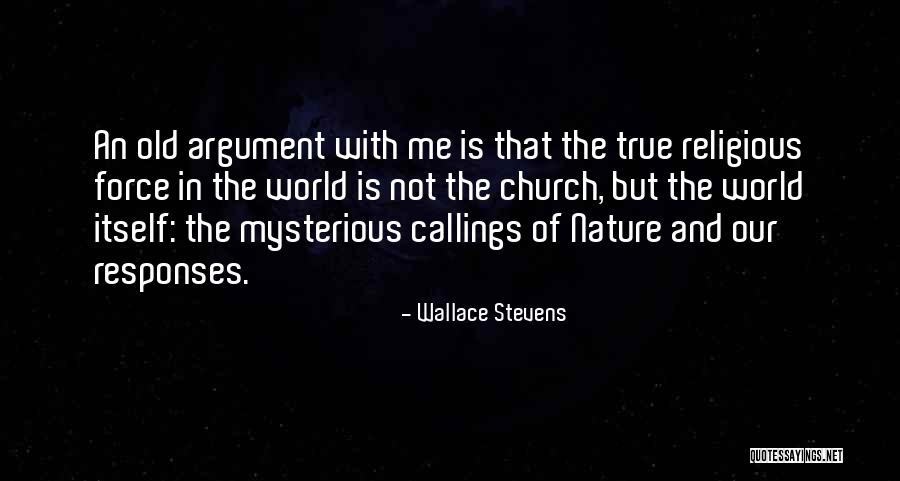 An old argument with me is that the true religious force in the world is not the church, but the world itself: the mysterious callings of Nature and our responses. — Wallace Stevens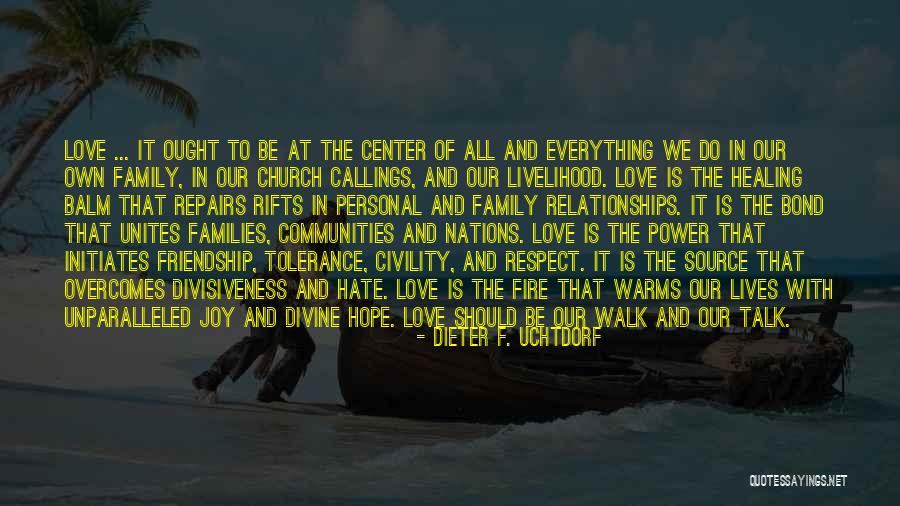 Love ... it ought to be at the center of all and everything we do in our own family, in our church callings, and our livelihood. Love is the healing balm that repairs rifts in personal and family relationships. It is the bond that unites families, communities and nations. love is the power that initiates friendship, tolerance, civility, and respect. It is the source that overcomes divisiveness and hate. Love is the fire that warms our lives with unparalleled joy and divine hope. Love should be our walk and our talk. — Dieter F. Uchtdorf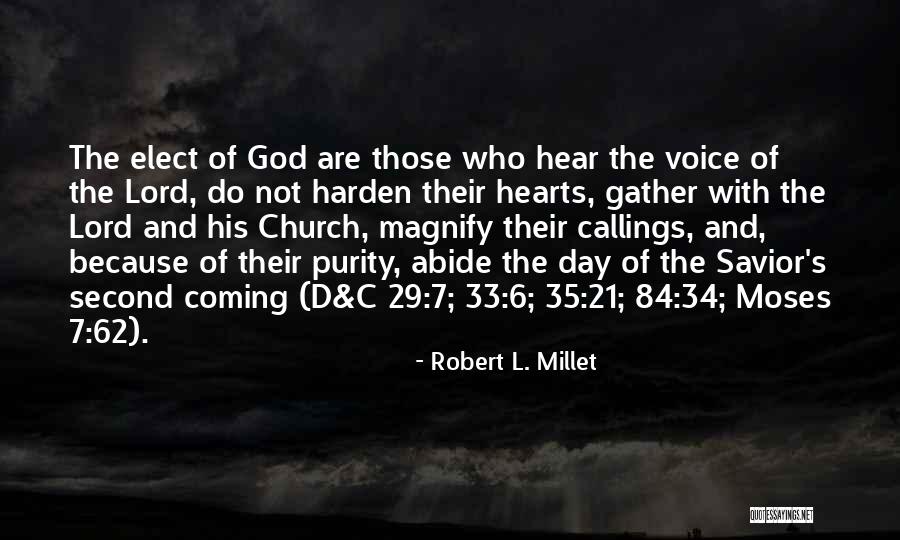 The elect of God are those who hear the voice of the Lord, do not harden their hearts, gather with the Lord and his Church, magnify their callings, and, because of their purity, abide the day of the Savior's second coming (D&C 29:7; 33:6; 35:21; 84:34; Moses 7:62). — Robert L. Millet