Cheating Guy Quotes & Sayings
Enjoy reading and share 10 famous quotes about Cheating Guy with everyone.
Top Cheating Guy Quotes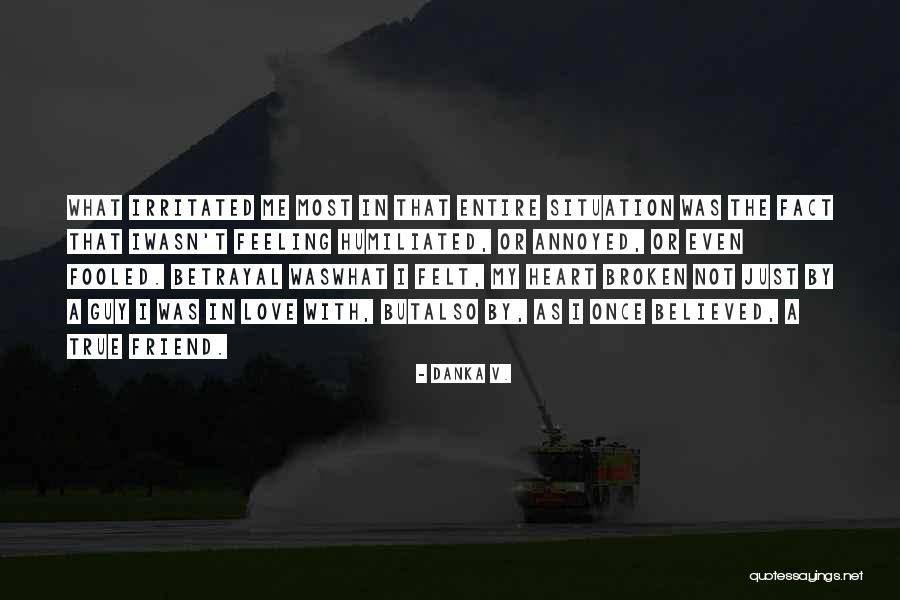 What irritated me most in that entire situation was the fact that I
wasn't feeling humiliated, or annoyed, or even fooled. Betrayal was
what I felt, my heart broken not just by a guy I was in love with, but
also by, as I once believed, a true friend. — Danka V.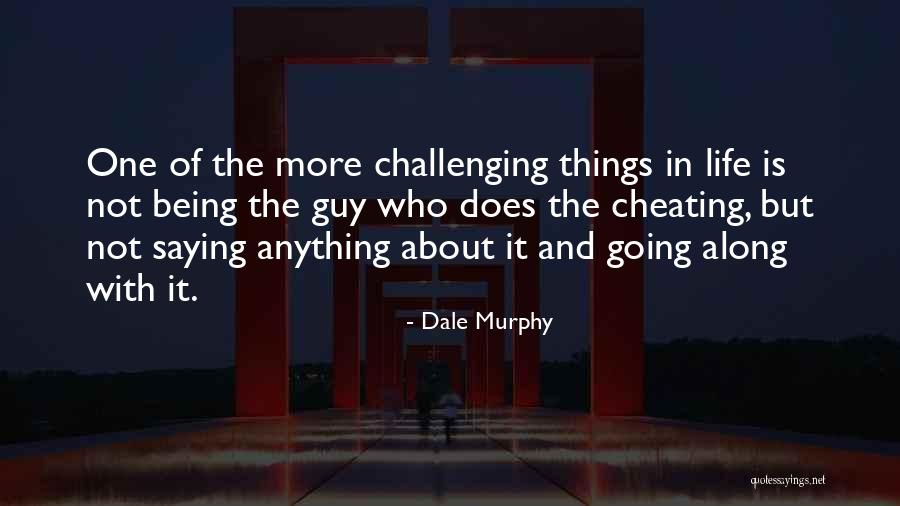 One of the more challenging things in life is not being the guy who does the cheating, but not saying anything about it and going along with it. — Dale Murphy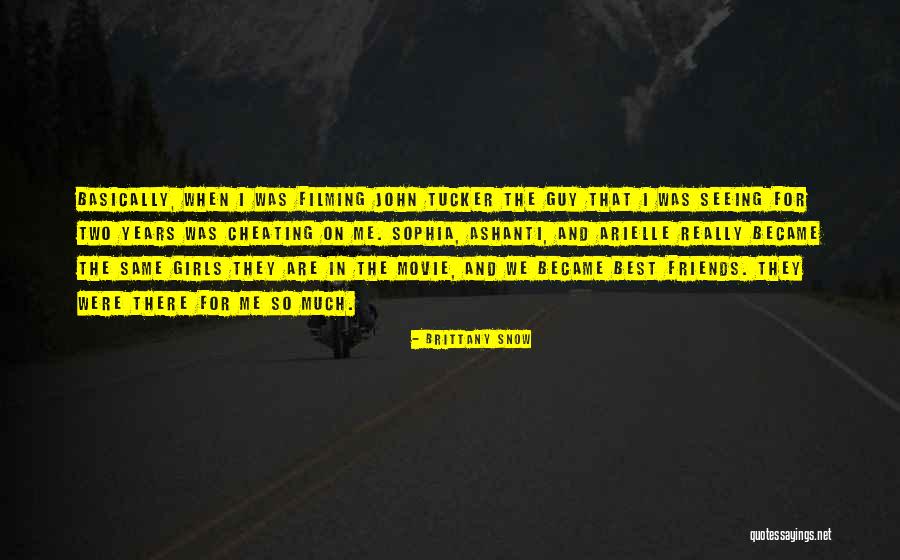 Basically, when I was filming John Tucker the guy that I was seeing for two years was cheating on me. Sophia, Ashanti, and Arielle really became the same girls they are in the movie, and we became best friends. They were there for me so much. — Brittany Snow
A friend of mine told a story about a date with a guy she was really excited about: He stood her up. He then called her, begging her forgiveness and giving some excuse. She told him to get lost, telling him that he only gets one shot with her, and he blew it. — Greg Behrendt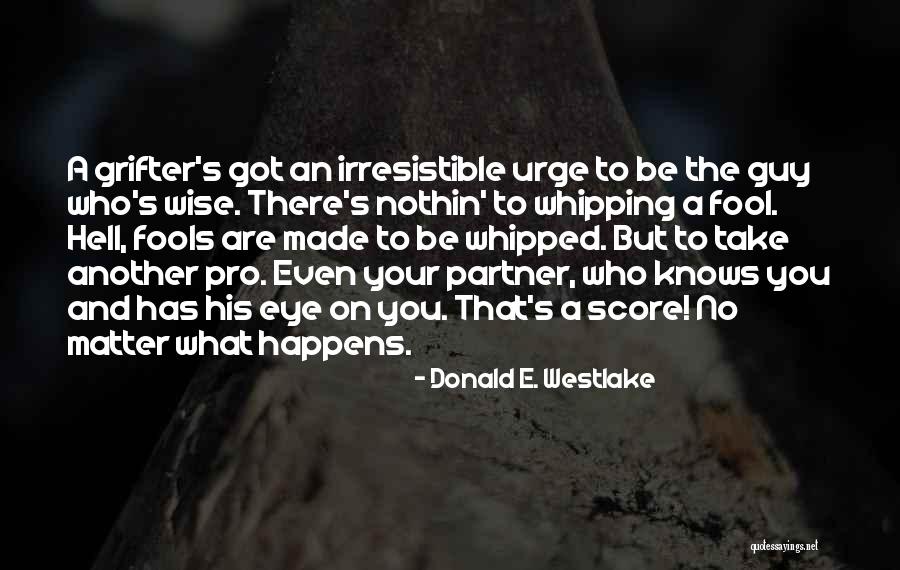 A grifter's got an irresistible urge to be the guy who's wise. There's nothin' to whipping a fool. Hell, fools are made to be whipped. But to take another pro. Even your partner, who knows you and has his eye on you. That's a score! No matter what happens. — Donald E. Westlake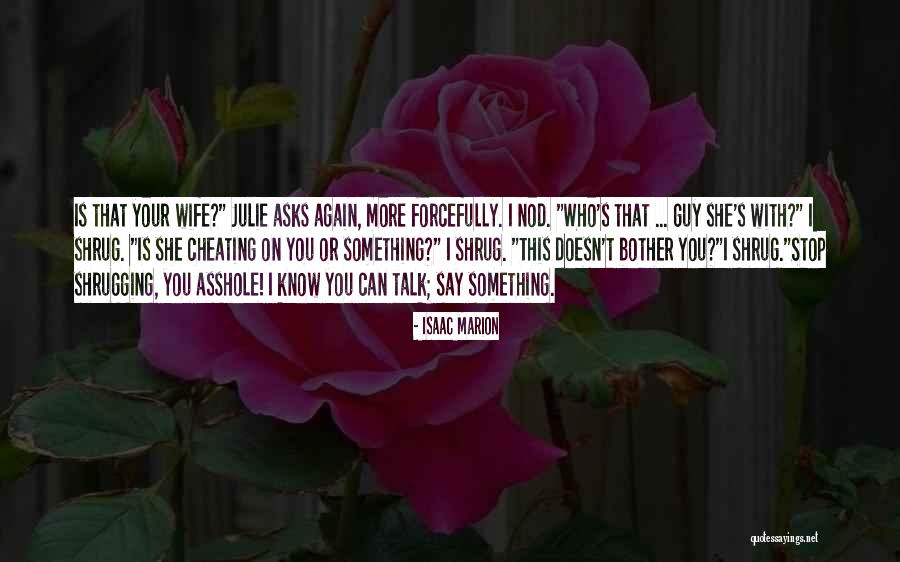 Is that your wife?" Julie asks again, more forcefully. I nod. "Who's that ... guy she's with?" I shrug. "Is she cheating on you or something?" I shrug. "This doesn't bother you?"
I shrug.
"Stop shrugging, you asshole! I know you can talk; say something. — Isaac Marion
Who but the sports-mad [Norman] Mailer would liken the battle between God and the Devil to a game of American football? The contest, for sure, has with [sic] own laws (so that after God and the Devil 'tackle a guy, they don't kick him in the head'), but each side is not above cheating - with God breaking the rules occasionally by throwing in 'a miracle'. Strangely, Mailer doesn't mention Jesus in this agonising analogy, but then the notion of the 'super-sub' may be an image too far even for him. — Christopher Hitchens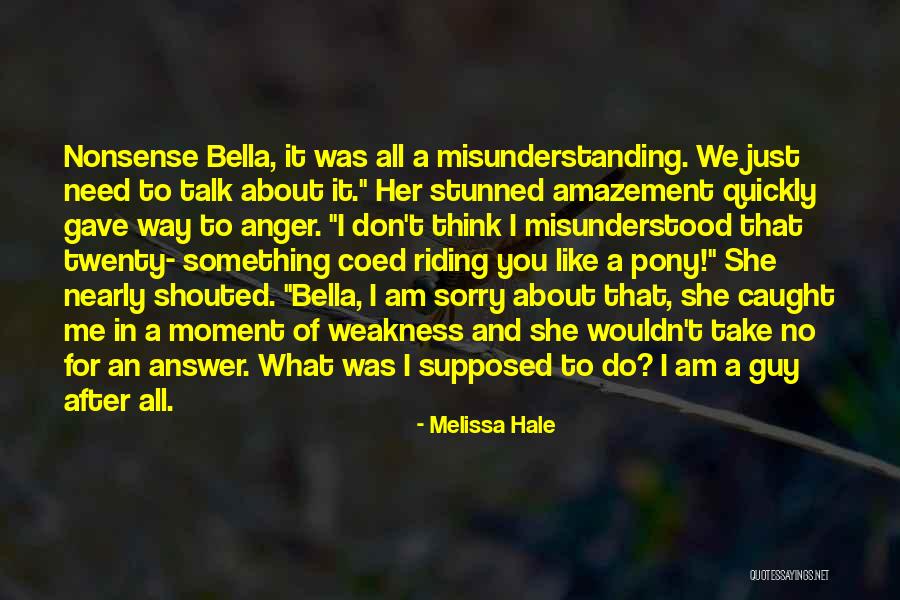 Nonsense Bella, it was all a misunderstanding. We just need to talk about it."
Her stunned amazement quickly gave way to anger. "I don't think I misunderstood that twenty- something coed riding you like a pony!" She nearly shouted.
"Bella, I am sorry about that, she caught me in a moment of weakness and she wouldn't take no for an answer. What was I supposed to do? I am a guy after all. — Melissa Hale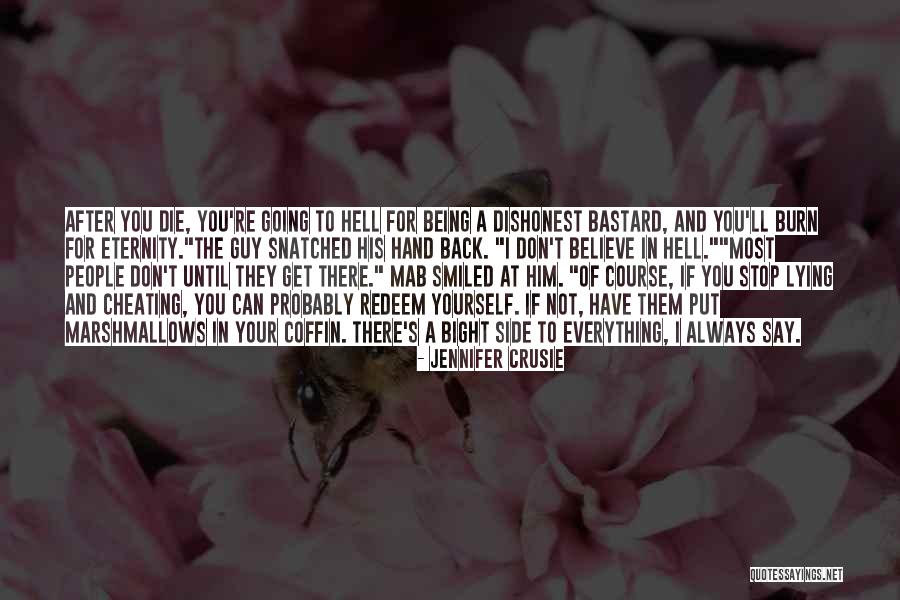 After you die, you're going to hell for being a dishonest bastard, and you'll burn for eternity."
The guy snatched his hand back. "I don't believe in Hell."
"Most people don't until they get there." Mab smiled at him. "Of course, if you stop lying and cheating, you can probably redeem yourself. If not, have them put marshmallows in your coffin. There's a bight side to everything, I always say. — Jennifer Crusie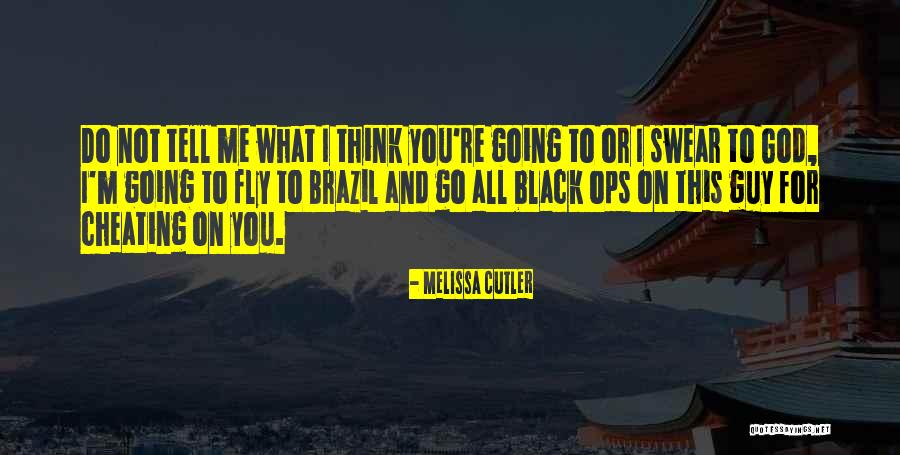 Do not tell me what I think you're going to or I swear to God, I'm going to fly to Brazil and go all black ops on this guy for cheating on you. — Melissa Cutler