Quotes & Sayings About Canoeing
Enjoy reading and share 32 famous quotes about Canoeing with everyone.
Top Canoeing Quotes
I want to go base-jumping off Angel Falls and then canoeing down that river that goes east. That's what I really wanna do. — Billy Magnussen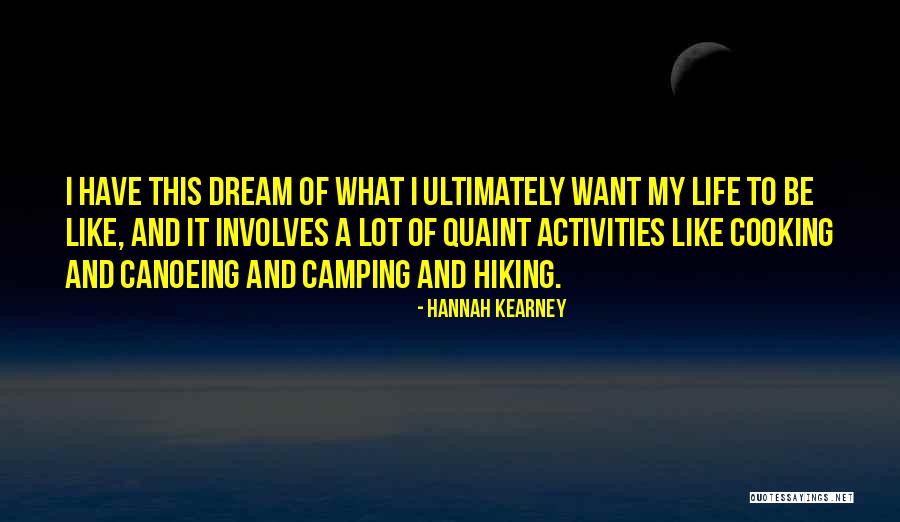 I have this dream of what I ultimately want my life to be like, and it involves a lot of quaint activities like cooking and canoeing and camping and hiking. — Hannah Kearney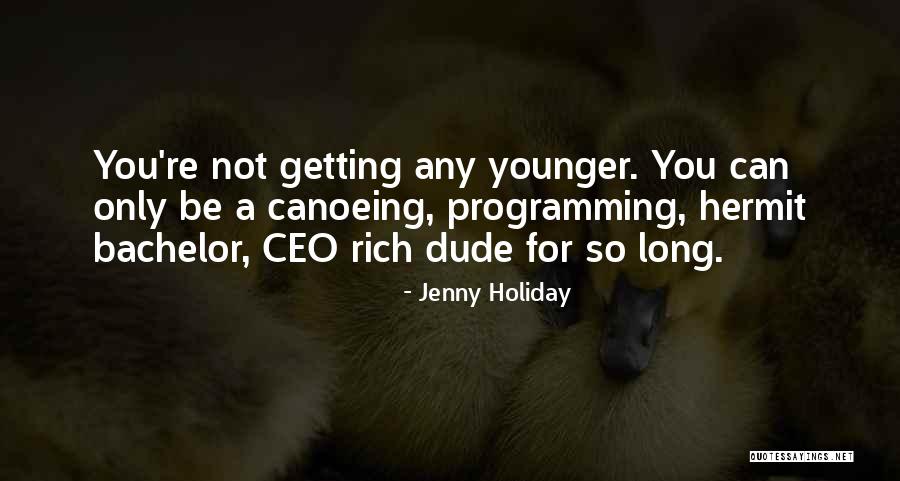 You're not getting any younger. You can only be a canoeing, programming, hermit bachelor, CEO rich dude for so long. — Jenny Holiday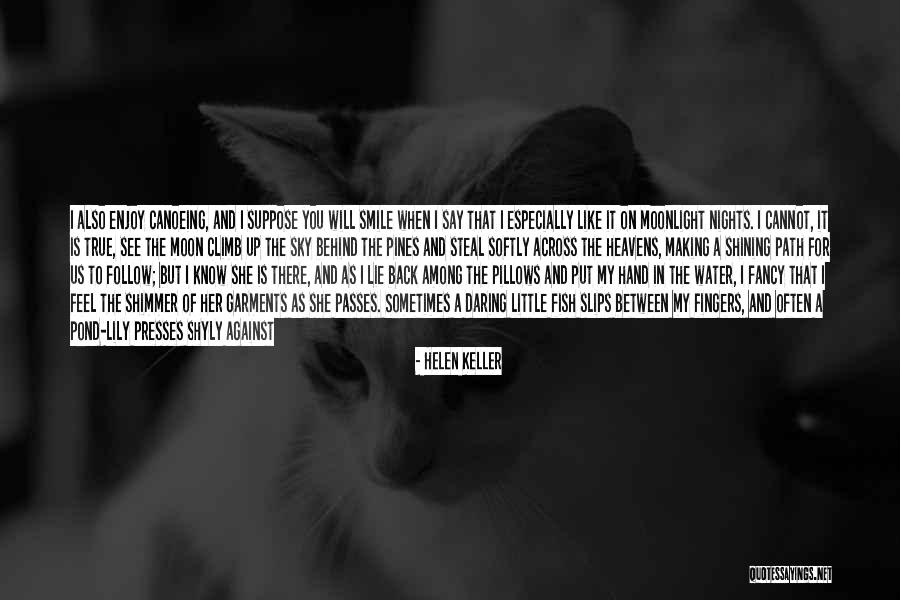 I also enjoy canoeing, and I suppose you will smile when I say that I especially like it on moonlight nights. I cannot, it is true, see the moon climb up the sky behind the pines and steal softly across the heavens, making a shining path for us to follow; but I know she is there, and as I lie back among the pillows and put my hand in the water, I fancy that I feel the shimmer of her garments as she passes. Sometimes a daring little fish slips between my fingers, and often a pond-lily presses shyly against my hand. Frequently, as we emerge from the shelter of a cove or inlet, I am suddenly conscious of the spaciousness of the air about me. A luminous warmth seems to enfold me. Whether it comes from the trees which have been heated by the sun, or from the water, I can never discover. I have had the same strange sensation even in the heart of the city. I have felt it on cold, stormy days and at night. It is like the kiss of warm lips on my face. — Helen Keller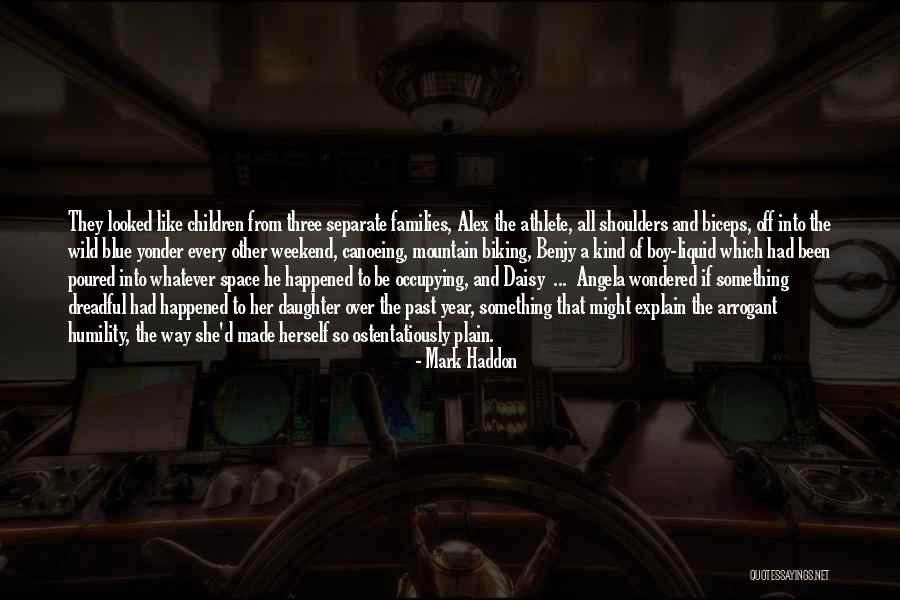 They looked like children from three separate families, Alex the athlete, all shoulders and biceps, off into the wild blue yonder every other weekend, canoeing, mountain biking, Benjy a kind of boy-liquid which had been poured into whatever space he happened to be occupying, and Daisy ... Angela wondered if something dreadful had happened to her daughter over the past year, something that might explain the arrogant humility, the way she'd made herself so ostentatiously plain. — Mark Haddon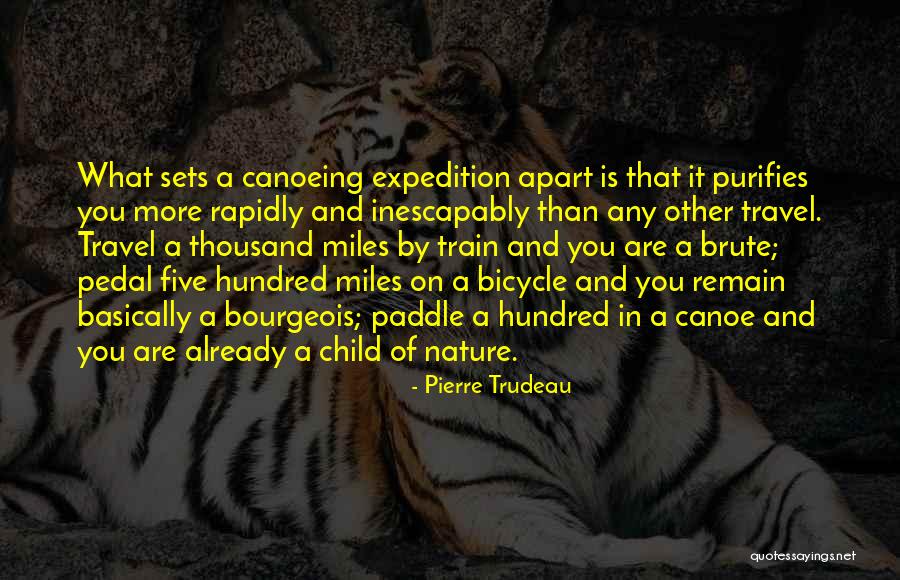 What sets a canoeing expedition apart is that it purifies you more rapidly and inescapably than any other travel. Travel a thousand miles by train and you are a brute; pedal five hundred miles on a bicycle and you remain basically a bourgeois; paddle a hundred in a canoe and you are already a child of nature. — Pierre Trudeau
Each outing in a canoe is a journey of self-discovery. What person paddling across reflections in morning waters does not see the inner self? The serenity of canoeing strips us of all but the essentials and encourages us to consider our place in the universe. Mind clutter drains away, like water dripping from a paddle blade, and makes space for clarity of thought. — Jim Poling Sr.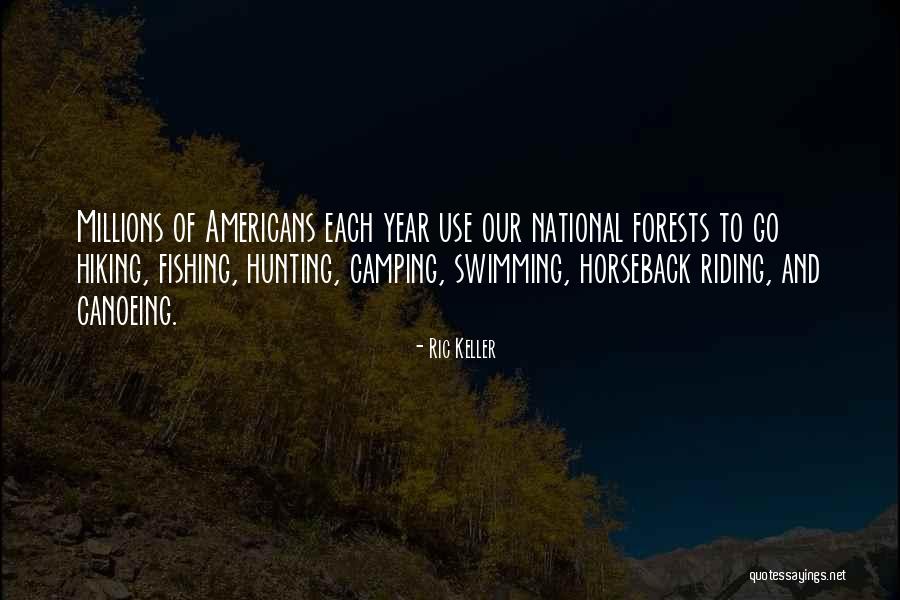 Millions of Americans each year use our national forests to go hiking, fishing, hunting, camping, swimming, horseback riding, and canoeing. — Ric Keller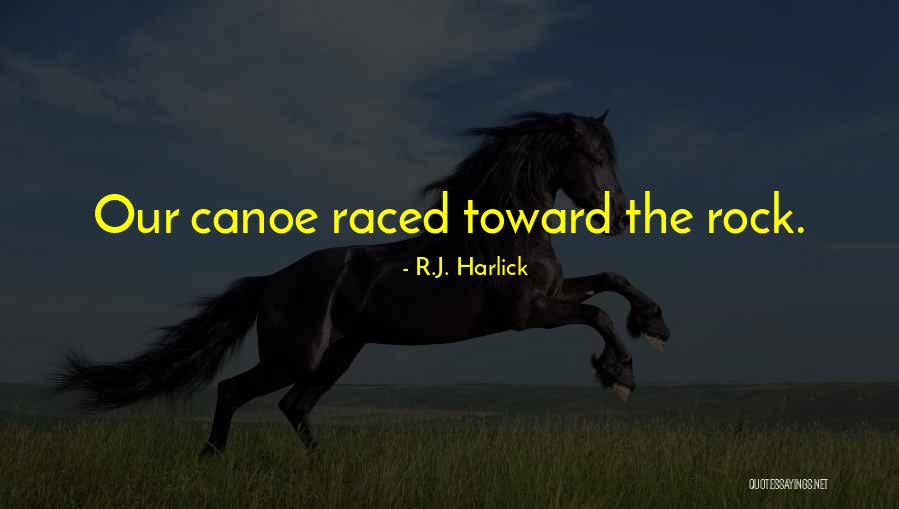 Our canoe raced toward the rock. — R.J. Harlick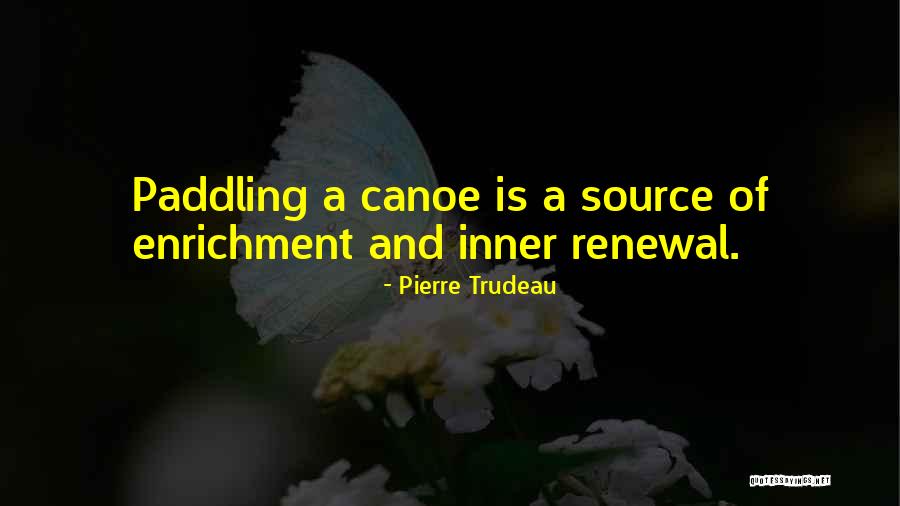 Paddling a canoe is a source of enrichment and inner renewal. — Pierre Trudeau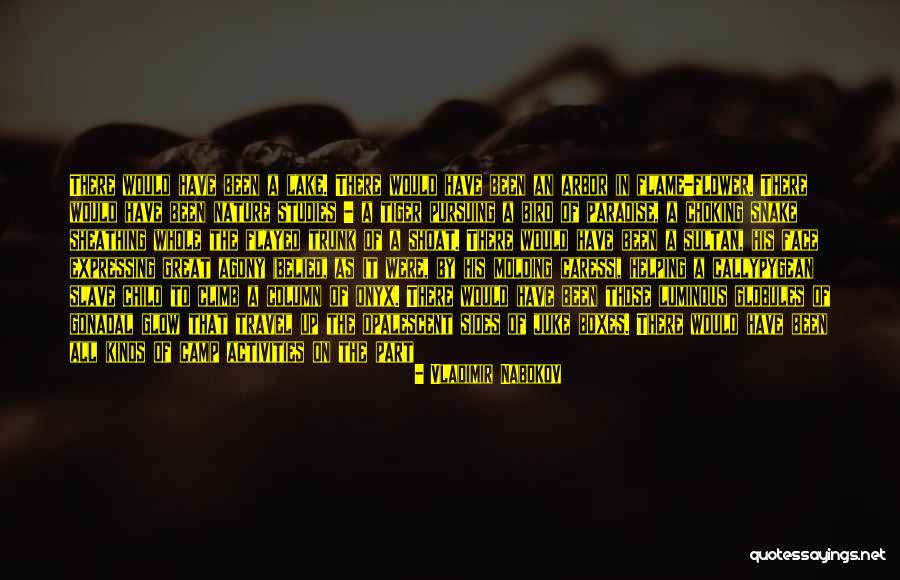 There would have been a lake. There would have been an arbor in flame-flower. There would have been nature studies - a tiger pursuing a bird of paradise, a choking snake sheathing whole the flayed trunk of a shoat. There would have been a sultan, his face expressing great agony (belied, as it were, by his molding caress), helping a callypygean slave child to climb a column of onyx. There would have been those luminous globules of gonadal glow that travel up the opalescent sides of juke boxes. There would have been all kinds of camp activities on the part of the intermediate group, Canoeing, Coranting, Combing Curls in the lakeside sun. There would have been poplars, apples, a suburban Sunday. There would have been a fire opal dissolving within a ripple-ringed pool, a last throb, a last dab of color stinging red, smarting pink, a sigh, a wincing child. — Vladimir Nabokov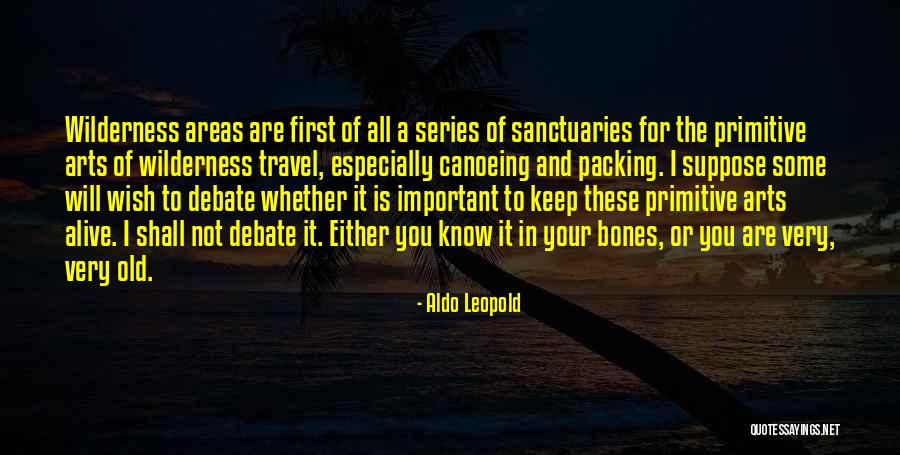 Wilderness areas are first of all a series of sanctuaries for the primitive arts of wilderness travel, especially canoeing and packing. I suppose some will wish to debate whether it is important to keep these primitive arts alive. I shall not debate it. Either you know it in your bones, or you are very, very old. — Aldo Leopold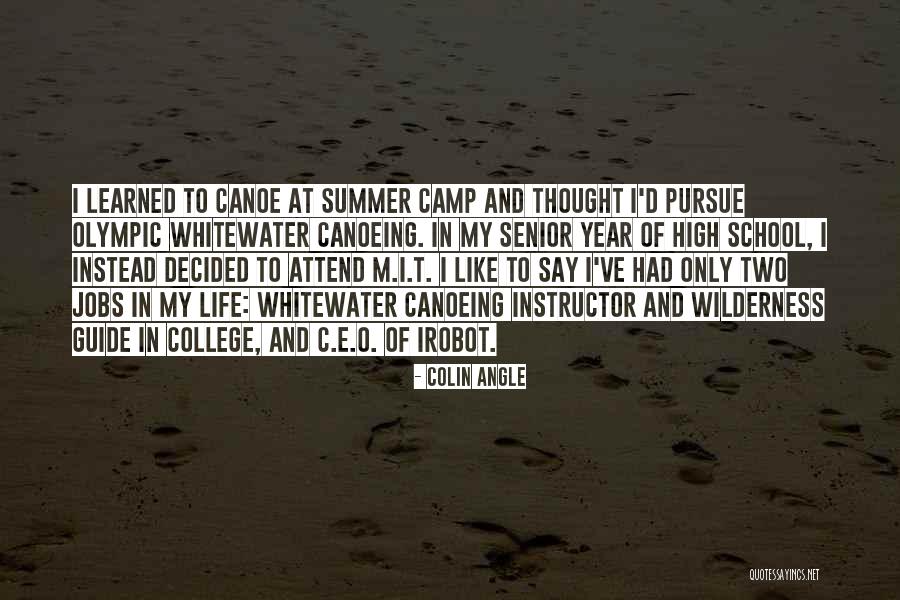 I learned to canoe at summer camp and thought I'd pursue Olympic whitewater canoeing. In my senior year of high school, I instead decided to attend M.I.T. I like to say I've had only two jobs in my life: whitewater canoeing instructor and wilderness guide in college, and C.E.O. of iRobot. — Colin Angle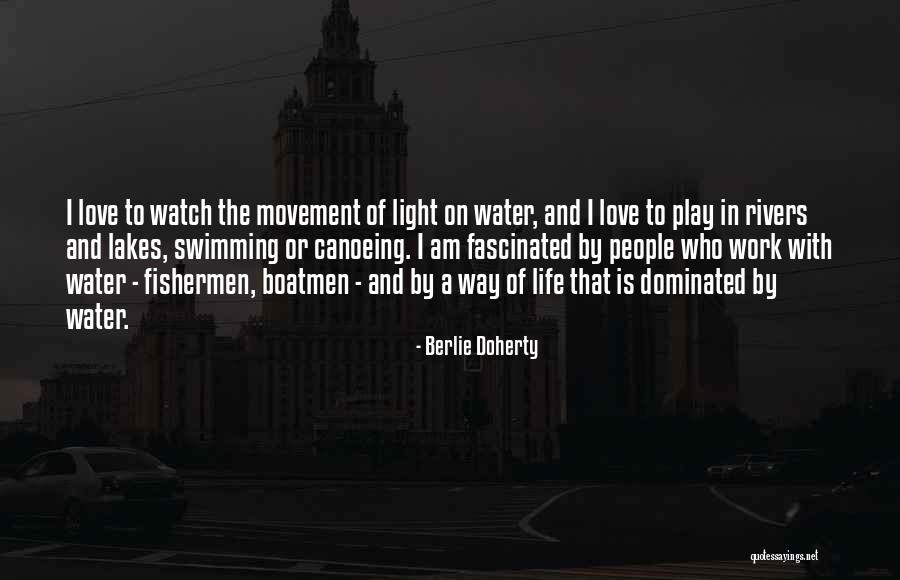 I love to watch the movement of light on water, and I love to play in rivers and lakes, swimming or canoeing. I am fascinated by people who work with water - fishermen, boatmen - and by a way of life that is dominated by water. — Berlie Doherty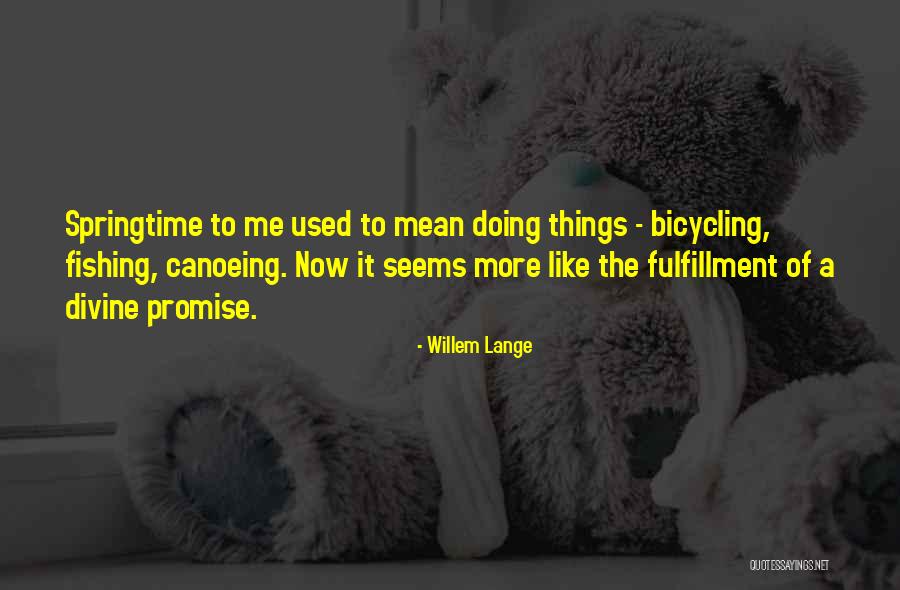 Springtime to me used to mean doing things - bicycling, fishing, canoeing. Now it seems more like the fulfillment of a divine promise. — Willem Lange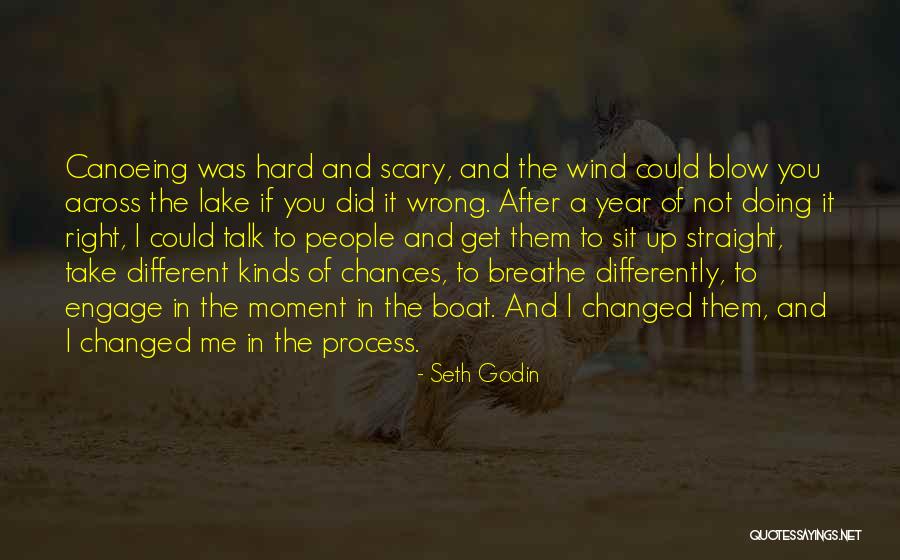 Canoeing was hard and scary, and the wind could blow you across the lake if you did it wrong. After a year of not doing it right, I could talk to people and get them to sit up straight, take different kinds of chances, to breathe differently, to engage in the moment in the boat. And I changed them, and I changed me in the process. — Seth Godin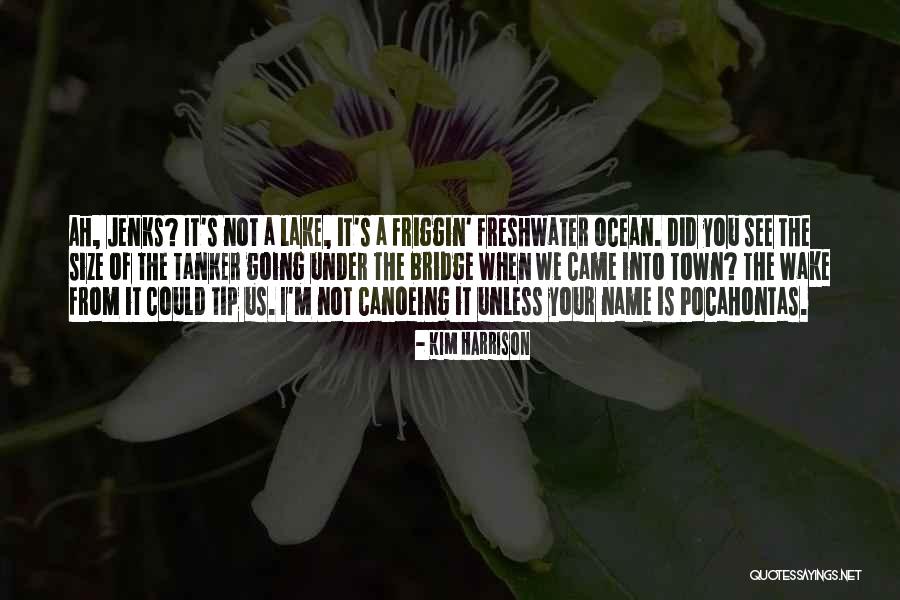 Ah, Jenks? It's not a lake, it's a friggin' freshwater ocean. Did you see the size of the tanker going under the bridge when we came into town? The wake from it could tip us. I'm not canoeing it unless your name is Pocahontas. — Kim Harrison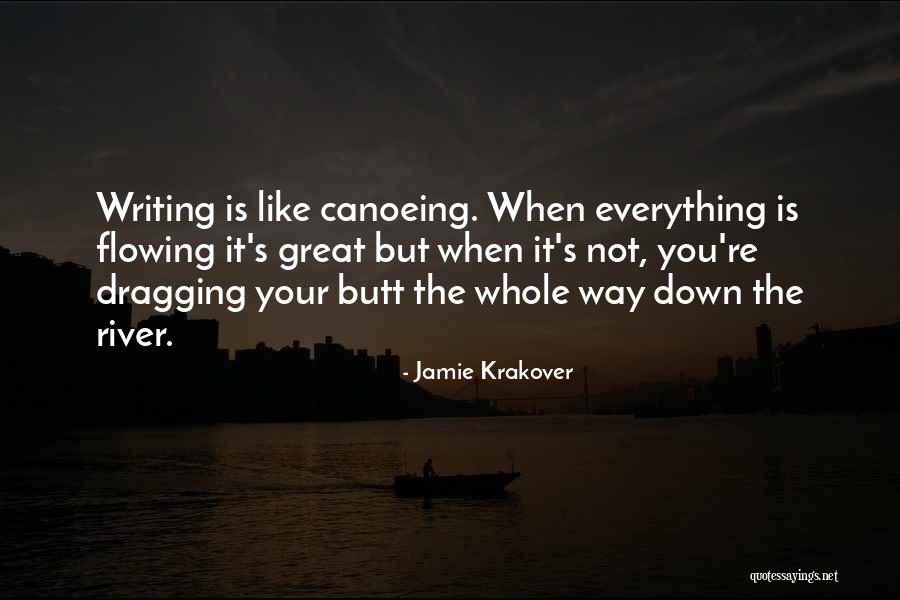 Writing is like canoeing. When everything is flowing it's great but when it's not, you're dragging your butt the whole way down the river. — Jamie Krakover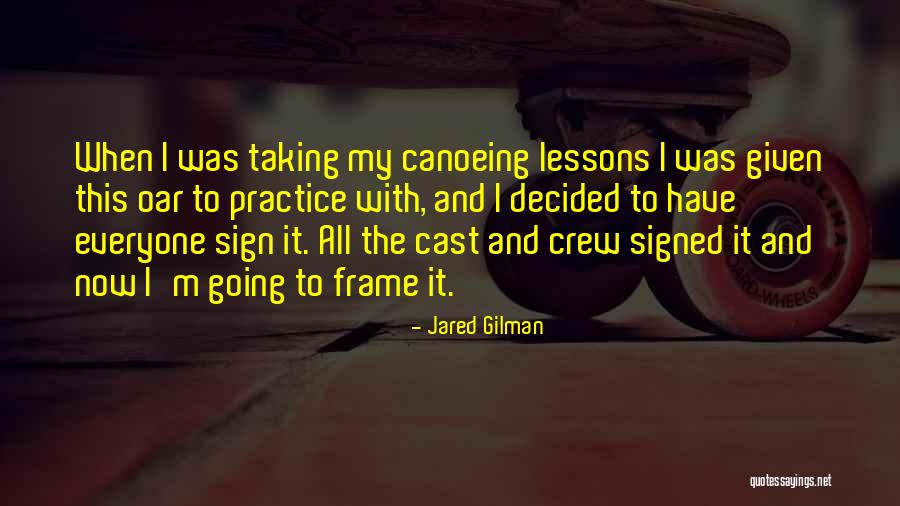 When I was taking my canoeing lessons I was given this oar to practice with, and I decided to have everyone sign it. All the cast and crew signed it and now I'm going to frame it. — Jared Gilman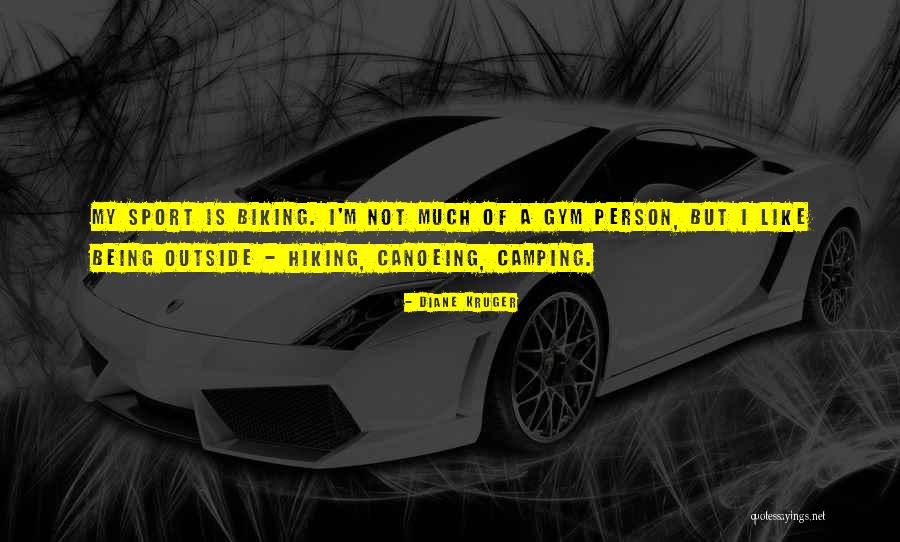 My sport is biking. I'm not much of a gym person, but I like being outside - hiking, canoeing, camping. — Diane Kruger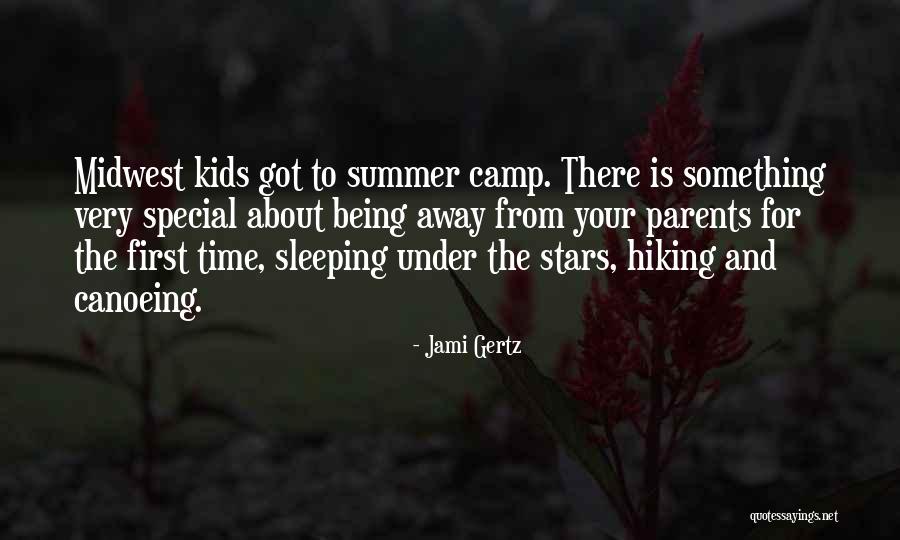 Midwest kids got to summer camp. There is something very special about being away from your parents for the first time, sleeping under the stars, hiking and canoeing. — Jami Gertz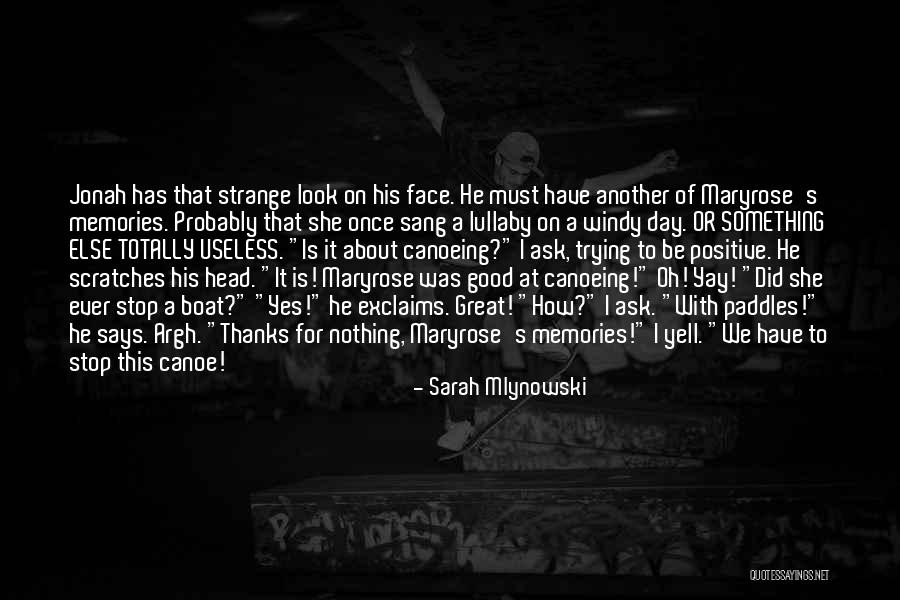 Jonah has that strange look on his face. He must have another of Maryrose's memories. Probably that she once sang a lullaby on a windy day. OR SOMETHING ELSE TOTALLY USELESS. "Is it about canoeing?" I ask, trying to be positive. He scratches his head. "It is! Maryrose was good at canoeing!" Oh! Yay! "Did she ever stop a boat?" "Yes!" he exclaims. Great! "How?" I ask. "With paddles!" he says. Argh. "Thanks for nothing, Maryrose's memories!" I yell. "We have to stop this canoe! — Sarah Mlynowski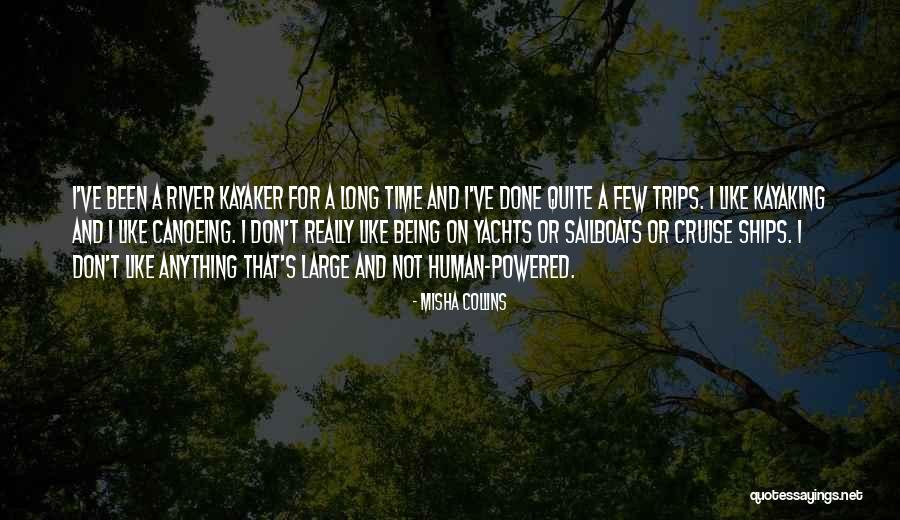 I've been a river kayaker for a long time and I've done quite a few trips. I like kayaking and I like canoeing. I don't really like being on yachts or sailboats or cruise ships. I don't like anything that's large and not human-powered. — Misha Collins
Cars, with their air conditioning, windows, sound systems, and great speed, keep us isolated from our environment ...
"Self-propulsion," such as biking, walking, canoeing, puts us in touch with the land below and the world around us. — Dinty W. Moore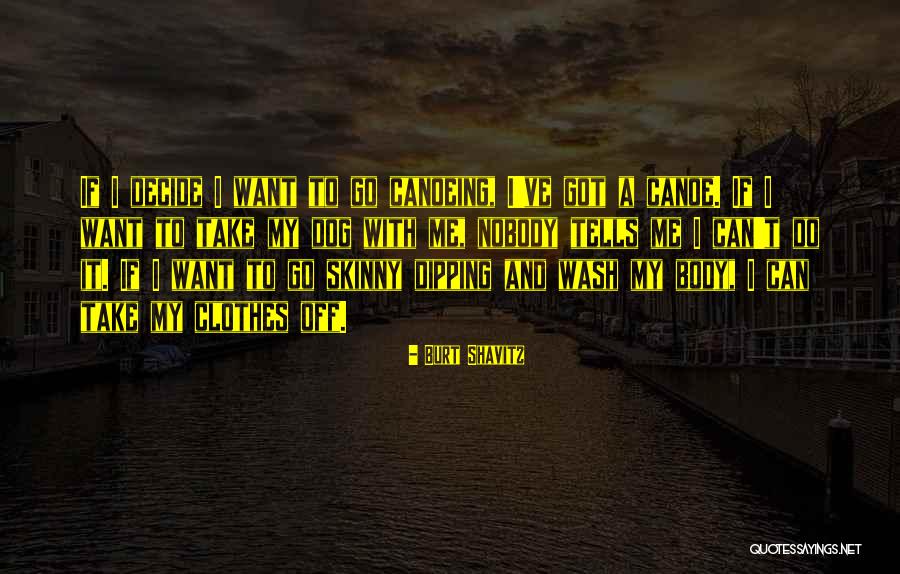 If I decide I want to go canoeing, I've got a canoe. If I want to take my dog with me, nobody tells me I can't do it. If I want to go skinny dipping and wash my body, I can take my clothes off. — Burt Shavitz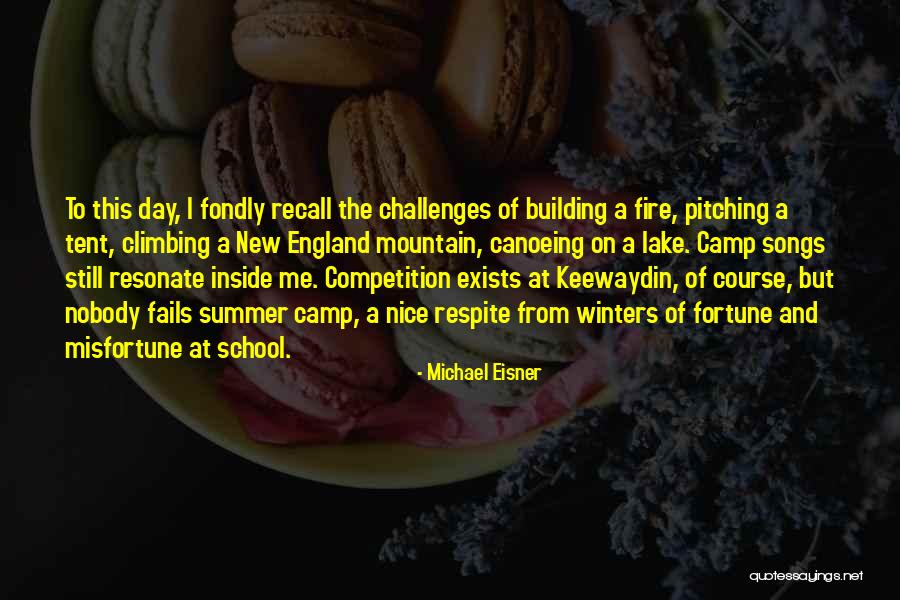 To this day, I fondly recall the challenges of building a fire, pitching a tent, climbing a New England mountain, canoeing on a lake. Camp songs still resonate inside me. Competition exists at Keewaydin, of course, but nobody fails summer camp, a nice respite from winters of fortune and misfortune at school. — Michael Eisner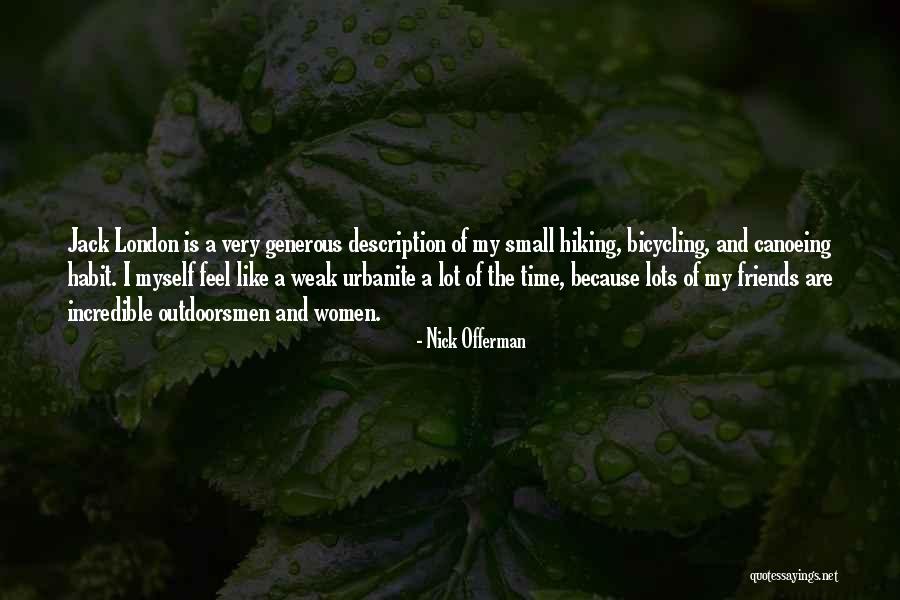 Jack London is a very generous description of my small hiking, bicycling, and canoeing habit. I myself feel like a weak urbanite a lot of the time, because lots of my friends are incredible outdoorsmen and women. — Nick Offerman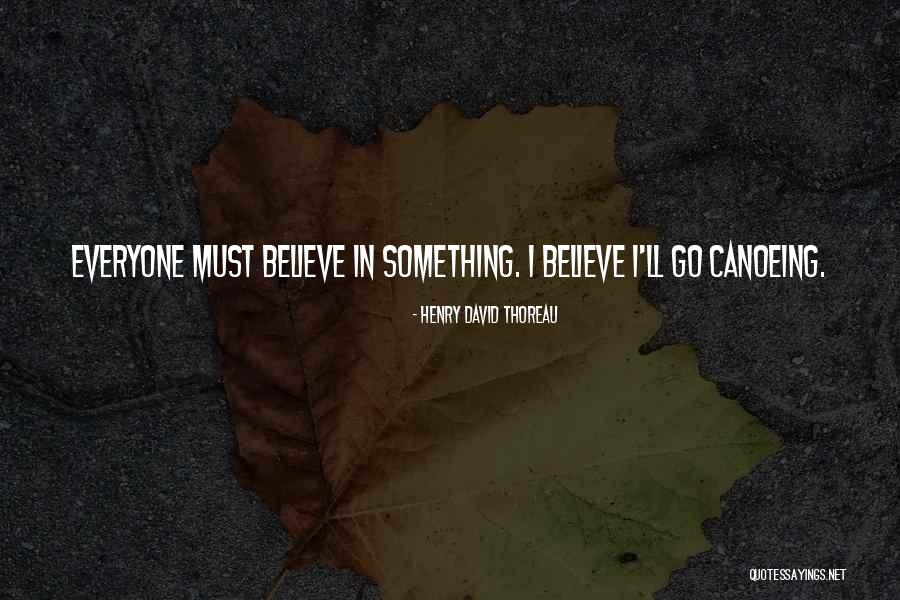 Everyone must believe in something. I believe I'll go canoeing. — Henry David Thoreau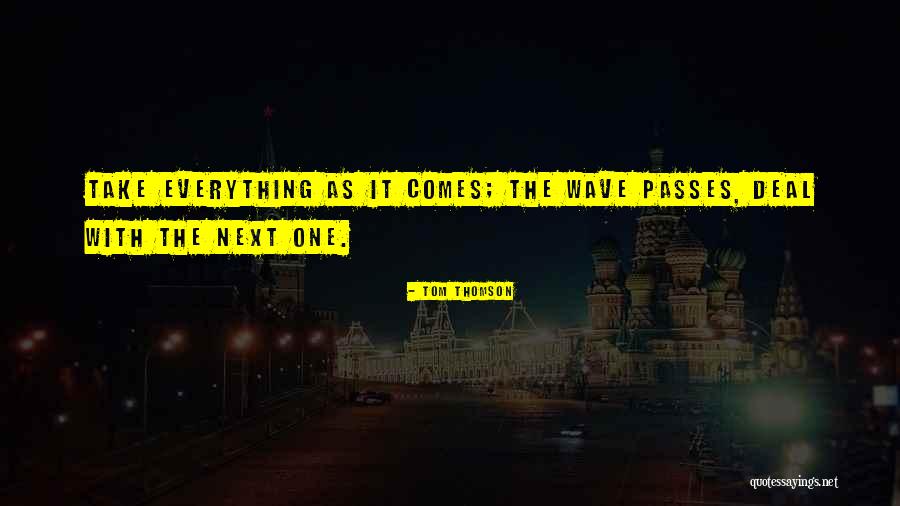 Take everything as it comes; the wave passes, deal with the next one. — Tom Thomson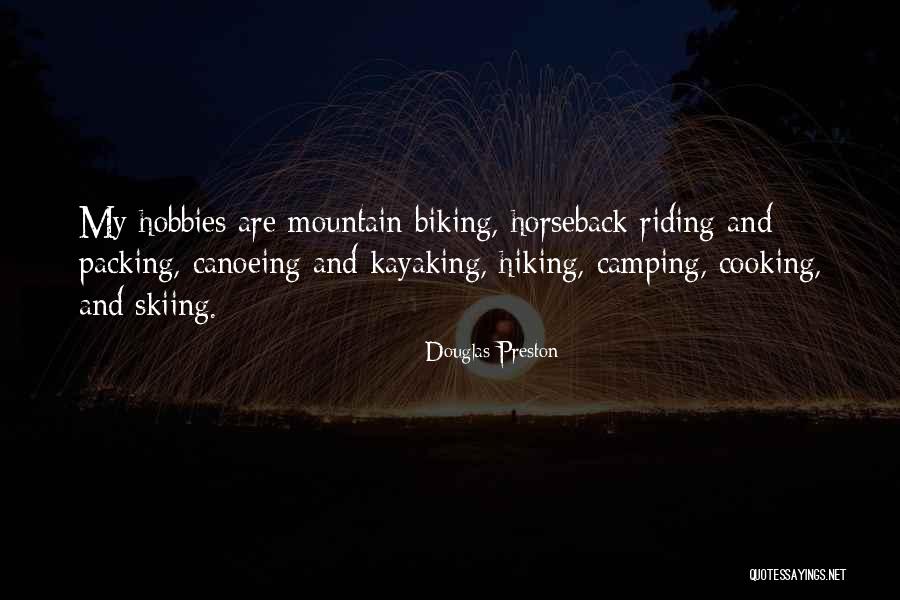 My hobbies are mountain biking, horseback riding and packing, canoeing and kayaking, hiking, camping, cooking, and skiing. — Douglas Preston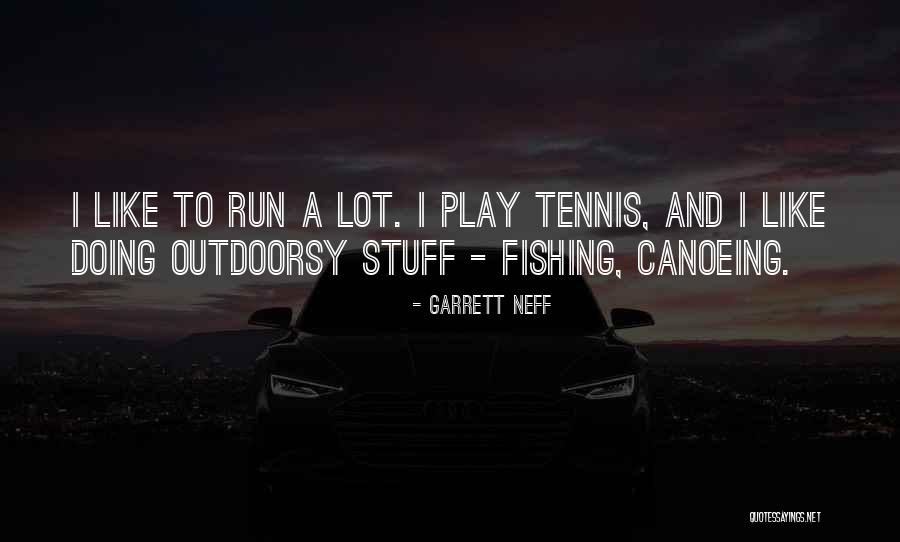 I like to run a lot. I play tennis, and I like doing outdoorsy stuff - fishing, canoeing. — Garrett Neff