Quotes & Sayings About Breaking Up Families
Enjoy reading and share 11 famous quotes about Breaking Up Families with everyone.
Top Breaking Up Families Quotes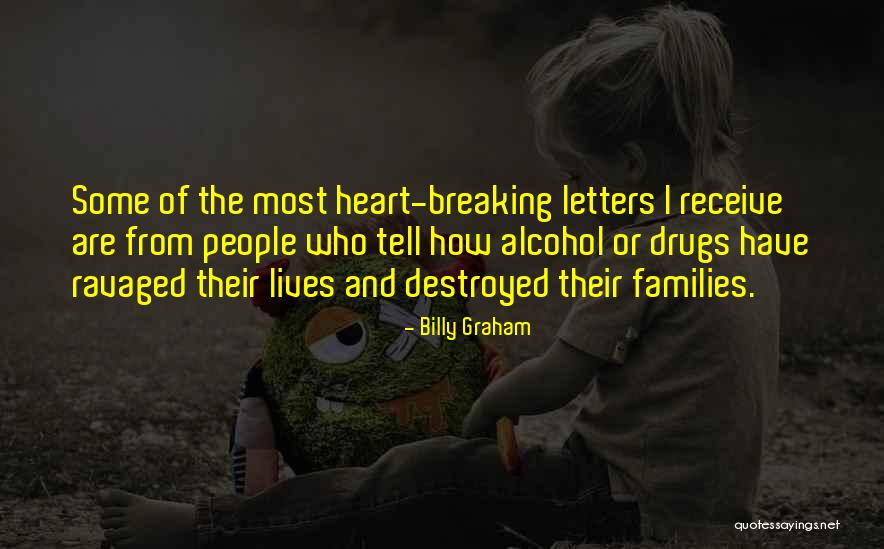 Some of the most heart-breaking letters I receive are from people who tell how alcohol or drugs have ravaged their lives and destroyed their families. — Billy Graham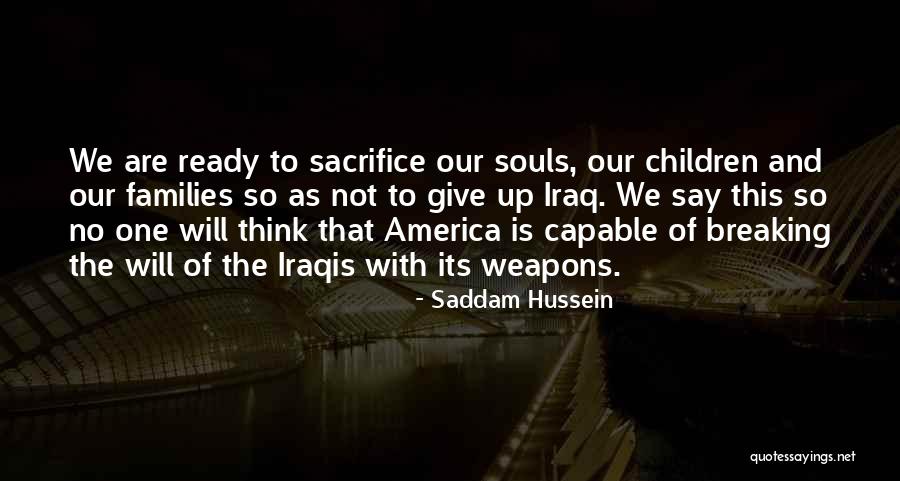 We are ready to sacrifice our souls, our children and our families so as not to give up Iraq. We say this so no one will think that America is capable of breaking the will of the Iraqis with its weapons. — Saddam Hussein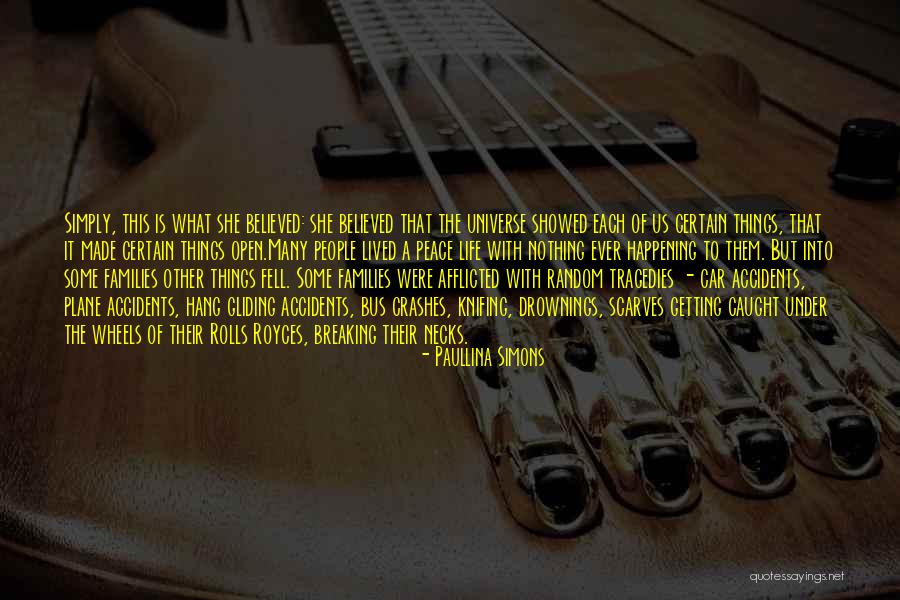 Simply, this is what she believed: she believed that the universe showed each of us certain things, that it made certain things open.
Many people lived a peace life with nothing ever happening to them. But into some families other things fell. Some families were afflicted with random tragedies - car accidents, plane accidents, hang gliding accidents, bus crashes, knifing, drownings, scarves getting caught under the wheels of their Rolls Royces, breaking their necks. — Paullina Simons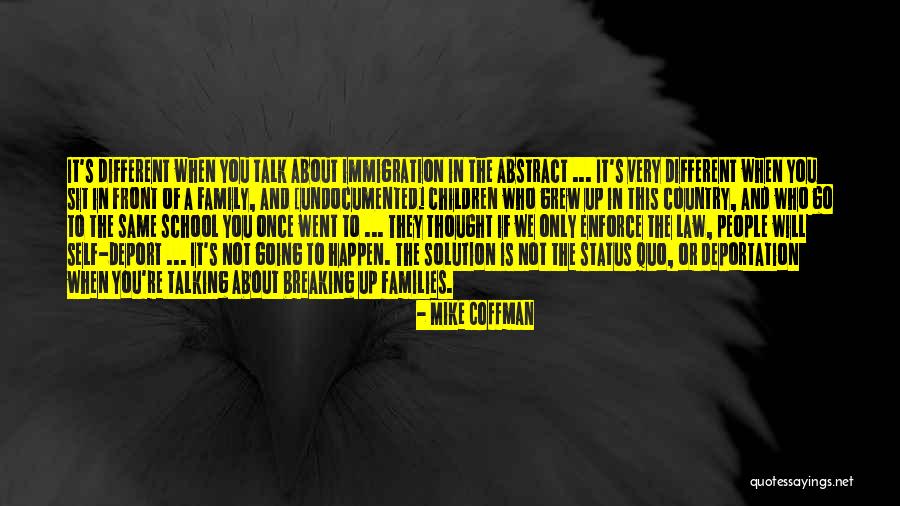 It's different when you talk about immigration in the abstract ... It's very different when you sit in front of a family, and [undocumented] children who grew up in this country, and who go to the same school you once went to ... They thought if we only enforce the law, people will self-deport ... It's not going to happen. The solution is not the status quo, or deportation when you're talking about breaking up families. — Mike Coffman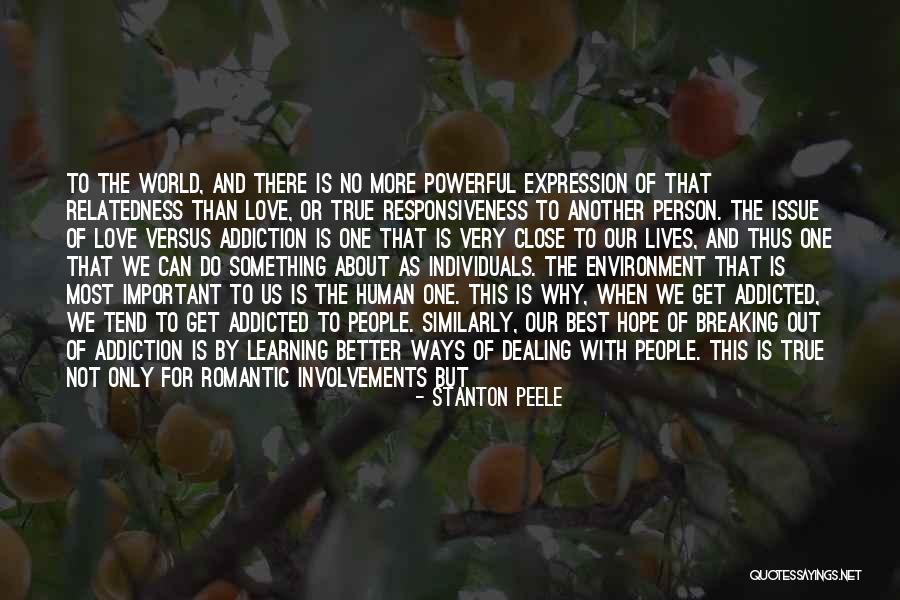 to the world, and there is no more powerful expression of that relatedness than love, or true responsiveness to another person. The issue of love versus addiction is one that is very close to our lives, and thus one that we can do something about as individuals. The environment that is most important to us is the human one. This is why, when we get addicted, we tend to get addicted to people. Similarly, our best hope of breaking out of addiction is by learning better ways of dealing with people. This is true not only for romantic involvements but also for family ties and friendships. Our families have — Stanton Peele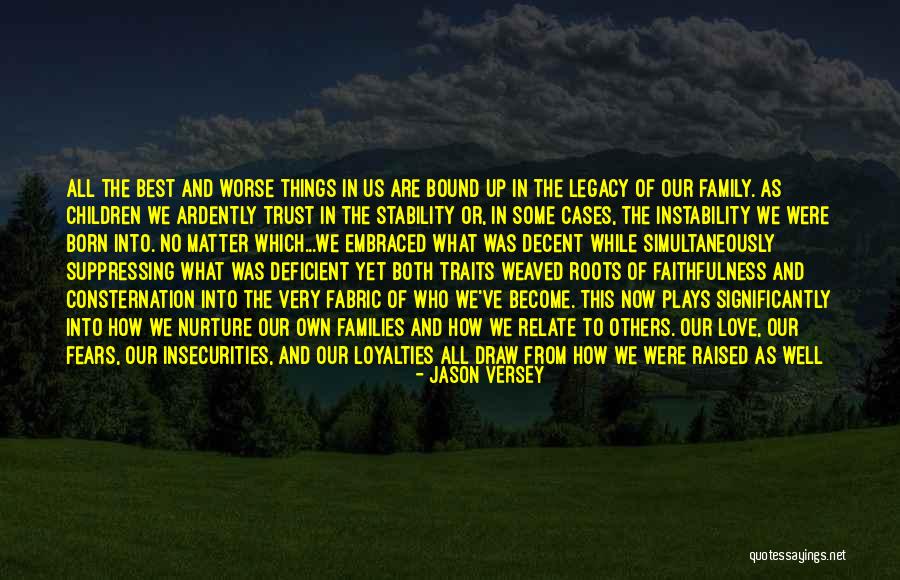 All the best and worse things in us are bound up in the legacy of our family. As children we ardently trust in the stability or, in some cases, the instability we were born into. No matter which...we embraced what was decent while simultaneously suppressing what was deficient yet both traits weaved roots of faithfulness and consternation into the very fabric of who we've become. This now plays significantly into how we nurture our own families and how we relate to others. Our love, our fears, our insecurities, and our loyalties all draw from how we were raised as well as our inherent desire to shift its paradigm to optimistically better the life of not just our children...but our children's children. That's the gift and or the curse of a legacy. Which will you leave behind? — Jason Versey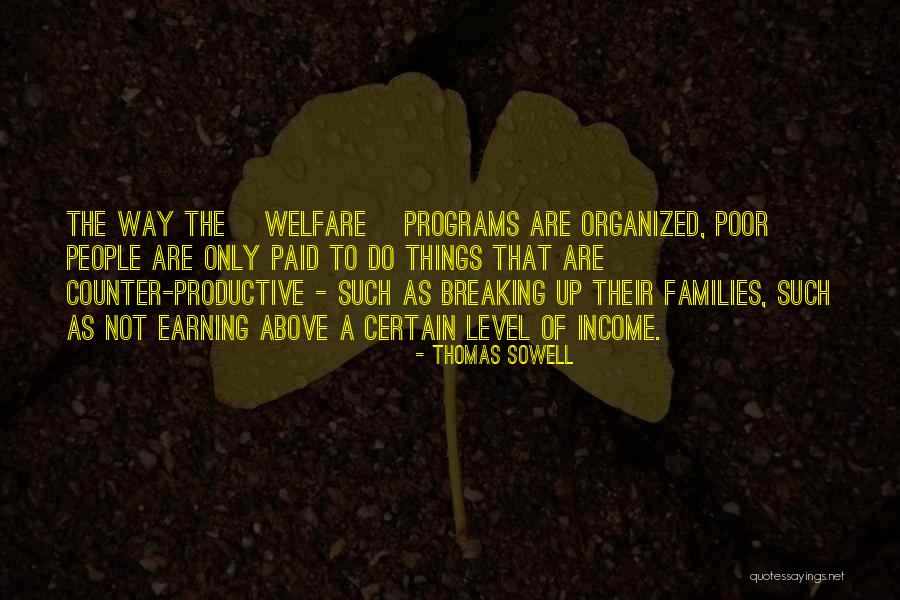 The way the [welfare] programs are organized, poor people are only paid to do things that are counter-productive - such as breaking up their families, such as not earning above a certain level of income. — Thomas Sowell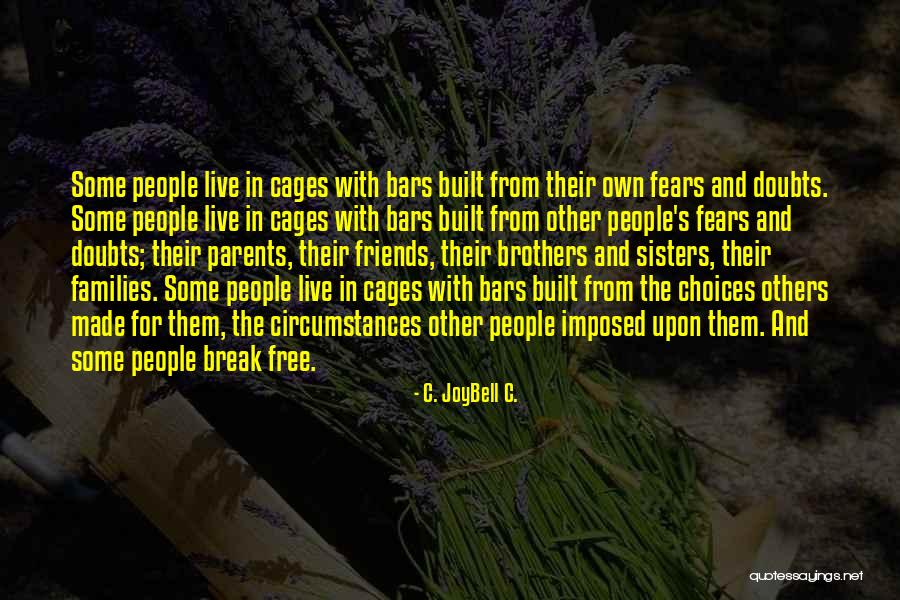 Some people live in cages with bars built from their own fears and doubts. Some people live in cages with bars built from other people's fears and doubts; their parents, their friends, their brothers and sisters, their families. Some people live in cages with bars built from the choices others made for them, the circumstances other people imposed upon them. And some people break free. — C. JoyBell C.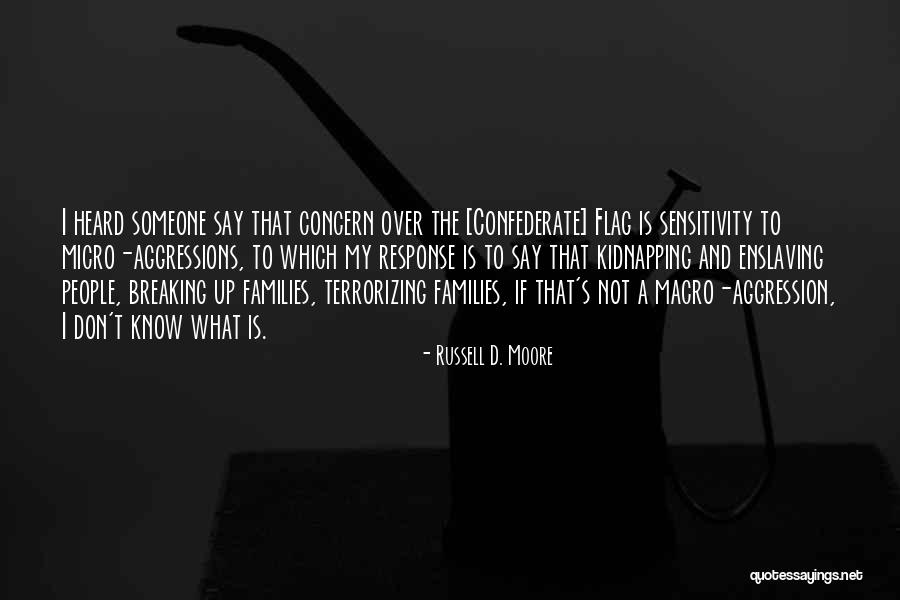 I heard someone say that concern over the [Confederate] Flag is sensitivity to micro-aggressions, to which my response is to say that kidnapping and enslaving people, breaking up families, terrorizing families, if that's not a macro-aggression, I don't know what is. — Russell D. Moore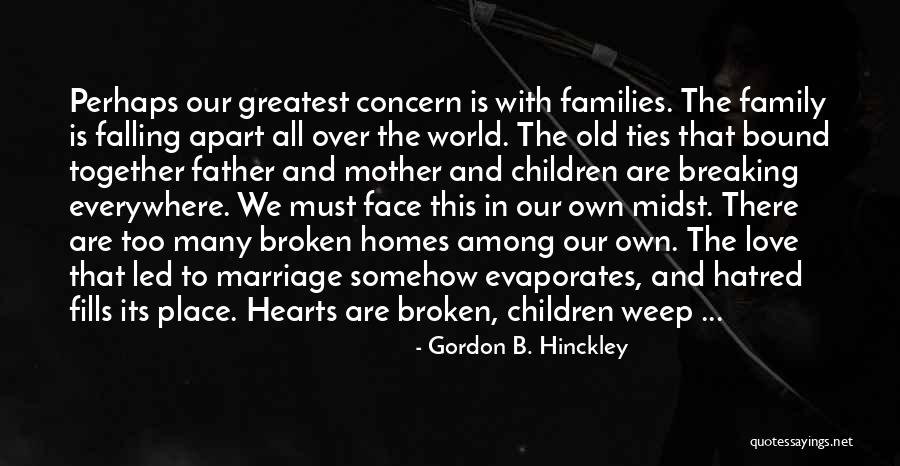 Perhaps our greatest concern is with families. The family is falling apart all over the world. The old ties that bound together father and mother and children are breaking everywhere. We must face this in our own midst. There are too many broken homes among our own. The love that led to marriage somehow evaporates, and hatred fills its place. Hearts are broken, children weep ... — Gordon B. Hinckley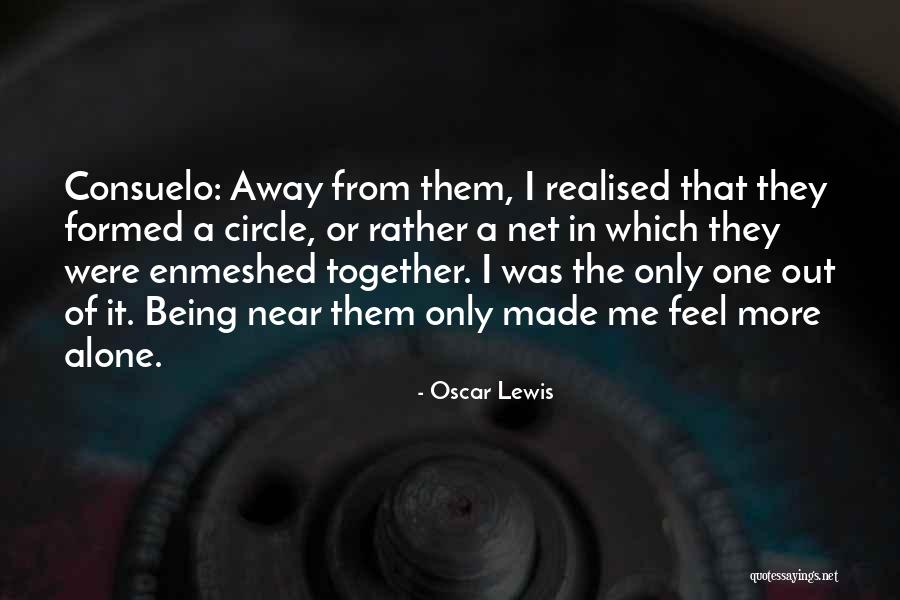 Consuelo: Away from them, I realised that they formed a circle, or rather a net in which they were enmeshed together. I was the only one out of it. Being near them only made me feel more alone. — Oscar Lewis