Boyz N Hood Quotes & Sayings
Enjoy reading and share 10 famous quotes about Boyz N Hood with everyone.
Top Boyz N Hood Quotes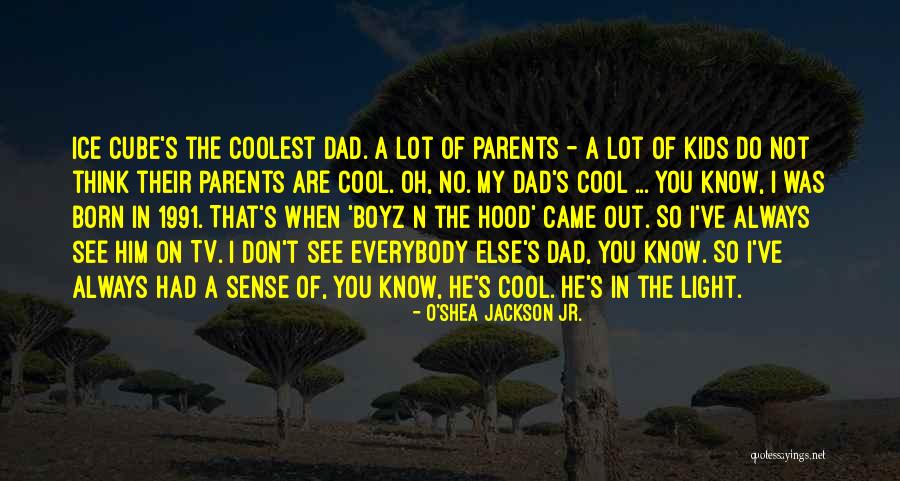 Ice Cube's the coolest dad. A lot of parents - a lot of kids do not think their parents are cool. Oh, no. My dad's cool ... You know, I was born in 1991. That's when 'Boyz n the Hood' came out. So I've always see him on TV. I don't see everybody else's dad, you know. So I've always had a sense of, you know, he's cool. He's in the light. — O'Shea Jackson Jr.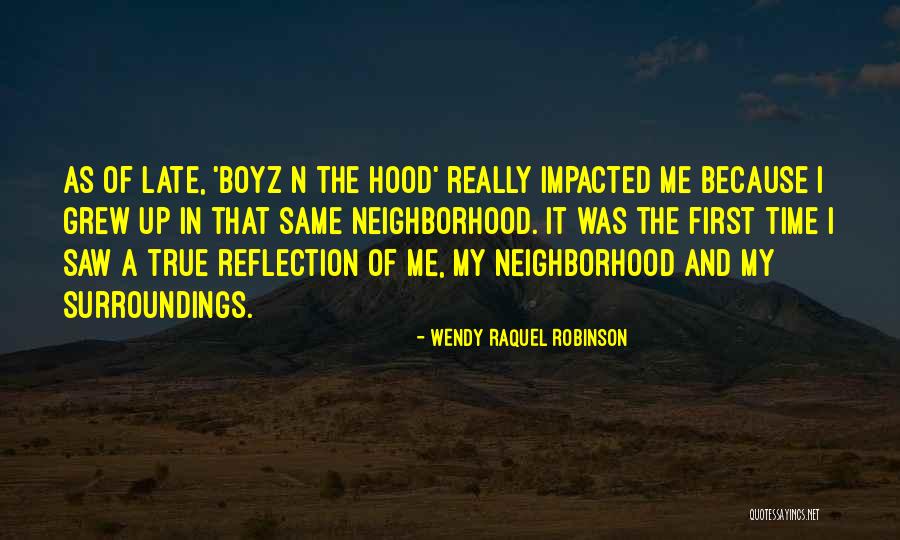 As of late, 'Boyz n the Hood' really impacted me because I grew up in that same neighborhood. It was the first time I saw a true reflection of me, my neighborhood and my surroundings. — Wendy Raquel Robinson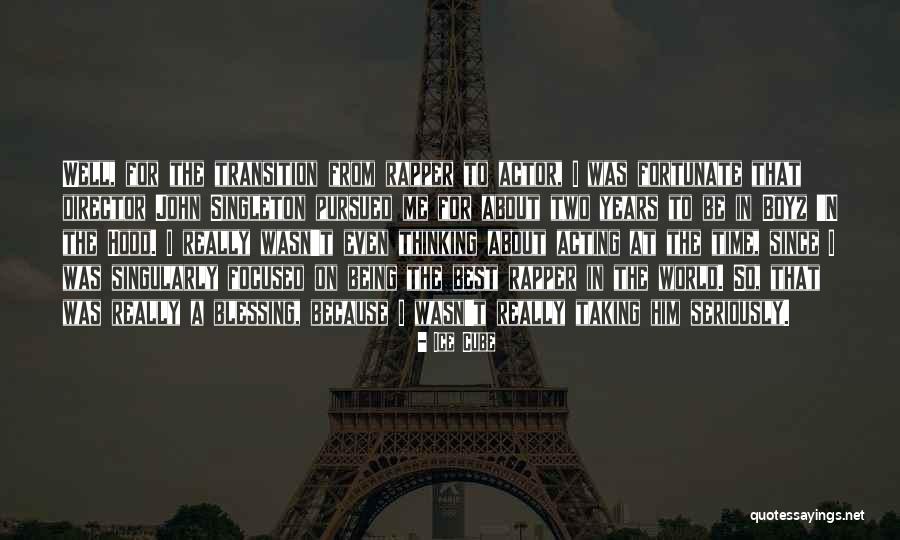 Well, for the transition from rapper to actor, I was fortunate that director John Singleton pursued me for about two years to be in Boyz 'N the Hood. I really wasn't even thinking about acting at the time, since I was singularly focused on being the best rapper in the world. So, that was really a blessing, because I wasn't really taking him seriously. — Ice Cube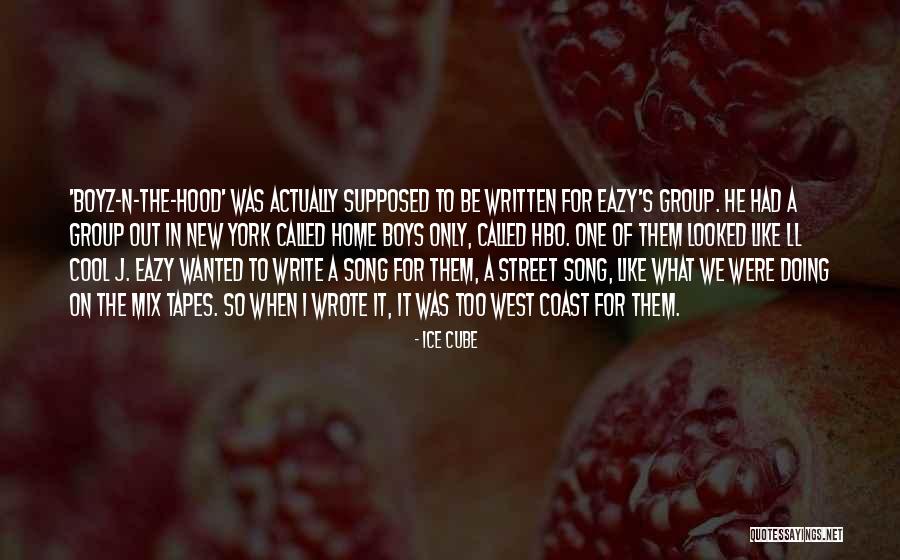 'Boyz-n-the-Hood' was actually supposed to be written for Eazy's group. He had a group out in New York called Home Boys Only, called HBO. One of them looked like LL Cool J. Eazy wanted to write a song for them, a street song, like what we were doing on the mix tapes. So when I wrote it, it was too West Coast for them. — Ice Cube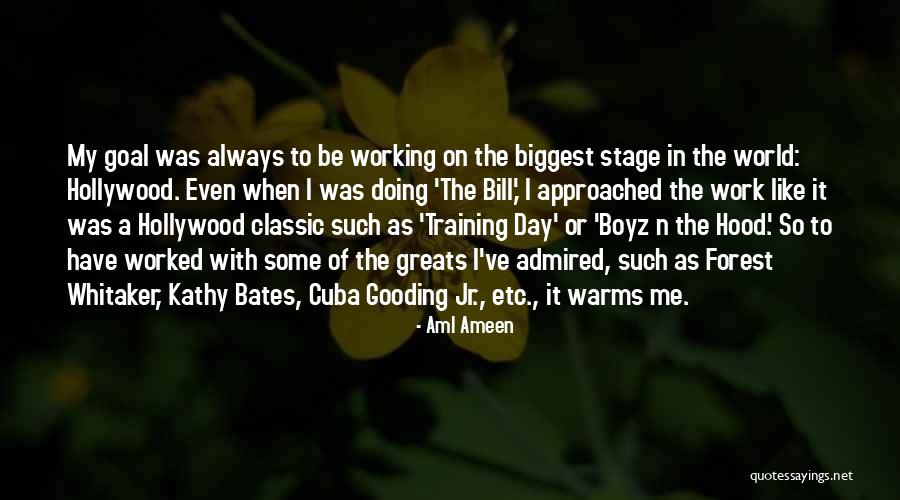 My goal was always to be working on the biggest stage in the world: Hollywood. Even when I was doing 'The Bill,' I approached the work like it was a Hollywood classic such as 'Training Day' or 'Boyz n the Hood.' So to have worked with some of the greats I've admired, such as Forest Whitaker, Kathy Bates, Cuba Gooding Jr., etc., it warms me. — Aml Ameen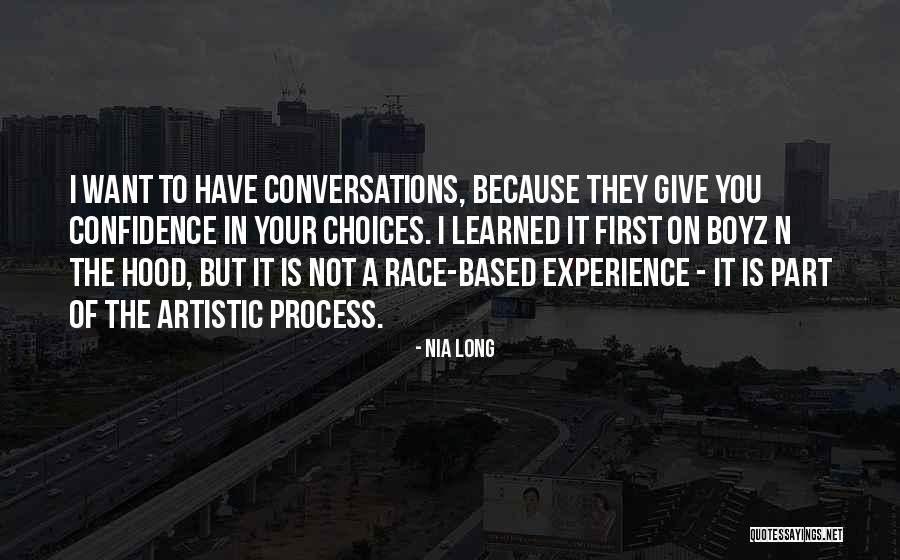 I want to have conversations, because they give you confidence in your choices. I learned it first on Boyz n the Hood, but it is not a race-based experience - it is part of the artistic process. — Nia Long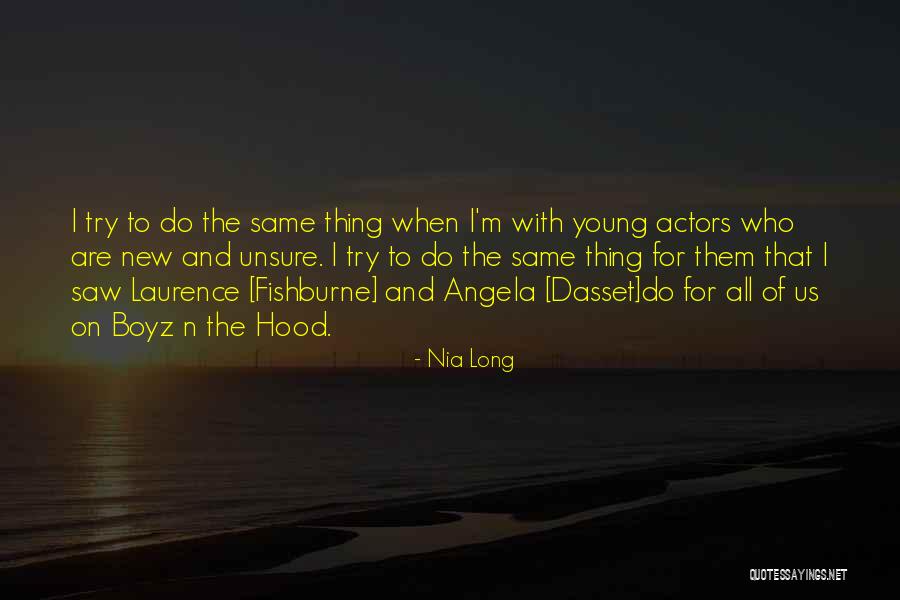 I try to do the same thing when I'm with young actors who are new and unsure. I try to do the same thing for them that I saw Laurence [Fishburne] and Angela [Dasset]do for all of us on Boyz n the Hood. — Nia Long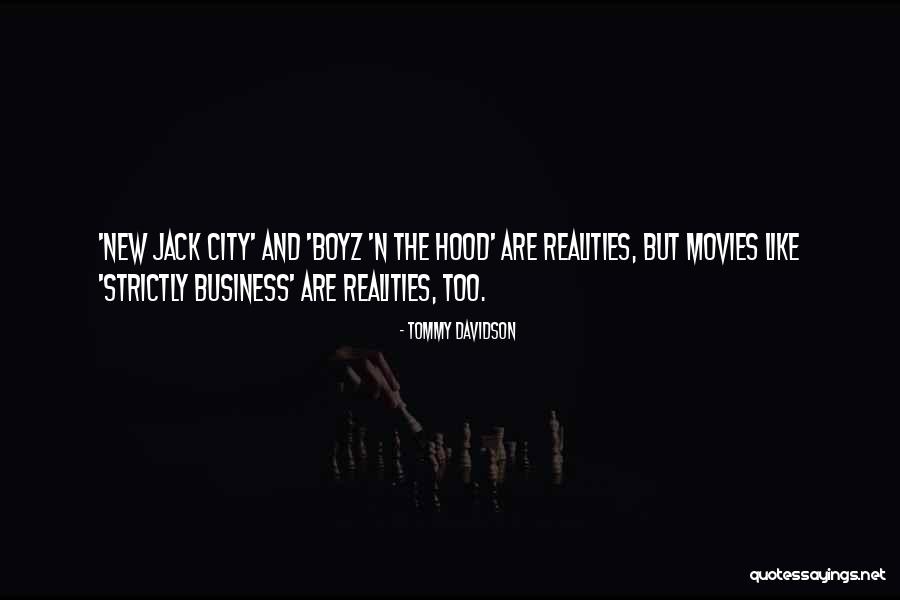 'New Jack City' and 'Boyz 'N the Hood' are realities, but movies like 'Strictly Business' are realities, too. — Tommy Davidson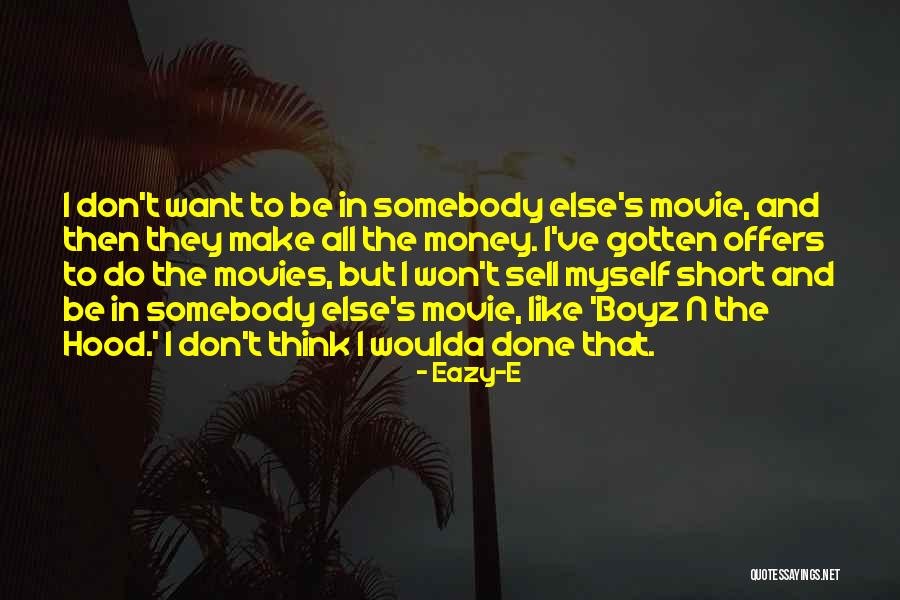 I don't want to be in somebody else's movie, and then they make all the money. I've gotten offers to do the movies, but I won't sell myself short and be in somebody else's movie, like 'Boyz N the Hood.' I don't think I woulda done that. — Eazy-E
When I did 'Boyz N The Hood', I never thought how we grew up in South Central was interesting enough for a movie. — Ice Cube