Quotes & Sayings About Blenders
Enjoy reading and share 11 famous quotes about Blenders with everyone.
Top Blenders Quotes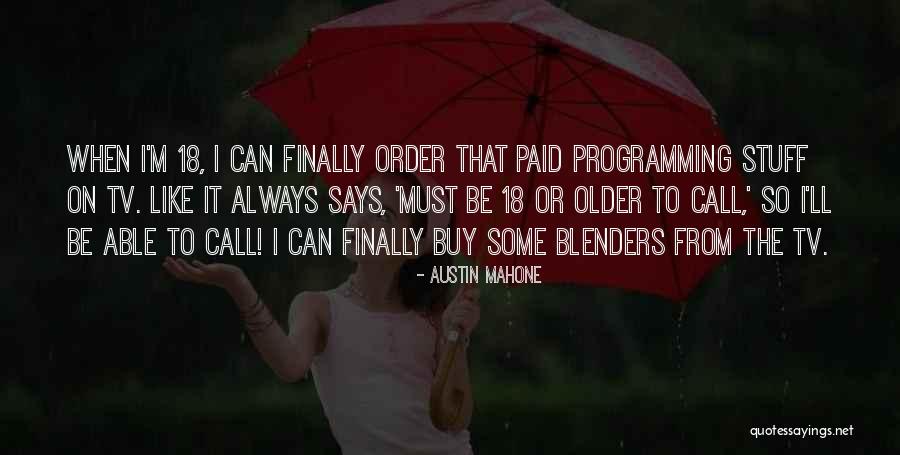 When I'm 18, I can finally order that paid programming stuff on TV. Like it always says, 'Must be 18 or older to call,' so I'll be able to call! I can finally buy some blenders from the TV. — Austin Mahone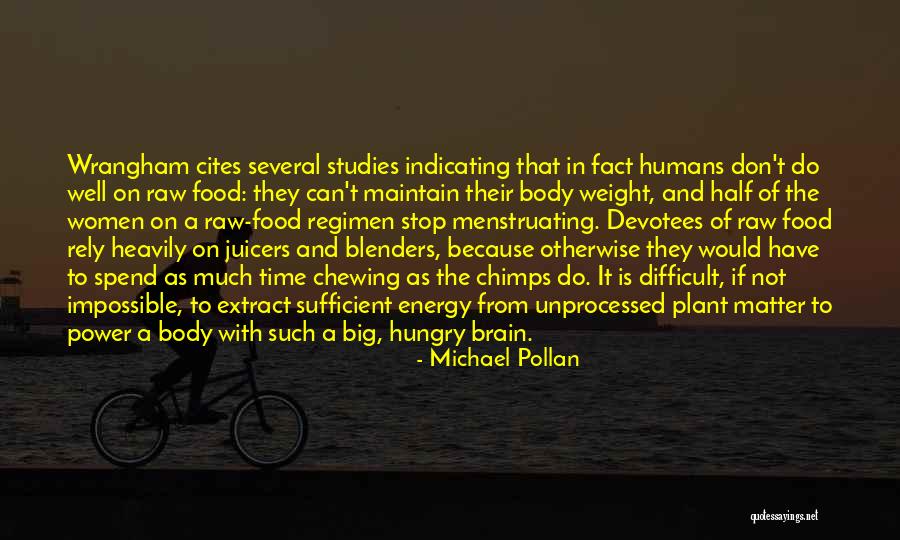 Wrangham cites several studies indicating that in fact humans don't do well on raw food: they can't maintain their body weight, and half of the women on a raw-food regimen stop menstruating. Devotees of raw food rely heavily on juicers and blenders, because otherwise they would have to spend as much time chewing as the chimps do. It is difficult, if not impossible, to extract sufficient energy from unprocessed plant matter to power a body with such a big, hungry brain. — Michael Pollan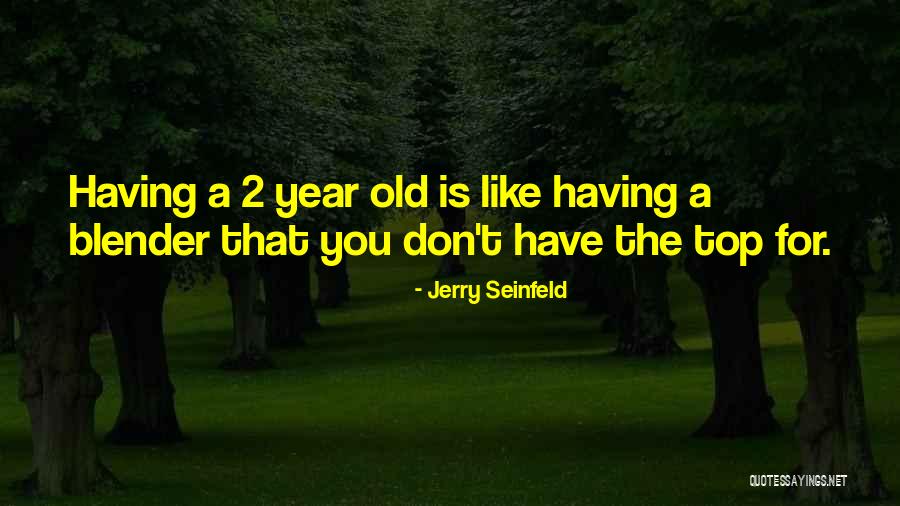 Having a 2 year old is like having a blender that you don't have the top for. — Jerry Seinfeld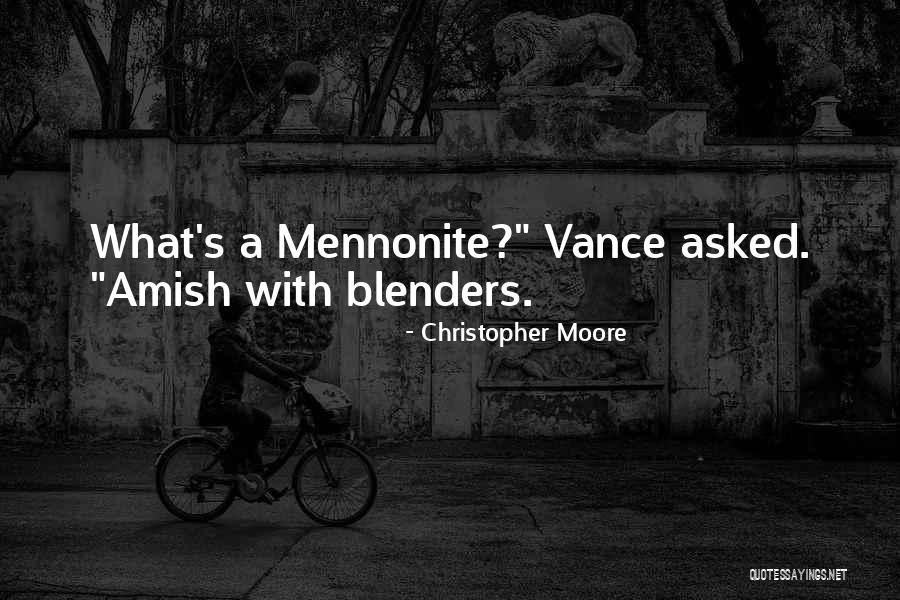 What's a Mennonite?" Vance asked. "Amish with blenders. — Christopher Moore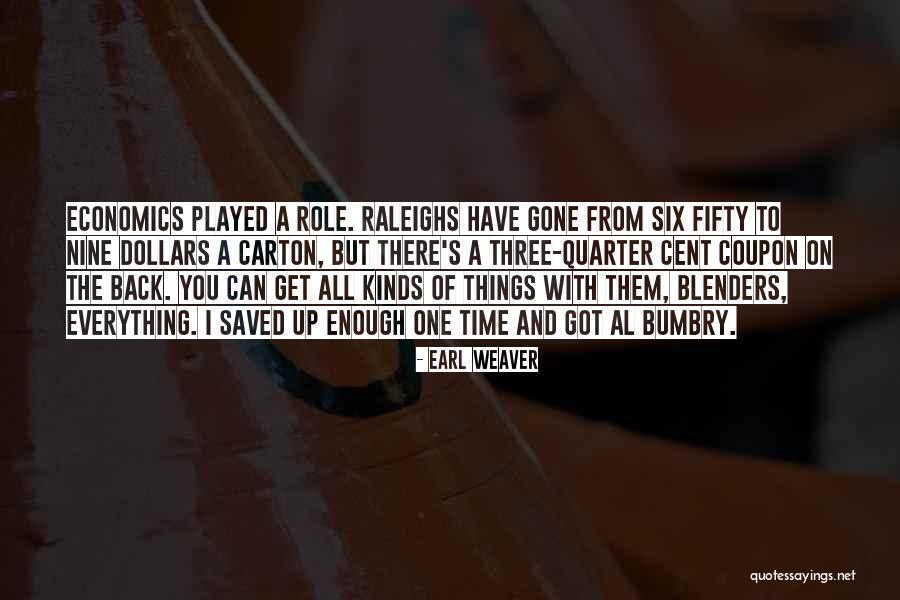 Economics played a role. Raleighs have gone from six fifty to nine dollars a carton, but there's a three-quarter cent coupon on the back. You can get all kinds of things with them, blenders, everything. I saved up enough one time and got Al Bumbry. — Earl Weaver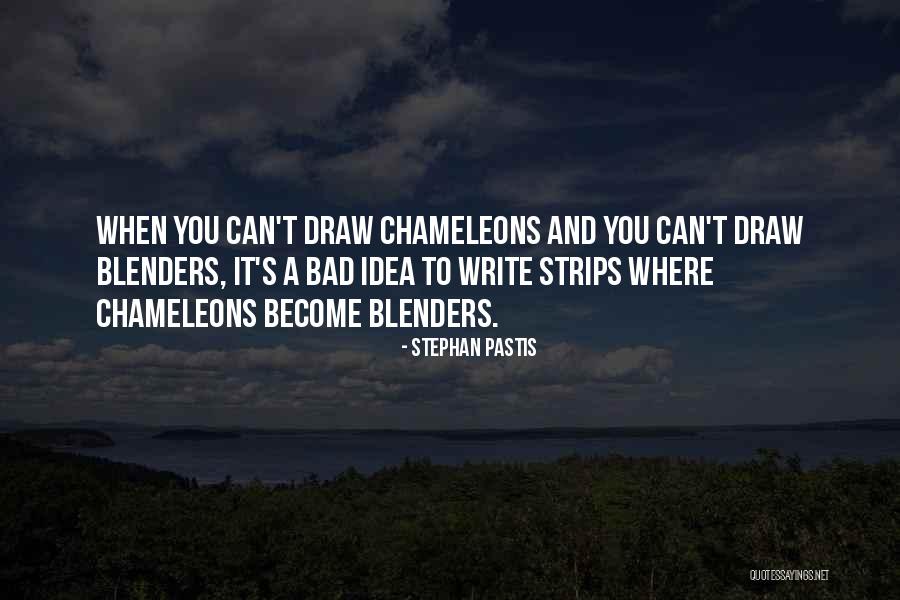 When you can't draw chameleons and you can't draw blenders, it's a bad idea to write strips where chameleons become blenders. — Stephan Pastis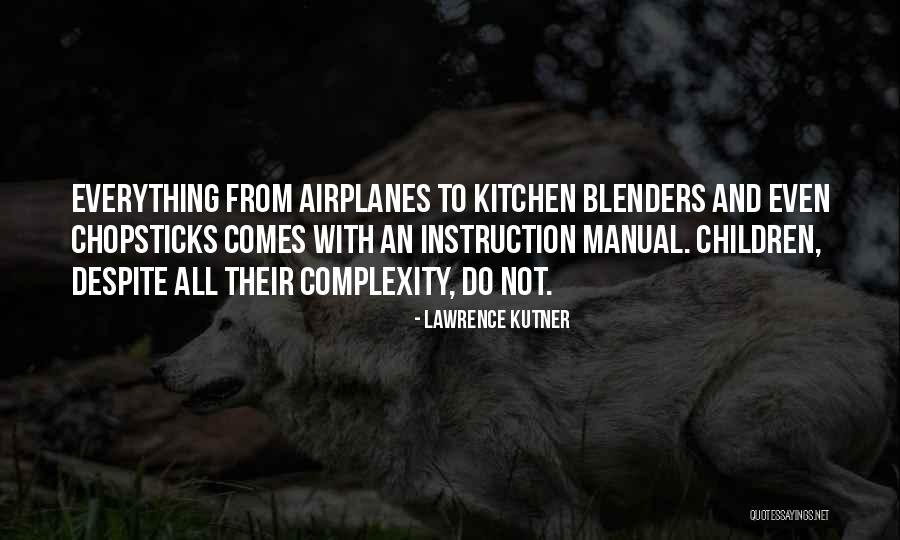 Everything from airplanes to kitchen blenders and even chopsticks comes with an instruction manual. Children, despite all their complexity, do not. — Lawrence Kutner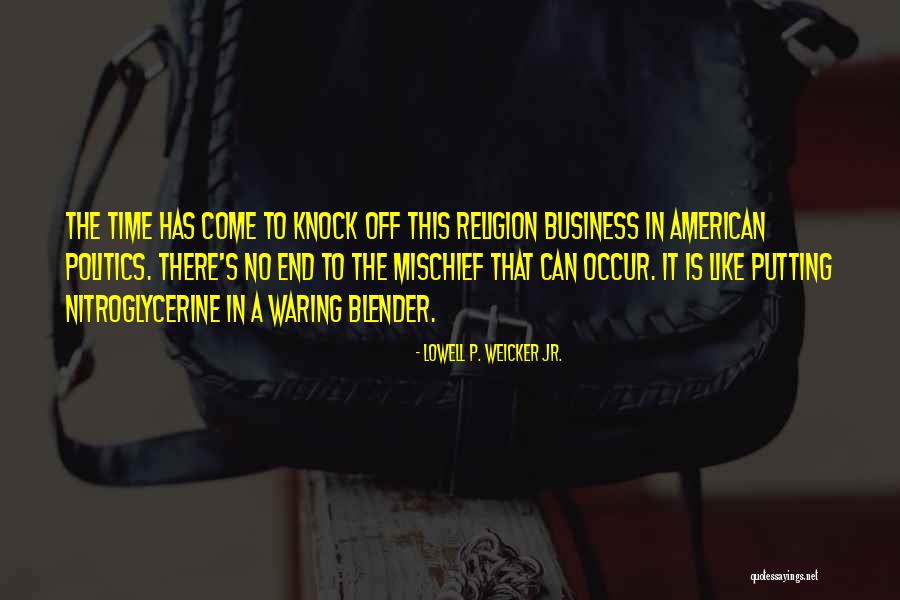 The time has come to knock off this religion business in American politics. There's no end to the mischief that can occur. It is like putting nitroglycerine in a Waring blender. — Lowell P. Weicker Jr.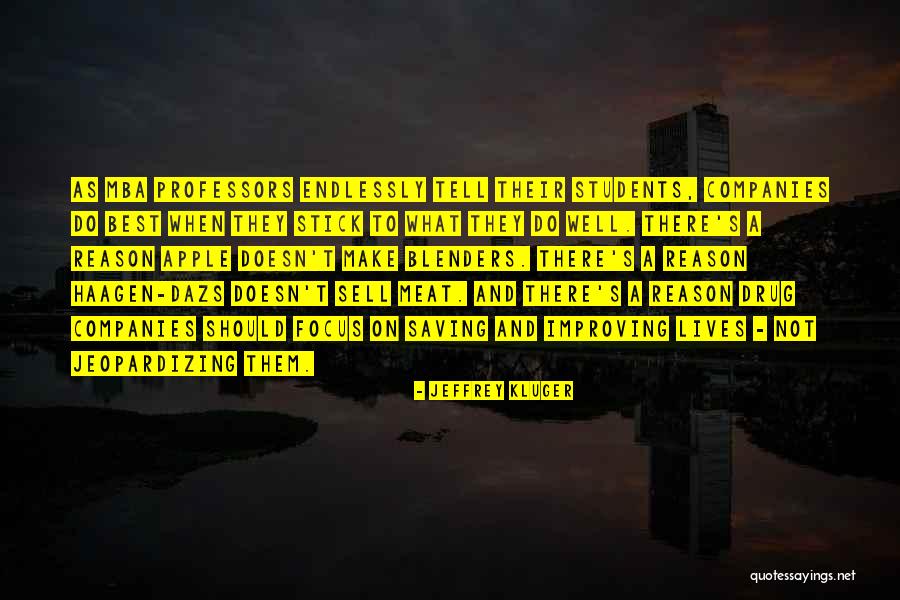 As MBA professors endlessly tell their students, companies do best when they stick to what they do well. There's a reason Apple doesn't make blenders. There's a reason Haagen-Dazs doesn't sell meat. And there's a reason drug companies should focus on saving and improving lives - not jeopardizing them. — Jeffrey Kluger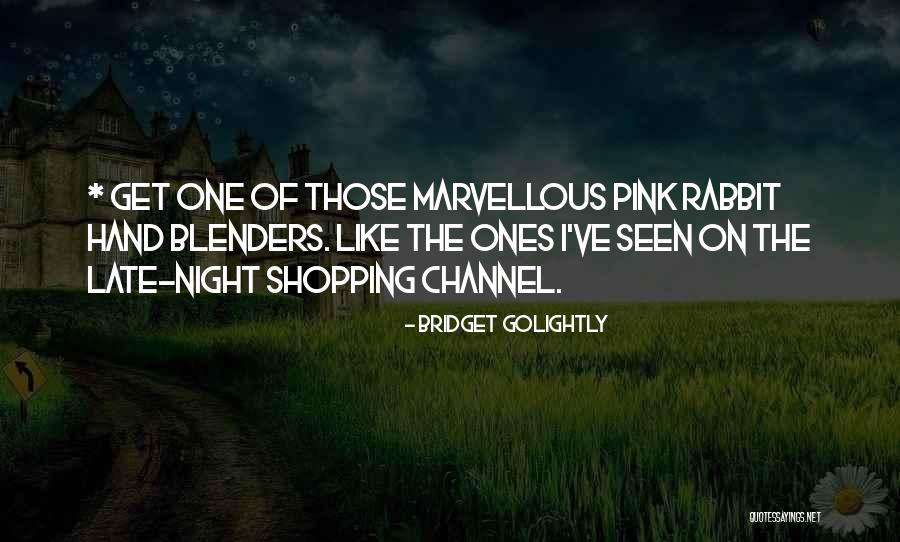 * Get one of those marvellous pink rabbit hand blenders. Like the ones I've seen on the late-night shopping channel. — Bridget Golightly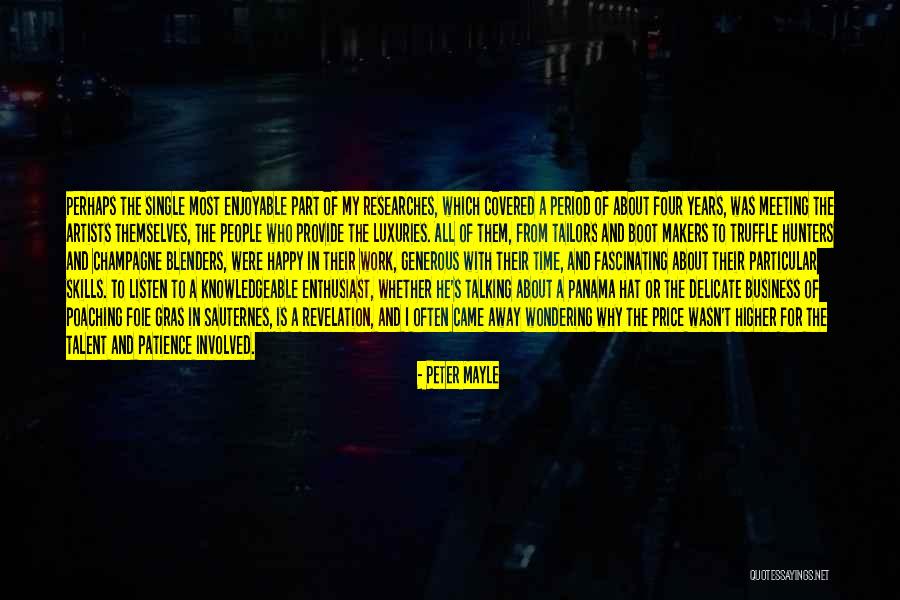 Perhaps the single most enjoyable part of my researches, which covered a period of about four years, was meeting the artists themselves, the people who provide the luxuries. All of them, from tailors and boot makers to truffle hunters and champagne blenders, were happy in their work, generous with their time, and fascinating about their particular skills. To listen to a knowledgeable enthusiast, whether he's talking about a Panama hat or the delicate business of poaching foie gras in Sauternes, is a revelation, and I often came away wondering why the price wasn't higher for the talent and patience involved. — Peter Mayle