Best Website Quotes & Sayings
Enjoy reading and share 46 famous quotes about Best Website with everyone.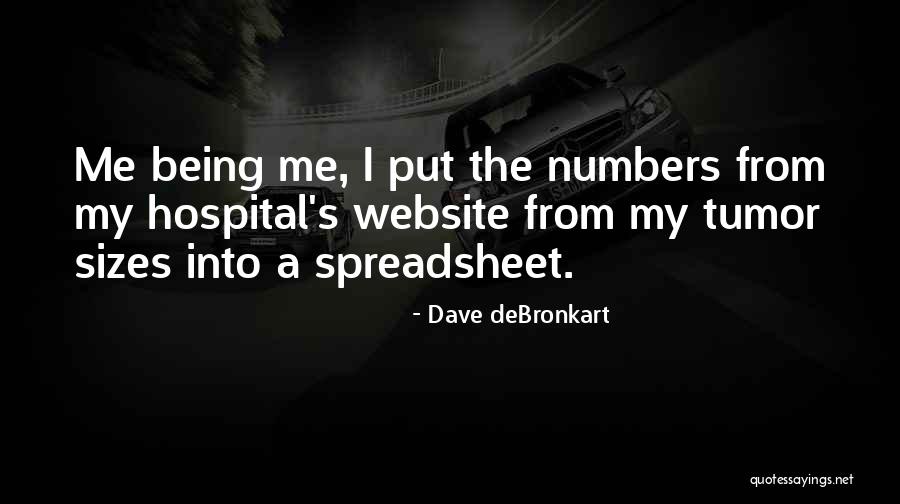 Me being me, I put the numbers from my hospital's website from my tumor sizes into a spreadsheet. — Dave DeBronkart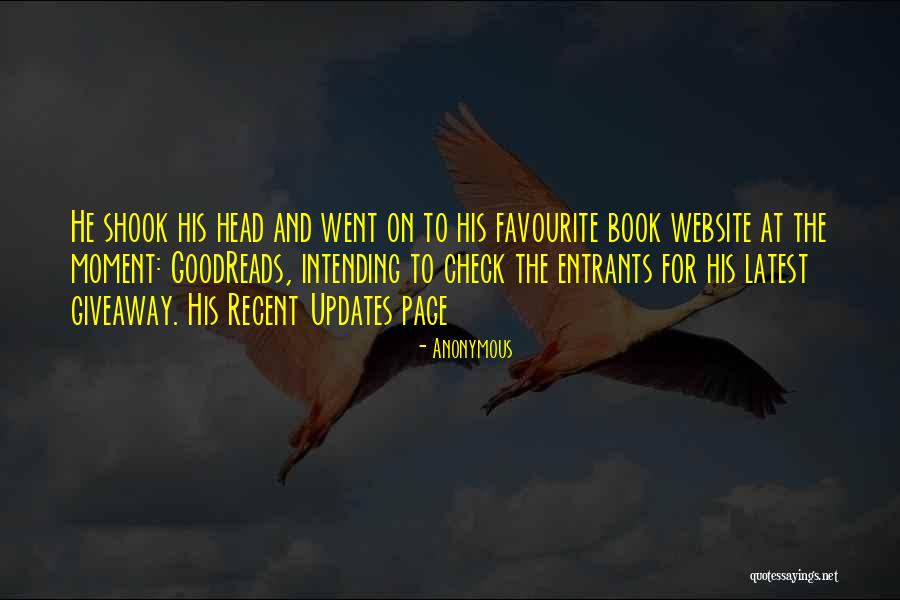 He shook his head and went on to his favourite book website at the moment: GoodReads, intending to check the entrants for his latest giveaway. His Recent Updates page — Anonymous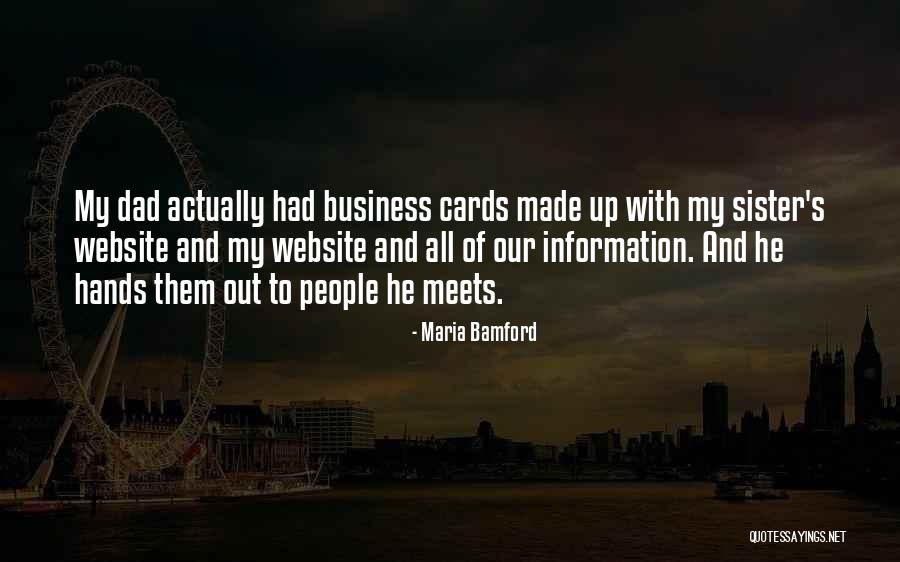 My dad actually had business cards made up with my sister's website and my website and all of our information. And he hands them out to people he meets. — Maria Bamford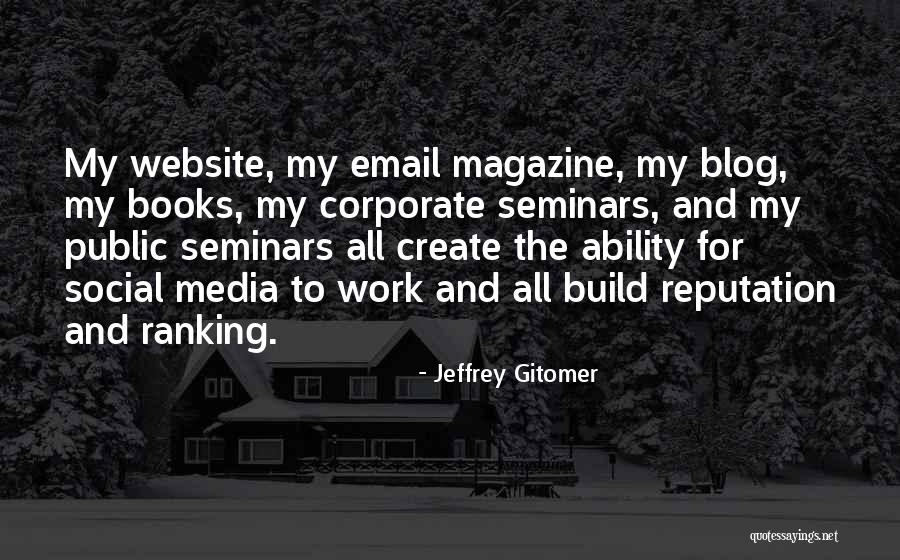 My website, my email magazine, my blog, my books, my corporate seminars, and my public seminars all create the ability for social media to work and all build reputation and ranking. — Jeffrey Gitomer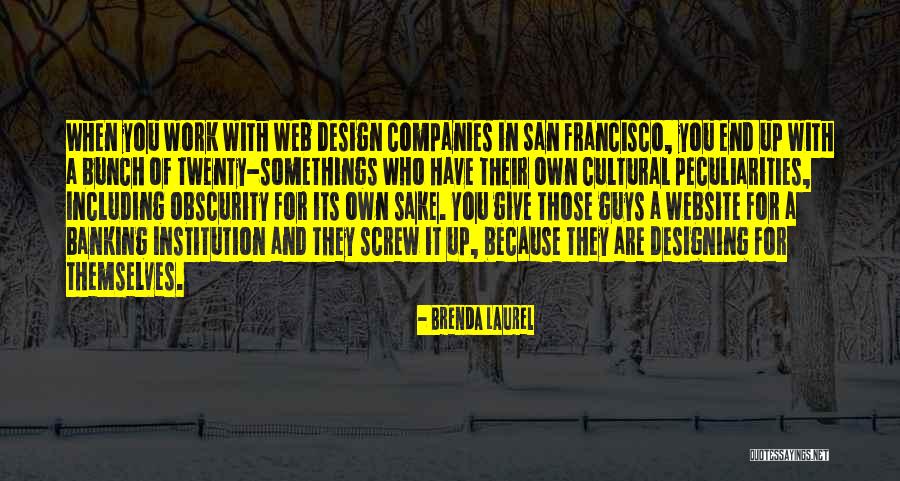 When you work with web design companies in San Francisco, you end up with a bunch of twenty-somethings who have their own cultural peculiarities, including obscurity for its own sake. You give those guys a website for a banking institution and they screw it up, because they are designing for themselves. — Brenda Laurel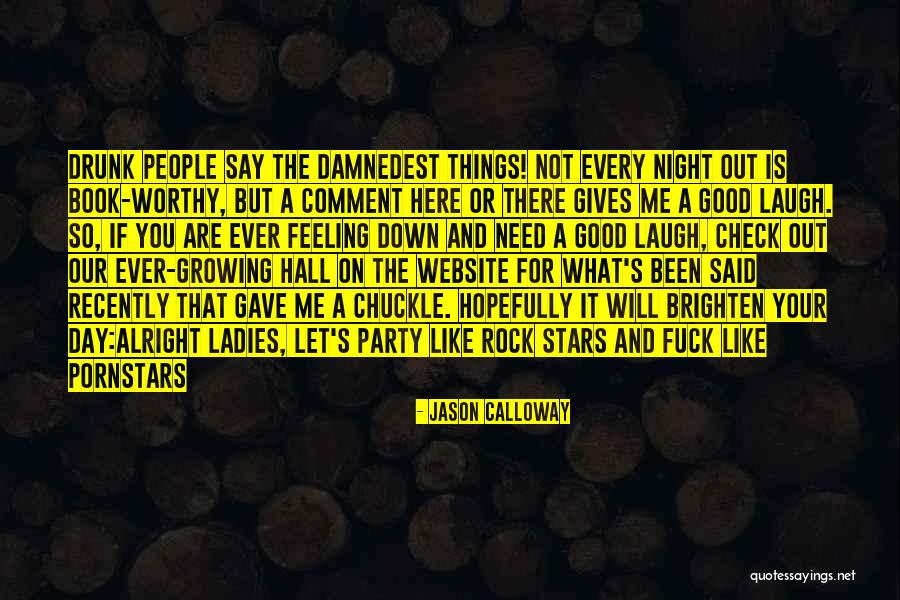 Drunk people say the damnedest things! Not every night out is book-worthy, but a comment here or there gives me a good laugh. So, if you are ever feeling down and need a good laugh, check out our ever-growing Hall on the website for what's been said recently that gave me a chuckle. Hopefully it will brighten your day:

Alright ladies, let's party like rock stars and fuck like pornstars — Jason Calloway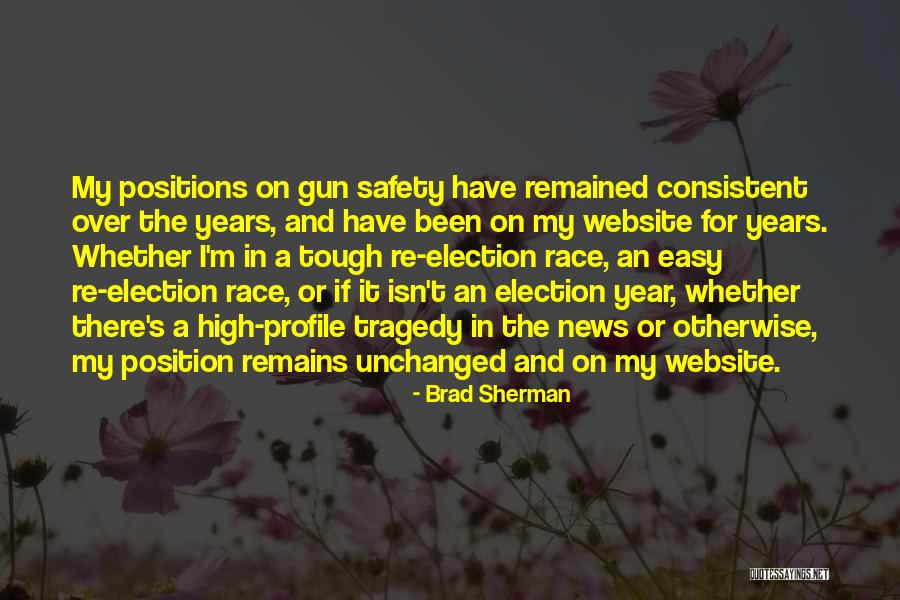 My positions on gun safety have remained consistent over the years, and have been on my website for years. Whether I'm in a tough re-election race, an easy re-election race, or if it isn't an election year, whether there's a high-profile tragedy in the news or otherwise, my position remains unchanged and on my website. — Brad Sherman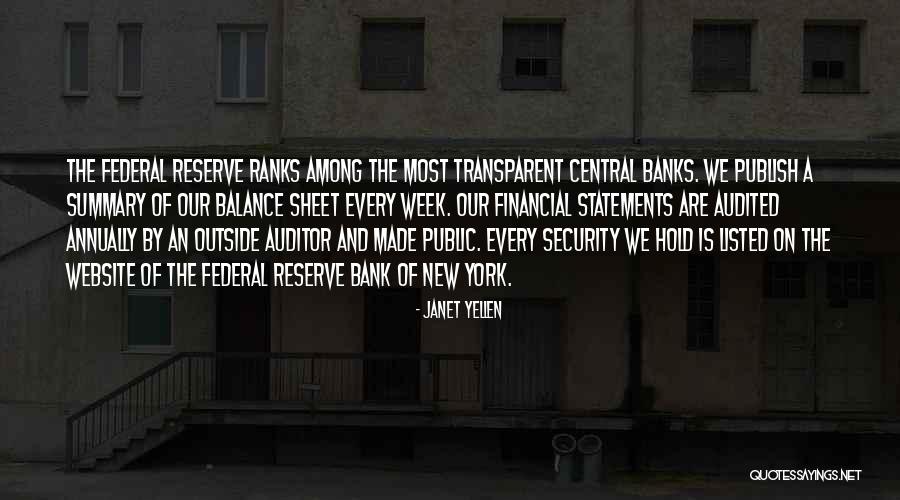 The Federal Reserve ranks among the most transparent central banks. We publish a summary of our balance sheet every week. Our financial statements are audited annually by an outside auditor and made public. Every security we hold is listed on the website of the Federal Reserve Bank of New York. — Janet Yellen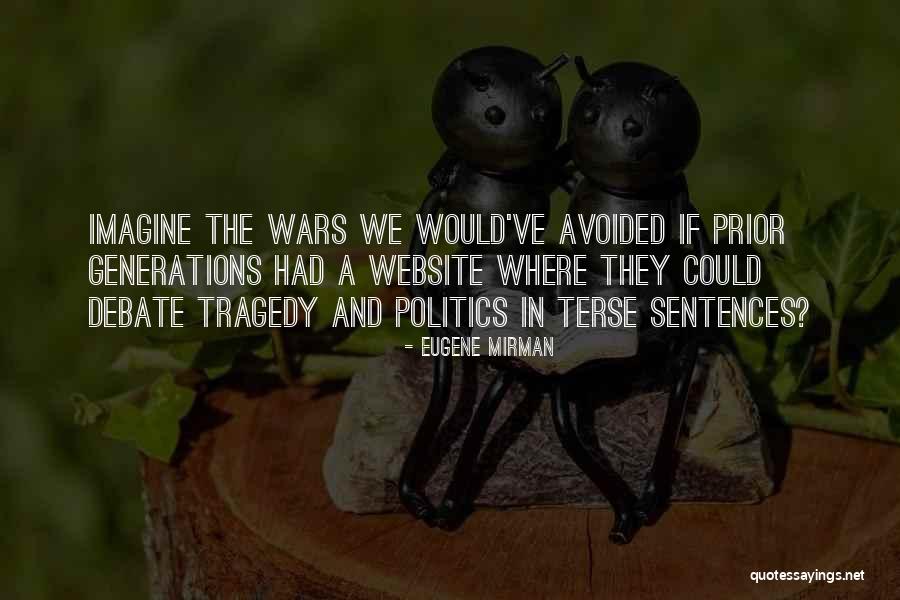 Imagine the wars we would've avoided if prior generations had a website where they could debate tragedy and politics in terse sentences? — Eugene Mirman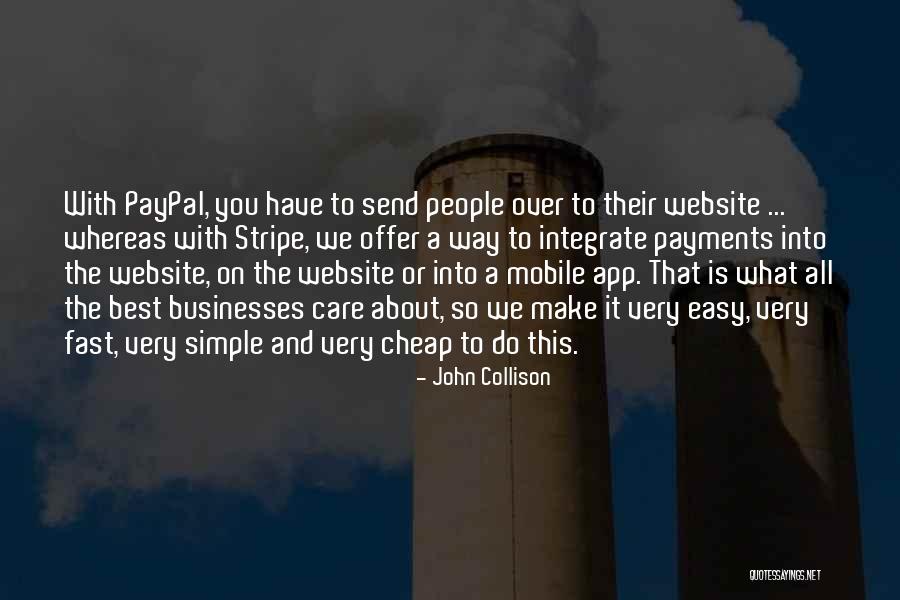 With PayPal, you have to send people over to their website ... whereas with Stripe, we offer a way to integrate payments into the website, on the website or into a mobile app. That is what all the best businesses care about, so we make it very easy, very fast, very simple and very cheap to do this. — John Collison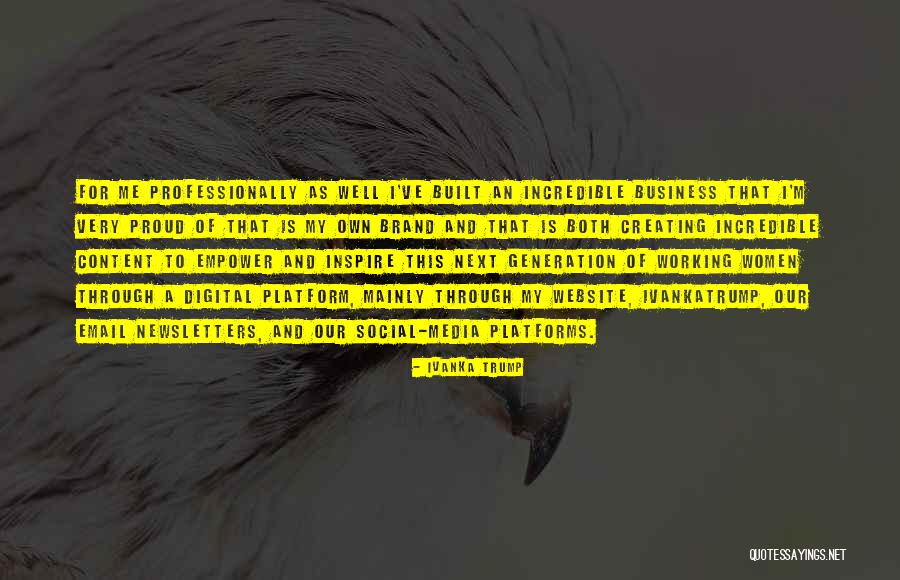 For me professionally as well I've built an incredible business that I'm very proud of that is my own brand and that is both creating incredible content to empower and inspire this next generation of working women through a digital platform, mainly through my website, ivankatrump, our email newsletters, and our social-media platforms. — Ivanka Trump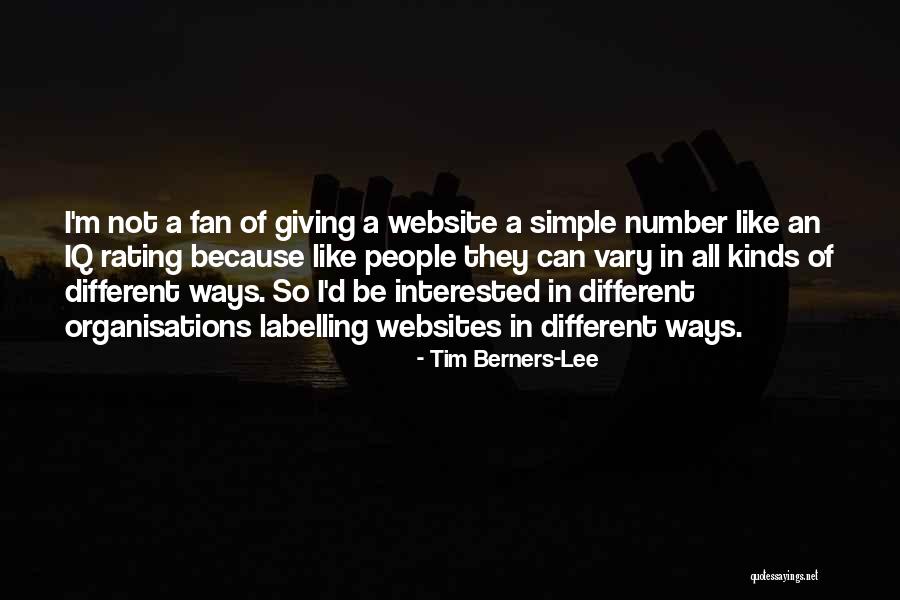 I'm not a fan of giving a website a simple number like an IQ rating because like people they can vary in all kinds of different ways. So I'd be interested in different organisations labelling websites in different ways. — Tim Berners-Lee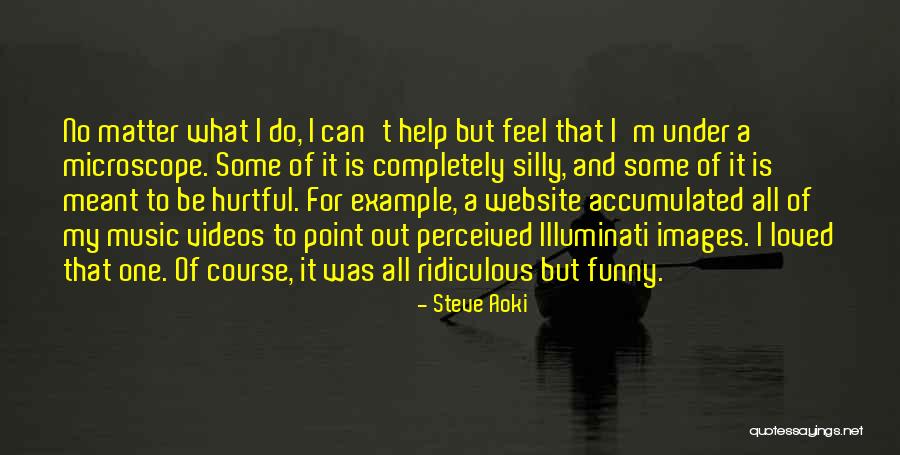 No matter what I do, I can't help but feel that I'm under a microscope. Some of it is completely silly, and some of it is meant to be hurtful. For example, a website accumulated all of my music videos to point out perceived Illuminati images. I loved that one. Of course, it was all ridiculous but funny. — Steve Aoki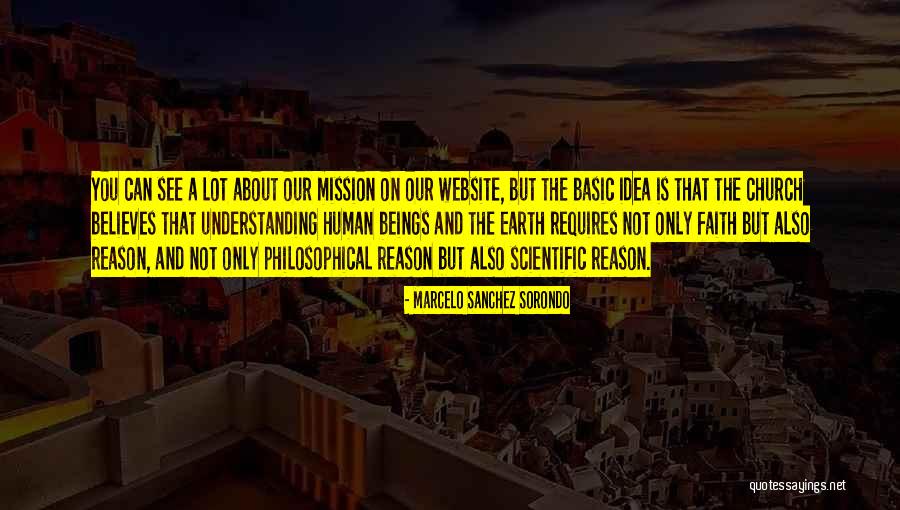 You can see a lot about our mission on our website, but the basic idea is that the church believes that understanding human beings and the Earth requires not only faith but also reason, and not only philosophical reason but also scientific reason. — Marcelo Sanchez Sorondo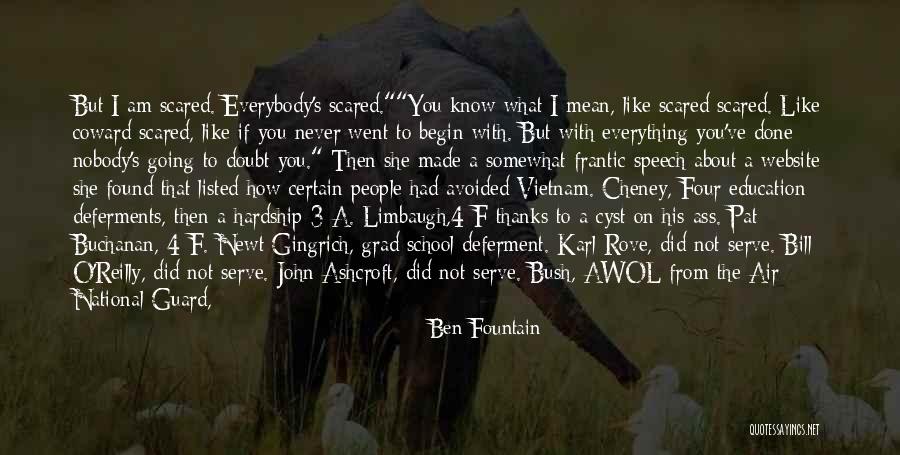 But I am scared. Everybody's scared."
"You know what I mean, like scared scared. Like coward scared, like if you never went to begin with. But with everything you've done nobody's going to doubt you." Then she made a somewhat frantic speech about a website she found that listed how certain people had avoided Vietnam. Cheney, Four education deferments, then a hardship 3-A. Limbaugh,4-F thanks to a cyst on his ass. Pat Buchanan, 4-F. Newt Gingrich, grad school deferment. Karl Rove, did not serve. Bill O'Reilly, did not serve. John Ashcroft, did not serve. Bush, AWOL from the Air National Guard, with a check mark in the "do not volunteer" box as to service overseas.
"You see where I'm going with this?'
"Well, yeah."
"I'm just saying, those people want a war so bad, they can fight it themselves. Billy Lynn's done his part. — Ben Fountain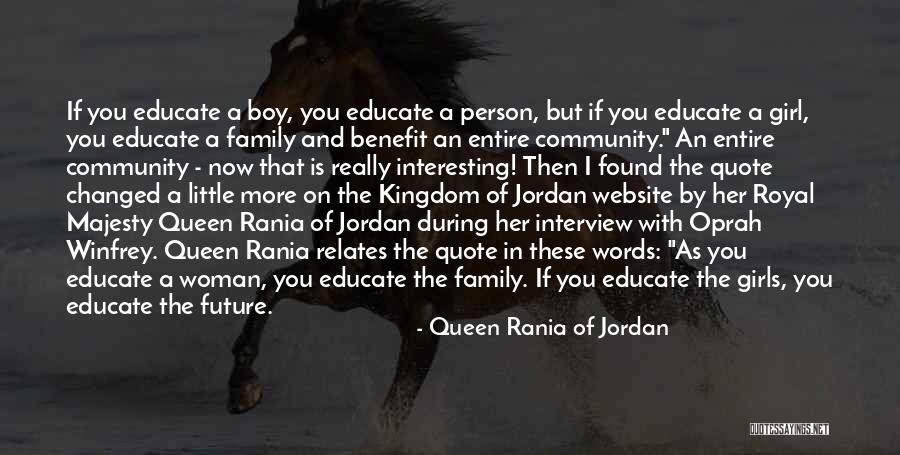 If you educate a boy, you educate a person, but if you educate a girl, you educate a family and benefit an entire community." An entire community - now that is really interesting! Then I found the quote changed a little more on the Kingdom of Jordan website by her Royal Majesty Queen Rania of Jordan during her interview with Oprah Winfrey. Queen Rania relates the quote in these words: "As you educate a woman, you educate the family. If you educate the girls, you educate the future. — Queen Rania Of Jordan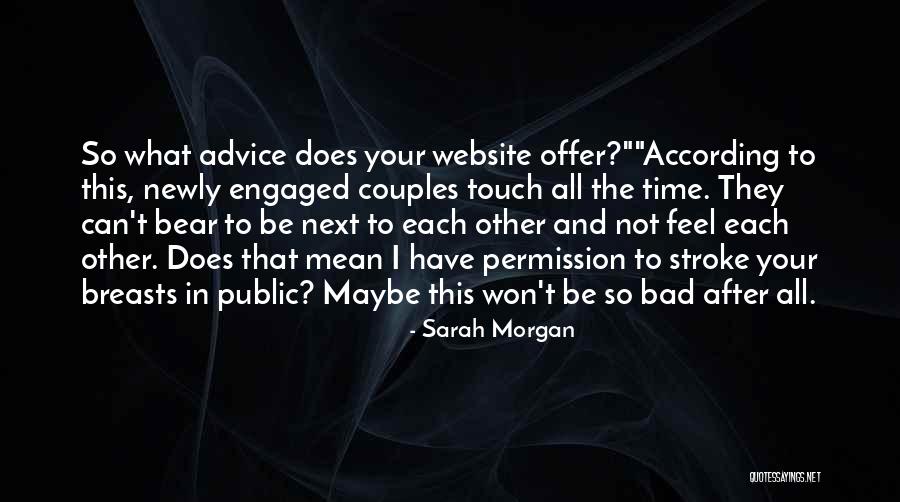 So what advice does your website offer?"
"According to this, newly engaged couples touch all the time. They can't bear to be next to each other and not feel each other. Does that mean I have permission to stroke your breasts in public? Maybe this won't be so bad after all. — Sarah Morgan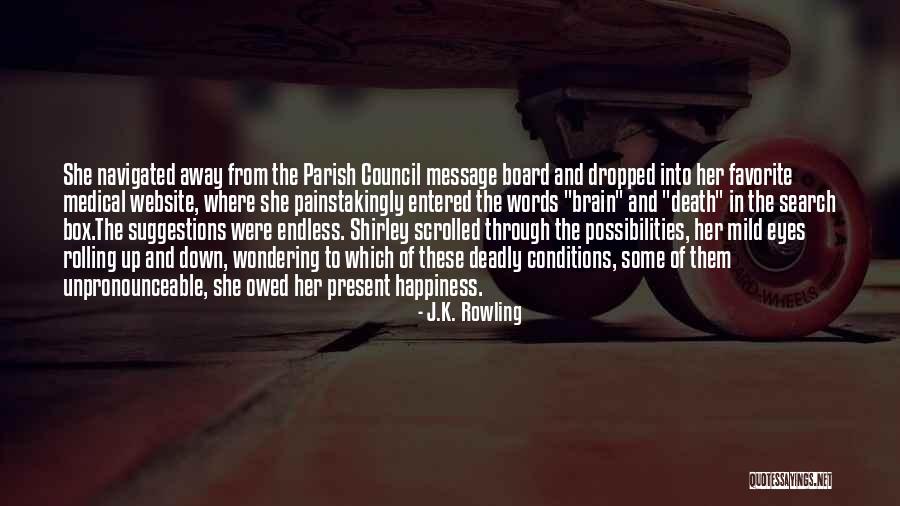 She navigated away from the Parish Council message board and dropped into her favorite medical website, where she painstakingly entered the words "brain" and "death" in the search box.
The suggestions were endless. Shirley scrolled through the possibilities, her mild eyes rolling up and down, wondering to which of these deadly conditions, some of them unpronounceable, she owed her present happiness. — J.K. Rowling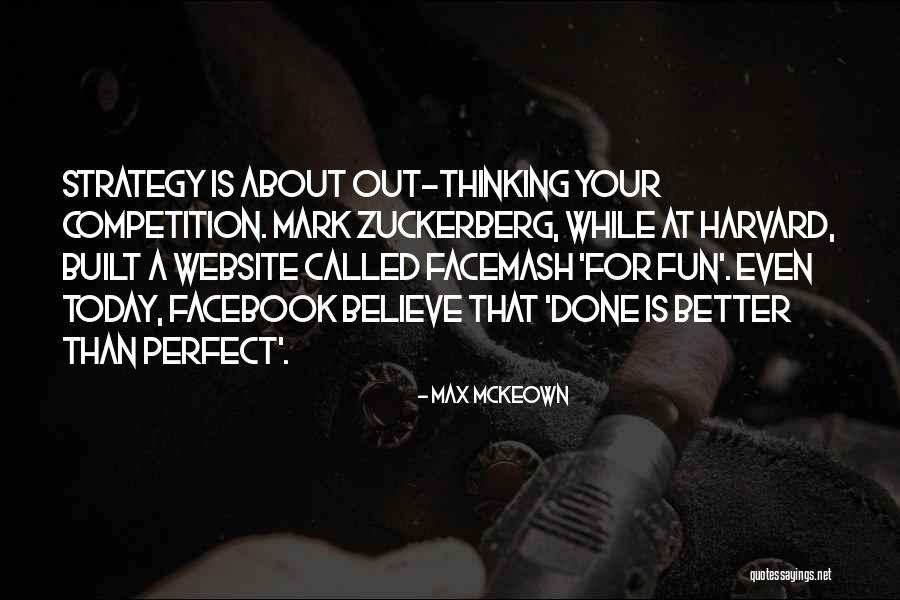 Strategy is about out-thinking your competition. Mark Zuckerberg, while at Harvard, built a website called Facemash 'for fun'. Even today, Facebook believe that 'done is better than perfect'. — Max McKeown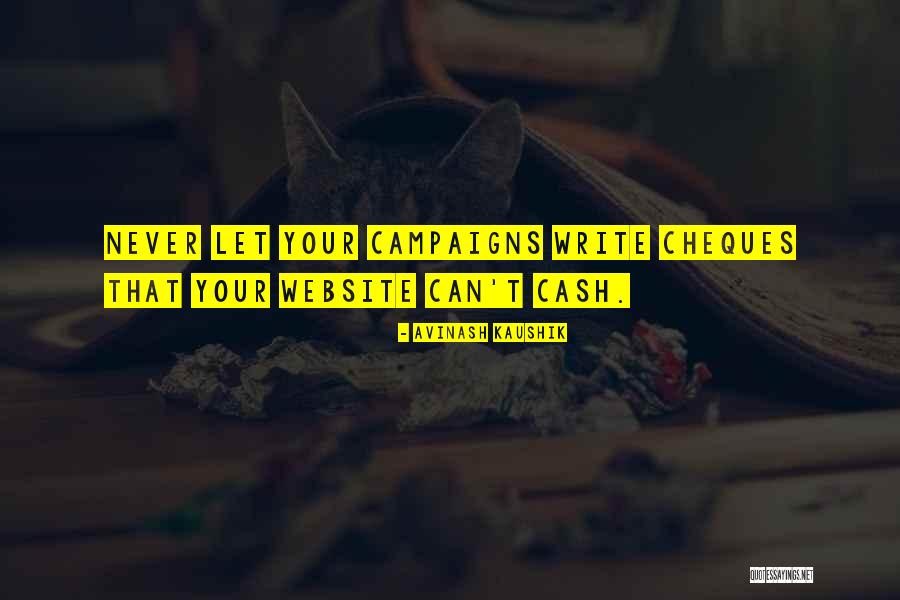 Never let your campaigns write cheques that your website can't cash. — Avinash Kaushik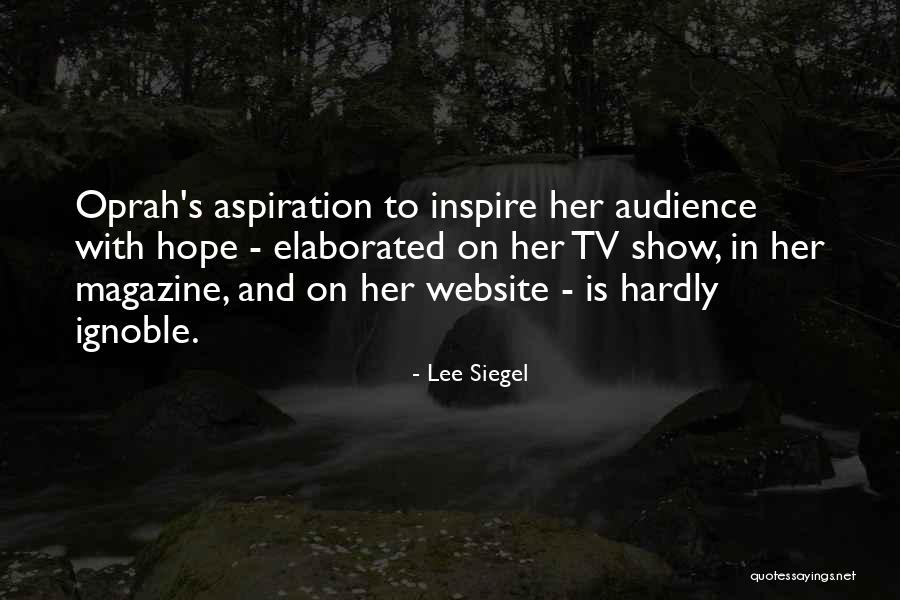 Oprah's aspiration to inspire her audience with hope - elaborated on her TV show, in her magazine, and on her website - is hardly ignoble. — Lee Siegel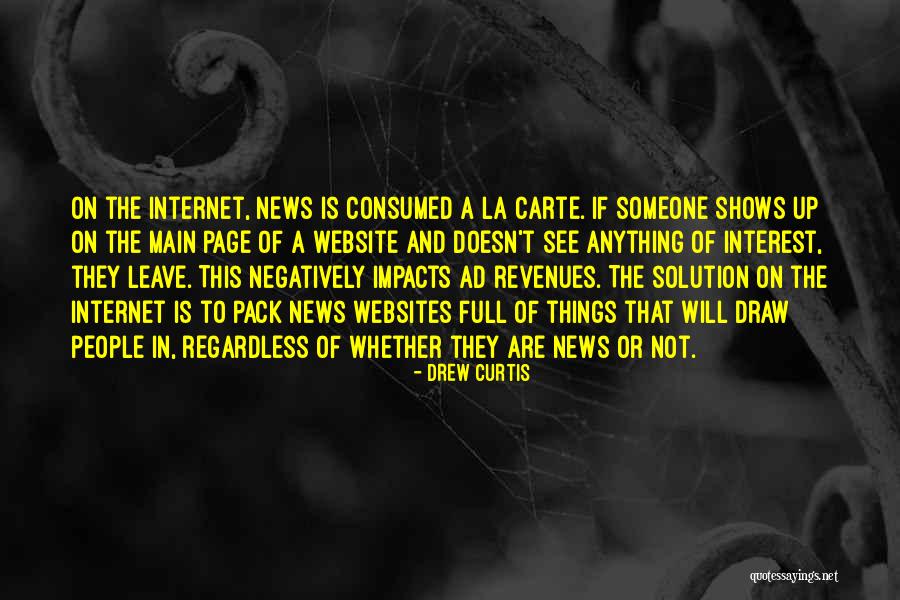 On the Internet, news is consumed a la carte. If someone shows up on the main page of a website and doesn't see anything of interest, they leave. This negatively impacts ad revenues. The solution on the Internet is to pack news websites full of things that will draw people in, regardless of whether they are news or not. — Drew Curtis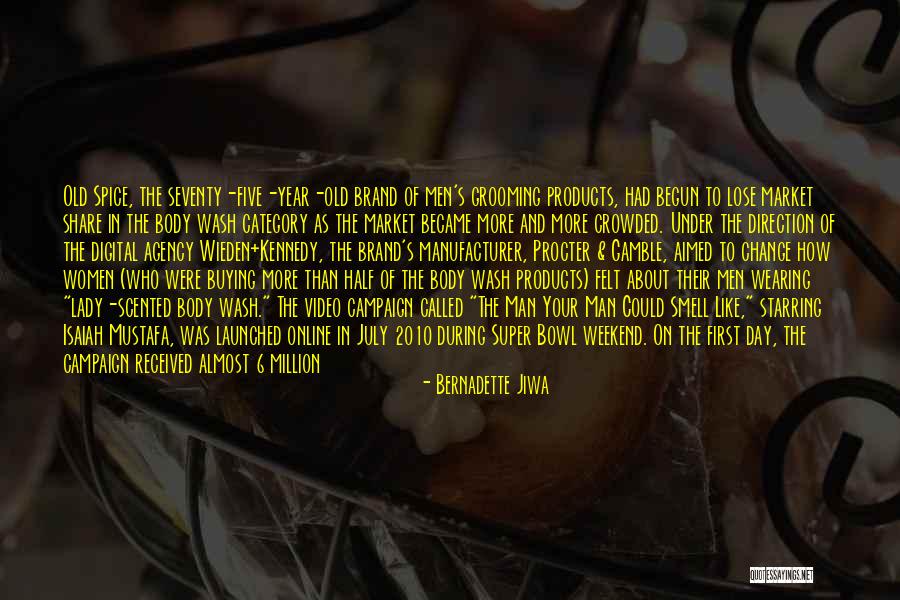 Old Spice, the seventy-five-year-old brand of men's grooming products, had begun to lose market share in the body wash category as the market became more and more crowded. Under the direction of the digital agency Wieden+Kennedy, the brand's manufacturer, Procter & Gamble, aimed to change how women (who were buying more than half of the body wash products) felt about their men wearing "lady-scented body wash." The video campaign called "The Man Your Man Could Smell Like," starring Isaiah Mustafa, was launched online in July 2010 during Super Bowl weekend. On the first day, the campaign received almost 6 million views. After the first week, Old Spice had 40 million views. Traffic to their website was up 300% and Facebook fan interaction was up 800%. Within six months, the campaign generated 1.4 billion impressions. — Bernadette Jiwa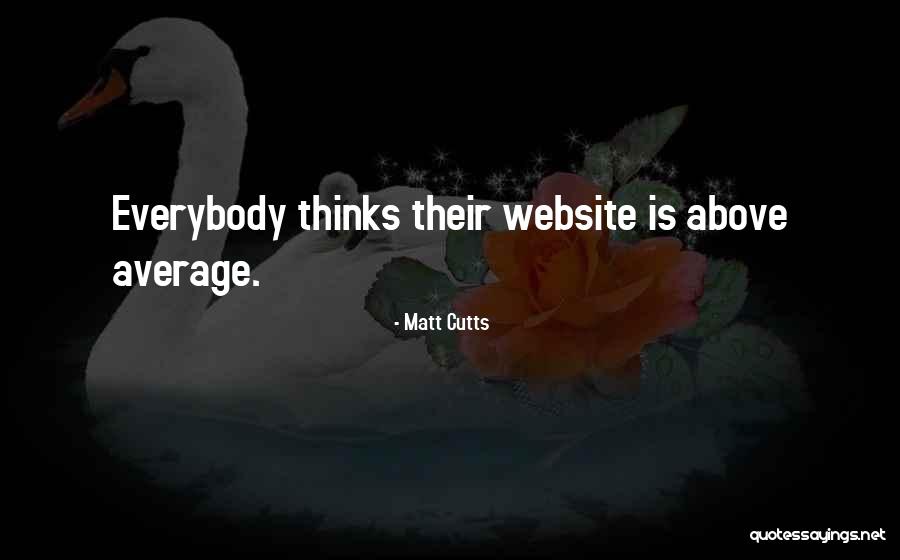 Everybody thinks their website is above average. — Matt Cutts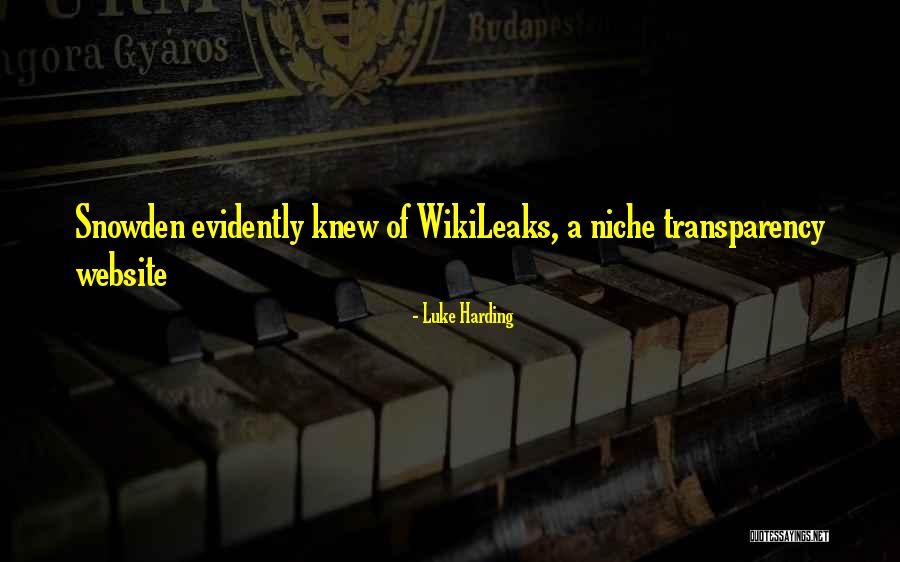 Snowden evidently knew of WikiLeaks, a niche transparency website — Luke Harding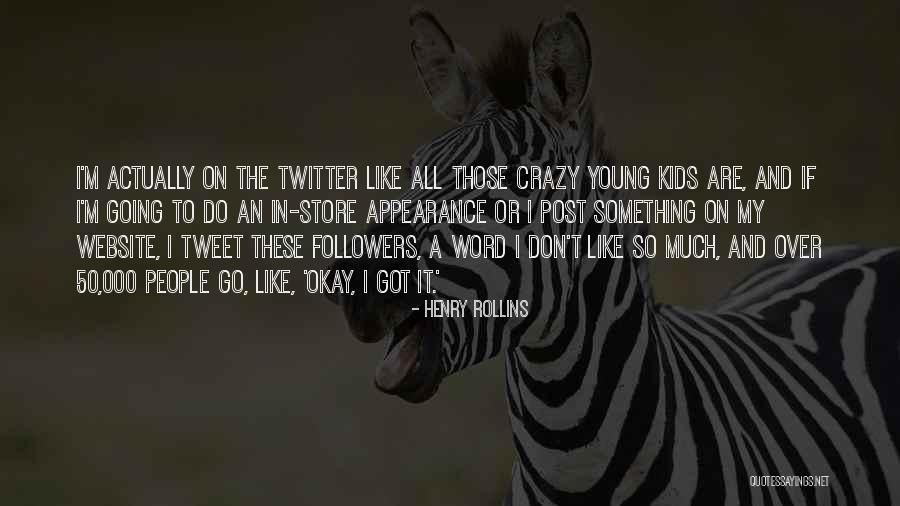 I'm actually on the Twitter like all those crazy young kids are, and if I'm going to do an in-store appearance or I post something on my website, I tweet these followers, a word I don't like so much, and over 50,000 people go, like, 'Okay, I got it.' — Henry Rollins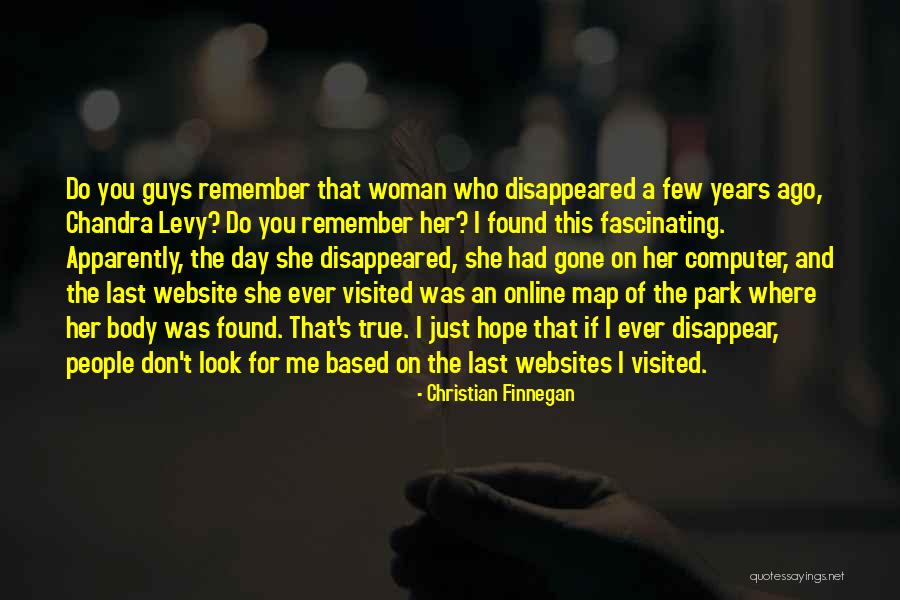 Do you guys remember that woman who disappeared a few years ago, Chandra Levy? Do you remember her? I found this fascinating. Apparently, the day she disappeared, she had gone on her computer, and the last website she ever visited was an online map of the park where her body was found. That's true. I just hope that if I ever disappear, people don't look for me based on the last websites I visited. — Christian Finnegan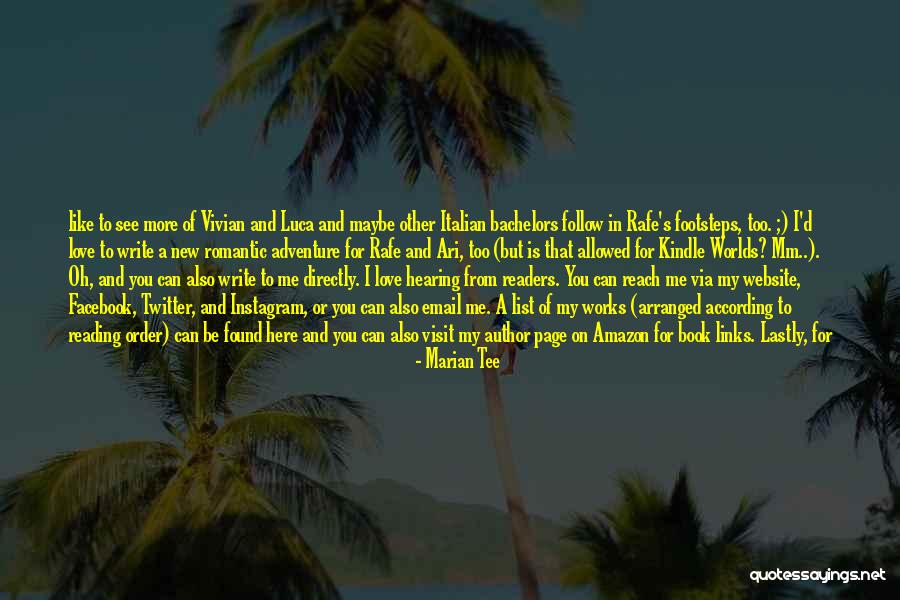 like to see more of Vivian and Luca and maybe other Italian bachelors follow in Rafe's footsteps, too. ;) I'd love to write a new romantic adventure for Rafe and Ari, too (but is that allowed for Kindle Worlds? Mm..). Oh, and you can also write to me directly. I love hearing from readers. You can reach me via my website, Facebook, Twitter, and Instagram, or you can also email me. A list of my works (arranged according to reading order) can be found here and you can also visit my author page on Amazon for book links. Lastly, for updates on my newest releases and exclusive excerpts for upcoming releases, please consider signing up for my newsletter. Thank you! — Marian Tee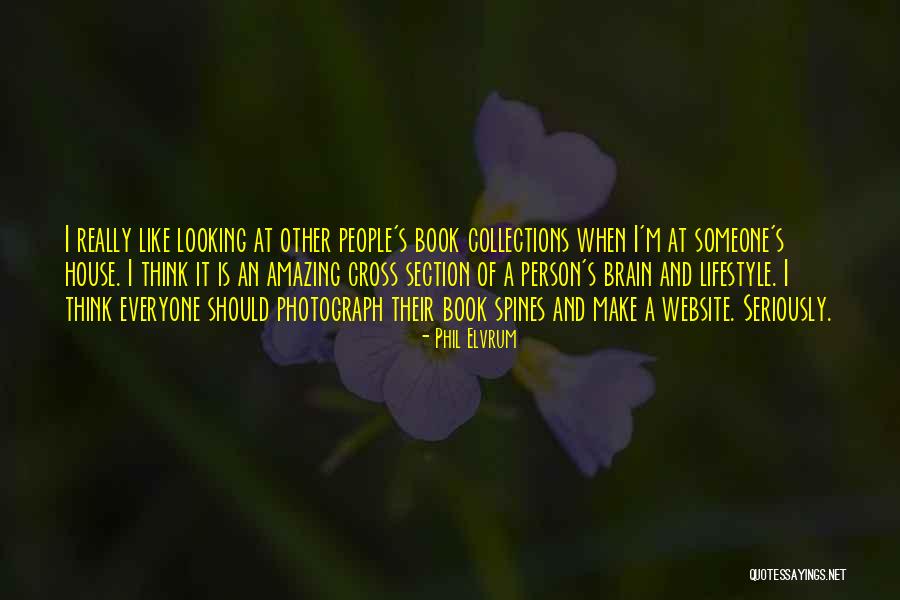 I really like looking at other people's book collections when I'm at someone's house. I think it is an amazing cross section of a person's brain and lifestyle. I think everyone should photograph their book spines and make a website. Seriously. — Phil Elvrum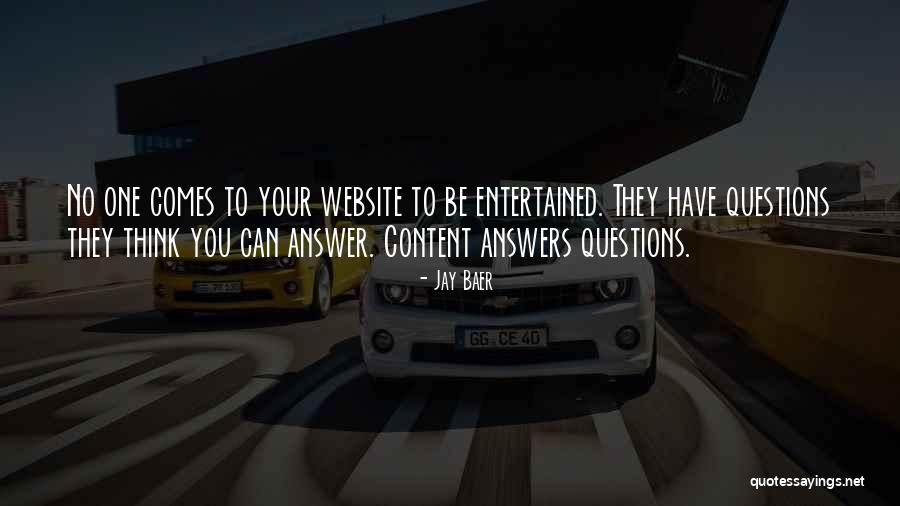 No one comes to your website to be entertained. They have questions they think you can answer. Content answers questions. — Jay Baer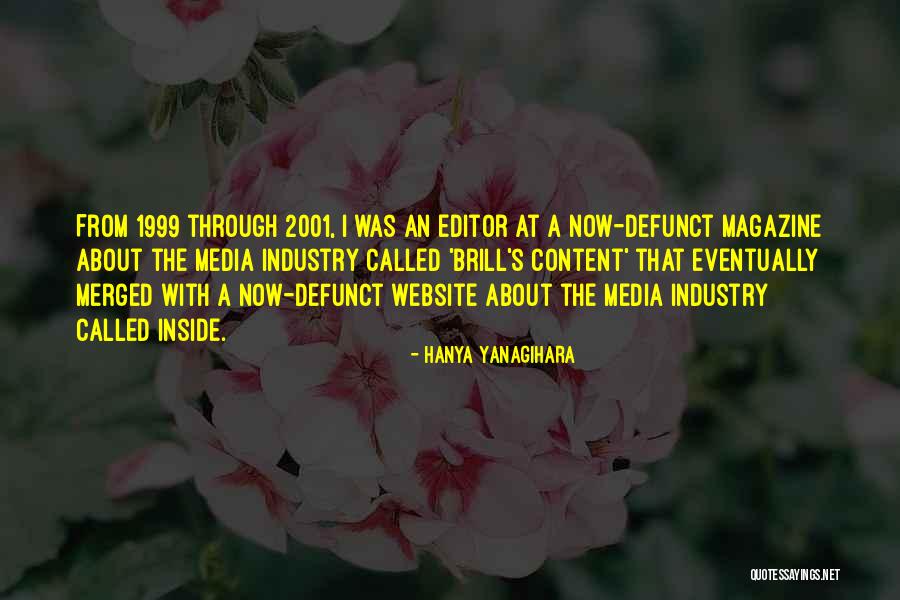 From 1999 through 2001, I was an editor at a now-defunct magazine about the media industry called 'Brill's Content' that eventually merged with a now-defunct website about the media industry called Inside. — Hanya Yanagihara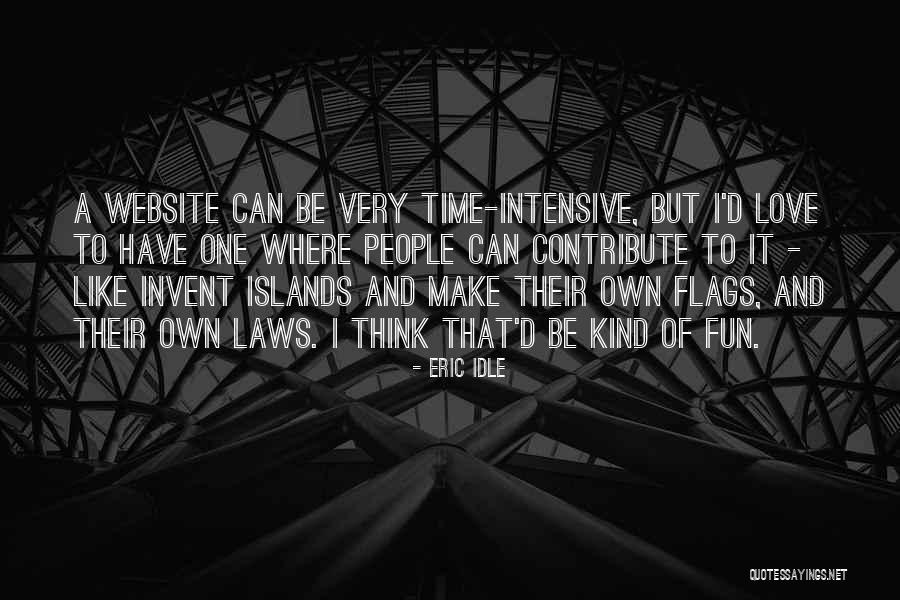 A website can be very time-intensive, but I'd love to have one where people can contribute to it - like invent islands and make their own flags, and their own laws. I think that'd be kind of fun. — Eric Idle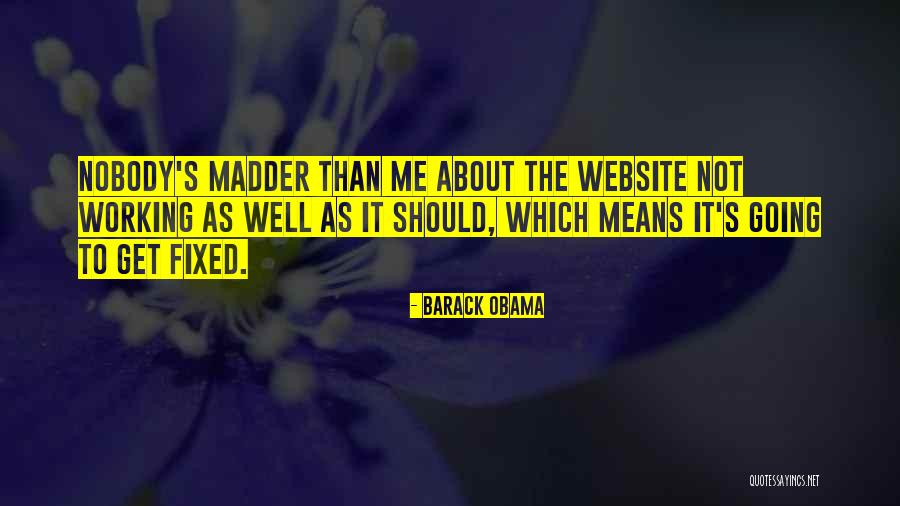 Nobody's madder than me about the website not working as well as it should, which means it's going to get fixed. — Barack Obama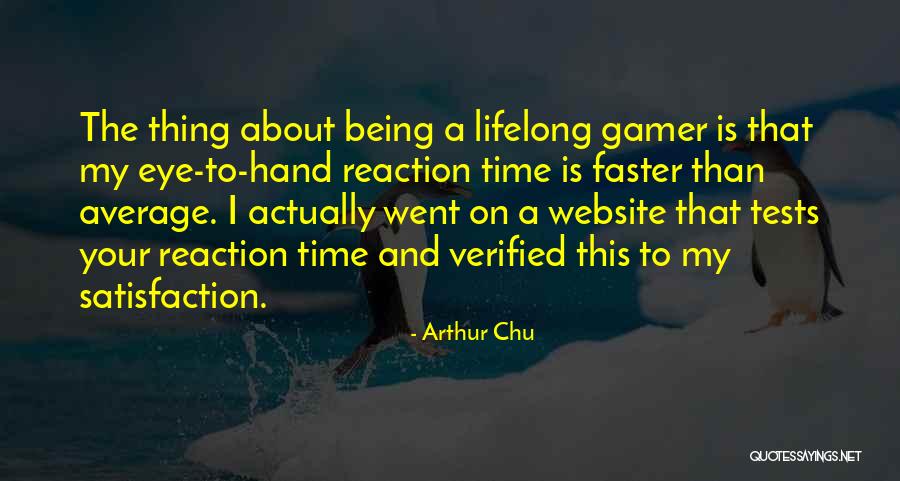 The thing about being a lifelong gamer is that my eye-to-hand reaction time is faster than average. I actually went on a website that tests your reaction time and verified this to my satisfaction. — Arthur Chu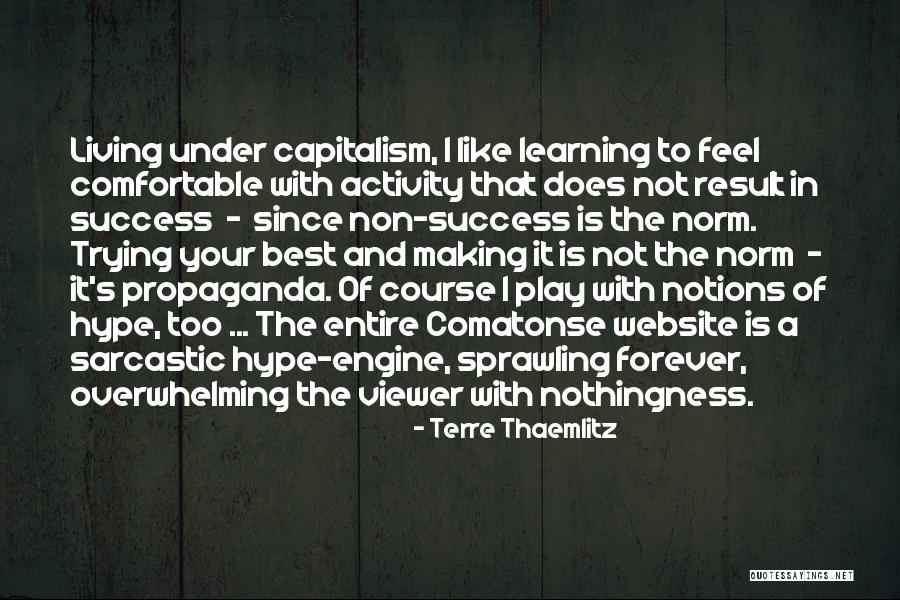 Living under capitalism, I like learning to feel comfortable with activity that does not result in success - since non-success is the norm. Trying your best and making it is not the norm - it's propaganda. Of course I play with notions of hype, too ... The entire Comatonse website is a sarcastic hype-engine, sprawling forever, overwhelming the viewer with nothingness. — Terre Thaemlitz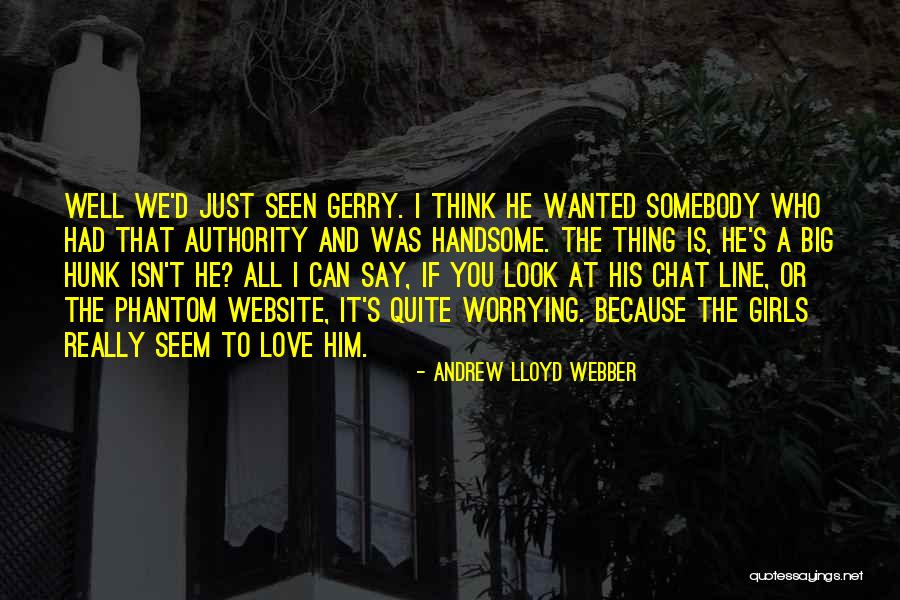 Well we'd just seen Gerry. I think he wanted somebody who had that authority and was handsome. The thing is, he's a big hunk isn't he? All I can say, if you look at his chat line, or the Phantom website, it's quite worrying. Because the girls really seem to love him. — Andrew Lloyd Webber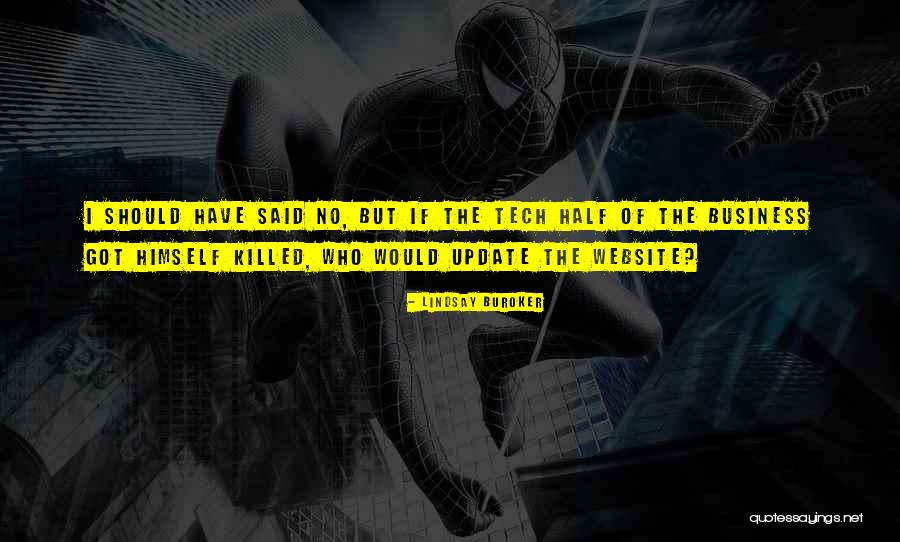 I should have said no, but if the tech half of the business got himself killed, who would update the website? — Lindsay Buroker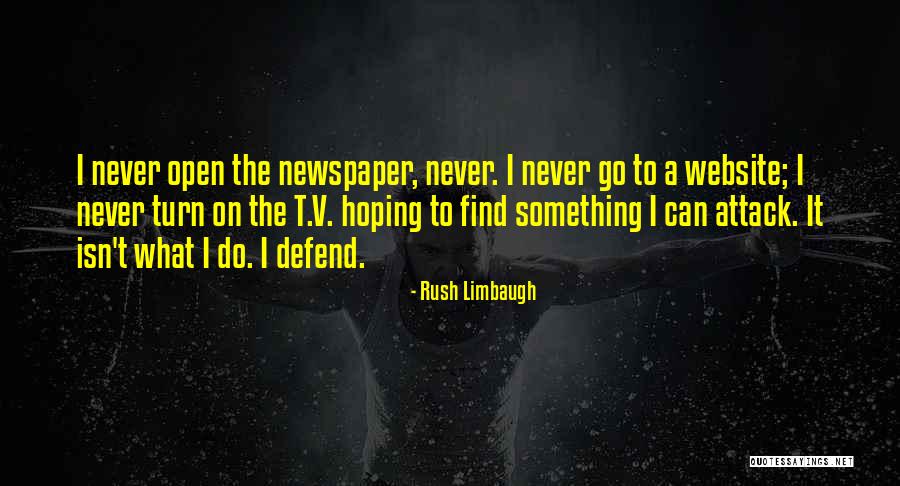 I never open the newspaper, never. I never go to a website; I never turn on the T.V. hoping to find something I can attack. It isn't what I do. I defend. — Rush Limbaugh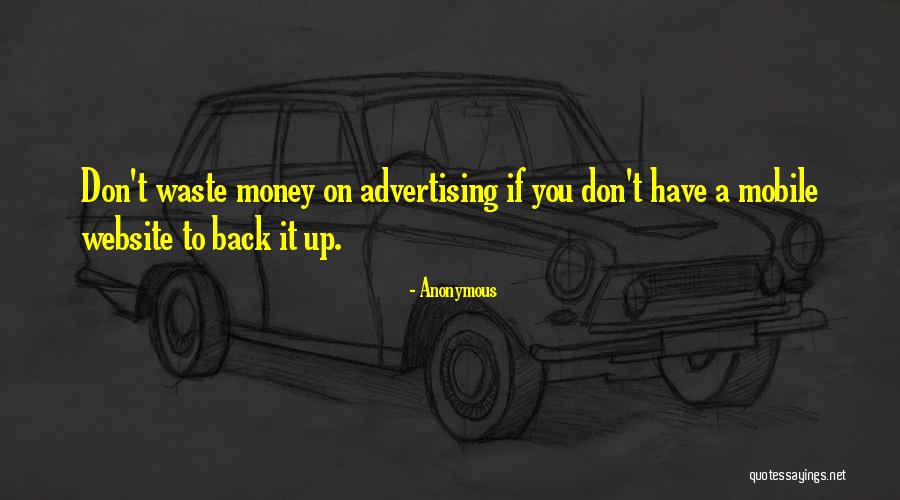 Don't waste money on advertising if you don't have a mobile website to back it up. — Anonymous
Unfortunately too much emphasis is still placed on two things: the aesthetics of the website and how to best drive traffic to it. Very little emphasis is placed on the actual visitors to the website and how well it engages and converts them for key goals like purchase or signup - in a nutshell, how well optimized the website is. — Rich Page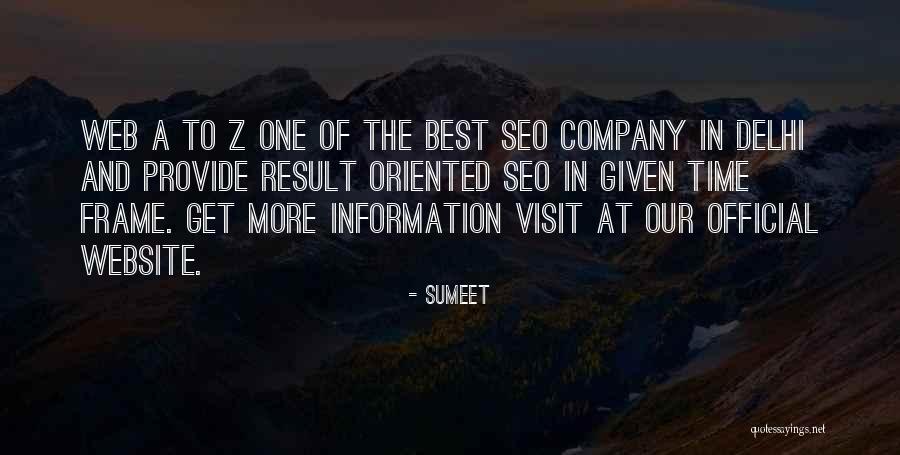 Web A to Z one of the best seo company in Delhi and provide result oriented seo in given time frame. Get more information visit at our official website. — Sumeet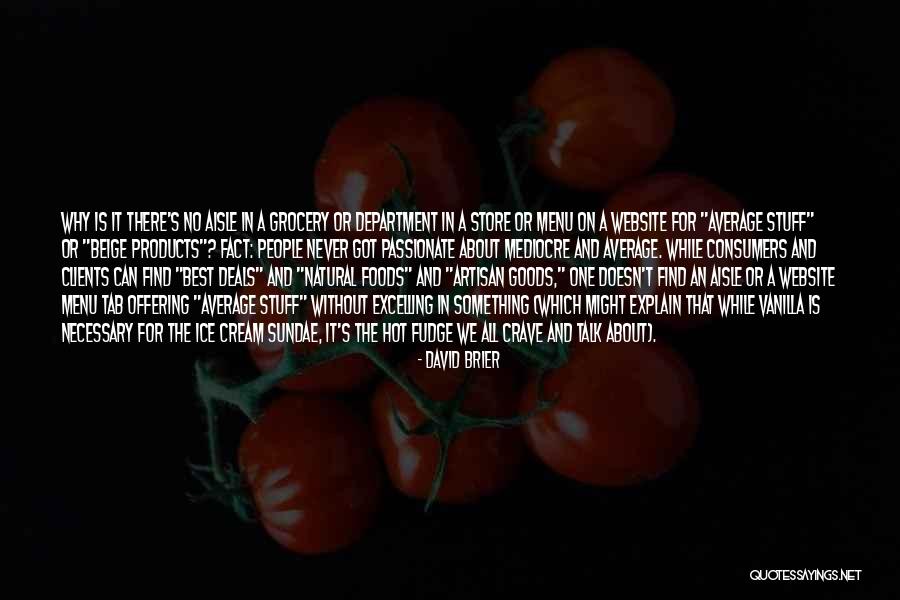 Why is it there's no aisle in a grocery or department in a store or menu on a website for "average stuff" or "beige products"? FACT: People never got passionate about mediocre and average. While consumers and clients can find "best deals" and "natural foods" and "artisan goods," one doesn't find an aisle or a website menu tab offering "average stuff" without excelling in something (which might explain that while vanilla is necessary for the ice cream sundae, it's the hot fudge we all crave and talk about). — David Brier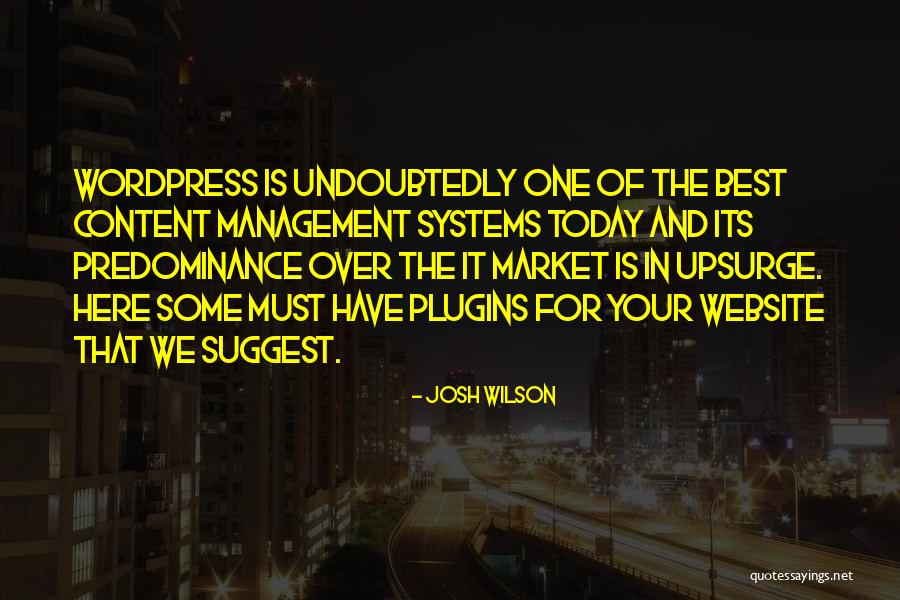 WordPress is undoubtedly one of the best content management systems today and its predominance over the IT market is in upsurge. Here some must have plugins for your website that we suggest. — Josh Wilson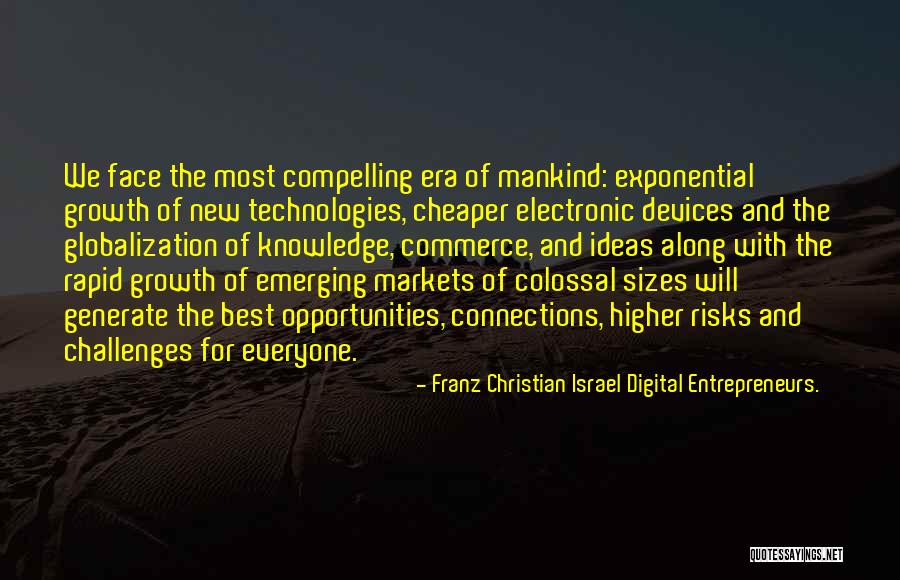 We face the most compelling era of mankind: exponential growth of new technologies, cheaper electronic devices and the globalization of knowledge, commerce, and ideas along with the rapid growth of emerging markets of colossal sizes will generate the best opportunities, connections, higher risks and challenges for everyone. — Franz Christian Israel Digital Entrepreneurs.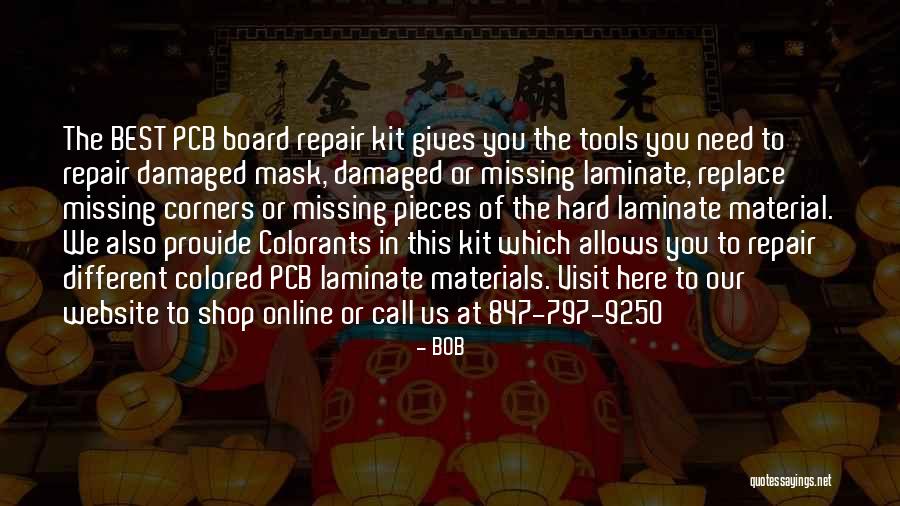 The BEST PCB board repair kit gives you the tools you need to repair damaged mask, damaged or missing laminate, replace missing corners or missing pieces of the hard laminate material. We also provide Colorants in this kit which allows you to repair different colored PCB laminate materials. Visit here to our website to shop online or call us at 847-797-9250 — BOB