Best Unheard Quotes & Sayings
Enjoy reading and share 42 famous quotes about Best Unheard with everyone.
Top Best Unheard Quotes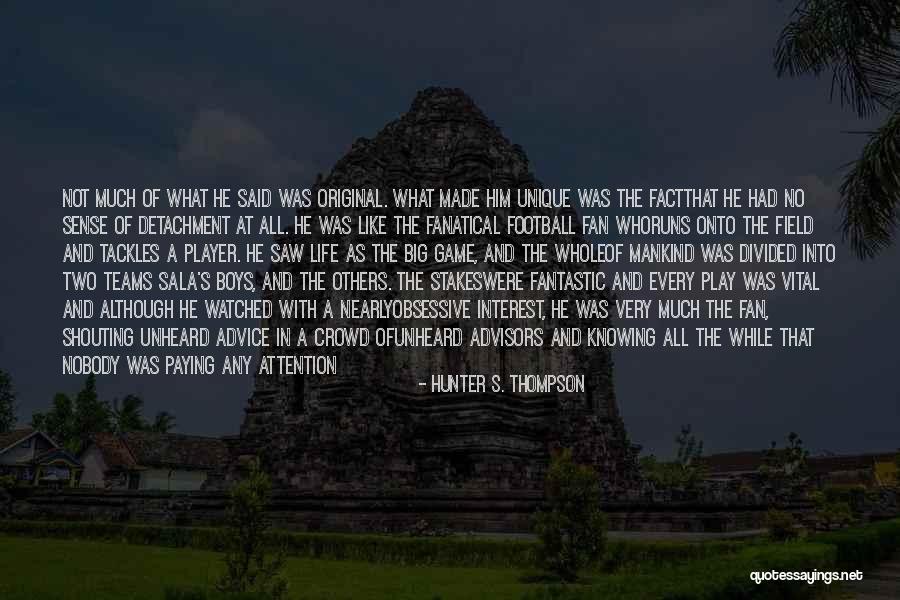 Not much of what he said was original. What made him unique was the fact
that he had no sense of detachment at all. He was like the fanatical football fan who
runs onto the field and tackles a player. He saw life as the Big Game, and the whole
of mankind was divided into two teams
Sala's Boys, and The Others. The stakes
were fantastic and every play was vital
and although he watched with a nearly
obsessive interest, he was very much the fan, shouting unheard advice in a crowd of
unheard advisors and knowing all the while that nobody was paying any attention to
him because he was not running the team and never would be. And like all fans he
was frustrated by the knowledge that the best he could do, even in a pinch, would be
to run onto the field and cause some kind of illegal trouble, then be hauled off by
guards while the crowd laughed. — Hunter S. Thompson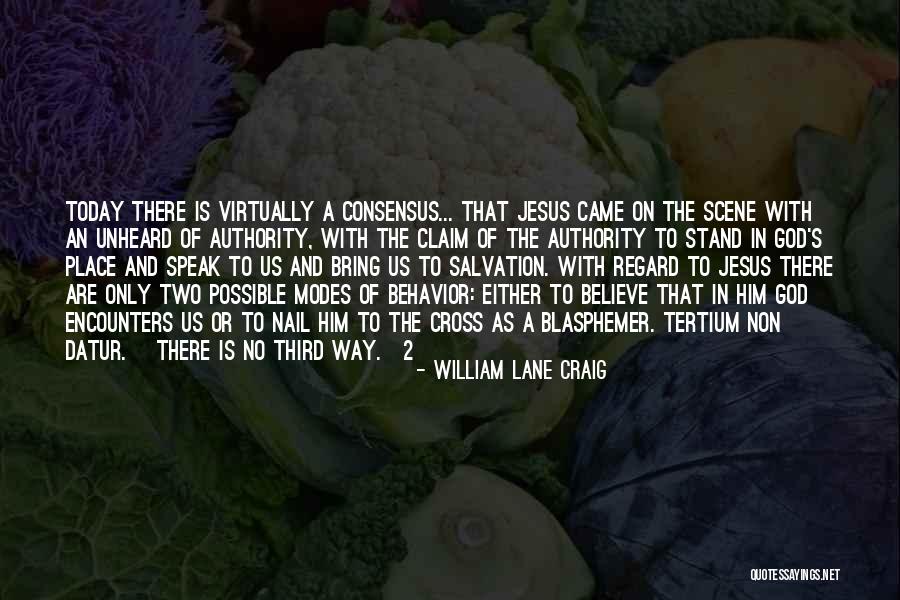 Today there is virtually a consensus... that Jesus came on the scene with an unheard of authority, with the claim of the authority to stand in God's place and speak to us and bring us to salvation. With regard to Jesus there are only two possible modes of behavior: either to believe that in him God encounters us or to nail him to the cross as a blasphemer. Tertium non datur. [There is no third way.]2 — William Lane Craig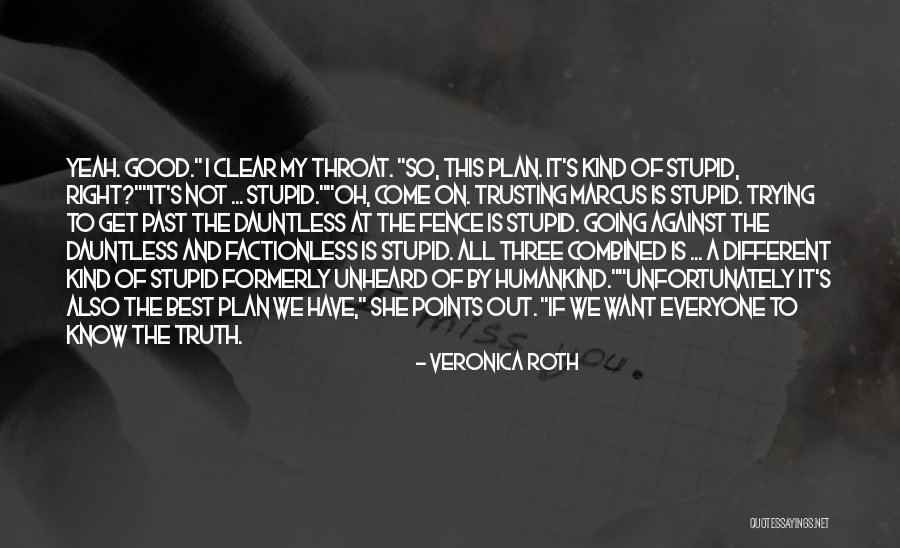 Yeah. Good." I clear my throat. "So, this plan. It's kind of stupid, right?"
"It's not ... stupid."
"Oh, come on. Trusting Marcus is stupid. Trying to get past the Dauntless at the fence is stupid. Going against the Dauntless and factionless is stupid. All three combined is ... a different kind of stupid formerly unheard of by humankind."
"Unfortunately it's also the best plan we have," she points out. "If we want everyone to know the truth. — Veronica Roth
When I was 16, I moved to Torrance, California to train at a more advanced studio, and by 19, I joined the American Ballet Theatre in New York. It all happened so fast - it was pretty unheard of that someone could train for so few years and become a professional at one of the most elite dance companies in the United States. — Misty Copeland
Daniel Nahmod's music is addictive and contagious ... and is equally comfortable addressing your spirituality, your co-dependence and anger, your hungry stomach or your loving heart. His songs run the gamut from meditative to wise-ass to joyful to everything in between, and he is particularly wonderful working with children (and the young-at-heart). When CDs 4 and 5 come out, you can feel totally comfortable buying them unheard and unseen
all of Daniel's music is amazing. — Mel White
Lowering his voice, he said, "In America we have a custom. When you're given presents for your birthday, you're supposed to open them and say thank you."
Tatiana nervously looked down at the present. "Thank you." Gifts were not something she was used to. Wrapped gifts? Unheard of, even when they came wrapped only in plain brown paper.
"No. Open first. Then say thank you."
She smiled. "What do I do? Do I take the paper off?"
"Yes. You tear it off."
"And then what?"
"And then you throw it away."
"The whole present or just the paper?"
Slowly he said, "Just the paper."
"But you wrapped it so nicely. Why would I throw it away?"
"It's just paper."
"If it's just paper, why did you wrap it?"
"Will you please just open my present?" said Alexander — Paullina Simons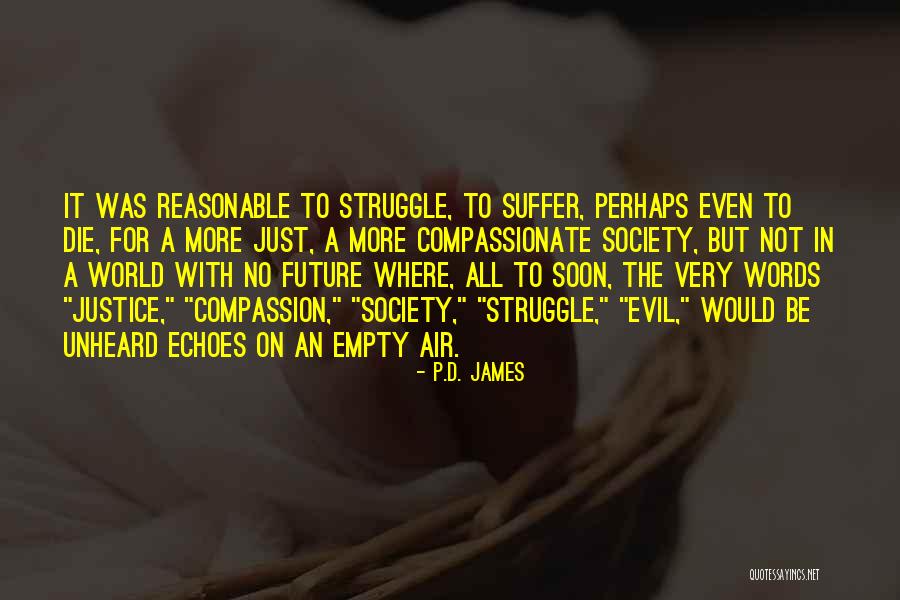 It was reasonable to struggle, to suffer, perhaps even to die, for a more just, a more compassionate society, but not in a world with no future where, all to soon, the very words "justice," "compassion," "society," "struggle," "evil," would be unheard echoes on an empty air. — P.D. James
An undertaking of great magnitude and importance, the successful accomplishment of which, in so comparatively short a period, notwithstanding the unheard of unestimable difficulties and impediments which had to be encountered and surmounted, in an almost unexplored and uninhabited wilderness ... evinced on your part a moral courage and an undaunted spirit and combination of science and management equally exciting our admiration and deserving our praise. — John By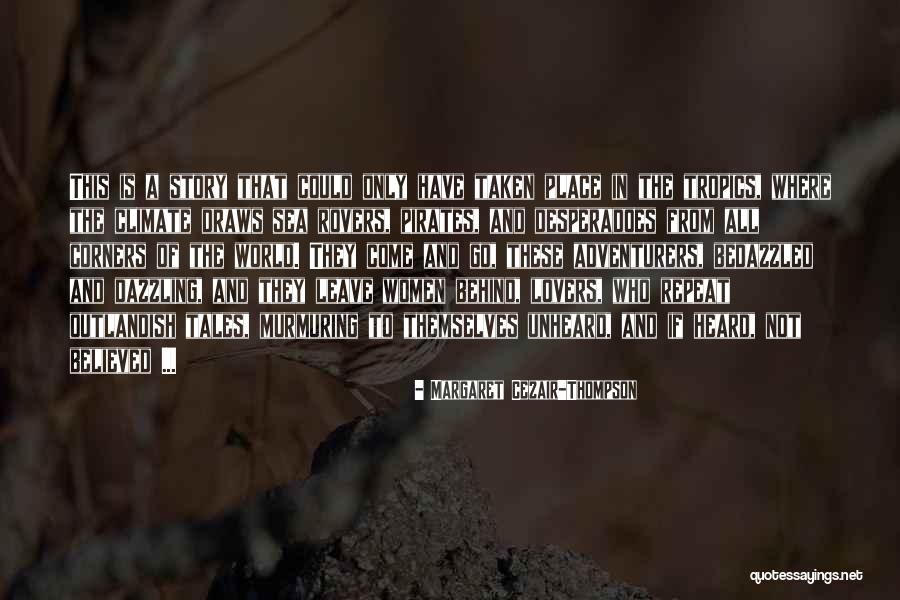 This is a story that could only have taken place in the tropics, where the climate draws sea rovers, pirates, and desperadoes from all corners of the world. They come and go, these adventurers, bedazzled and dazzling, and they leave women behind, lovers, who repeat outlandish tales, murmuring to themselves unheard, and if heard, not believed ... — Margaret Cezair-Thompson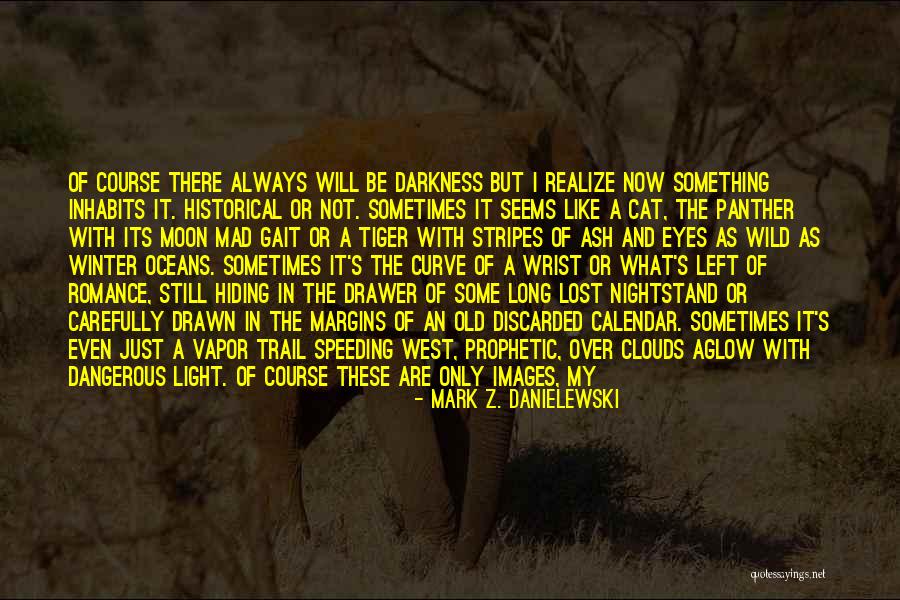 Of course there always will be darkness but I realize now something inhabits it. Historical or not. Sometimes it seems like a cat, the panther with its moon mad gait or a tiger with stripes of ash and eyes as wild as winter oceans. Sometimes it's the curve of a wrist or what's left of romance, still hiding in the drawer of some long lost nightstand or carefully drawn in the margins of an old discarded calendar. Sometimes it's even just a vapor trail speeding west, prophetic, over clouds aglow with dangerous light. Of course these are only images, my images, and in the end they're born out of something much more akin to a Voice, which though invisible to the eye and frequently unheard by even the ear still continues, day and night, year after year, to sweep through us all. — Mark Z. Danielewski
Nutshells close and encapsulate, shelter and protect, reduce and simplify, while everything in deconstruction is turned toward opening, exposure, expansion, and complexification, toward releasing unheard of, undreamt of possibilities to come, toward cracking nutshells wherever they appear. — John D. Caputo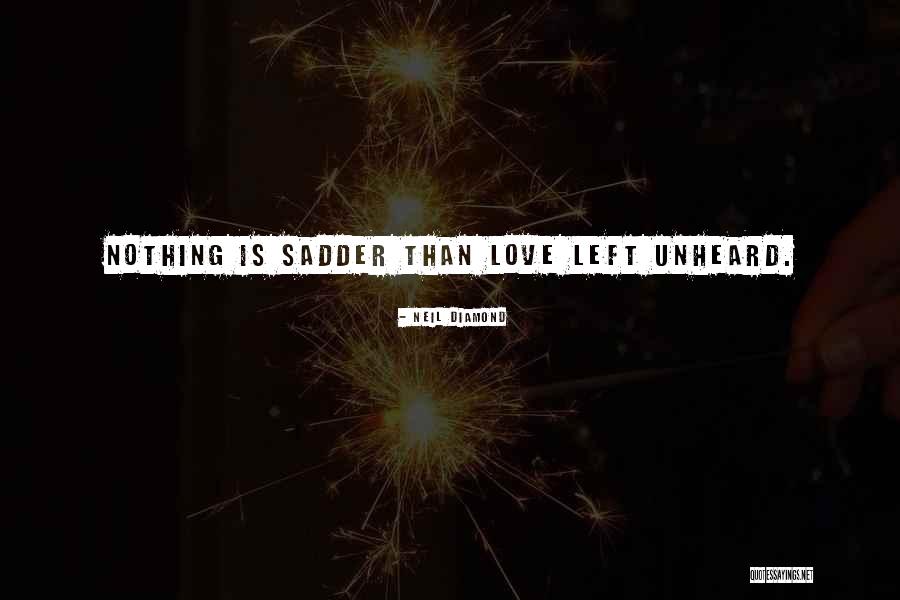 Nothing is sadder than love left unheard. — Neil Diamond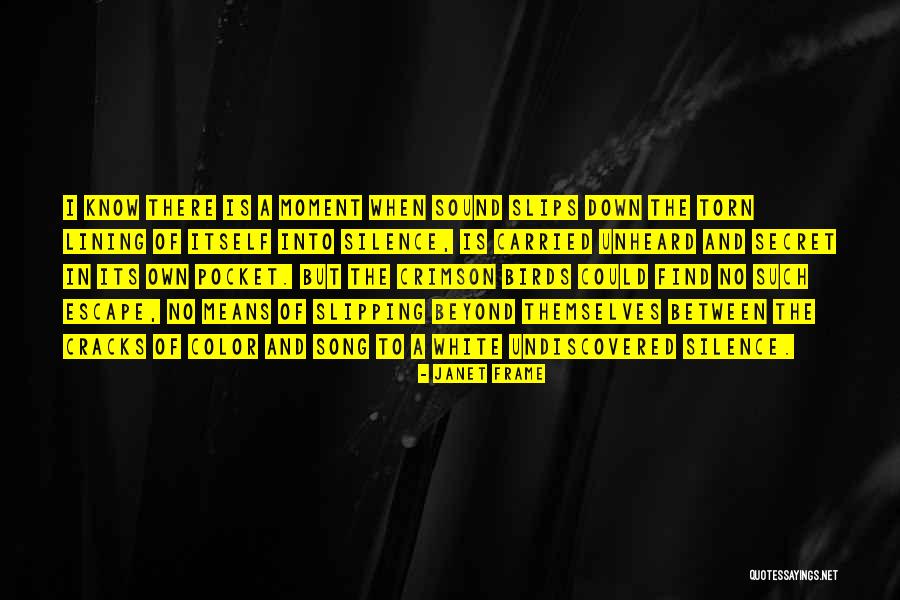 I know there is a moment when sound slips down the torn lining of itself into silence, is carried unheard and secret in its own pocket. But the crimson birds could find no such escape, no means of slipping beyond themselves between the cracks of color and song to a white undiscovered silence. — Janet Frame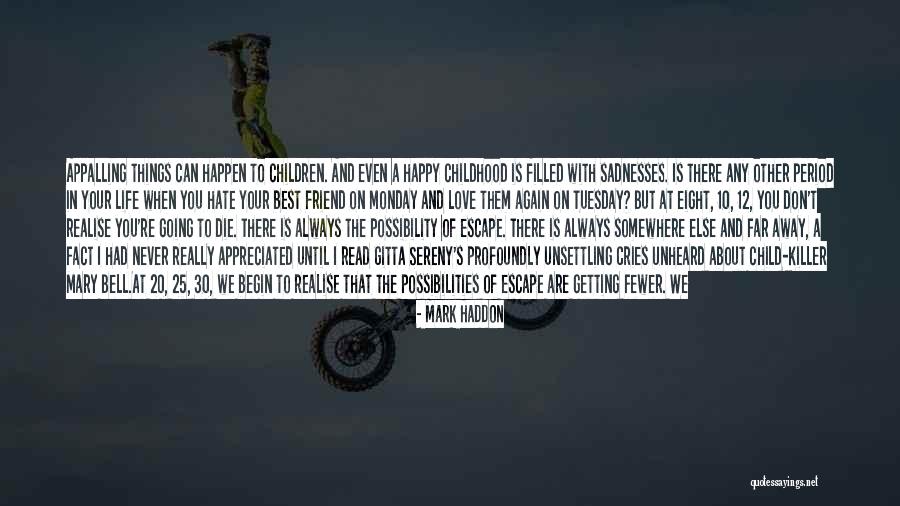 Appalling things can happen to children. And even a happy childhood is filled with sadnesses. Is there any other period in your life when you hate your best friend on Monday and love them again on Tuesday? But at eight, 10, 12, you don't realise you're going to die. There is always the possibility of escape. There is always somewhere else and far away, a fact I had never really appreciated until I read Gitta Sereny's profoundly unsettling Cries Unheard about child-killer Mary Bell.
At 20, 25, 30, we begin to realise that the possibilities of escape are getting fewer. We begin to picture a time when there will no longer be somewhere else and far away. We have jobs, children, partners, debts, responsibilities. And if many of these things enrich our lives immeasurably, those shrinking limits are something we all have to come to terms with.
This, I think, is the part of us to which literary fiction speaks. — Mark Haddon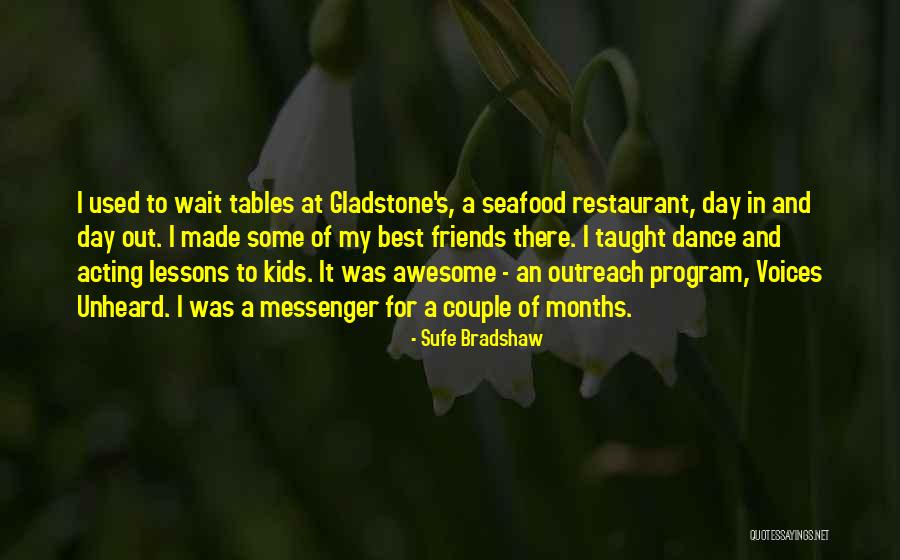 I used to wait tables at Gladstone's, a seafood restaurant, day in and day out. I made some of my best friends there. I taught dance and acting lessons to kids. It was awesome - an outreach program, Voices Unheard. I was a messenger for a couple of months. — Sufe Bradshaw
So James refusing to sit down was a big deal. Unheard of. Like a black child suddenly saying in an English accent to its mama, "No, madam, I will not retrieve a switch so that you may beat me with it. I believe your request to be not only abusive, but also absurd. — Ernessa T. Carter
If the lost word is lost, if the spent word is spent
If the unheard, unspoken
Word is unspoken, unheard;
Still is the spoken word, the Word unheard,
The Word without a word, the Word within
The world and for the world;
And the light shone in the darkness and
Against the Word the unstilled world still whirled
About the center of the silent Word.
Oh my people, what have I done unto thee.
Where shall the word be found, where shall the word
Resound? Not here, there is not enough silence — T. S. Eliot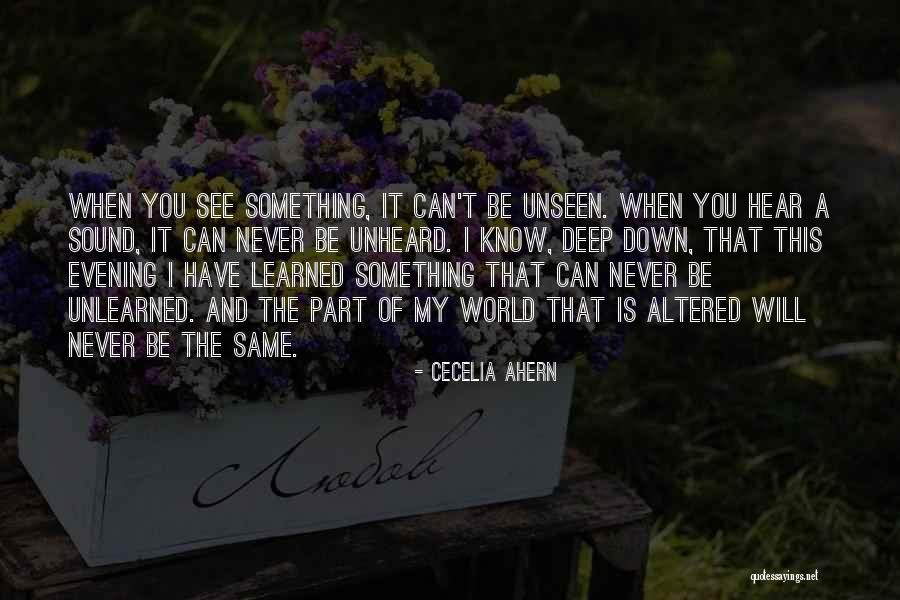 When you see something, it can't be unseen. When you hear a sound, it can never be unheard. I know, deep down, that this evening I have learned something that can never be unlearned. And the part of my world that is altered will never be the same. — Cecelia Ahern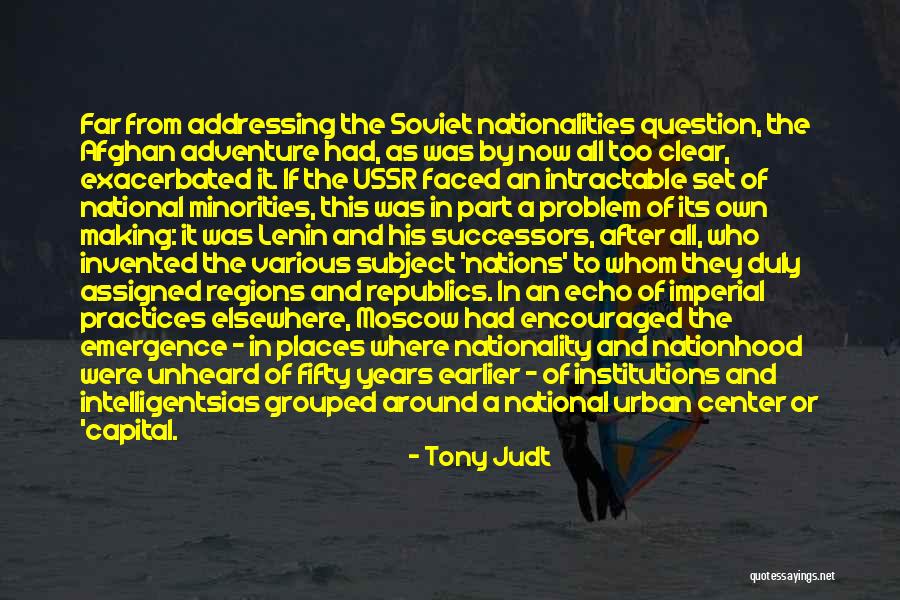 Far from addressing the Soviet nationalities question, the Afghan adventure had, as was by now all too clear, exacerbated it. If the USSR faced an intractable set of national minorities, this was in part a problem of its own making: it was Lenin and his successors, after all, who invented the various subject 'nations' to whom they duly assigned regions and republics. In an echo of imperial practices elsewhere, Moscow had encouraged the emergence - in places where nationality and nationhood were unheard of fifty years earlier - of institutions and intelligentsias grouped around a national urban center or 'capital. — Tony Judt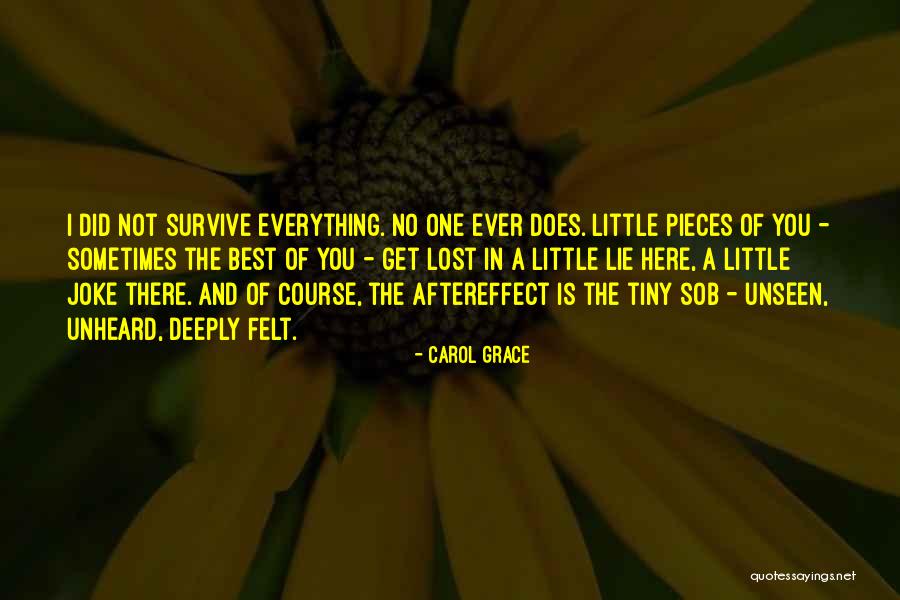 I did not survive everything. No one ever does. Little pieces of you - sometimes the best of you - get lost in a little lie here, a little joke there. And of course, the aftereffect is the tiny sob - unseen, unheard, deeply felt. — Carol Grace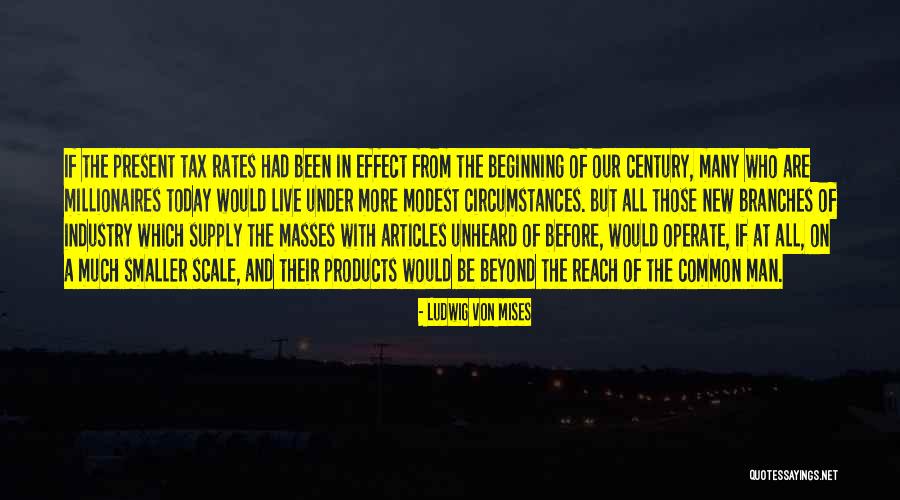 If the present tax rates had been in effect from the beginning of our century, many who are millionaires today would live under more modest circumstances. But all those new branches of industry which supply the masses with articles unheard of before, would operate, if at all, on a much smaller scale, and their products would be beyond the reach of the common man. — Ludwig Von Mises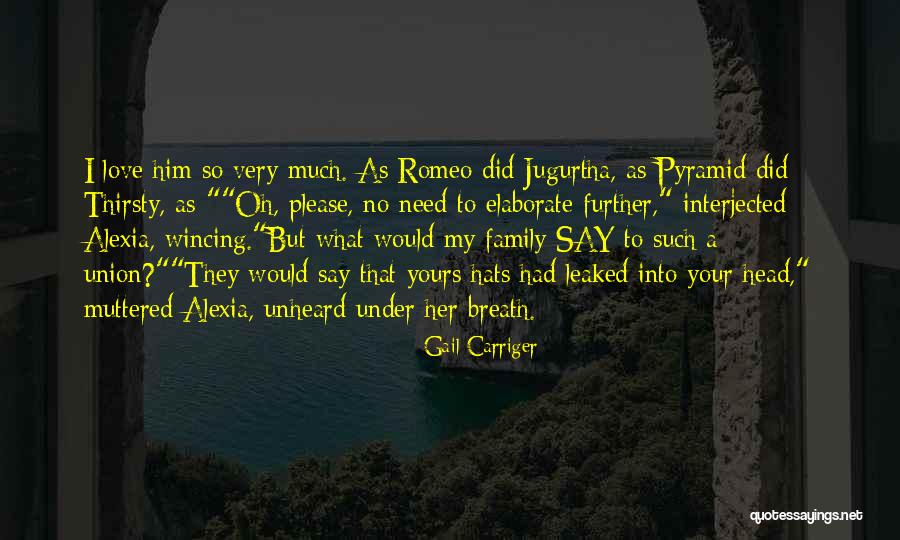 I love him so very much. As Romeo did Jugurtha, as Pyramid did Thirsty, as-"
"Oh, please, no need to elaborate further," interjected Alexia, wincing.
"But what would my family SAY to such a union?"
"They would say that yours hats had leaked into your head," muttered Alexia, unheard under her breath. — Gail Carriger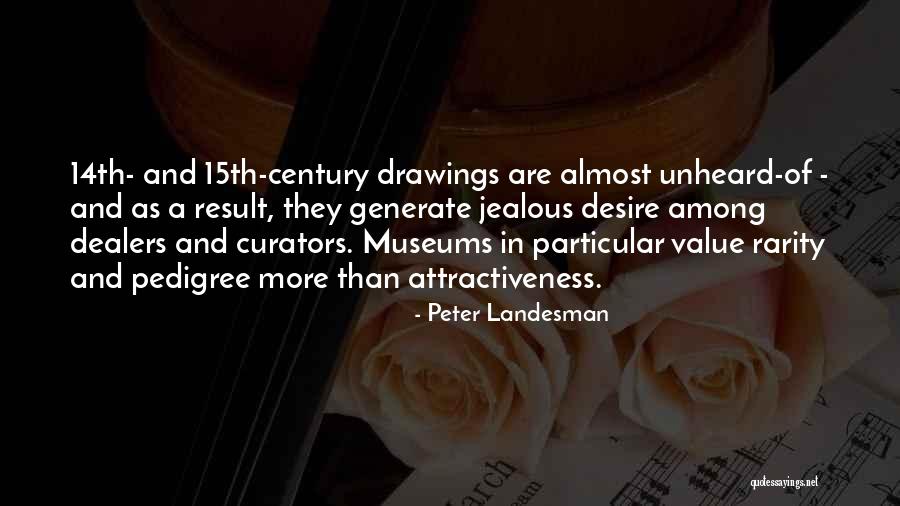 14th- and 15th-century drawings are almost unheard-of - and as a result, they generate jealous desire among dealers and curators. Museums in particular value rarity and pedigree more than attractiveness. — Peter Landesman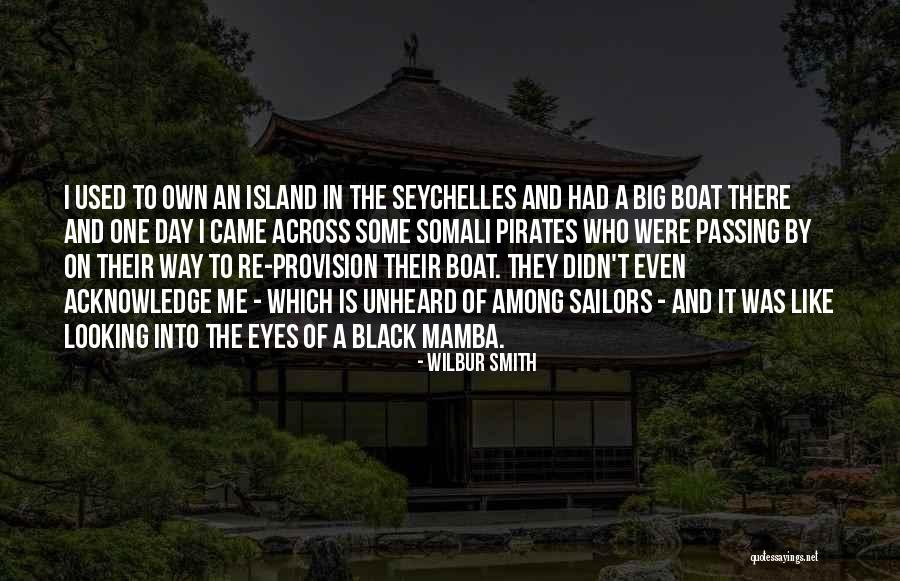 I used to own an island in the Seychelles and had a big boat there and one day I came across some Somali pirates who were passing by on their way to re-provision their boat. They didn't even acknowledge me - which is unheard of among sailors - and it was like looking into the eyes of a black mamba. — Wilbur Smith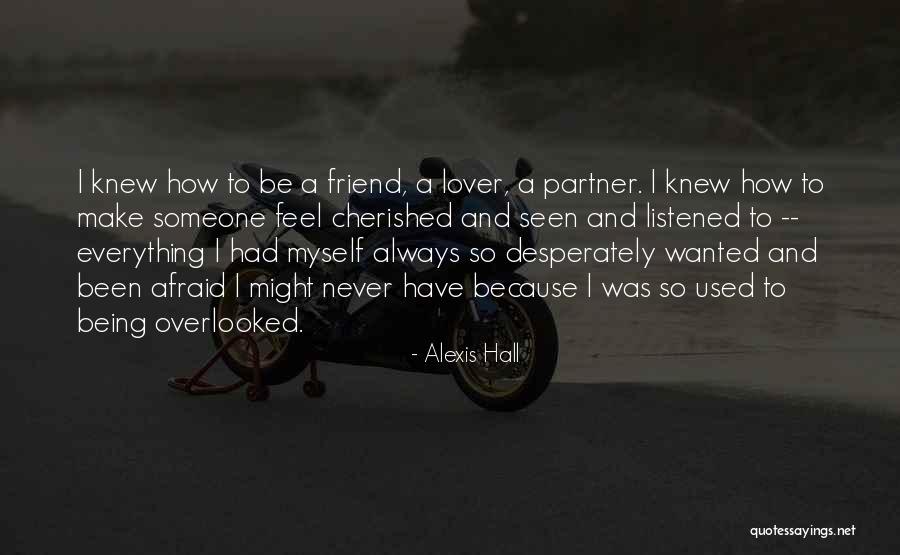 I knew how to be a friend, a lover, a partner. I knew how to make someone feel cherished and seen and listened to -- everything I had myself always so desperately wanted and been afraid I might never have because I was so used to being overlooked. — Alexis Hall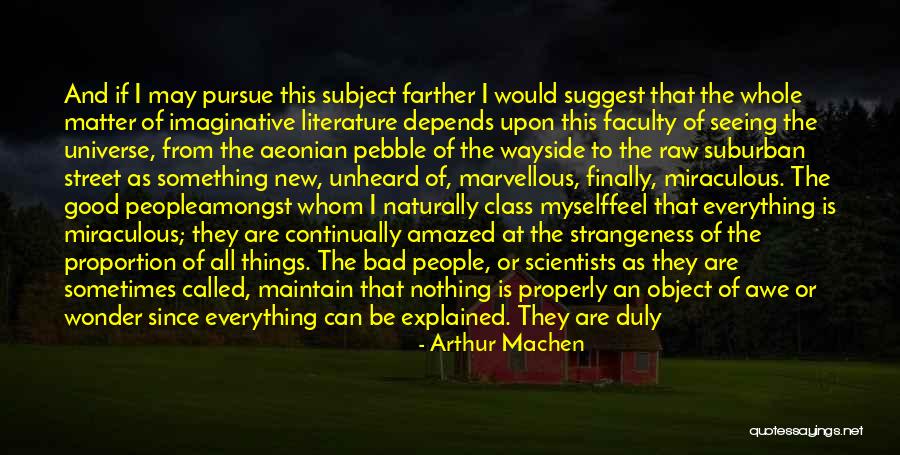 And if I may pursue this subject farther I would suggest that the whole matter of imaginative literature depends upon this faculty of seeing the universe, from the aeonian pebble of the wayside to the raw suburban street as something new, unheard of, marvellous, finally, miraculous. The good people
amongst whom I naturally class myself
feel that everything is miraculous; they are continually amazed at the strangeness of the proportion of all things. The bad people, or scientists as they are sometimes called, maintain that nothing is properly an object of awe or wonder since everything can be explained. They are duly punished. — Arthur Machen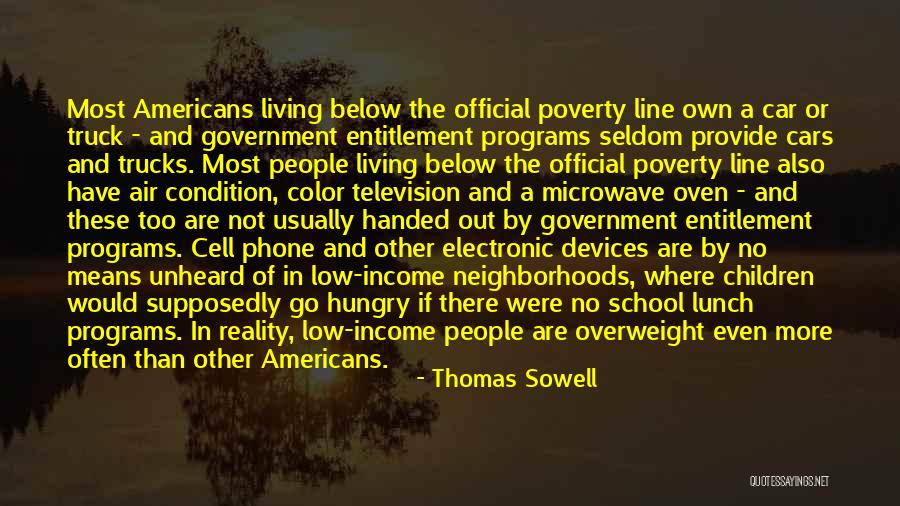 Most Americans living below the official poverty line own a car or truck - and government entitlement programs seldom provide cars and trucks. Most people living below the official poverty line also have air condition, color television and a microwave oven - and these too are not usually handed out by government entitlement programs. Cell phone and other electronic devices are by no means unheard of in low-income neighborhoods, where children would supposedly go hungry if there were no school lunch programs. In reality, low-income people are overweight even more often than other Americans. — Thomas Sowell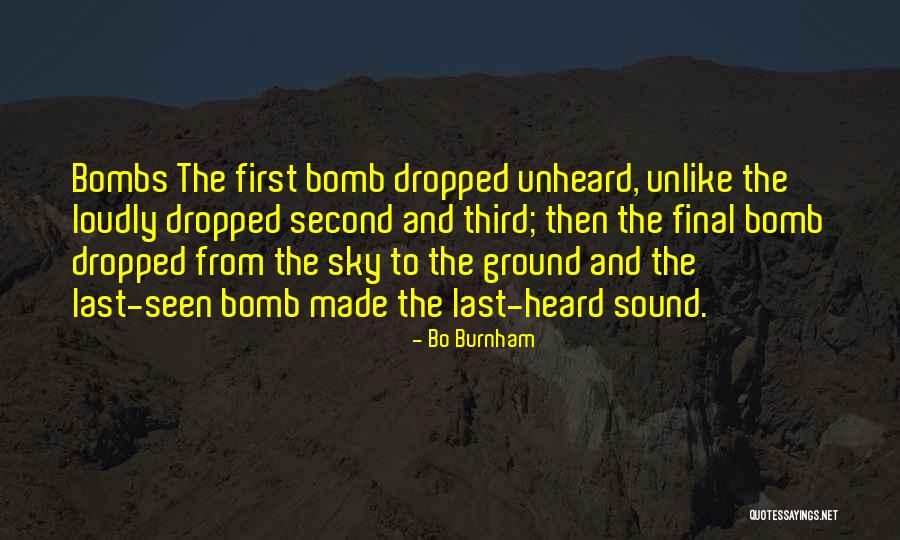 Bombs The first bomb dropped unheard, unlike the loudly dropped second and third; then the final bomb dropped from the sky to the ground and the last-seen bomb made the last-heard sound. — Bo Burnham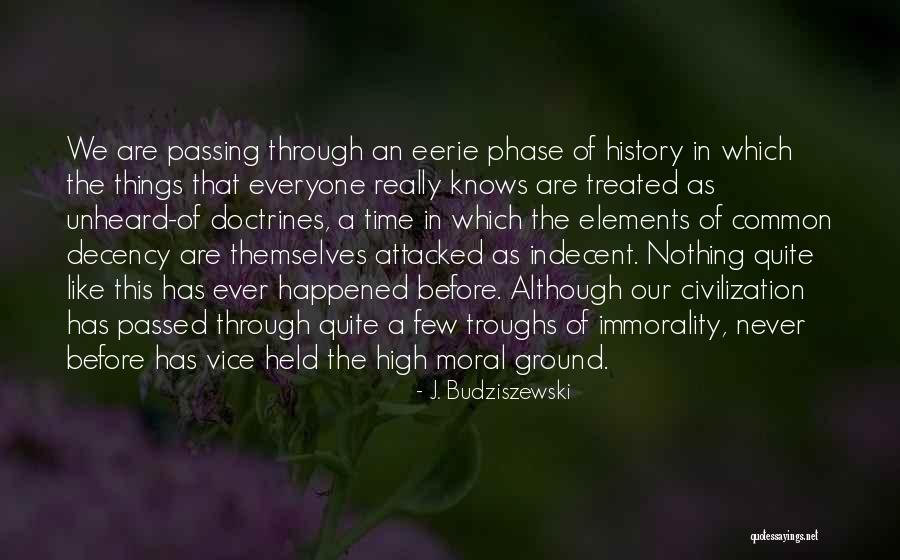 We are passing through an eerie phase of history in which the things that everyone really knows are treated as unheard-of doctrines, a time in which the elements of common decency are themselves attacked as indecent. Nothing quite like this has ever happened before. Although our civilization has passed through quite a few troughs of immorality, never before has vice held the high moral ground. — J. Budziszewski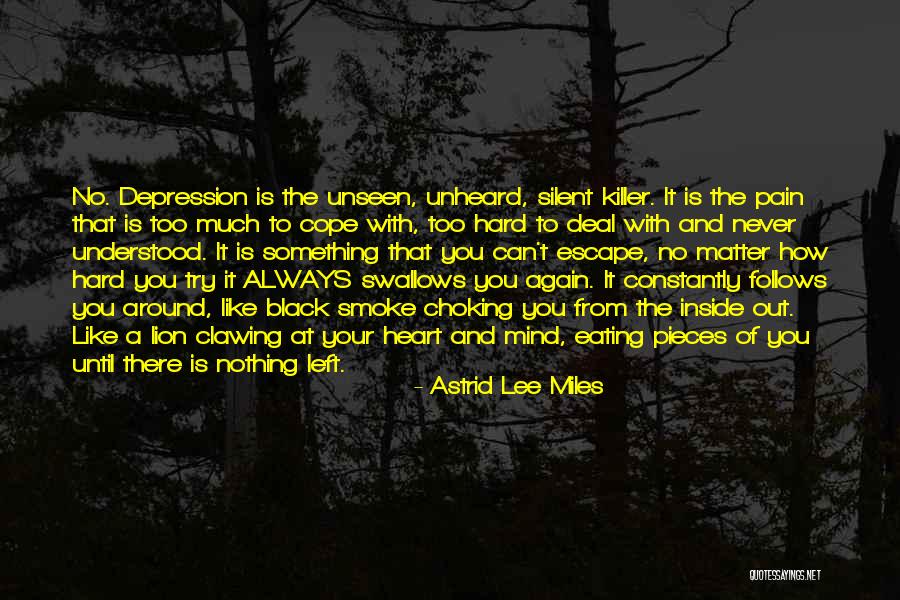 No. Depression is the unseen, unheard, silent killer. It is the pain that is too much to cope with, too hard to deal with and never understood. It is something that you can't escape, no matter how hard you try it ALWAYS swallows you again. It constantly follows you around, like black smoke choking you from the inside out. Like a lion clawing at your heart and mind, eating pieces of you until there is nothing left. — Astrid Lee Miles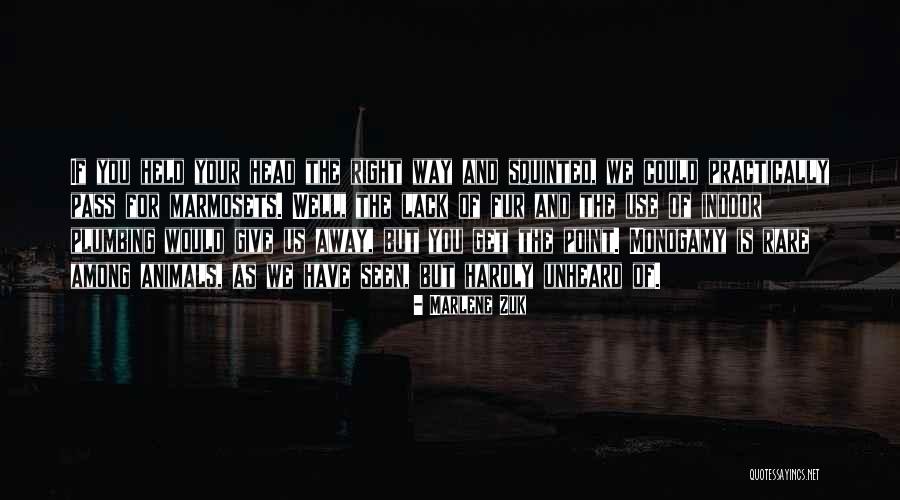 If you held your head the right way and squinted, we could practically pass for marmosets. Well, the lack of fur and the use of indoor plumbing would give us away, but you get the point. Monogamy is rare among animals, as we have seen, but hardly unheard of. — Marlene Zuk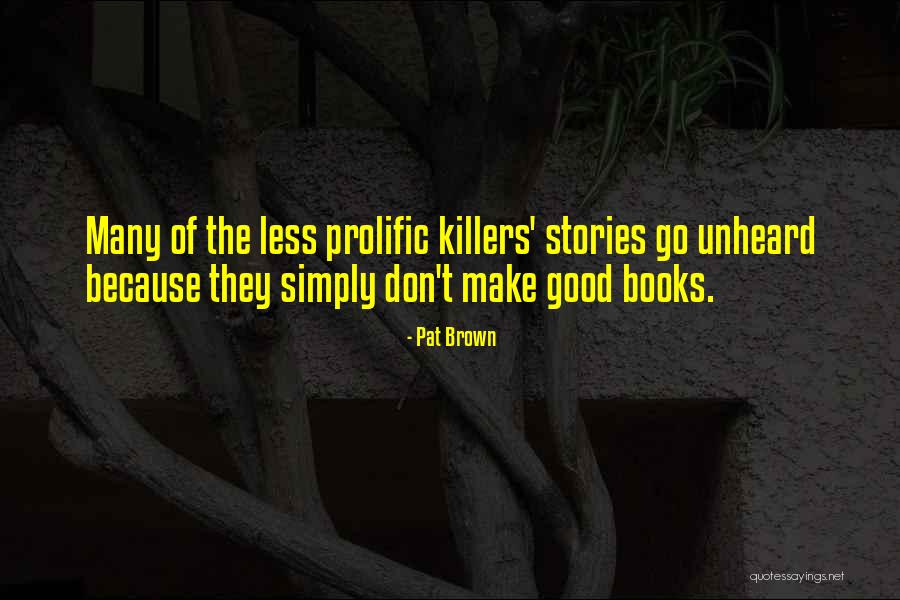 Many of the less prolific killers' stories go unheard because they simply don't make good books. — Pat Brown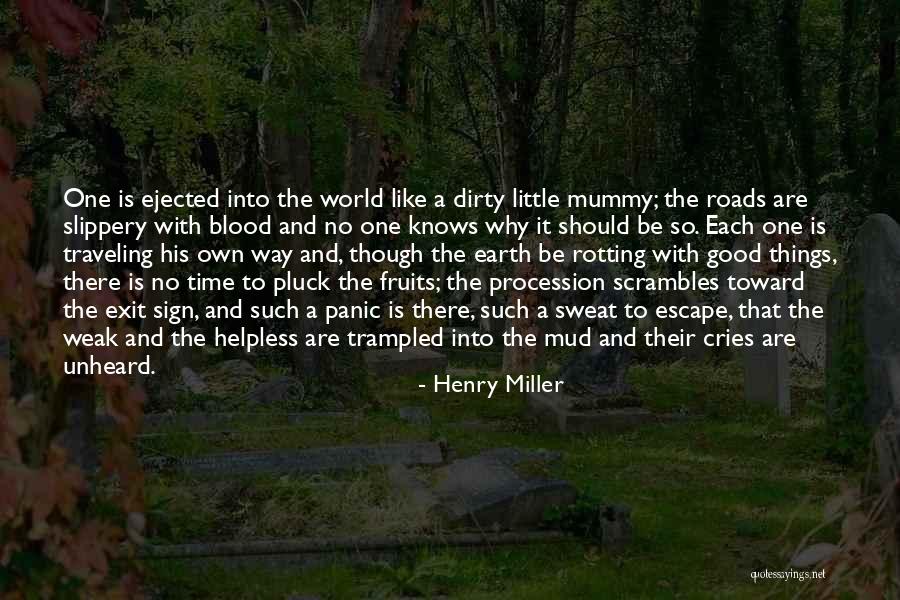 One is ejected into the world like a dirty little mummy; the roads are slippery with blood and no one knows why it should be so. Each one is traveling his own way and, though the earth be rotting with good things, there is no time to pluck the fruits; the procession scrambles toward the exit sign, and such a panic is there, such a sweat to escape, that the weak and the helpless are trampled into the mud and their cries are unheard. — Henry Miller
Riots are the voices of the unheard. — Martin Luther King Jr.
It's not unheard of, in the course of life, that if there's enough interest in it, we could consider going a second season or doing another chapter. I keep looking at it as books in a series, and this season is the first book. — Remi Aubuchon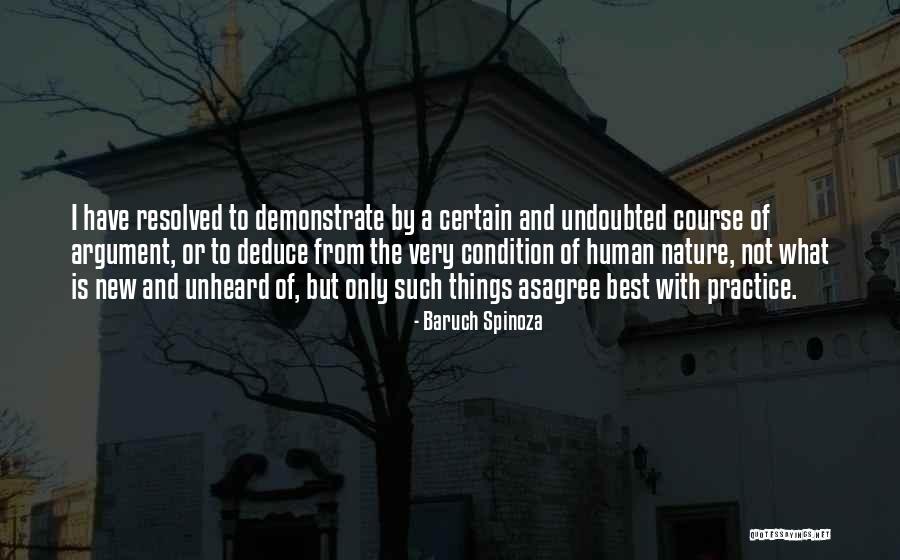 I have resolved to demonstrate by a certain and undoubted course of argument, or to deduce from the very condition of human nature, not what is new and unheard of, but only such things as
agree best with practice. — Baruch Spinoza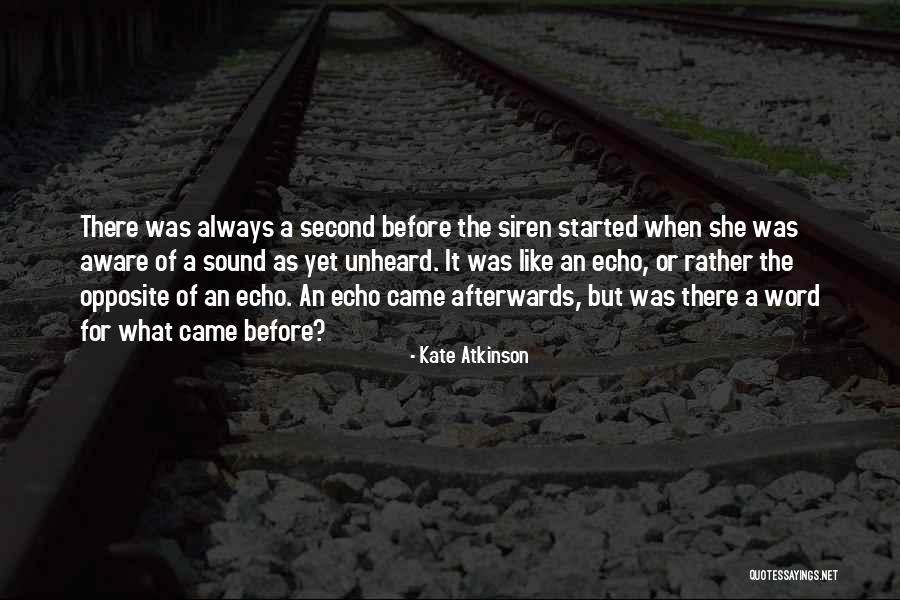 There was always a second before the siren started when she was aware of a sound as yet unheard. It was like an echo, or rather the opposite of an echo. An echo came afterwards, but was there a word for what came before? — Kate Atkinson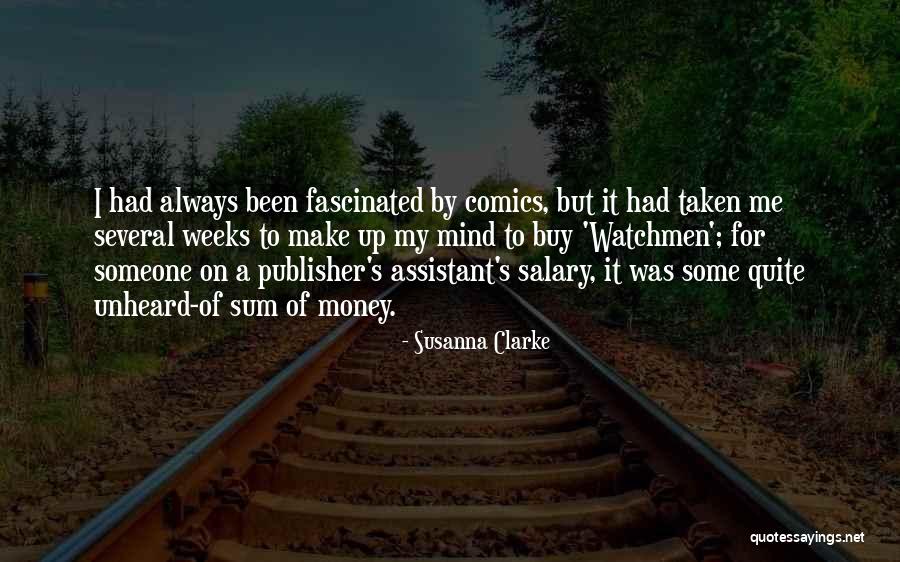 I had always been fascinated by comics, but it had taken me several weeks to make up my mind to buy 'Watchmen'; for someone on a publisher's assistant's salary, it was some quite unheard-of sum of money. — Susanna Clarke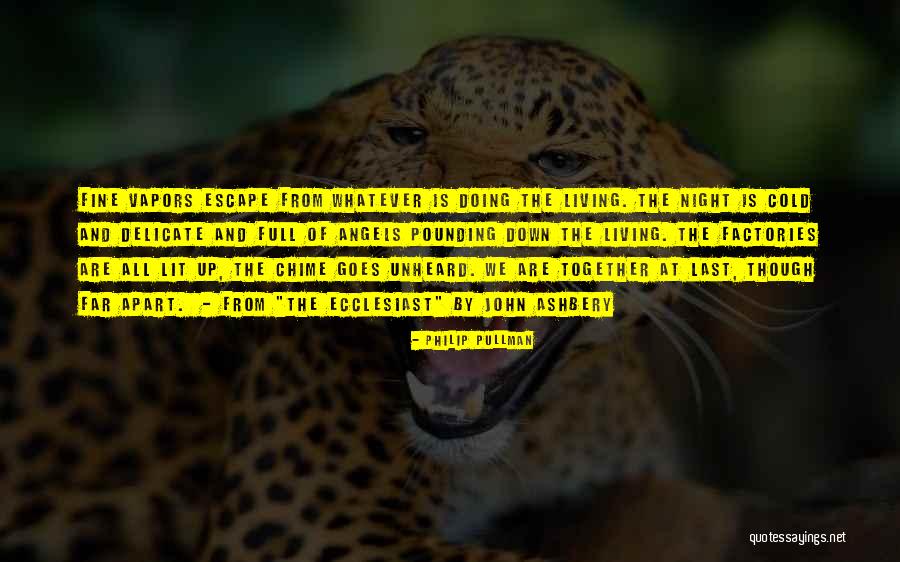 Fine vapors escape from whatever is doing the living. The night is cold and delicate and full of angels Pounding down the living. The factories are all lit up, The chime goes unheard. We are together at last, though far apart. - from "The Ecclesiast" by John Ashbery — Philip Pullman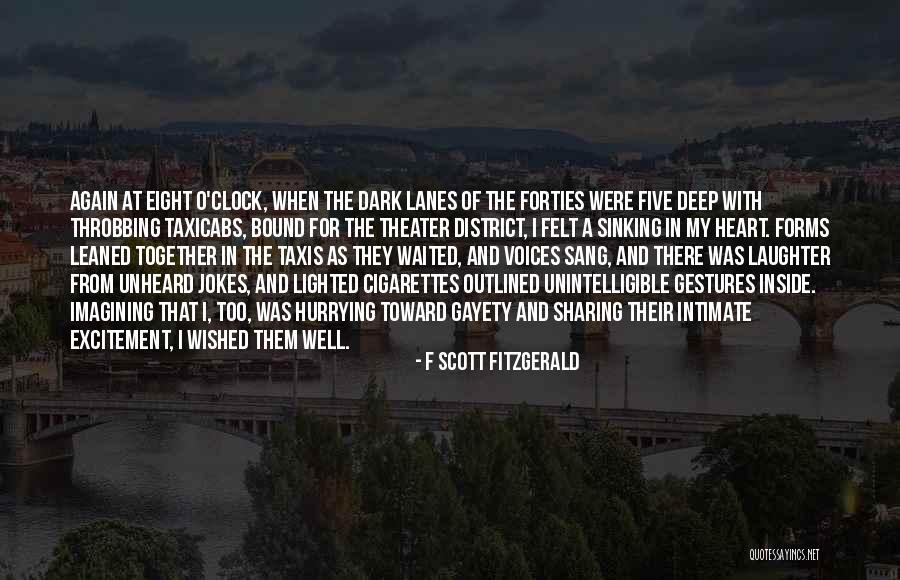 Again at eight o'clock, when the dark lanes of the Forties were five deep with throbbing taxicabs, bound for the theater district, I felt a sinking in my heart. Forms leaned together in the taxis as they waited, and voices sang, and there was laughter from unheard jokes, and lighted cigarettes outlined unintelligible gestures inside. Imagining that I, too, was hurrying toward gayety and sharing their intimate excitement, I wished them well. — F Scott Fitzgerald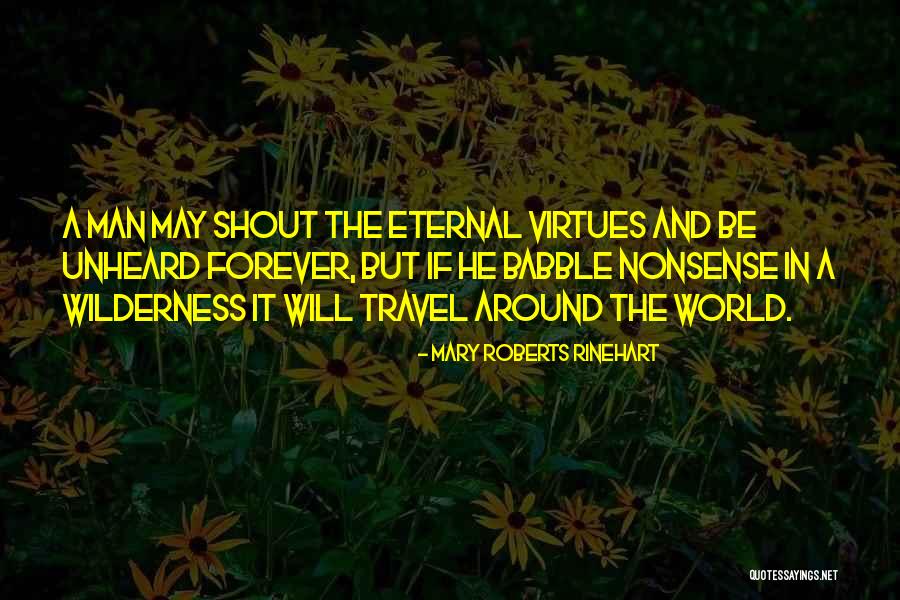 A man may shout the eternal virtues and be unheard forever, but if he babble nonsense in a wilderness it will travel around the world. — Mary Roberts Rinehart