Best Stylist Quotes & Sayings
Enjoy reading and share 36 famous quotes about Best Stylist with everyone.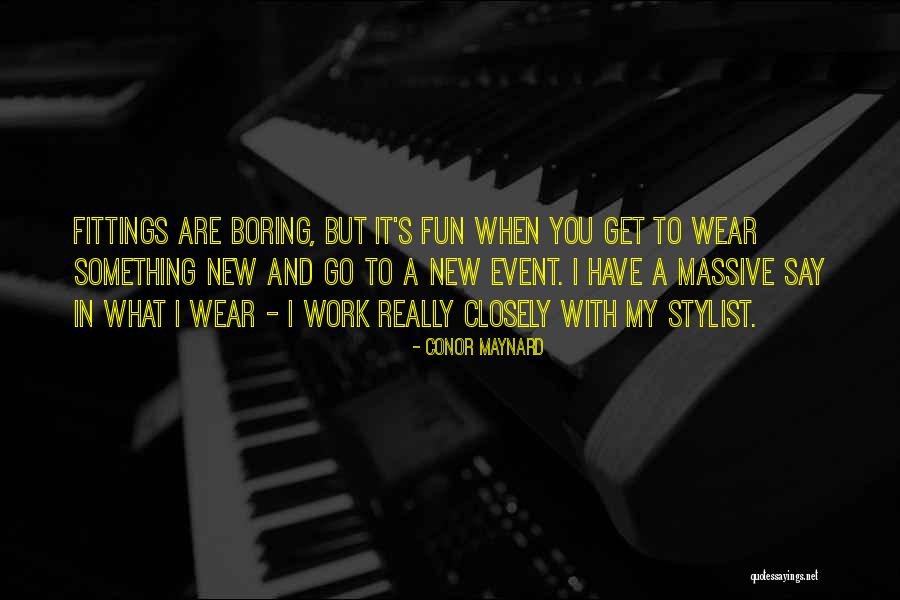 Fittings are boring, but it's fun when you get to wear something new and go to a new event. I have a massive say in what I wear - I work really closely with my stylist. — Conor Maynard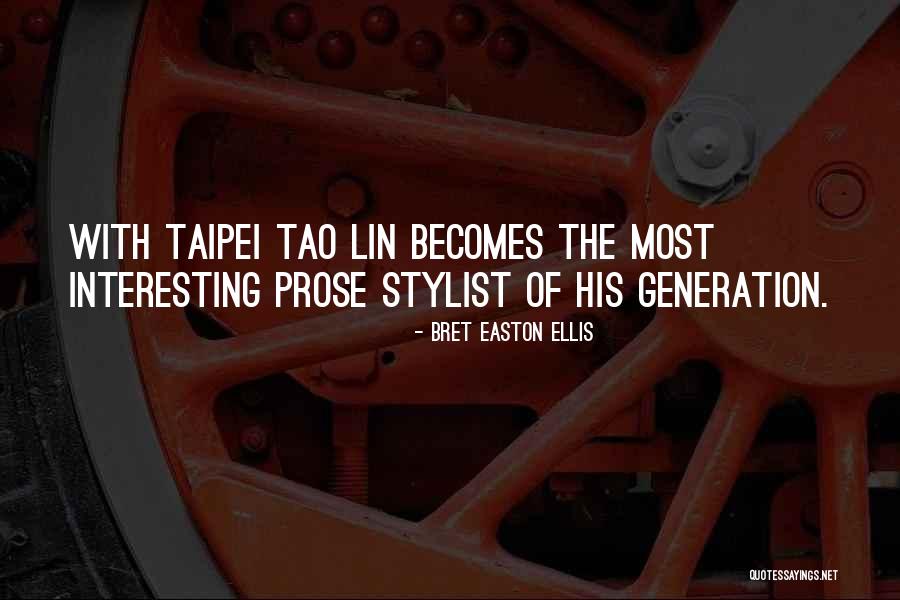 With Taipei Tao Lin becomes the most interesting prose stylist of his generation. — Bret Easton Ellis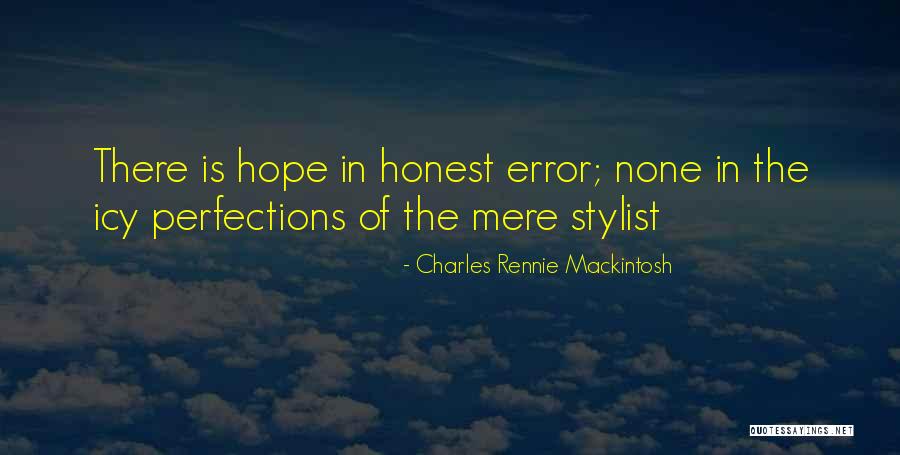 There is hope in honest error; none in the icy perfections of the mere stylist — Charles Rennie Mackintosh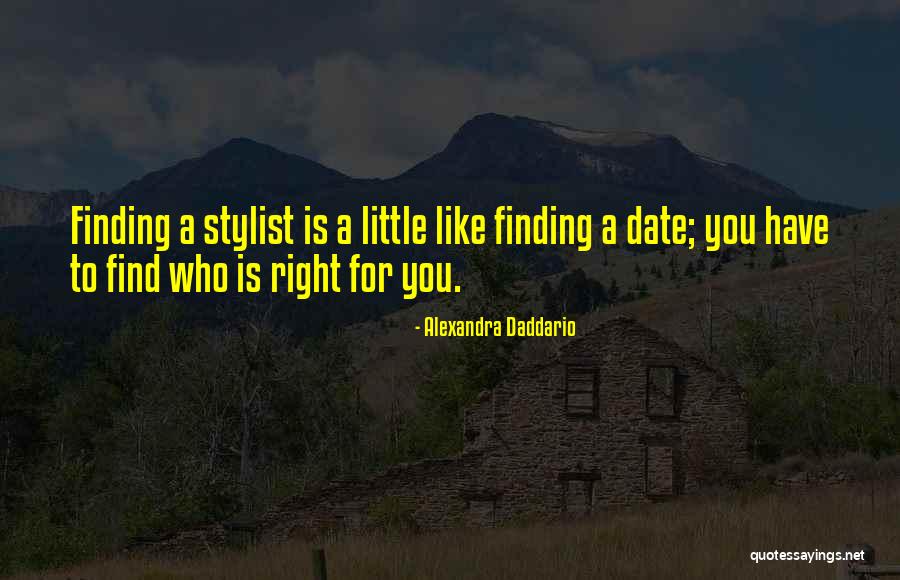 Finding a stylist is a little like finding a date; you have to find who is right for you. — Alexandra Daddario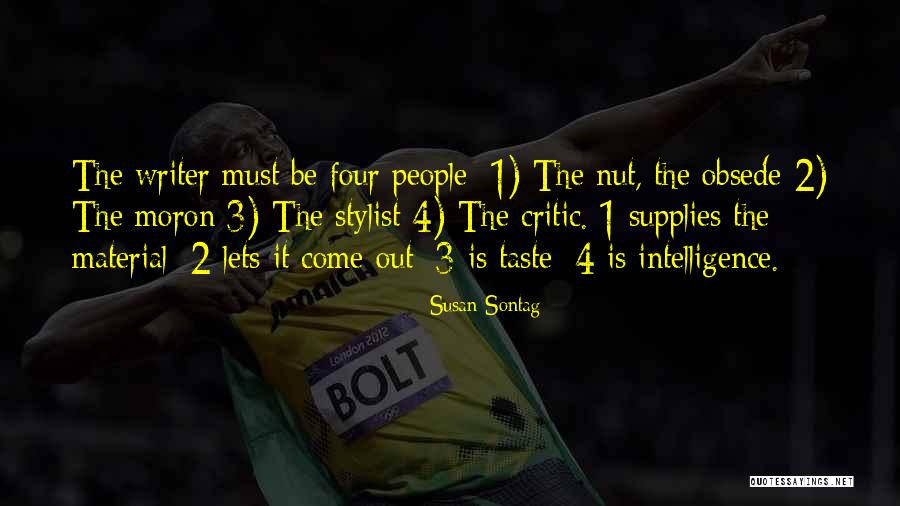 The writer must be four people: 1) The nut, the obsede 2) The moron 3) The stylist 4) The critic. 1 supplies the material; 2 lets it come out; 3 is taste; 4 is intelligence. — Susan Sontag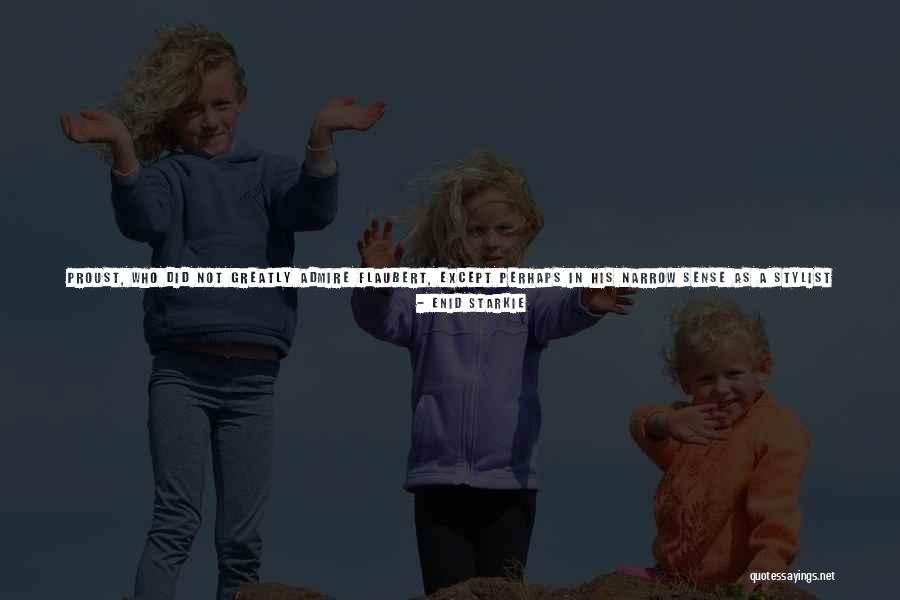 Proust, who did not greatly admire Flaubert, except perhaps in his narrow sense as a stylist - or perhaps only did not care very much for his work - nevertheless owed him a great deal, without realizing how much. From Flaubert he obtained the art of expressing his characters indirectly, through a monologue interieur. This method of characterization is one of Flaubert's greatest contributions to the art of fiction and, as we have seen in Madame Bovary, it is very different from the direct method of characterization practised by Balzac and Stendhal. — Enid Starkie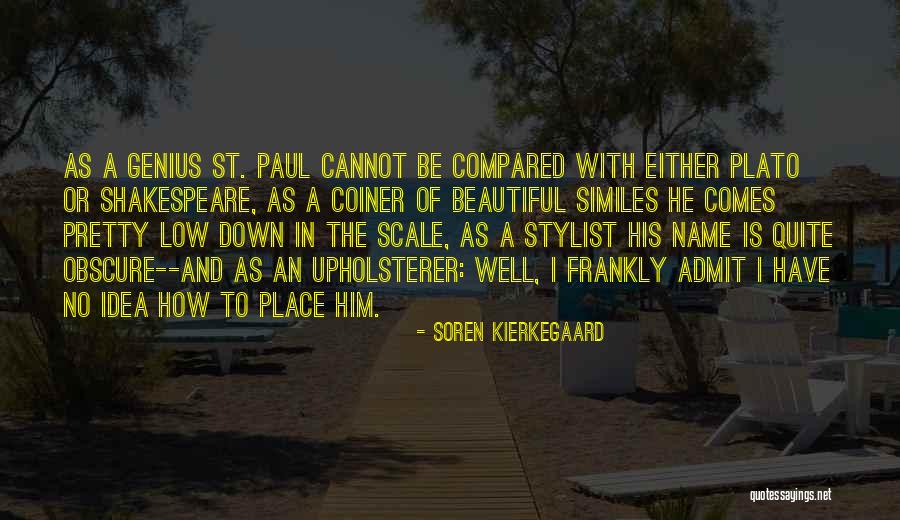 As a genius St. Paul cannot be compared with either Plato or Shakespeare, as a coiner of beautiful similes he comes pretty low down in the scale, as a stylist his name is quite obscure--and as an upholsterer: well, I frankly admit I have no idea how to place him. — Soren Kierkegaard
When Reg died and we first looked into getting a new dog, I was adamant we should pick up a mongrel from an animal-rescue shelter. It's not only that they're usually healthier and have better temperaments, they also fit with my world view - I prefer a ballpoint to a fountain pen, a barber to a hair stylist, and camping over glamping. — Mark Barrowcliffe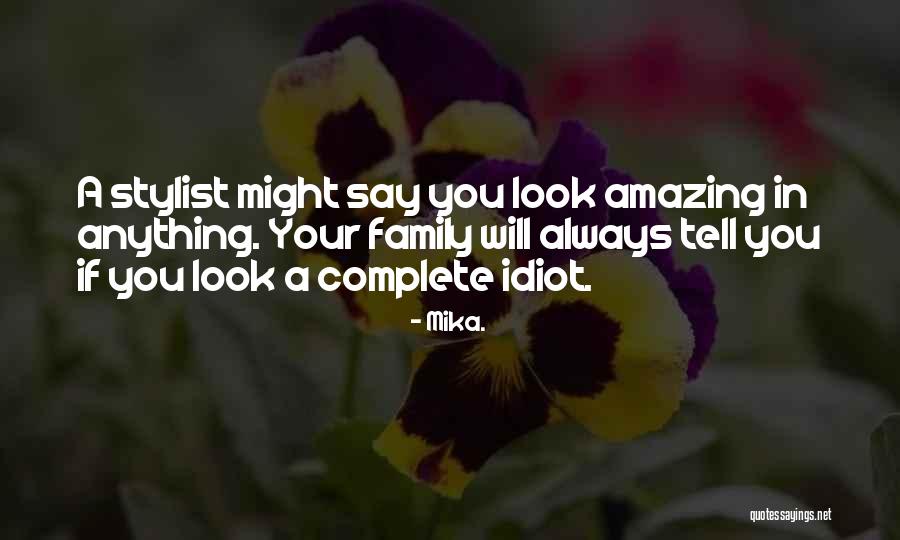 A stylist might say you look amazing in anything. Your family will always tell you if you look a complete idiot. — Mika.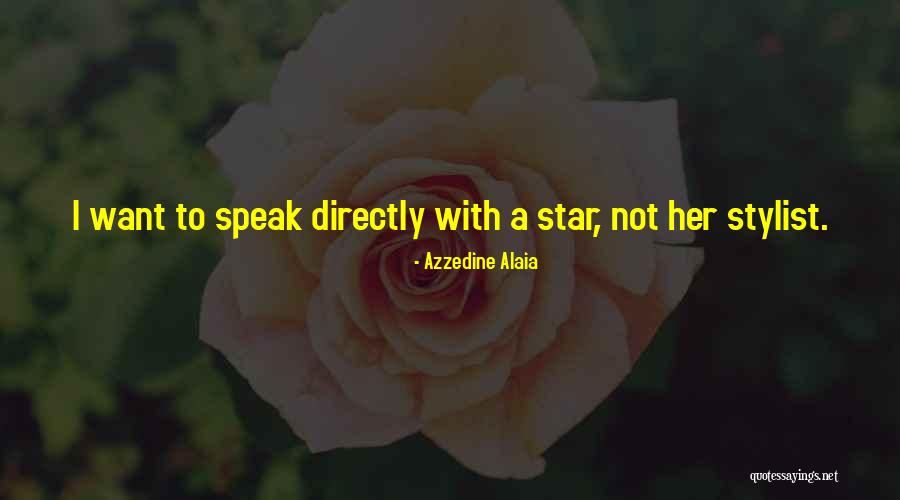 I want to speak directly with a star, not her stylist. — Azzedine Alaia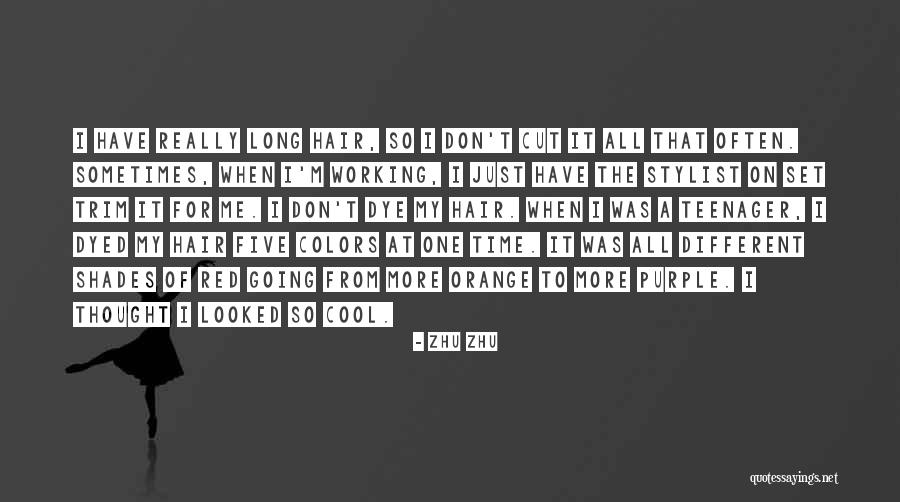 I have really long hair, so I don't cut it all that often. Sometimes, when I'm working, I just have the stylist on set trim it for me. I don't dye my hair. When I was a teenager, I dyed my hair five colors at one time. It was all different shades of red going from more orange to more purple. I thought I looked so cool. — Zhu Zhu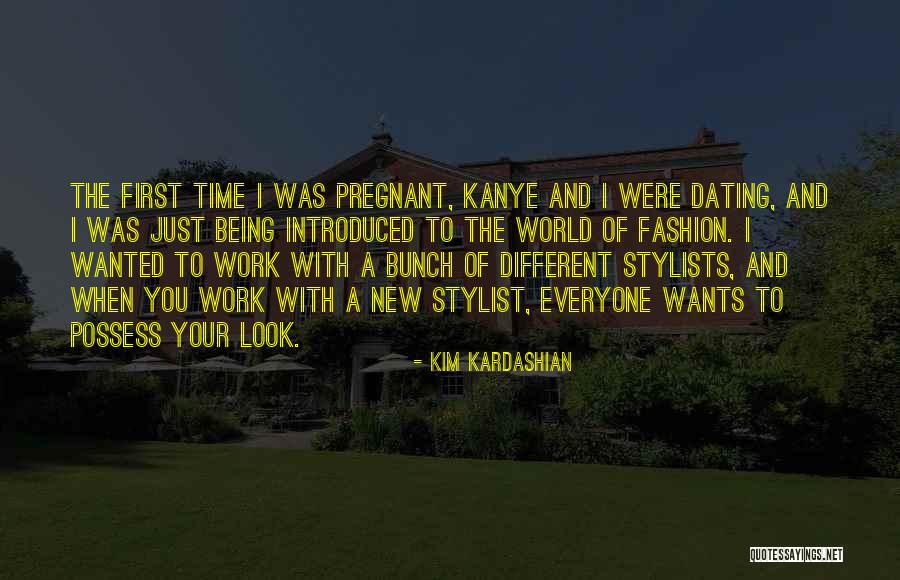 The first time I was pregnant, Kanye and I were dating, and I was just being introduced to the world of fashion. I wanted to work with a bunch of different stylists, and when you work with a new stylist, everyone wants to possess your look. — Kim Kardashian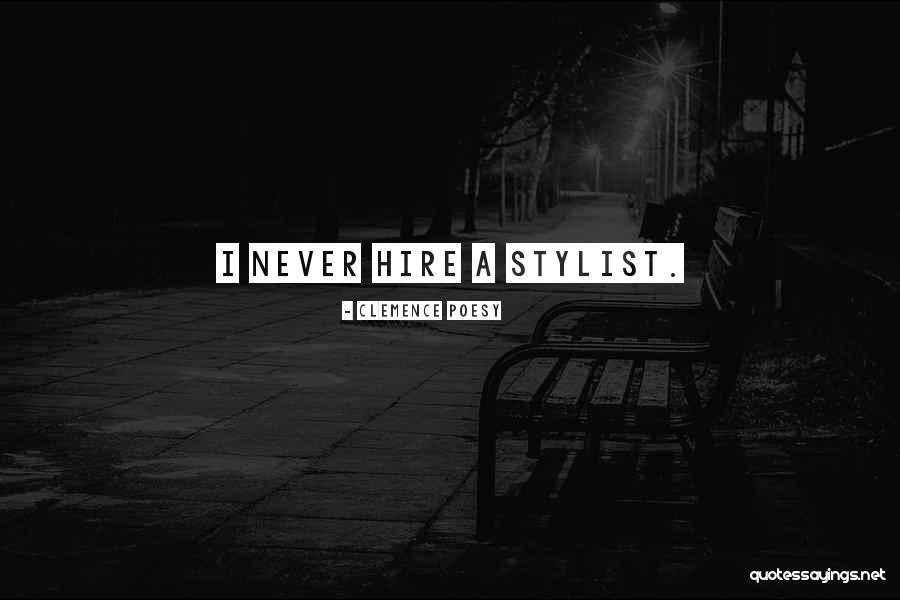 I never hire a stylist. — Clemence Poesy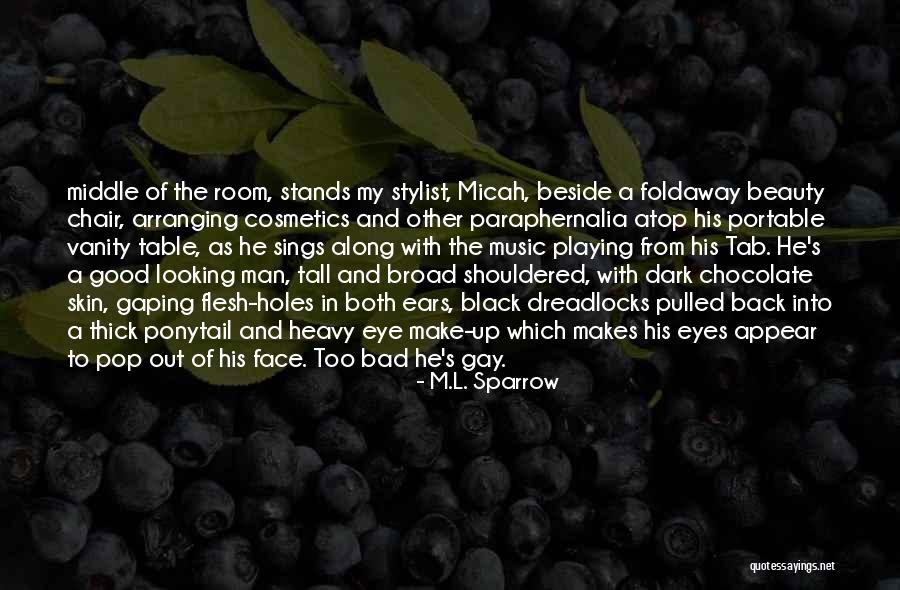 middle of the room, stands my stylist, Micah, beside a foldaway beauty chair, arranging cosmetics and other paraphernalia atop his portable vanity table, as he sings along with the music playing from his Tab. He's a good looking man, tall and broad shouldered, with dark chocolate skin, gaping flesh-holes in both ears, black dreadlocks pulled back into a thick ponytail and heavy eye make-up which makes his eyes appear to pop out of his face. Too bad he's gay. — M.L. Sparrow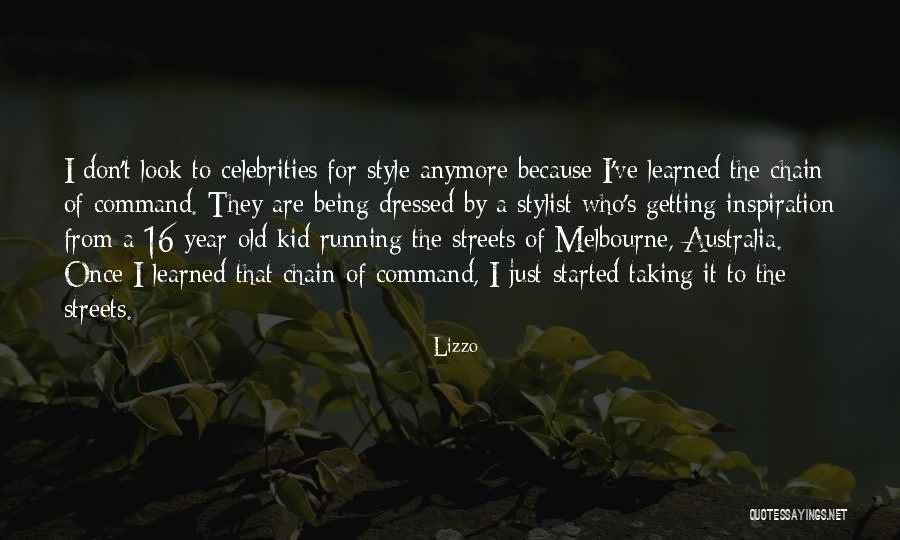 I don't look to celebrities for style anymore because I've learned the chain of command. They are being dressed by a stylist who's getting inspiration from a 16-year-old kid running the streets of Melbourne, Australia. Once I learned that chain of command, I just started taking it to the streets. — Lizzo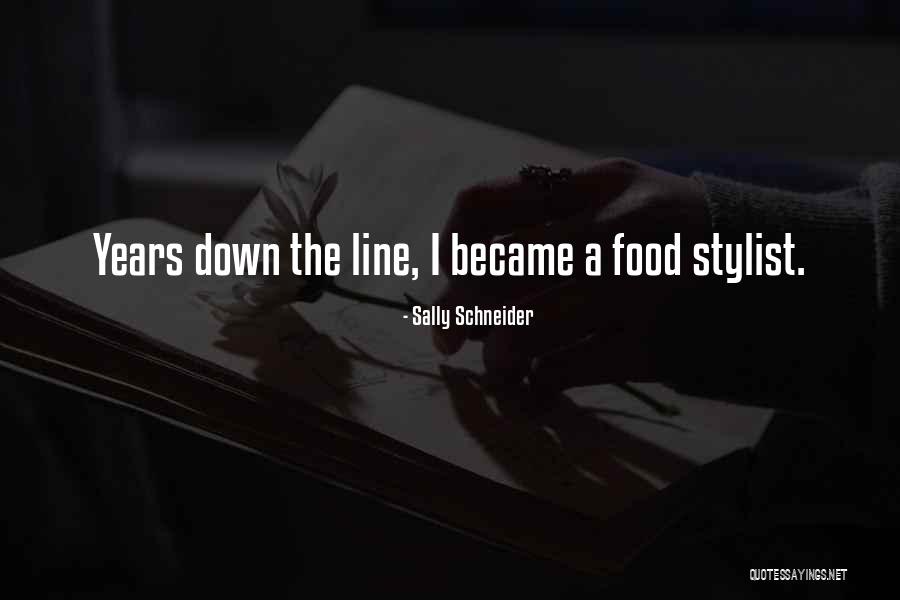 Years down the line, I became a food stylist. — Sally Schneider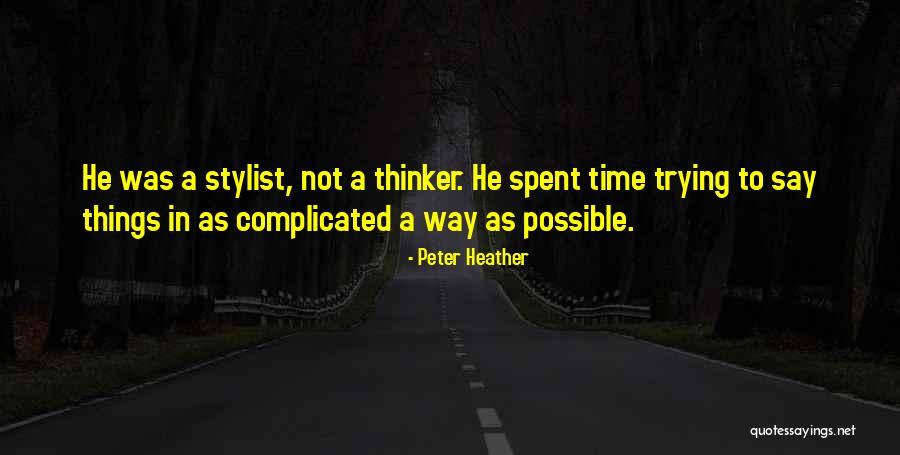 He was a stylist, not a thinker. He spent time trying to say things in as complicated a way as possible. — Peter Heather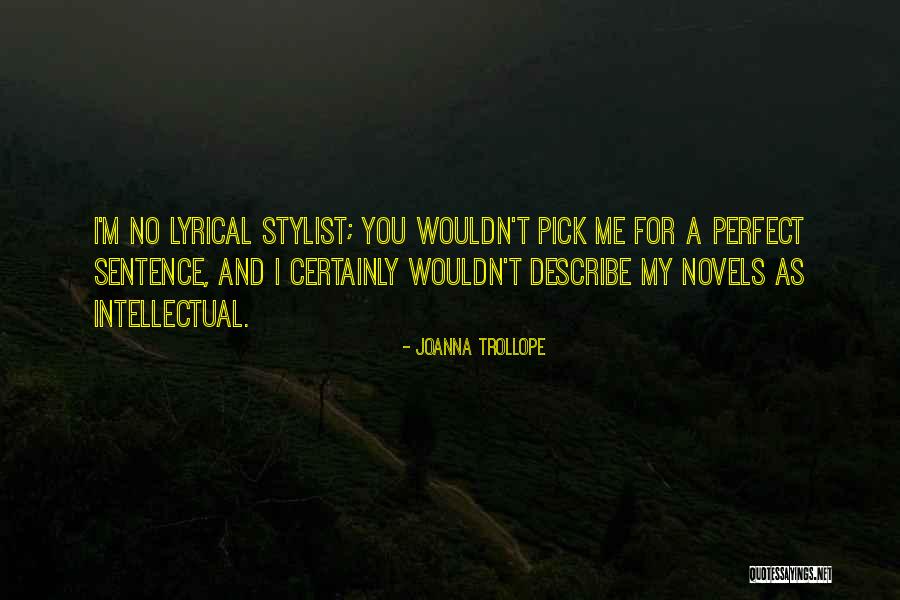 I'm no lyrical stylist; you wouldn't pick me for a perfect sentence, and I certainly wouldn't describe my novels as intellectual. — Joanna Trollope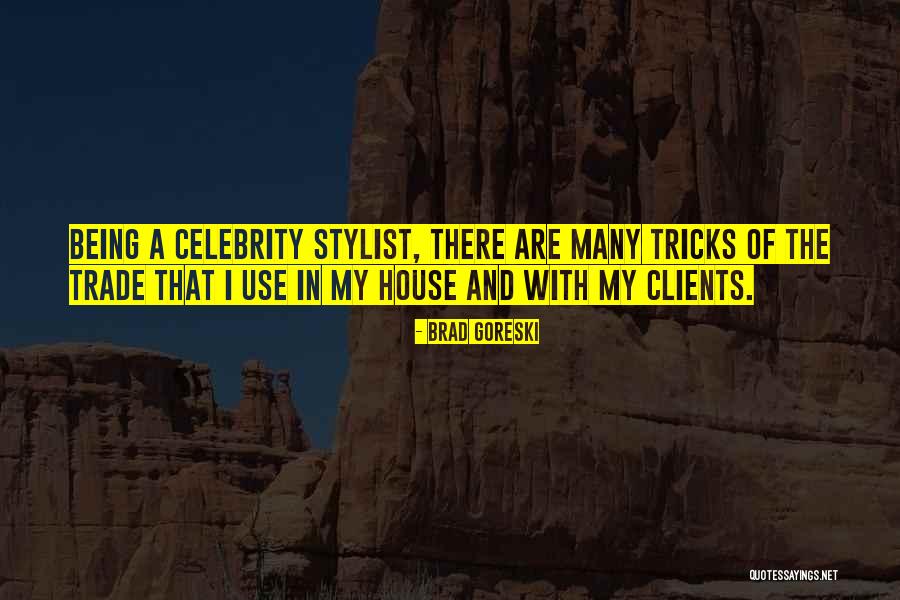 Being a celebrity stylist, there are many tricks of the trade that I use in my house and with my clients. — Brad Goreski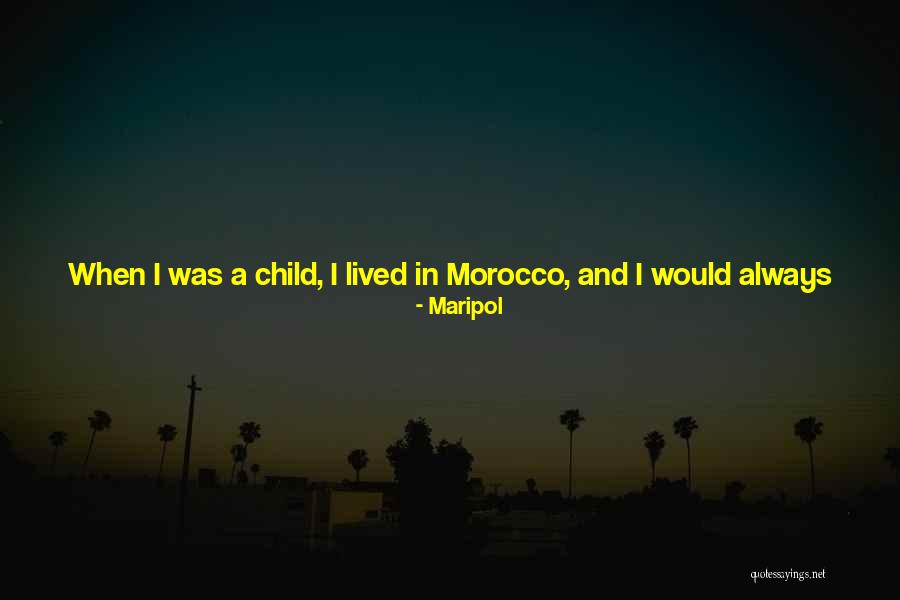 When I was a child, I lived in Morocco, and I would always buy a lot of beads from the markets and to make jewellery for friends. Later, at 18, I would do my own clothes and make my own patterns. When I first came to New York, people just assumed I was a stylist because I was so into fashion. — Maripol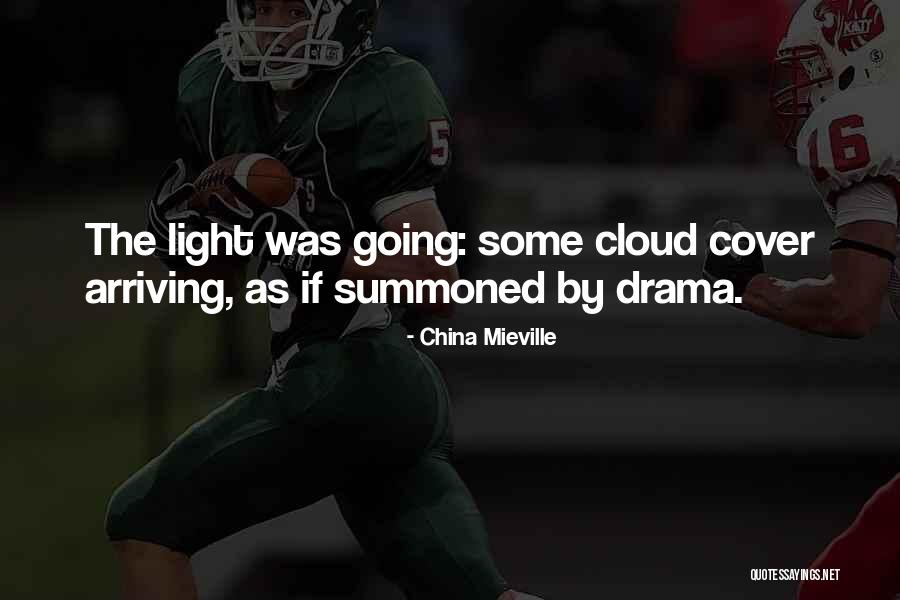 The light was going: some cloud cover arriving, as if summoned by drama. — China Mieville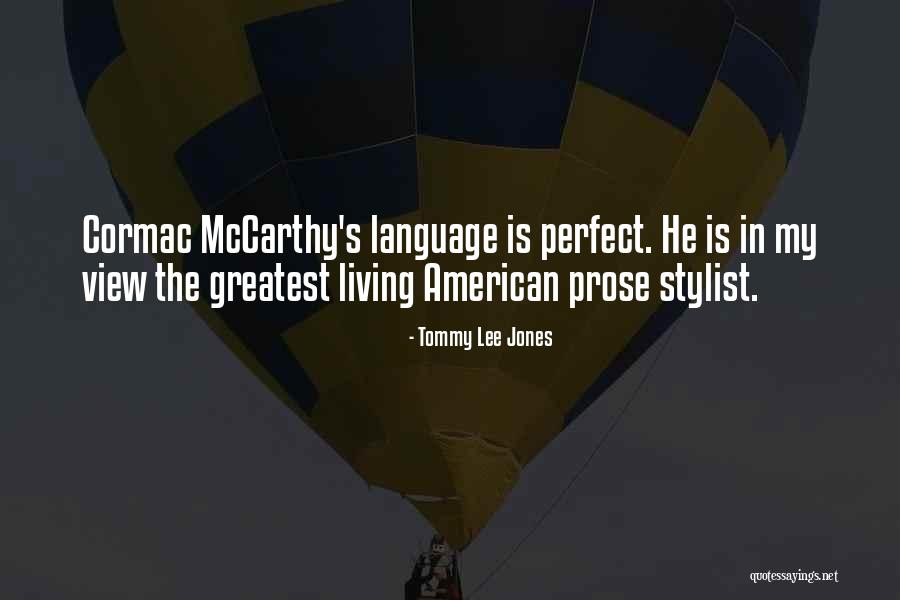 Cormac McCarthy's language is perfect. He is in my view the greatest living American prose stylist. — Tommy Lee Jones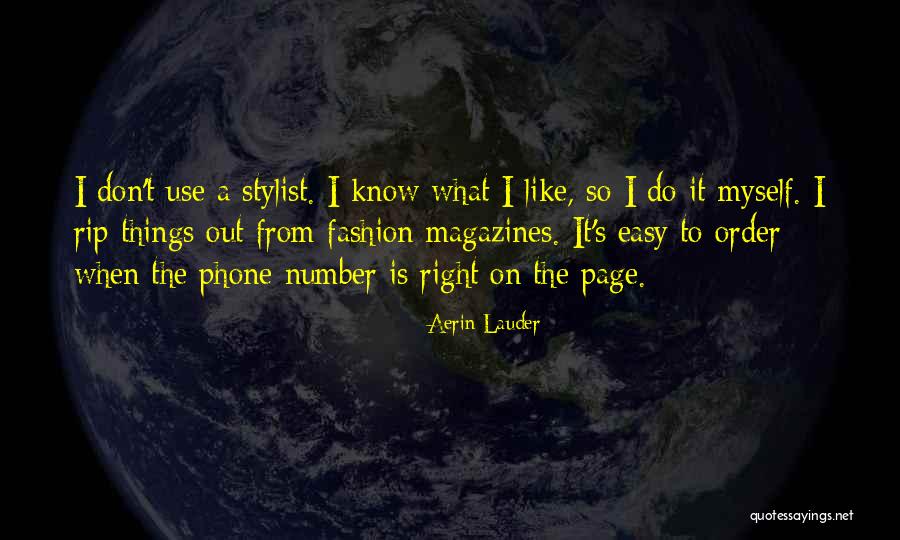 I don't use a stylist. I know what I like, so I do it myself. I rip things out from fashion magazines. It's easy to order when the phone number is right on the page. — Aerin Lauder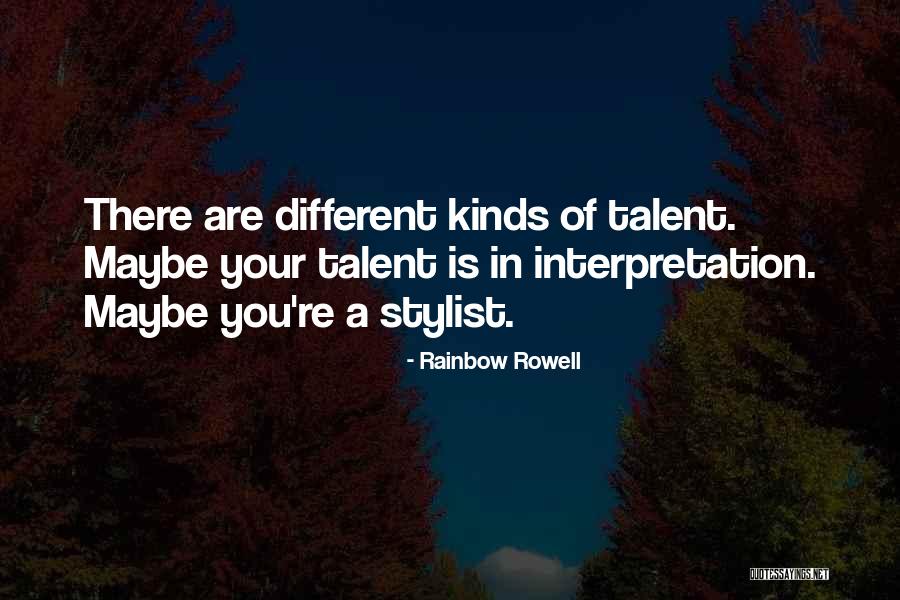 There are different kinds of talent. Maybe your talent is in interpretation. Maybe you're a stylist. — Rainbow Rowell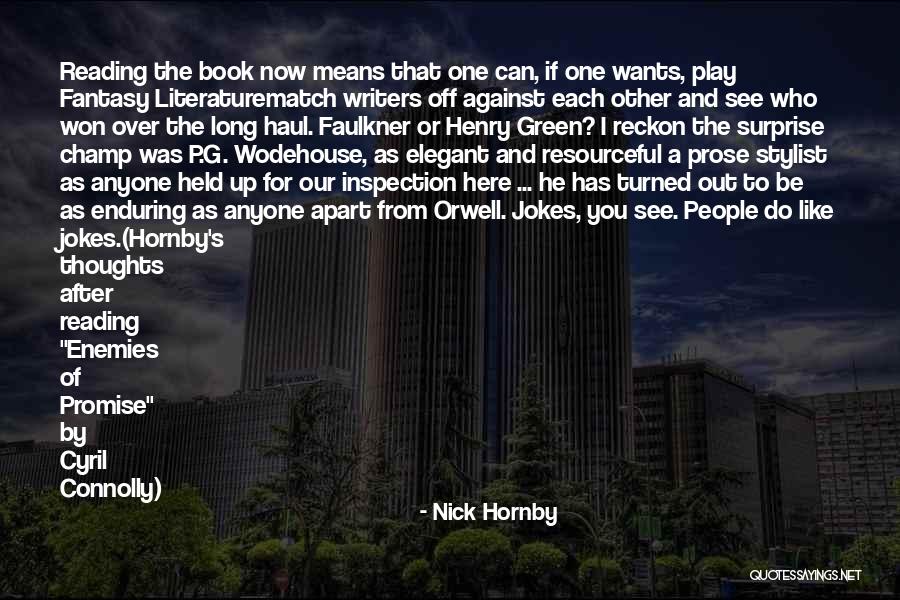 Reading the book now means that one can, if one wants, play Fantasy Literature
match writers off against each other and see who won over the long haul. Faulkner or Henry Green? I reckon the surprise champ was P.G. Wodehouse, as elegant and resourceful a prose stylist as anyone held up for our inspection here ... he has turned out to be as enduring as anyone apart from Orwell. Jokes, you see. People do like jokes.
(Hornby's thoughts after reading "Enemies of Promise" by Cyril Connolly) — Nick Hornby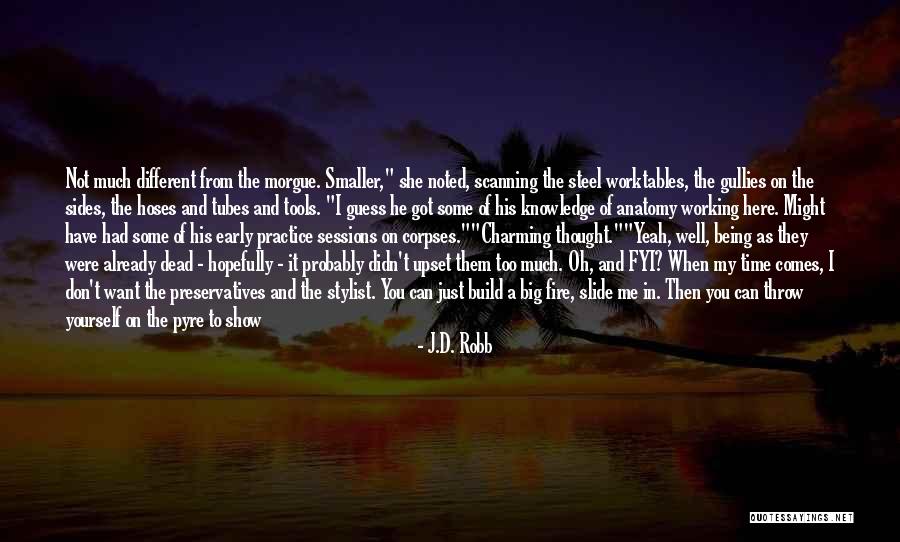 Not much different from the morgue. Smaller," she noted, scanning the steel worktables, the gullies on the sides, the hoses and tubes and tools. "I guess he got some of his knowledge of anatomy working here. Might have had some of his early practice sessions on corpses."
"Charming thought."
"Yeah, well, being as they were already dead - hopefully - it probably didn't upset them too much. Oh, and FYI? When my time comes, I don't want the preservatives and the stylist. You can just build a big fire, slide me in. Then you can throw yourself on the pyre to show your wild grief and constant devotion."
"I'll make a note of it. — J.D. Robb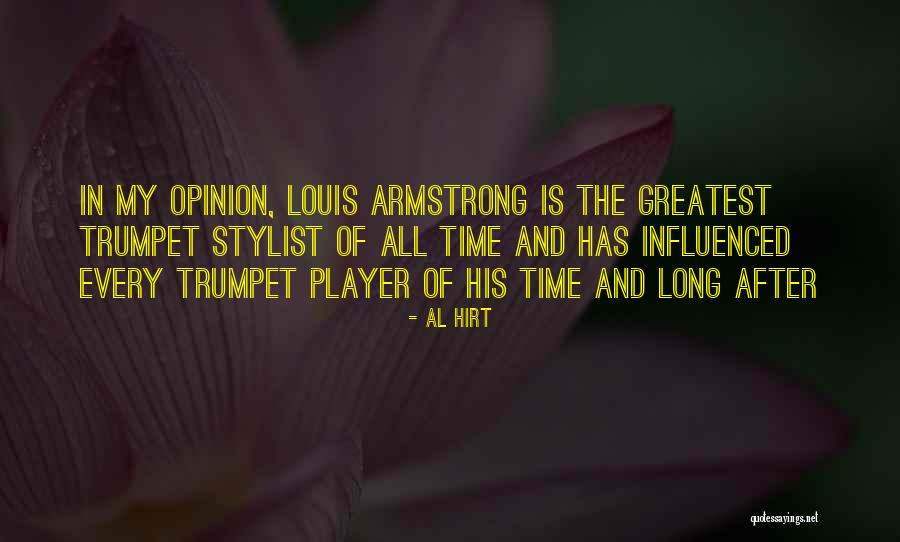 In my opinion, Louis Armstrong is the greatest trumpet stylist of all time and has influenced every trumpet player of his time and long after — Al Hirt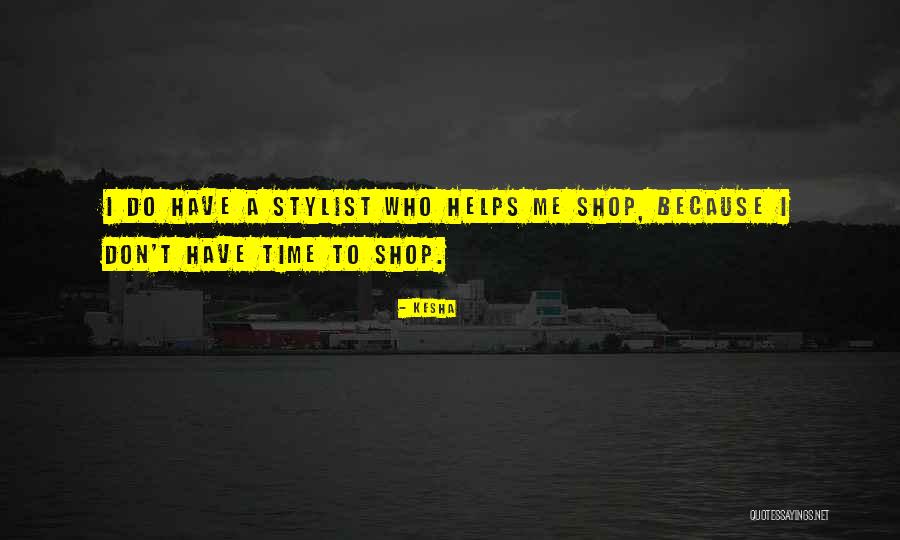 I do have a stylist who helps me shop, because I don't have time to shop. — Kesha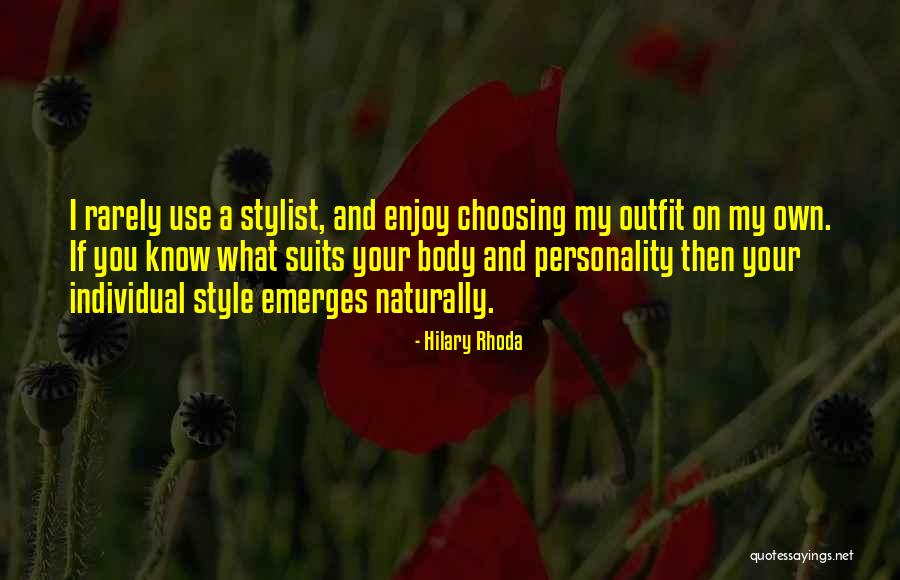 I rarely use a stylist, and enjoy choosing my outfit on my own. If you know what suits your body and personality then your individual style emerges naturally. — Hilary Rhoda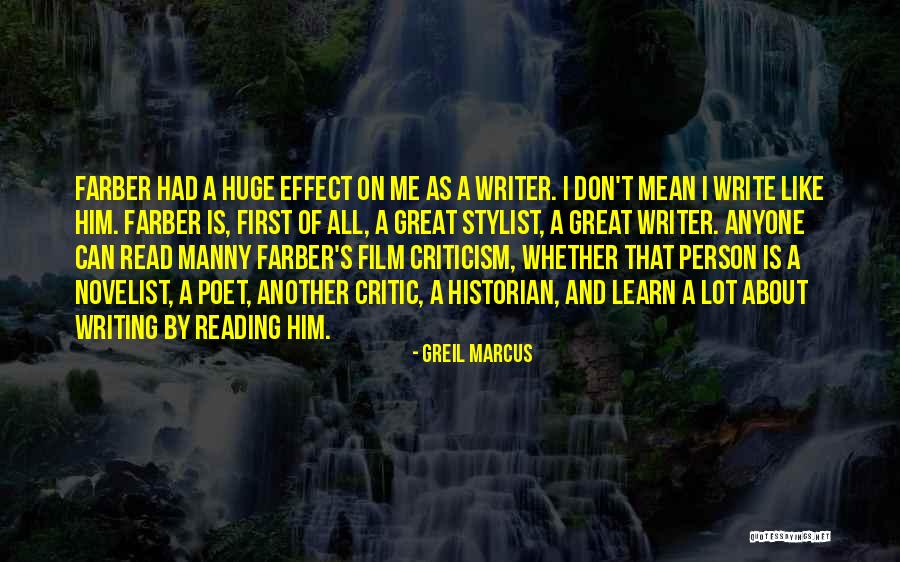 Farber had a huge effect on me as a writer. I don't mean I write like him. Farber is, first of all, a great stylist, a great writer. Anyone can read Manny Farber's film criticism, whether that person is a novelist, a poet, another critic, a historian, and learn a lot about writing by reading him. — Greil Marcus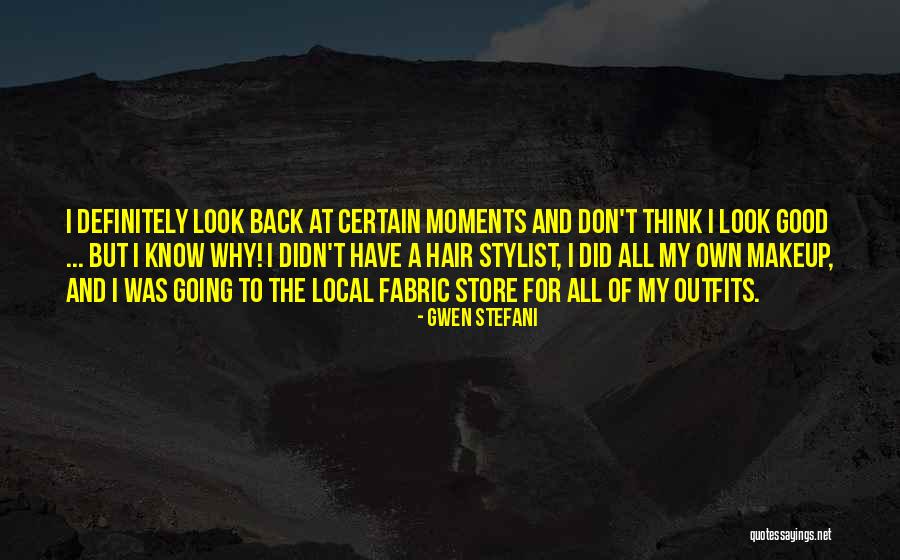 I definitely look back at certain moments and don't think I look good ... but I know why! I didn't have a hair stylist, I did all my own makeup, and I was going to the local fabric store for all of my outfits. — Gwen Stefani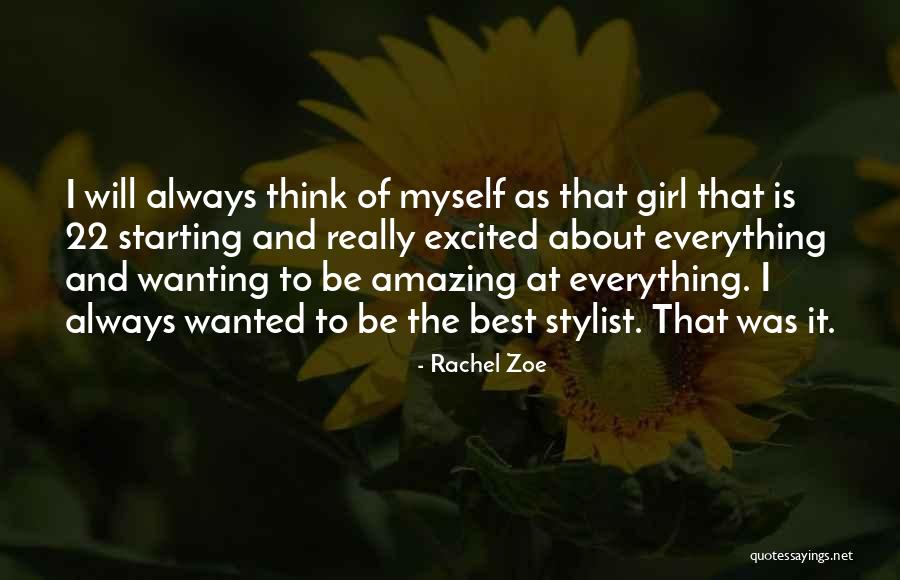 I will always think of myself as that girl that is 22 starting and really excited about everything and wanting to be amazing at everything. I always wanted to be the best stylist. That was it. — Rachel Zoe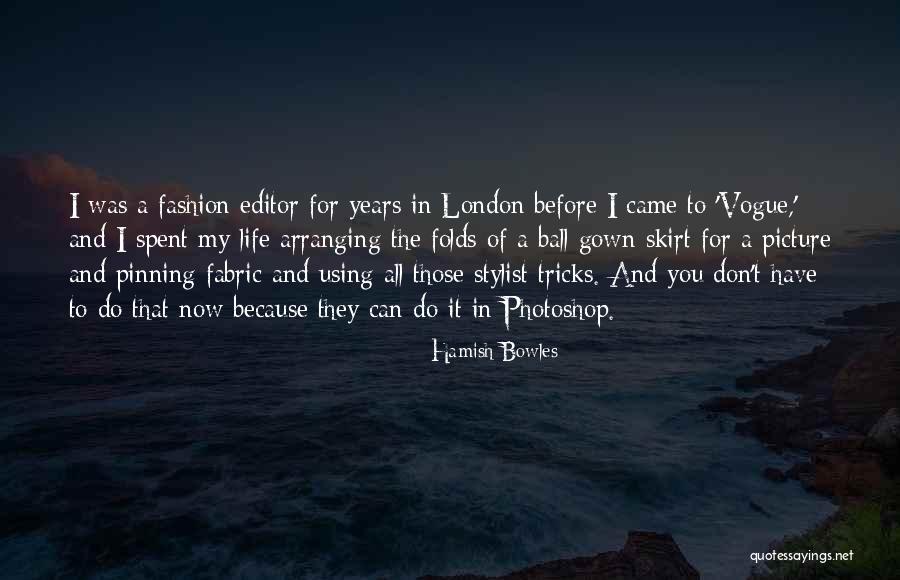 I was a fashion editor for years in London before I came to 'Vogue,' and I spent my life arranging the folds of a ball gown skirt for a picture and pinning fabric and using all those stylist tricks. And you don't have to do that now because they can do it in Photoshop. — Hamish Bowles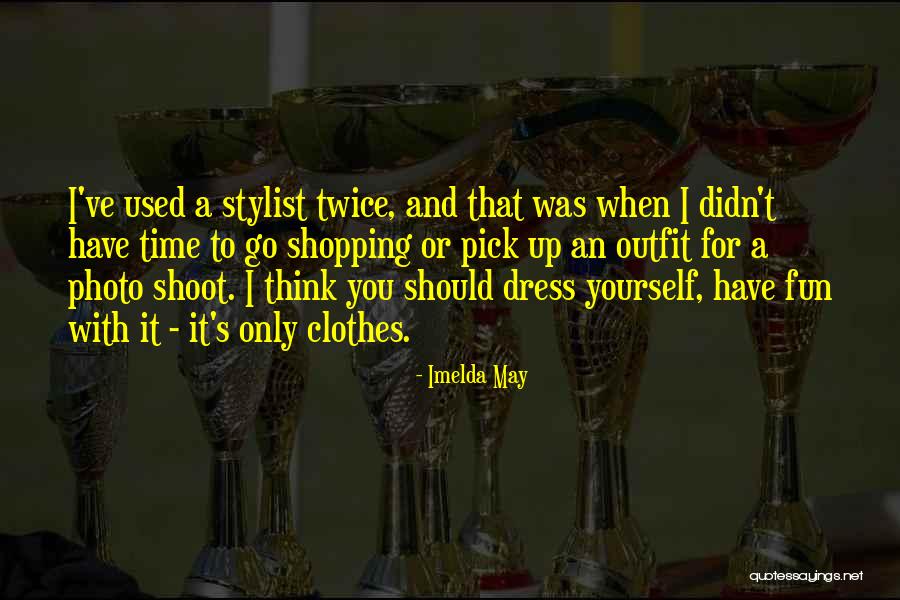 I've used a stylist twice, and that was when I didn't have time to go shopping or pick up an outfit for a photo shoot. I think you should dress yourself, have fun with it - it's only clothes. — Imelda May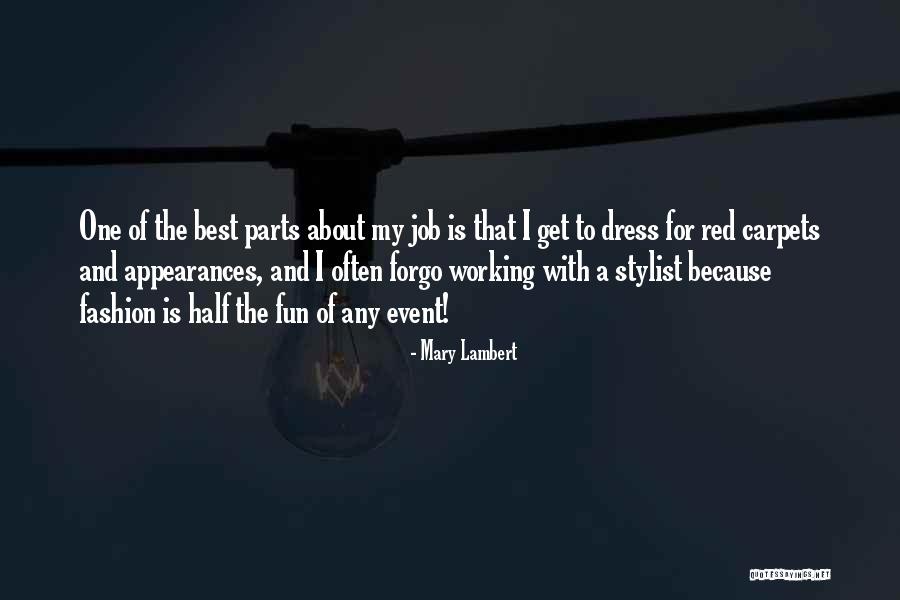 One of the best parts about my job is that I get to dress for red carpets and appearances, and I often forgo working with a stylist because fashion is half the fun of any event! — Mary Lambert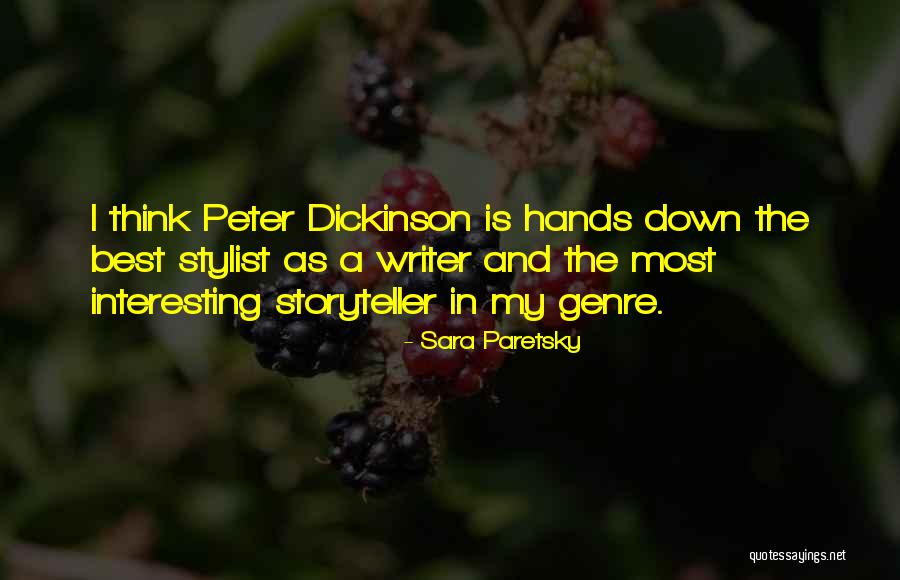 I think Peter Dickinson is hands down the best stylist as a writer and the most interesting storyteller in my genre. — Sara Paretsky