Quotes & Sayings About Best Interests At Heart
Enjoy reading and share 40 famous quotes about Best Interests At Heart with everyone.
Top Best Interests At Heart Quotes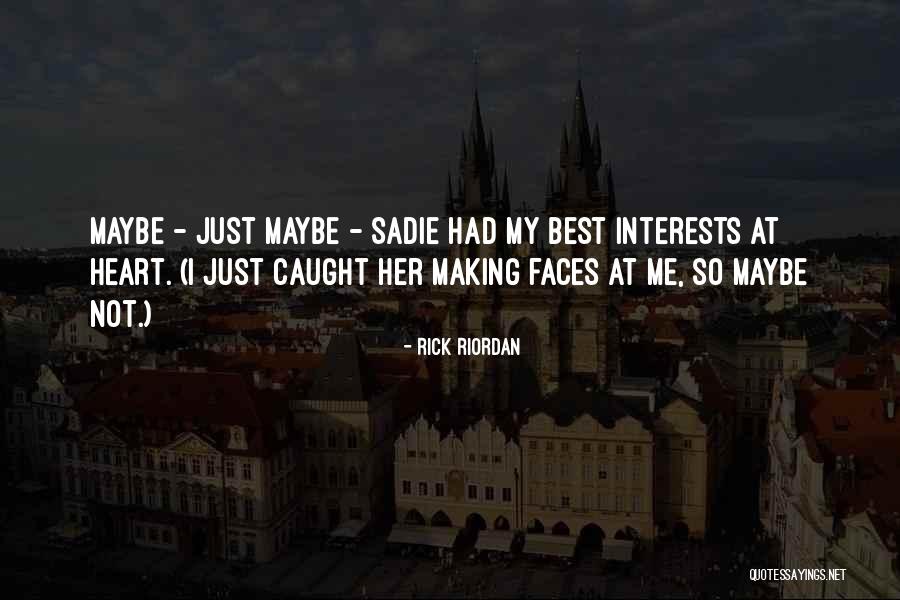 Maybe - just maybe - Sadie had my best interests at heart. (I just caught her making faces at me, so maybe not.) — Rick Riordan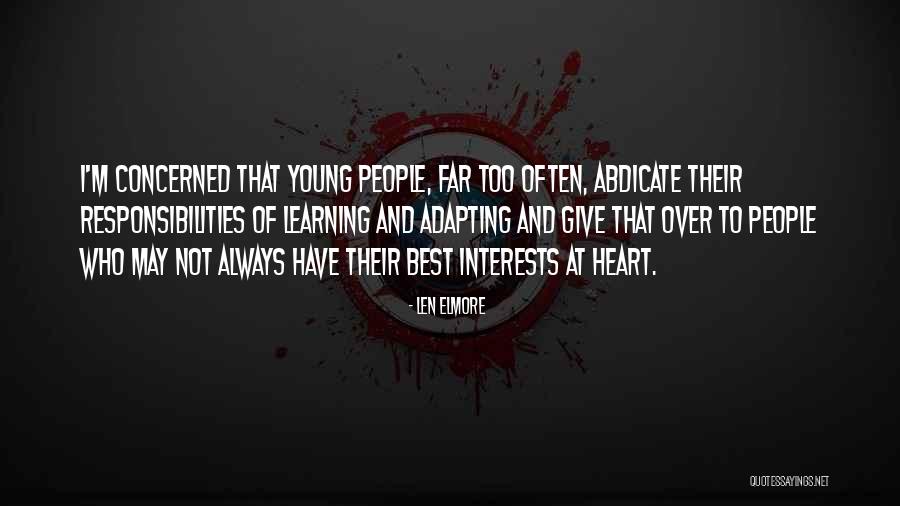 I'm concerned that young people, far too often, abdicate their responsibilities of learning and adapting and give that over to people who may not always have their best interests at heart. — Len Elmore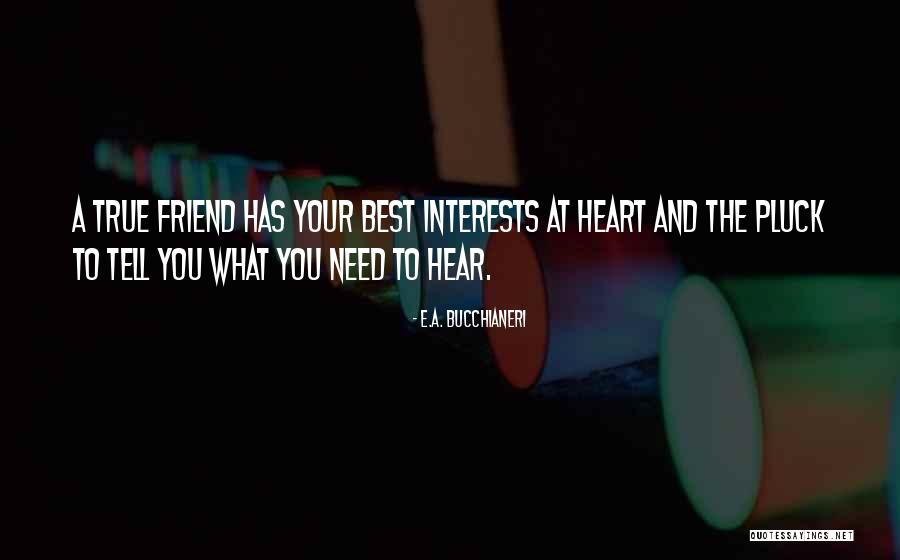 A true friend has your best interests at heart and the pluck to tell you what you need to hear. — E.A. Bucchianeri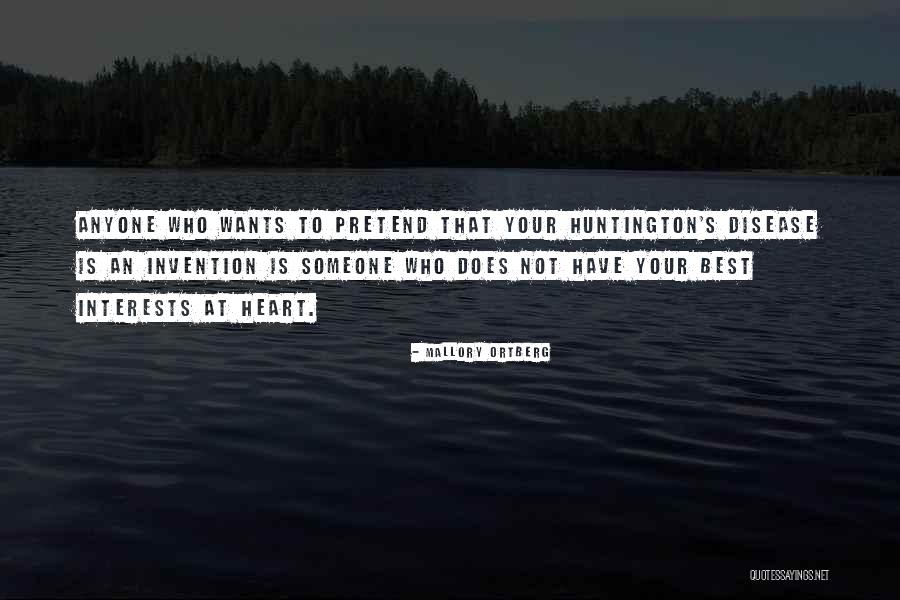 Anyone who wants to pretend that your Huntington's disease is an invention is someone who does not have your best interests at heart. — Mallory Ortberg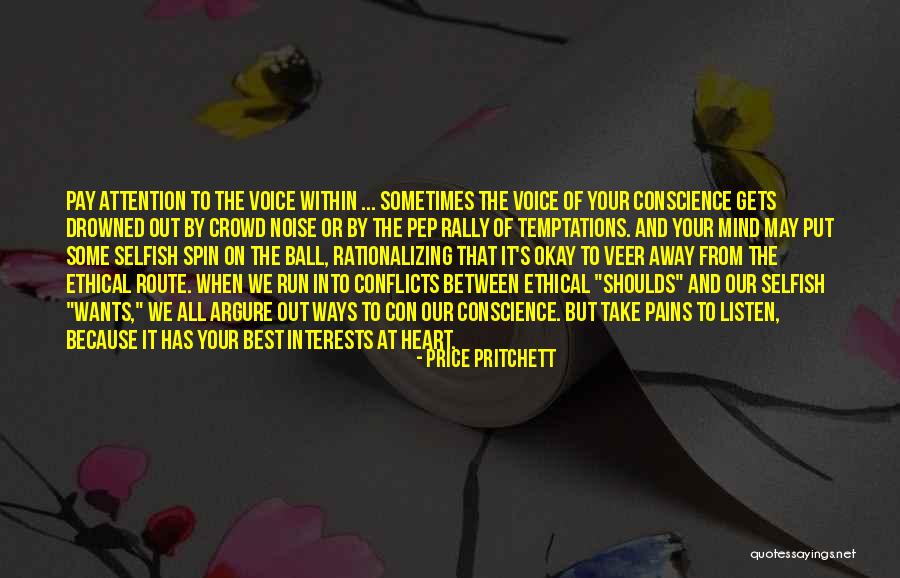 Pay attention to the voice within ... Sometimes the voice of your conscience gets drowned out by crowd noise or by the pep rally of temptations. And your mind may put some selfish spin on the ball, rationalizing that it's okay to veer away from the ethical route. When we run into conflicts between ethical "shoulds" and our selfish "wants," we all argure out ways to con our conscience. But take pains to listen, because it has your best interests at heart. — Price Pritchett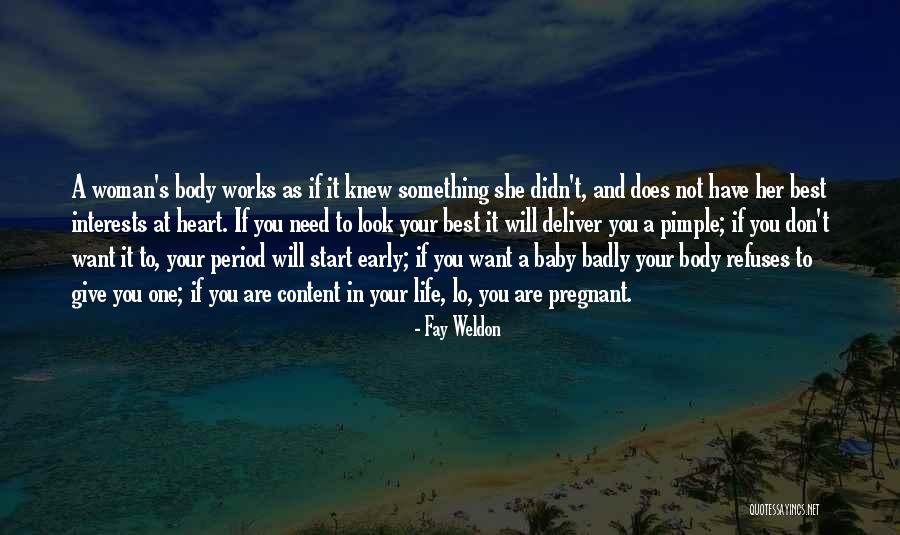 A woman's body works as if it knew something she didn't, and does not have her best interests at heart. If you need to look your best it will deliver you a pimple; if you don't want it to, your period will start early; if you want a baby badly your body refuses to give you one; if you are content in your life, lo, you are pregnant. — Fay Weldon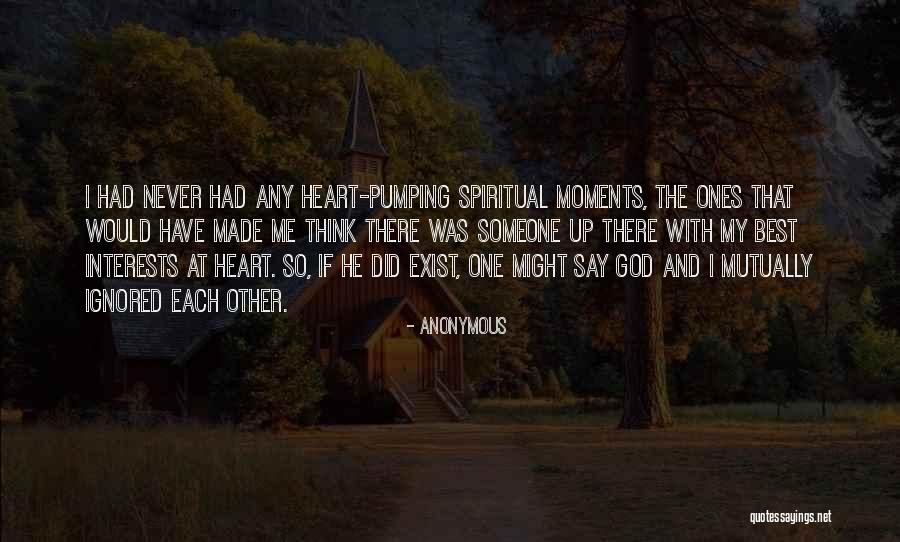 I had never had any heart-pumping spiritual moments, the ones that would have made me think there was someone up there with my best interests at heart. So, if he did exist, one might say God and I mutually ignored each other. — Anonymous
Great Literature is help for humans. It is medicine of the highest order. In a more aware culture, writers would be considered priests. And, in fact, I have approached writing in a distinctly priestess frame of mind. I know what The Color Purple can mean to people, women and men, who have no voice. Who believe they have few choices in life. It can open to them, to their view, the full abundance of this amazing journey we are all on. It can lift them into a new realization of their own power, beauty, love, courage. It is a book that unites the present with the past, therefore giving people a sense of history and of timelessness they might never achieve otherwise. And even were it not 'great' literature, it has the best interests of all of us humans at heart. That we grow, change, challenge, encourage, love fiercely in the awareness that real love can never be incorrect. — Alice Walker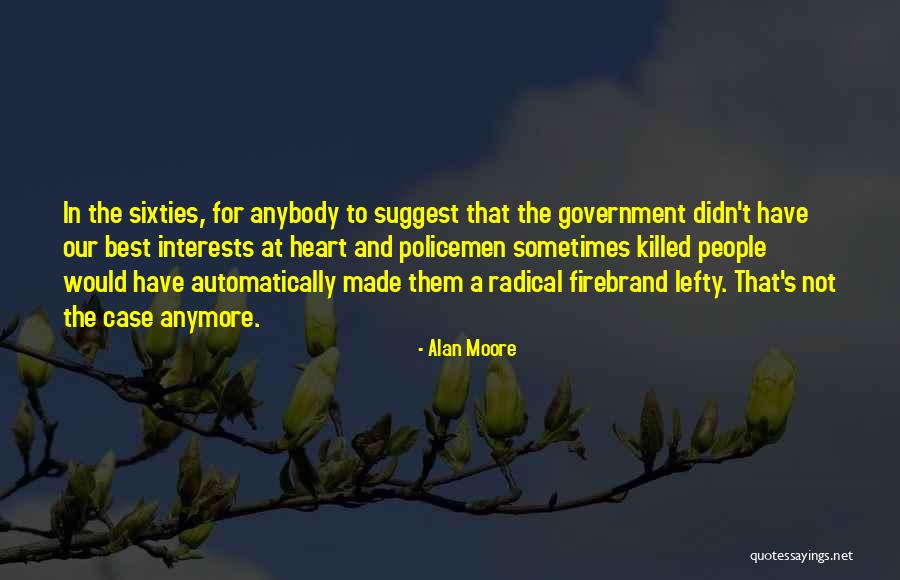 In the sixties, for anybody to suggest that the government didn't have our best interests at heart and policemen sometimes killed people would have automatically made them a radical firebrand lefty. That's not the case anymore. — Alan Moore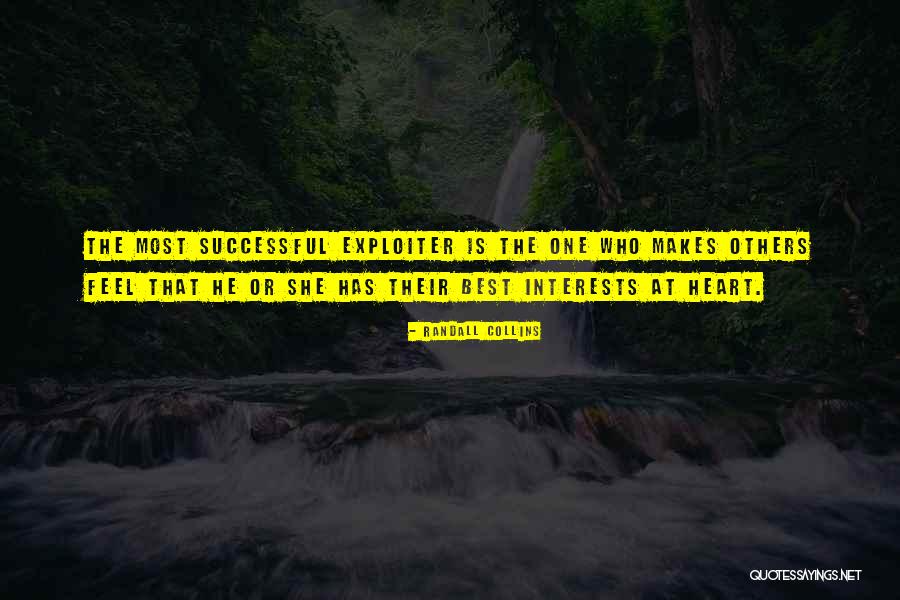 The most successful exploiter is the one who makes others feel that he or she has their best interests at heart. — Randall Collins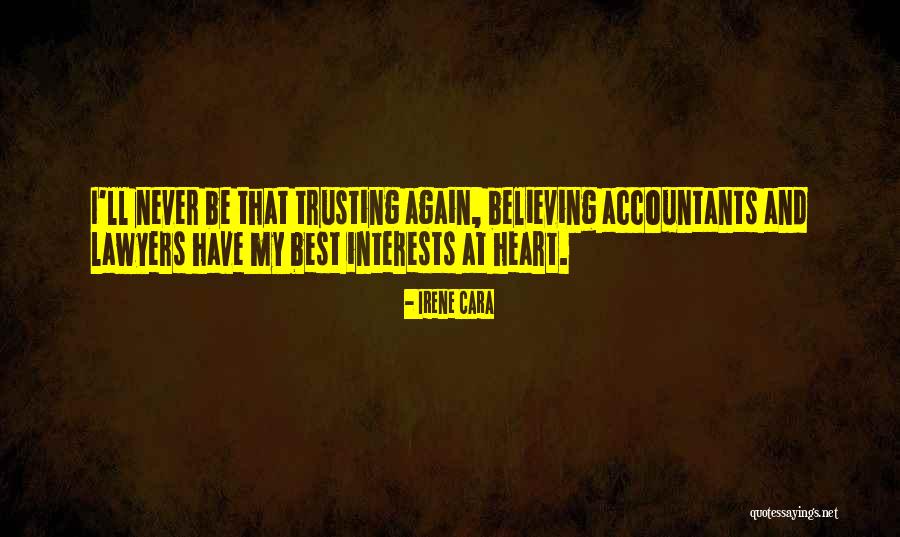 I'll never be that trusting again, believing accountants and lawyers have my best interests at heart. — Irene Cara
Gabriel might always have his own best interests at heart, but he expects everyone else to do the same for themselves. To him, we are all the center of our own universes. — Kelley Armstrong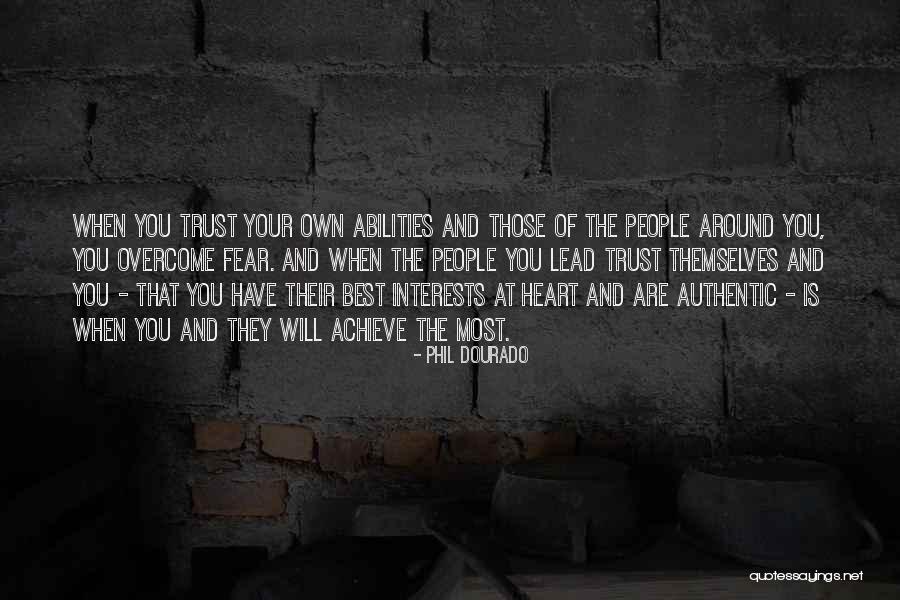 When you trust your own abilities and those of the people around you, you overcome fear. And when the people you lead trust themselves and you - that you have their best interests at heart and are authentic - is when you and they will achieve the most. — Phil Dourado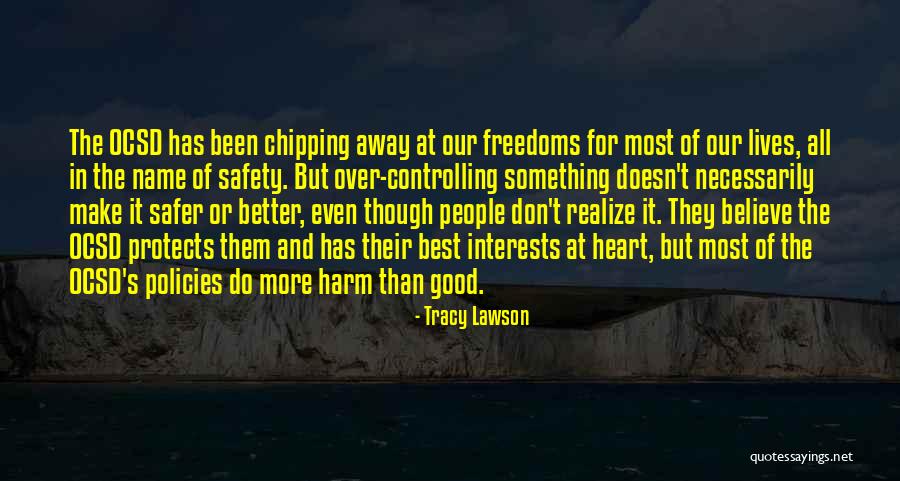 The OCSD has been chipping away at our freedoms for most of our lives, all in the name of safety. But over-controlling something doesn't necessarily make it safer or better, even though people don't realize it. They believe the OCSD protects them and has their best interests at heart, but most of the OCSD's policies do more harm than good. — Tracy Lawson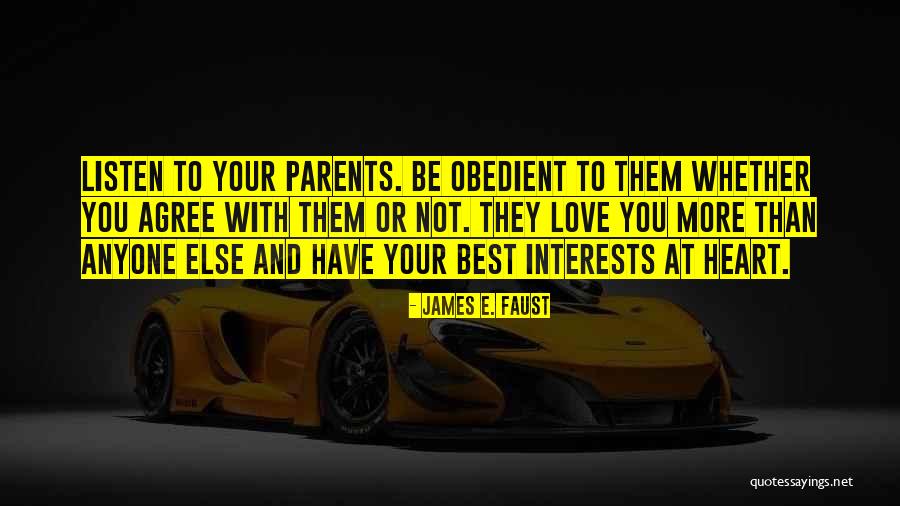 Listen to your parents. Be obedient to them whether you agree with them or not. They love you more than anyone else and have your best interests at heart. — James E. Faust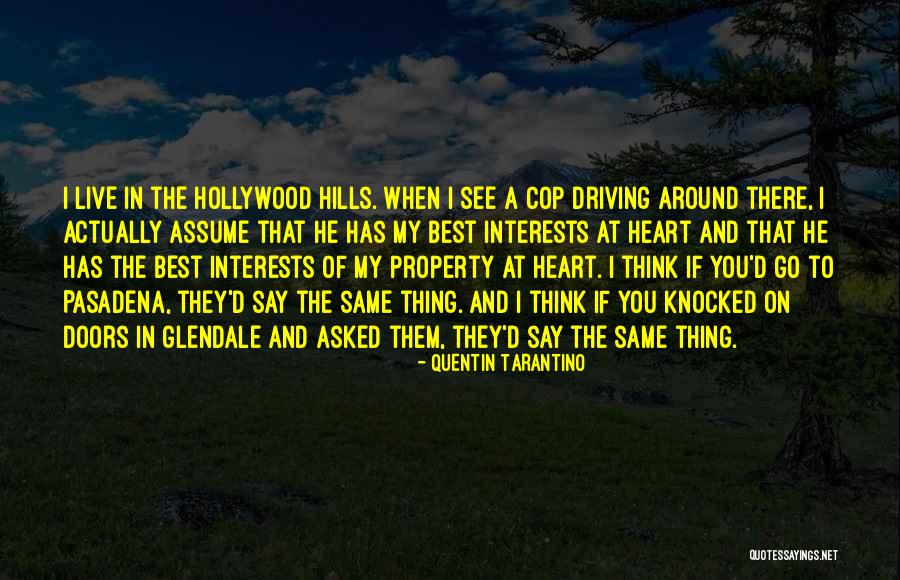 I live in the Hollywood Hills. When I see a cop driving around there, I actually assume that he has my best interests at heart and that he has the best interests of my property at heart. I think if you'd go to Pasadena, they'd say the same thing. And I think if you knocked on doors in Glendale and asked them, they'd say the same thing. — Quentin Tarantino
There's no one else I would rather have as my manager than my mom because I know that she has our best interests at heart. Sometimes, it's hard to separate manager mode from mom mode. I think as our manager, my mom will get more emotional about situations than she would if she was just our manager. — Kourtney Kardashian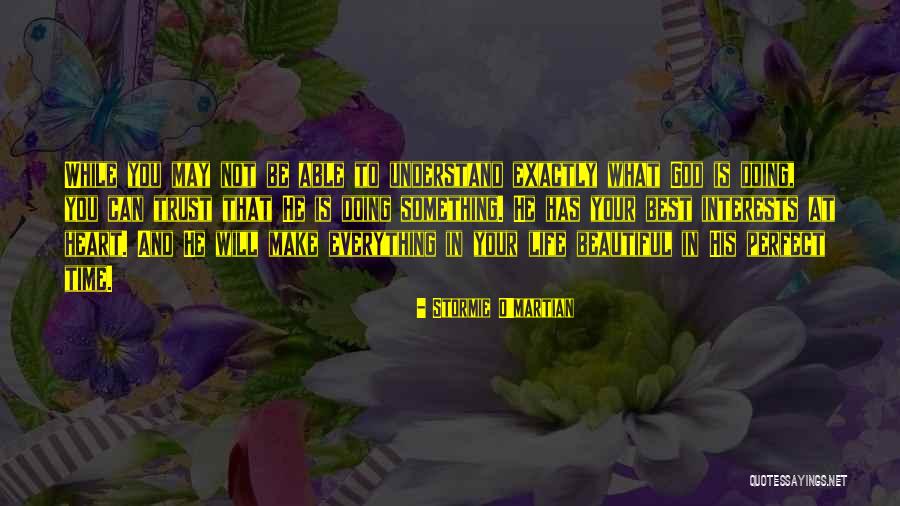 While you may not be able to understand exactly what God is doing, you can trust that He is doing something. He has your best interests at heart. And He will make everything in your life beautiful in His perfect time. — Stormie O'martian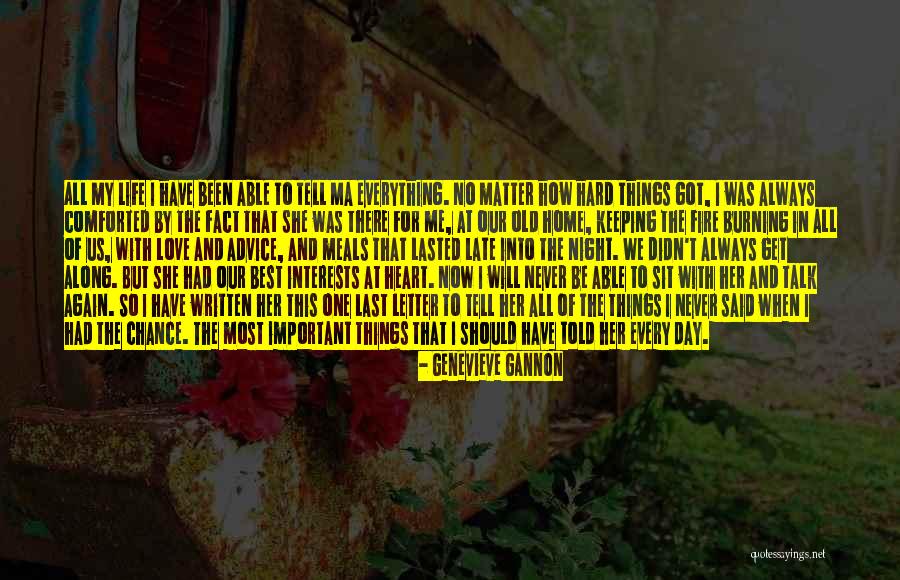 All my life I have been able to tell Ma everything. No matter how hard things got, I was always comforted by the fact that she was there for me, at our old home, keeping the fire burning in all of us, with love and advice, and meals that lasted late into the night. We didn't always get along. But she had our best interests at heart. Now I will never be able to sit with her and talk again. So I have written her this one last letter to tell her all of the things I never said when I had the chance. The most important things that I should have told her every day. — Genevieve Gannon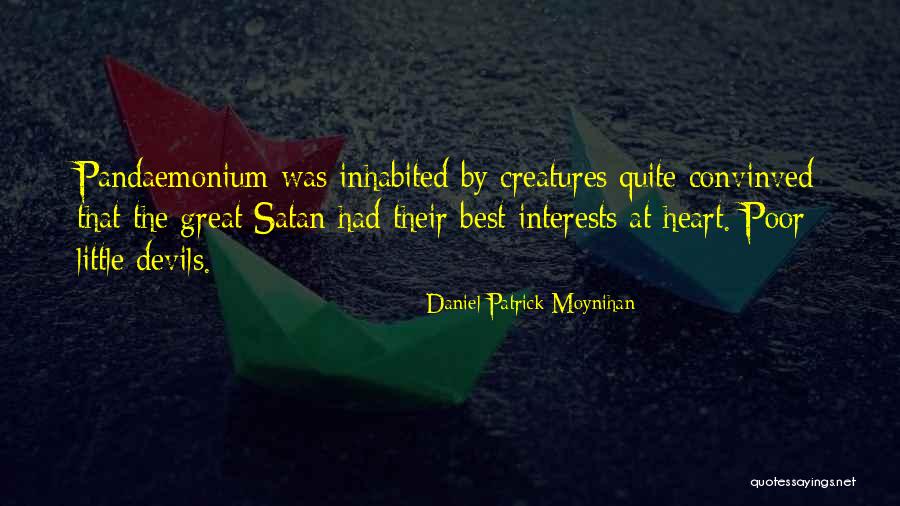 Pandaemonium was inhabited by creatures quite convinved that the great Satan had their best interests at heart. Poor little devils. — Daniel Patrick Moynihan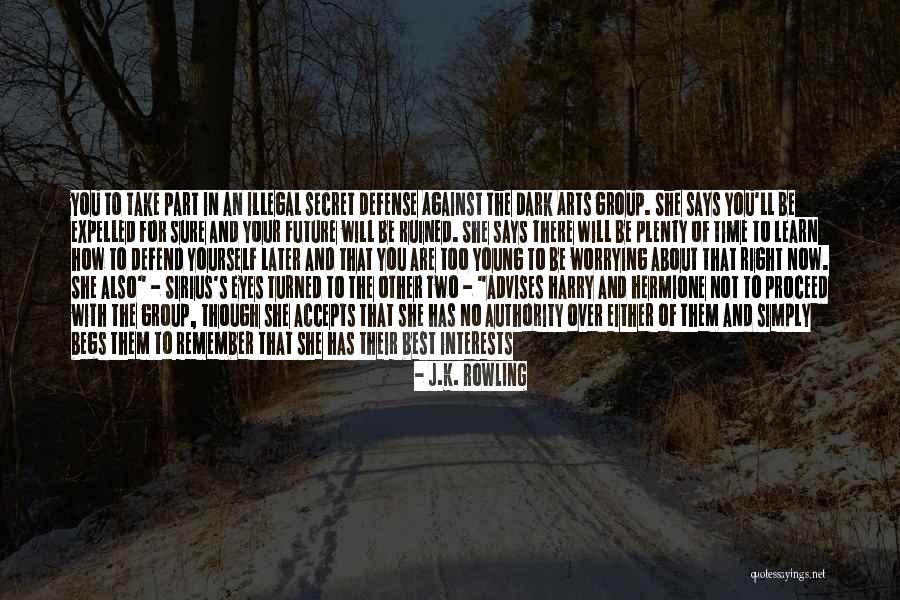 you to take part in an illegal secret Defense Against the Dark Arts group. She says you'll be expelled for sure and your future will be ruined. She says there will be plenty of time to learn how to defend yourself later and that you are too young to be worrying about that right now. She also" - Sirius's eyes turned to the other two - "advises Harry and Hermione not to proceed with the group, though she accepts that she has no authority over either of them and simply begs them to remember that she has their best interests at heart. She would have written all this to you, but if the owl had been intercepted you'd all have been in real trouble, and she can't say it for herself because she's on duty tonight. — J.K. Rowling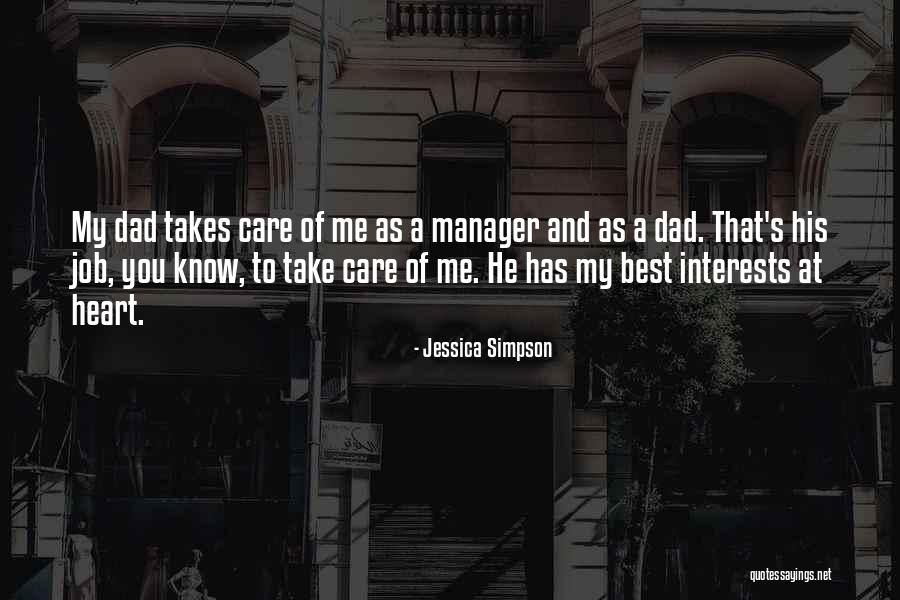 My dad takes care of me as a manager and as a dad. That's his job, you know, to take care of me. He has my best interests at heart. — Jessica Simpson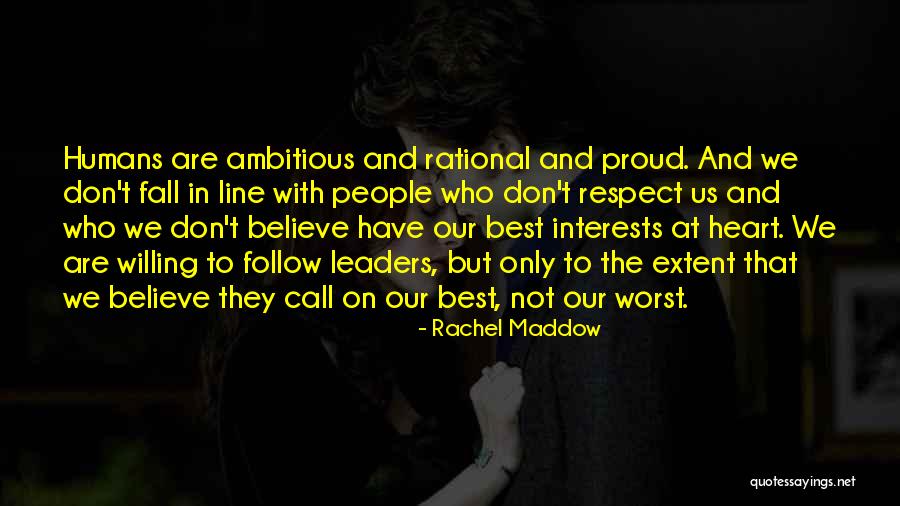 Humans are ambitious and rational and proud. And we don't fall in line with people who don't respect us and who we don't believe have our best interests at heart. We are willing to follow leaders, but only to the extent that we believe they call on our best, not our worst. — Rachel Maddow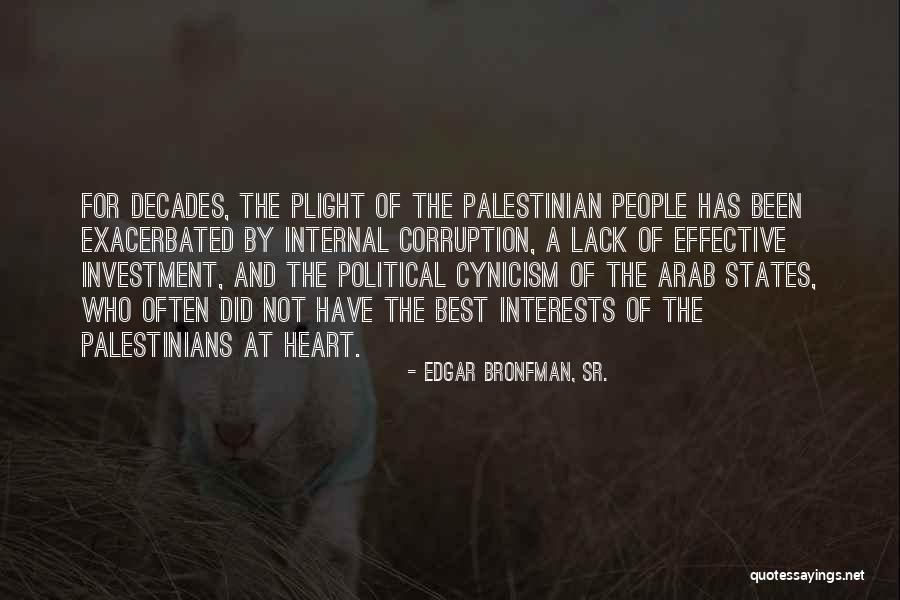 For decades, the plight of the Palestinian people has been exacerbated by internal corruption, a lack of effective investment, and the political cynicism of the Arab states, who often did not have the best interests of the Palestinians at heart. — Edgar Bronfman, Sr.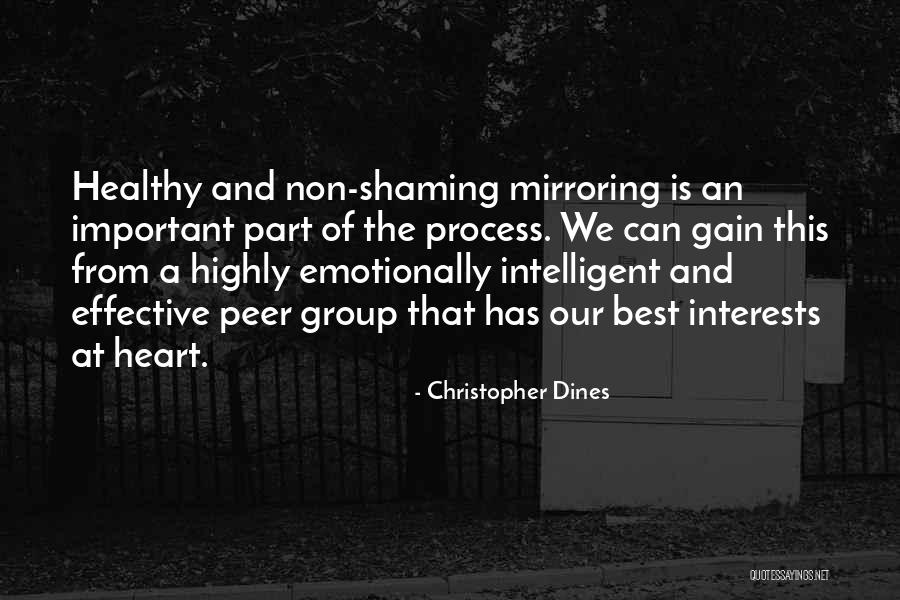 Healthy and non-shaming mirroring is an important part of the process. We can gain this from a highly emotionally intelligent and effective peer group that has our best interests at heart. — Christopher Dines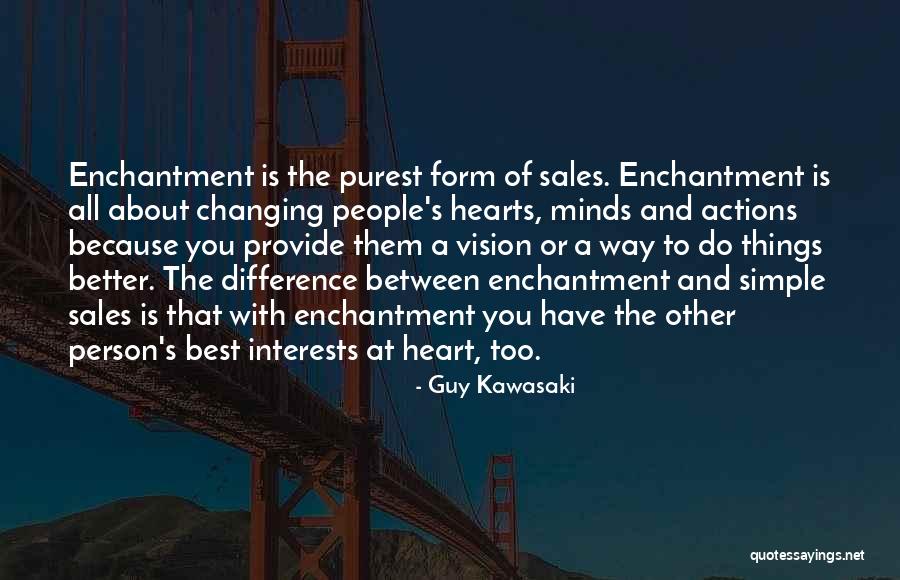 Enchantment is the purest form of sales. Enchantment is all about changing people's hearts, minds and actions because you provide them a vision or a way to do things better. The difference between enchantment and simple sales is that with enchantment you have the other person's best interests at heart, too. — Guy Kawasaki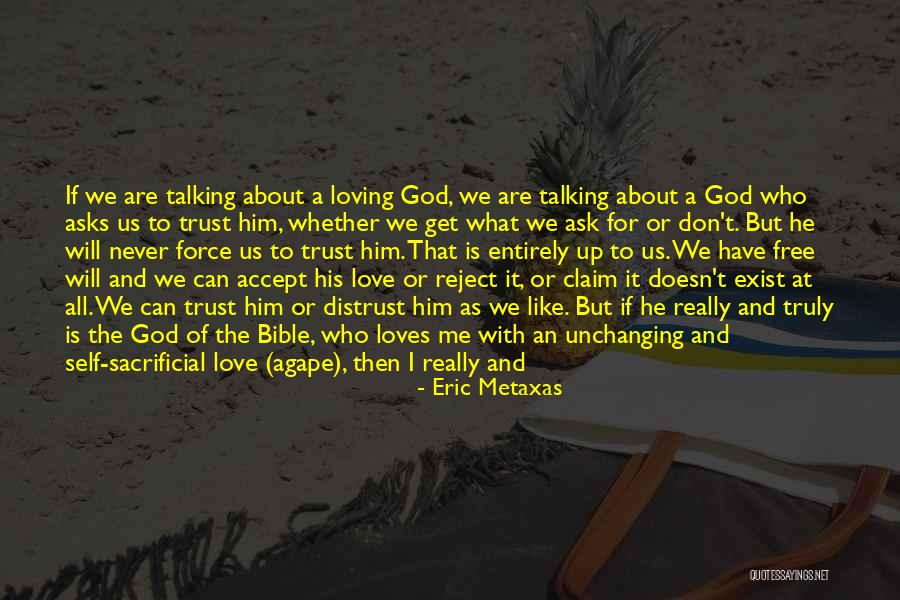 If we are talking about a loving God, we are talking about a God who asks us to trust him, whether we get what we ask for or don't. But he will never force us to trust him. That is entirely up to us. We have free will and we can accept his love or reject it, or claim it doesn't exist at all. We can trust him or distrust him as we like. But if he really and truly is the God of the Bible, who loves me with an unchanging and self-sacrificial love (agape), then I really and truly can trust him in all circumstances, which is tremendously freeing. In fact, I can go one step further than trusting him. To use a biblical phrase, I can rejoice in him. But is only possible if we really do know that God has our best interests at heart at all times. Of course, we have to decide on our own whether we believe that. But if we come to see that, that is true and do allow ourselves to believe it, we are precisely where he created us to be: in his loving hands. — Eric Metaxas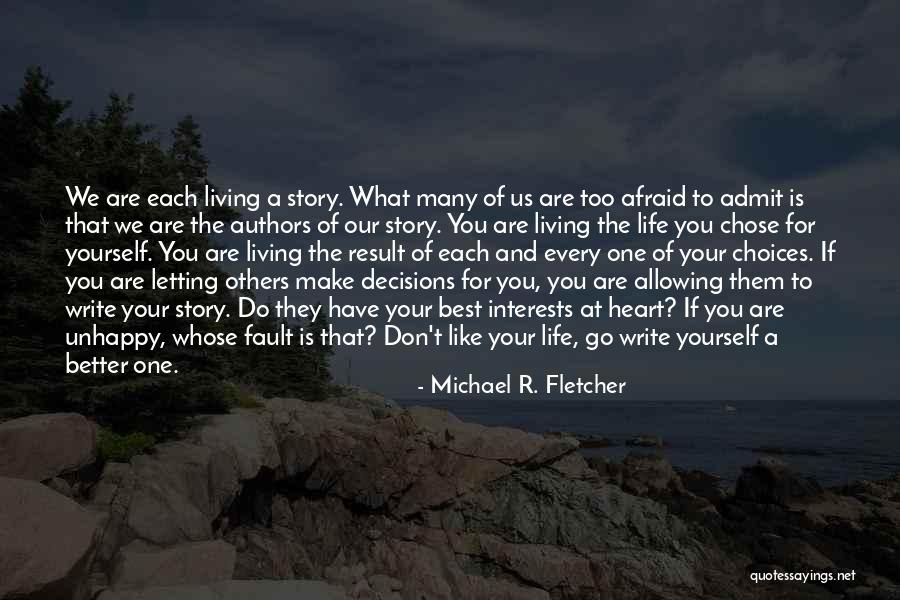 We are each living a story. What many of us are too afraid to admit is that we are the authors of our story. You are living the life you chose for yourself. You are living the result of each and every one of your choices. If you are letting others make decisions for you, you are allowing them to write your story. Do they have your best interests at heart? If you are unhappy, whose fault is that? Don't like your life, go write yourself a better one. — Michael R. Fletcher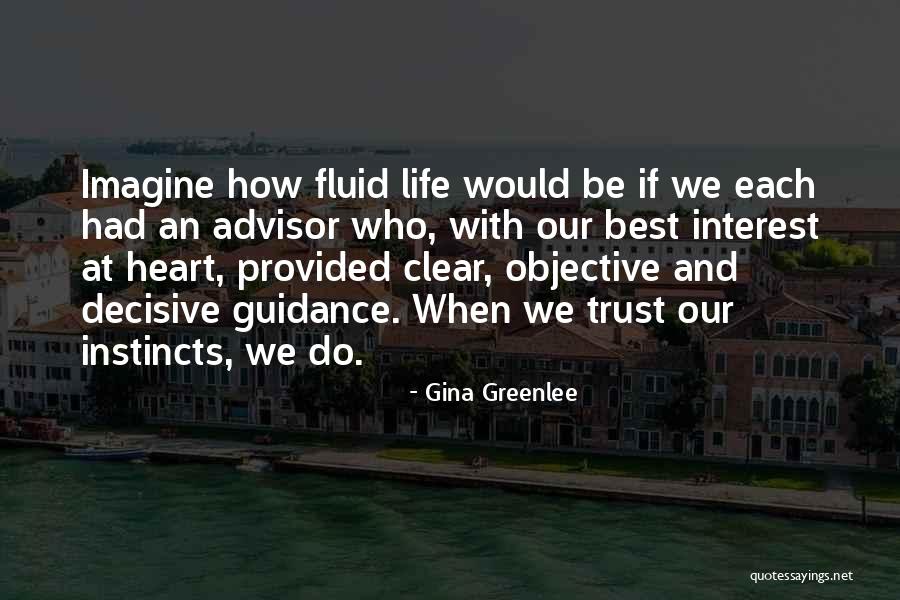 Imagine how fluid life would be if we each had an advisor who, with our best interest at heart, provided clear, objective and decisive guidance. When we trust our instincts, we do. — Gina Greenlee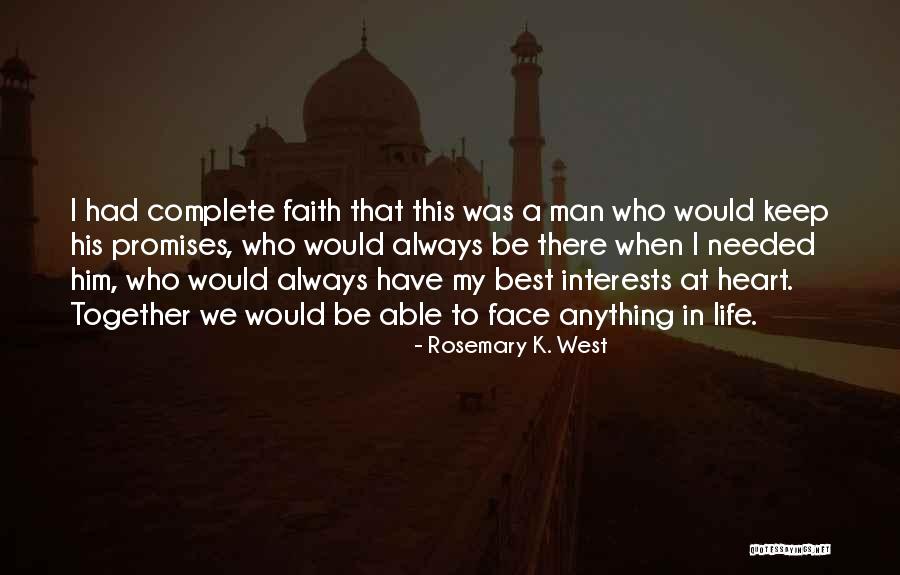 I had complete faith that this was a man who would keep his promises, who would always be there when I needed him, who would always have my best interests at heart. Together we would be able to face anything in life. — Rosemary K. West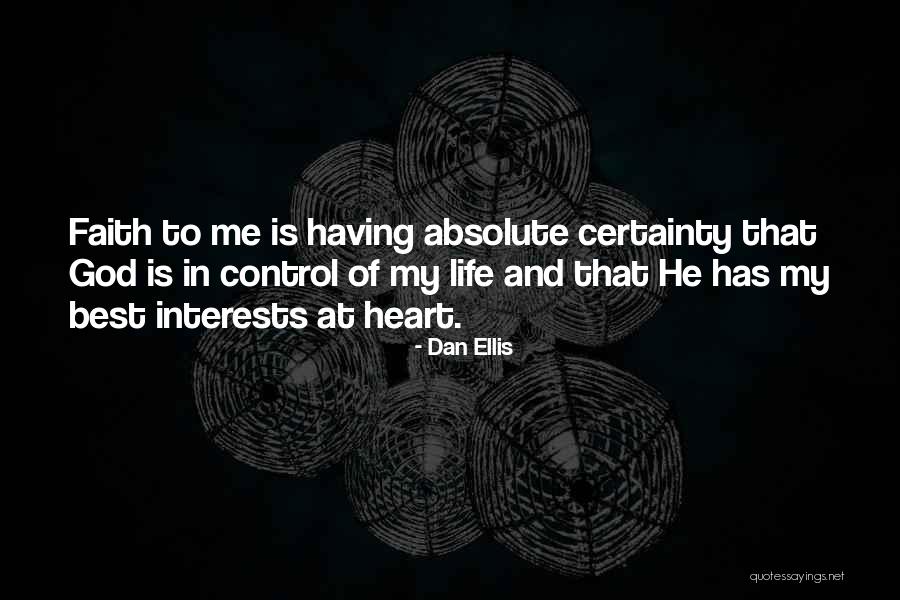 Faith to me is having absolute certainty that God is in control of my life and that He has my best interests at heart. — Dan Ellis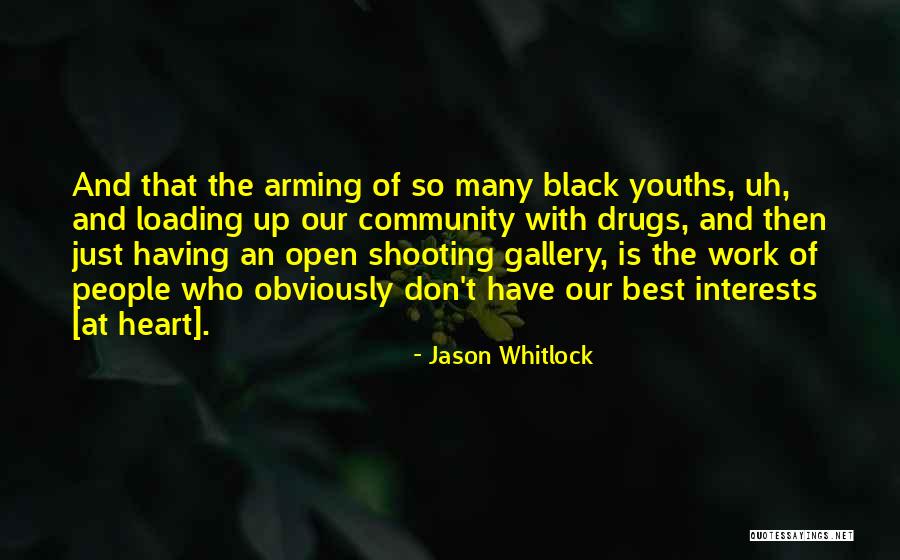 And that the arming of so many black youths, uh, and loading up our community with drugs, and then just having an open shooting gallery, is the work of people who obviously don't have our best interests [at heart]. — Jason Whitlock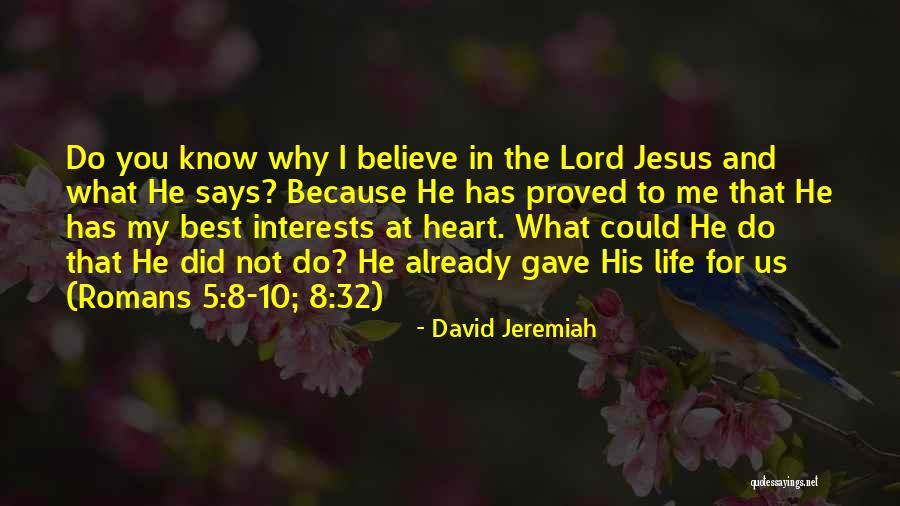 Do you know why I believe in the Lord Jesus and what He says? Because He has proved to me that He has my best interests at heart. What could He do that He did not do? He already gave His life for us (Romans 5:8-10; 8:32) — David Jeremiah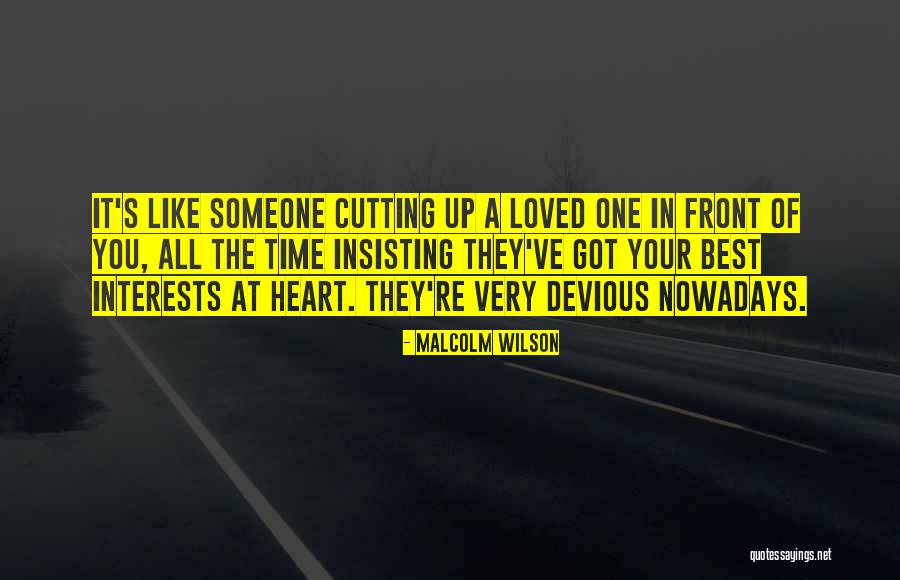 It's like someone cutting up a loved one in front of you, all the time insisting they've got your best interests at heart. They're very devious nowadays. — Malcolm Wilson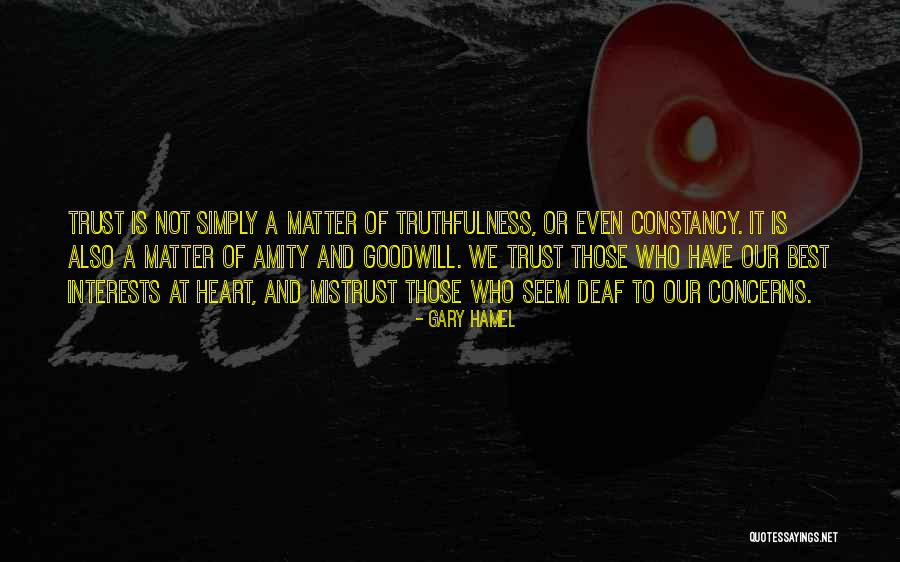 Trust is not simply a matter of truthfulness, or even constancy. It is also a matter of amity and goodwill. We trust those who have our best interests at heart, and mistrust those who seem deaf to our concerns. — Gary Hamel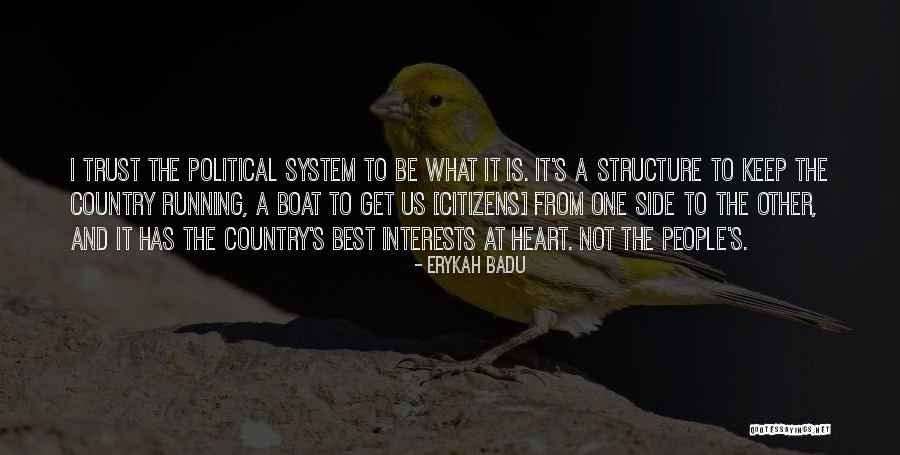 I trust the political system to be what it is. It's a structure to keep the country running, a boat to get us [citizens] from one side to the other, and it has the country's best interests at heart. Not the people's. — Erykah Badu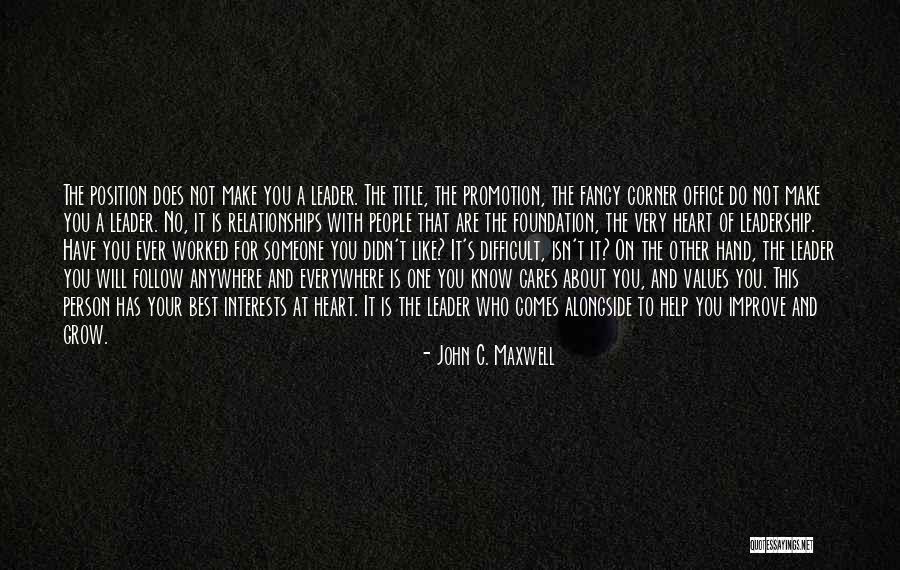 The position does not make you a leader. The title, the promotion, the fancy corner office do not make you a leader. No, it is relationships with people that are the foundation, the very heart of leadership. Have you ever worked for someone you didn't like? It's difficult, isn't it? On the other hand, the leader you will follow anywhere and everywhere is one you know cares about you, and values you. This person has your best interests at heart. It is the leader who comes alongside to help you improve and grow. — John C. Maxwell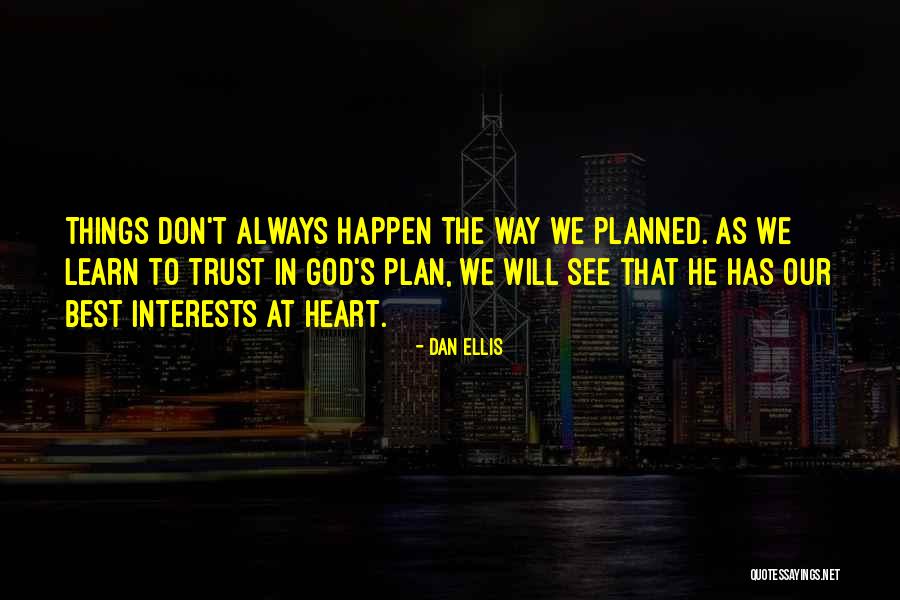 Things don't always happen the way we planned. As we learn to trust in God's plan, we will see that He has our best interests at heart. — Dan Ellis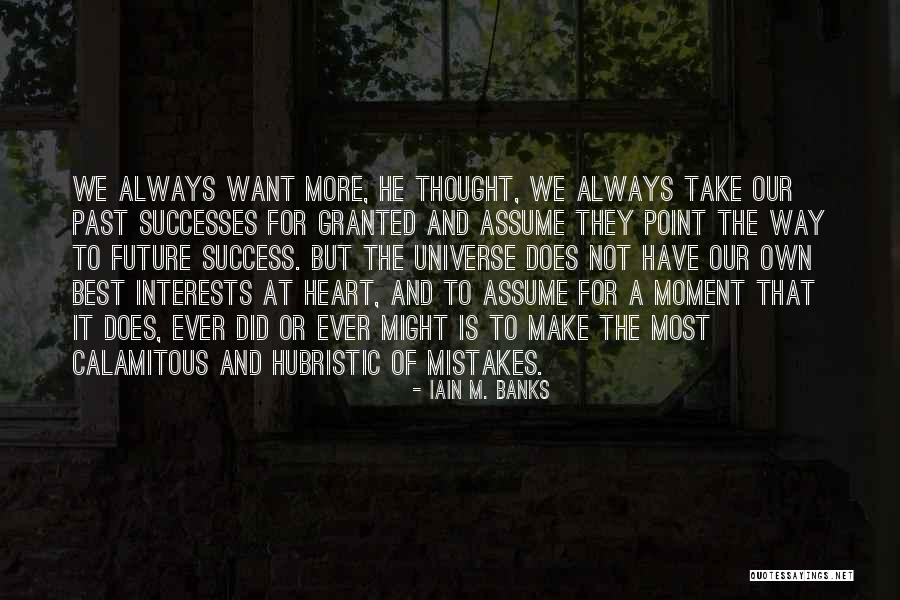 We always want more, he thought, we always take our past successes for granted and assume they point the way to future success. But the universe does not have our own best interests at heart, and to assume for a moment that it does, ever did or ever might is to make the most calamitous and hubristic of mistakes. — Iain M. Banks