Best Administration Quotes & Sayings
Enjoy reading and share 31 famous quotes about Best Administration with everyone.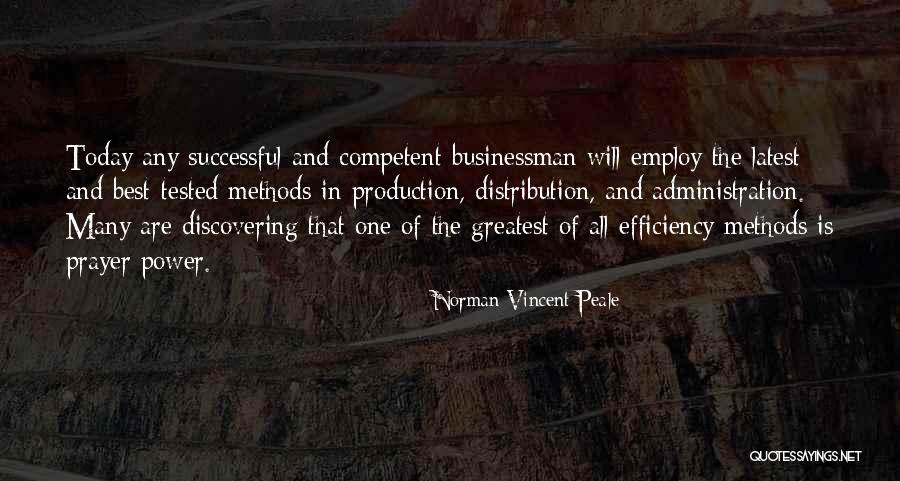 Today any successful and competent businessman will employ the latest and best-tested methods in production, distribution, and administration. Many are discovering that one of the greatest of all efficiency methods is prayer power. — Norman Vincent Peale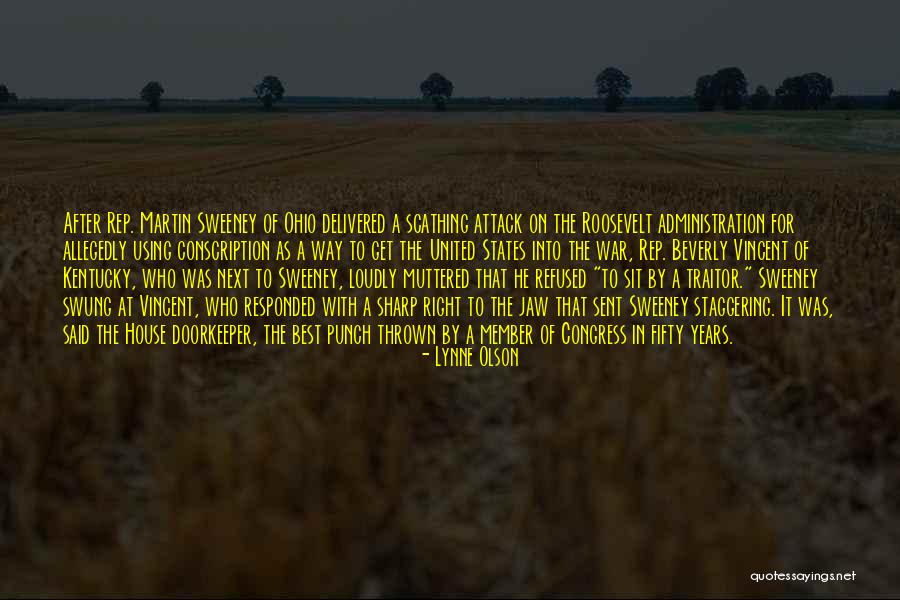 After Rep. Martin Sweeney of Ohio delivered a scathing attack on the Roosevelt administration for allegedly using conscription as a way to get the United States into the war, Rep. Beverly Vincent of Kentucky, who was next to Sweeney, loudly muttered that he refused "to sit by a traitor." Sweeney swung at Vincent, who responded with a sharp right to the jaw that sent Sweeney staggering. It was, said the House doorkeeper, the best punch thrown by a member of Congress in fifty years. — Lynne Olson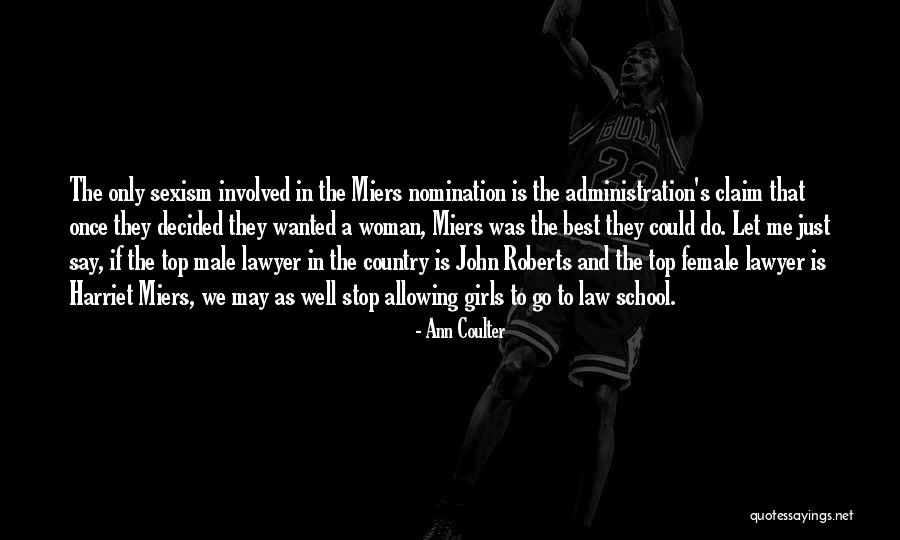 The only sexism involved in the Miers nomination is the administration's claim that once they decided they wanted a woman, Miers was the best they could do. Let me just say, if the top male lawyer in the country is John Roberts and the top female lawyer is Harriet Miers, we may as well stop allowing girls to go to law school. — Ann Coulter
I strongly believe that the best economic policy
for any administration is the one that seeks to produce more entrepreneurs,
not just more minimally educated college graduates with
nowhere to go. Nothing against recent college graduates, but many
of today's best universities are no longer providing the basics of a
classical liberal education.
That is why the single most important economic issue of our
time - and one that impacts the poor and middle class alike - will be
how we treat the entrepreneurs and wealth creators among us, from
both the government and the private-sector viewpoints. — Ziad K. Abdelnour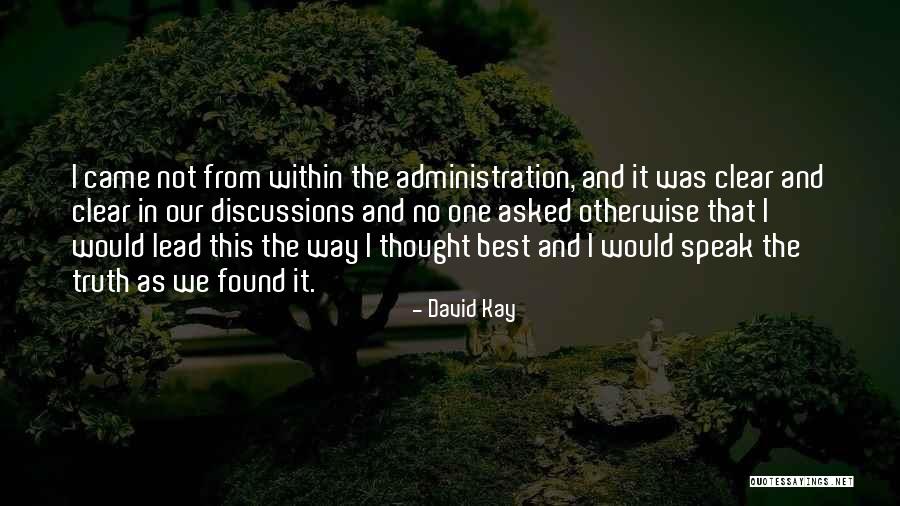 I came not from within the administration, and it was clear and clear in our discussions and no one asked otherwise that I would lead this the way I thought best and I would speak the truth as we found it. — David Kay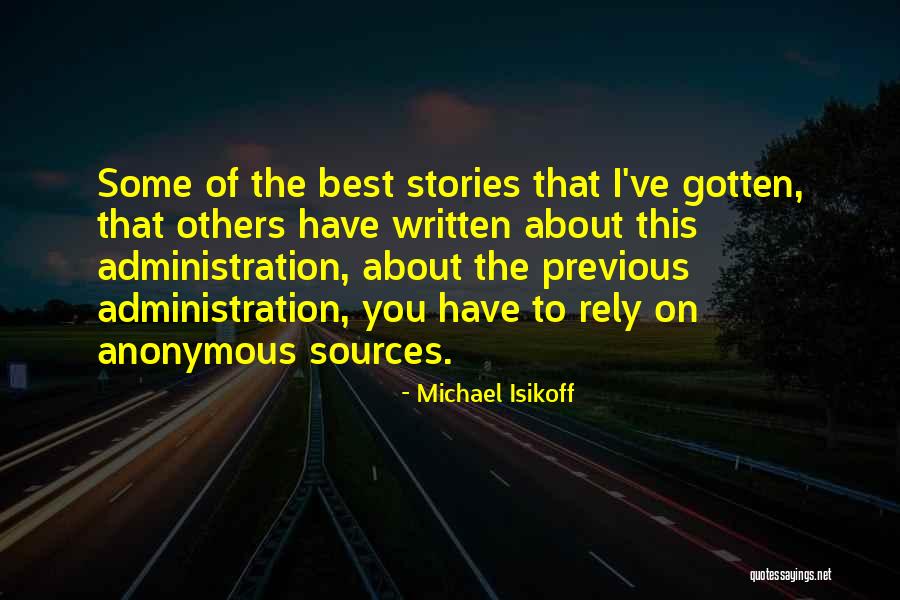 Some of the best stories that I've gotten, that others have written about this administration, about the previous administration, you have to rely on anonymous sources. — Michael Isikoff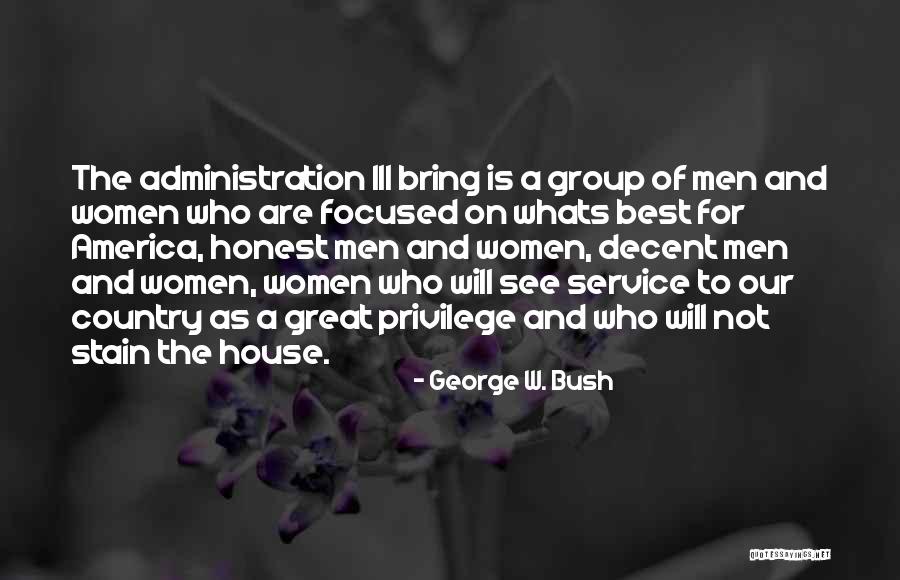 The administration Ill bring is a group of men and women who are focused on whats best for America, honest men and women, decent men and women, women who will see service to our country as a great privilege and who will not stain the house. — George W. Bush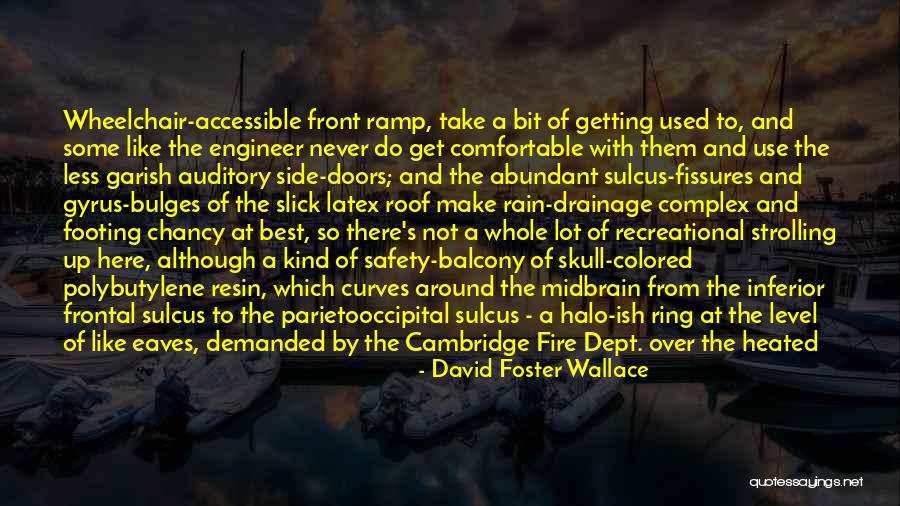 Wheelchair-accessible front ramp, take a bit of getting used to, and some like the engineer never do get comfortable with them and use the less garish auditory side-doors; and the abundant sulcus-fissures and gyrus-bulges of the slick latex roof make rain-drainage complex and footing chancy at best, so there's not a whole lot of recreational strolling up here, although a kind of safety-balcony of skull-colored polybutylene resin, which curves around the midbrain from the inferior frontal sulcus to the parietooccipital sulcus - a halo-ish ring at the level of like eaves, demanded by the Cambridge Fire Dept. over the heated pro-mimetic protests of topological Rickeyites over in the Architecture Dept. (which the M.I.T. administration, trying to placate Rickeyites and C.F.D. Fire Marshal both, had had the pre-molded resin injected with dyes to render it the distinctively icky brown-shot off-white of living skull, so that the balcony resembles at once corporeal bone and — David Foster Wallace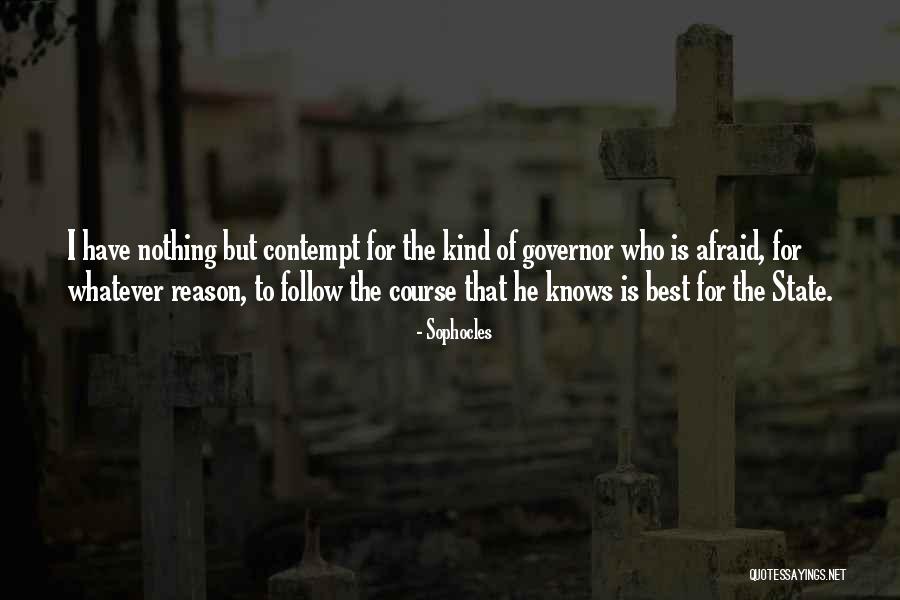 I have nothing but contempt for the kind of governor who is afraid, for whatever reason, to follow the course that he knows is best for the State. — Sophocles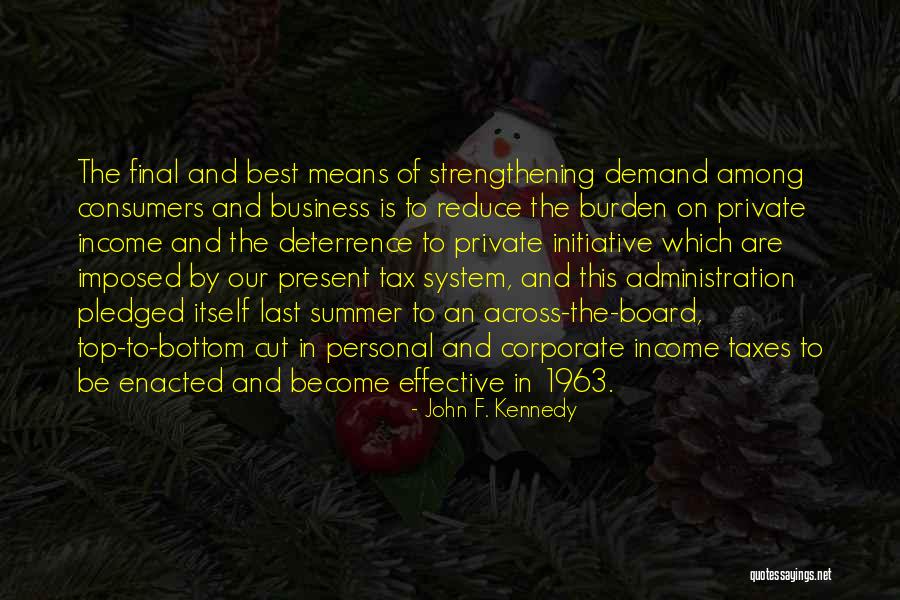 The final and best means of strengthening demand among consumers and business is to reduce the burden on private income and the deterrence to private initiative which are imposed by our present tax system, and this administration pledged itself last summer to an across-the-board, top-to-bottom cut in personal and corporate income taxes to be enacted and become effective in 1963. — John F. Kennedy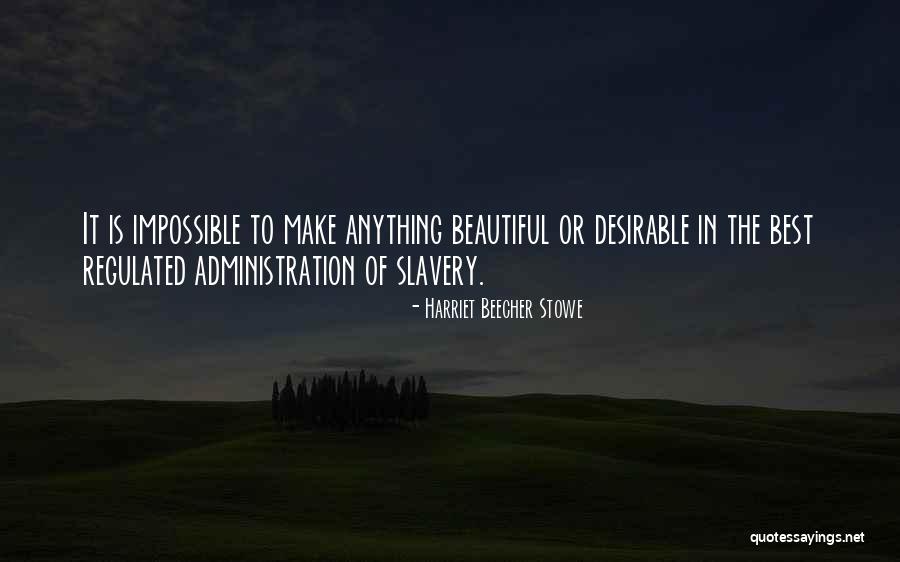 It is impossible to make anything beautiful or desirable in the best regulated administration of slavery. — Harriet Beecher Stowe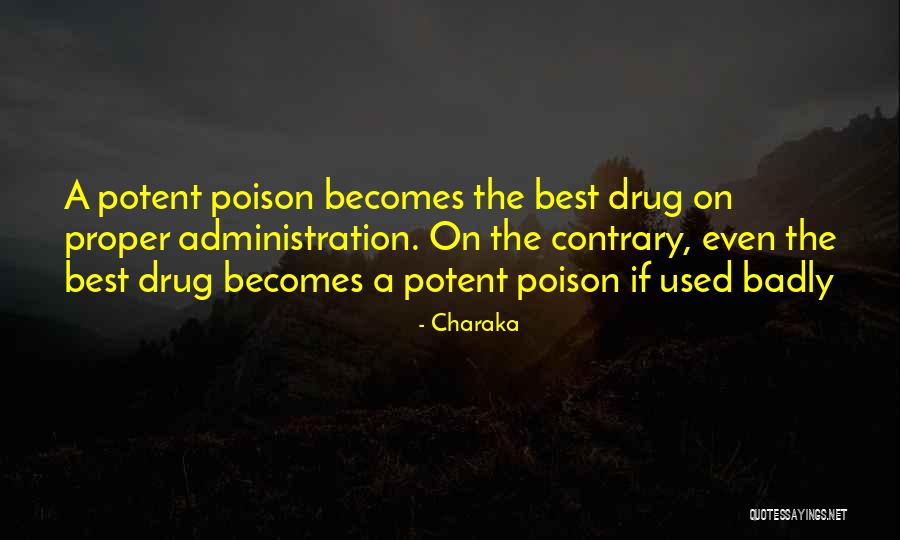 A potent poison becomes the best drug on proper administration. On the contrary, even the best drug becomes a potent poison if used badly — Charaka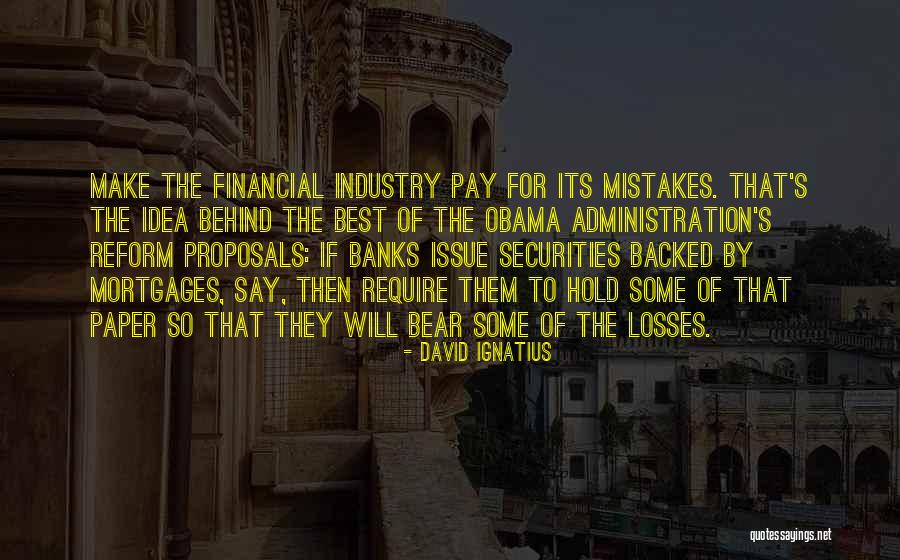 Make the financial industry pay for its mistakes. That's the idea behind the best of the Obama administration's reform proposals: If banks issue securities backed by mortgages, say, then require them to hold some of that paper so that they will bear some of the losses. — David Ignatius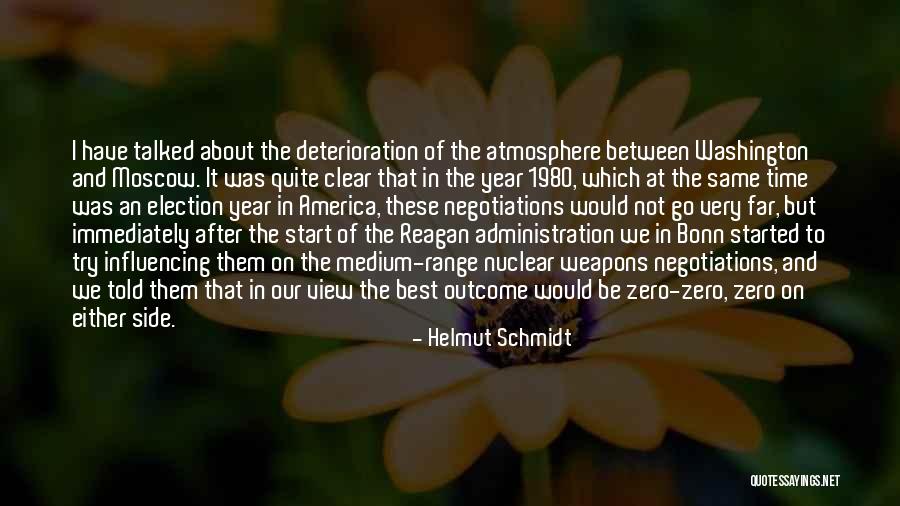 I have talked about the deterioration of the atmosphere between Washington and Moscow. It was quite clear that in the year 1980, which at the same time was an election year in America, these negotiations would not go very far, but immediately after the start of the Reagan administration we in Bonn started to try influencing them on the medium-range nuclear weapons negotiations, and we told them that in our view the best outcome would be zero-zero, zero on either side. — Helmut Schmidt
American culture is a sheep culture - long on talk about individualism, but even longer on absolute conformity. Most still believe that individuality is based on which model car you like best - commodity identity, a selection of personalities on a shelf full of products approved by the Federal Identity Administration. I'm a Taurus aspiring to be a Lexus. — Stan Goff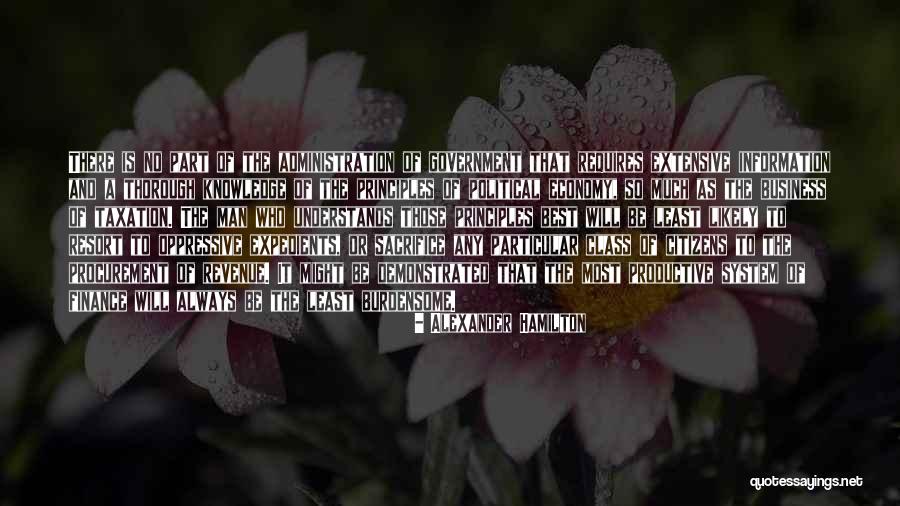 There is no part of the administration of government that requires extensive information and a thorough knowledge of the principles of political economy, so much as the business of taxation. The man who understands those principles best will be least likely to resort to oppressive expedients, or sacrifice any particular class of citizens to the procurement of revenue. It might be demonstrated that the most productive system of finance will always be the least burdensome. — Alexander Hamilton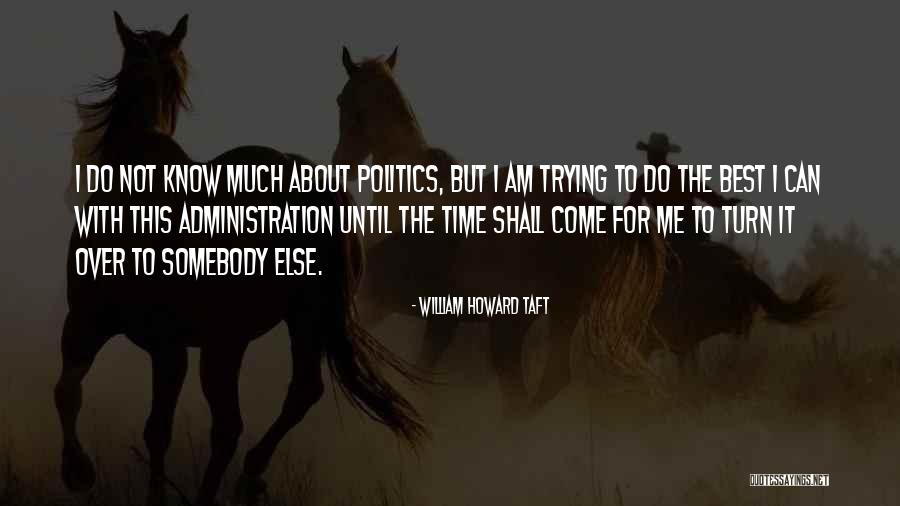 I do not know much about politics, but I am trying to do the best I can with this administration until the time shall come for me to turn it over to somebody else. — William Howard Taft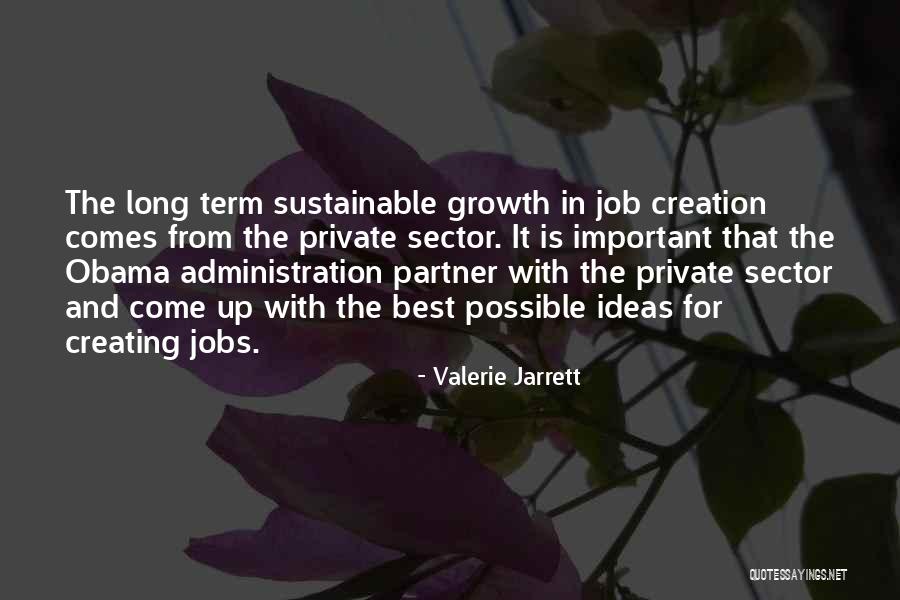 The long term sustainable growth in job creation comes from the private sector. It is important that the Obama administration partner with the private sector and come up with the best possible ideas for creating jobs. — Valerie Jarrett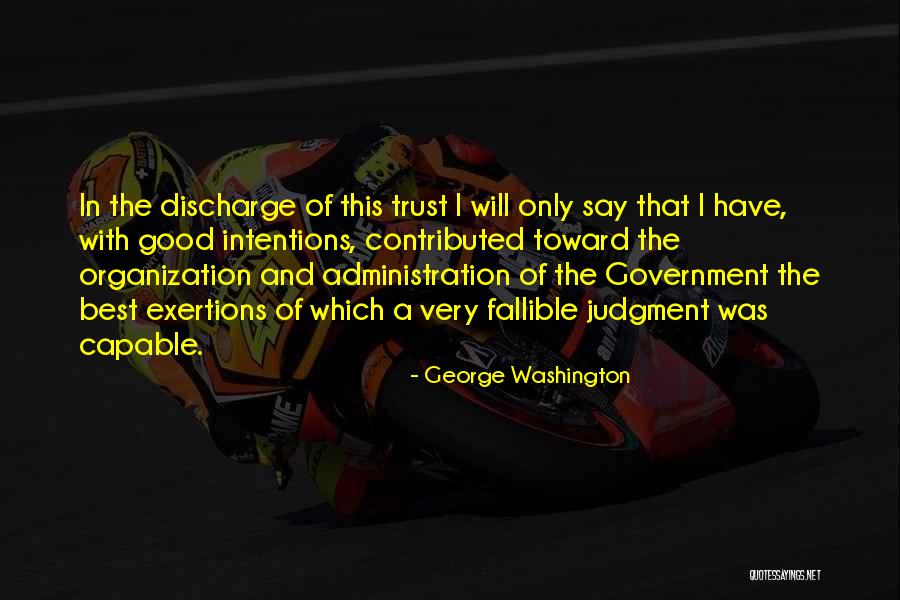 In the discharge of this trust I will only say that I have, with good intentions, contributed toward the organization and administration of the Government the best exertions of which a very fallible judgment was capable. — George Washington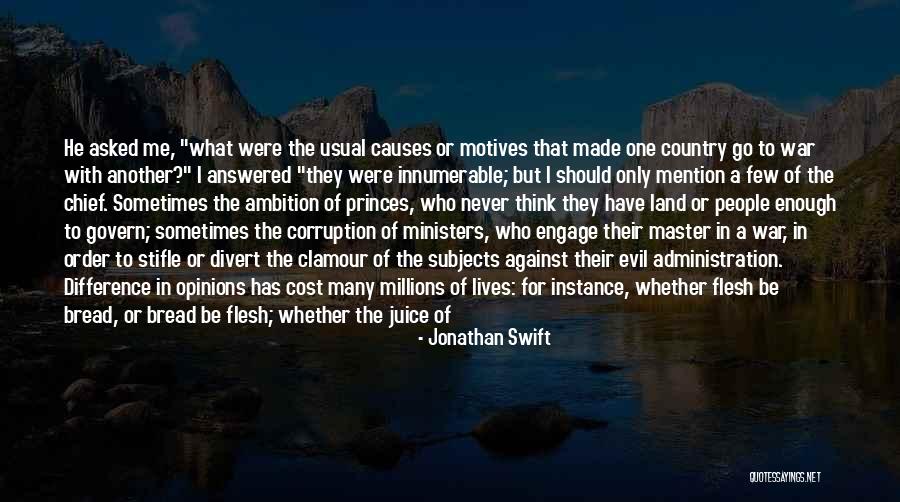 He asked me, "what were the usual causes or motives that made one country go to war with another?" I answered "they were innumerable; but I should only mention a few of the chief. Sometimes the ambition of princes, who never think they have land or people enough to govern; sometimes the corruption of ministers, who engage their master in a war, in order to stifle or divert the clamour of the subjects against their evil administration. Difference in opinions has cost many millions of lives: for instance, whether flesh be bread, or bread be flesh; whether the juice of a certain berry be blood or wine; whether whistling be a vice or a virtue; whether it be better to kiss a post, or throw it into the fire: what is the best colour for a coat, whether black, white, red, or gray: and whether it should be long or short, narrow or wide, dirty or clean; with many more. Neither are any wars so furious and bloody, or of so long a continuance, especially if it be in things indifferent. — Jonathan Swift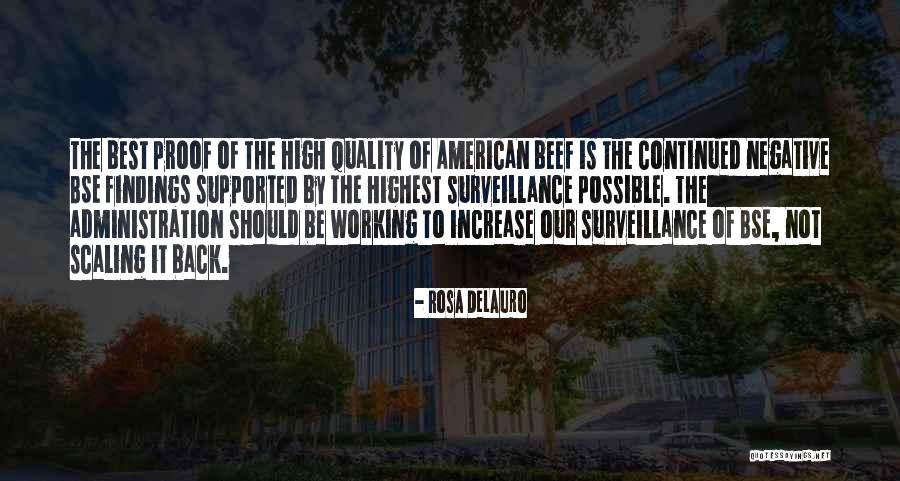 The best proof of the high quality of American beef is the continued negative BSE findings supported by the highest surveillance possible. The administration should be working to increase our surveillance of BSE, not scaling it back. — Rosa DeLauro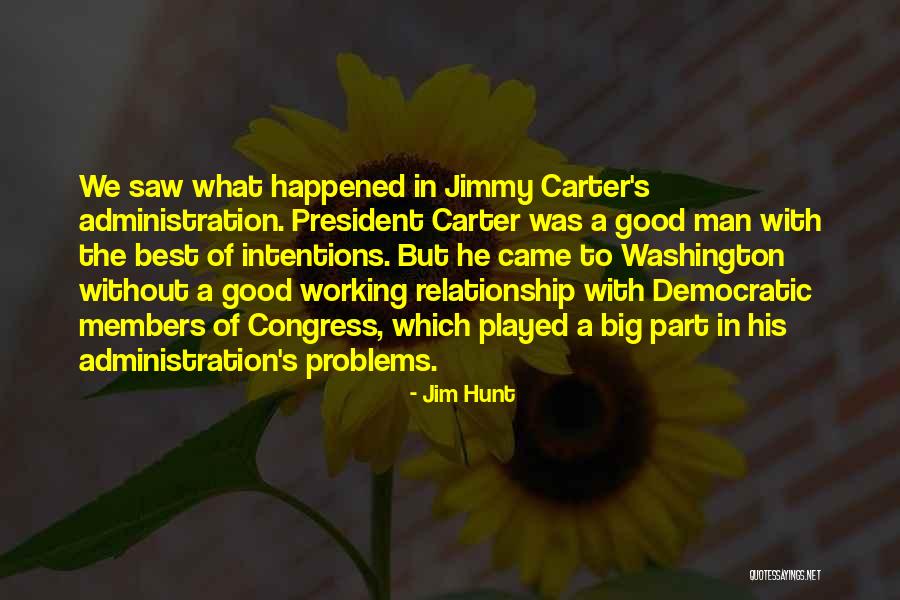 We saw what happened in Jimmy Carter's administration. President Carter was a good man with the best of intentions. But he came to Washington without a good working relationship with Democratic members of Congress, which played a big part in his administration's problems. — Jim Hunt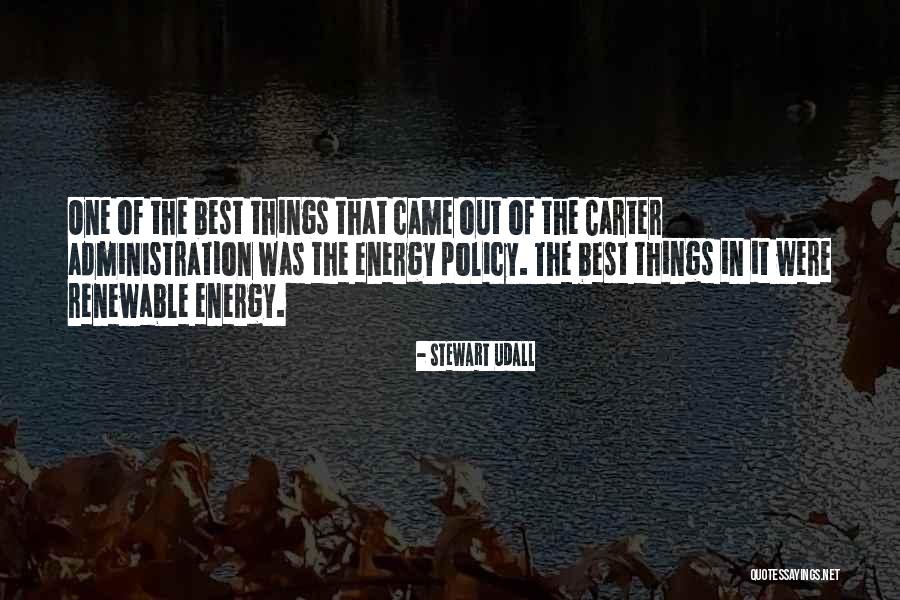 One of the best things that came out of the Carter administration was the energy policy. The best things in it were renewable energy. — Stewart Udall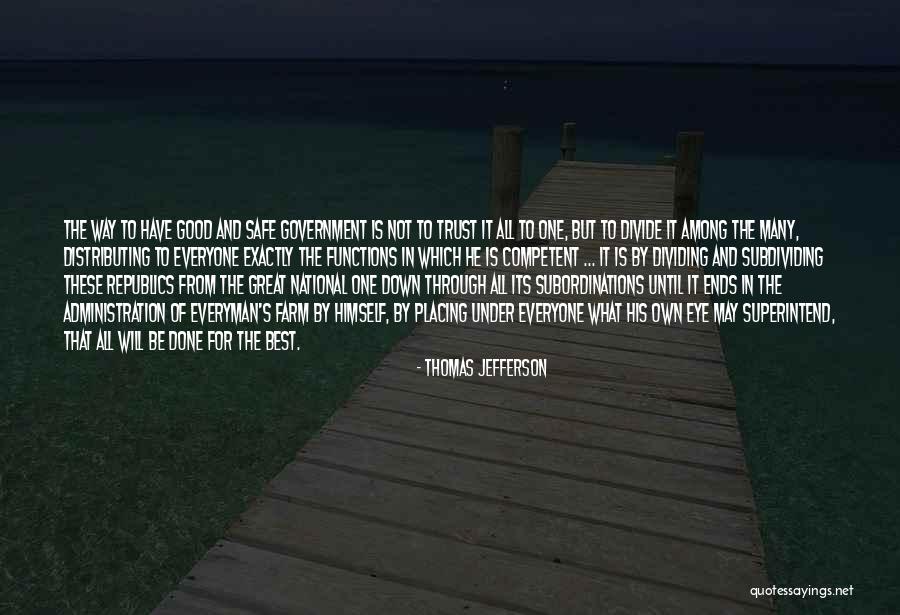 The way to have good and safe government is not to trust it all to one, but to divide it among the many, distributing to everyone exactly the functions in which he is competent ... It is by dividing and subdividing these Republics from the great national one down through all its subordinations until it ends in the administration of everyman's farm by himself, by placing under everyone what his own eye may superintend, that all will be done for the best. — Thomas Jefferson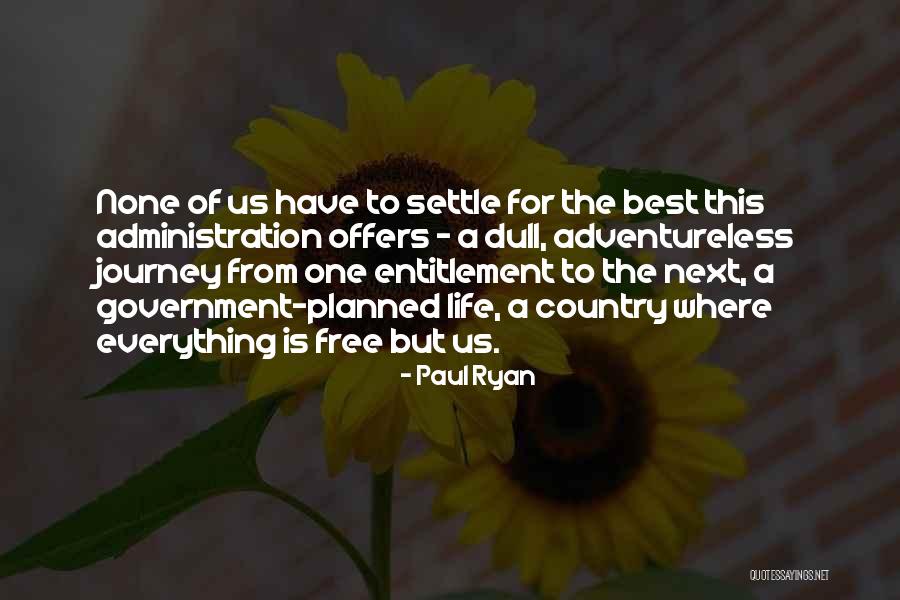 None of us have to settle for the best this administration offers - a dull, adventureless journey from one entitlement to the next, a government-planned life, a country where everything is free but us. — Paul Ryan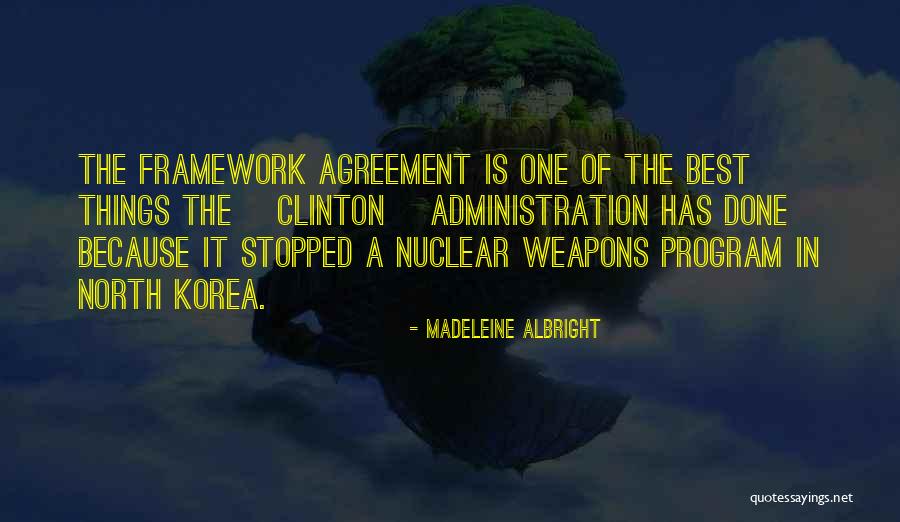 The Framework Agreement is one of the best things the [Clinton] Administration has done because it stopped a nuclear weapons program in North Korea. — Madeleine Albright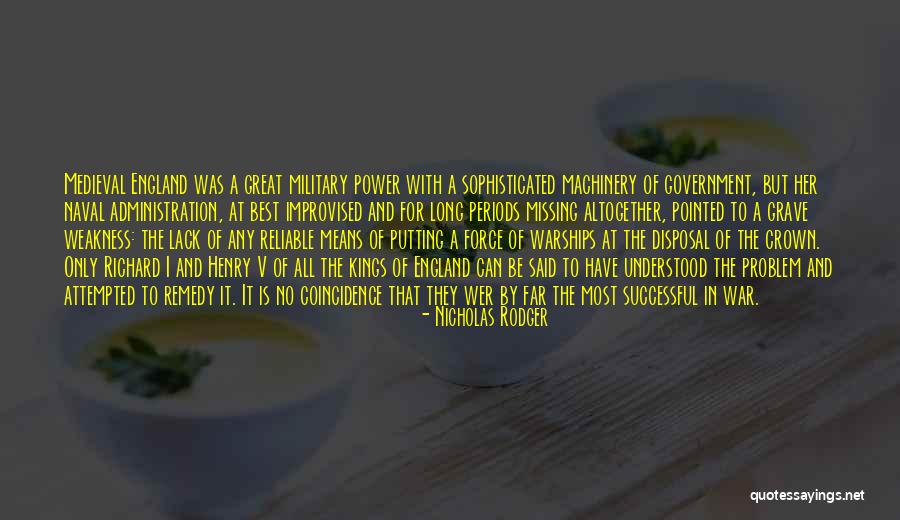 Medieval England was a great military power with a sophisticated machinery of government, but her naval administration, at best improvised and for long periods missing altogether, pointed to a grave weakness: the lack of any reliable means of putting a force of warships at the disposal of the crown. Only Richard I and Henry V of all the kings of England can be said to have understood the problem and attempted to remedy it. It is no coincidence that they wer by far the most successful in war. — Nicholas Rodger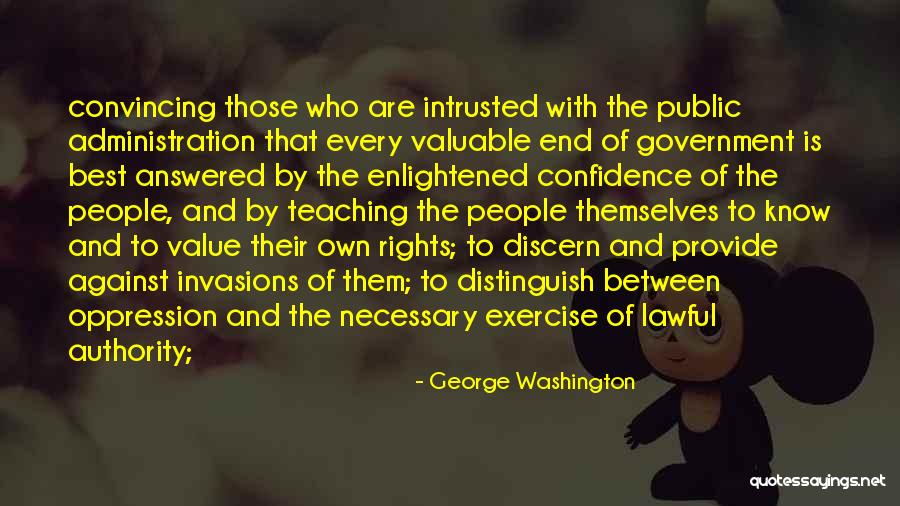 convincing those who are intrusted with the public administration that every valuable end of government is best answered by the enlightened confidence of the people, and by teaching the people themselves to know and to value their own rights; to discern and provide against invasions of them; to distinguish between oppression and the necessary exercise of lawful authority; — George Washington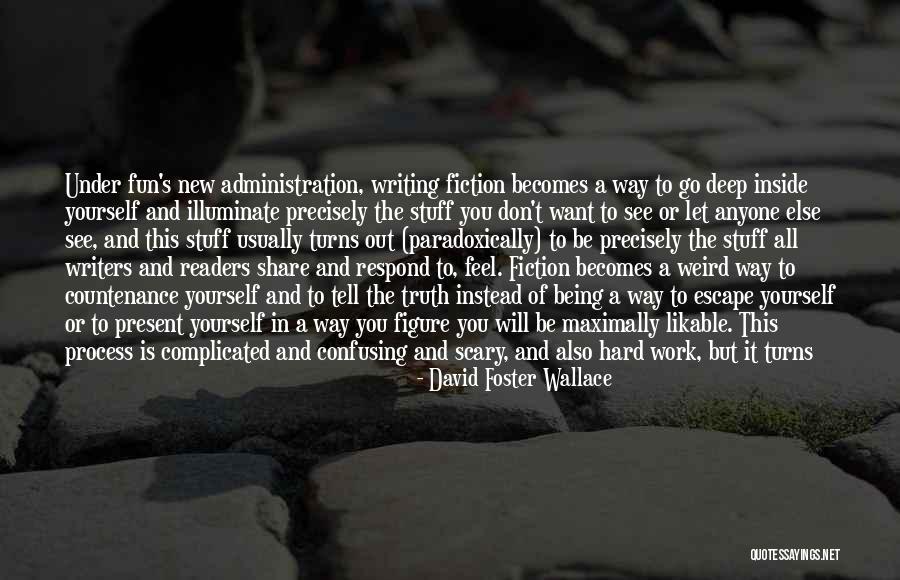 Under fun's new administration, writing fiction becomes a way to go deep inside yourself and illuminate precisely the stuff you don't want to see or let anyone else see, and this stuff usually turns out (paradoxically) to be precisely the stuff all writers and readers share and respond to, feel. Fiction becomes a weird way to countenance yourself and to tell the truth instead of being a way to escape yourself or to present yourself in a way you figure you will be maximally likable. This process is complicated and confusing and scary, and also hard work, but it turns out to be the best fun there is.
The fact that you can now sustain the fun of writing only by confronting the very same unfun parts of yourself you'd first used writing to avoid or disguise is another paradox, but this one isn't any kind of bind at all. What it is is a gift, a kind of miracle, and compared to it the reward of strangers' affection is as dust, lint. — David Foster Wallace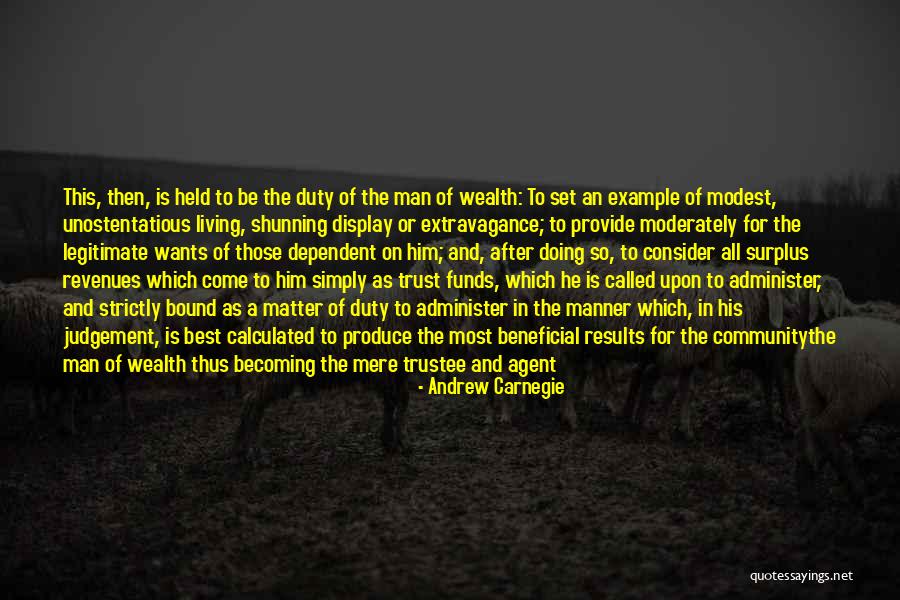 This, then, is held to be the duty of the man of wealth: To set an example of modest, unostentatious living, shunning display or extravagance; to provide moderately for the legitimate wants of those dependent on him; and, after doing so, to consider all surplus revenues which come to him simply as trust funds, which he is called upon to administer, and strictly bound as a matter of duty to administer in the manner which, in his judgement, is best calculated to produce the most beneficial results for the community
the man of wealth thus becoming the mere trustee and agent for his poorer brethren, bringing to their service his superior wisdom, experience, and ability to administer, doing for them better than they would or could do for themselves. — Andrew Carnegie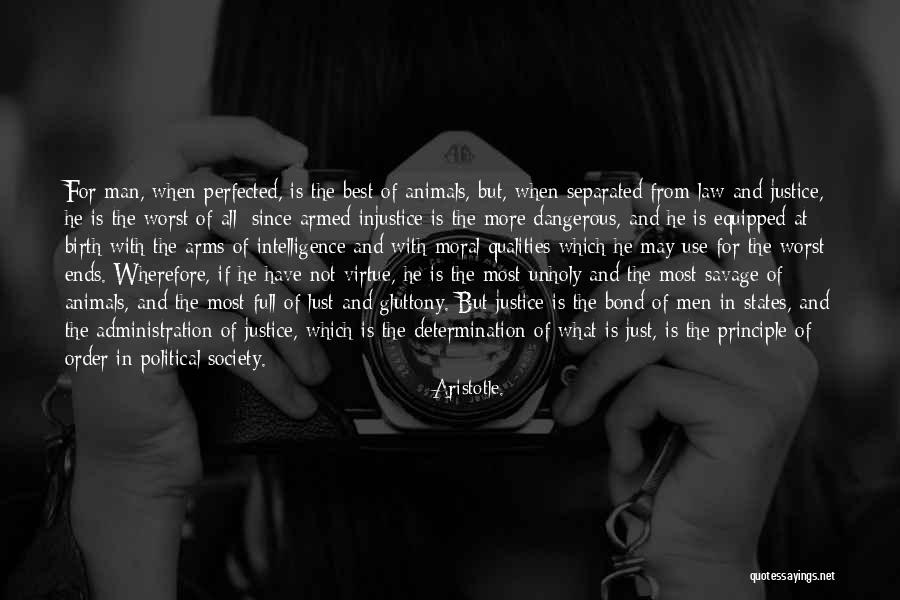 For man, when perfected, is the best of animals, but, when separated from law and justice, he is the worst of all; since armed injustice is the more dangerous, and he is equipped at birth with the arms of intelligence and with moral qualities which he may use for the worst ends. Wherefore, if he have not virtue, he is the most unholy and the most savage of animals, and the most full of lust and gluttony. But justice is the bond of men in states, and the administration of justice, which is the determination of what is just, is the principle of order in political society. — Aristotle.