Best Ad Agency Quotes & Sayings
Enjoy reading and share 18 famous quotes about Best Ad Agency with everyone.
Top Best Ad Agency Quotes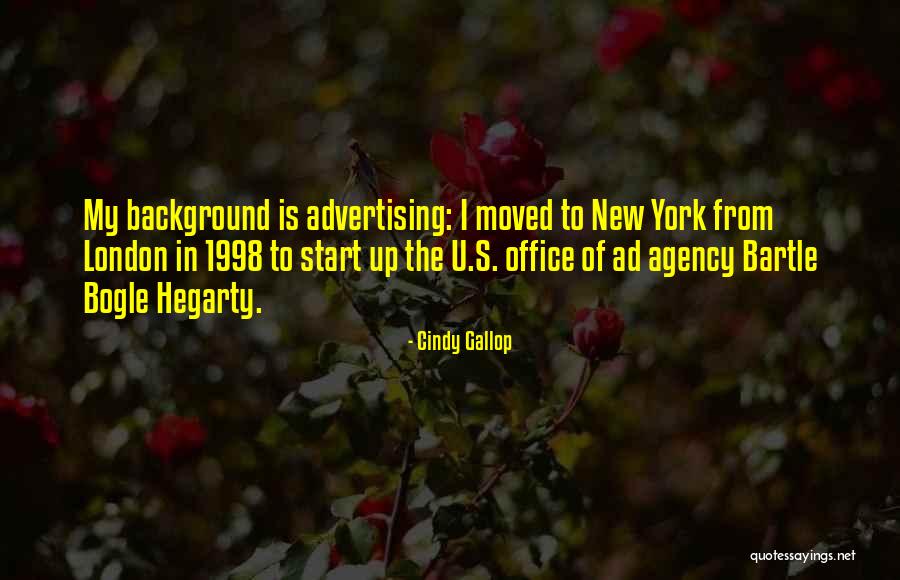 My background is advertising: I moved to New York from London in 1998 to start up the U.S. office of ad agency Bartle Bogle Hegarty. — Cindy Gallop
Some jobs are worse than actual wives. Ad agency vs. Matrimony, for instance: Even the most capricious and demanding spouse is not going to divorce you for refusing to spend forty hours a week making up lies about toilet paper. — P. J. O'Rourke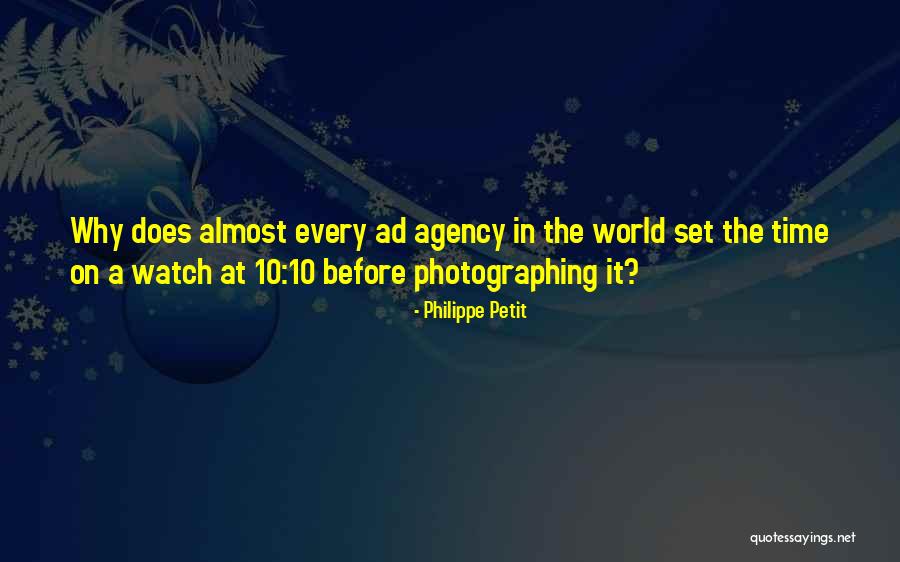 Why does almost every ad agency in the world set the time on a watch at 10:10 before photographing it? — Philippe Petit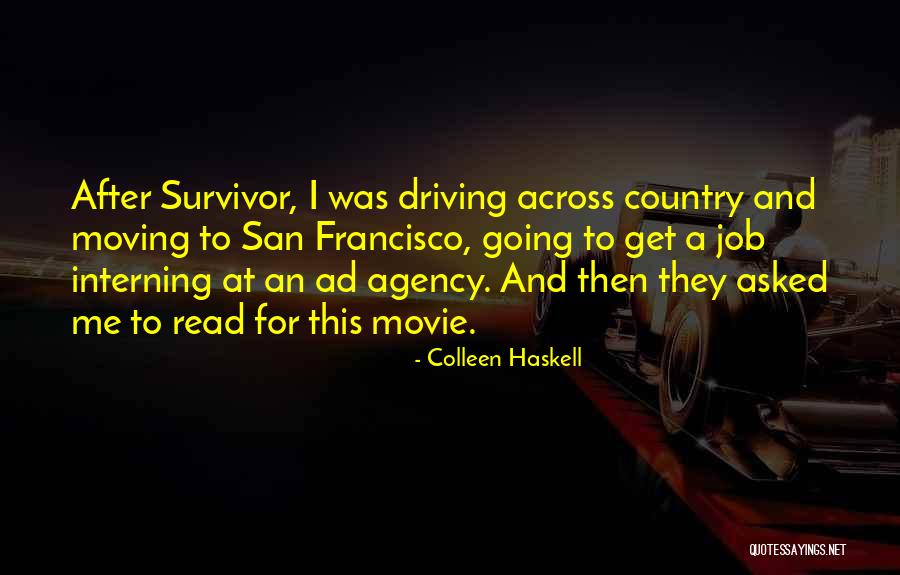 After Survivor, I was driving across country and moving to San Francisco, going to get a job interning at an ad agency. And then they asked me to read for this movie. — Colleen Haskell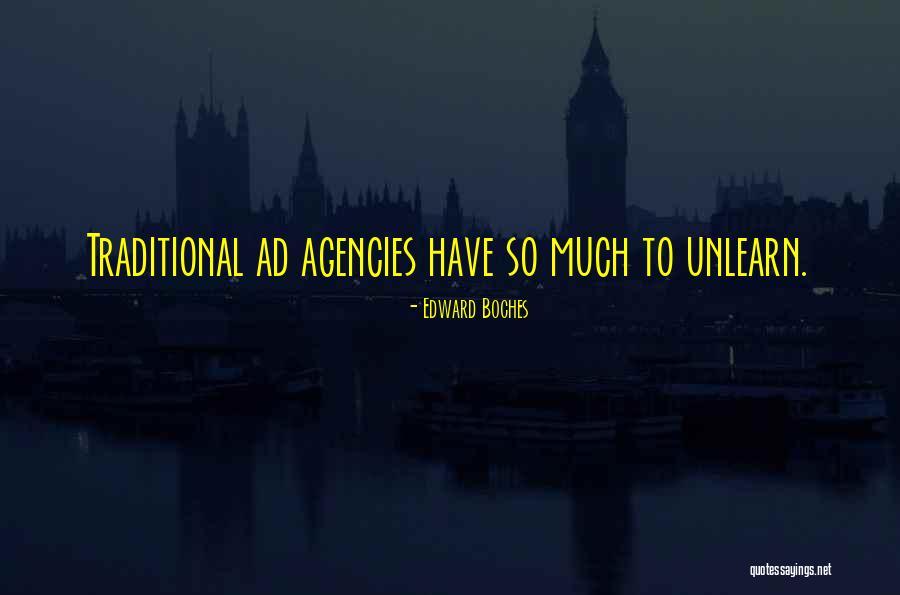 Traditional ad agencies have so much to unlearn. — Edward Boches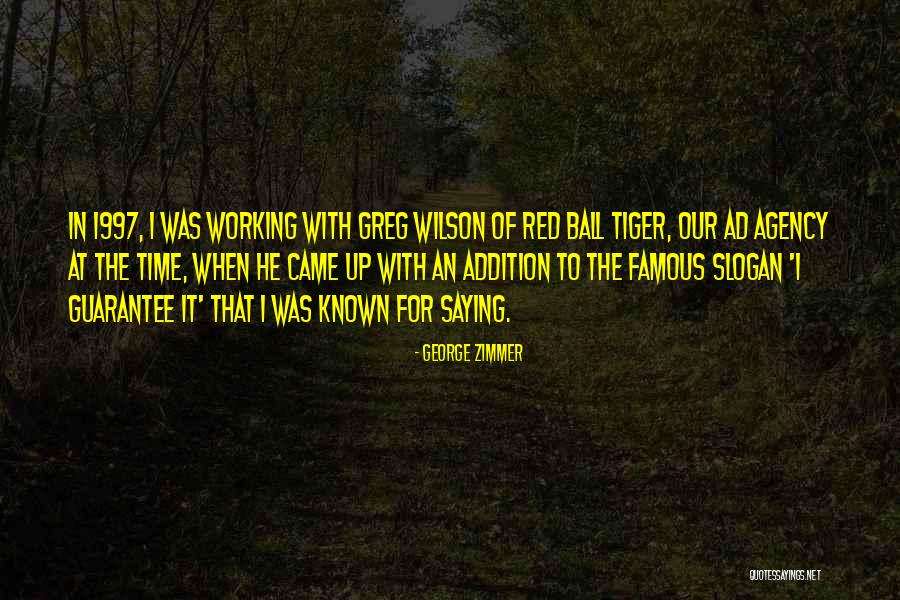 In 1997, I was working with Greg Wilson of Red Ball Tiger, our ad agency at the time, when he came up with an addition to the famous slogan 'I guarantee it' that I was known for saying. — George Zimmer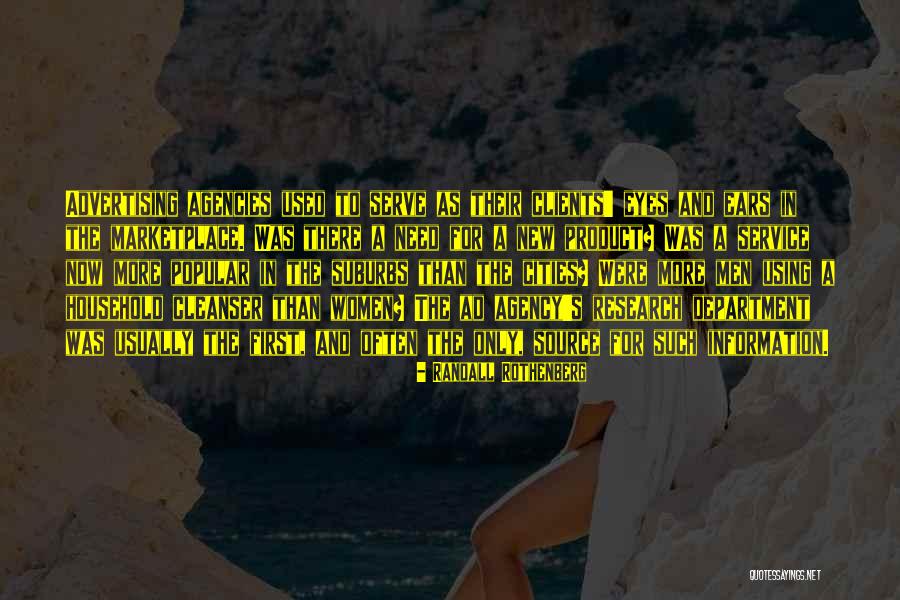 Advertising agencies used to serve as their clients' eyes and ears in the marketplace. Was there a need for a new product? Was a service now more popular in the suburbs than the cities? Were more men using a household cleanser than women? The ad agency's research department was usually the first, and often the only, source for such information. — Randall Rothenberg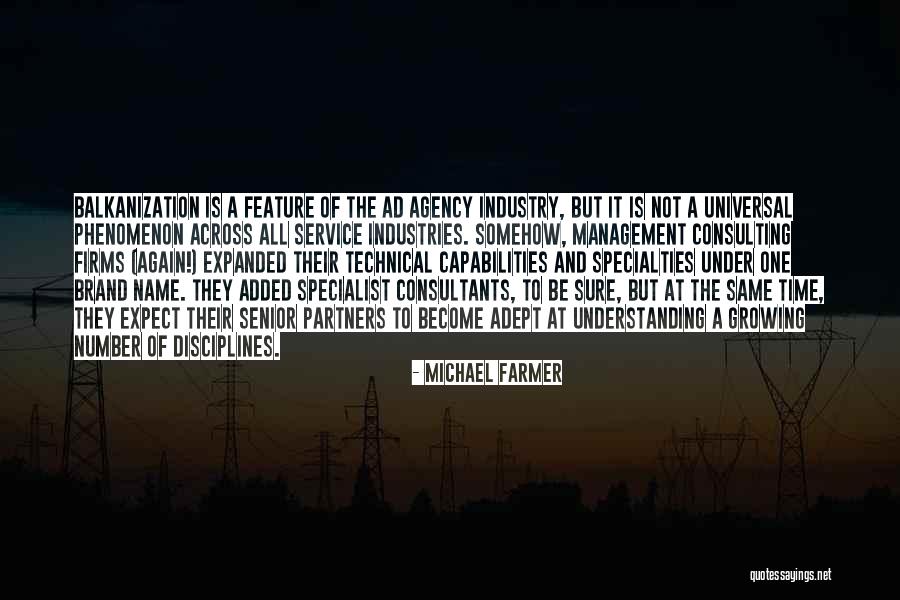 Balkanization is a feature of the ad agency industry, but it is not a universal phenomenon across all service industries. Somehow, management consulting firms (again!) expanded their technical capabilities and specialties under one brand name. They added specialist consultants, to be sure, but at the same time, they expect their senior partners to become adept at understanding a growing number of disciplines. — Michael Farmer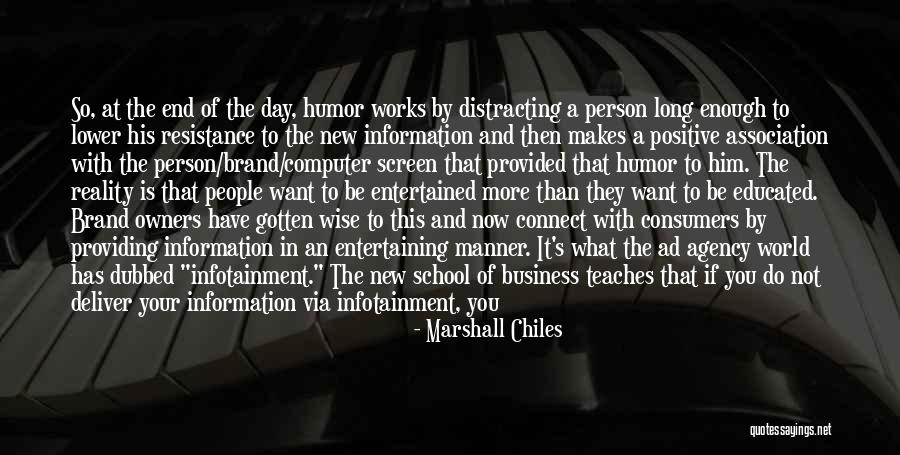 So, at the end of the day, humor works by distracting a person long enough to lower his resistance to the new information and then makes a positive association with the person/brand/computer screen that provided that humor to him. The reality is that people want to be entertained more than they want to be educated. Brand owners have gotten wise to this and now connect with consumers by providing information in an entertaining manner. It's what the ad agency world has dubbed "infotainment." The new school of business teaches that if you do not deliver your information via infotainment, you lose out to those who do. — Marshall Chiles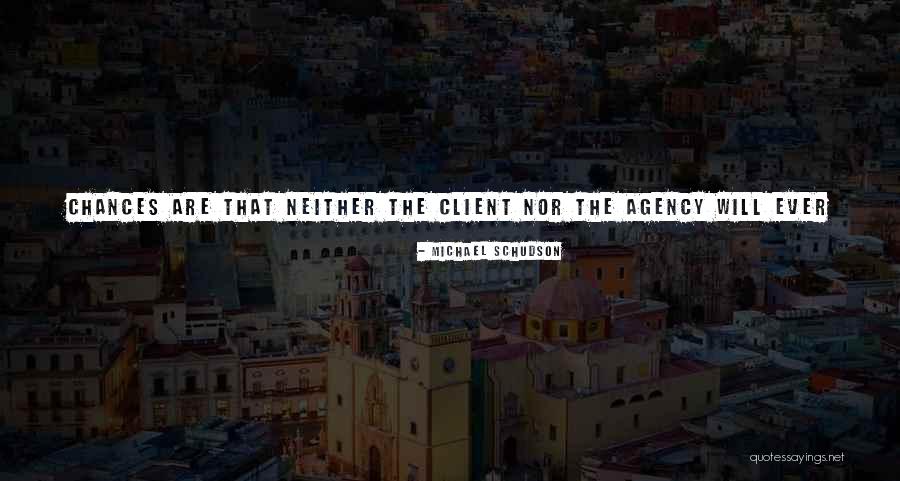 Chances are that neither the client nor the agency will ever know very much about what role the ad has played in sales or profits of the client, either short-term or long-term. — Michael Schudson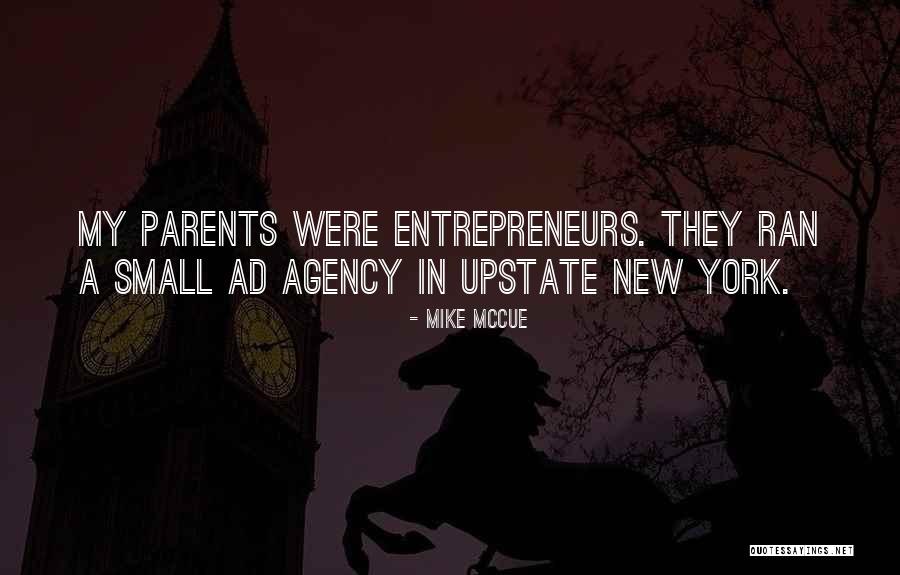 My parents were entrepreneurs. They ran a small ad agency in upstate New York. — Mike McCue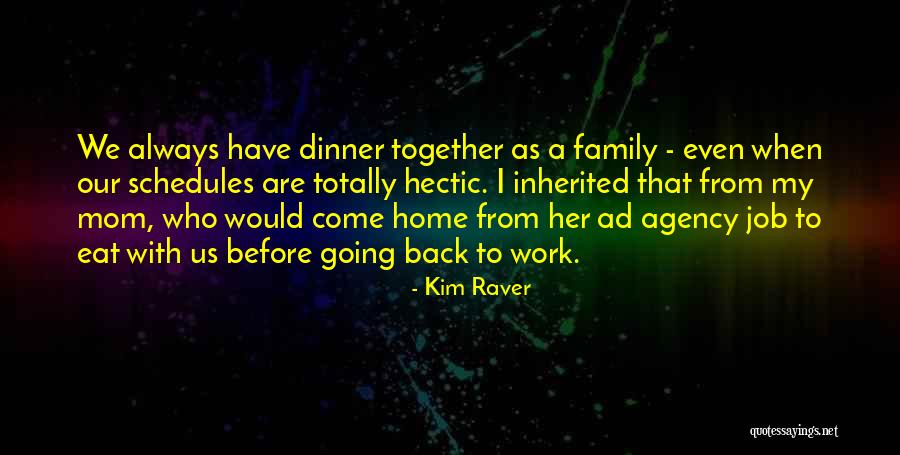 We always have dinner together as a family - even when our schedules are totally hectic. I inherited that from my mom, who would come home from her ad agency job to eat with us before going back to work. — Kim Raver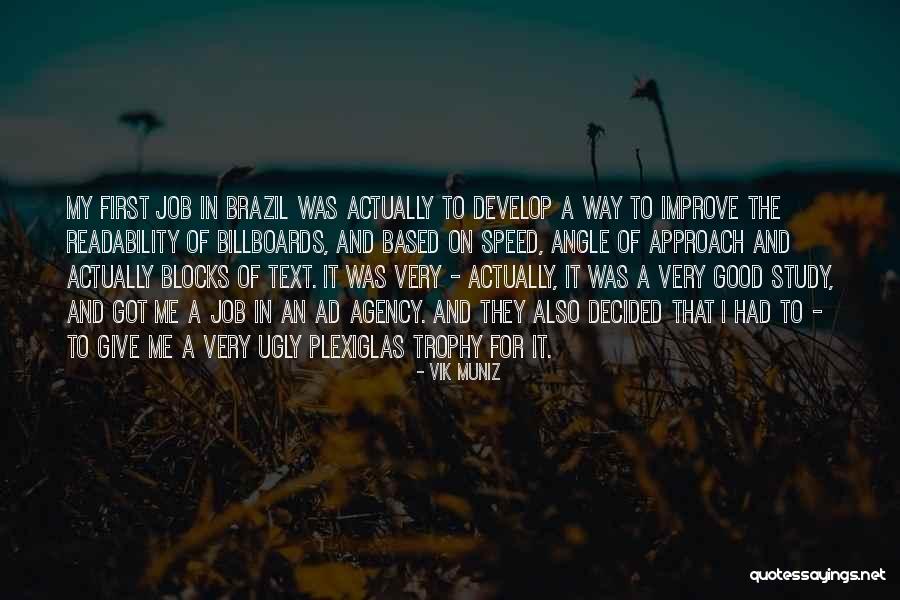 My first job in Brazil was actually to develop a way to improve the readability of billboards, and based on speed, angle of approach and actually blocks of text. It was very - actually, it was a very good study, and got me a job in an ad agency. And they also decided that I had to - to give me a very ugly Plexiglas trophy for it. — Vik Muniz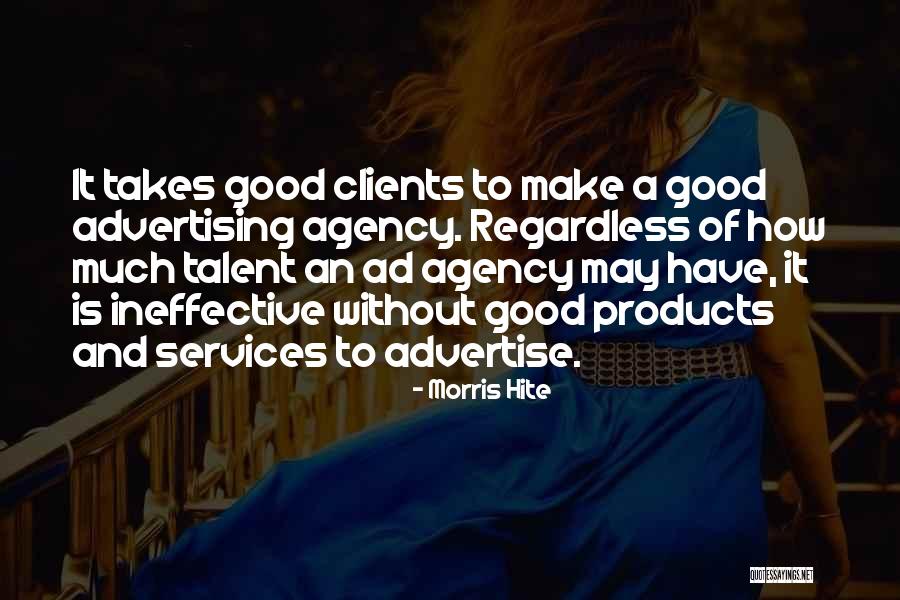 It takes good clients to make a good advertising agency. Regardless of how much talent an ad agency may have, it is ineffective without good products and services to advertise. — Morris Hite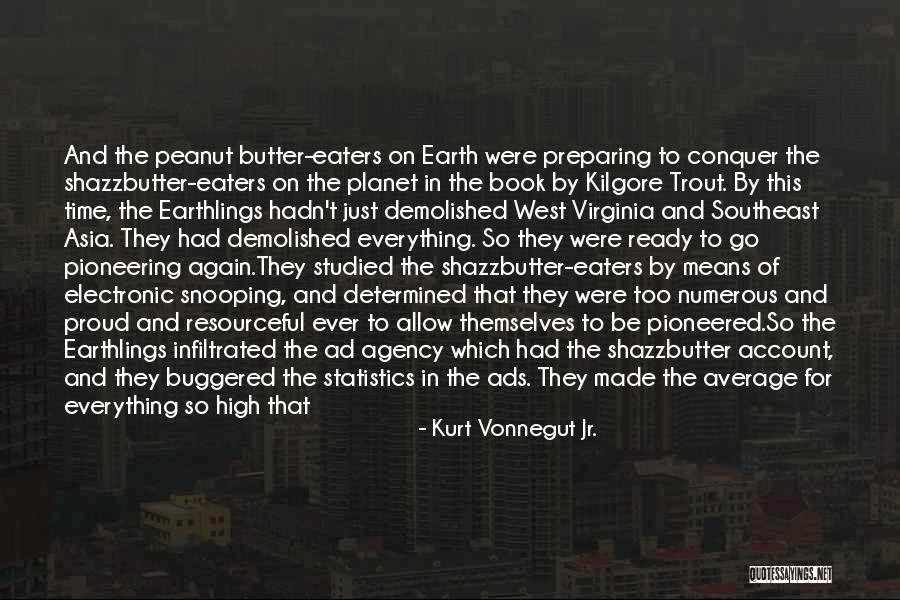 And the peanut butter-eaters on Earth were preparing to conquer the shazzbutter-eaters on the planet in the book by Kilgore Trout. By this time, the Earthlings hadn't just demolished West Virginia and Southeast Asia. They had demolished everything. So they were ready to go pioneering again.

They studied the shazzbutter-eaters by means of electronic snooping, and determined that they were too numerous and proud and resourceful ever to allow themselves to be pioneered.

So the Earthlings infiltrated the ad agency which had the shazzbutter account, and they buggered the statistics in the ads. They made the average for everything so high that everybody on the planet felt inferior to the majority in very respect.

Then the Earthling armored space ships came and discovered the planet. Only token resistance was offered here and there, because the natives felt so below average. And then the pioneering began. — Kurt Vonnegut Jr.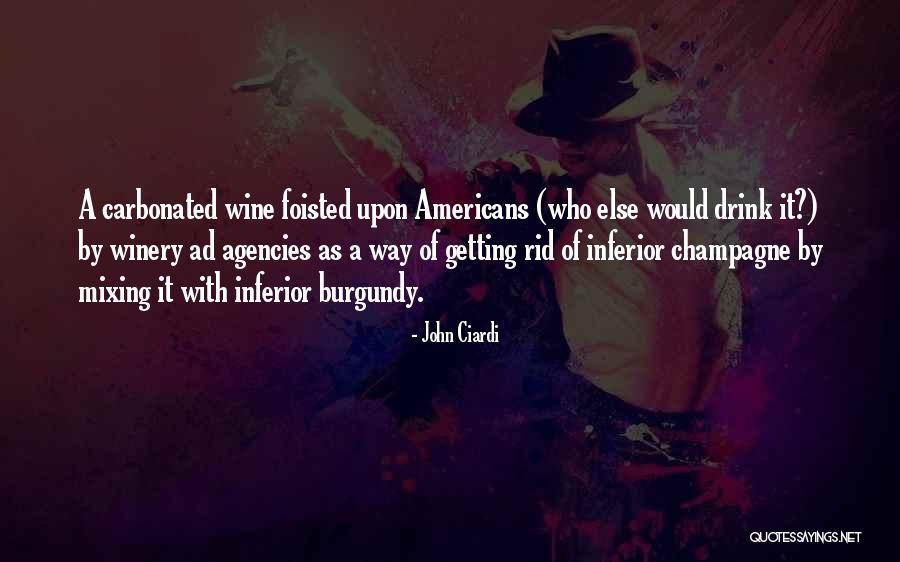 A carbonated wine foisted upon Americans (who else would drink it?) by winery ad agencies as a way of getting rid of inferior champagne by mixing it with inferior burgundy. — John Ciardi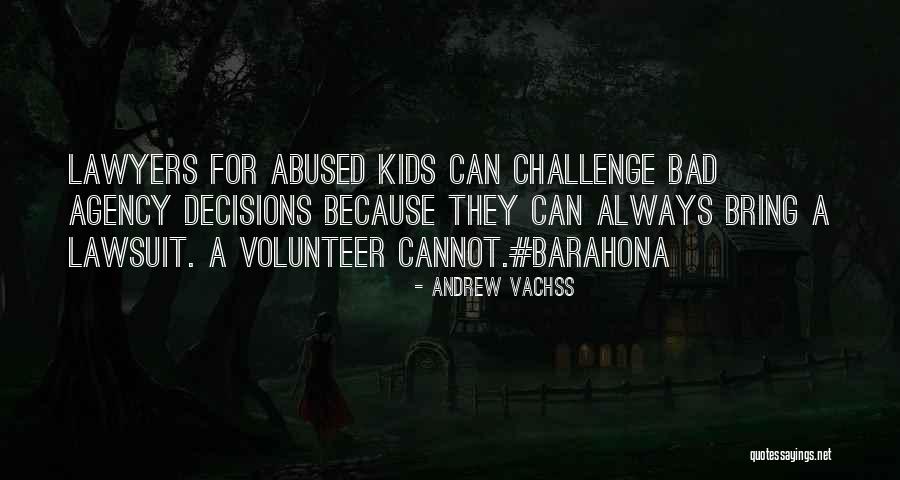 Lawyers for abused kids can challenge bad agency decisions because they can always bring a lawsuit. A volunteer cannot.#barahona — Andrew Vachss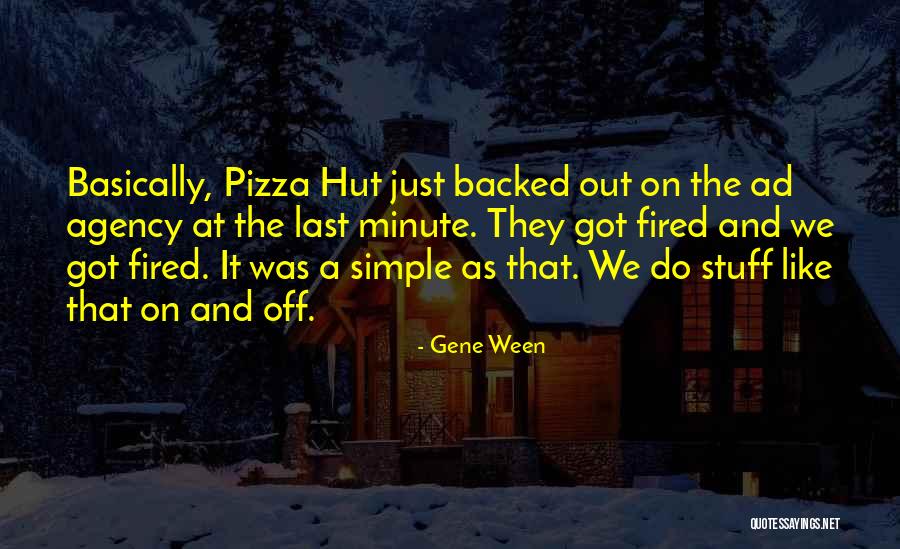 Basically, Pizza Hut just backed out on the ad agency at the last minute. They got fired and we got fired. It was a simple as that. We do stuff like that on and off. — Gene Ween