Quotes & Sayings About Being Neglected By Someone
Enjoy reading and share 30 famous quotes about Being Neglected By Someone with everyone.
Top Being Neglected By Someone Quotes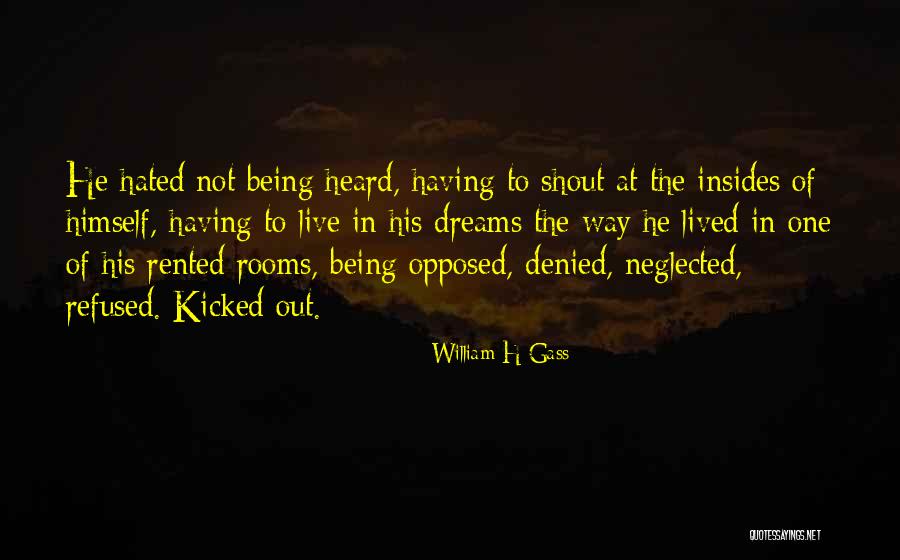 He hated not being heard, having to shout at the insides of himself, having to live in his dreams the way he lived in one of his rented rooms, being opposed, denied, neglected, refused. Kicked out. — William H Gass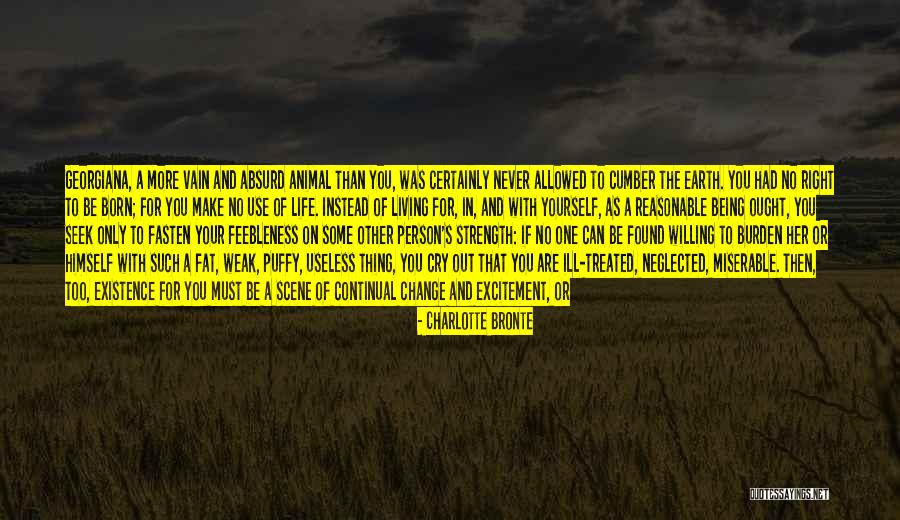 Georgiana, a more vain and absurd animal than you, was certainly never allowed to cumber the earth. You had no right to be born; for you make no use of life. Instead of living for, in, and with yourself, as a reasonable being ought, you seek only to fasten your feebleness on some other person's strength: if no one can be found willing to burden her or himself with such a fat, weak, puffy, useless thing, you cry out that you are ill-treated, neglected, miserable. Then, too, existence for you must be a scene of continual change and excitement, or else the world is a dungeon: you must be admired, you must be courted, you must be flattered - you must have music, dancing, and society - or you languish, you die away. Have you no sense to devise a system which will make you independent of all efforts, and all wills, but your own? — Charlotte Bronte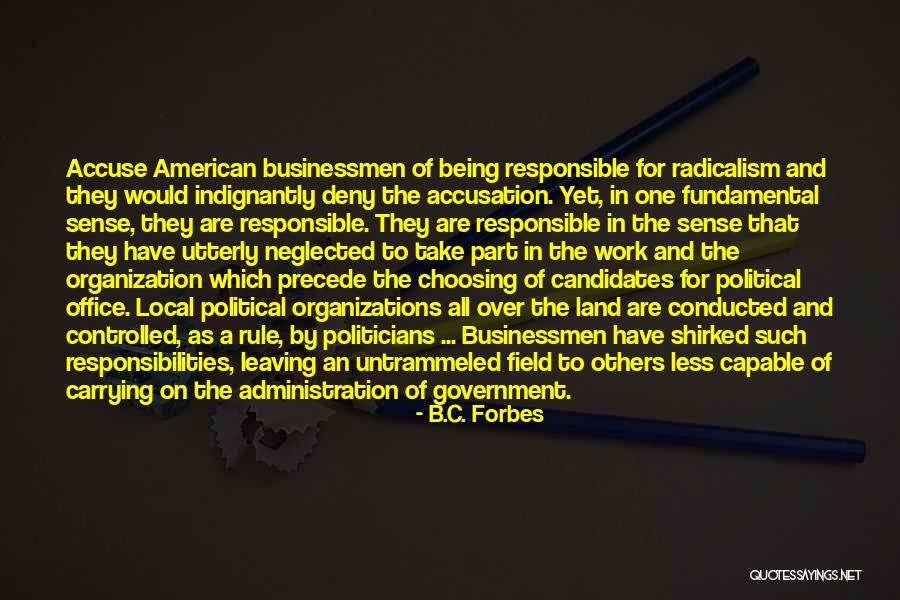 Accuse American businessmen of being responsible for radicalism and they would indignantly deny the accusation. Yet, in one fundamental sense, they are responsible. They are responsible in the sense that they have utterly neglected to take part in the work and the organization which precede the choosing of candidates for political office. Local political organizations all over the land are conducted and controlled, as a rule, by politicians ... Businessmen have shirked such responsibilities, leaving an untrammeled field to others less capable of carrying on the administration of government. — B.C. Forbes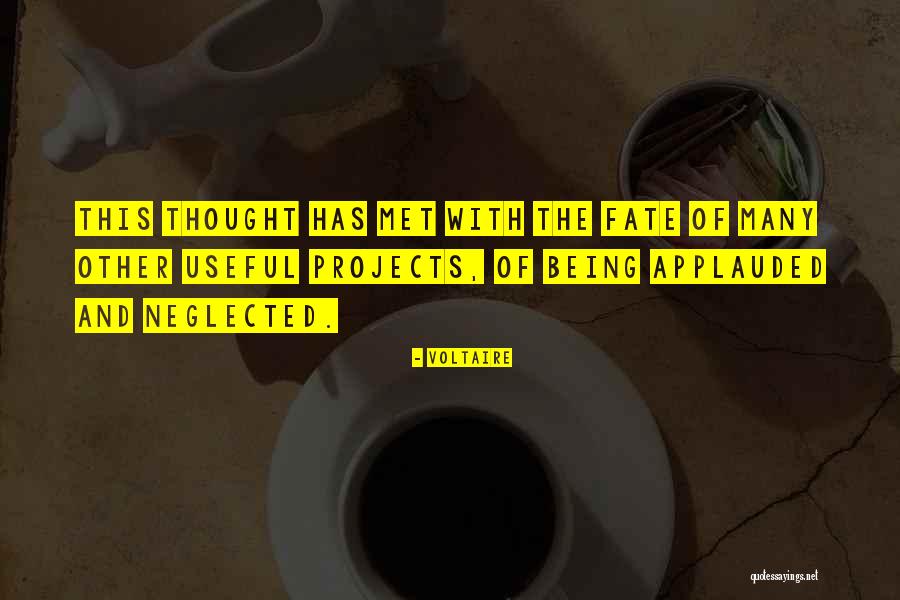 This thought has met with the fate of many other useful projects, of being applauded and neglected. — Voltaire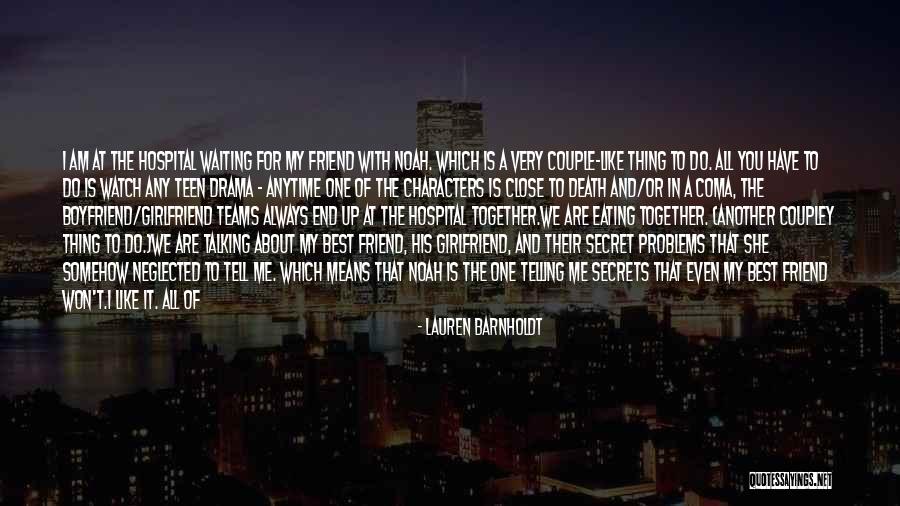 I am at the hospital waiting for my friend with Noah. Which is a very couple-like thing to do. All you have to do is watch any teen drama - anytime one of the characters is close to death and/or in a coma, the boyfriend/girlfriend teams always end up at the hospital together.
We are eating together. (Another coupley thing to do.)
We are talking about my best friend, his girlfriend, and their secret problems that she somehow neglected to tell me. Which means that Noah is the one telling me secrets that even my best friend won't.
I like it. All of it. Being here, eating food, telling secrets, everything — Lauren Barnholdt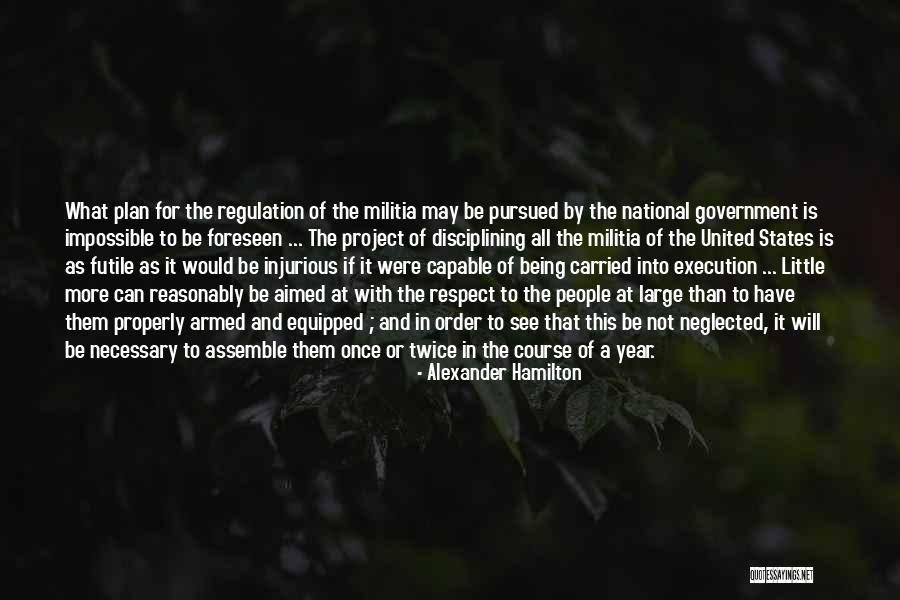 What plan for the regulation of the militia may be pursued by the national government is impossible to be foreseen ... The project of disciplining all the militia of the United States is as futile as it would be injurious if it were capable of being carried into execution ... Little more can reasonably be aimed at with the respect to the people at large than to have them properly armed and equipped ; and in order to see that this be not neglected, it will be necessary to assemble them once or twice in the course of a year. — Alexander Hamilton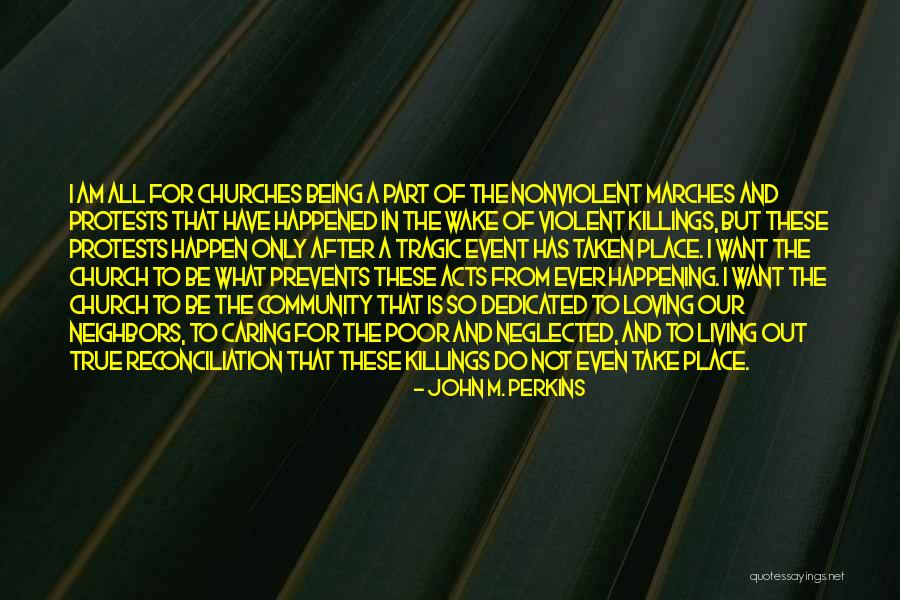 I am all for churches being a part of the nonviolent marches and protests that have happened in the wake of violent killings, but these protests happen only after a tragic event has taken place. I want the church to be what prevents these acts from ever happening. I want the church to be the community that is so dedicated to loving our neighbors, to caring for the poor and neglected, and to living out true reconciliation that these killings do not even take place. — John M. Perkins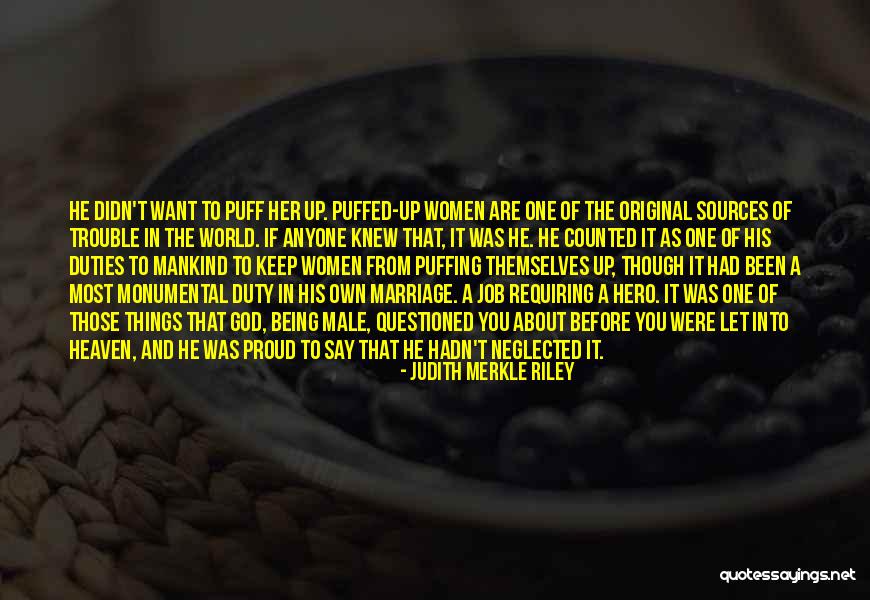 He didn't want to puff her up. Puffed-up women are one of the original sources of trouble in the world. If anyone knew that, it was he. He counted it as one of his duties to mankind to keep women from puffing themselves up, though it had been a most monumental duty in his own marriage. A job requiring a hero. It was one of those things that God, being male, questioned you about before you were let into heaven, and he was proud to say that he hadn't neglected it. — Judith Merkle Riley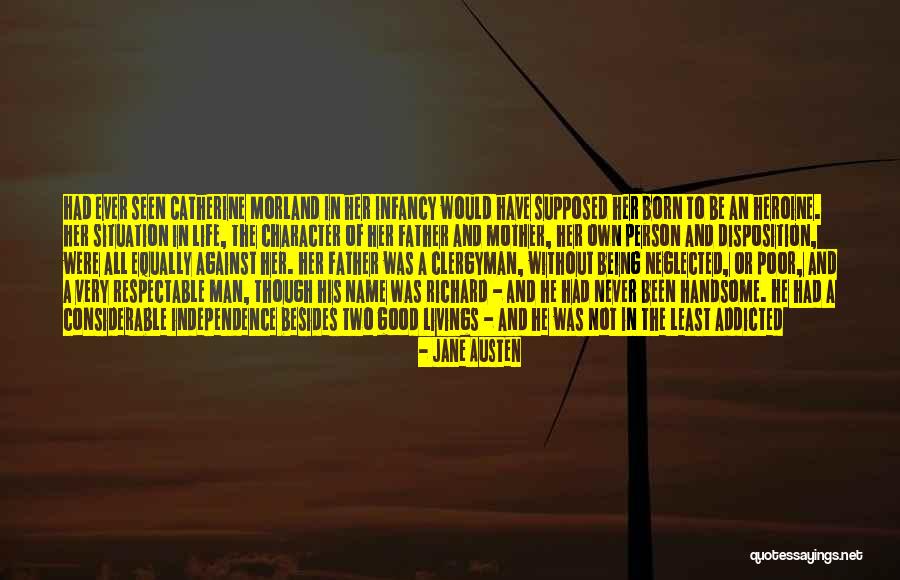 Had ever seen Catherine Morland in her infancy would have supposed her born to be an heroine. Her situation in life, the character of her father and mother, her own person and disposition, were all equally against her. Her father was a clergyman, without being neglected, or poor, and a very respectable man, though his name was Richard - and he had never been handsome. He had a considerable independence besides two good livings - and he was not in the least addicted — Jane Austen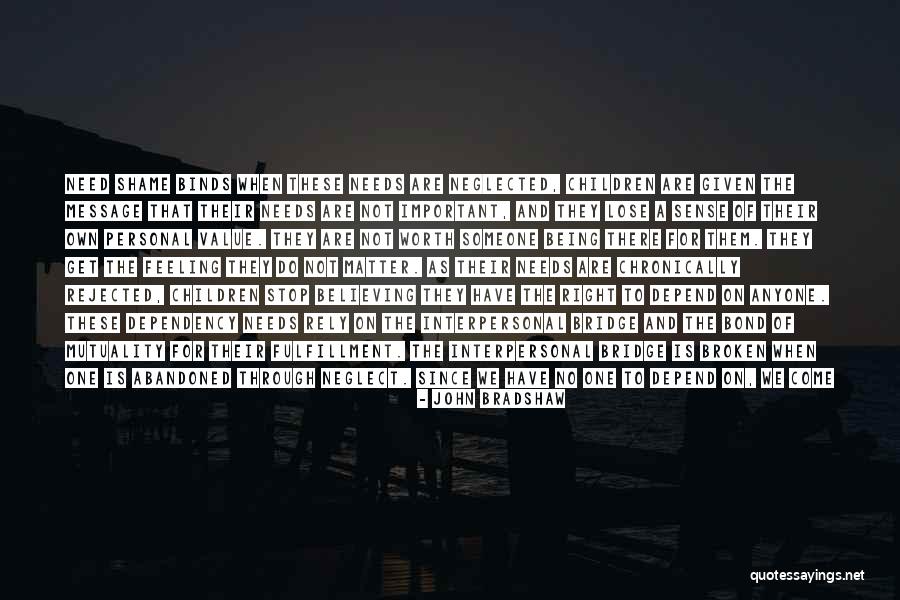 NEED SHAME BINDS When these needs are neglected, children are given the message that their needs are not important, and they lose a sense of their own personal value. They are not worth someone being there for them. They get the feeling they do not matter. As their needs are chronically rejected, children stop believing they have the right to depend on anyone. These dependency needs rely on the interpersonal bridge and the bond of mutuality for their fulfillment. The interpersonal bridge is broken when one is abandoned through neglect. Since we have no one to depend on, we come to believe that we have no right to depend on anyone. We feel shame when we feel needy. Since these needs are basic needs, i.e., needs we cannot be fully human without, we have to get them met in abortive ways. — John Bradshaw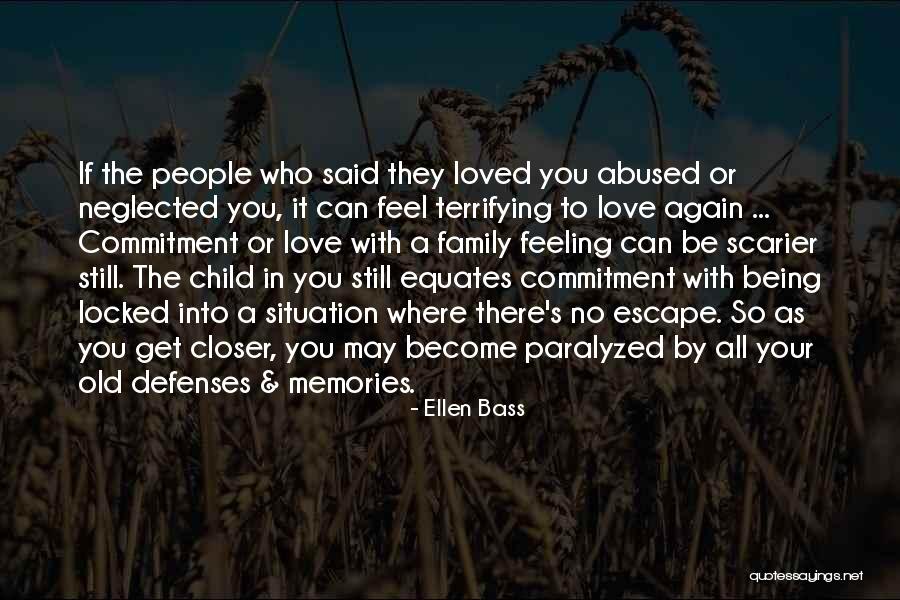 If the people who said they loved you abused or neglected you, it can feel terrifying to love again ... Commitment or love with a family feeling can be scarier still. The child in you still equates commitment with being locked into a situation where there's no escape. So as you get closer, you may become paralyzed by all your old defenses & memories. — Ellen Bass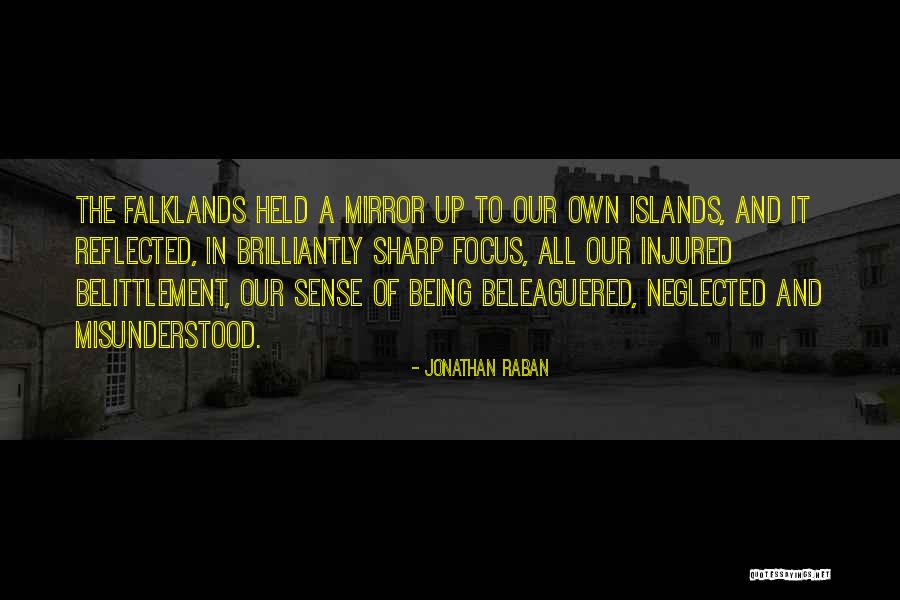 The Falklands held a mirror up to our own islands, and it reflected, in brilliantly sharp focus, all our injured belittlement, our sense of being beleaguered, neglected and misunderstood. — Jonathan Raban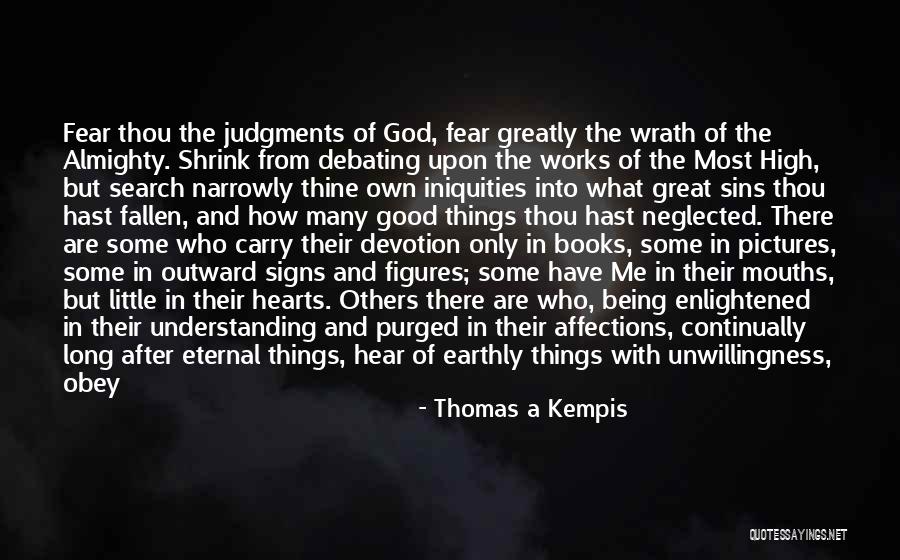 Fear thou the judgments of God, fear greatly the wrath of the Almighty. Shrink from debating upon the works of the Most High, but search narrowly thine own iniquities into what great sins thou hast fallen, and how many good things thou hast neglected. There are some who carry their devotion only in books, some in pictures, some in outward signs and figures; some have Me in their mouths, but little in their hearts. Others there are who, being enlightened in their understanding and purged in their affections, continually long after eternal things, hear of earthly things with unwillingness, obey the necessities of nature with sorrow. And these understand what the Spirit of truth speaketh in them; for He teacheth them to despise earthly things and to love heavenly; to neglect the world and to desire heaven all the day and night. — Thomas A Kempis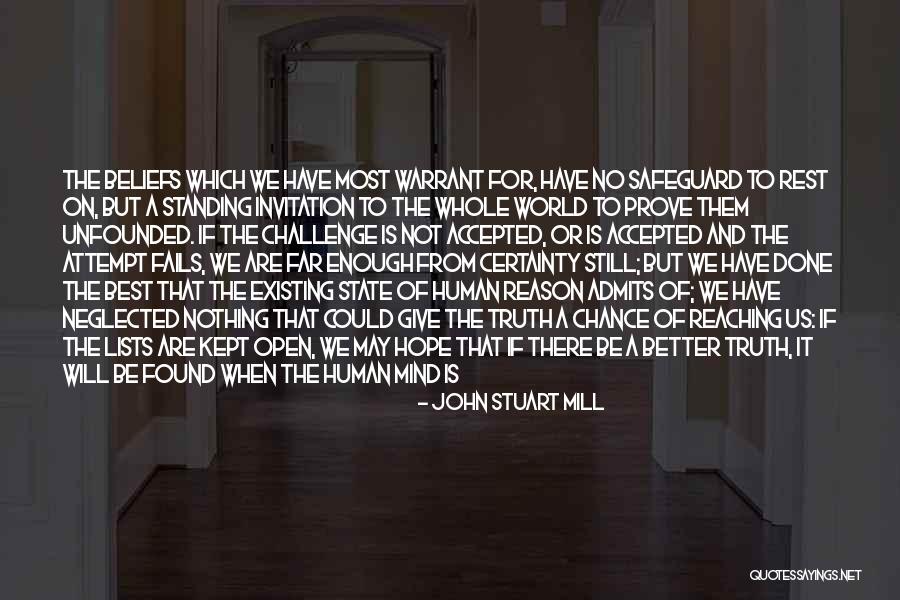 The beliefs which we have most warrant for, have no safeguard to rest on, but a standing invitation to the whole world to prove them unfounded. If the challenge is not accepted, or is accepted and the attempt fails, we are far enough from certainty still; but we have done the best that the existing state of human reason admits of; we have neglected nothing that could give the truth a chance of reaching us: if the lists are kept open, we may hope that if there be a better truth, it will be found when the human mind is capable of receiving it; and in the meantime we may rely on having attained such approach to truth, as is possible in our own day. This is the amount of certainty attainable by a fallible being, and this the sole way of attaining it. Strange — John Stuart Mill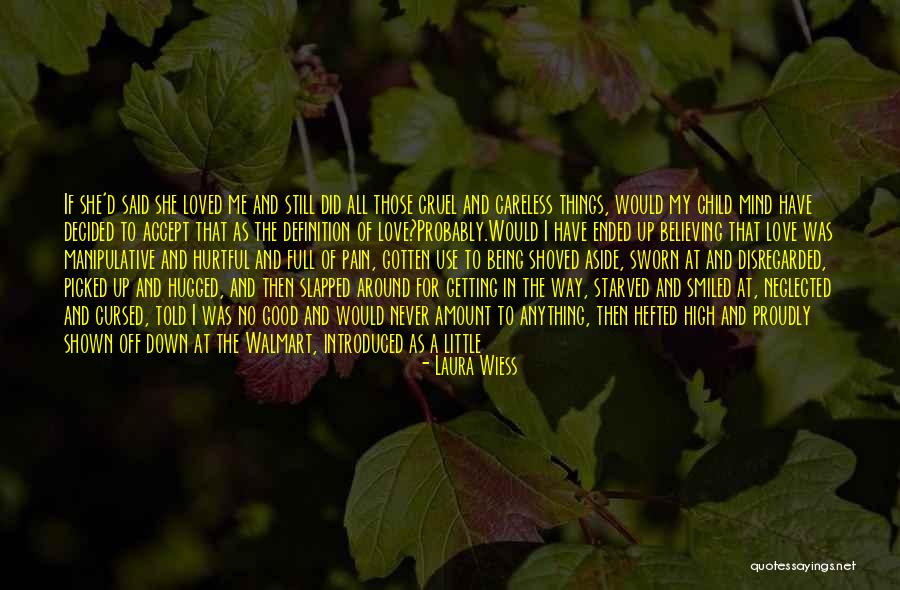 If she'd said she loved me and still did all those cruel and careless things, would my child mind have decided to accept that as the definition of love?
Probably.
Would I have ended up believing that love was manipulative and hurtful and full of pain, gotten use to being shoved aside, sworn at and disregarded, picked up and hugged, and then slapped around for getting in the way, starved and smiled at, neglected and cursed, told I was no good and would never amount to anything, then hefted high and proudly shown off down at the Walmart, introduced as a little pisser and a big mistake in the same breath?
Yes, I would have, because if she said she loved me and then acted that way I would have thought that was how you loved someone, and how someone should love you back. — Laura Wiess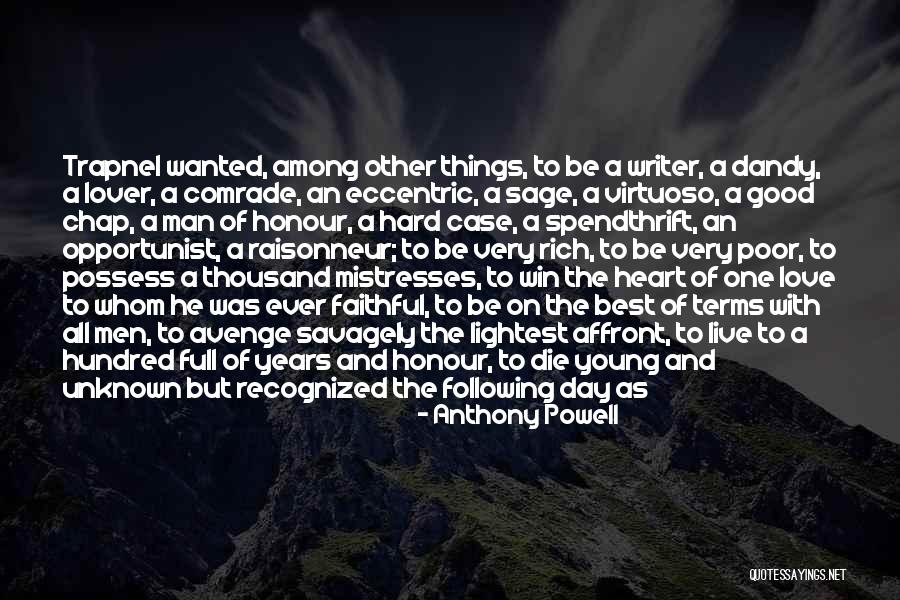 Trapnel wanted, among other things, to be a writer, a dandy, a lover, a comrade, an eccentric, a sage, a virtuoso, a good chap, a man of honour, a hard case, a spendthrift, an opportunist, a raisonneur; to be very rich, to be very poor, to possess a thousand mistresses, to win the heart of one love to whom he was ever faithful, to be on the best of terms with all men, to avenge savagely the lightest affront, to live to a hundred full of years and honour, to die young and unknown but recognized the following day as the most neglected genius of the age. Each of these ambitions had something to recommend it from one angle or another, with the possible exception of being poor - the only aim Trapnel achieved with unqualified mastery - and even being poor, as Trapnel himself asserted, gave the right to speak categorically when poverty was discussed by people like Evadne Clapham. — Anthony Powell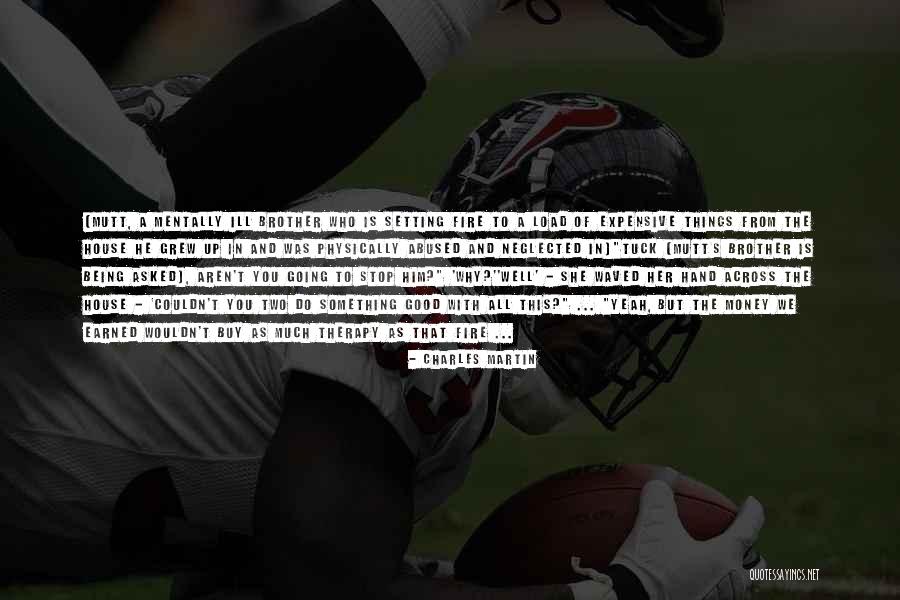 (Mutt, a mentally ill brother who is setting fire to a load of expensive things from the house he grew up in and was physically abused and neglected in)
"Tuck (mutt's brother is being asked), aren't you going to stop him?"
'Why?'
'Well' - she waved her hand across the house - 'couldn't you two do something good with all this?" ...
"Yeah, but the money we earned wouldn't buy as much therapy as that fire ... — Charles Martin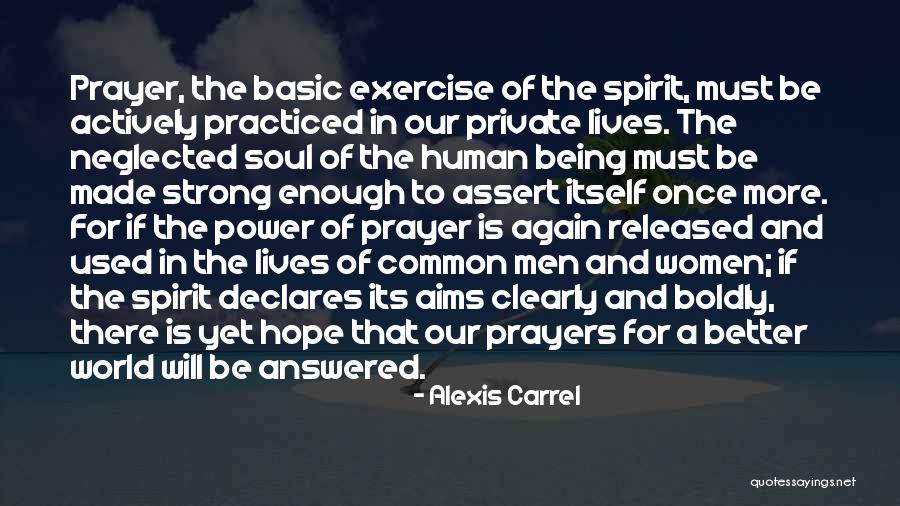 Prayer, the basic exercise of the spirit, must be actively practiced in our private lives. The neglected soul of the human being must be made strong enough to assert itself once more. For if the power of prayer is again released and used in the lives of common men and women; if the spirit declares its aims clearly and boldly, there is yet hope that our prayers for a better world will be answered. — Alexis Carrel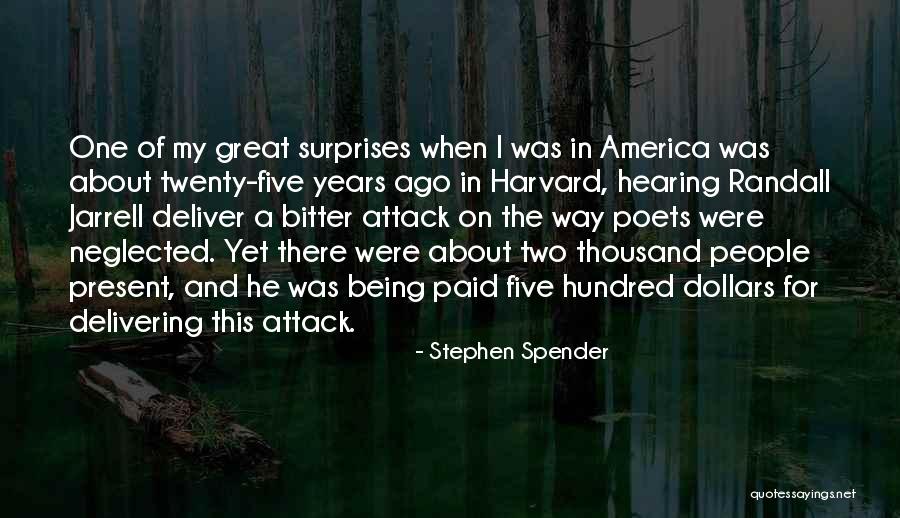 One of my great surprises when I was in America was about twenty-five years ago in Harvard, hearing Randall Jarrell deliver a bitter attack on the way poets were neglected. Yet there were about two thousand people present, and he was being paid five hundred dollars for delivering this attack. — Stephen Spender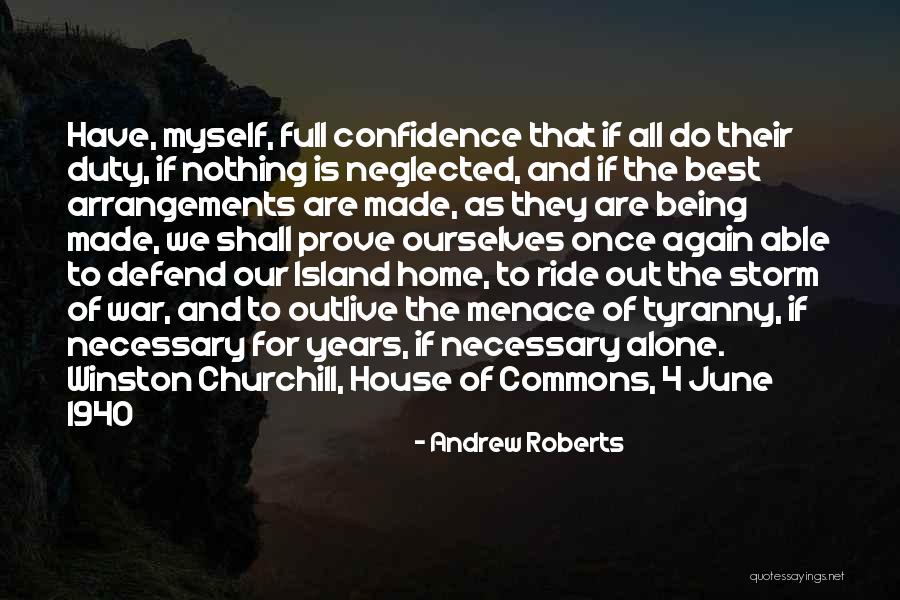 Have, myself, full confidence that if all do their duty, if nothing is neglected, and if the best arrangements are made, as they are being made, we shall prove ourselves once again able to defend our Island home, to ride out the storm of war, and to outlive the menace of tyranny, if necessary for years, if necessary alone. Winston Churchill, House of Commons, 4 June 1940 — Andrew Roberts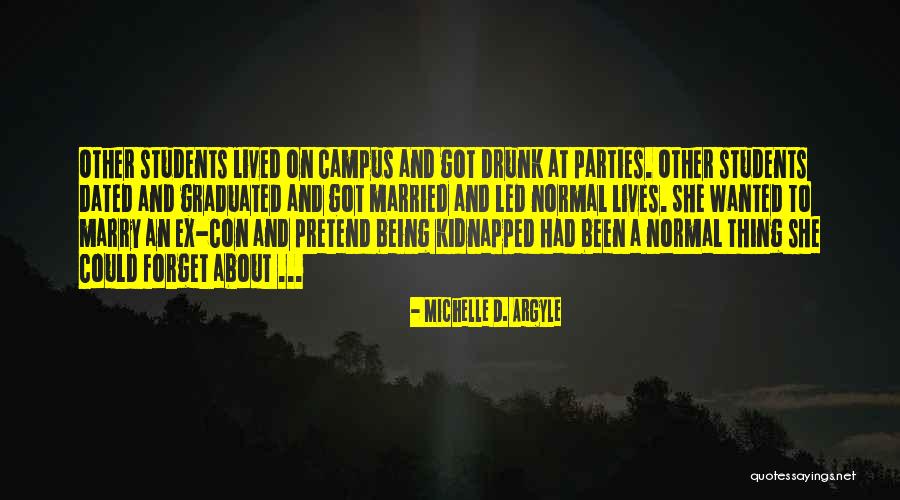 Other students lived on campus and got drunk at parties. Other students dated and graduated and got married and led normal lives. She wanted to marry an ex-con and pretend being kidnapped had been a normal thing she could forget about ... — Michelle D. Argyle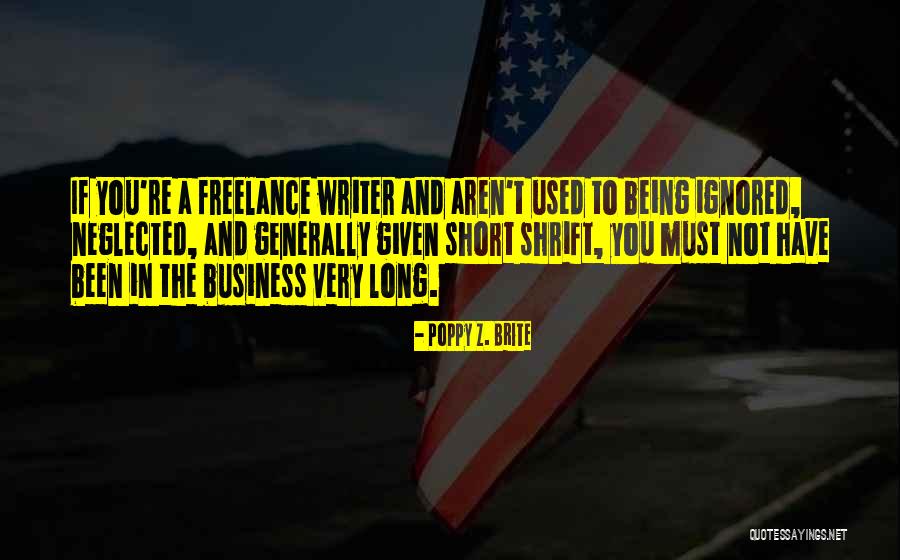 If you're a freelance writer and aren't used to being ignored, neglected, and generally given short shrift, you must not have been in the business very long.
— Poppy Z. Brite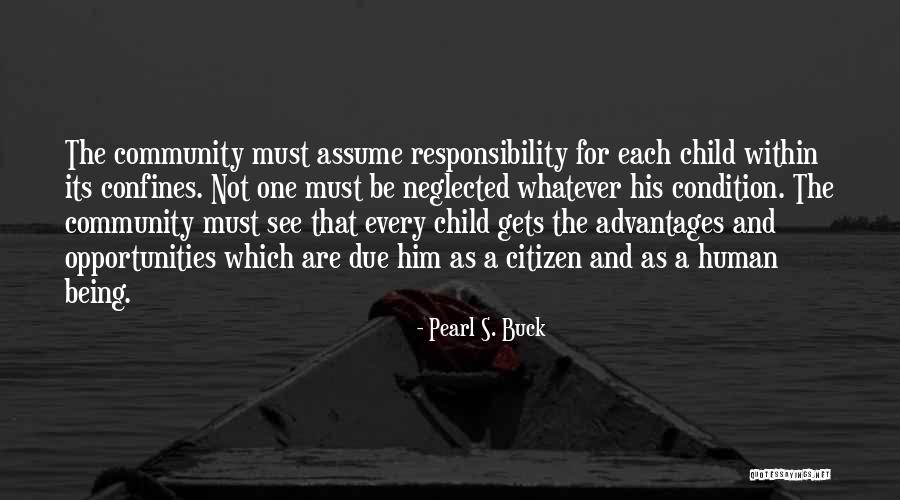 The community must assume responsibility for each child within its confines. Not one must be neglected whatever his condition. The community must see that every child gets the advantages and opportunities which are due him as a citizen and as a human being. — Pearl S. Buck
Modern Orientalism embodies a systematic discipline of accumulation. Far from this being exclusively an intellectual or theoretical feature, it made Orientalism tend fatally towards the systematic accumulation of human beings and territories. To reconstruct a dead or lost Oriental language meant ultimately to reconstruct a dead or neglected Orient; it also meant that reconstructive precision, science, even imagination could prepare the way for what armies, administrators, and bureaucracies would later do on the ground. — Edward W. Said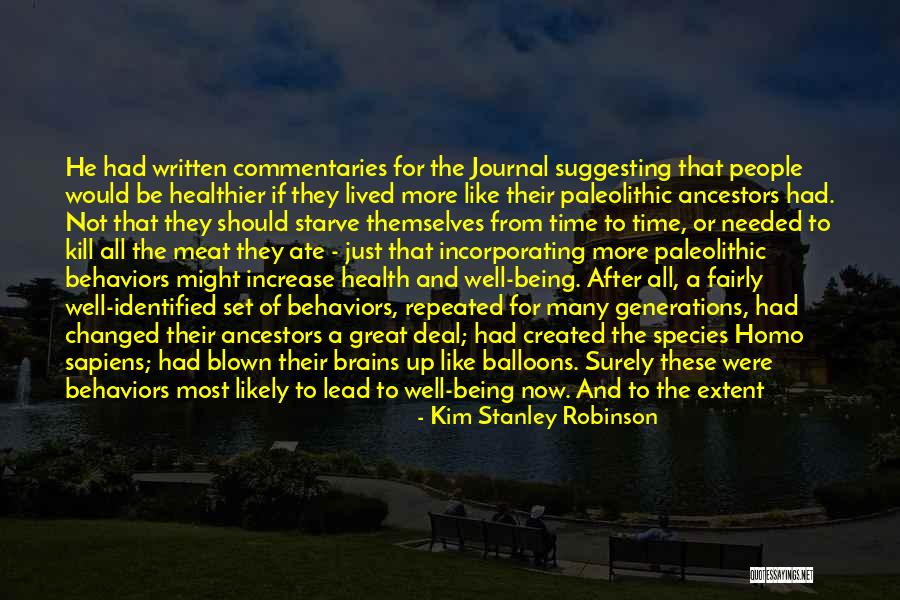 He had written commentaries for the Journal suggesting that people would be healthier if they lived more like their paleolithic ancestors had. Not that they should starve themselves from time to time, or needed to kill all the meat they ate - just that incorporating more paleolithic behaviors might increase health and well-being. After all, a fairly well-identified set of behaviors, repeated for many generations, had changed their ancestors a great deal; had created the species Homo sapiens; had blown their brains up like balloons. Surely these were behaviors most likely to lead to well-being now. And to the extent they neglected these behaviors, and sat around inside boxes as if they were nothing but brains and fingertips, the unhealthier and unhappier they would be. — Kim Stanley Robinson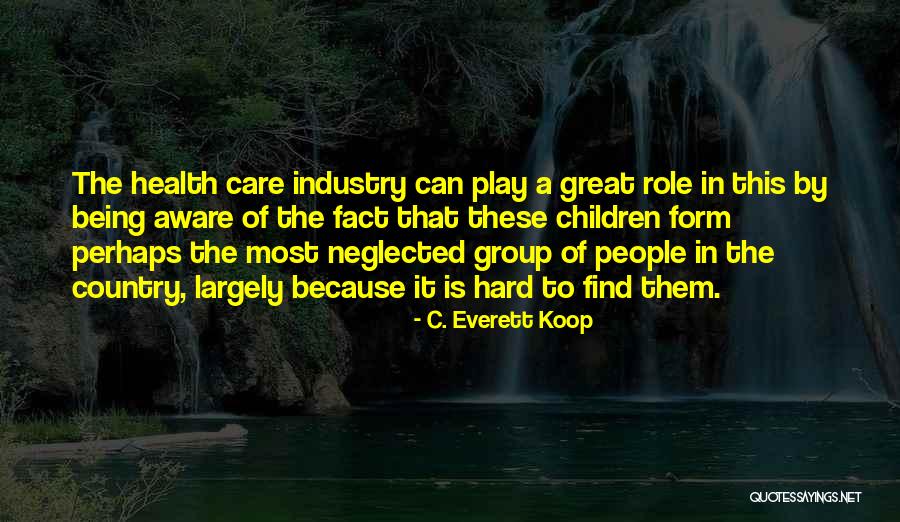 The health care industry can play a great role in this by being aware of the fact that these children form perhaps the most neglected group of people in the country, largely because it is hard to find them. — C. Everett Koop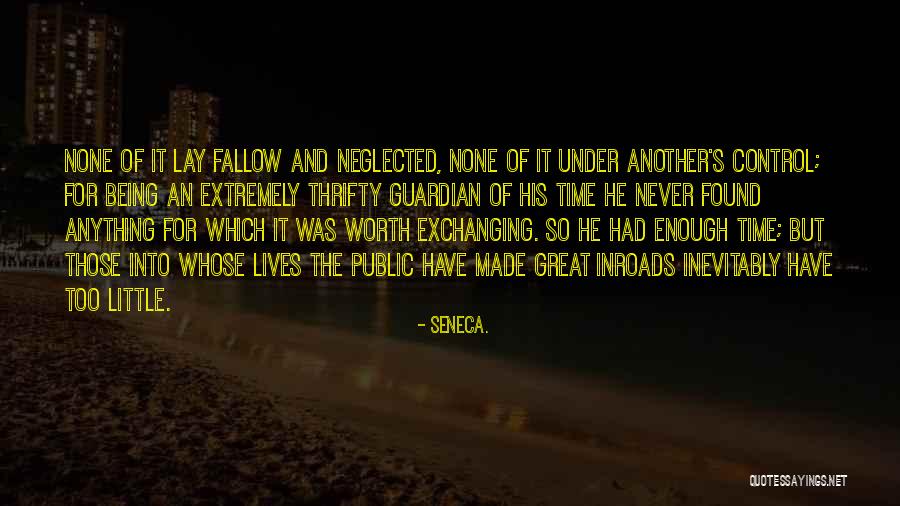 None of it lay fallow and neglected, none of it under another's control; for being an extremely thrifty guardian of his time he never found anything for which it was worth exchanging. So he had enough time; but those into whose lives the public have made great inroads inevitably have too little. — Seneca.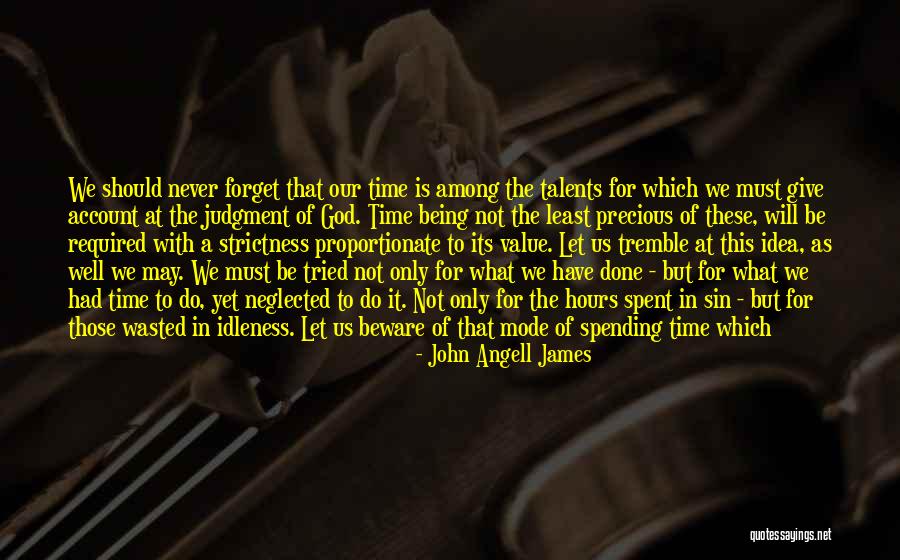 We should never forget that our time is among the talents for which we must give account at the judgment of God. Time being not the least precious of these, will be required with a strictness proportionate to its value. Let us tremble at this idea, as well we may. We must be tried not only for what we have done - but for what we had time to do, yet neglected to do it. Not only for the hours spent in sin - but for those wasted in idleness. Let us beware of that mode of spending time which some call killing it, for this murder,like others, will not always be concealed - the hours destroyed in secret will appear when we least expect it, to the unspeakable terror and amazement of our souls - they arise from the dead, and fly away to heaven, where they might have carried better news, and there tell sad tales of us, which we shall be sure to hear of again, when we hold up our hands at the bar, and they shall come as so many swift witnesses against us! — John Angell James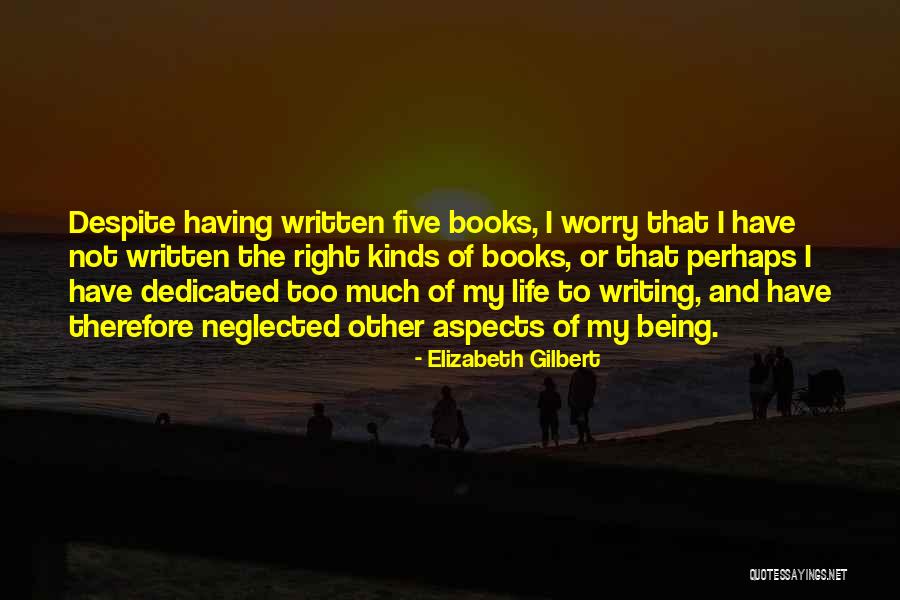 Despite having written five books, I worry that I have not written the right kinds of books, or that perhaps I have dedicated too much of my life to writing, and have therefore neglected other aspects of my being. — Elizabeth Gilbert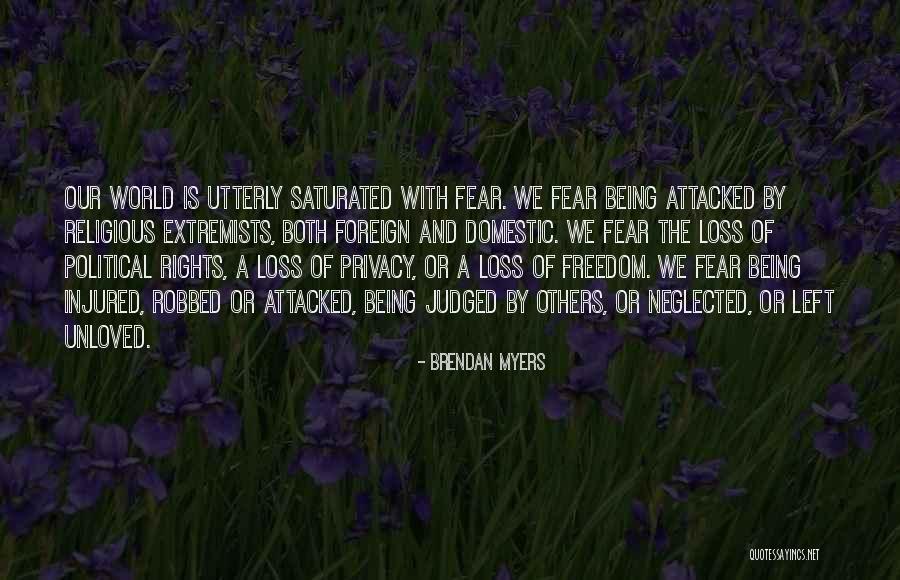 Our world is utterly saturated with fear. We fear being attacked by religious extremists, both foreign and domestic. We fear the loss of political rights, a loss of privacy, or a loss of freedom. We fear being injured, robbed or attacked, being judged by others, or neglected, or left unloved. — Brendan Myers