Quotes & Sayings About Bad Public Speaking
Enjoy reading and share 3 famous quotes about Bad Public Speaking with everyone.
Top Bad Public Speaking Quotes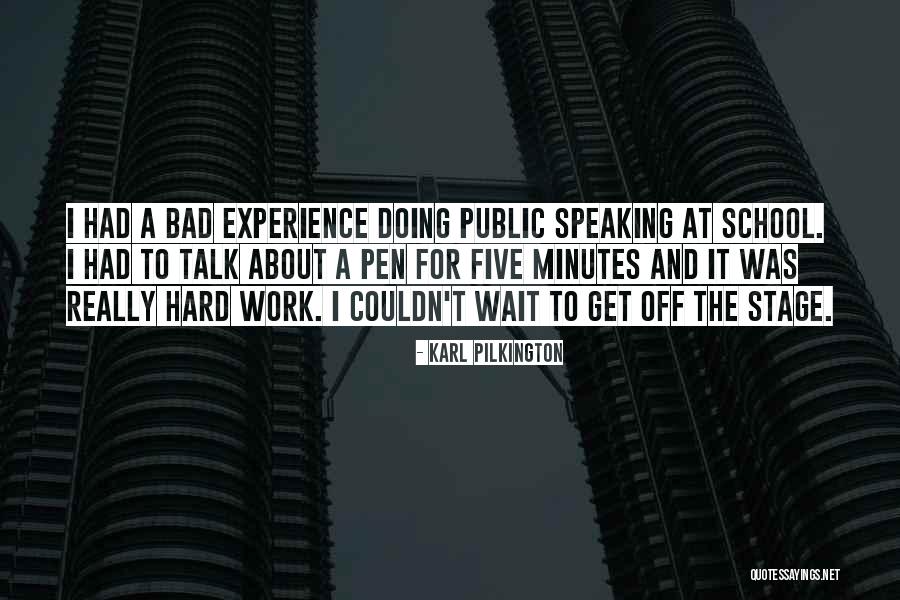 I had a bad experience doing public speaking at school. I had to talk about a pen for five minutes and it was really hard work. I couldn't wait to get off the stage. — Karl Pilkington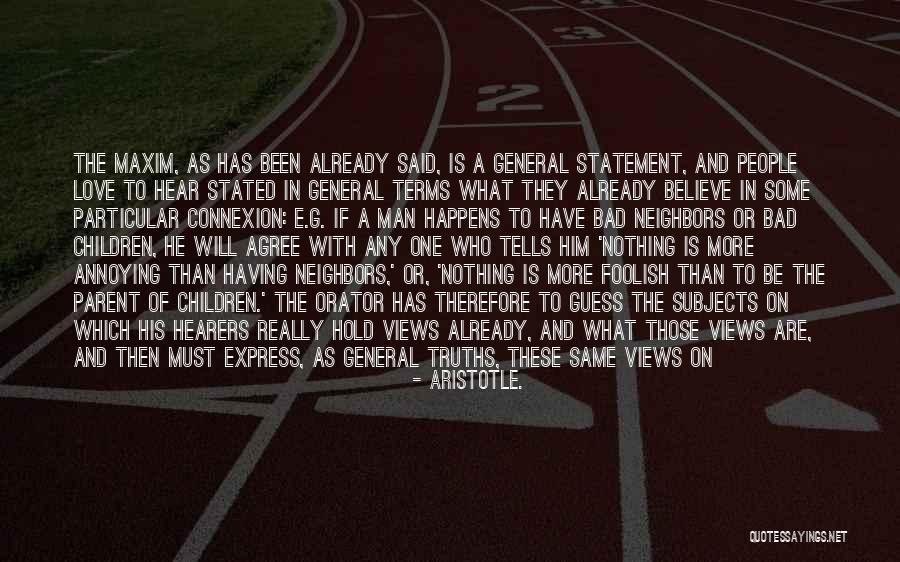 The maxim, as has been already said, is a general statement, and people love to hear stated in general terms what they already believe in some particular connexion: e.g. if a man happens to have bad neighbors or bad children, he will agree with any one who tells him 'Nothing is more annoying than having neighbors,' or, 'Nothing is more foolish than to be the parent of children.' The orator has therefore to guess the subjects on which his hearers really hold views already, and what those views are, and then must express, as general truths, these same views on these same subjects. This is one advantage of using maxims. — Aristotle.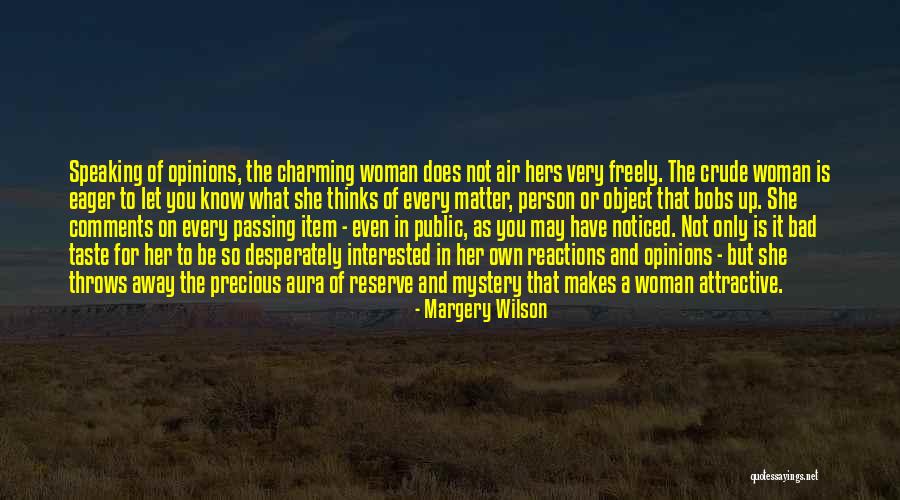 Speaking of opinions, the charming woman does not air hers very freely. The crude woman is eager to let you know what she thinks of every matter, person or object that bobs up. She comments on every passing item - even in public, as you may have noticed. Not only is it bad taste for her to be so desperately interested in her own reactions and opinions - but she throws away the precious aura of reserve and mystery that makes a woman attractive. — Margery Wilson