Applied Knowledge Is Power Quotes & Sayings
Enjoy reading and share 9 famous quotes about Applied Knowledge Is Power with everyone.
Top Applied Knowledge Is Power Quotes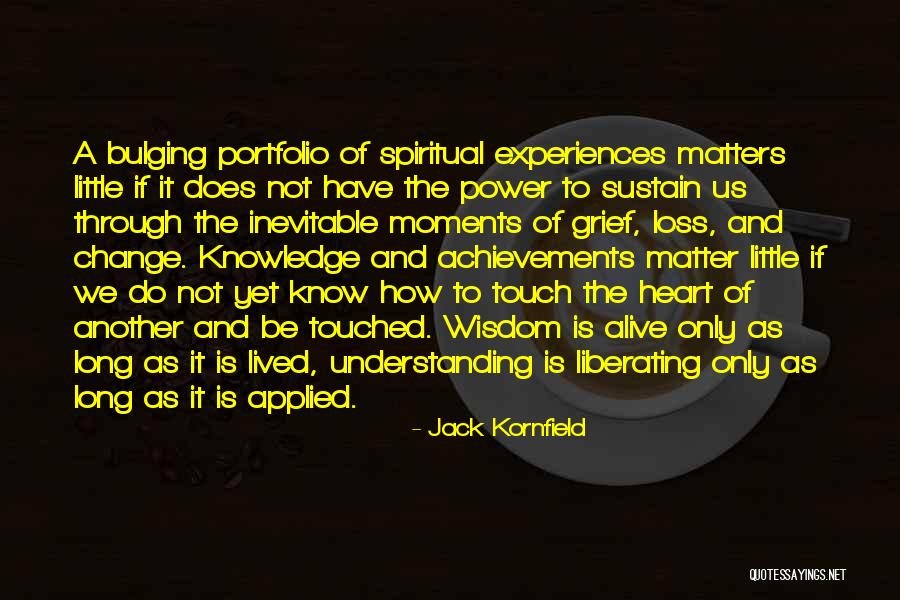 A bulging portfolio of spiritual experiences matters little if it does not have the power to sustain us through the inevitable moments of grief, loss, and change. Knowledge and achievements matter little if we do not yet know how to touch the heart of another and be touched. Wisdom is alive only as long as it is lived, understanding is liberating only as long as it is applied. — Jack Kornfield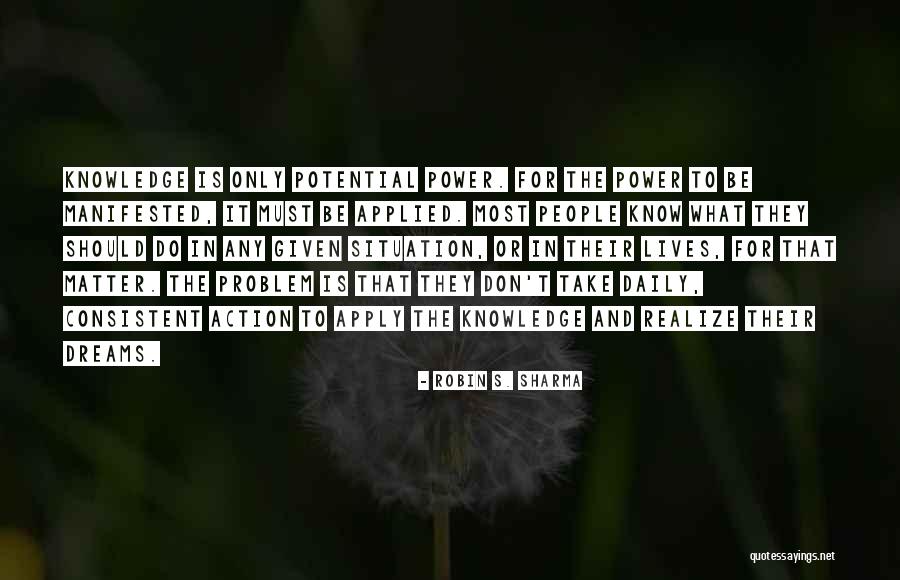 Knowledge is only potential power. For the power to be manifested, it must be applied. Most people know what they should do in any given situation, or in their lives, for that matter. The problem is that they don't take daily, consistent action to apply the knowledge and realize their dreams. — Robin S. Sharma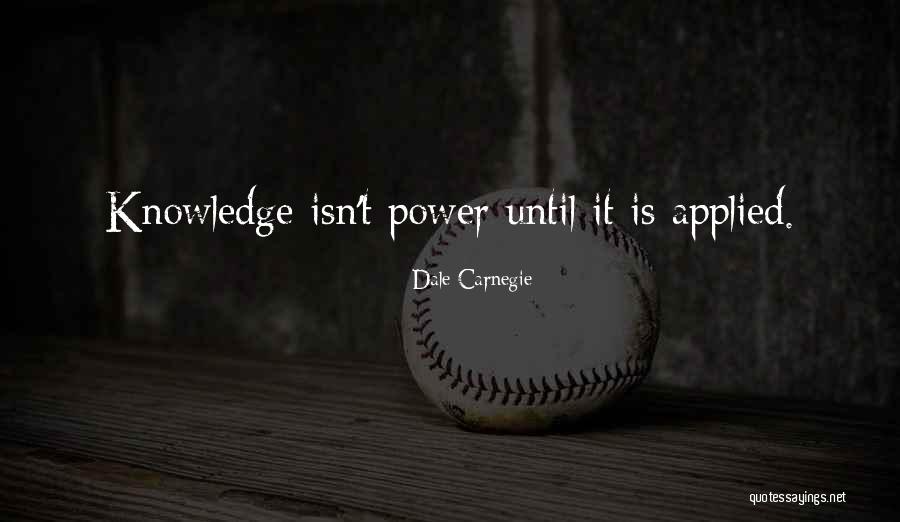 Knowledge isn't power until it is applied. — Dale Carnegie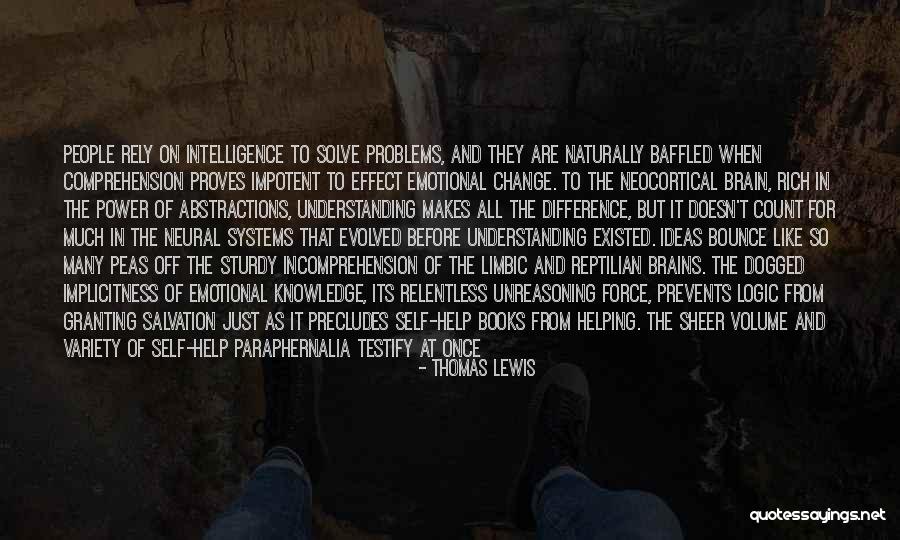 People rely on intelligence to solve problems, and they are naturally baffled when comprehension proves impotent to effect emotional change. To the neocortical brain, rich in the power of abstractions, understanding makes all the difference, but it doesn't count for much in the neural systems that evolved before understanding existed. Ideas bounce like so many peas off the sturdy incomprehension of the limbic and reptilian brains. The dogged implicitness of emotional knowledge, its relentless unreasoning force, prevents logic from granting salvation just as it precludes self-help books from helping. The sheer volume and variety of self-help paraphernalia testify at once to the vastness of the appetite they address and their inability to satisfy it. (118) — Thomas Lewis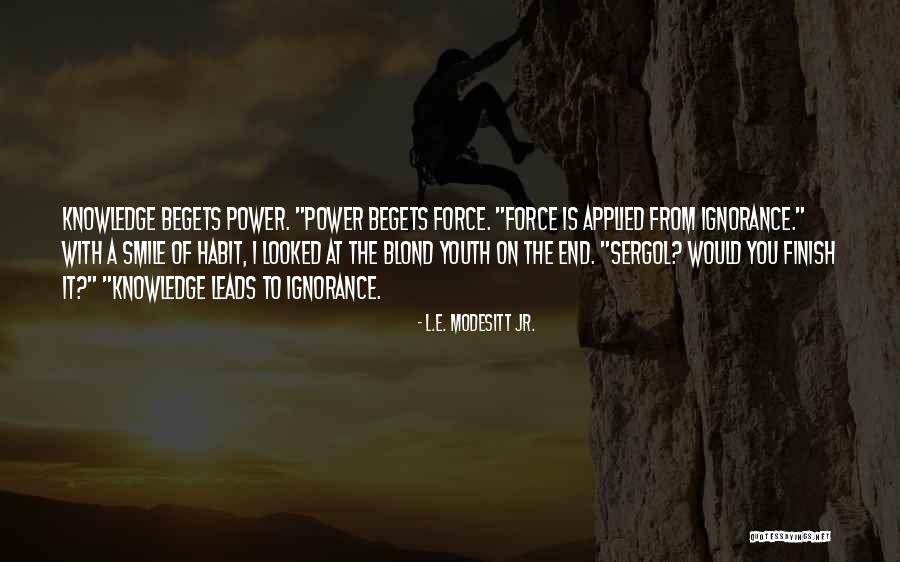 Knowledge begets power. "Power begets force. "Force is applied from ignorance." With a smile of habit, I looked at the blond youth on the end. "Sergol? Would you finish it?" "Knowledge leads to ignorance. — L.E. Modesitt Jr.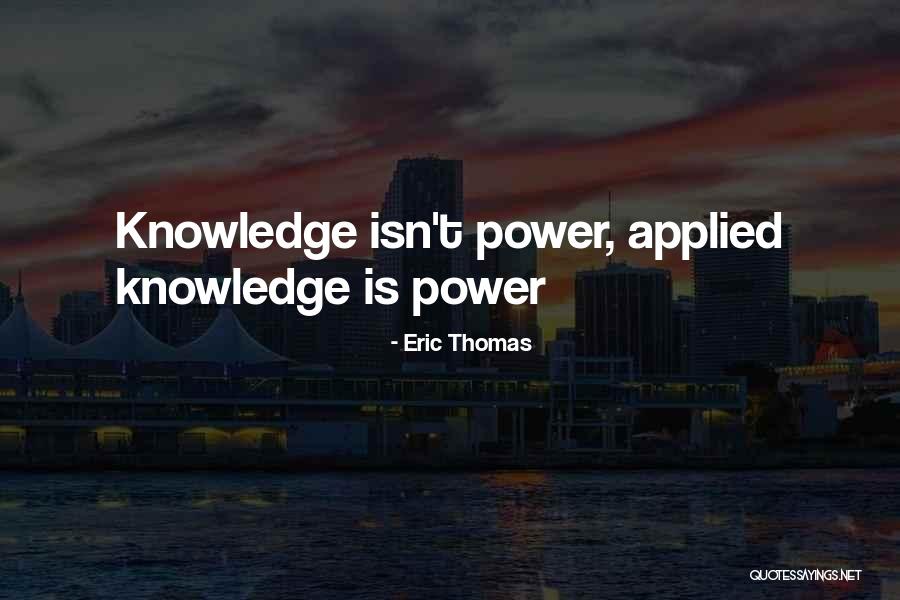 Knowledge isn't power, applied knowledge is power — Eric Thomas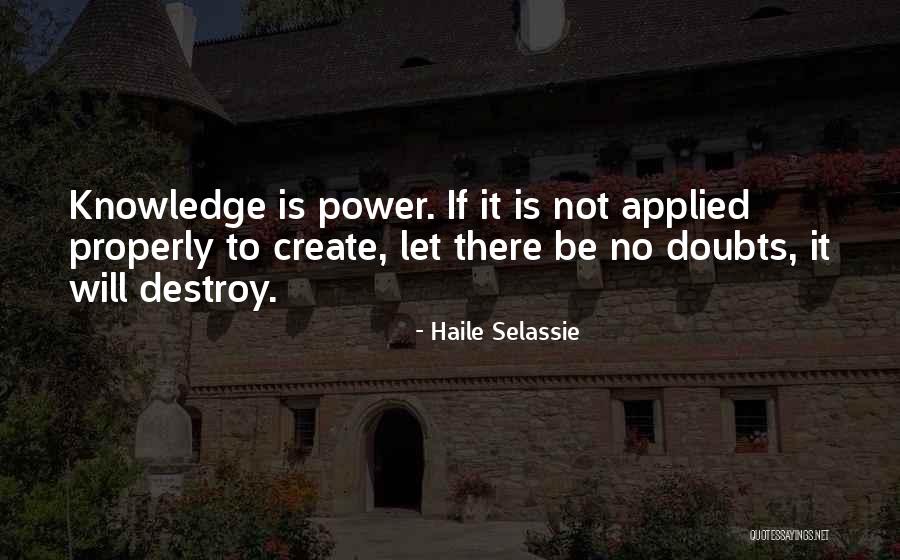 Knowledge is power. If it is not applied properly to create, let there be no doubts, it will destroy. — Haile Selassie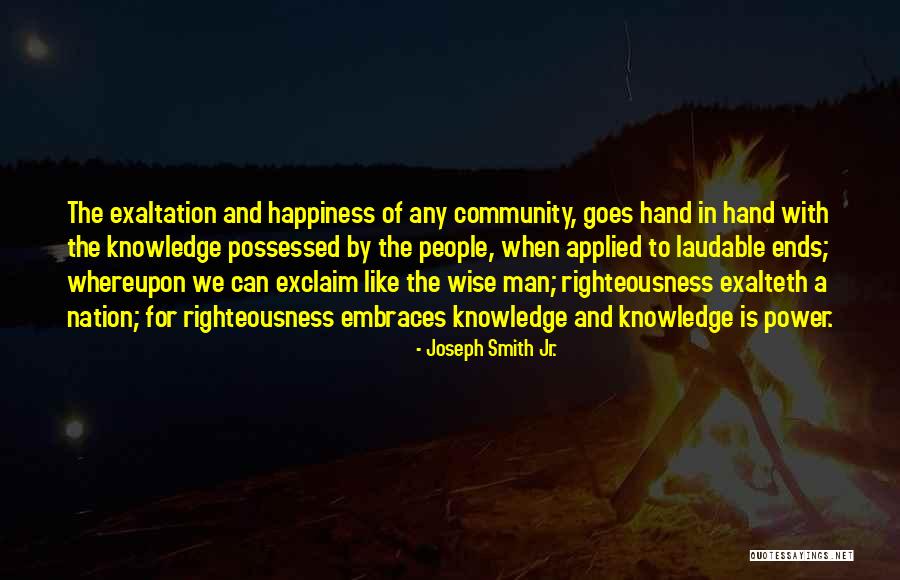 The exaltation and happiness of any community, goes hand in hand with the knowledge possessed by the people, when applied to laudable ends; whereupon we can exclaim like the wise man; righteousness exalteth a nation; for righteousness embraces knowledge and knowledge is power. — Joseph Smith Jr.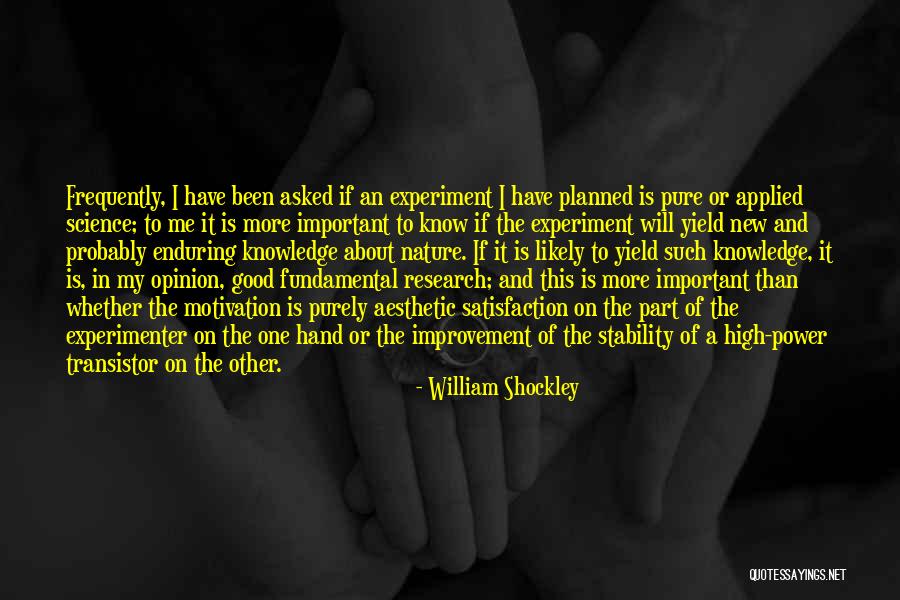 Frequently, I have been asked if an experiment I have planned is pure or applied science; to me it is more important to know if the experiment will yield new and probably enduring knowledge about nature. If it is likely to yield such knowledge, it is, in my opinion, good fundamental research; and this is more important than whether the motivation is purely aesthetic satisfaction on the part of the experimenter on the one hand or the improvement of the stability of a high-power transistor on the other. — William Shockley