Quotes & Sayings About Agreement Disagreement
Enjoy reading and share 30 famous quotes about Agreement Disagreement with everyone.
Top Agreement Disagreement Quotes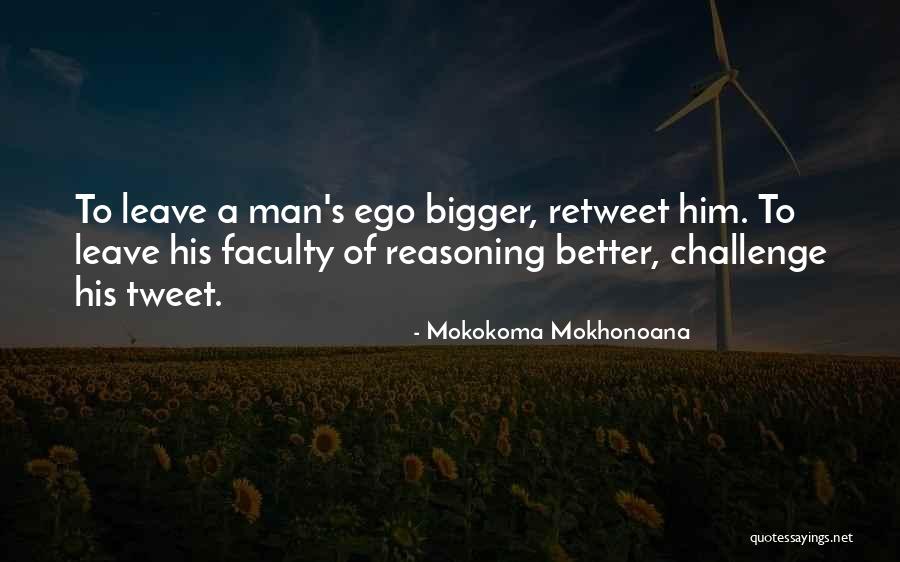 To leave a man's ego bigger, retweet him. To leave his faculty of reasoning better, challenge his tweet. — Mokokoma Mokhonoana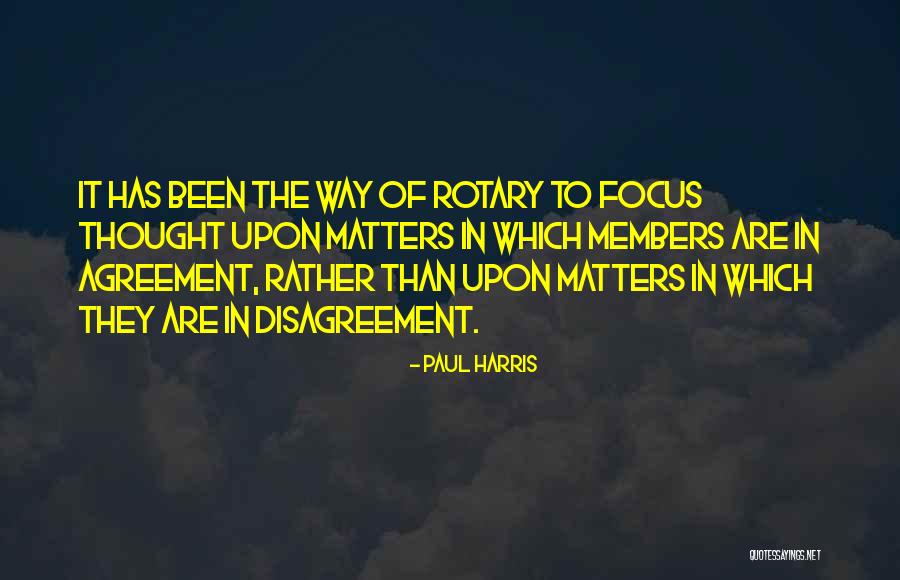 It has been the way of Rotary to focus thought upon matters in which members are in agreement, rather than upon matters in which they are in disagreement. — Paul Harris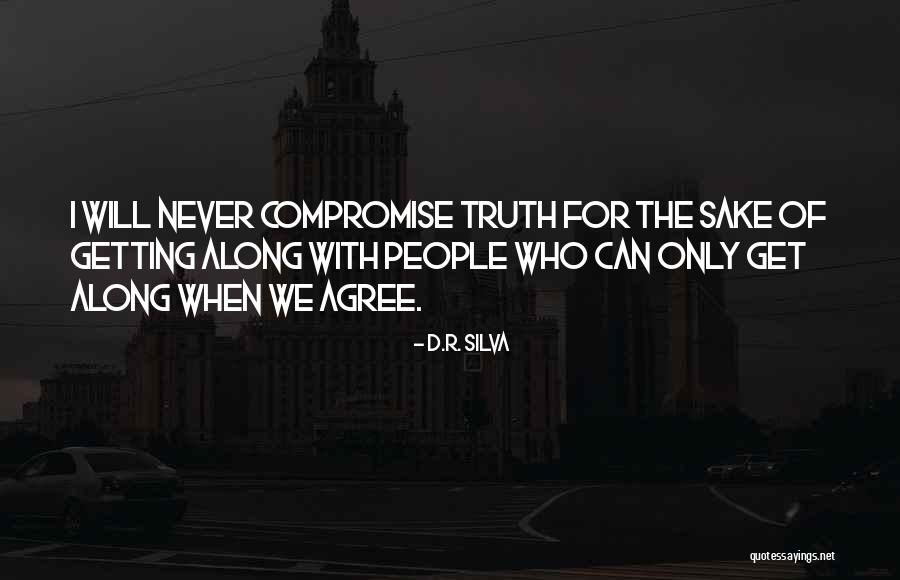 I will never compromise Truth for the sake of getting along with people who can only get along when we agree. — D.R. Silva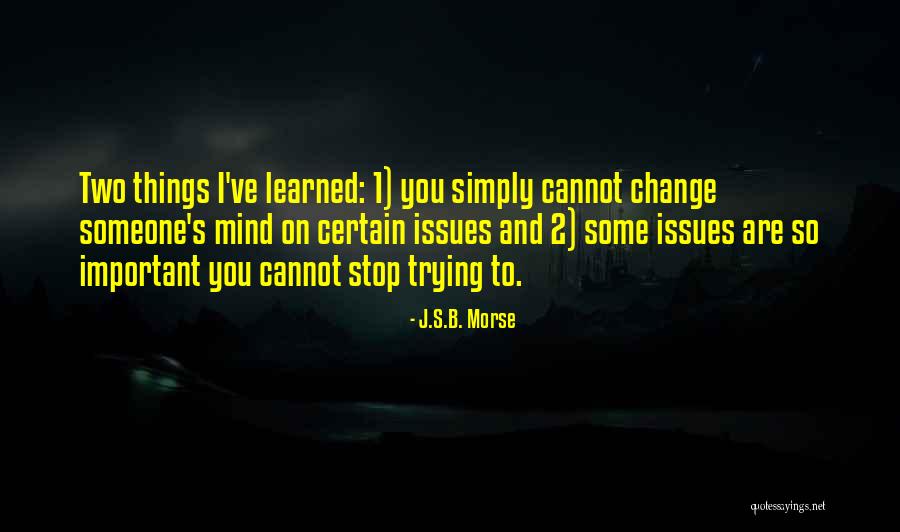 Two things I've learned: 1) you simply cannot change someone's mind on certain issues and 2) some issues are so important you cannot stop trying to. — J.S.B. Morse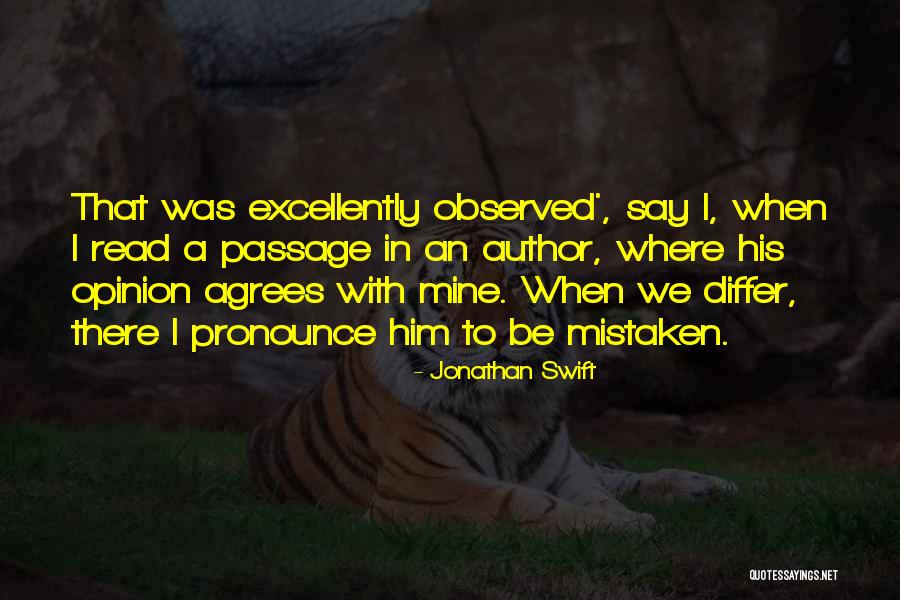 That was excellently observed', say I, when I read a passage in an author, where his opinion agrees with mine. When we differ, there I pronounce him to be mistaken. — Jonathan Swift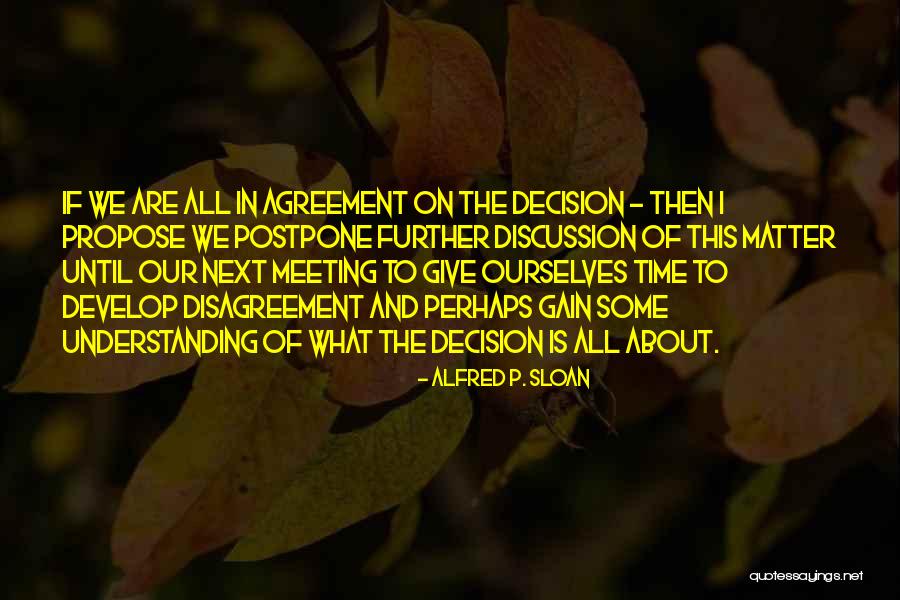 If we are all in agreement on the decision - then I propose we postpone further discussion of this matter until our next meeting to give ourselves time to develop disagreement and perhaps gain some understanding of what the decision is all about. — Alfred P. Sloan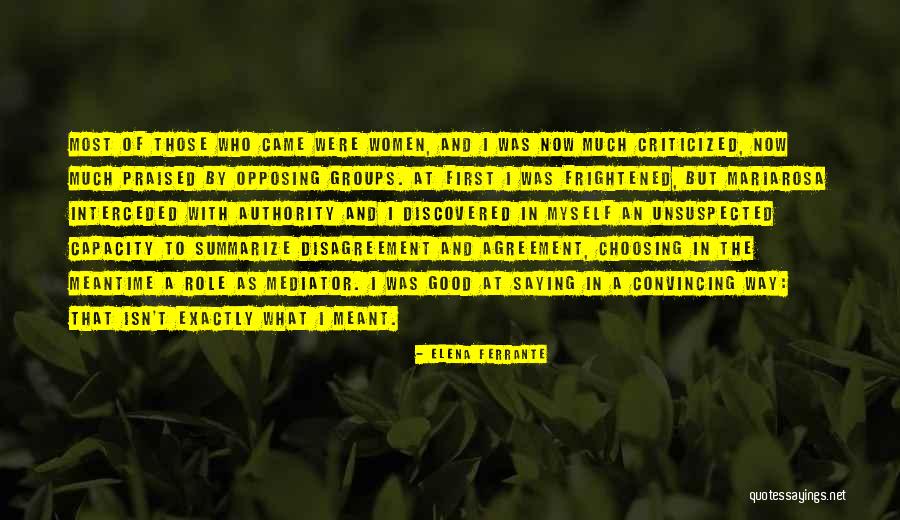 Most of those who came were women, and I was now much criticized, now much praised by opposing groups. At first I was frightened, but Mariarosa interceded with authority and I discovered in myself an unsuspected capacity to summarize disagreement and agreement, choosing in the meantime a role as mediator. I was good at saying in a convincing way: That isn't exactly what I meant. — Elena Ferrante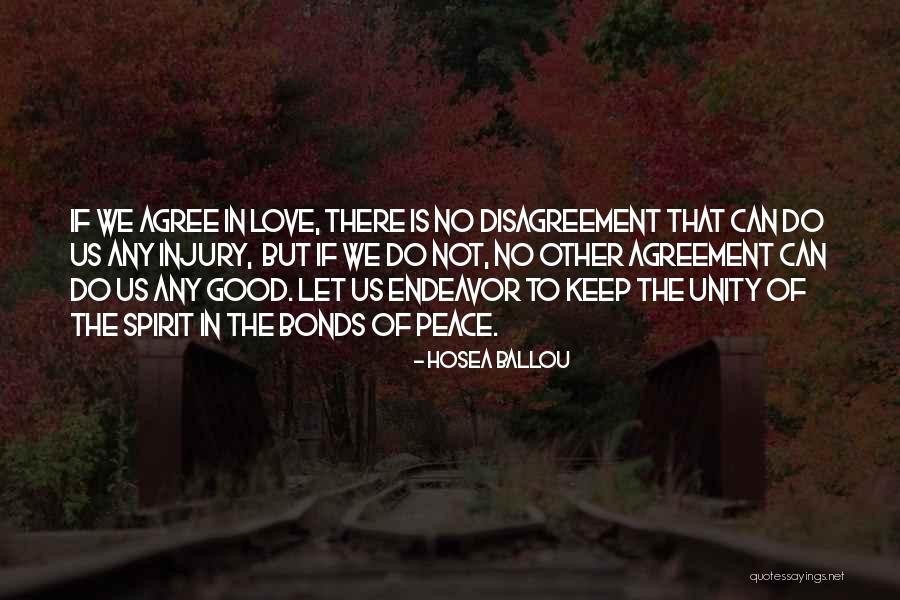 If we agree in love, there is no disagreement that can do us any injury,
but if we do not, no other agreement can do us any good.
Let us endeavor to keep the unity of the spirit in the bonds of peace. — Hosea Ballou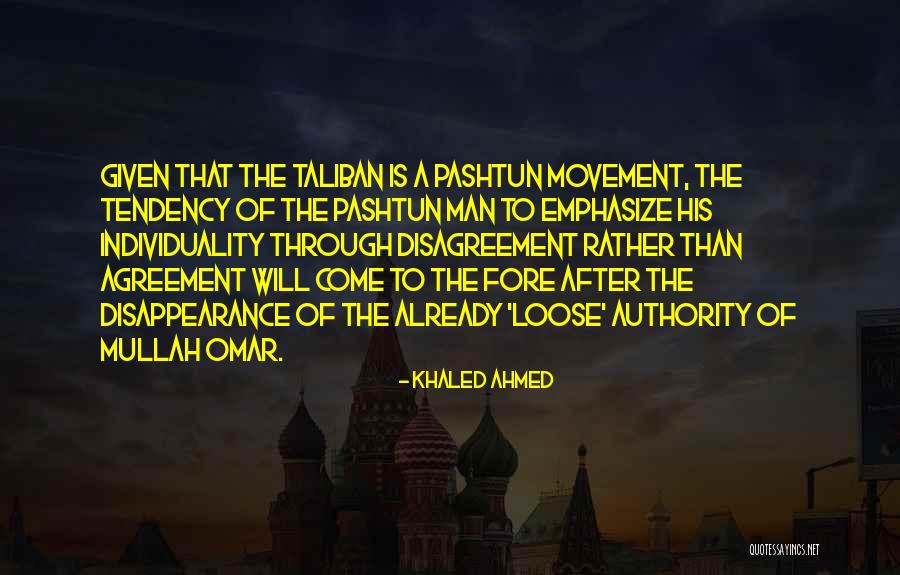 Given that the Taliban is a Pashtun movement, the tendency of the Pashtun man to emphasize his individuality through disagreement rather than agreement will come to the fore after the disappearance of the already 'loose' authority of Mullah Omar. — Khaled Ahmed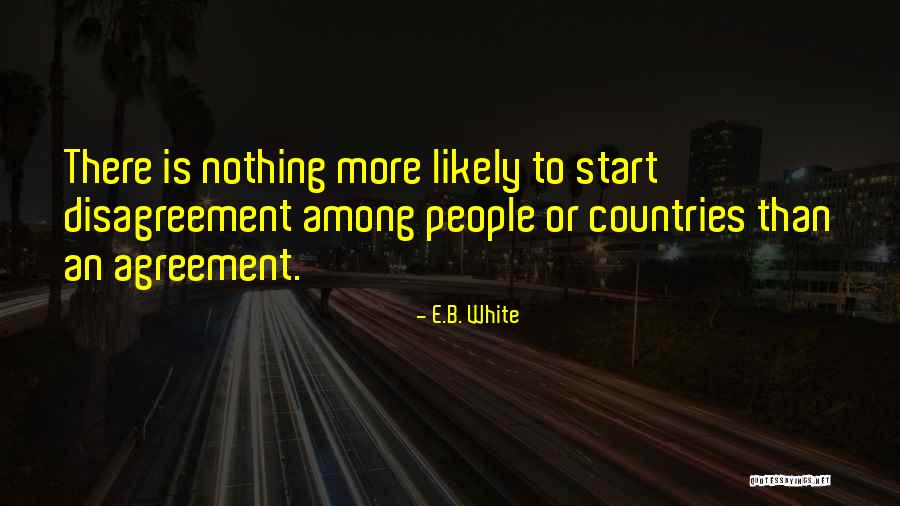 There is nothing more likely to start disagreement among people or countries than an agreement. — E.B. White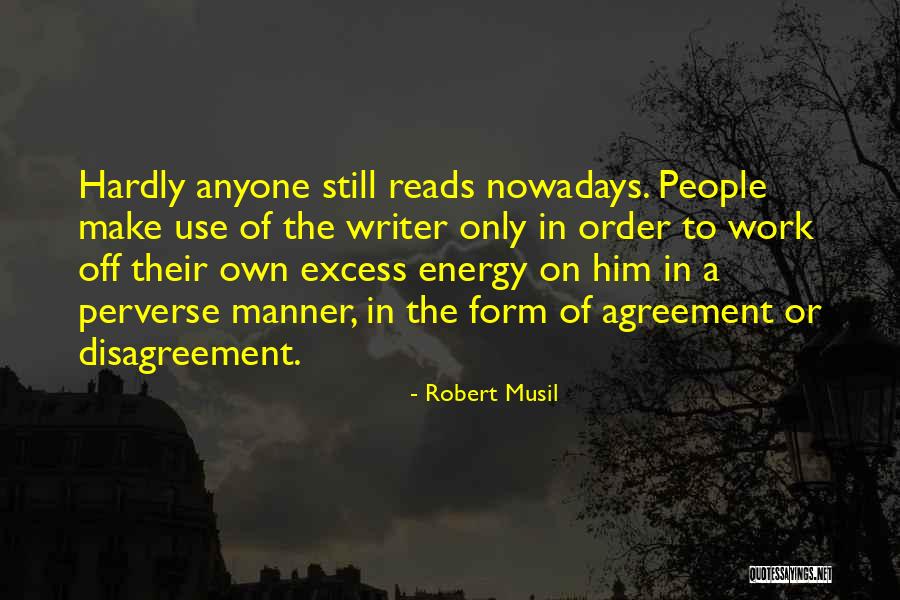 Hardly anyone still reads nowadays. People make use of the writer only in order to work off their own excess energy on him in a perverse manner, in the form of agreement or disagreement. — Robert Musil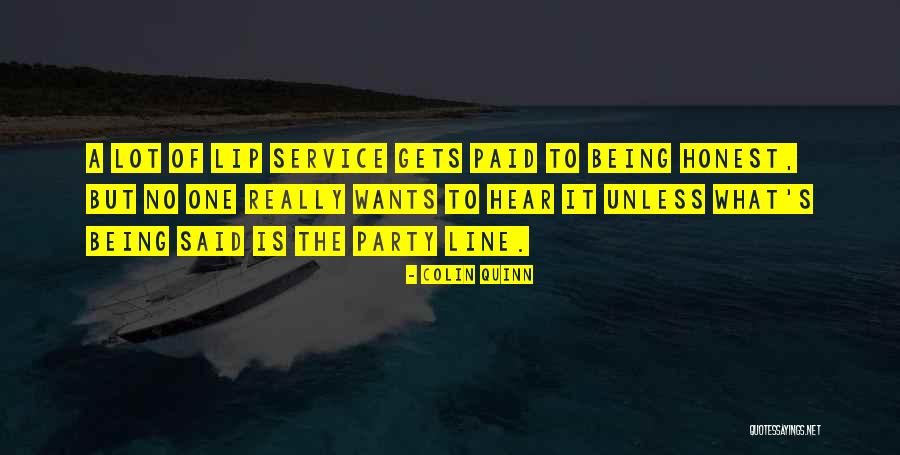 A lot of lip service gets paid to being honest, but no one really wants to hear it unless what's being said is the party line. — Colin Quinn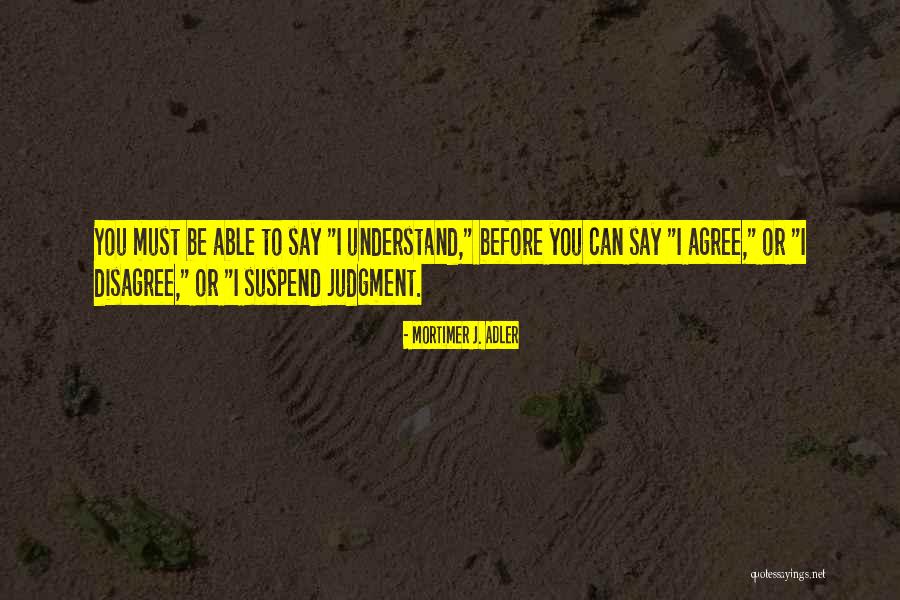 You must be able to say "I understand," before you can say "I agree," or "I disagree," or "I suspend judgment. — Mortimer J. Adler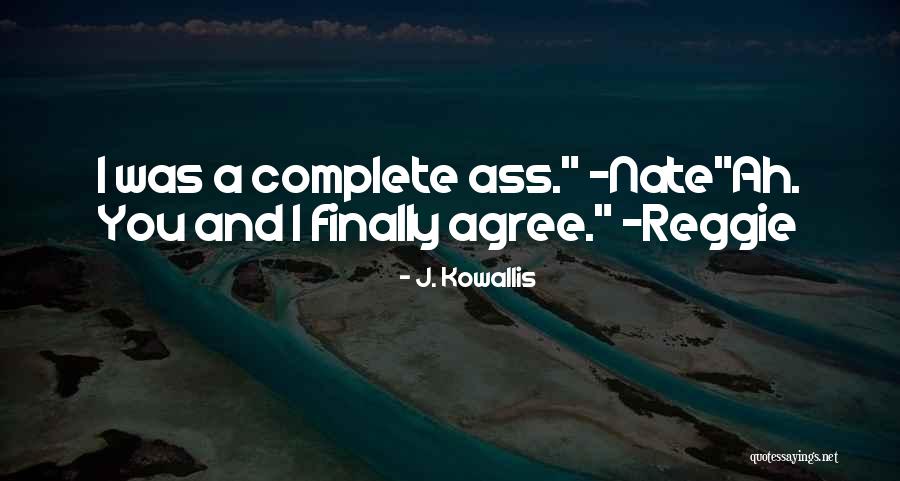 I was a complete ass." -Nate

"Ah. You and I finally agree." -Reggie — J. Kowallis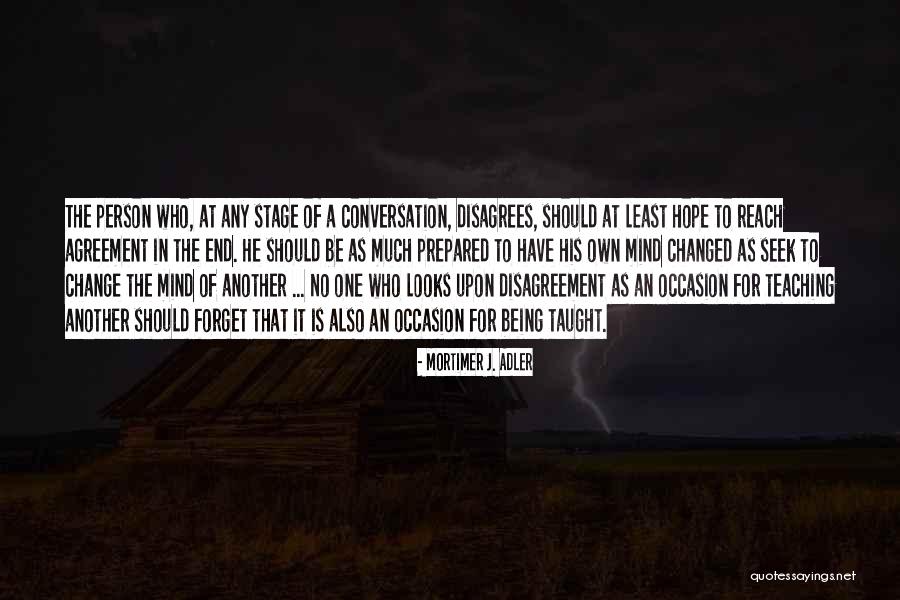 The person who, at any stage of a conversation, disagrees, should at least hope to reach agreement in the end. He should be as much prepared to have his own mind changed as seek to change the mind of another ... No one who looks upon disagreement as an occasion for teaching another should forget that it is also an occasion for being taught. — Mortimer J. Adler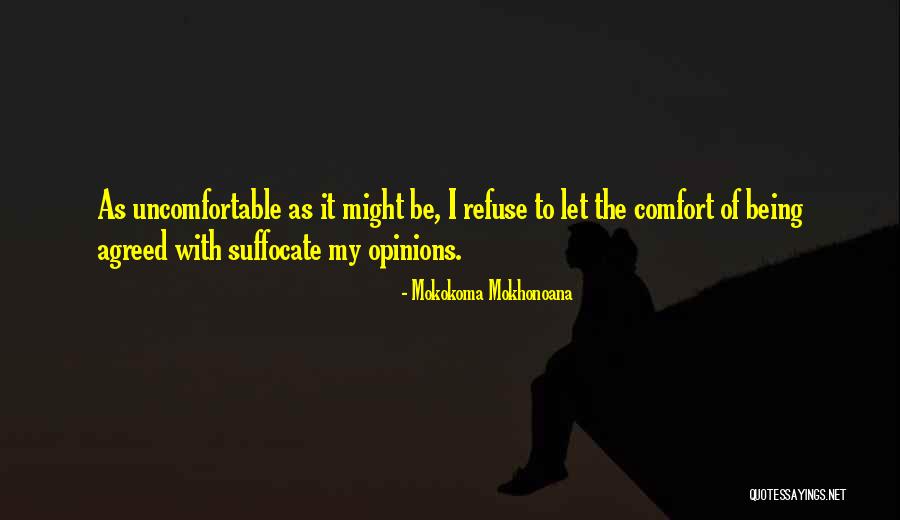 As uncomfortable as it might be, I refuse to let the comfort of being agreed with suffocate my opinions. — Mokokoma Mokhonoana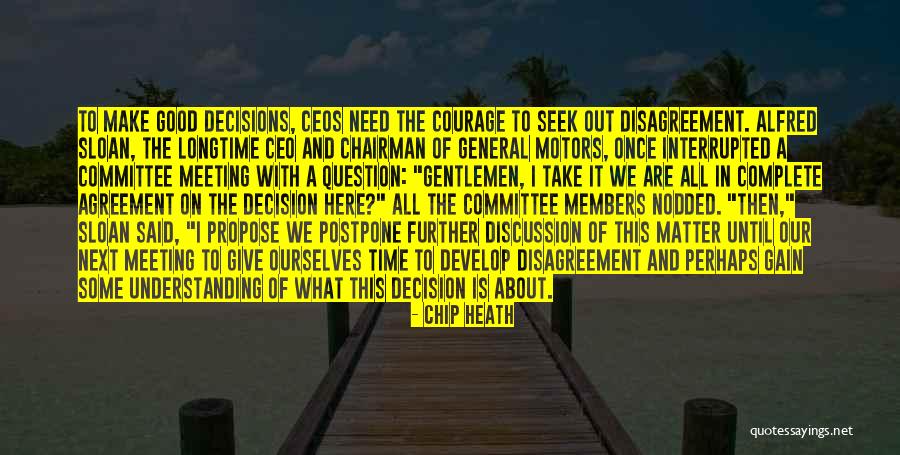 To make good decisions, CEOs need the courage to seek out disagreement. Alfred Sloan, the longtime CEO and chairman of General Motors, once interrupted a committee meeting with a question: "Gentlemen, I take it we are all in complete agreement on the decision here?" All the committee members nodded. "Then," Sloan said, "I propose we postpone further discussion of this matter until our next meeting to give ourselves time to develop disagreement and perhaps gain some understanding of what this decision is about. — Chip Heath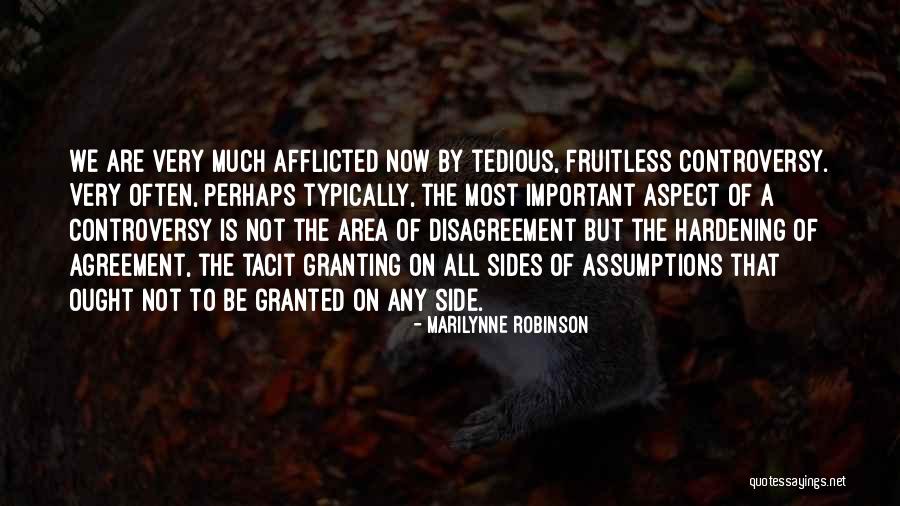 We are very much afflicted now by tedious, fruitless controversy. Very often, perhaps typically, the most important aspect of a controversy is not the area of disagreement but the hardening of agreement, the tacit granting on all sides of assumptions that ought not to be granted on any side. — Marilynne Robinson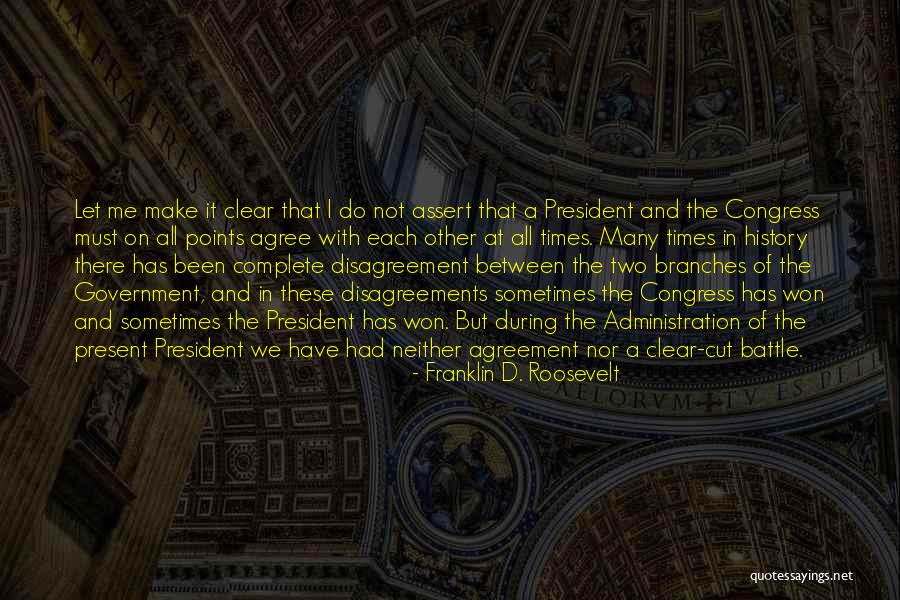 Let me make it clear that I do not assert that a President and the Congress must on all points agree with each other at all times. Many times in history there has been complete disagreement between the two branches of the Government, and in these disagreements sometimes the Congress has won and sometimes the President has won. But during the Administration of the present President we have had neither agreement nor a clear-cut battle. — Franklin D. Roosevelt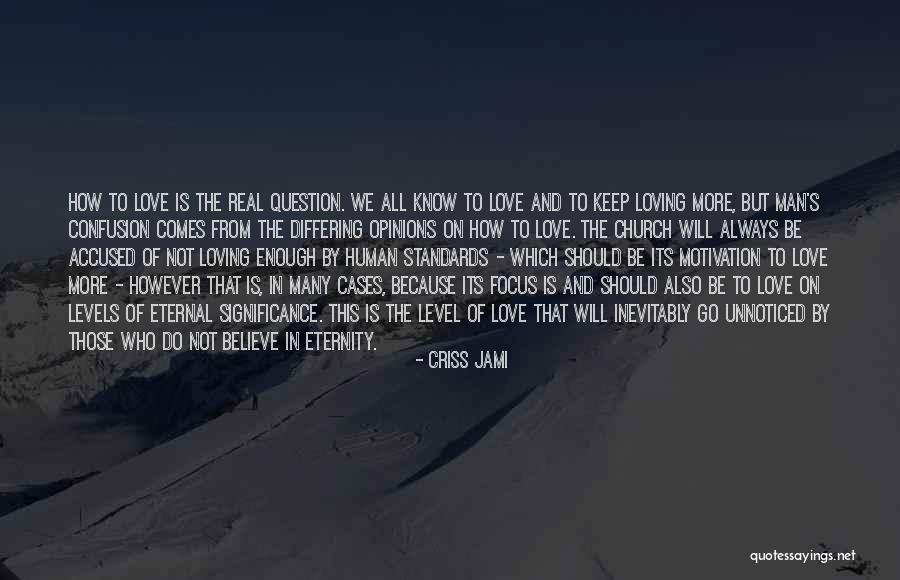 How to love is the real question. We all know to love and to keep loving more, but man's confusion comes from the differing opinions on how to love. The Church will always be accused of not loving enough by human standards - which should be its motivation to love more - however that is, in many cases, because its focus is and should also be to love on levels of eternal significance. This is the level of love that will inevitably go unnoticed by those who do not believe in eternity. — Criss Jami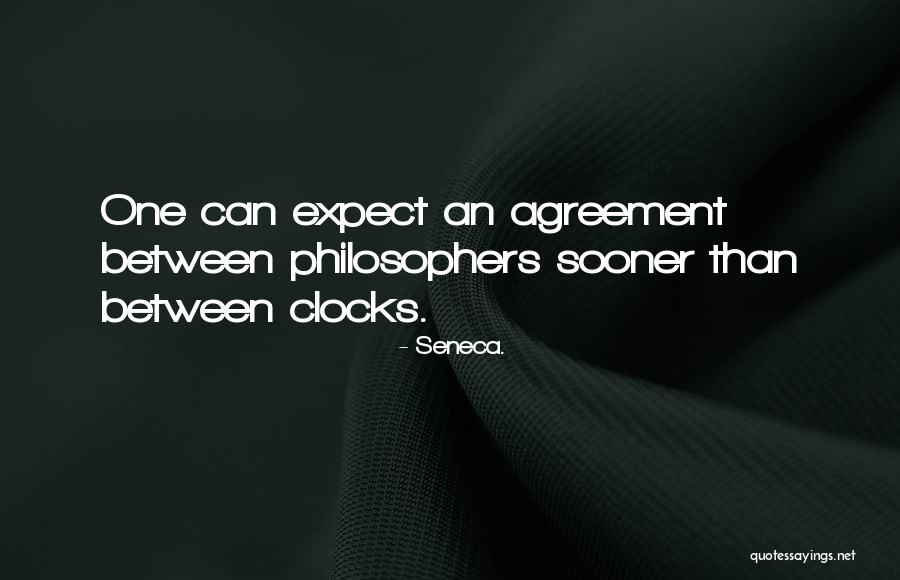 One can expect an agreement between philosophers sooner than between clocks. — Seneca.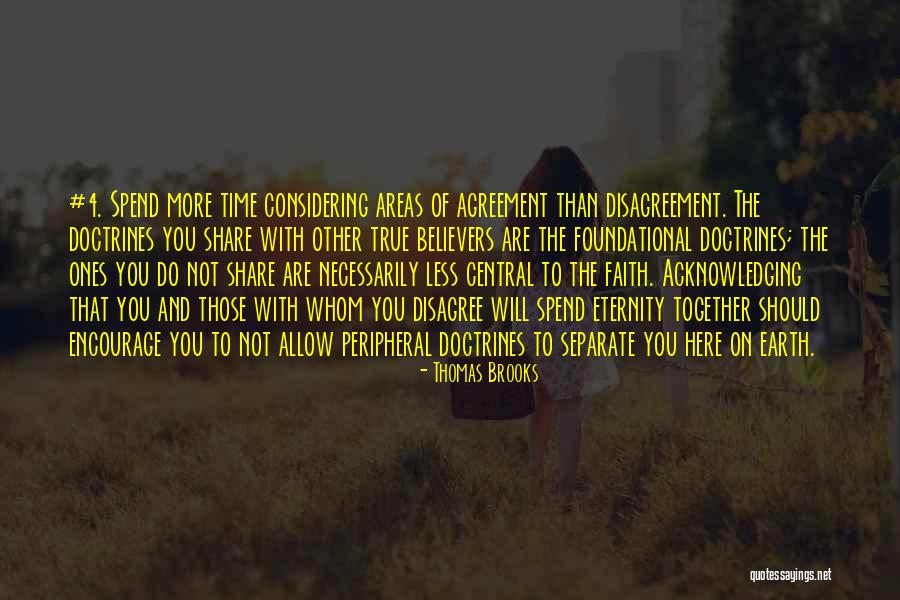 #4. Spend more time considering areas of agreement than disagreement. The doctrines you share with other true believers are the foundational doctrines; the ones you do not share are necessarily less central to the faith. Acknowledging that you and those with whom you disagree will spend eternity together should encourage you to not allow peripheral doctrines to separate you here on earth. — Thomas Brooks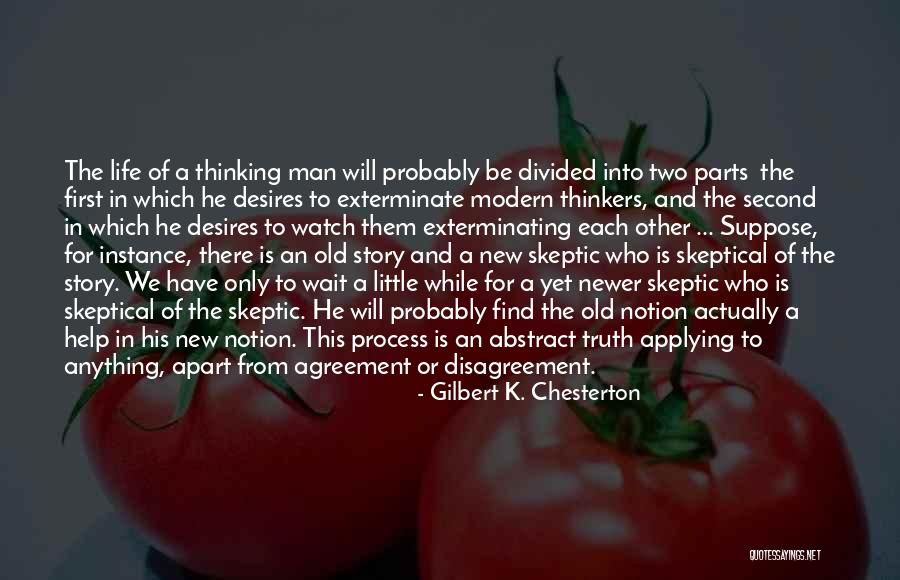 The life of a thinking man will probably be divided into two parts
the first in which he desires to exterminate modern thinkers, and the second in which he desires to watch them exterminating each other ... Suppose, for instance, there is an old story and a new skeptic who is skeptical of the story. We have only to wait a little while for a yet newer skeptic who is skeptical of the skeptic. He will probably find the old notion actually a help in his new notion. This process is an abstract truth applying to anything, apart from agreement or disagreement. — Gilbert K. Chesterton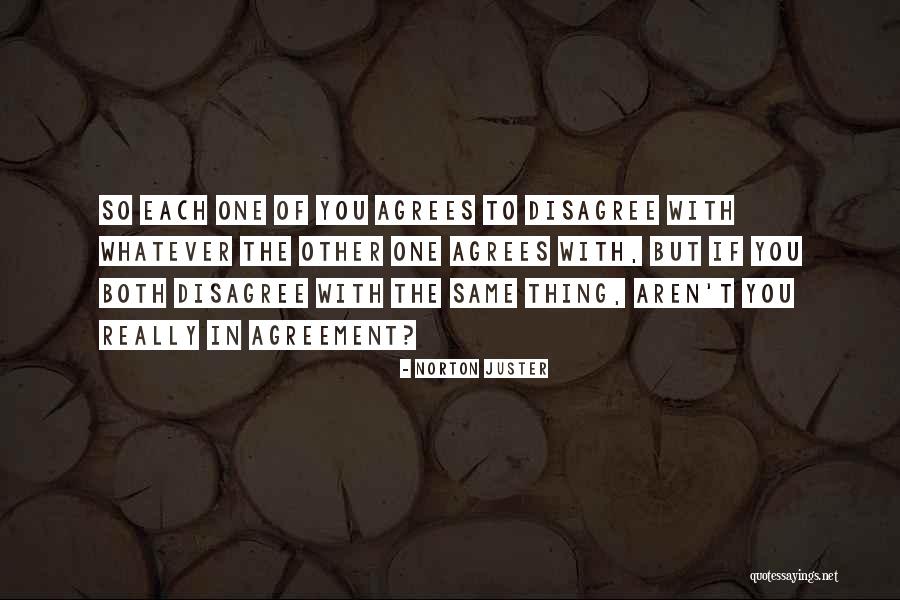 So each one of you agrees to disagree with whatever the other one agrees with, but if you both disagree with the same thing, aren't you really in agreement? — Norton Juster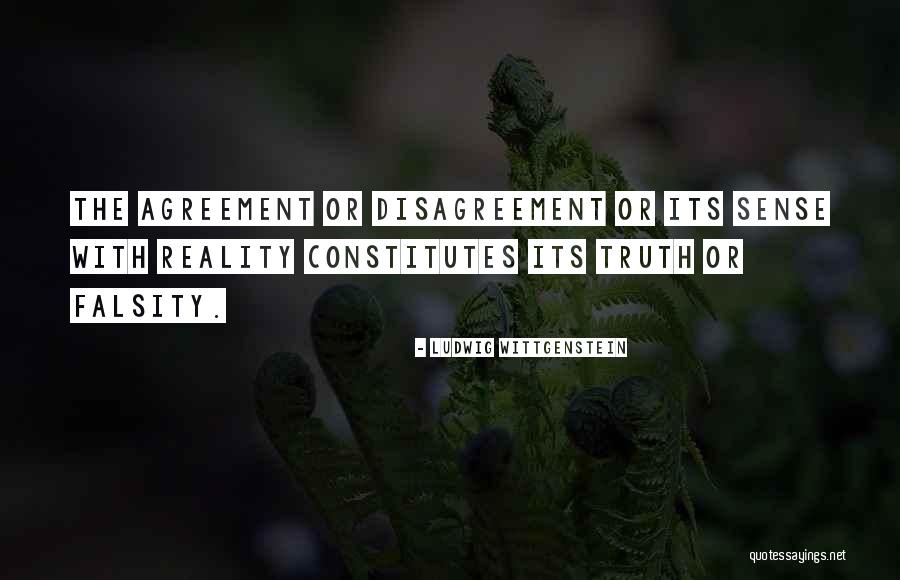 The agreement or disagreement or its sense with reality constitutes its truth or falsity. — Ludwig Wittgenstein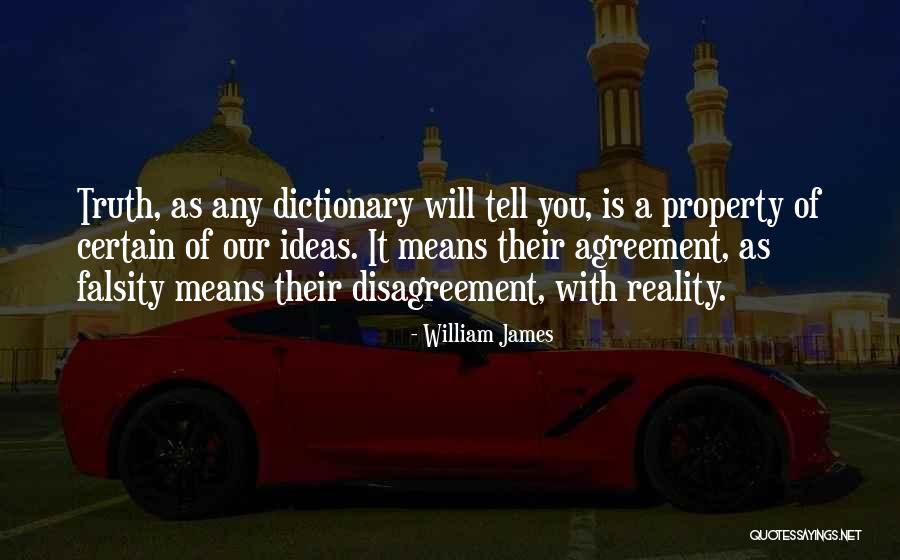 Truth, as any dictionary will tell you, is a property of certain of our ideas. It means their agreement, as falsity means their disagreement, with reality. — William James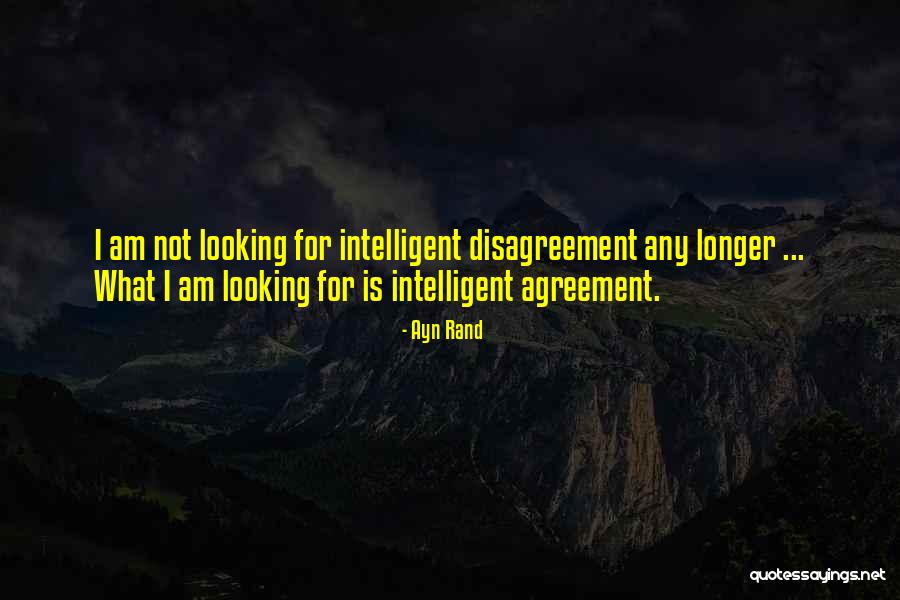 I am not looking for intelligent disagreement any longer ... What I am looking for is intelligent agreement. — Ayn Rand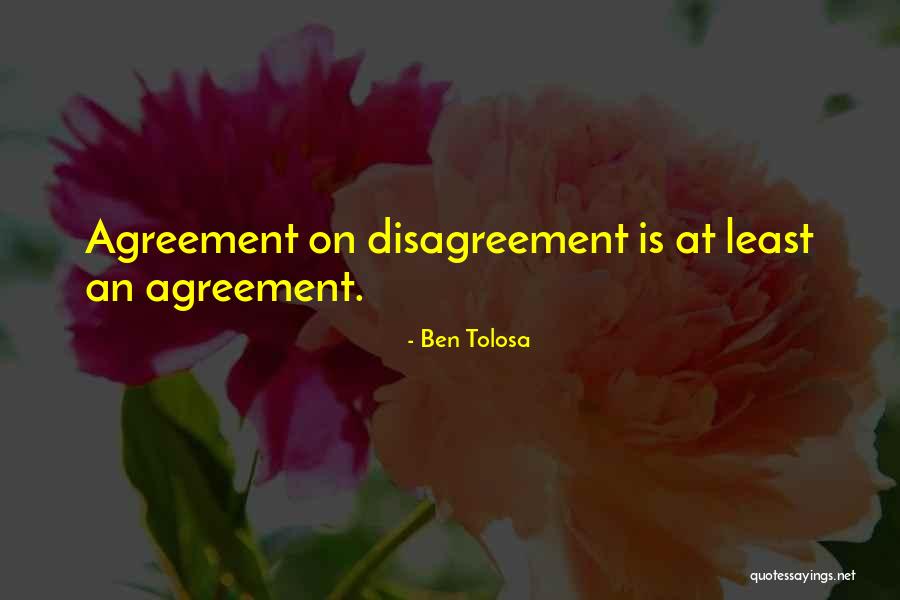 Agreement on disagreement is at least an agreement. — Ben Tolosa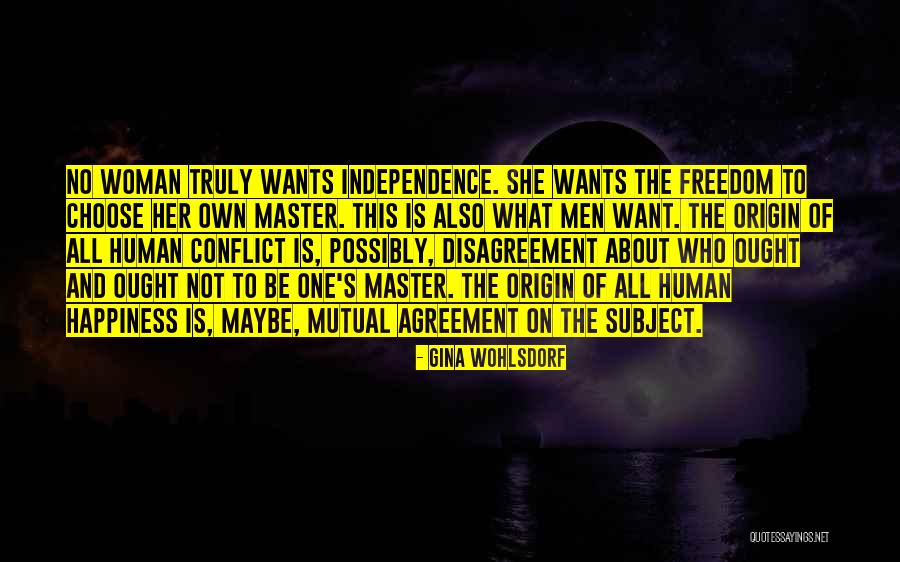 No woman truly wants independence. She wants the freedom to choose her own master. This is also what men want. The origin of all human conflict is, possibly, disagreement about who ought and ought not to be one's master. The origin of all human happiness is, maybe, mutual agreement on the subject. — Gina Wohlsdorf