J.M. Darhower Quotes
You Speak Italian?" I Ask.
"Some," He Says, Leaning Down Like He's Going To Kiss Me, But Instead He Runs His Nose Along My Jawline. "Why? You Want Me To Talk Dirty To You?"
"I, Uh..." He's Got Me Flustered As He Grabs My Hip, Pulling Me Even Closer. I Shiver, Feeling His Warm Breath On My Skin. It's Like He's Breathing Me In. "Well, I Didn't, But I Kind Of Do Now."
He Laughs. "Let's Go Upstairs, And I'll Teach You All The Dirty Words You Want."
I Hum, Tilting My Head As His Lips Trace Along My Cheek. "All Of Them?"
His Breath Is Against My Ear As He Whispers, "Every Single One.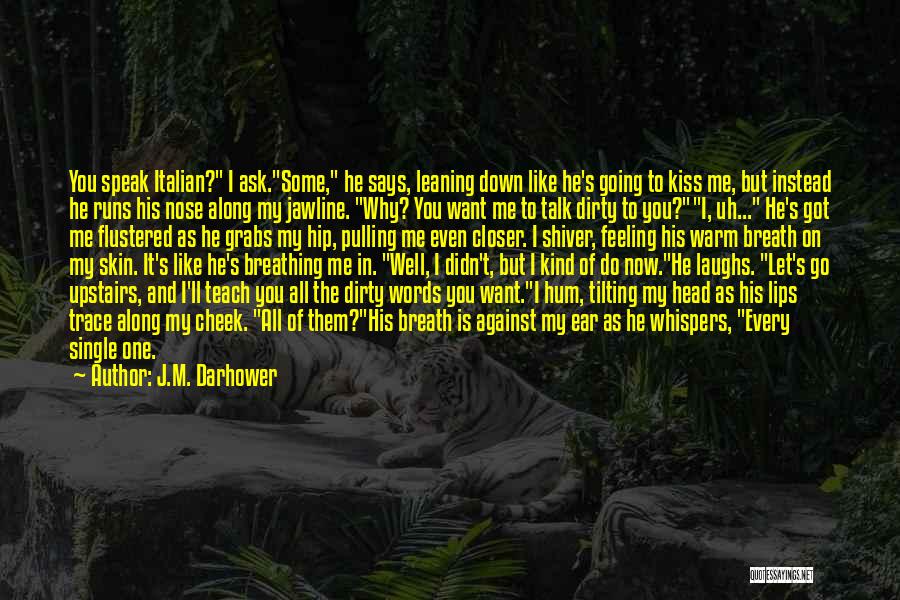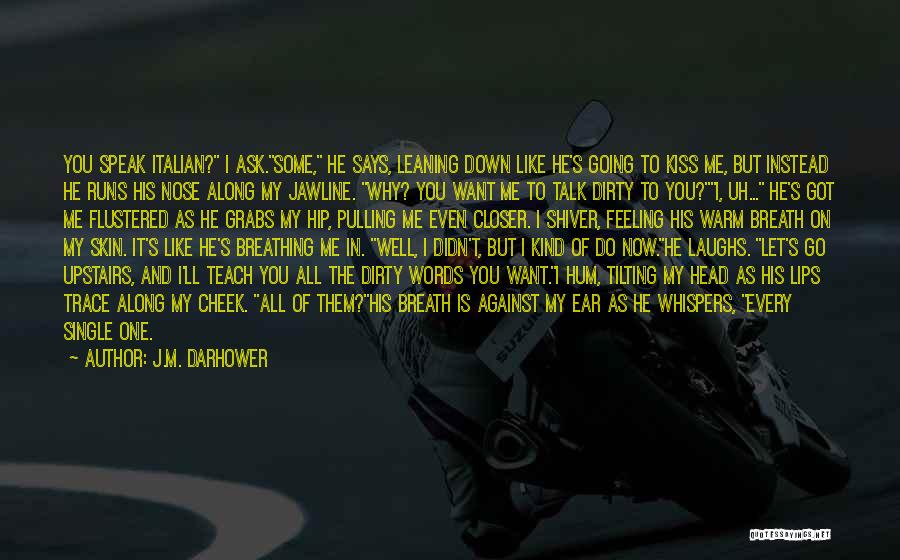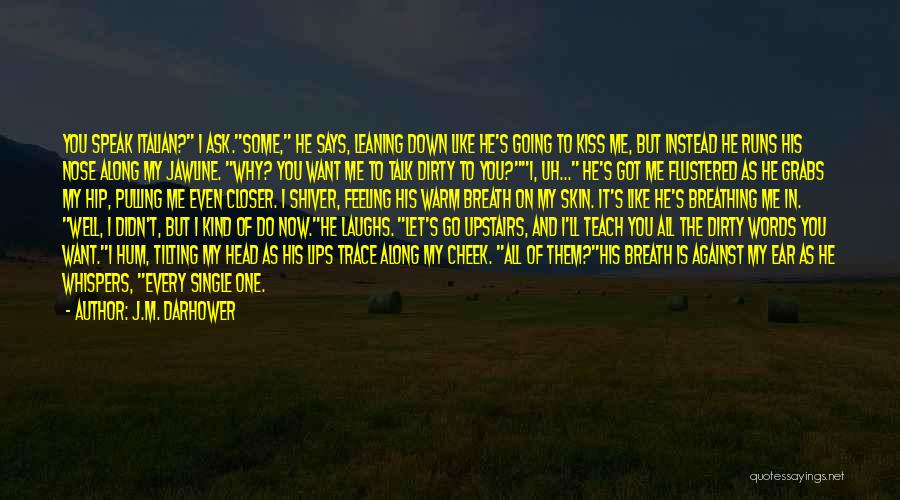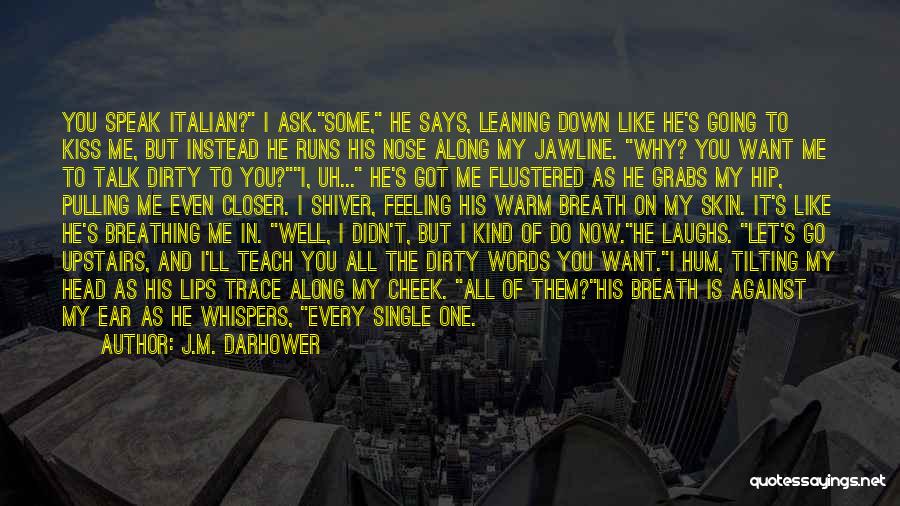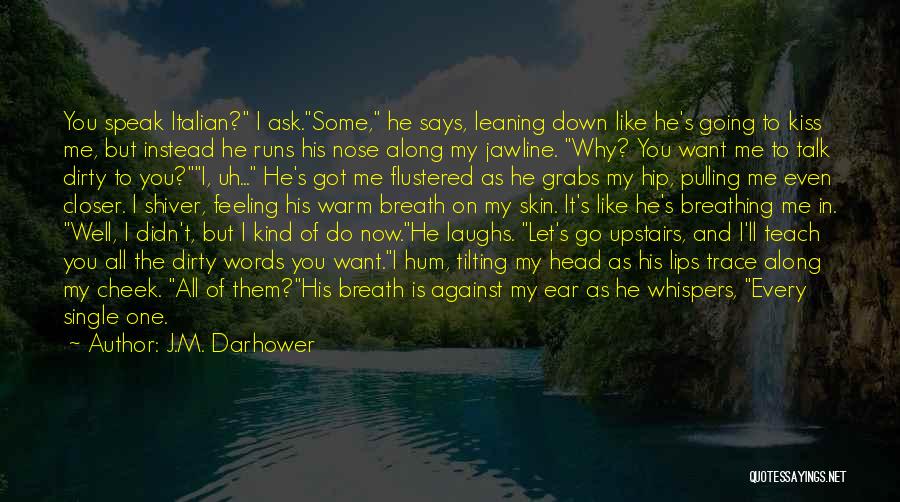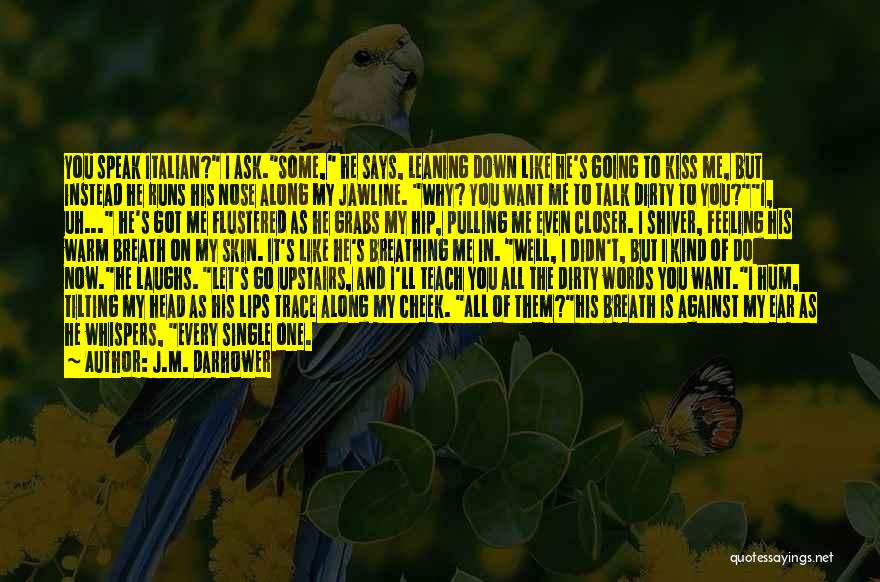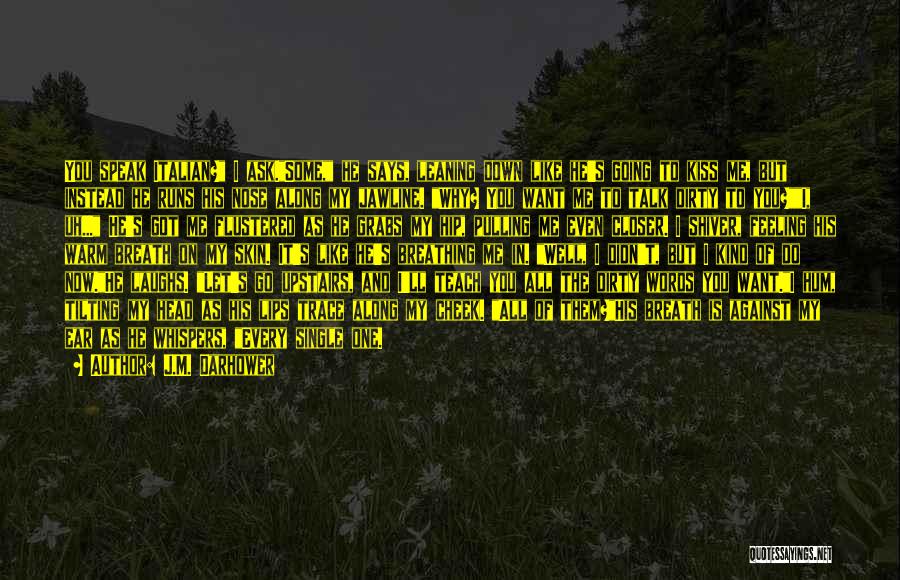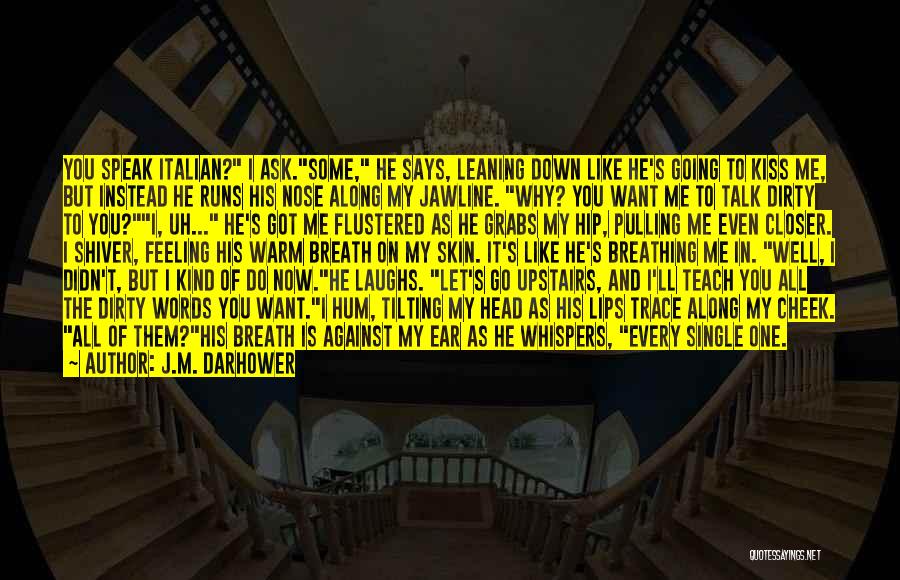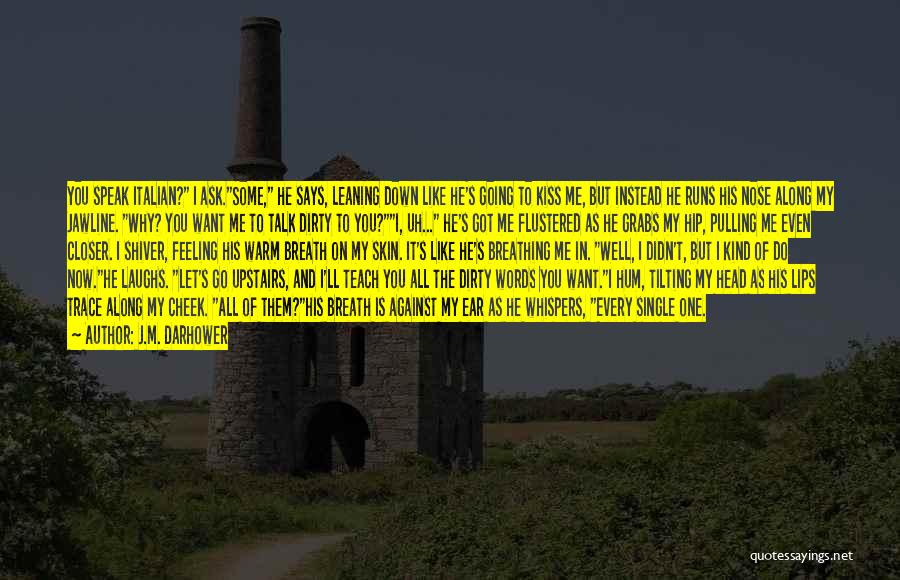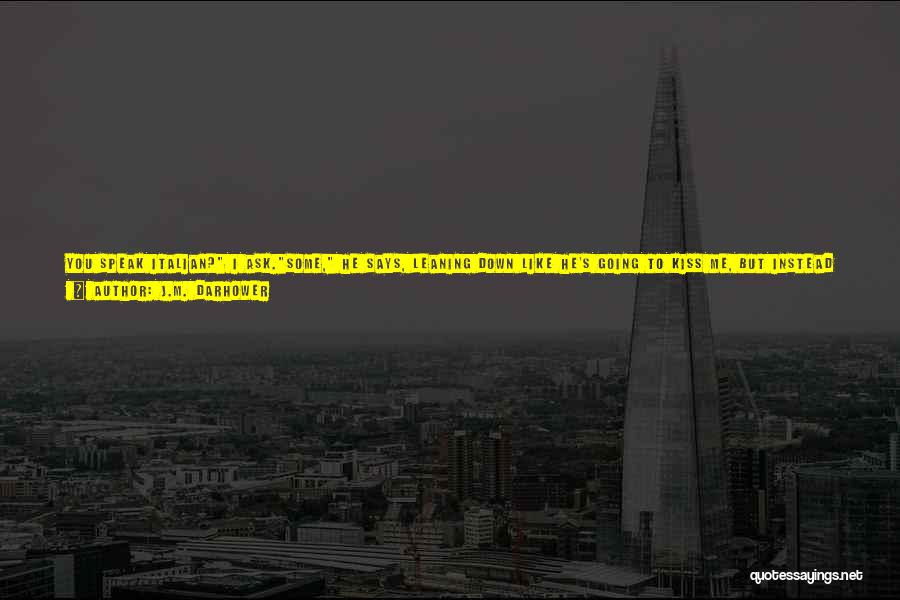 Related Authors
Related Topics