Pet Torres Quotes
You Know, When Life Presents You Only Good Things And You Idealize Them To Your Way.
And Abruptly It Comes Up An Avalanche Of Catastrophes And Destroys All Your Beautiful Dreams, As A War That Destroys An Entire Country Or A Volcano That Devastates Forests.
That's How I Feel And I Write In This Diary 'How Everything Should Have Been' In My Life.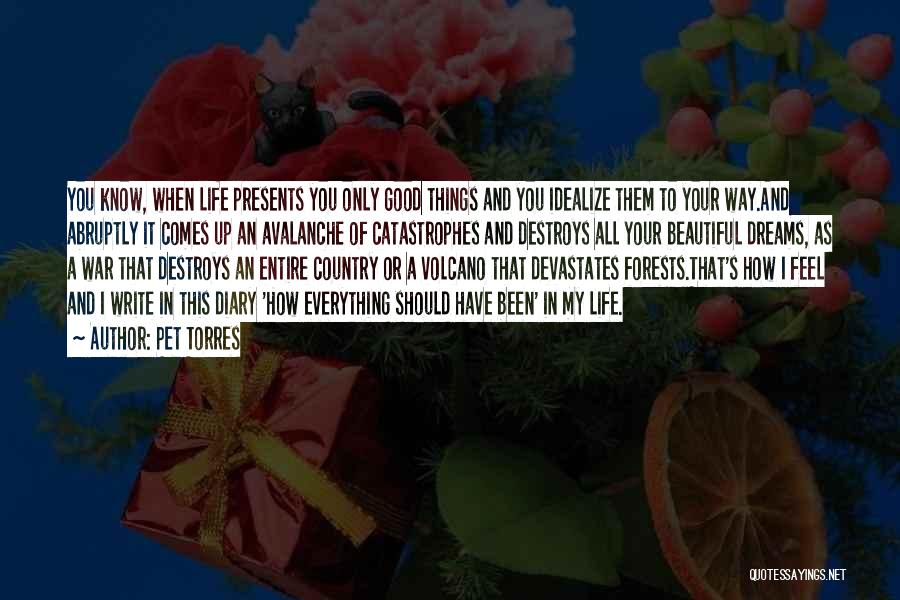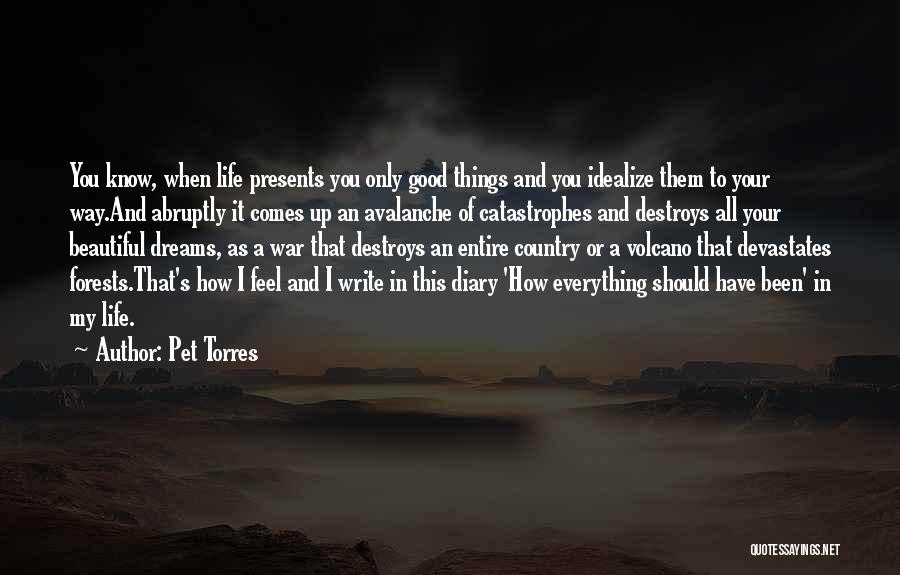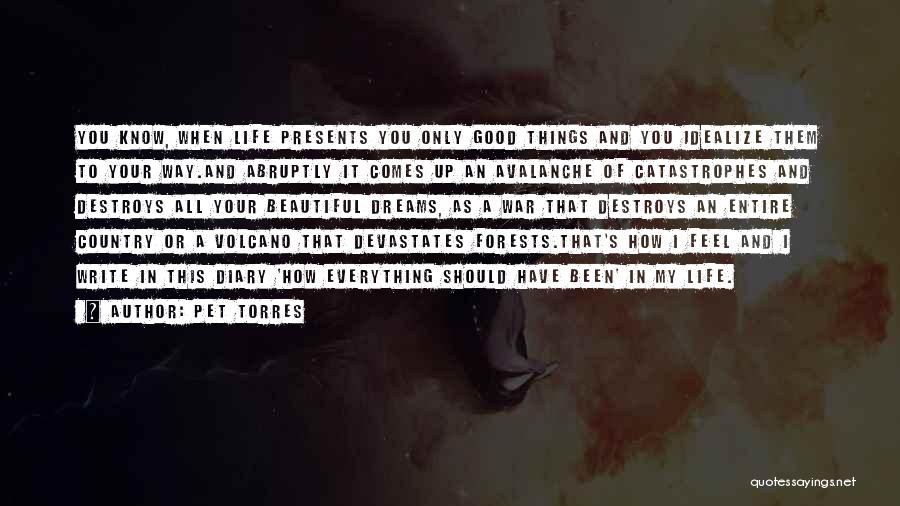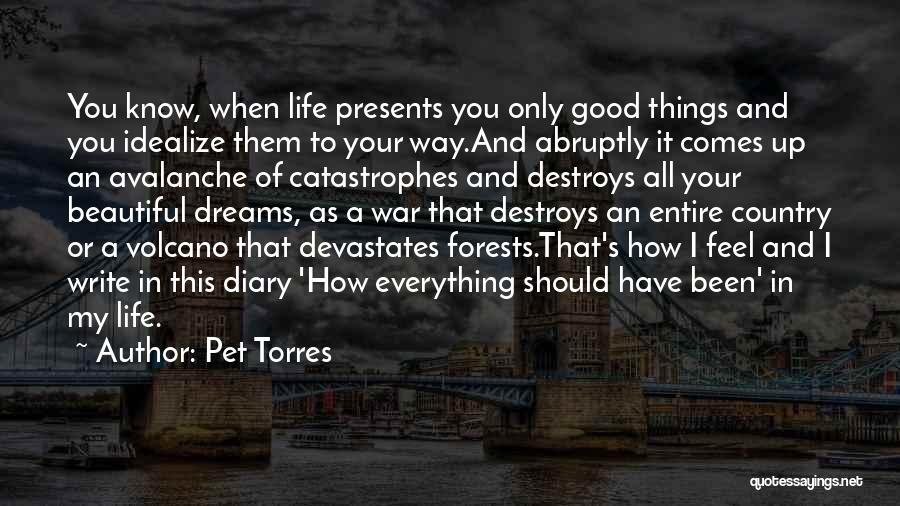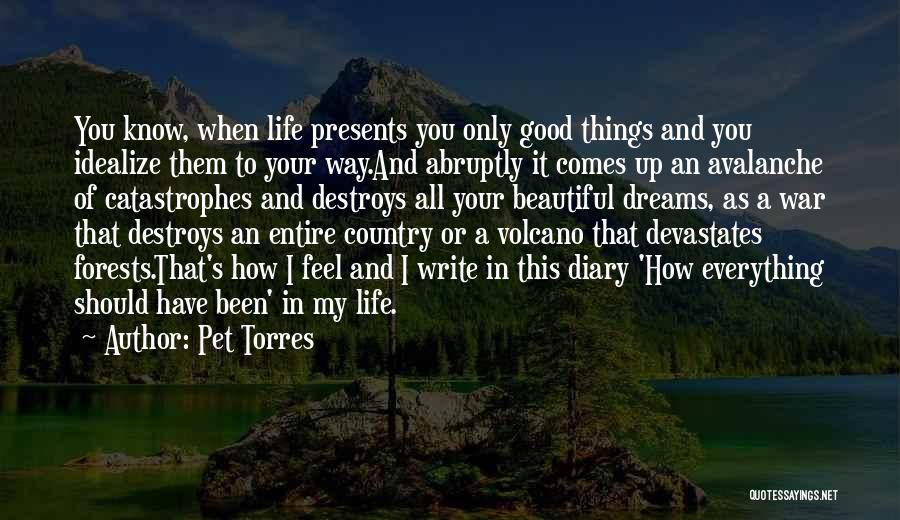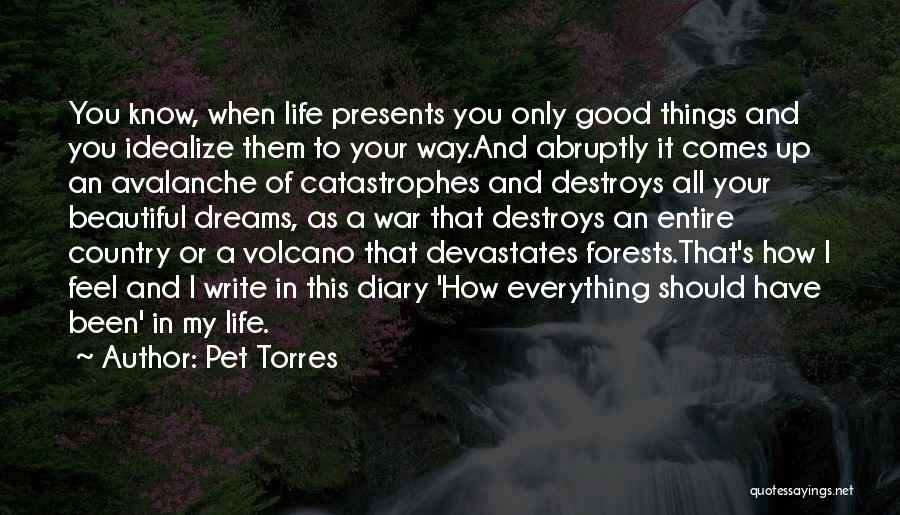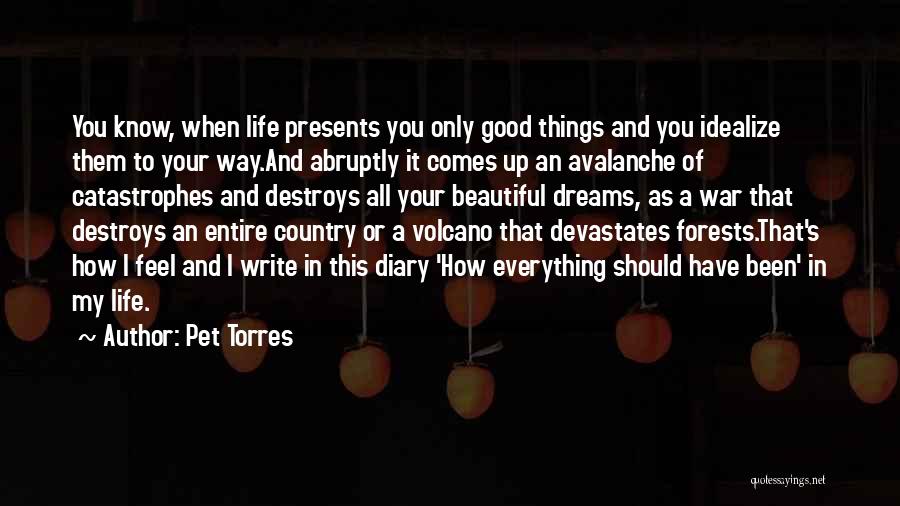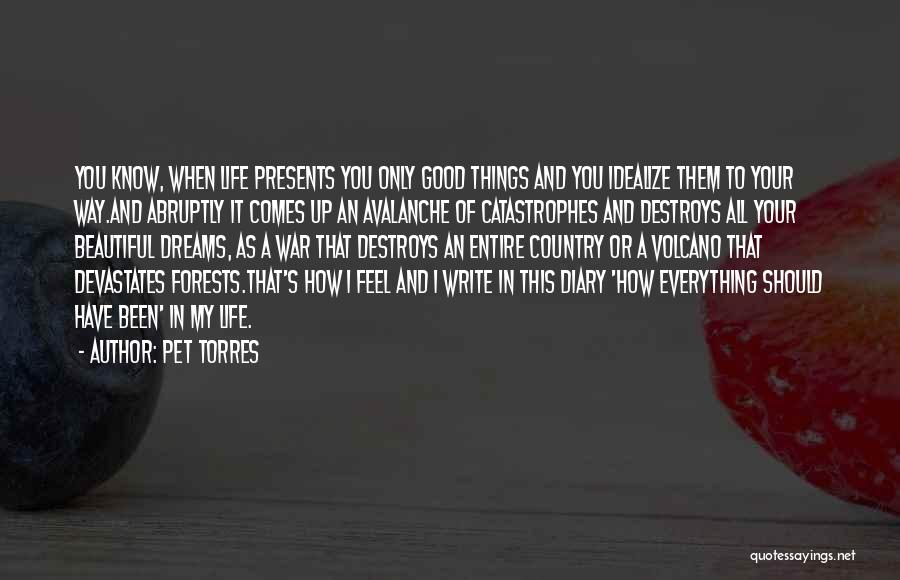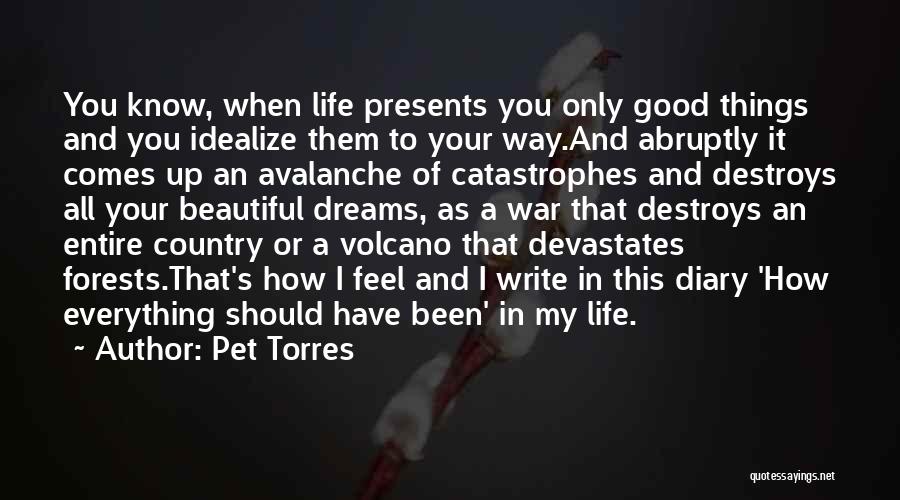 Related Authors
Related Topics