Edwina Gateley Quotes
You Dreamed Like All Mothers Do.
Until He Began To Speak Aloud,
Your Boy,
calling For Justice In The Market Place,
Demanding Integrity And Fair Play
in The Courts And Halls Of Business.
Declaring The Realm Of God
Imminent,
Manifest . . .
Jesus Leapt Into The Swelling Crowds
like An Axe Into Wood,
Uncompromising And Unrelenting
in His Passionate Call
for Peace And Justice.
Jesus, Your Boy,
causing Havoc In Public,
critiquing And Condemning
the Status Quo,
breaking Rule After Rule . . .
And With Every Speech,
With Every Act Of Defiance,
With Every Call To Liberation,
With Every Amazing Deed,
Your Dreams Of Peace And Liberation,
Your Dreams Of A Secure Old Age,
Your Dreams Of Grandchildren--
Evaporated.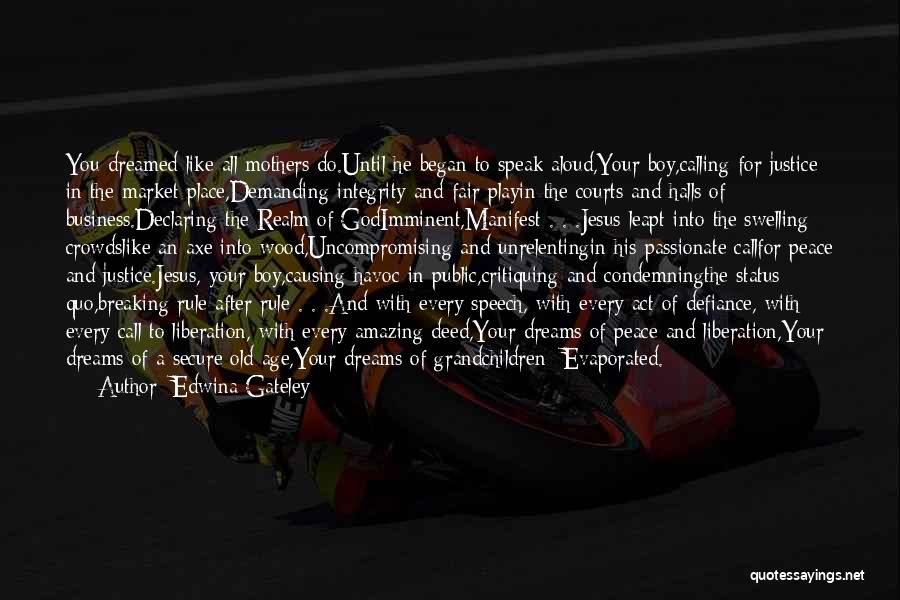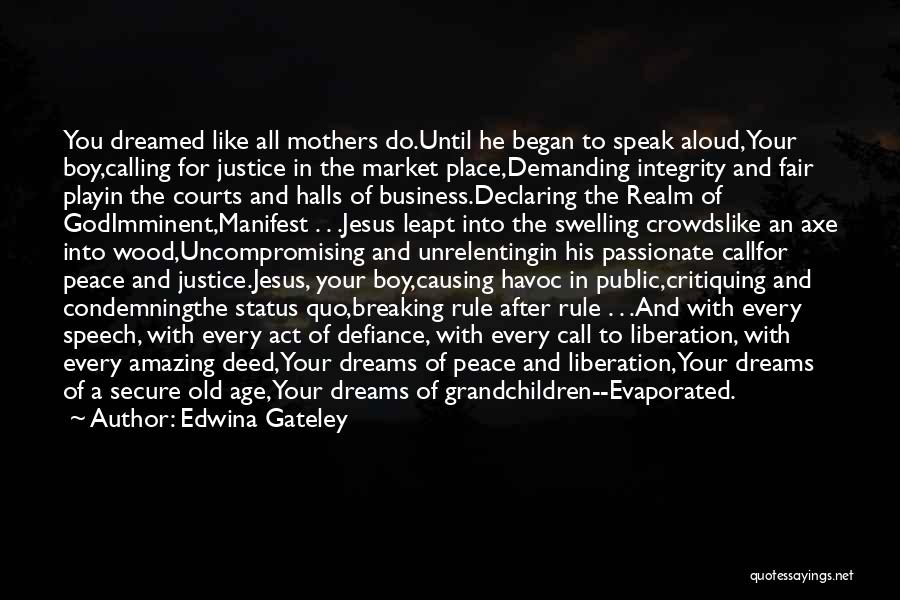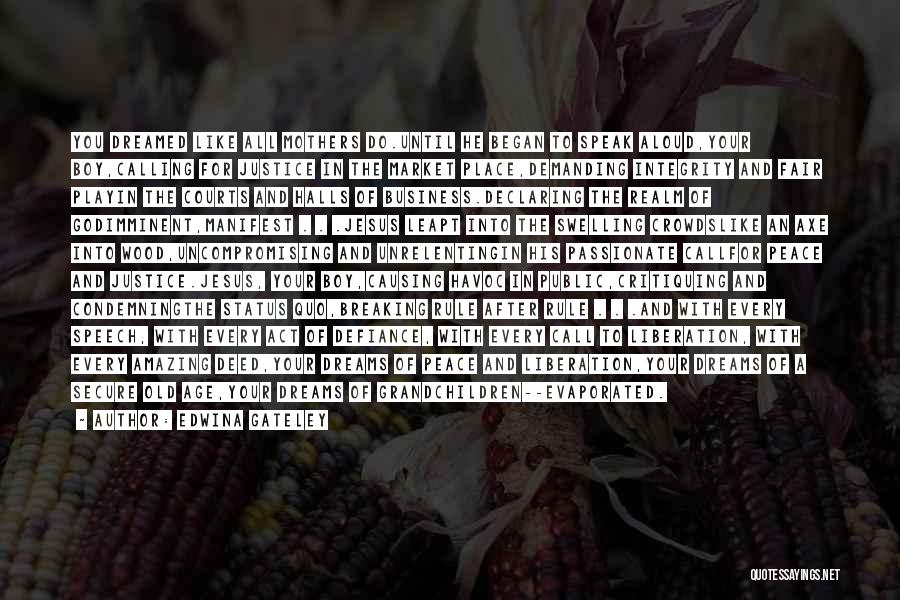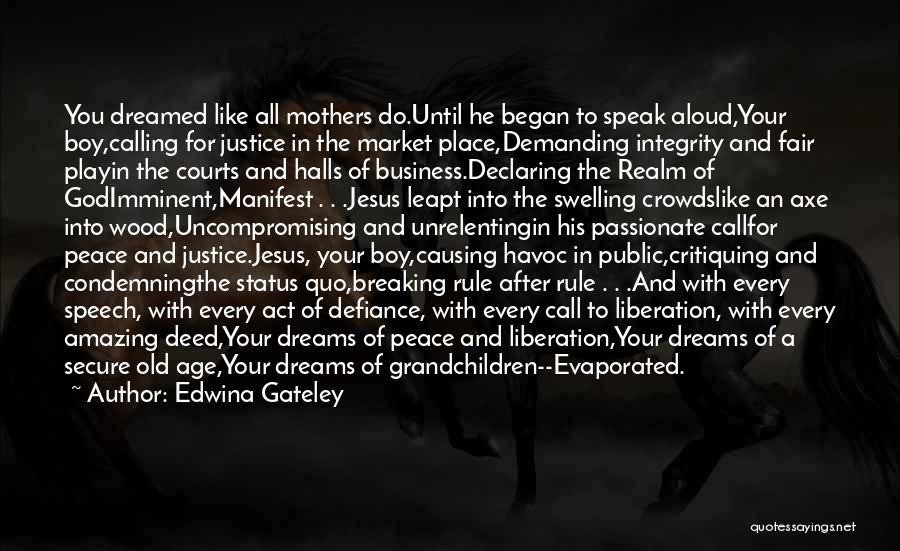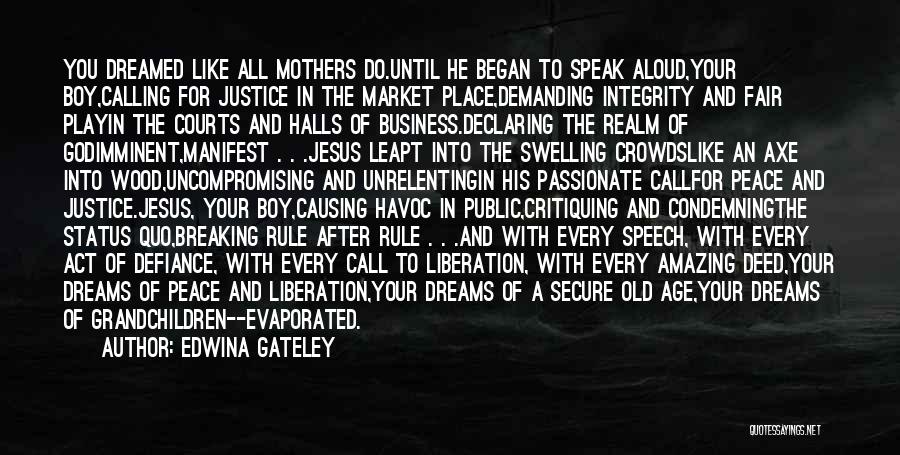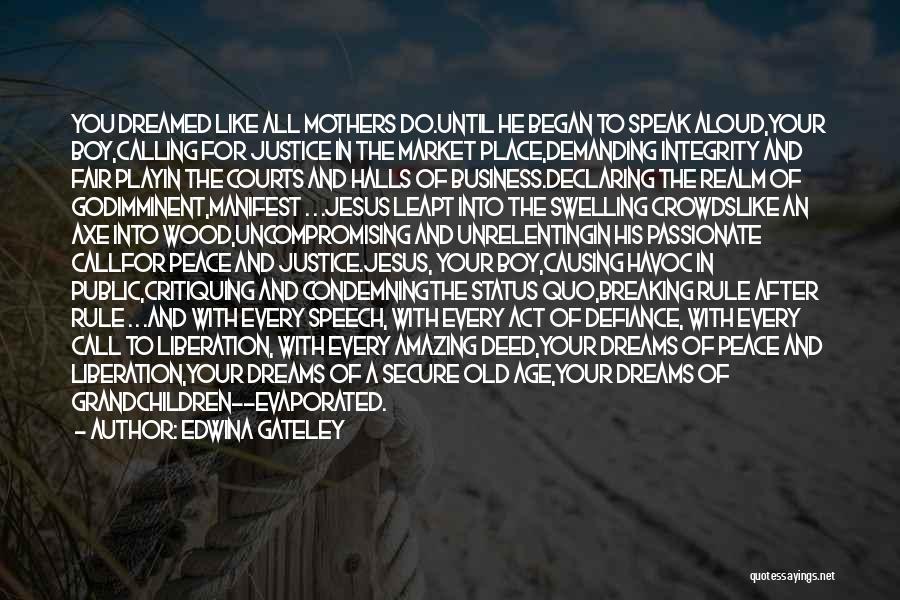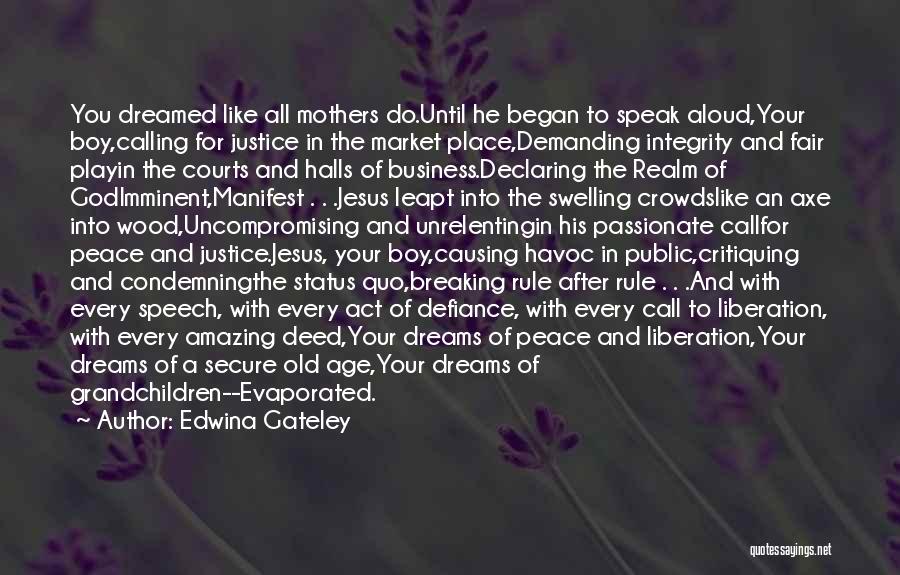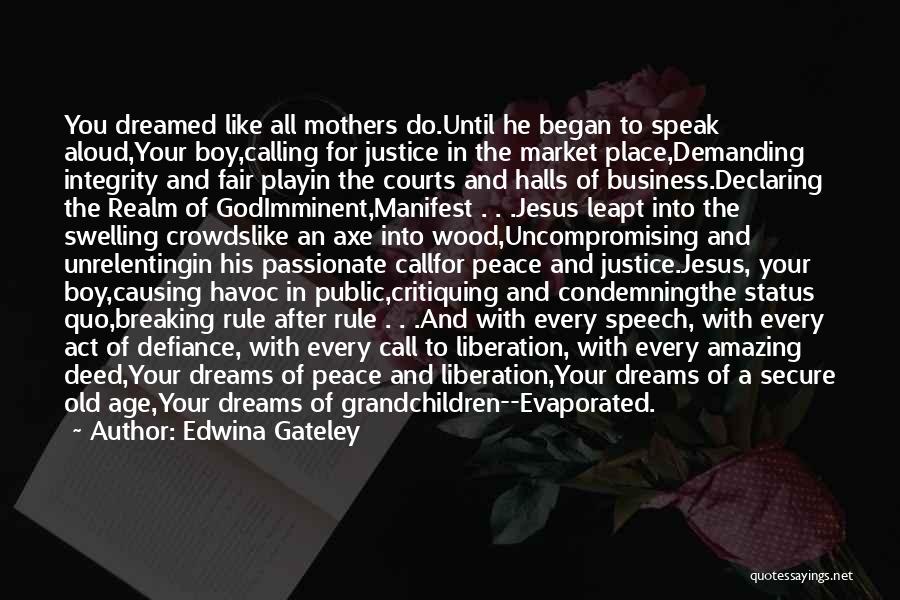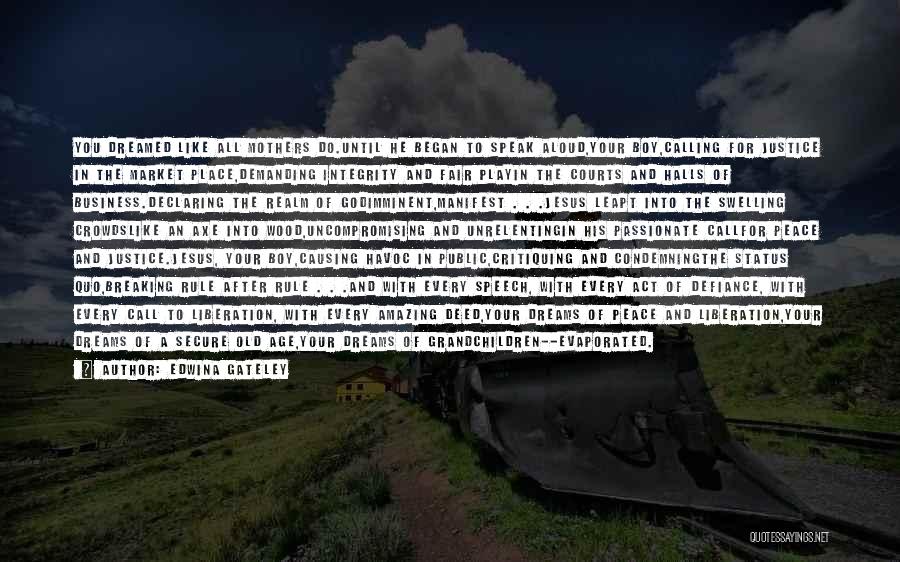 Related Authors
Related Topics