Julie Gregory Quotes
When I Look In The Fridge, I See Groceries, But I Don't See Food. My Stomach Growls; But There Is No Appetite.
Appetite And Hunger Are Different. Appetite Is The Mental Prompting That Kicks The Auto-response Into Drive So You Actually Reach Out, Take The Food, Put It In Your Mouth, Chew, And Swallow. I Learned This In My First Psychology Course. Eating Isn't Just A Physical Need; It Starts In The Mind, Generating Hunger, Which Then Should Trigger The Body To Ingest Food. I Have No Sparks Between These Plugs.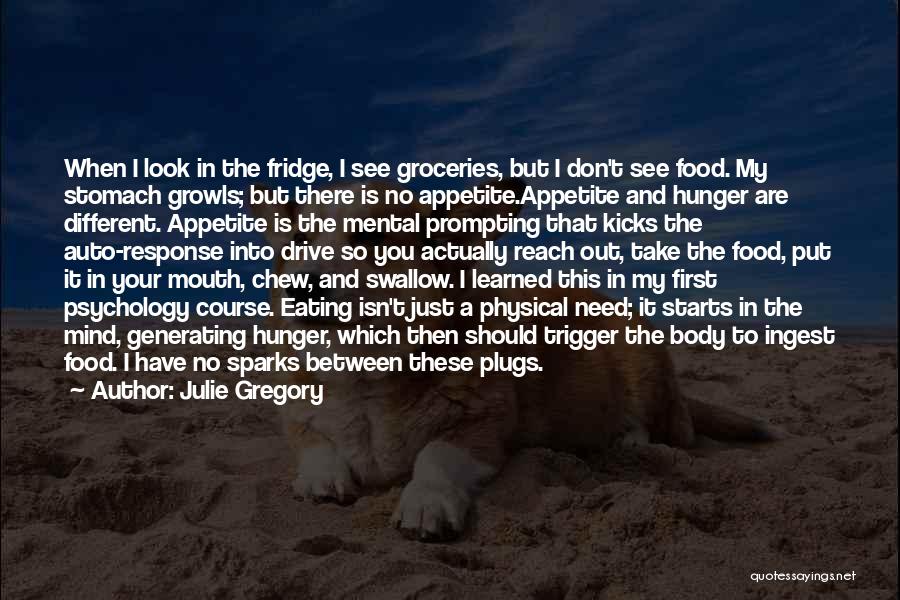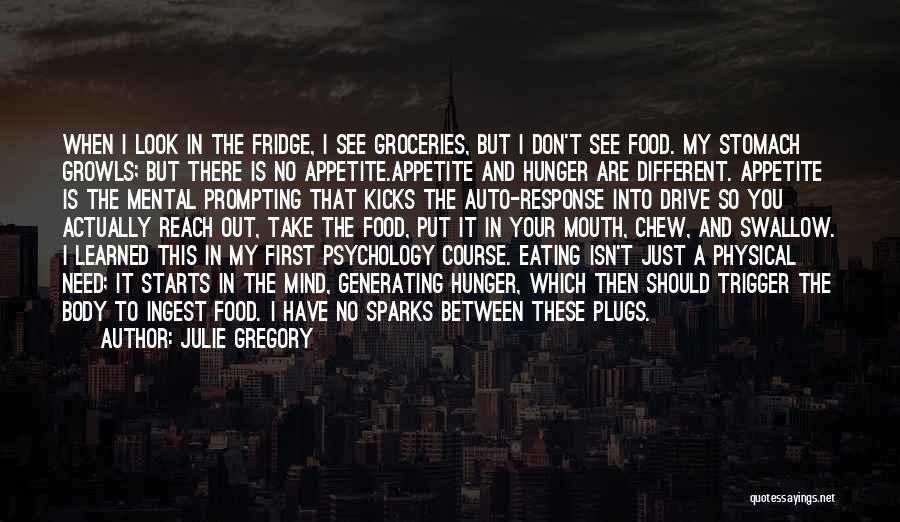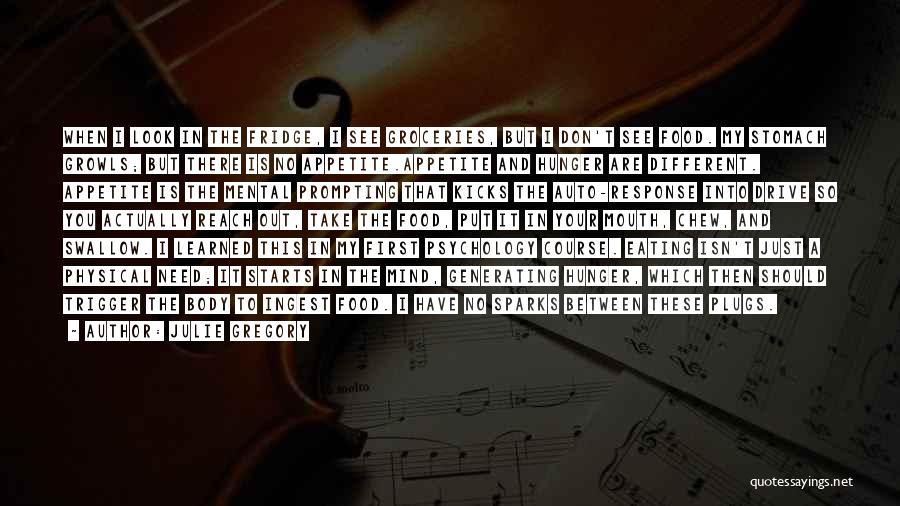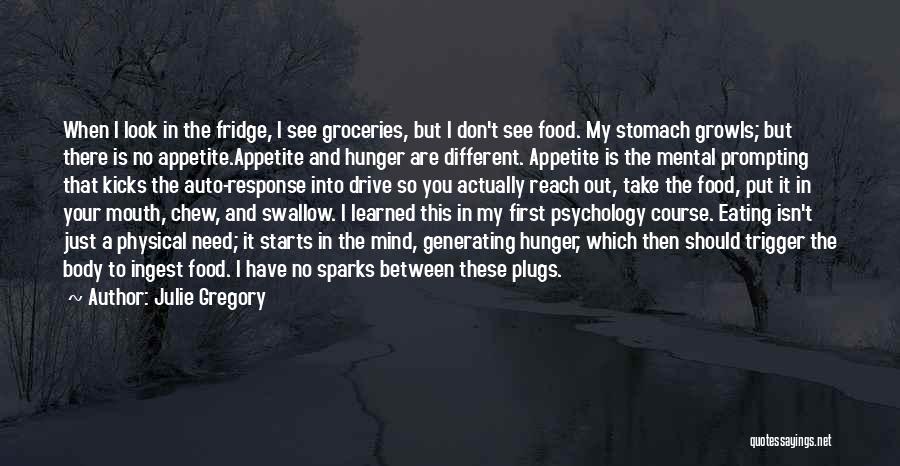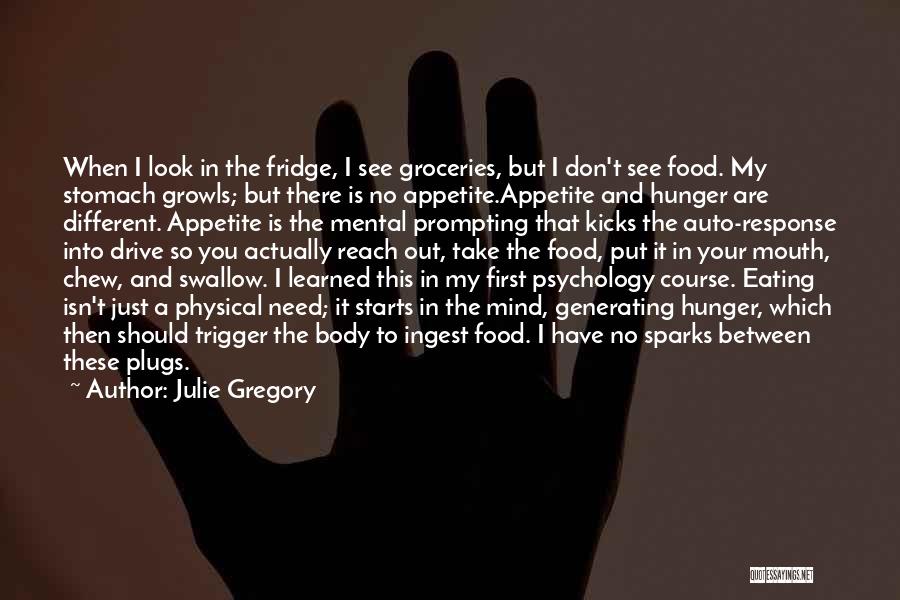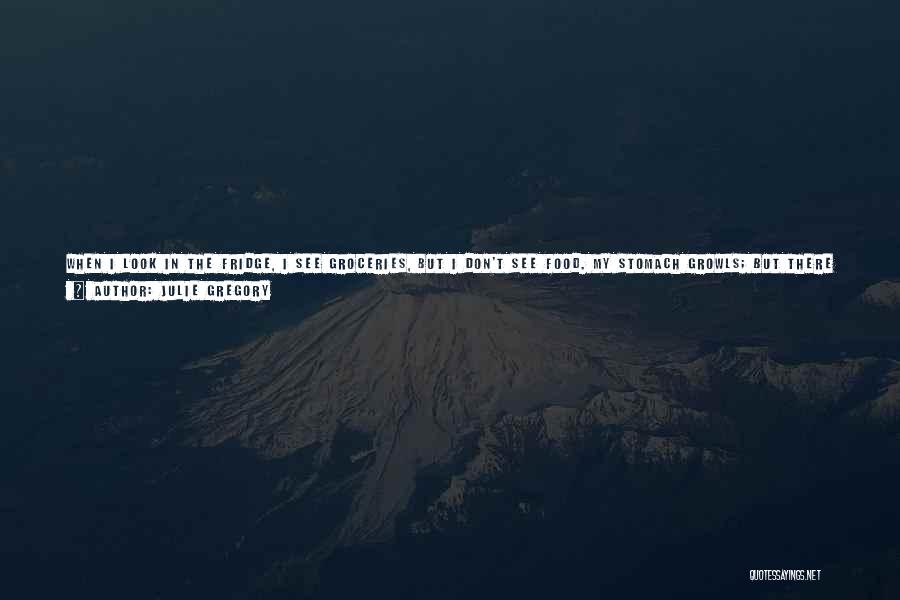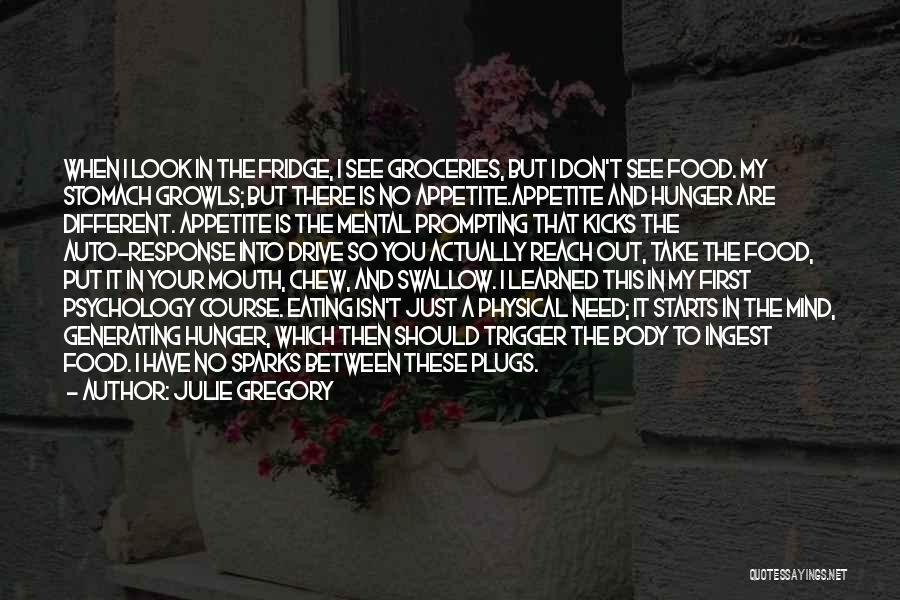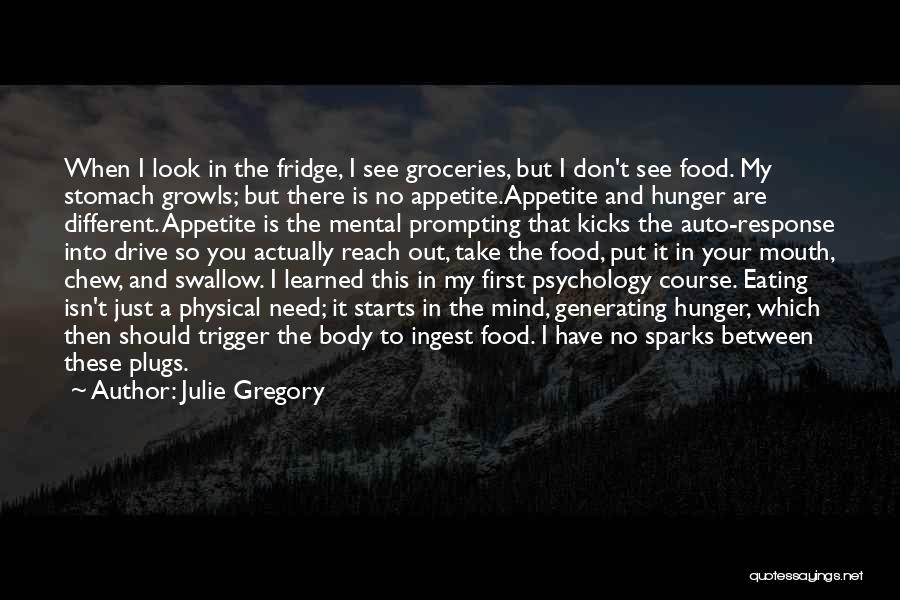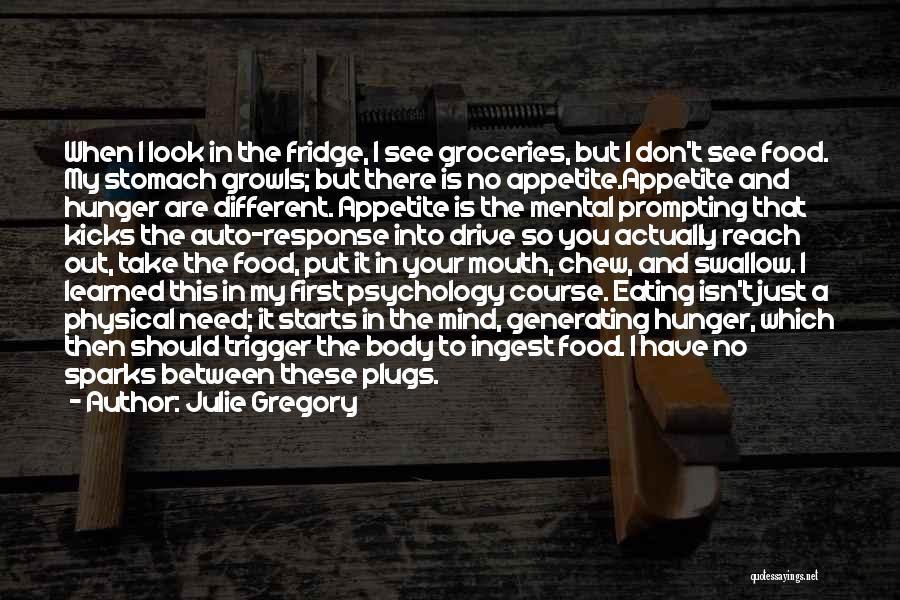 Related Authors
Related Topics