Quentin R. Bufogle Quotes
When Has A Civilian Ever Stopped A Mass Shooting With An AR-15? An AR-15 Is A Perfect Weapon For Mass Murderers
Not So Much For Self-defense. Would You Bring An AR-15 Along On A Date? To Your Place Of Work? To The Movies? If Not, How Can Owning An AR-15 Save Your Life In The Event Of A Mass Shooting? Why Does The NRA Keep Telling Us We Need Semi-automatic Rifles For Self-defense? Whose Side Are They Really On?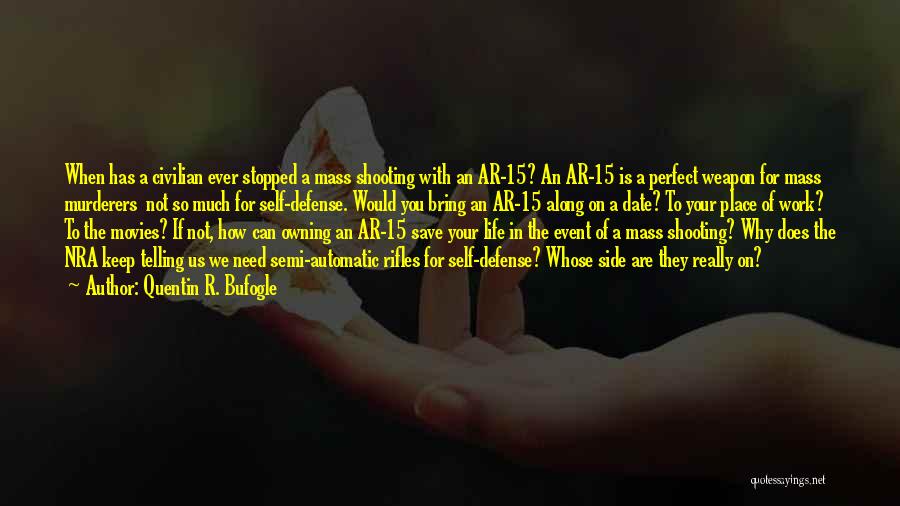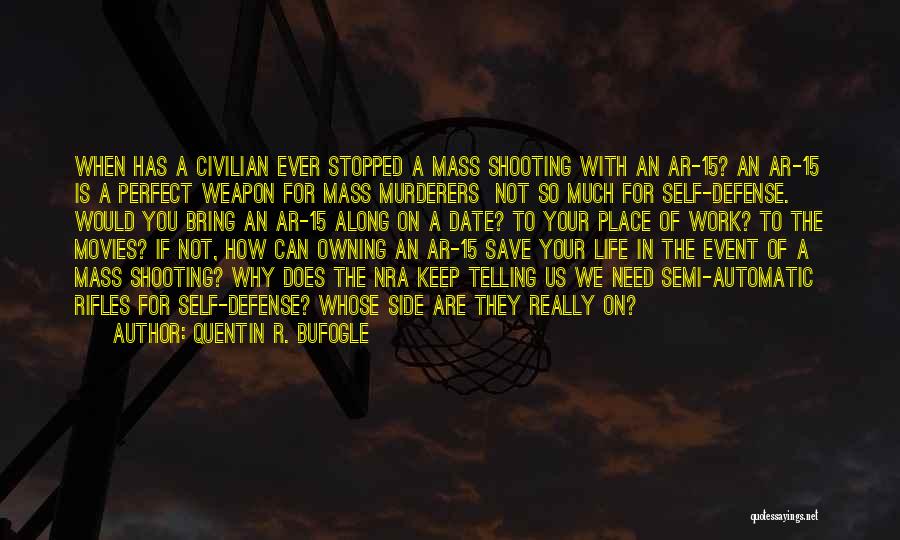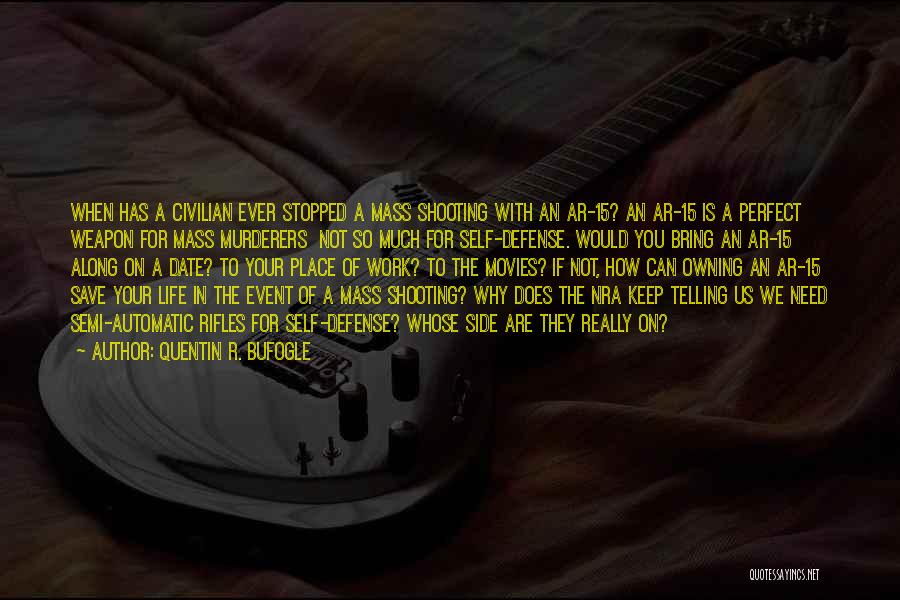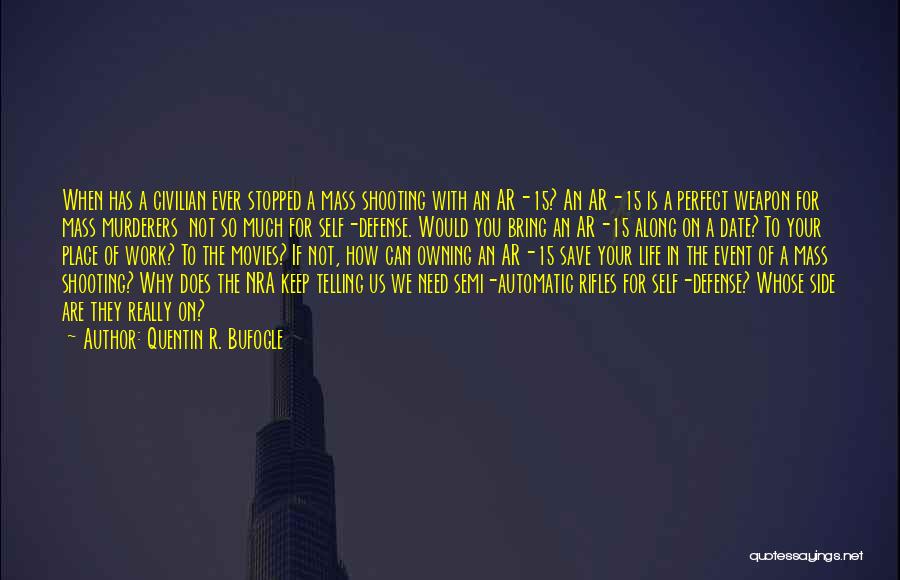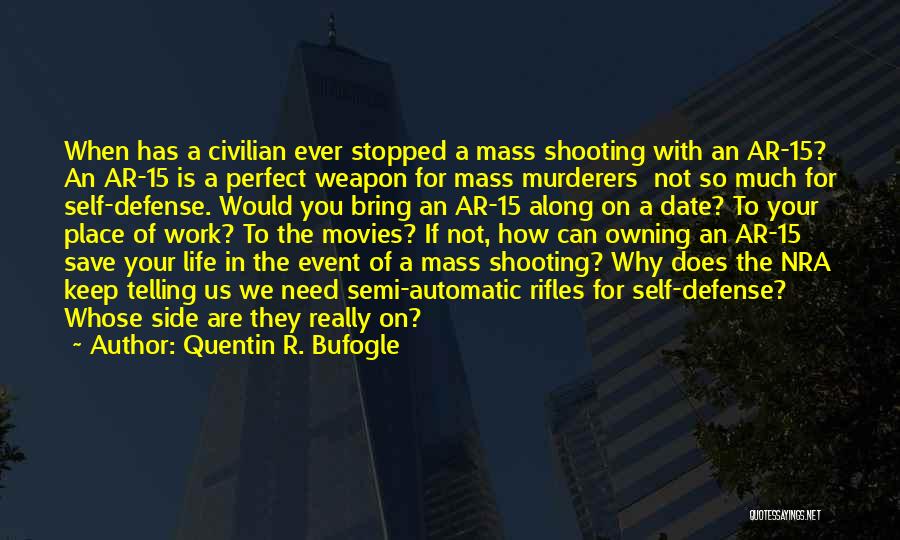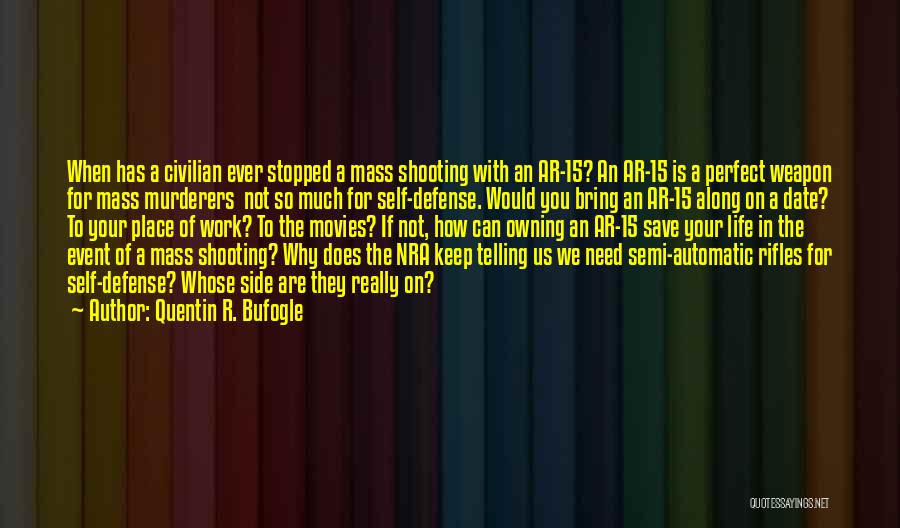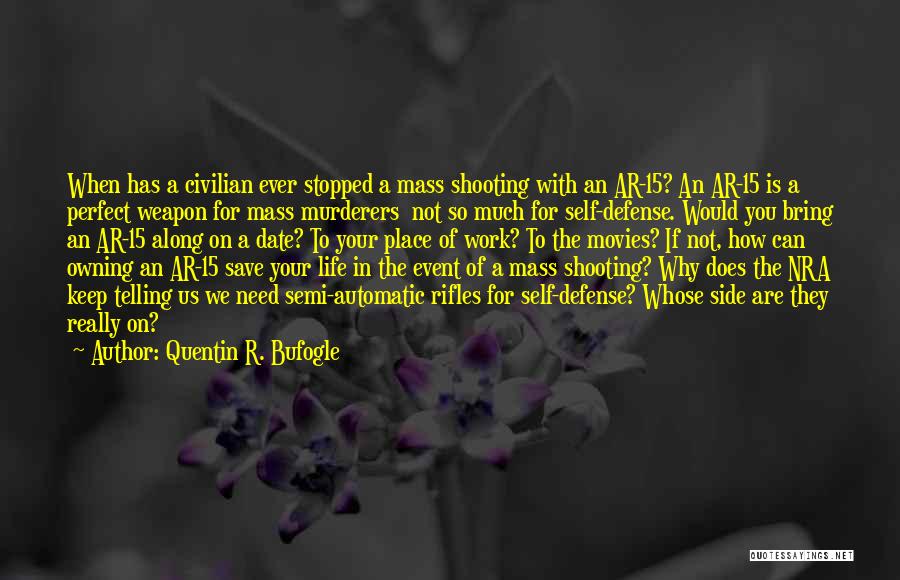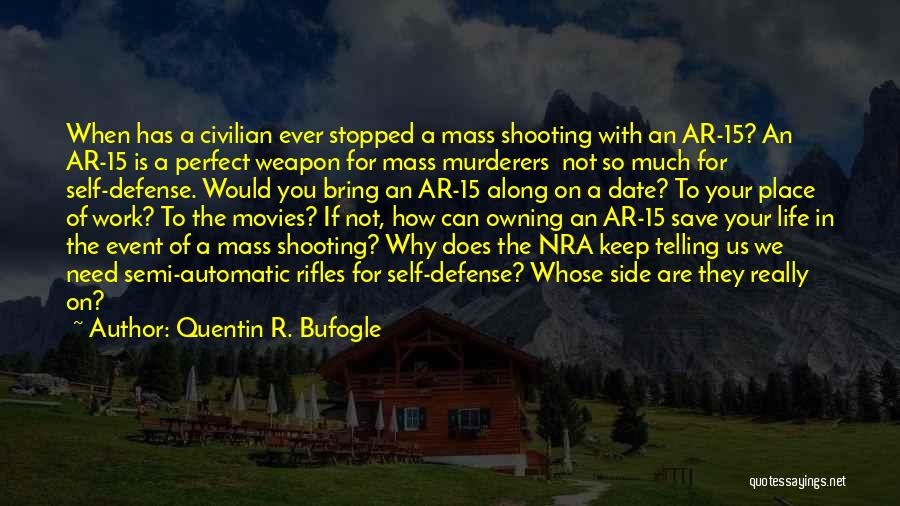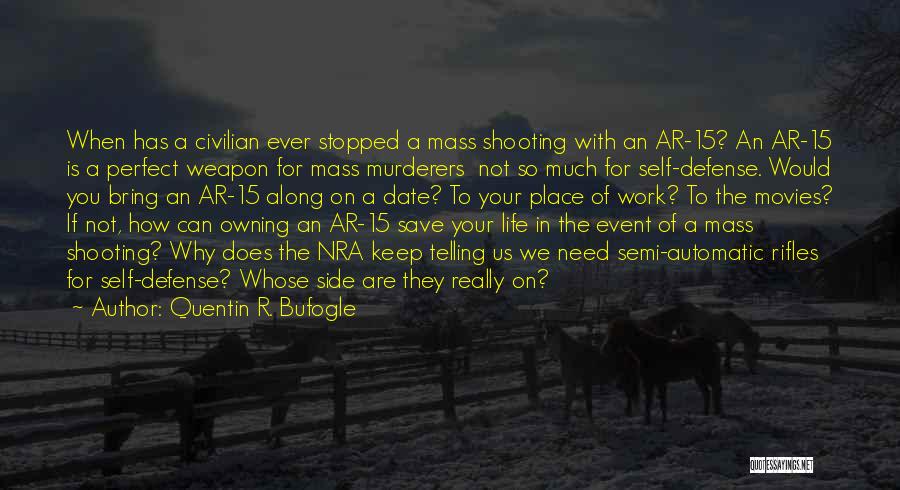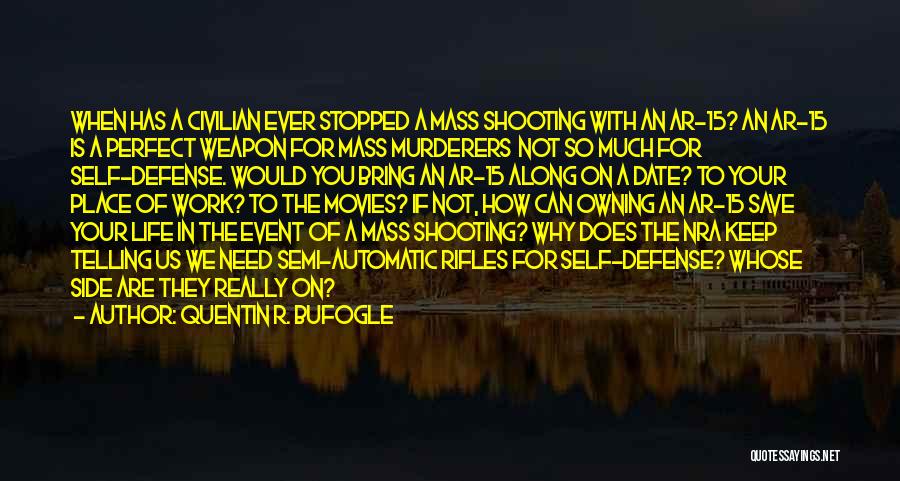 Related Authors
Related Topics