Raphael Zernoff Quotes
What Is Success? What Does It Mean That Someone Is Successful?
Success Can Be Different Things To Different People. For Us Being Successful Is A Conscious Choice To Be Oneself. Success Does Not Have To Be Dependent On Any External Circumstances And Rules Dictated By The Mainstream Society.
It Does Not Matter Where We Live And What We Possess. When We Love And Support Ourselves Unconditionally Choosing To Be Ourselves As Much As We Can, This Is For Us, Being Successful.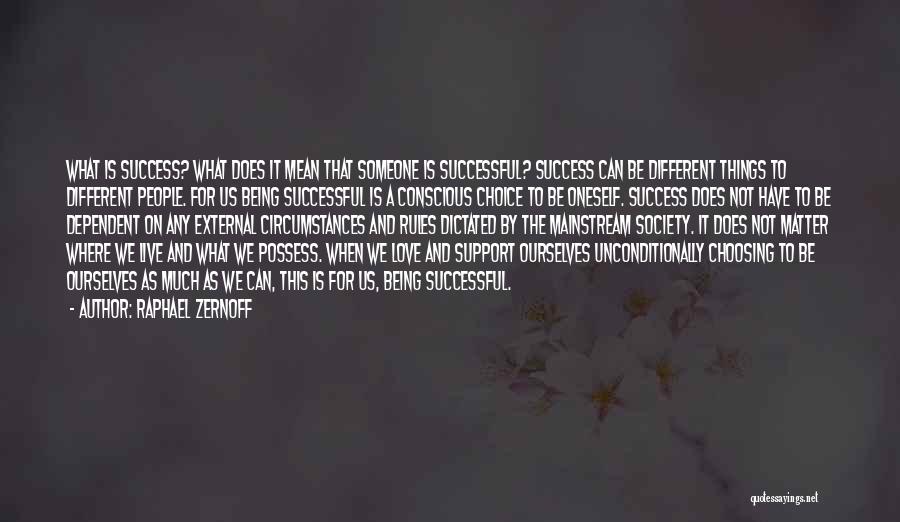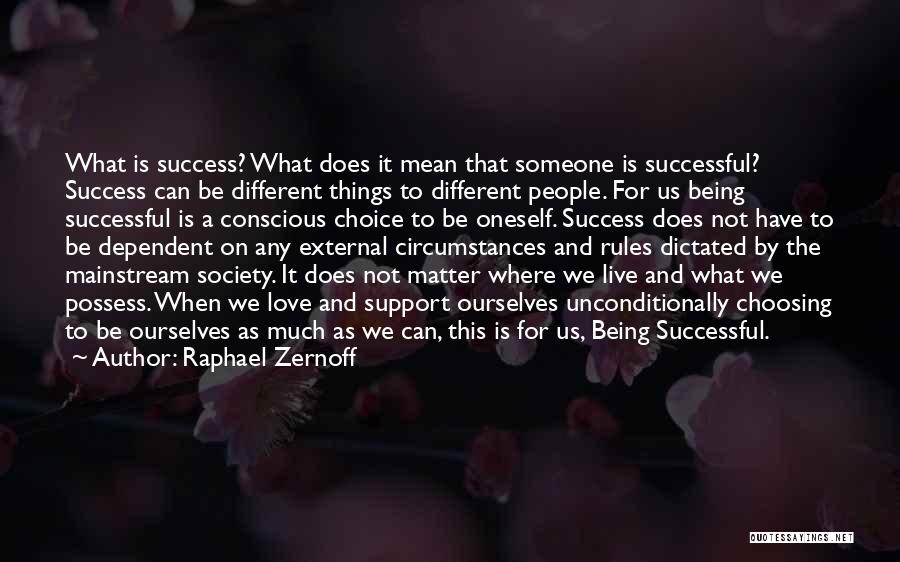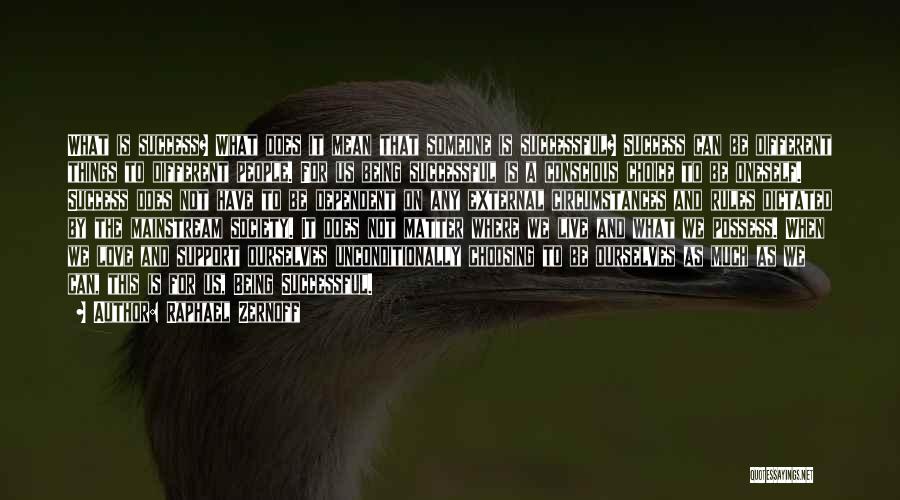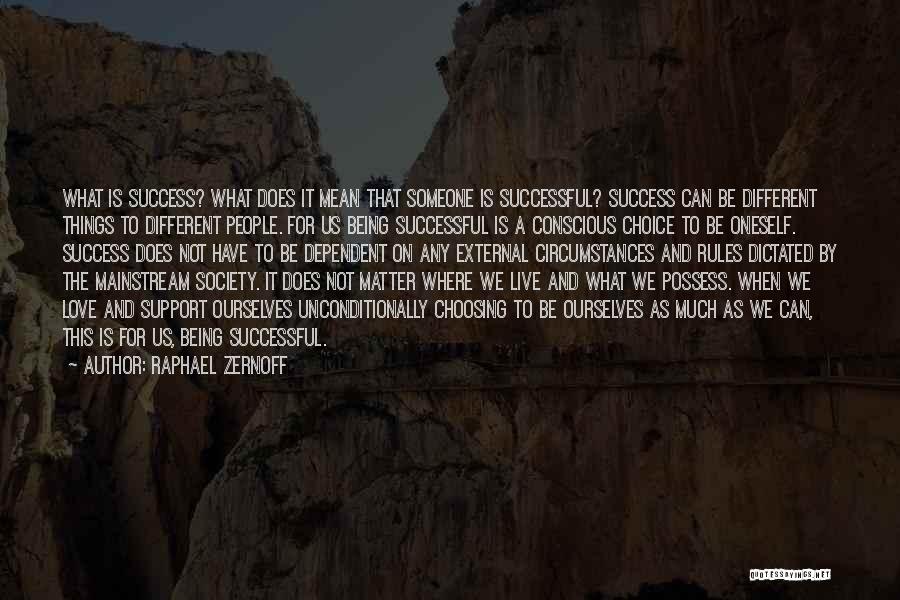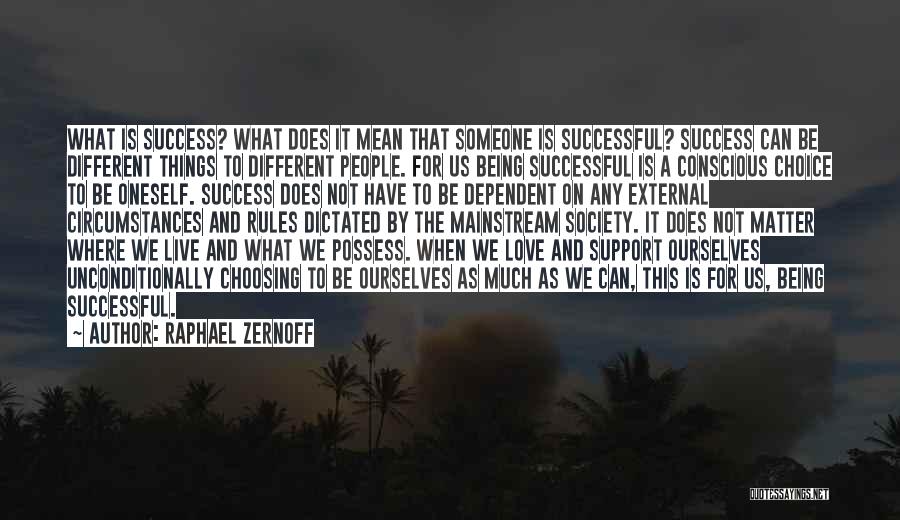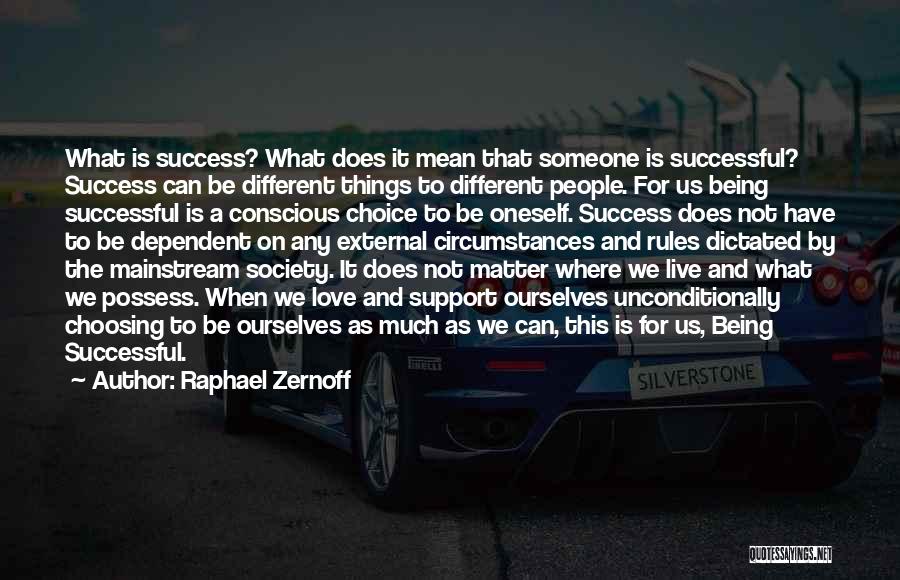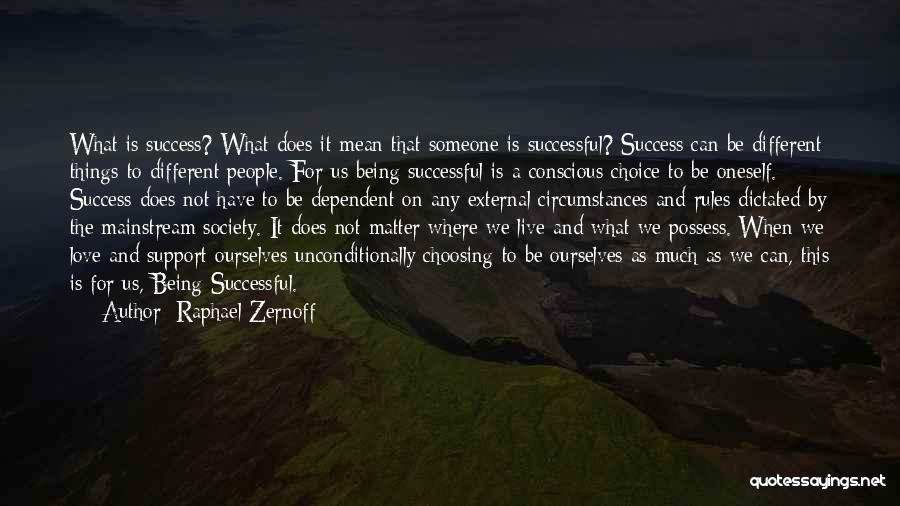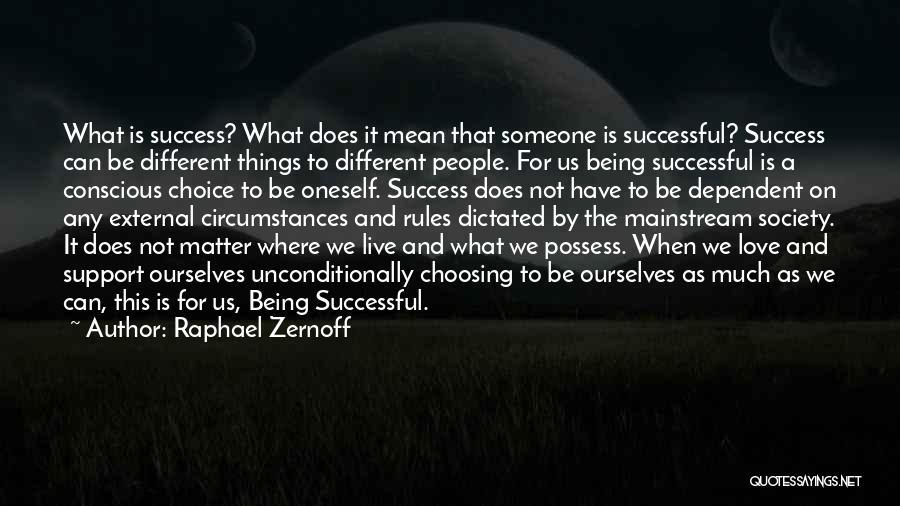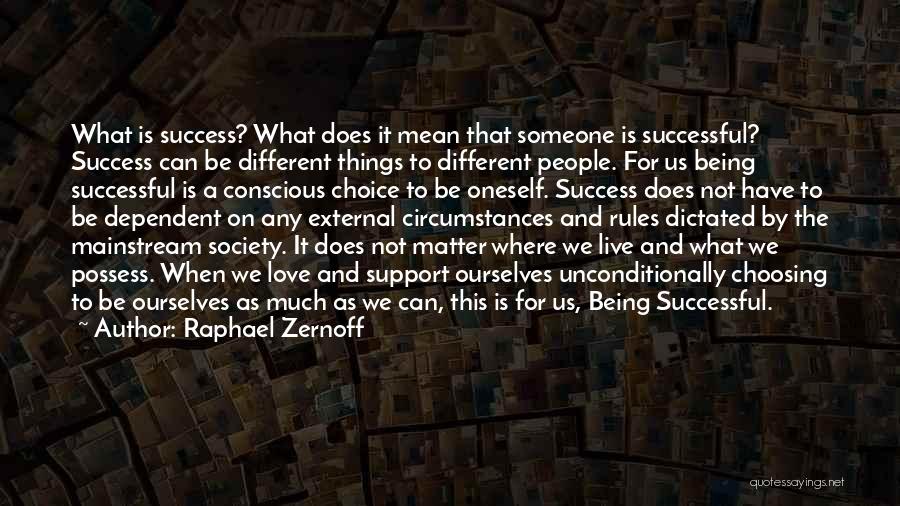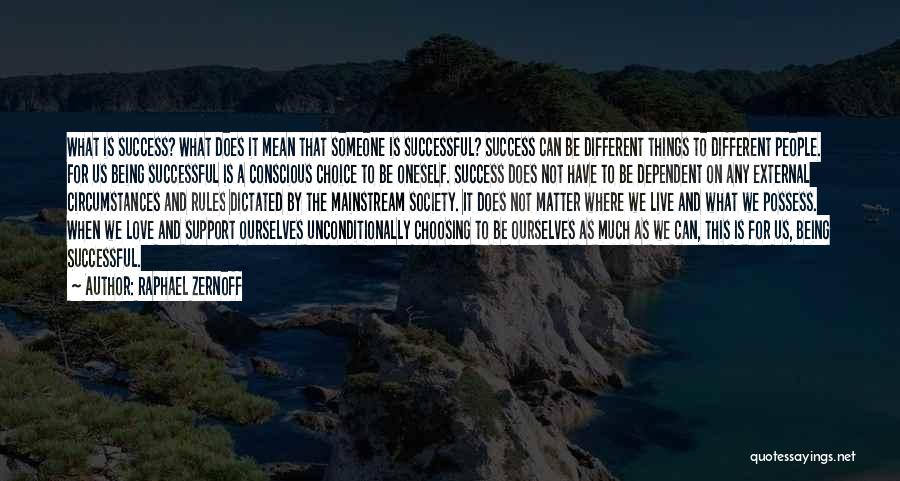 Related Authors
Related Topics