Nicole Sobon Quotes
Together. The Fact That One Single Word Could Send My Heart Aflutter Was Utterly Ridiculous. I Didn't Fall For Boys I Hardly Knew. At Least, I Hadn't Until I Met Glate.
The Night In The Shack, Things Changed Between Us. The Walls I'd Built Up Once The Sectors Were Formed? Glate Had Torn Them Down, And I Knew That Lex Could See That By The Daggers He Kept Shooting Our Way.
Was I In Love With Glate? No, Though I Was Sure Lex Thought Otherwise.
Glate Was The Stability I Sought In A World Of Discord; Being With Him Made Things Easier To Handle. I Wasn't Weak, But Even I Had My Breaking Point, And When I Was Ready To Break, He Was There To Pick Up All Of The Pieces. He Was There, Something I Could Never Say For Lex.
"Thank You," I Said After A Few Moments Of Silence. "For Everything."
"Everyone Needs A Shoulder To Lean On," He Said. "I'm More Than Willing To Be That Shoulder For You, Taylen. I'm Willing To Be Whatever You Need Me To Be. Just Know That.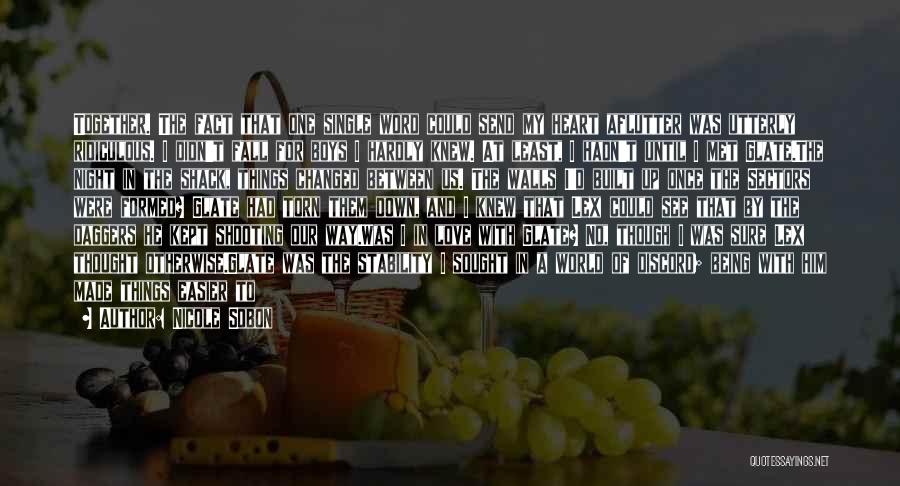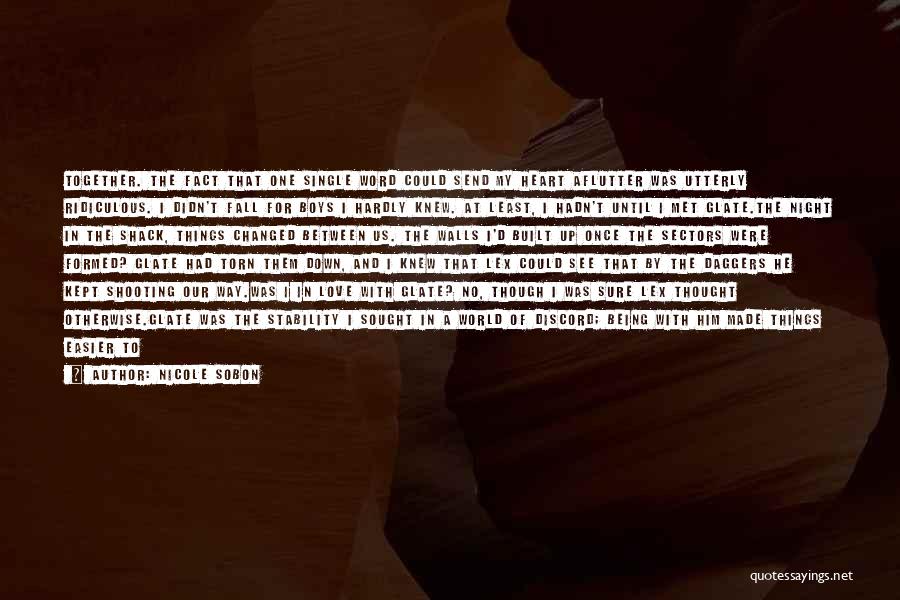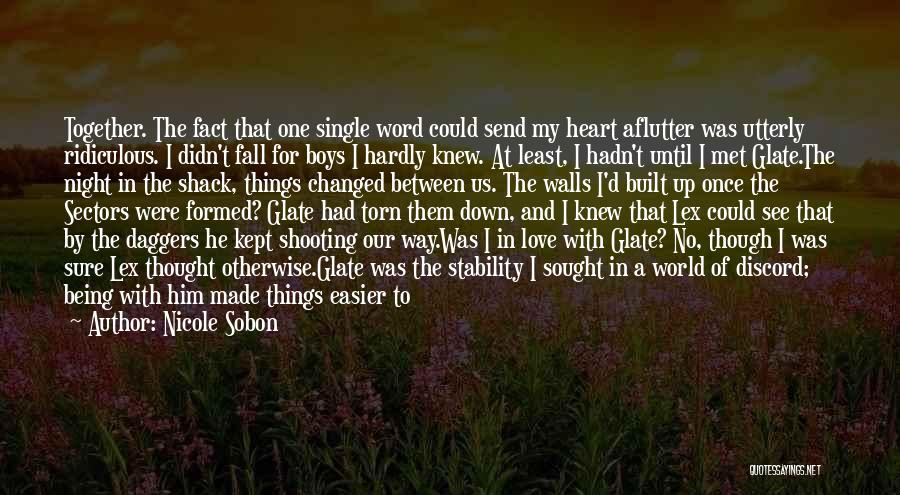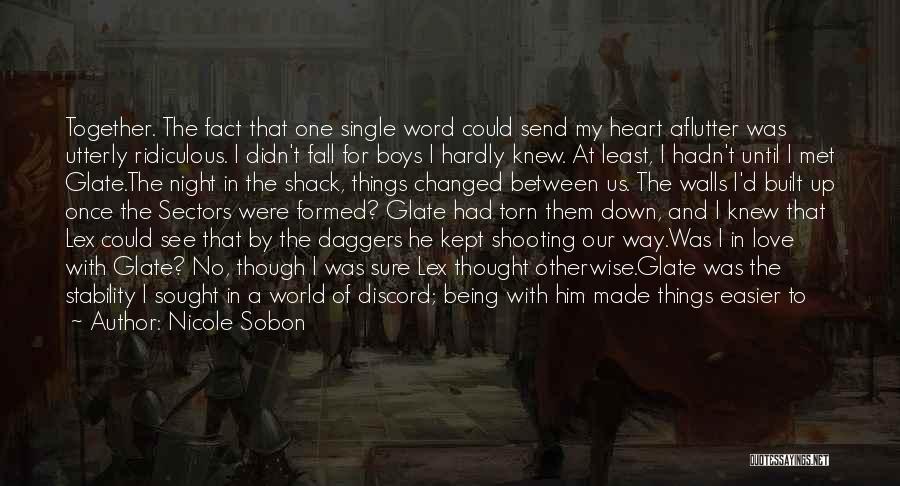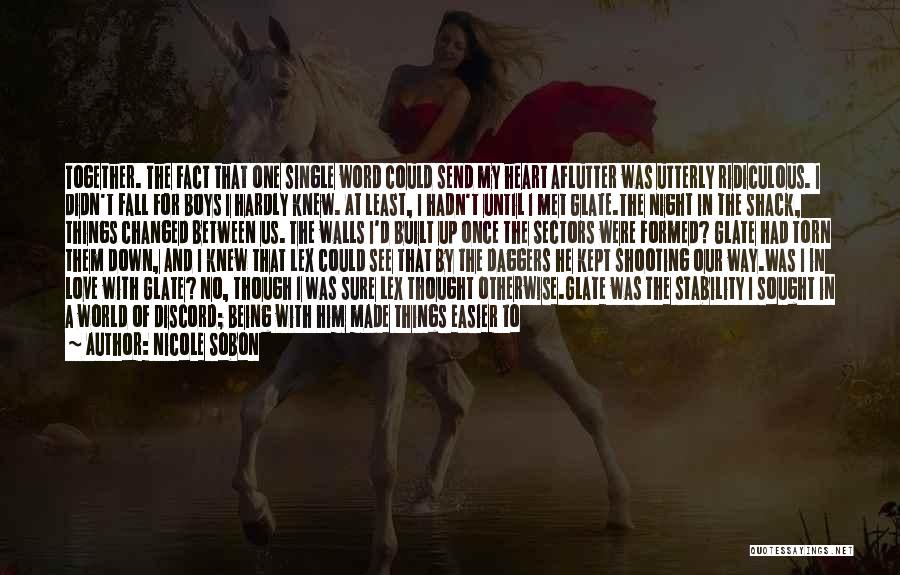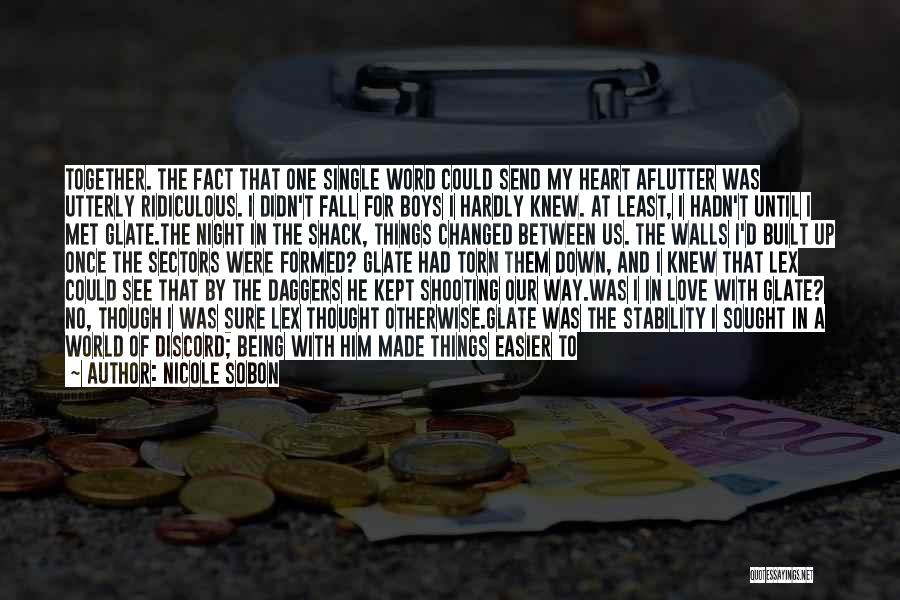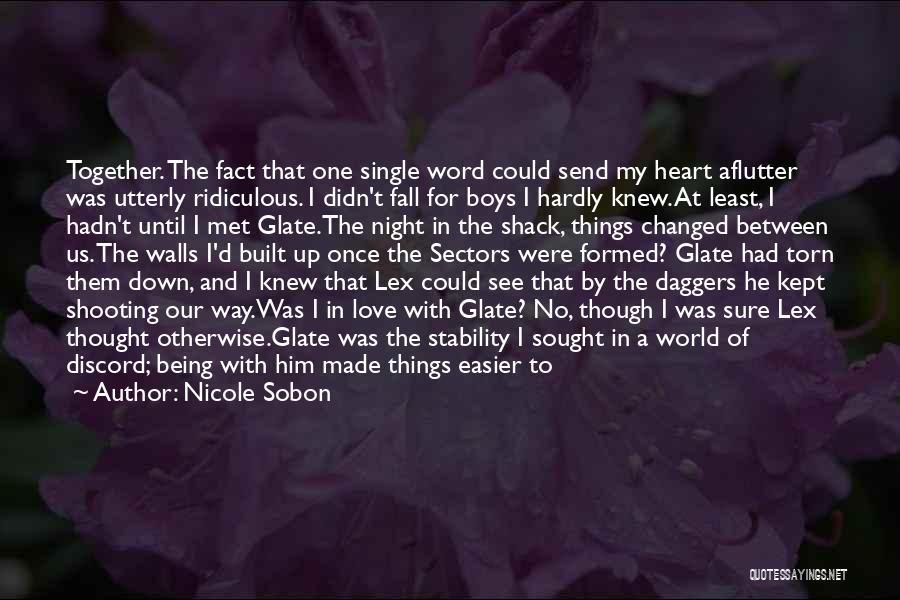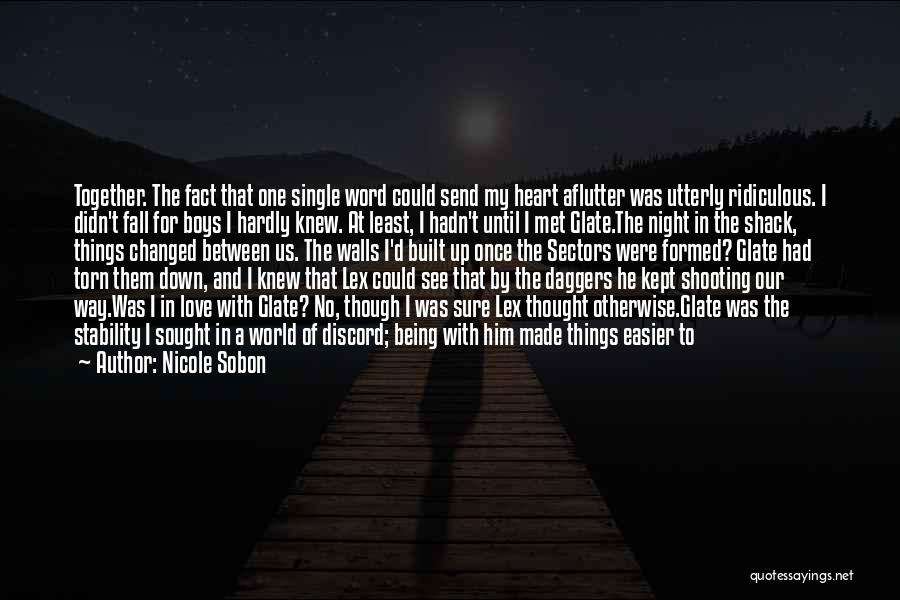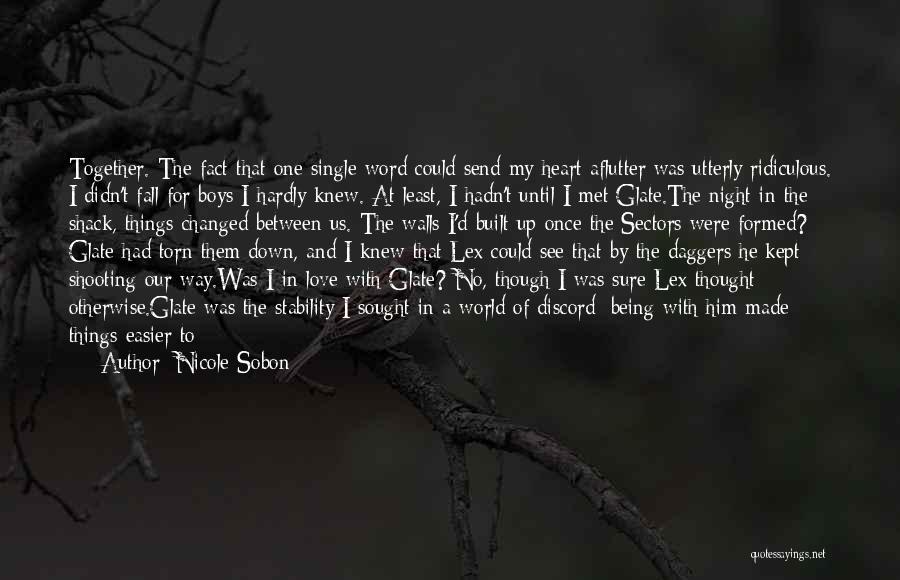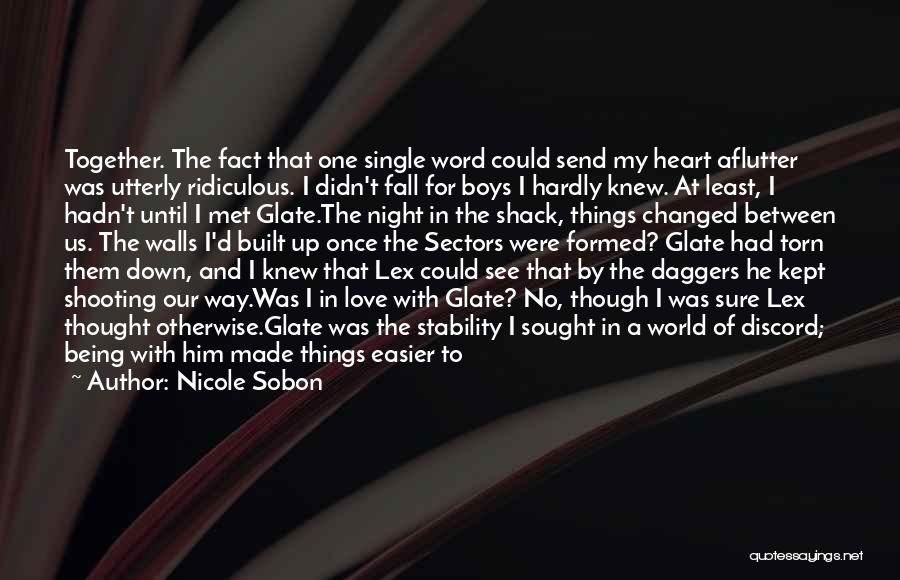 Related Authors
Related Topics