H.D. Gordon Quotes
There Is No Feeling That Is Comparable To That Of Being Truly Lost. I Don't Mean Lost In The Woods, Or Desert, But Lost In The Way That Only Can Happen Internally. Lost To The Deepest,
blackest Pit Of Your Soul, Clinging To Ghosts Of Past Times, When You Thought You Knew Who And
what You Were. When This Happens, You Have Two Choices; You Can Give In To Your Darkest Inclinations,
and Accept What You Are, Or You Can Fight, Knowing That It Is A Losing Battle, That The Good Half
of Your Soul Is Strong, But Can Never Erase The Bad Part.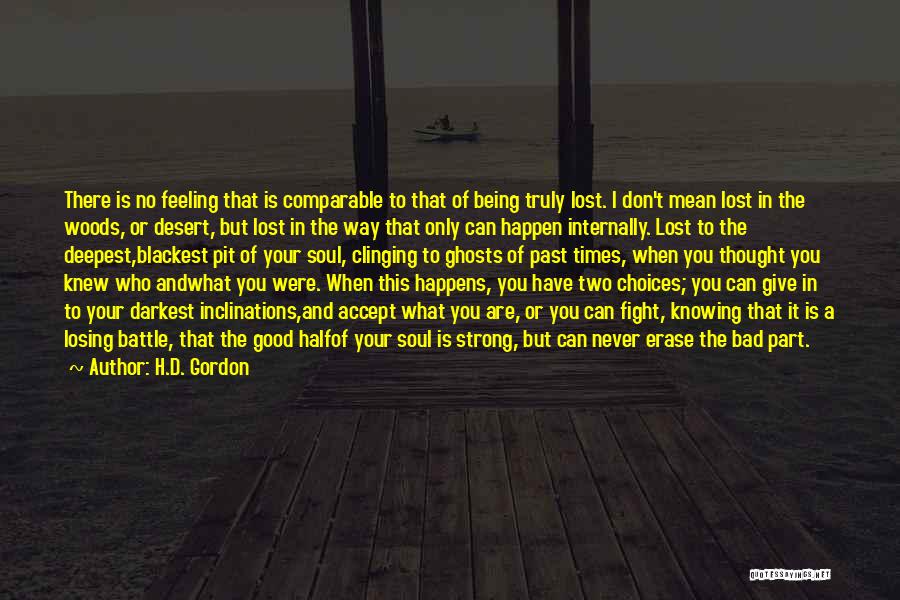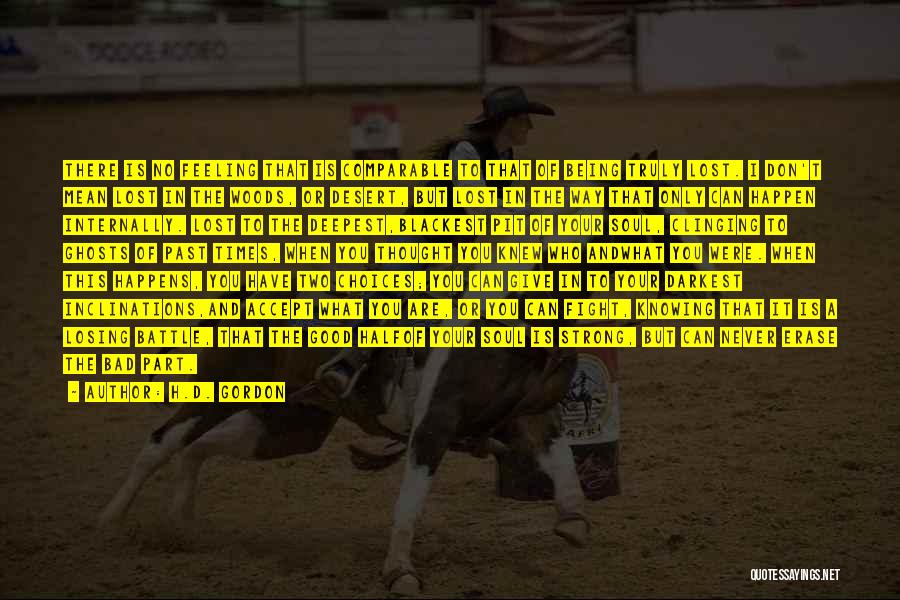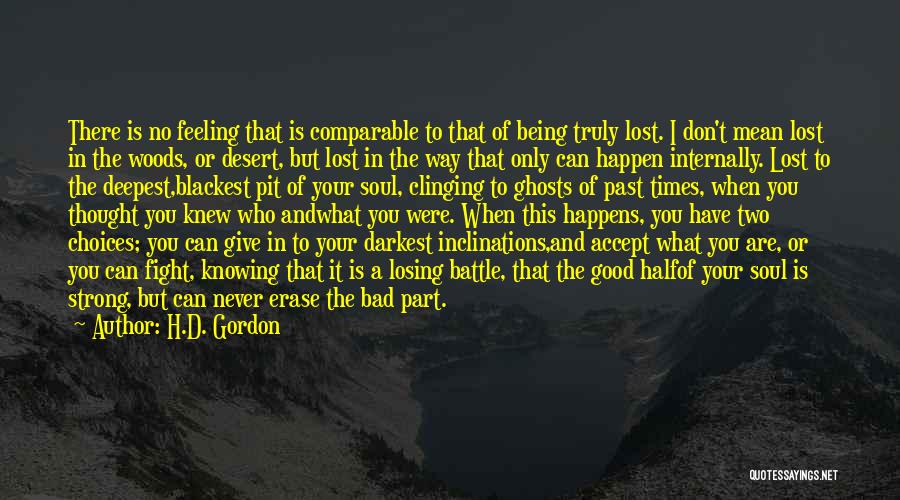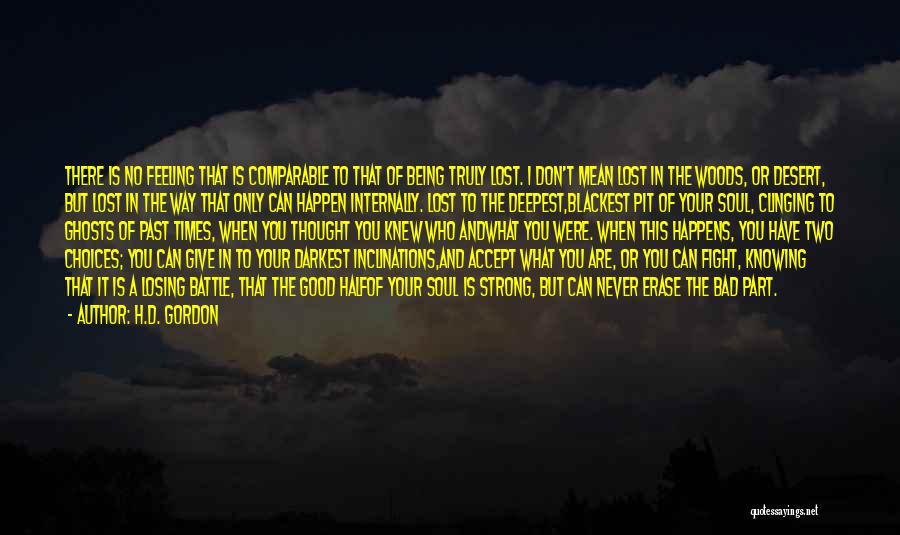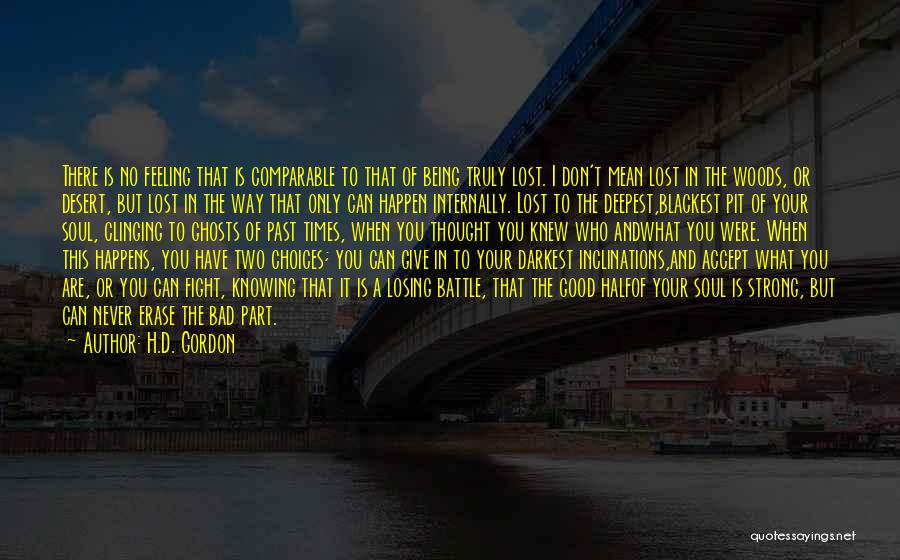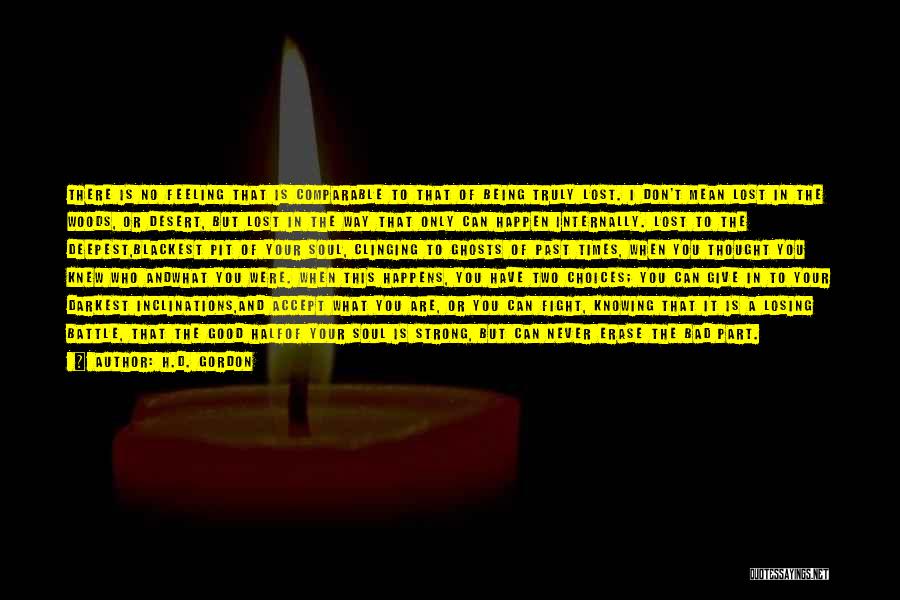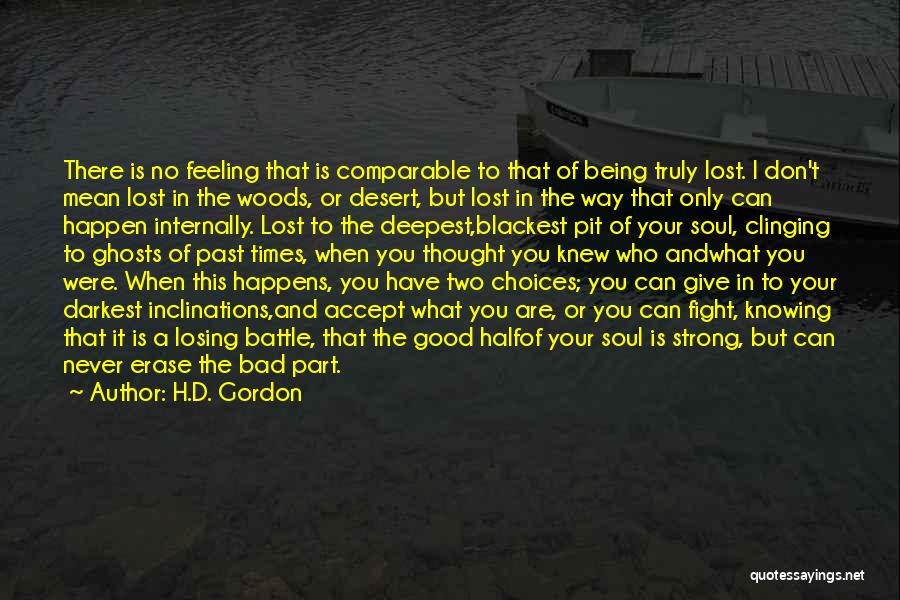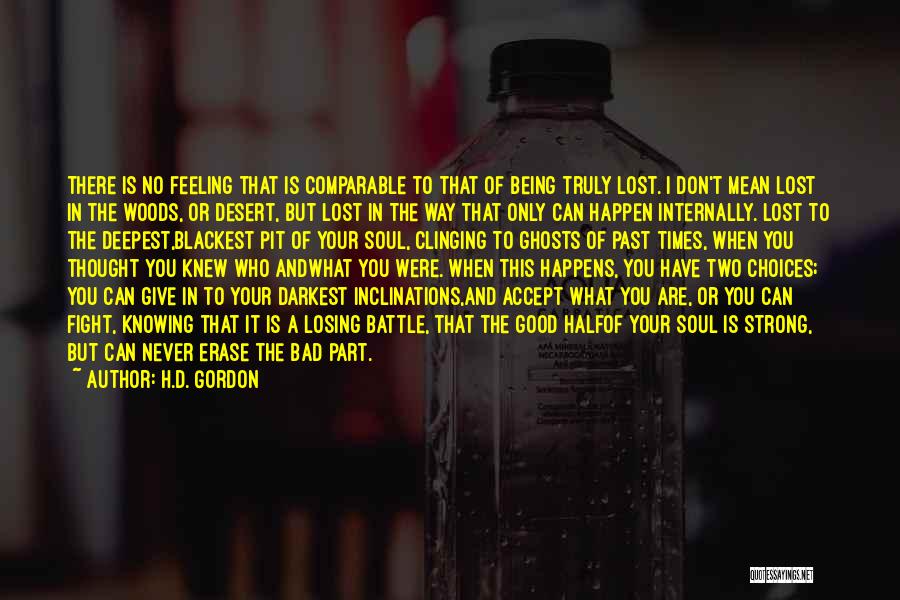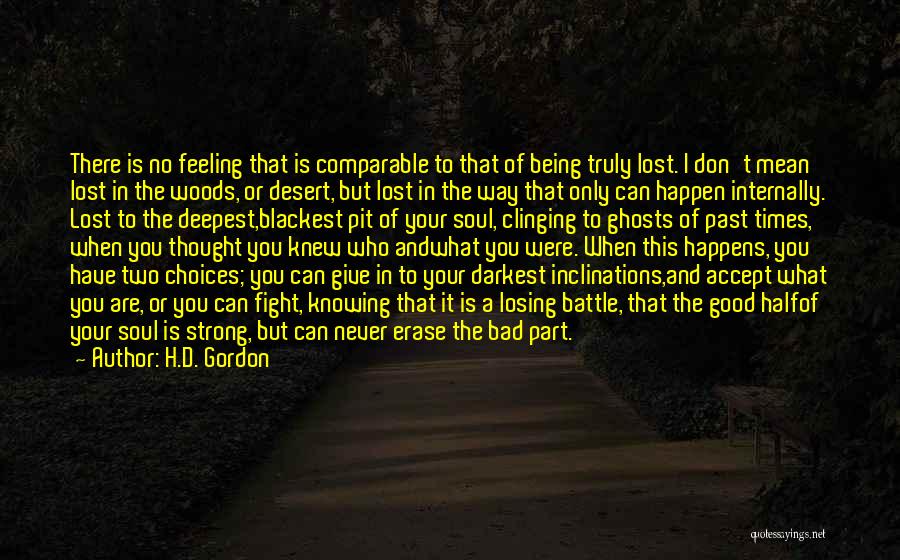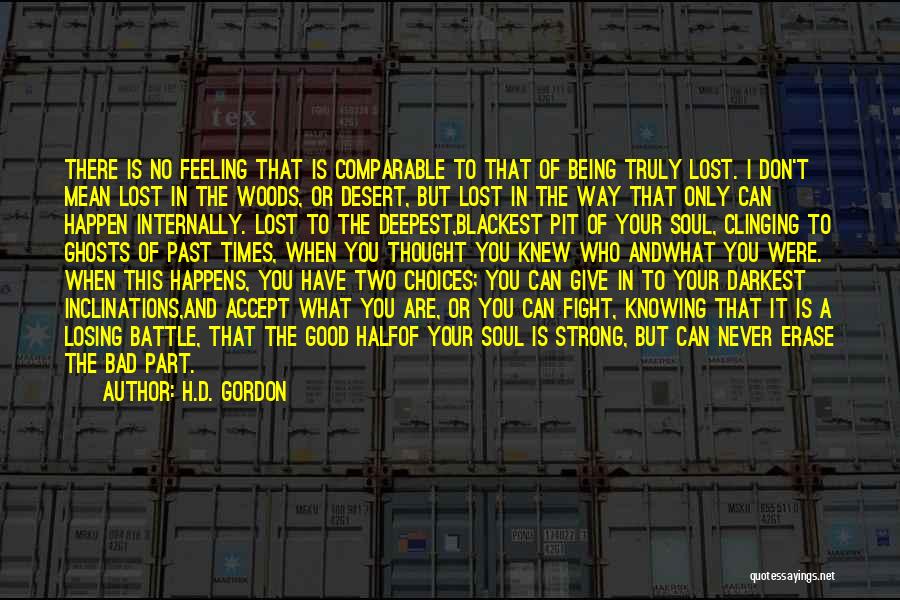 Related Authors
Related Topics