Berton Braley Quotes
The Working Song
By Breton Braley

Oh, We're Sick To Death Of The Style Of Song
That's Only A Sort Of A Simpering Song,
A Kissy Song And A Sissy Song
Or A Weepy, Creepy, Whimpering Song.
So Give Us A Lift Of A Lusty Song,
A Boisterous, Bubbling, Boiling Song,
Or A Smashing Song And A Dashing Song,
Oh, Give Us The Tang Of A Toiling Song,
The Chanty Loud Of The Working Crowd,
The Thunderous Thrall Of A Toiling Song!

Ay, Sing Us A Joyous Daring Song,
Not A Moaning, Groaning, Fretting Song,
But A Ringing Song, And A Swinging Song,
A Rigorous, Vigorous, Sweating Song.
We Have Had Enough Of The Gypsy Song,
Which Is Only A Lazy, Shirking Song,
So Toughen Your Throat To A Rougher Note
And Give Us The Tune Of A Working Song,
A Tune Of Strife And The Joy Of Life,
The Beat And Throb Of A Working Song!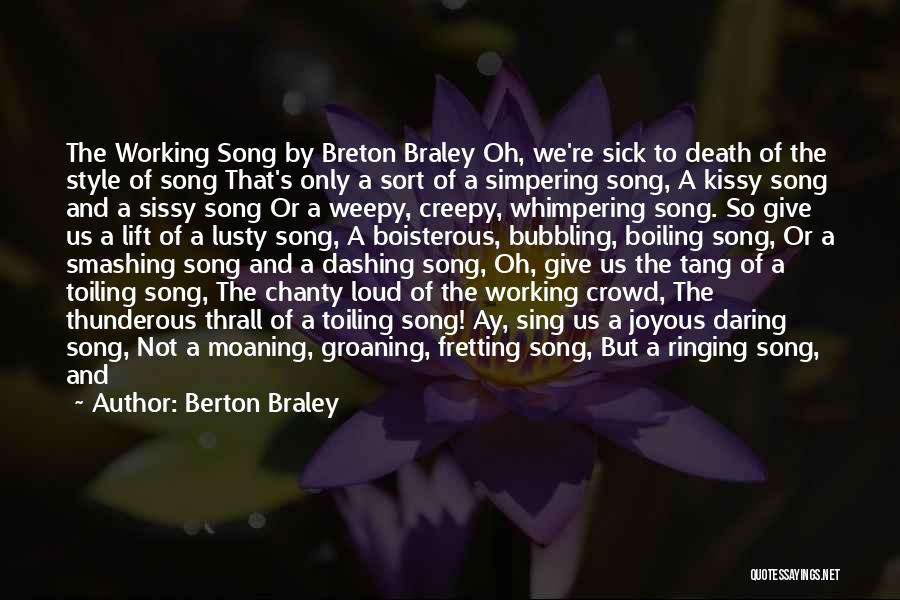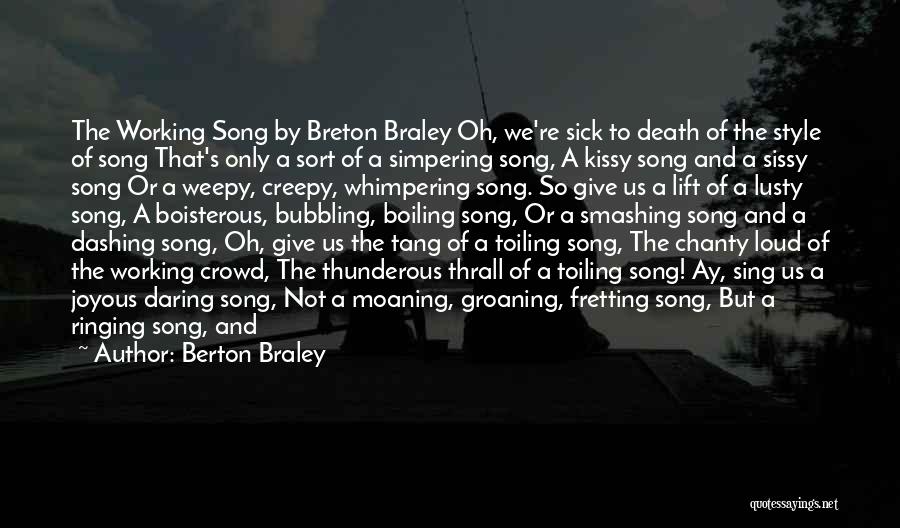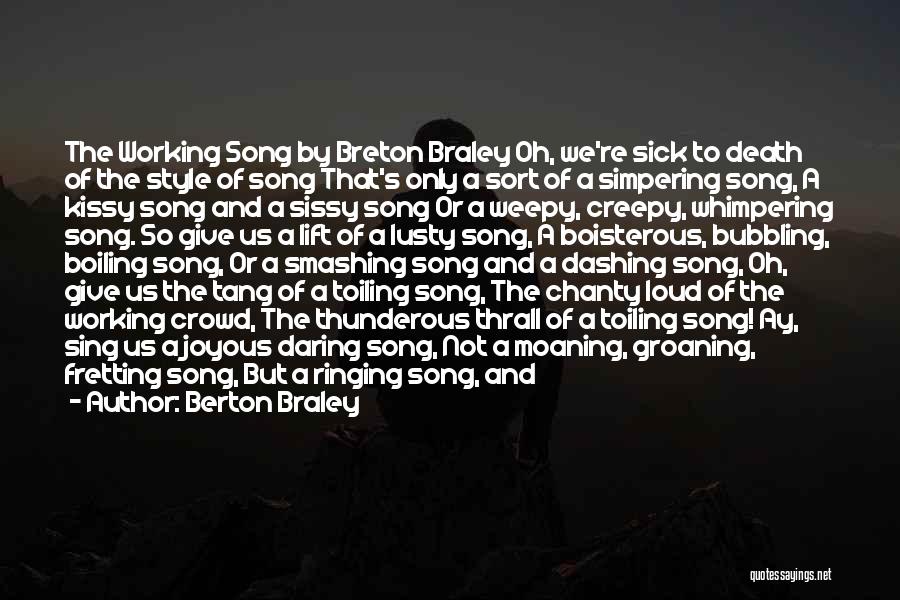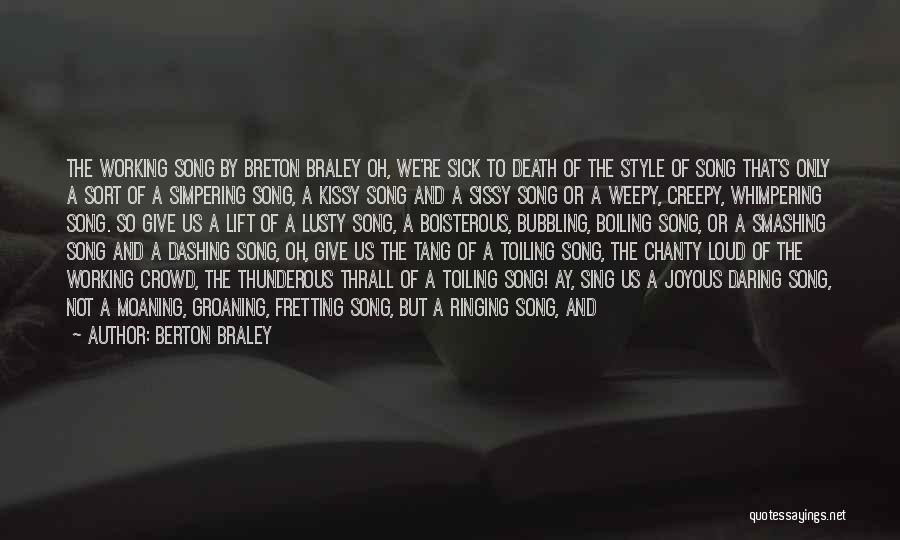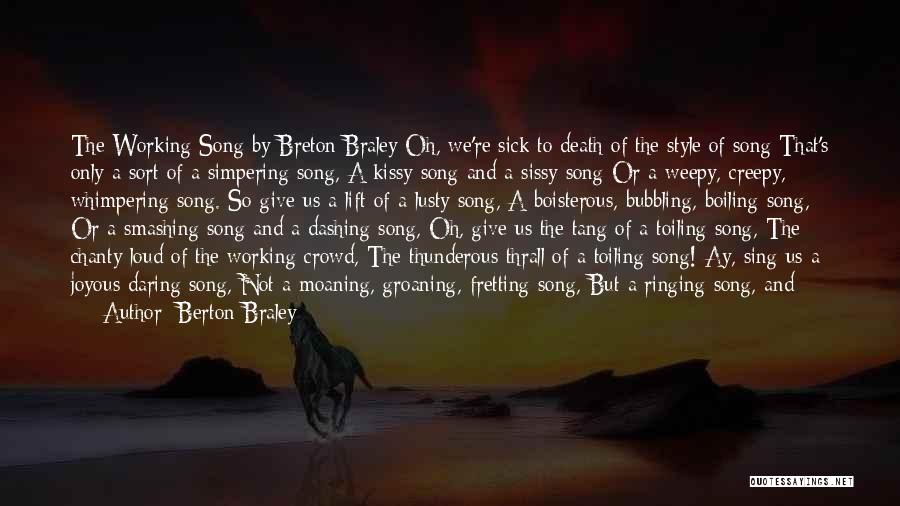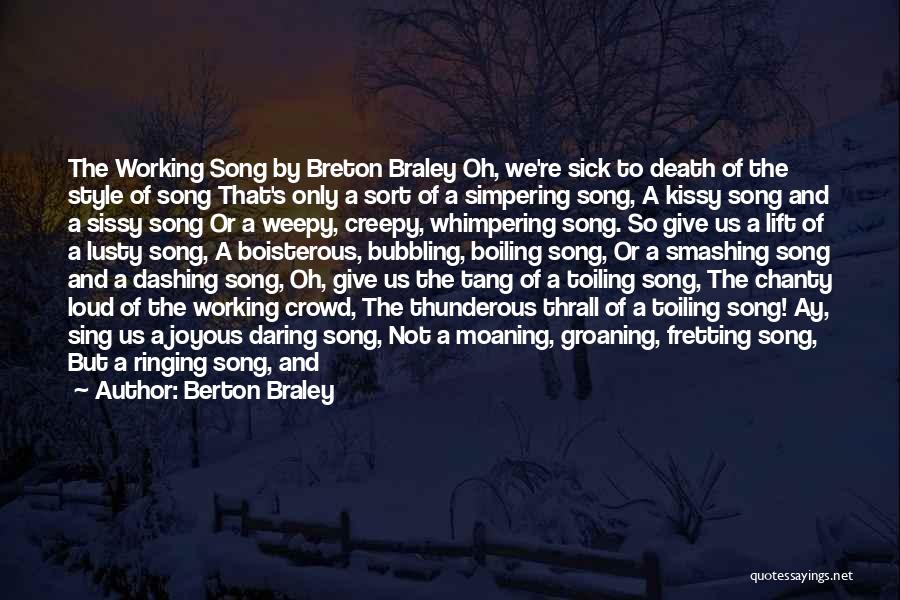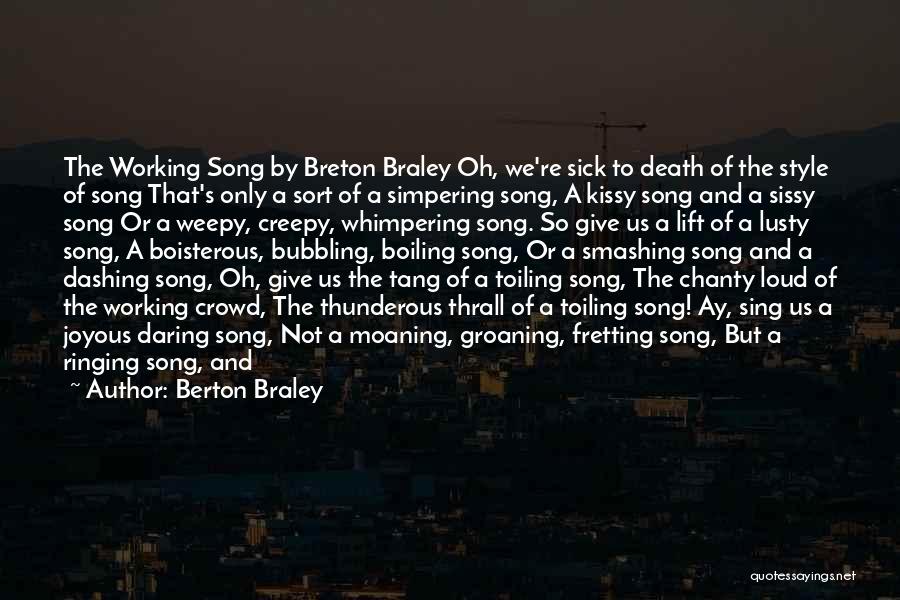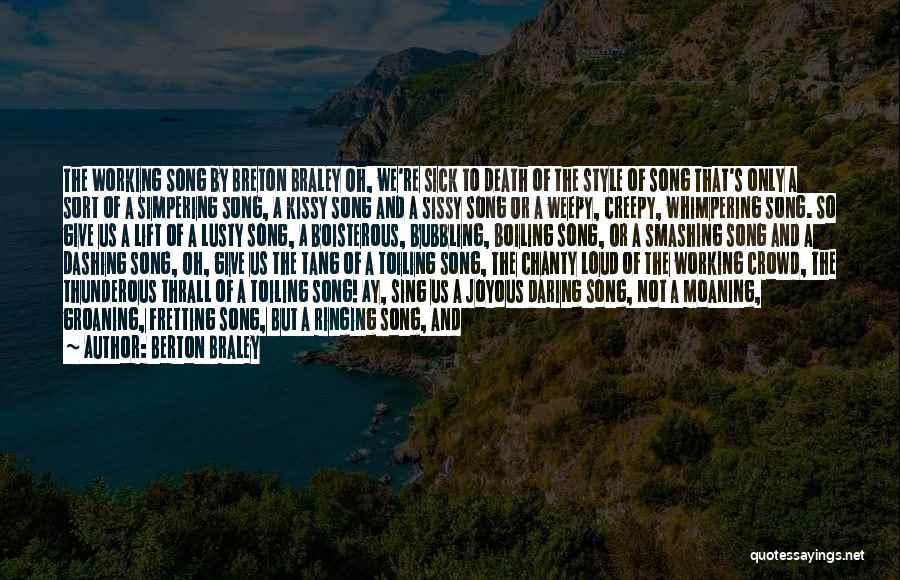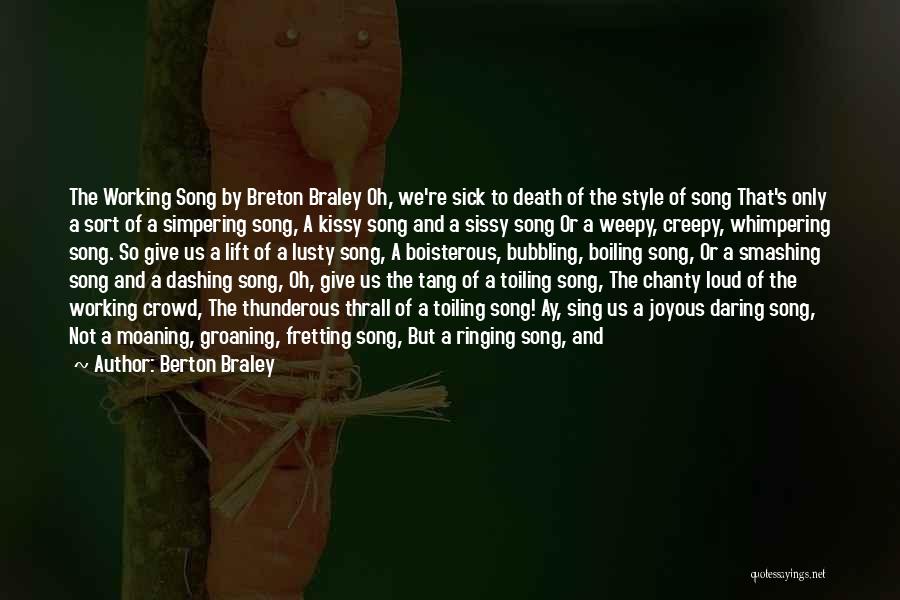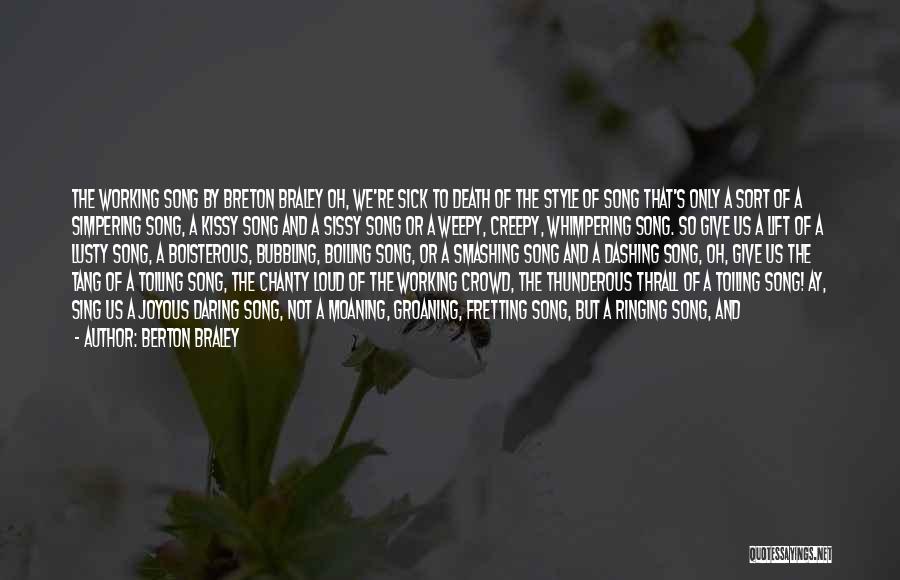 Related Authors
Related Topics