Laurell K. Hamilton Quotes
The Ulfric Had Waded Into The Pack With My Blood In His Hands. They Surrounded Him, Touching Him, Caressing, Begging For Him To Share. He Dipped His Lingers In The Nearly Empty Cup And Held Them Down For The Wolves To Lick.
Edward Came To Stand Near Me. He Said Nothing, Just Helped Me Put Pressure On The Wound, Got More Napkins From Under The Bar And A Clean Cloth To Tie It Tight. Our Eyes Met, And He Just Shook His Head, The Faintest Of Smiles Playing On His Face. Most People Pay Money For Information.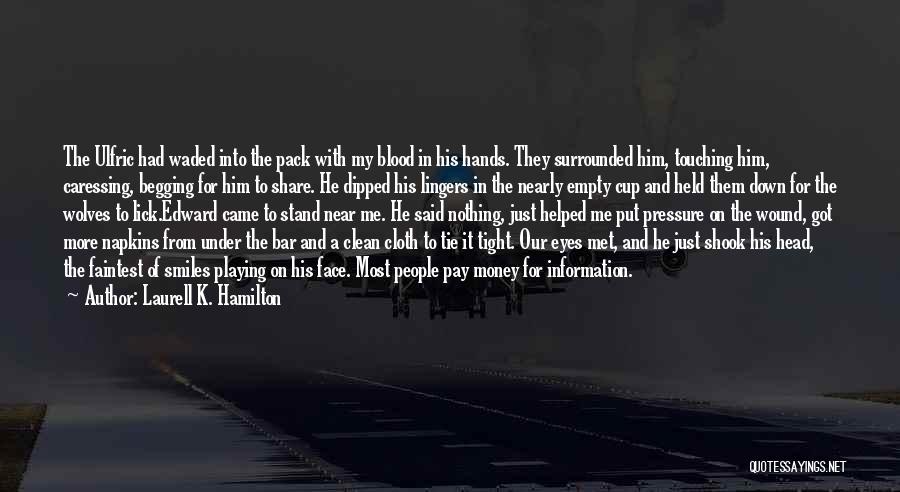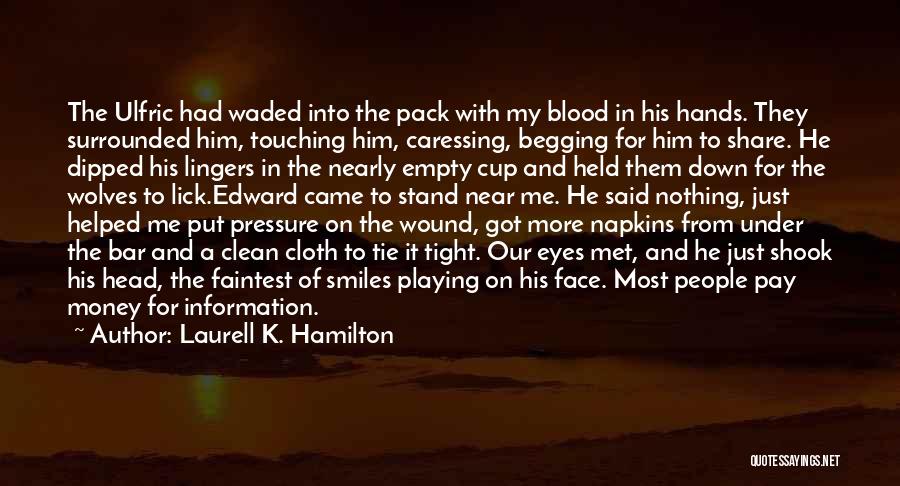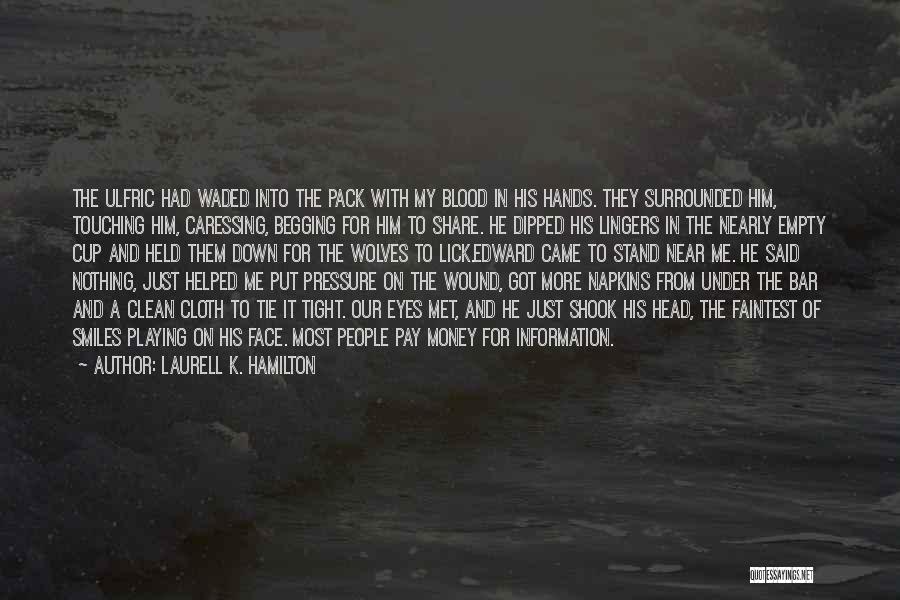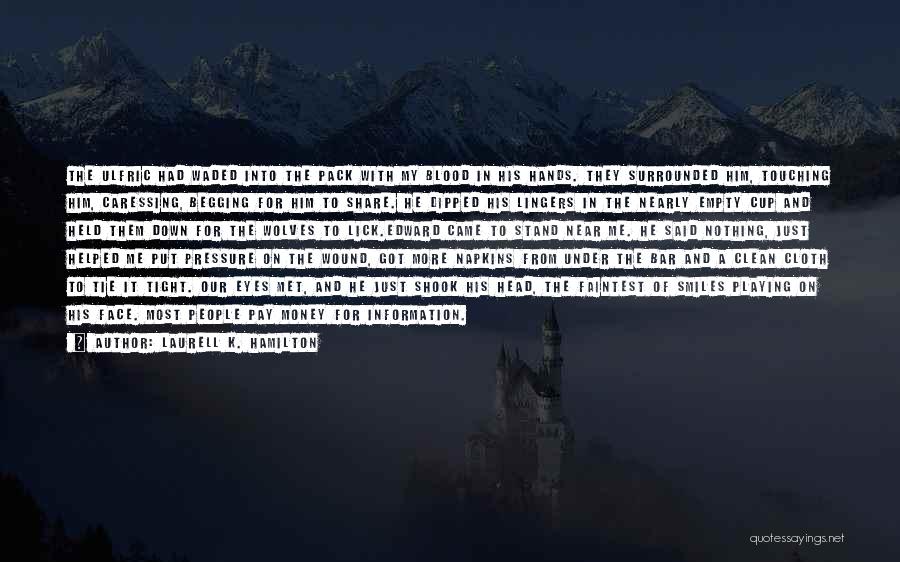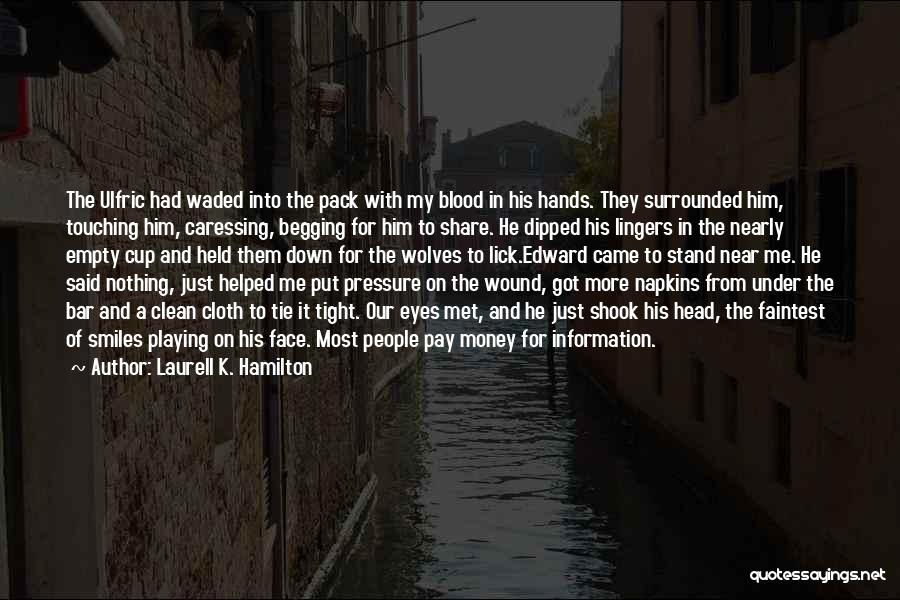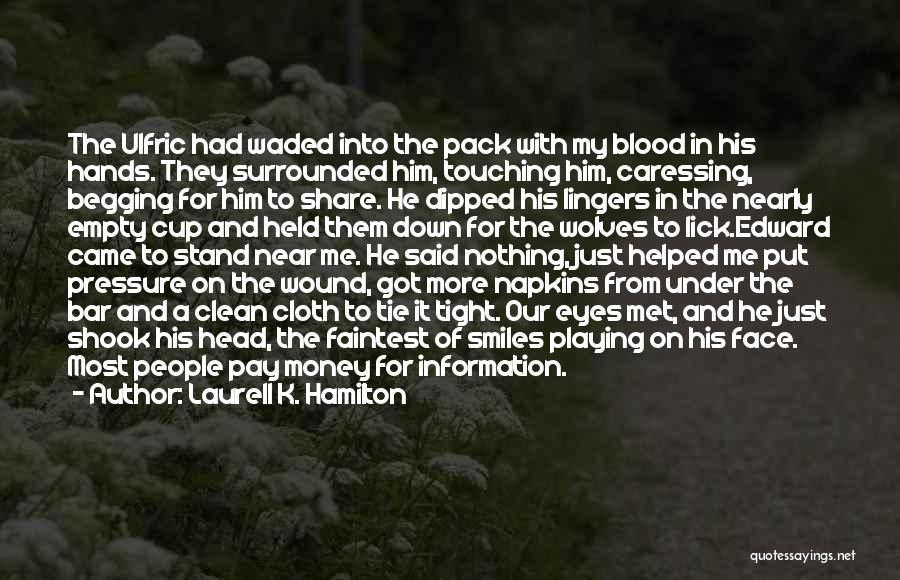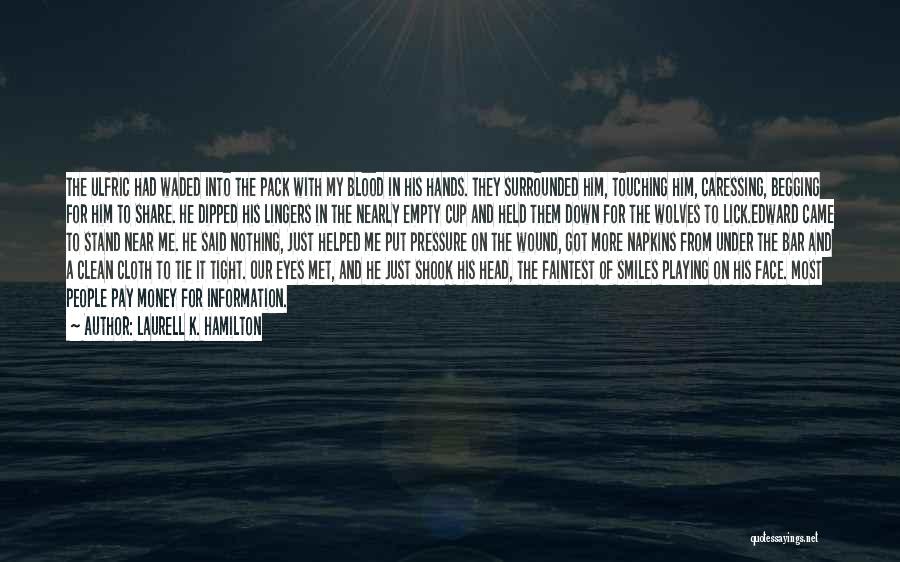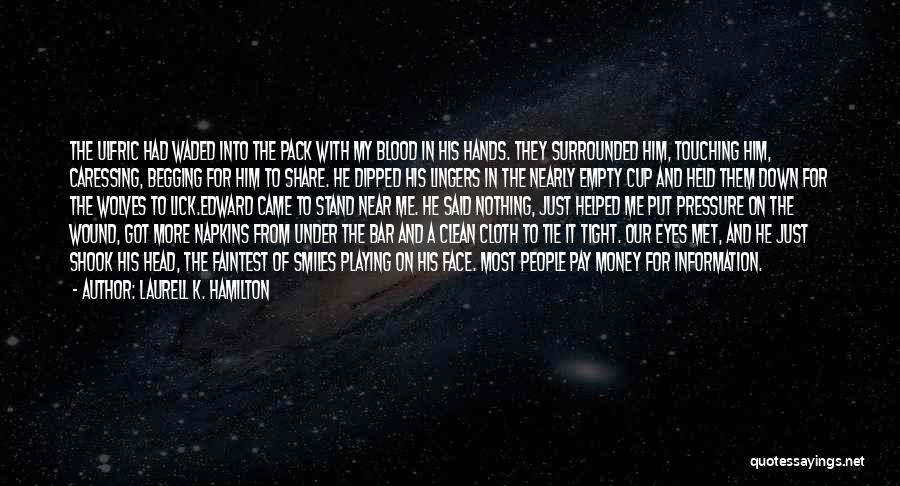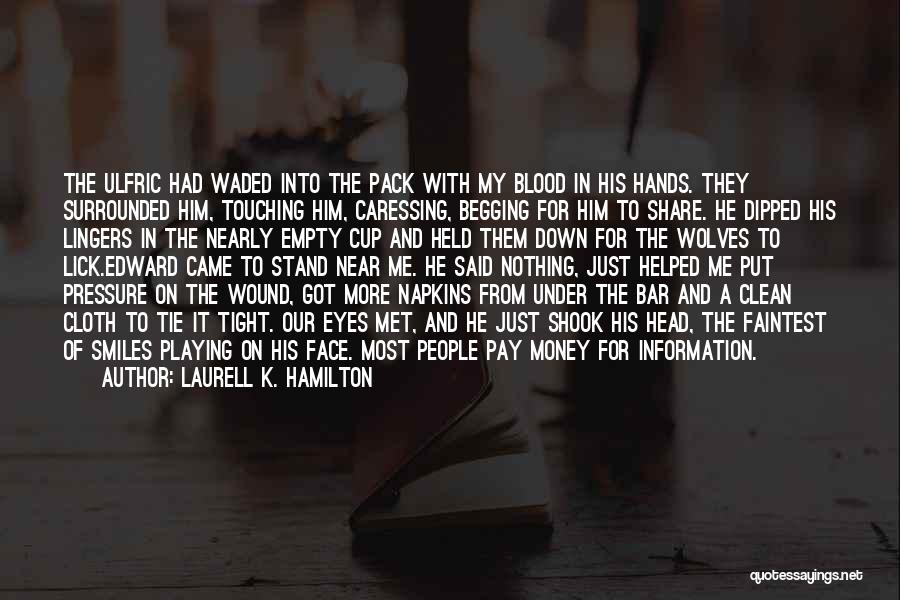 Related Authors
Related Topics