Sydney J. Harris Quotes
The Truly Terrible Thing About The War Spirit, About The Fear And Hate Hysteria It Generates, Is That It Forces Us To Think And Talk And Feel In Terms Of Abstractions - Those "communists" This Time, Those "fascists" Last Time.
But Those We Are Fighting And Killing Are People - Men, Women And Children - Not Political, Geographic Or Economic Abstractions. They Are, In The Main, As Decent And Fearful And Confused As We Are. And They Regard Us As Abstractions As Much As We Do Them.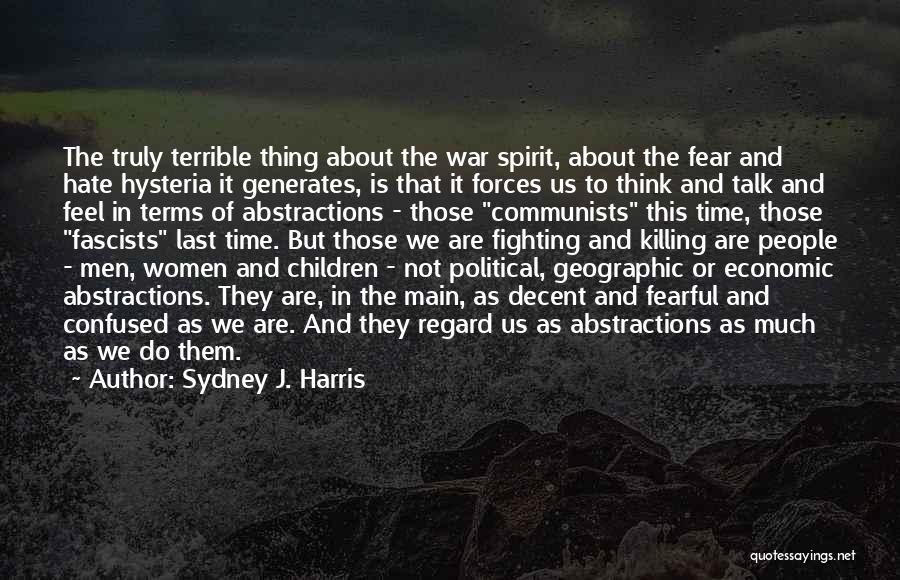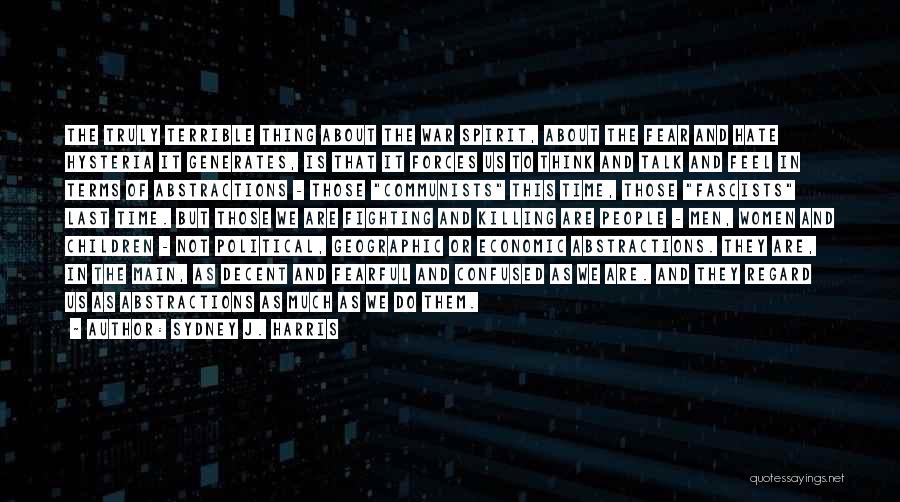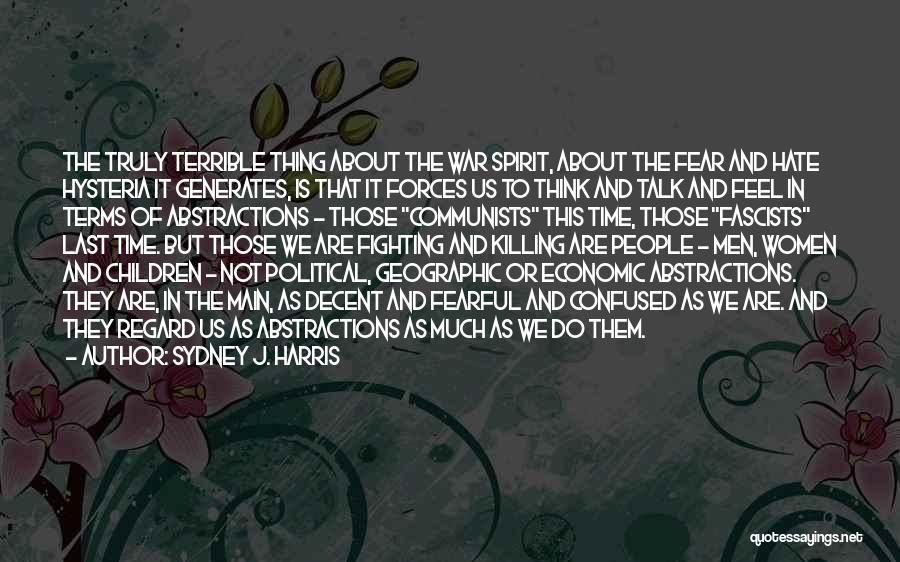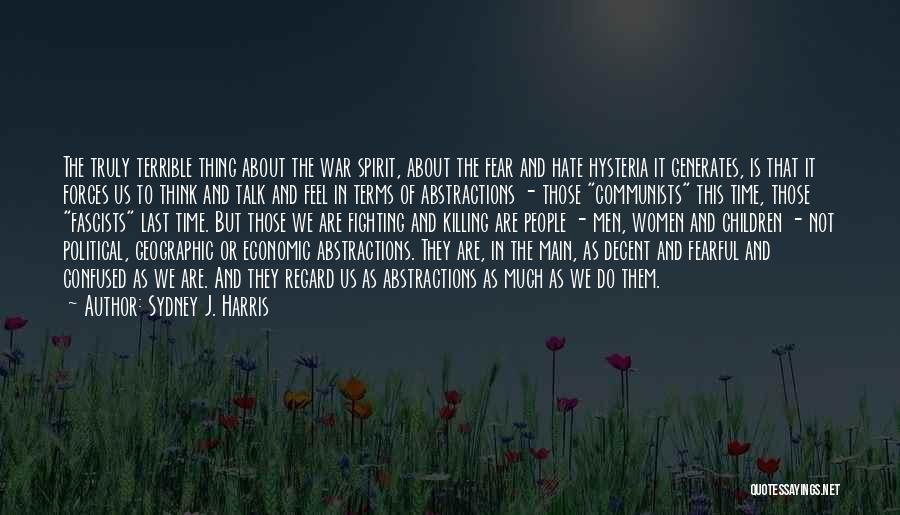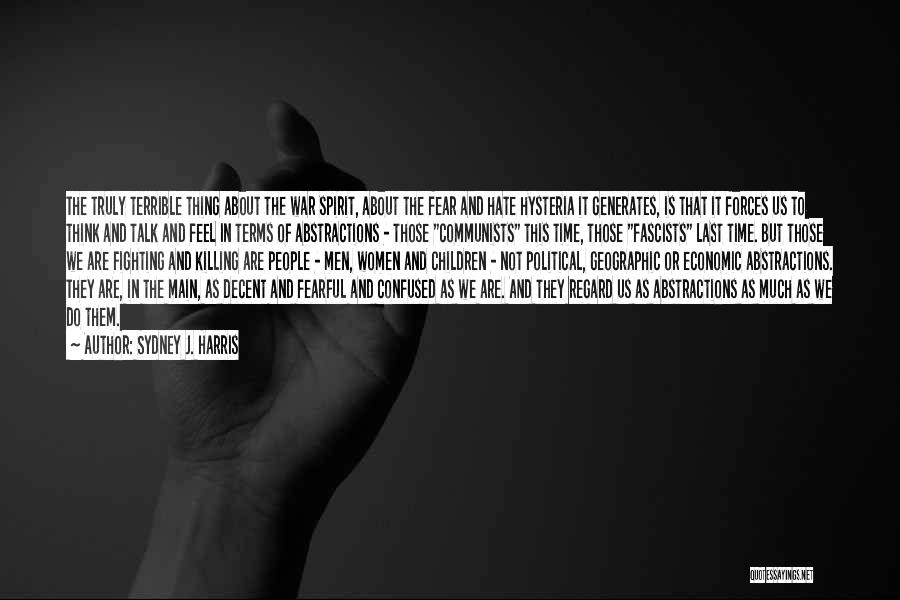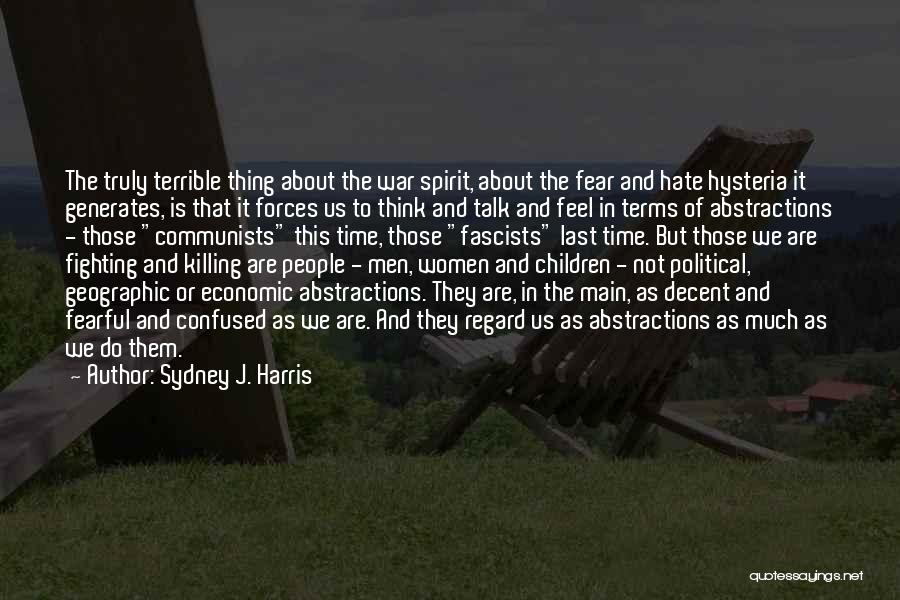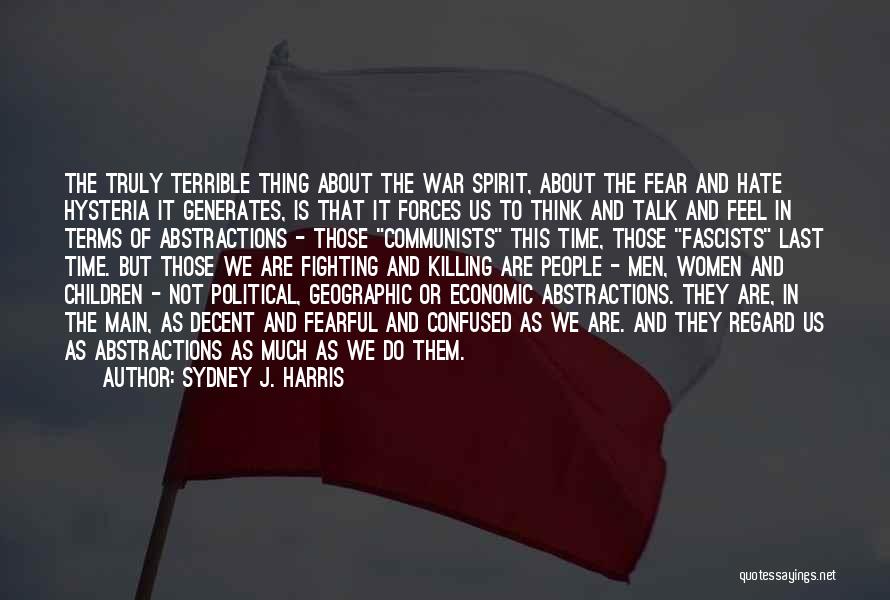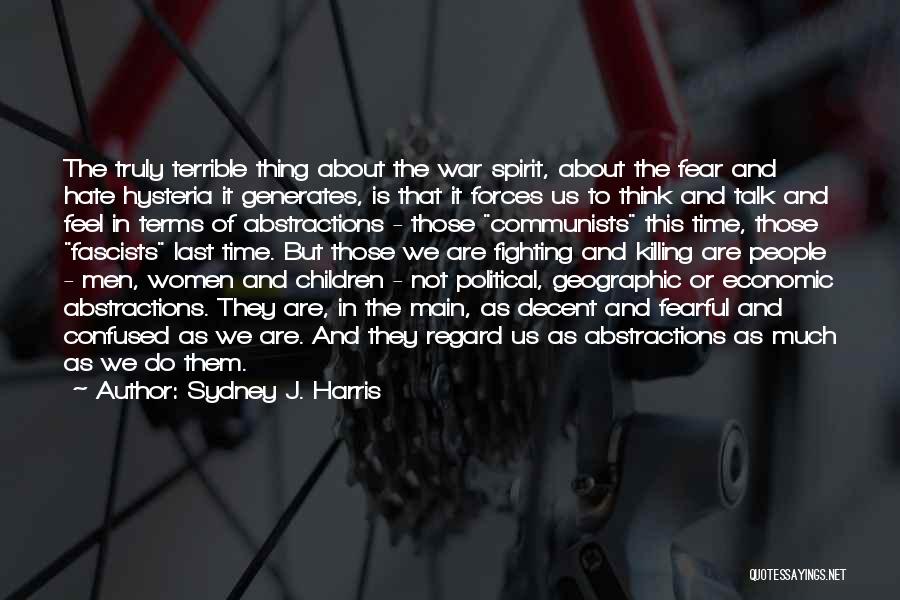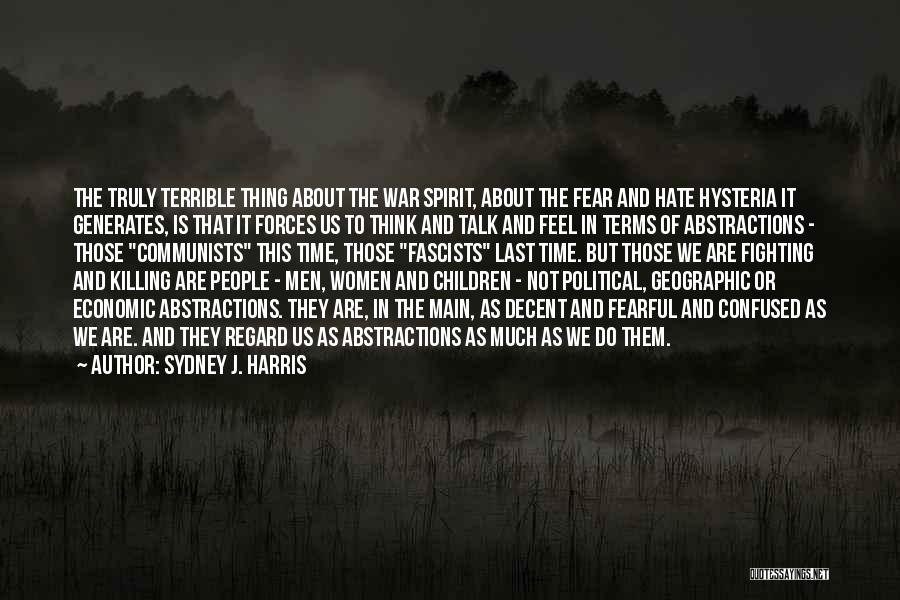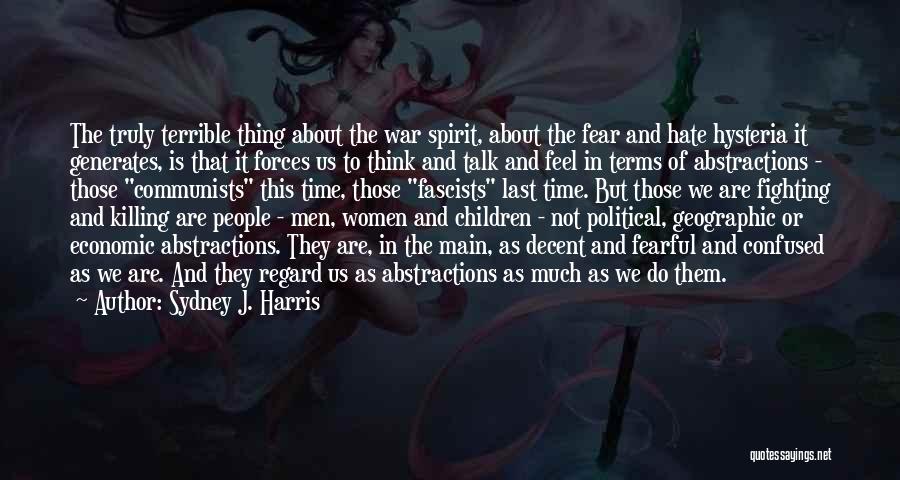 Related Authors
Related Topics