John Mortimer Quotes
Take Sex, For Instance.'
'What Do You Want Me To Do With It?'
'Try To Be Serious For A Moment. Take The Sex Life Of Our Father.'
[ ... ]
Even After A Couple Of Brandies He Felt Extremely Reluctant To Discuss Sex And His Father. 'It's Something I'd Rather Not Think About,' He Said. 'We All Come Into Existence As A Result Of A Momentary Embrace By Our Parents Which Find Impossible To Imagine. [ ... ] We All Assume We're The Result Of Our Own Particular Immaculate Conception.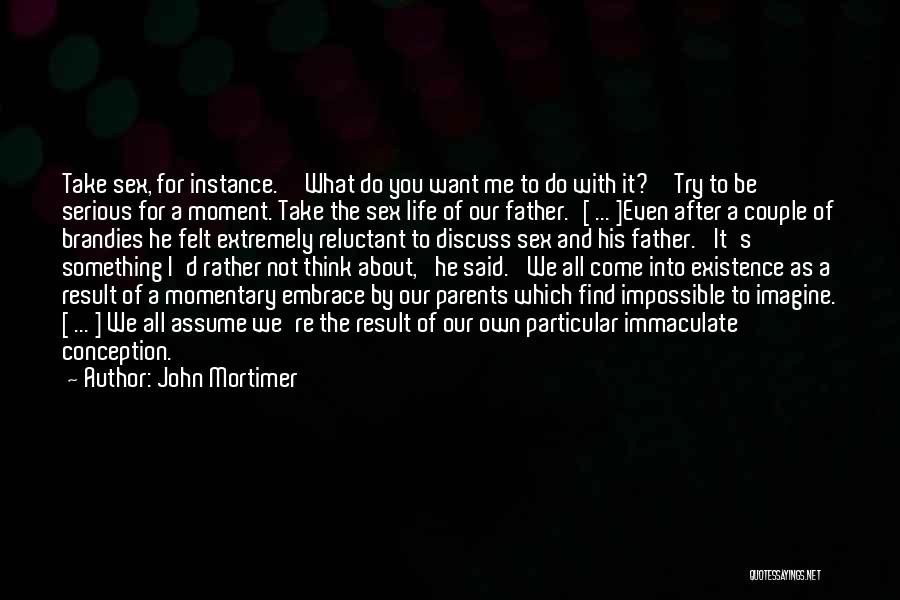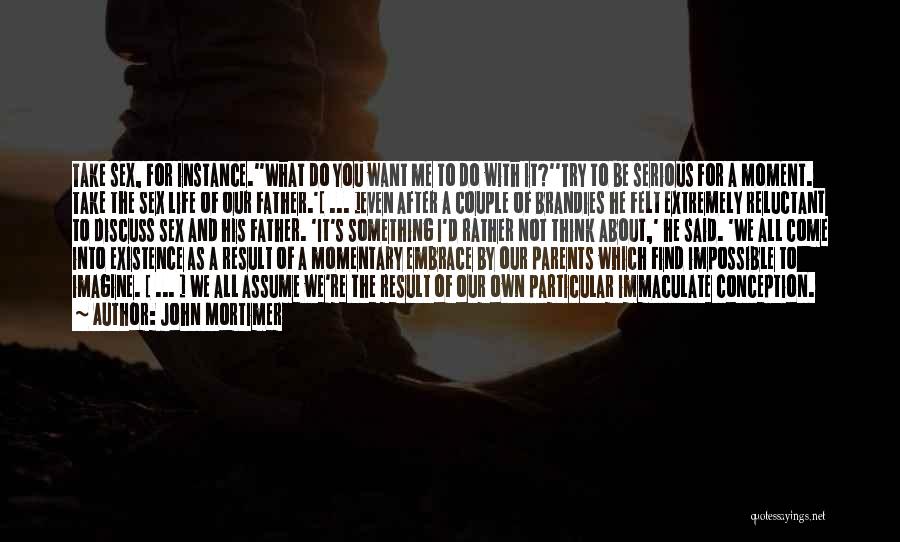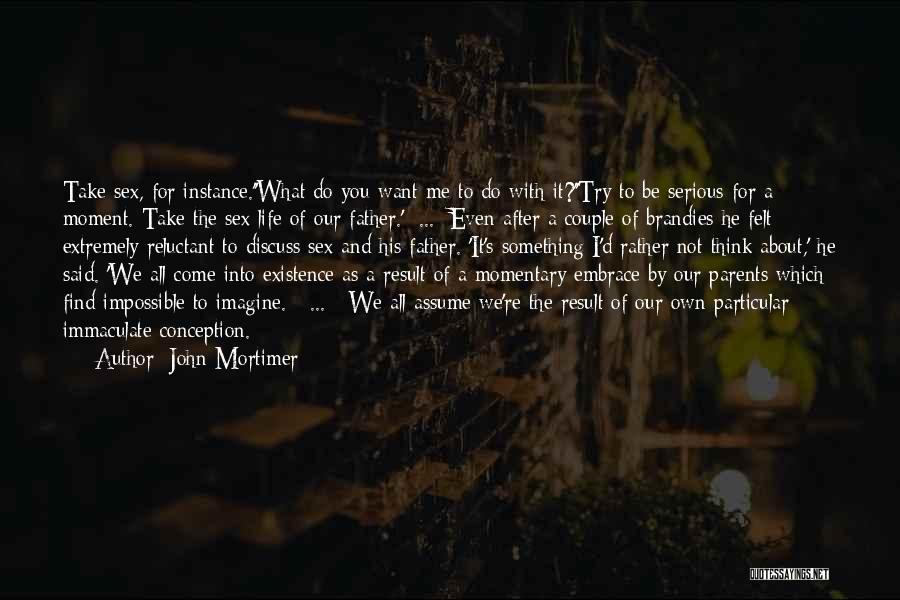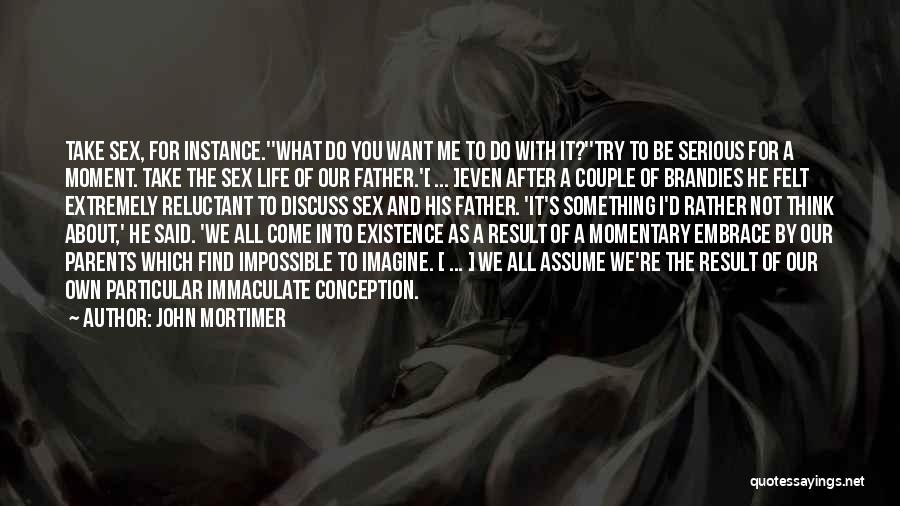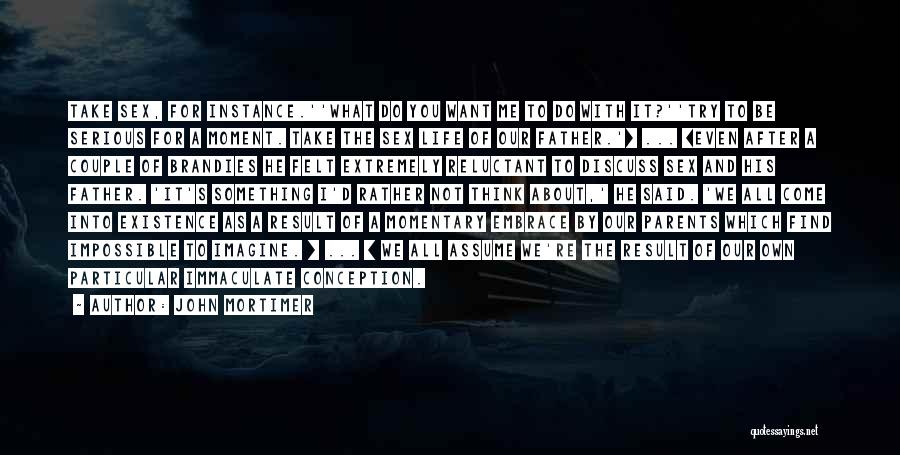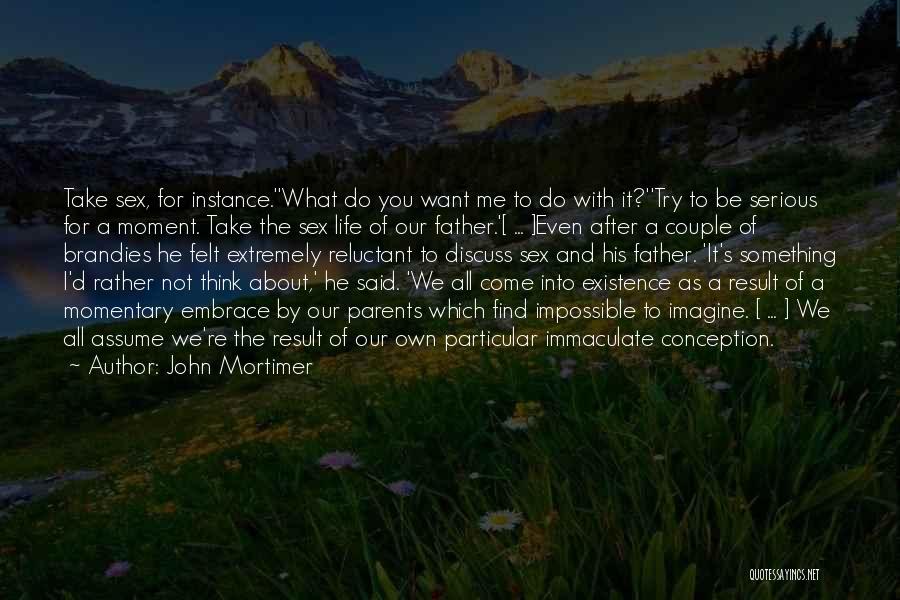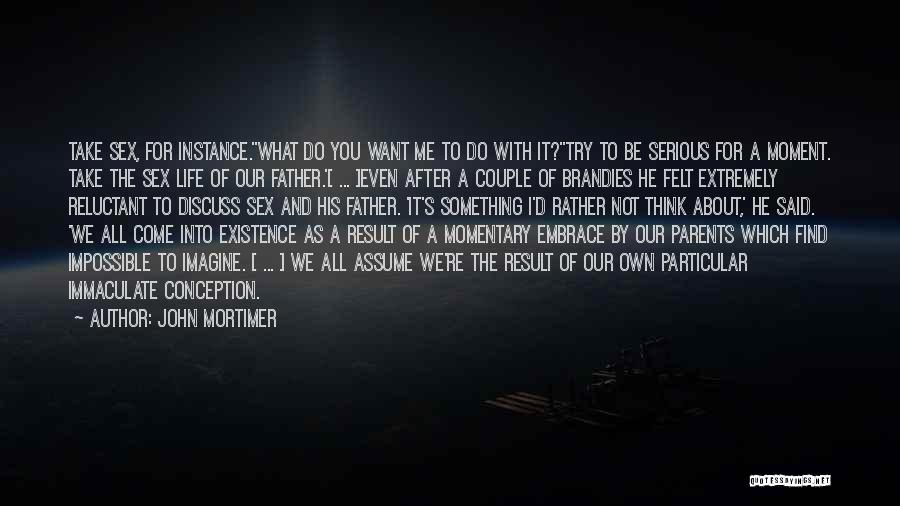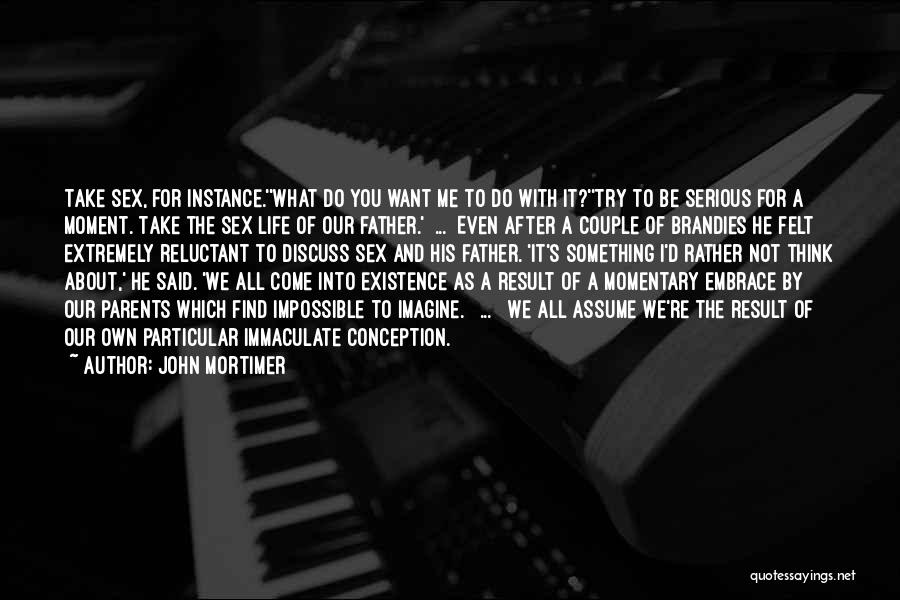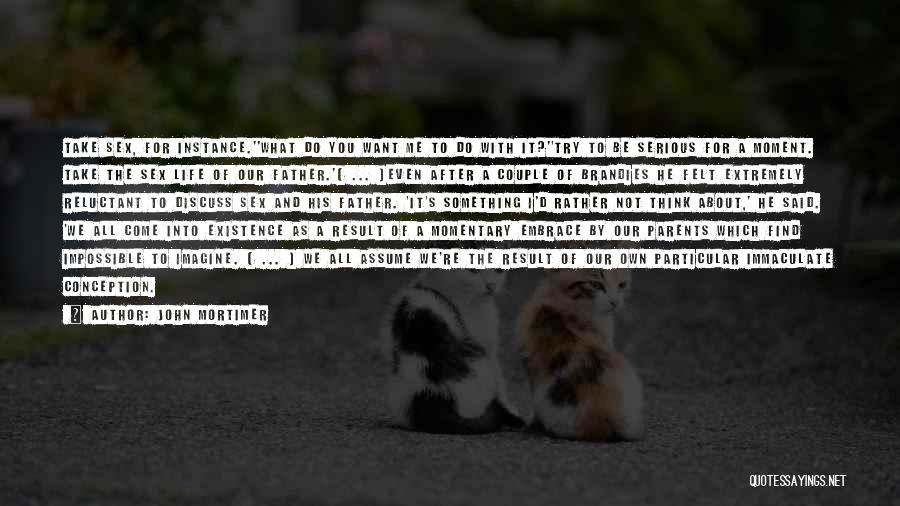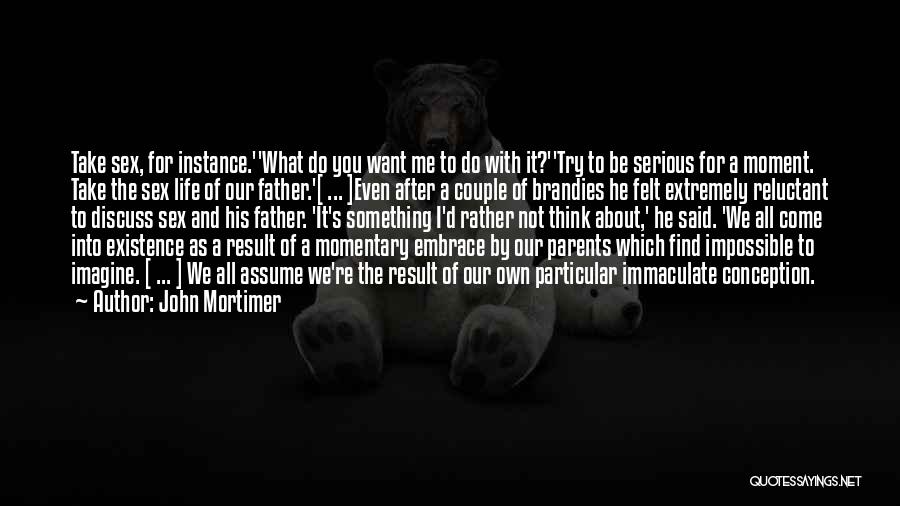 Related Authors
Related Topics