William Stafford Quotes
Storm Warning
Something Not The Wind Shakes Along Far
like A Sky Truck In Low Gear
over Oregon. Like The Shore Wind Baying Along Through Fir
but Not Now The Wind, No, Not Really So,
it Is A New Weight And Force
that Begins To Blow.
This Winter They'll Still Call It Wind And Let It Explore;
and When They Talk It Over Next Summer There By The Shore,
along Through The Scrub And Salal The New Something Will Range.
In A Hurry, Late, It Won't Wait For The Air.
In The Fall Again They'll Remember, Each Of Them, Back To Now.
They'll No Longer Call It Wind, They'll Want It All Changed.
They'll Want It All Different Then, But They Won't Know How.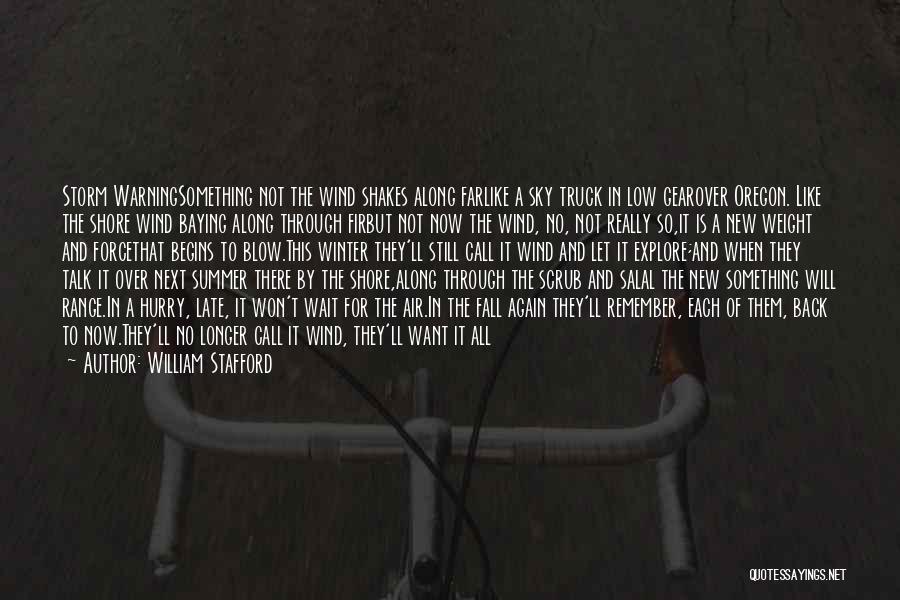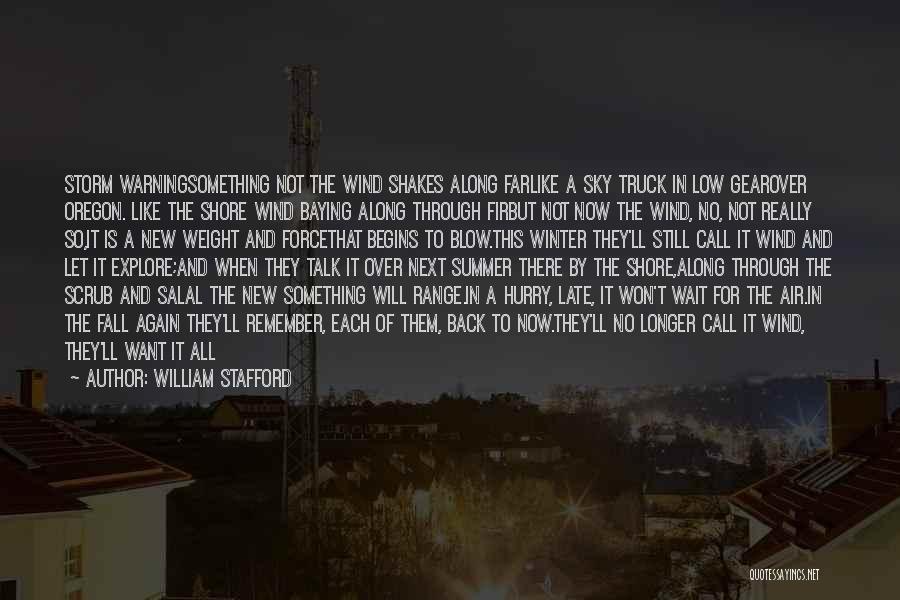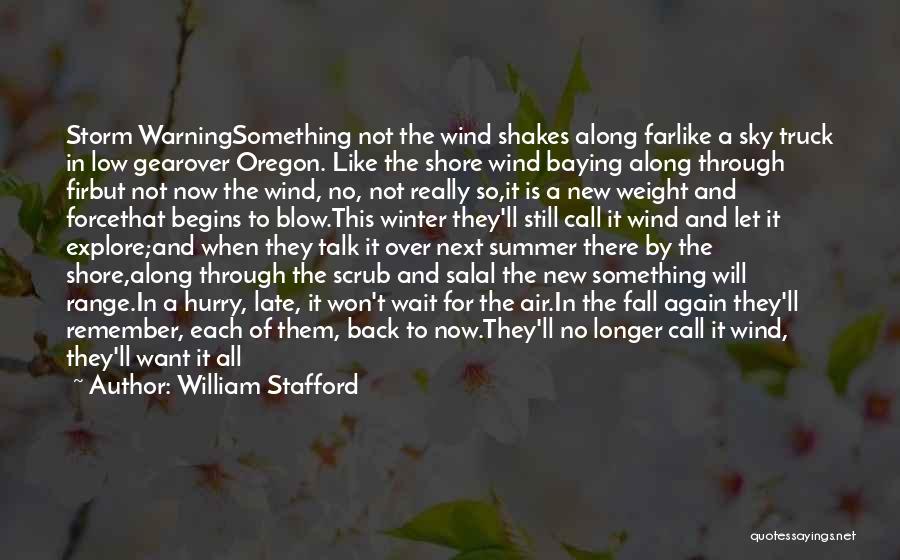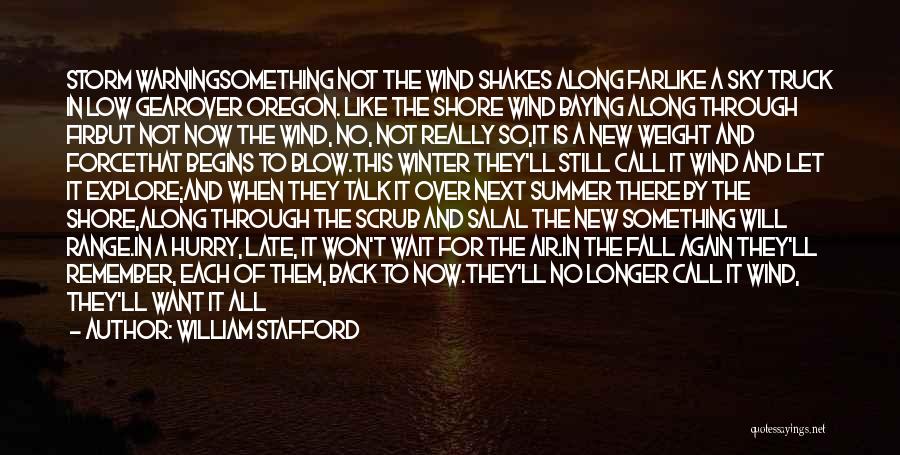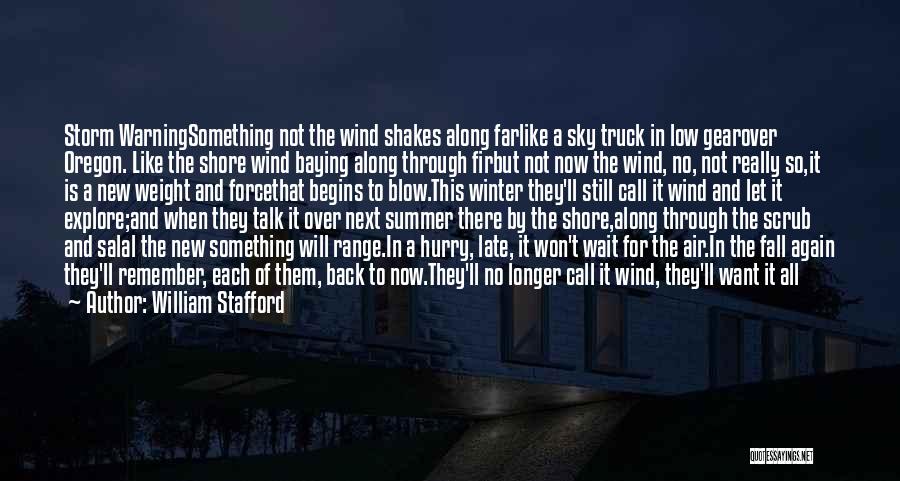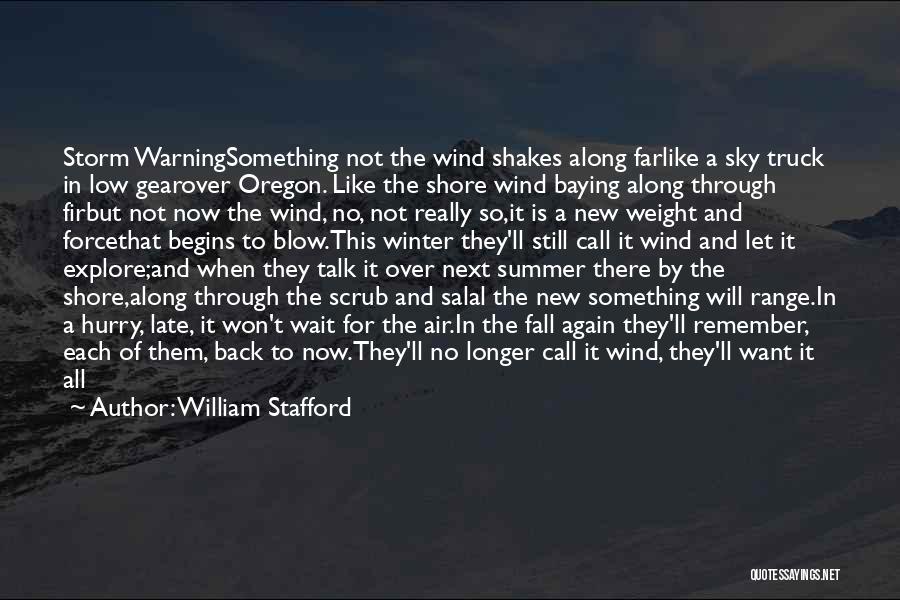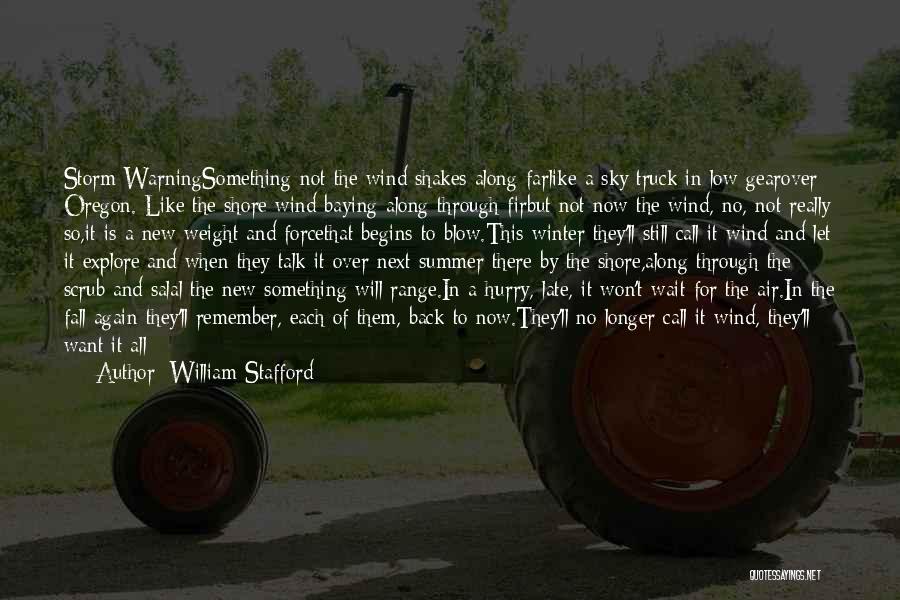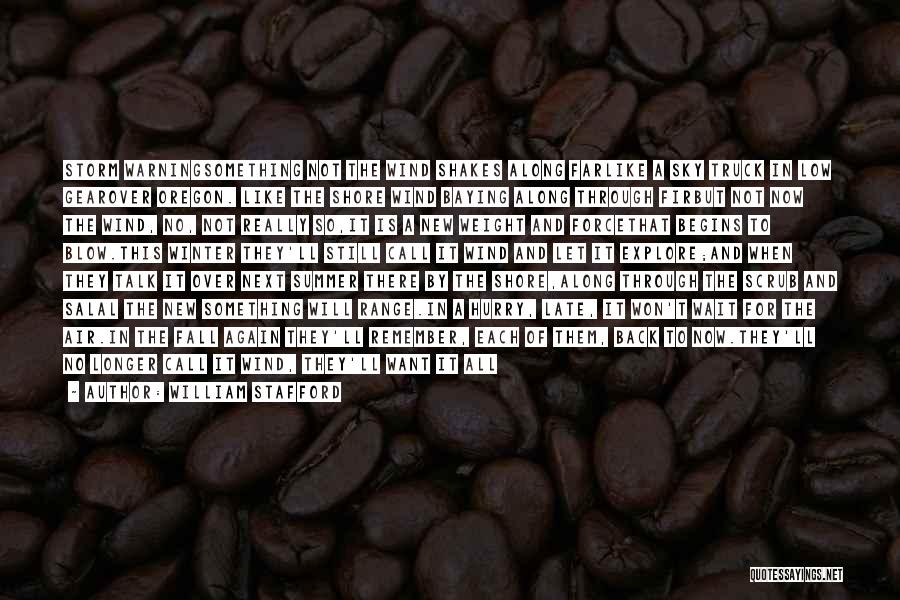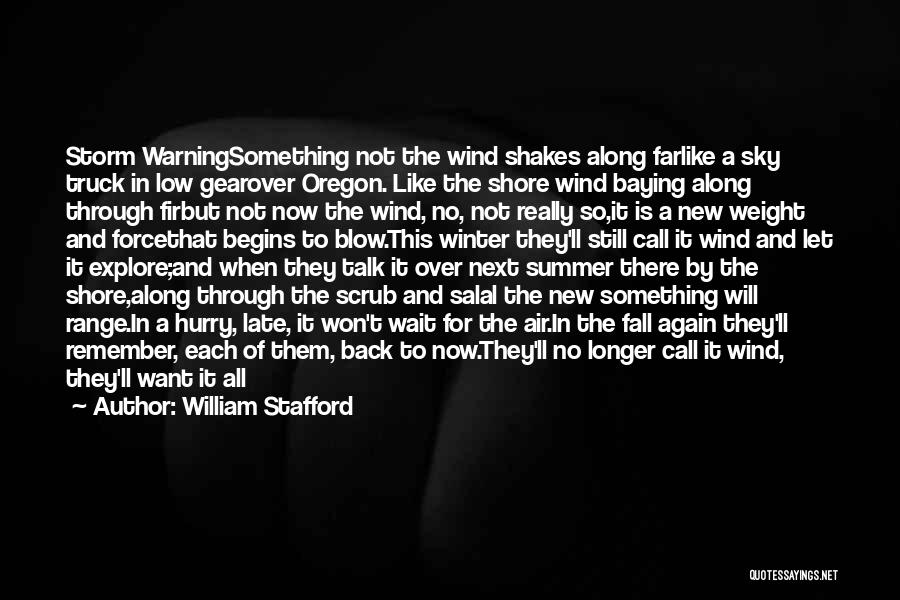 Related Authors
Related Topics