Kelly Williams Brown Quotes
Step 6: Stop Enjoying Things Ironically. Just Enjoy Them
Know What? I Love Britney Spears And Forever 21. And I Could Pretend Like It's This Whole Meta Thing Where I'm Not Actually Enjoying It But Rather Just Making This Esoteric Statement On Lowbrow Culture, But (insert Handjob Motion Here).
The Truth Is That I Love Trashy Dance Pop And The Garments That Are Its Clothing Equivalent. You Don't Need To Make Your Tastes A Self-conscious Statement About Who You Are. Just Unapologetically Like The Things You Like.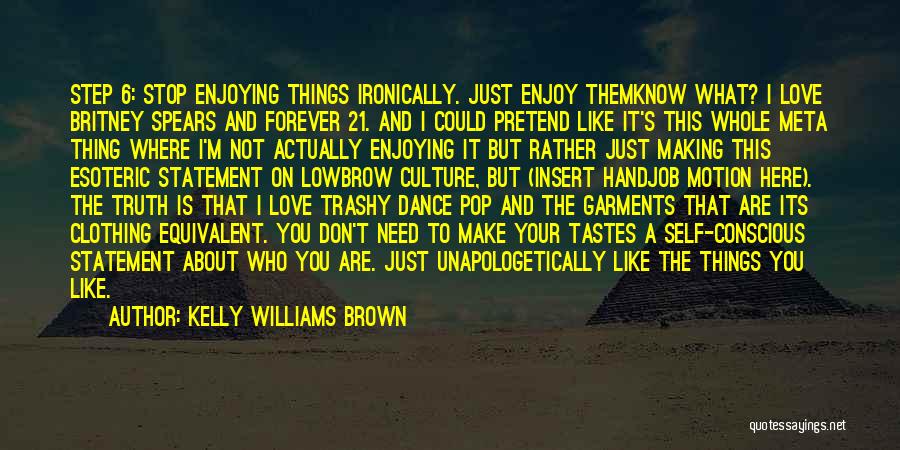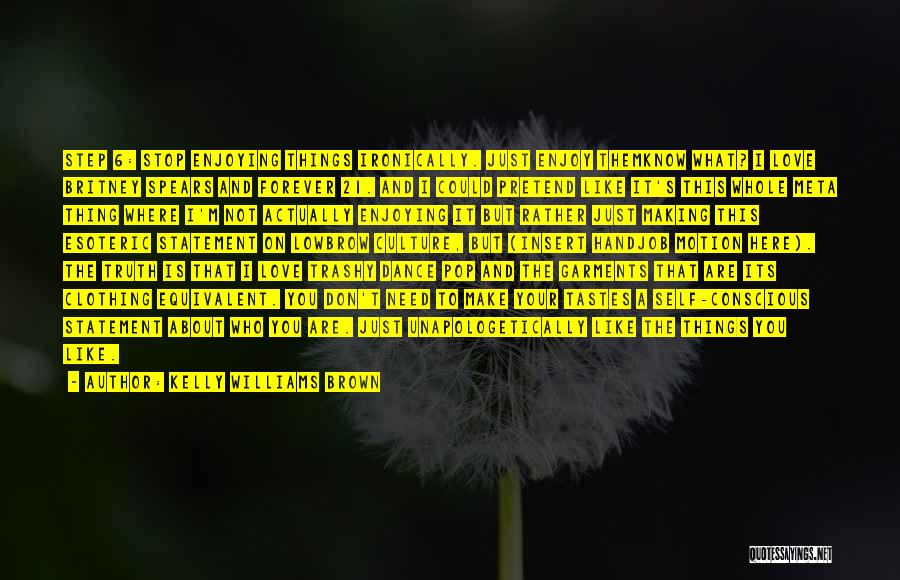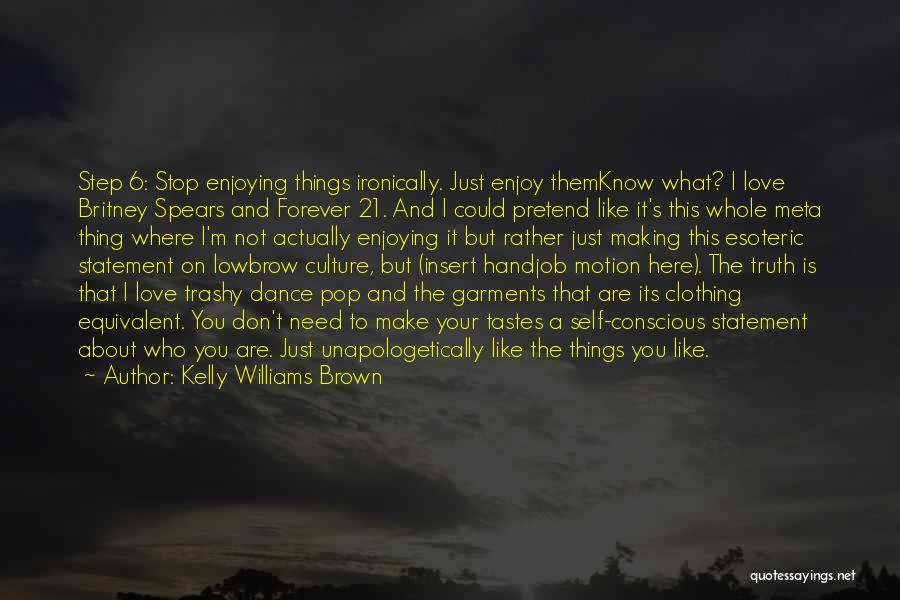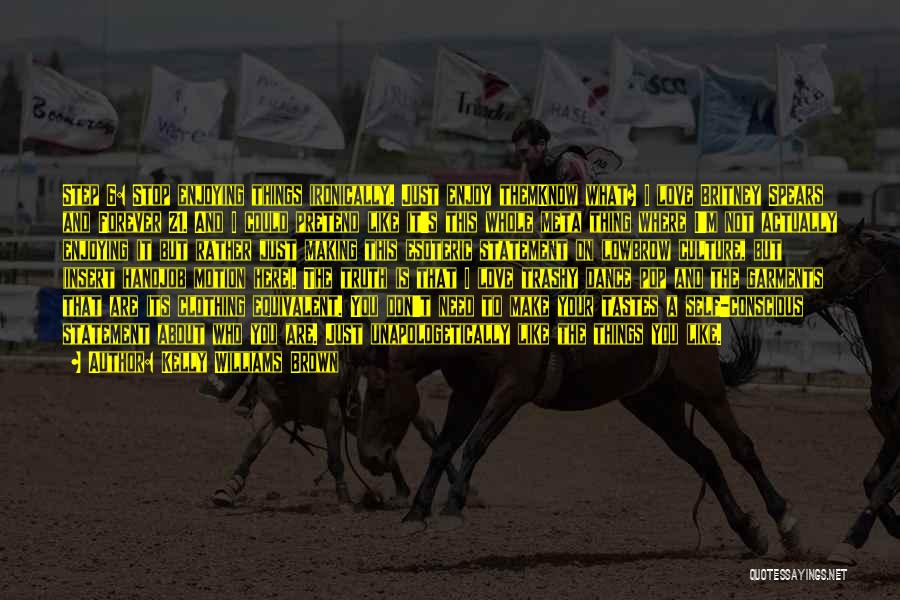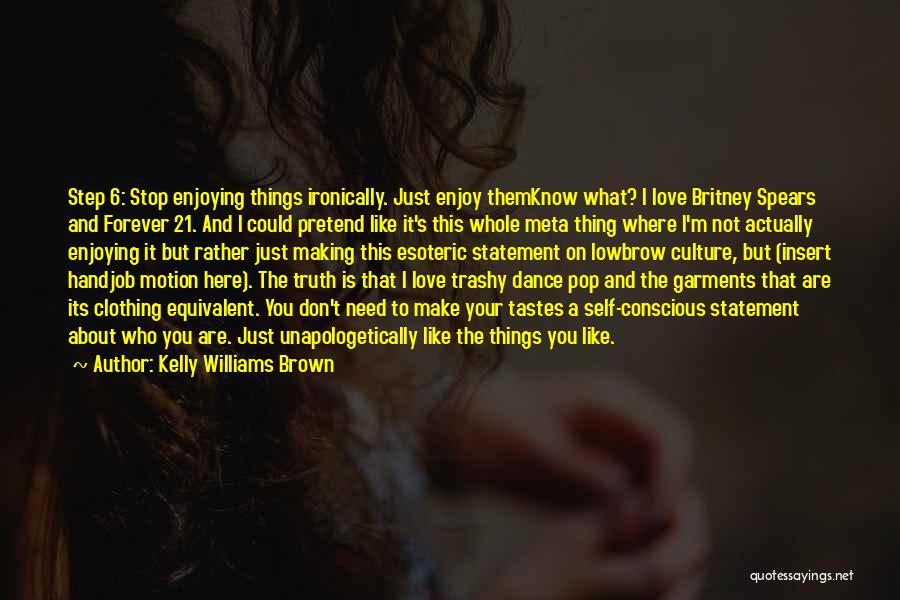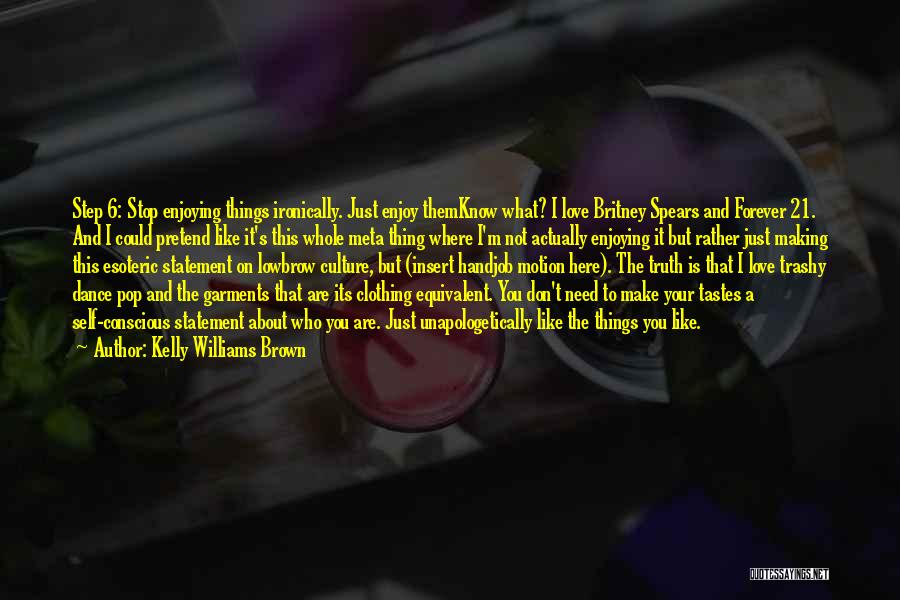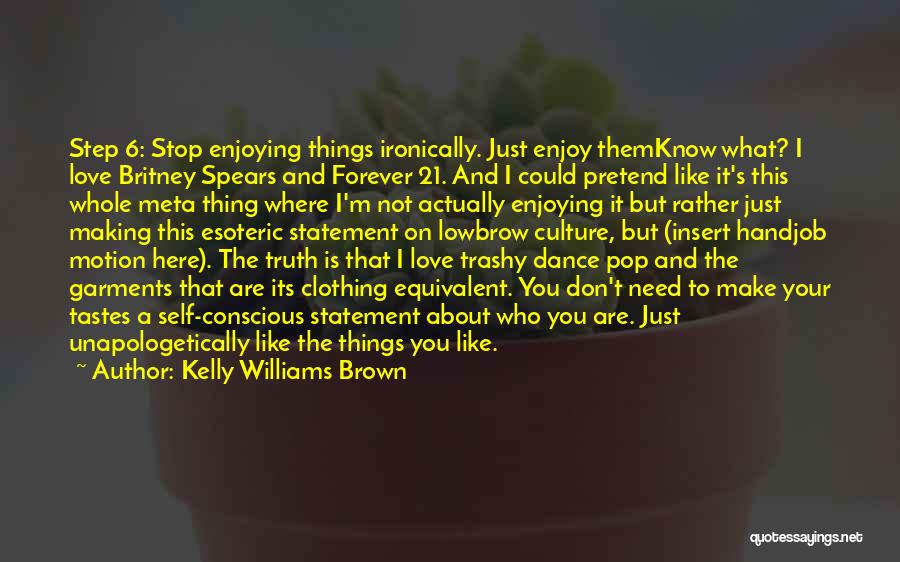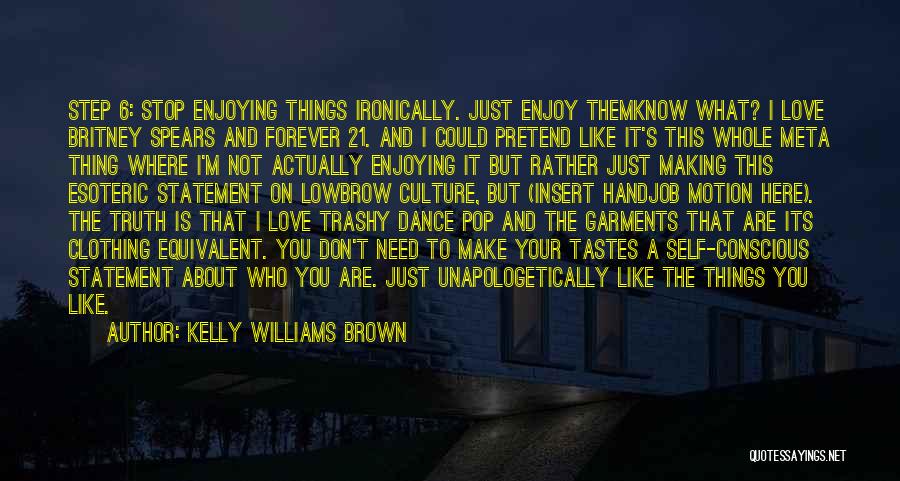 Related Authors
Related Topics