Penny Reid Quotes
Since I Spent Much Of My Childhood Being Left Behind And Ignored, One Might Think That, As An Adult, Moments Of Perceived Abandonment Would Feel Old Hat. The Truth Is, As An Adult, I Am Always Waiting To Be Left Behind. I'm Always Ready To Be Discarded And, Therefore, I Spend A Significant Amount Of Time Preparing For This Eventuality.
I Lower My Expectations, I Don't Seek Out Meaningful Relationships, And I Don't Engage In Any Sort Of Real Intimacy, Physical Or Otherwise.
Engage Is The Key Word Here. Except, When I Engage, When It Happens, When I'm Left Behind It Doesn't Feel Old Hat. It Feels Like It Did The First Time And It Takes Me By Surprise. So, I Don't Let It Happen.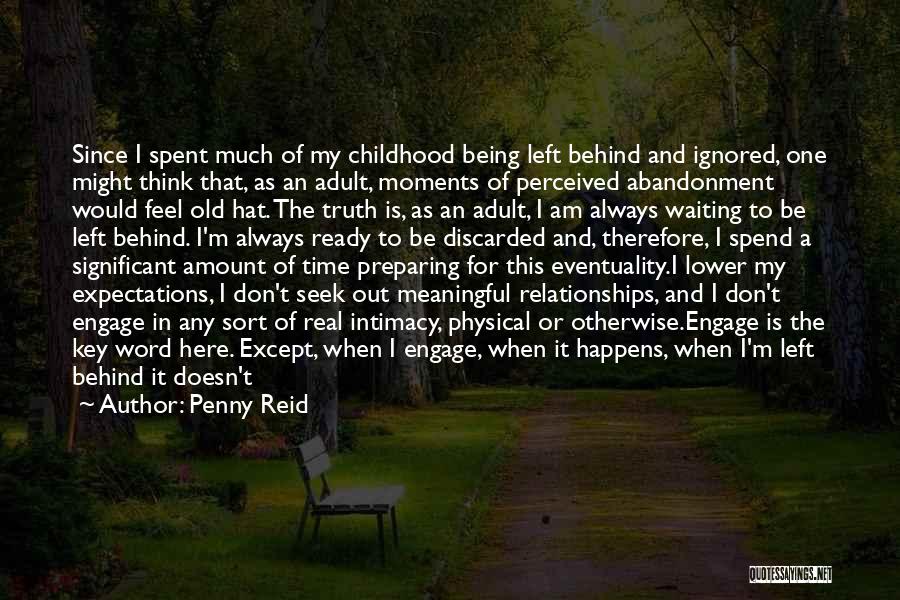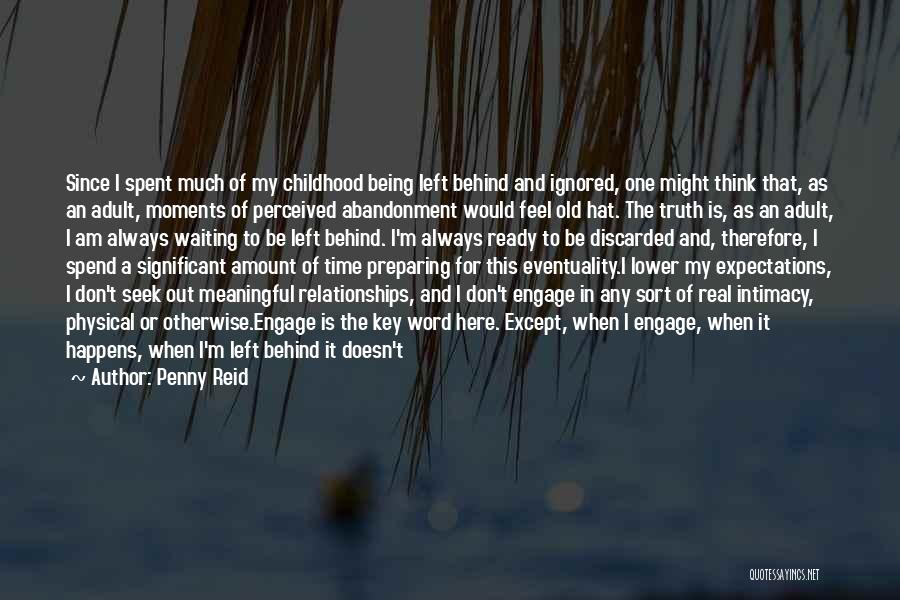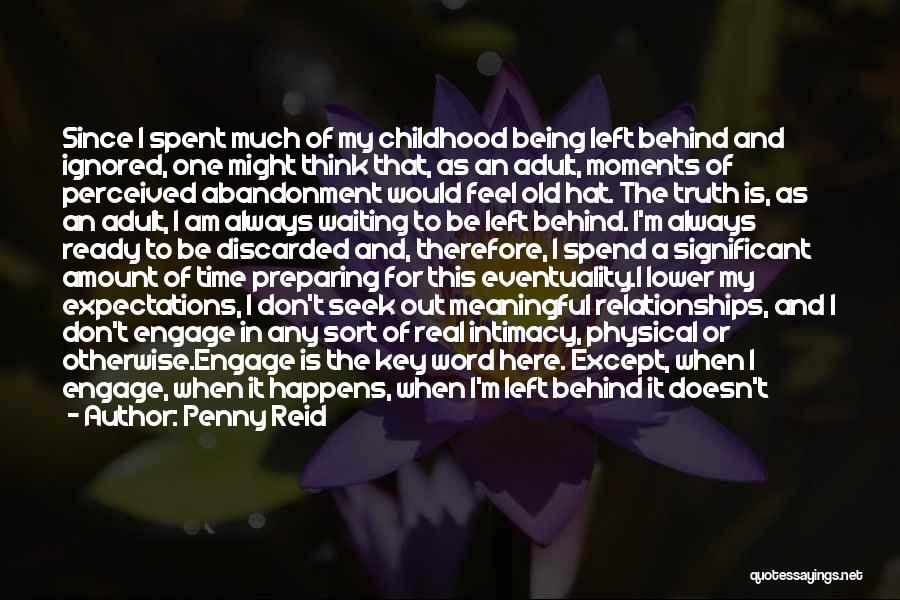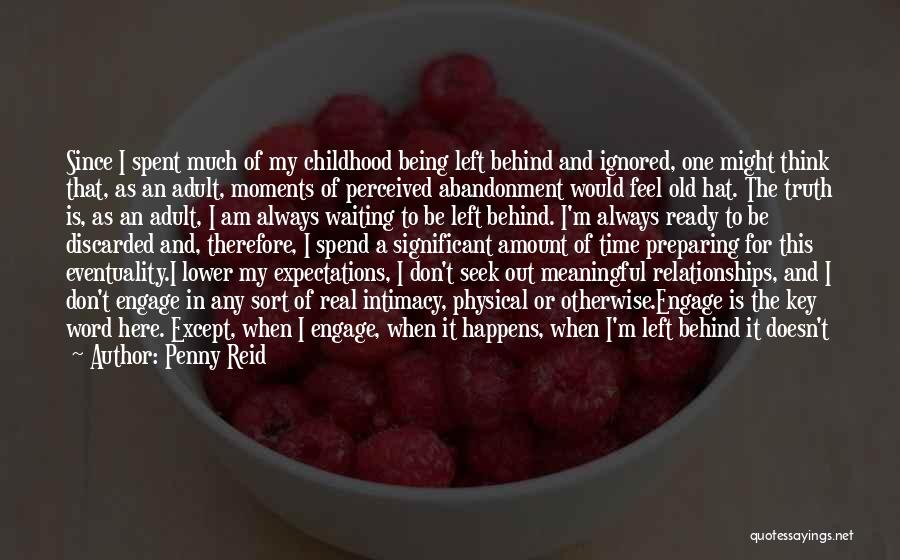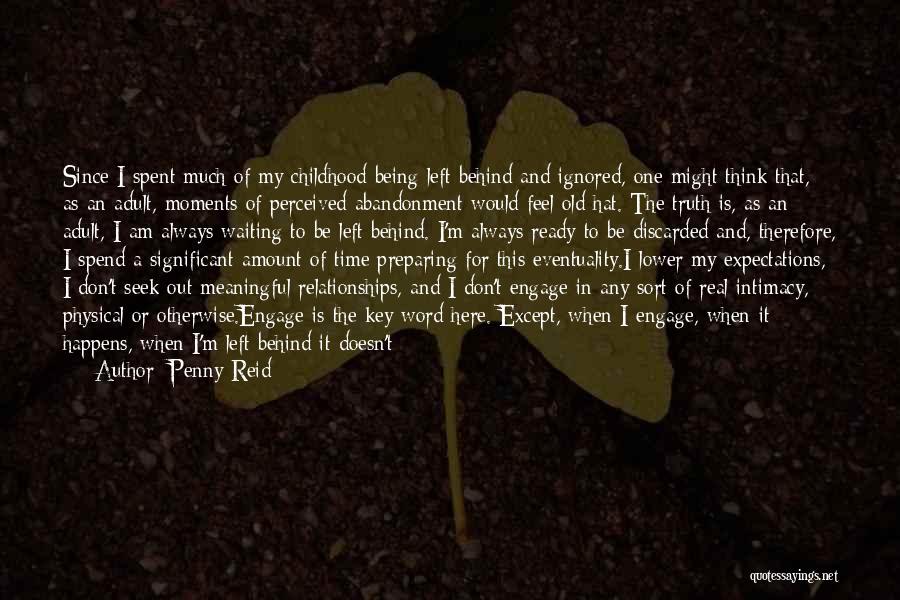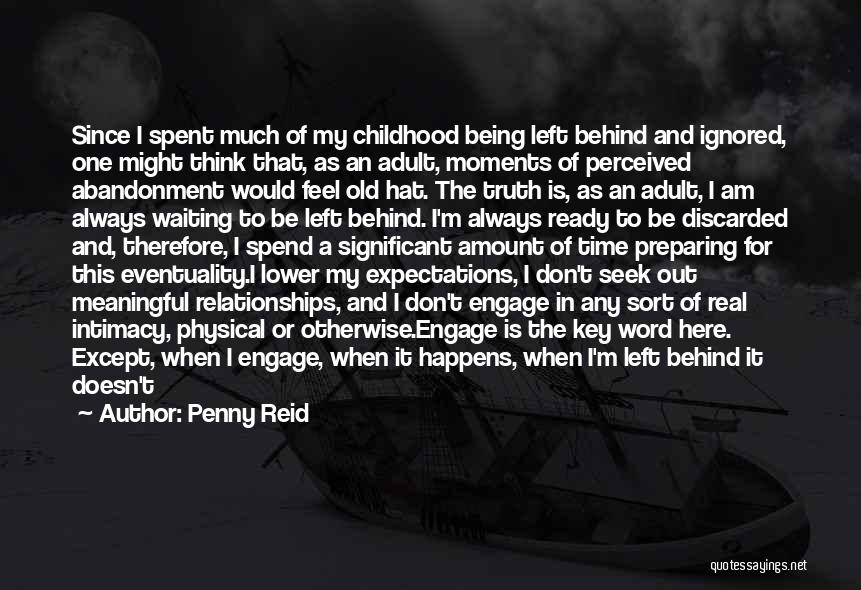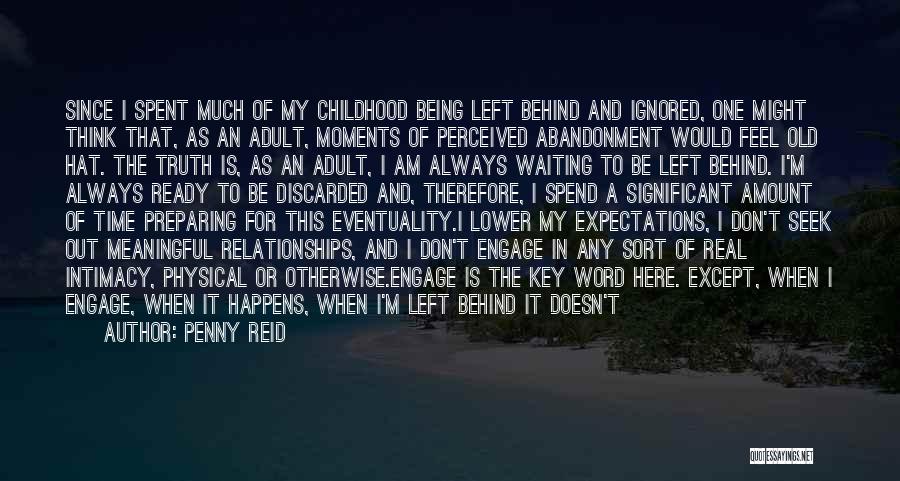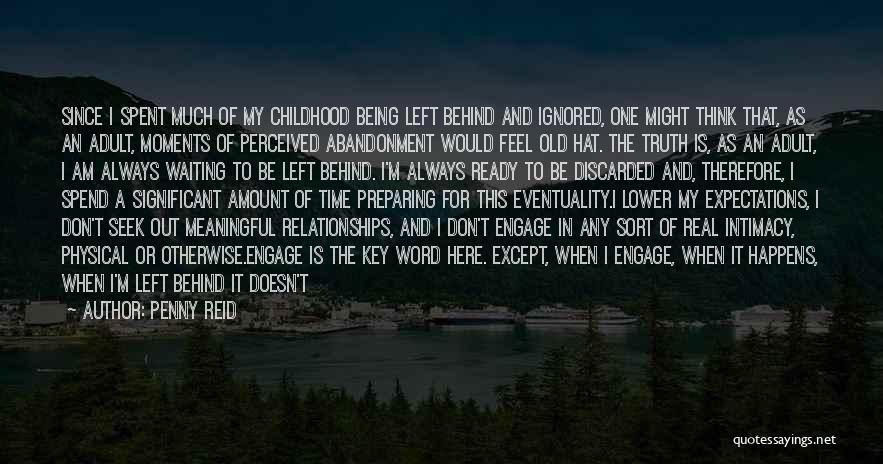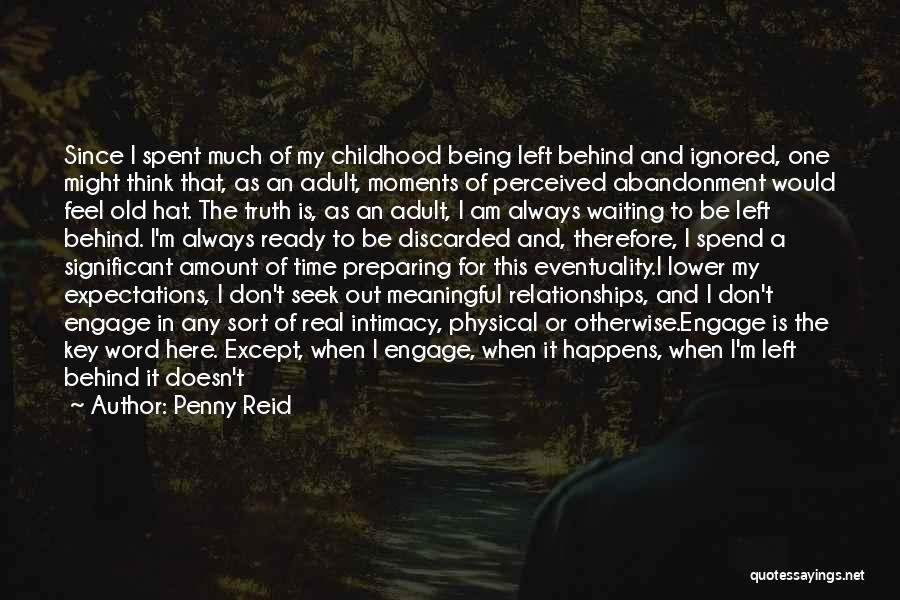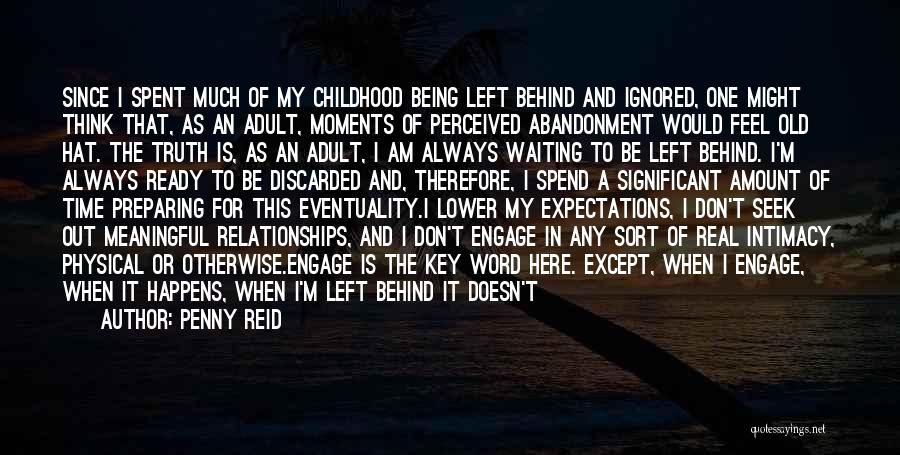 Related Authors
Related Topics