Becca Ritchie & Kristia Ritchie Quotes
She Blames Herself. I Hurt From Knowing That I Hurt Her. Even When We Know All Of These Other People Are To Blame. My Friends. The Media. Not Her. Not Me.

I Can't Help Myself. I Continue The Cycle And I Say, "I Don't Want To Hurt You."

Lily Is Quiet For A Moment Before She Says, "I'm Tougher Than You Think. You Just Need To Believe In Me. You Know, Like A Fairy."

I Do Believe In Fairies. I Do. I Do. The Jubilant Chorus From Peter Pan Fills My Ears.

I Look Up At Her, Tears In Both Our Eyes. Is That How We End This? I Trust That I Can Share My Grief With Her And That She Won't Crumble Beneath The Pain?

She Nods To Me Like Go On. I Can Handle It.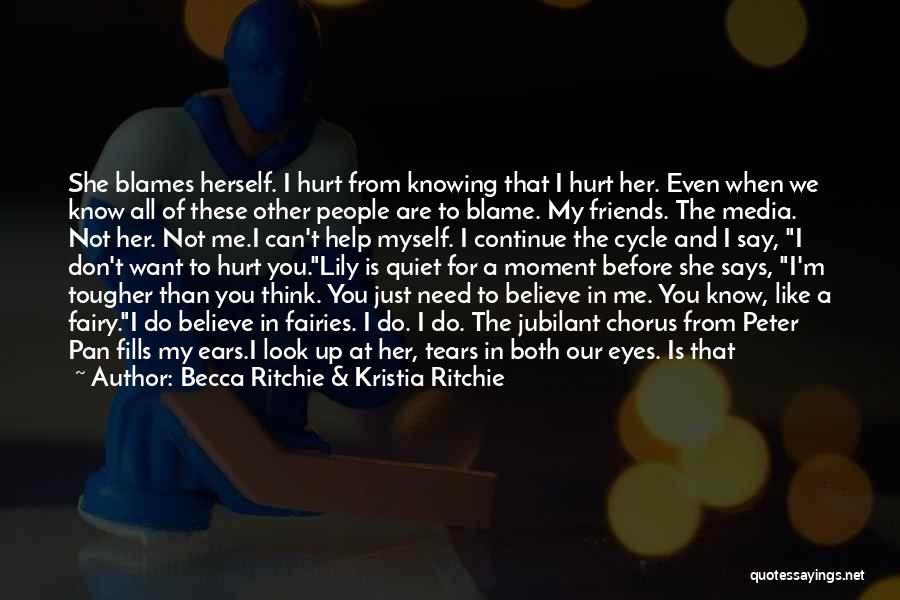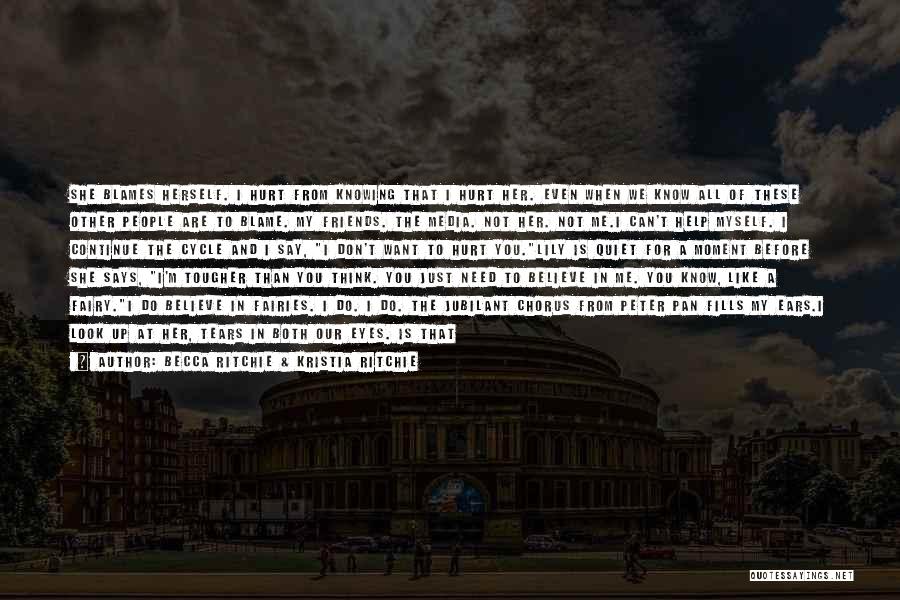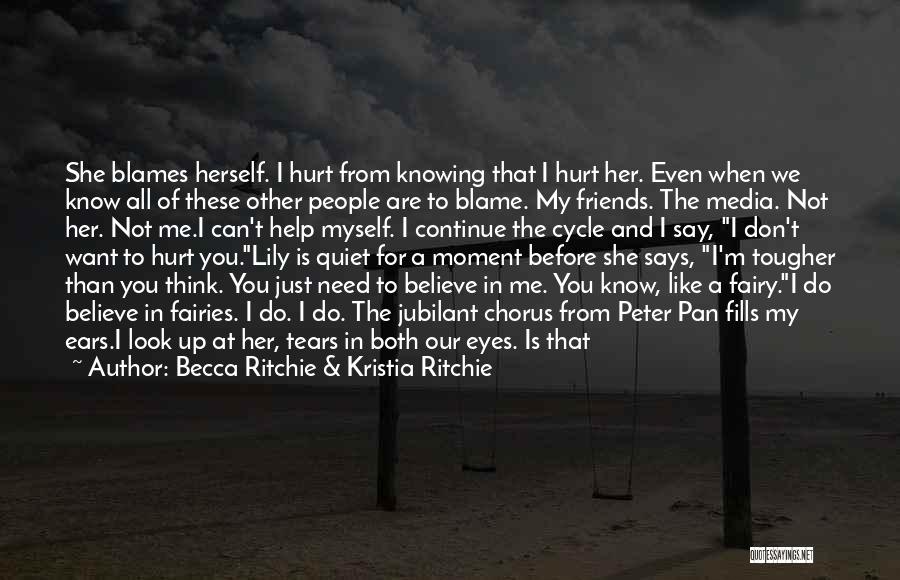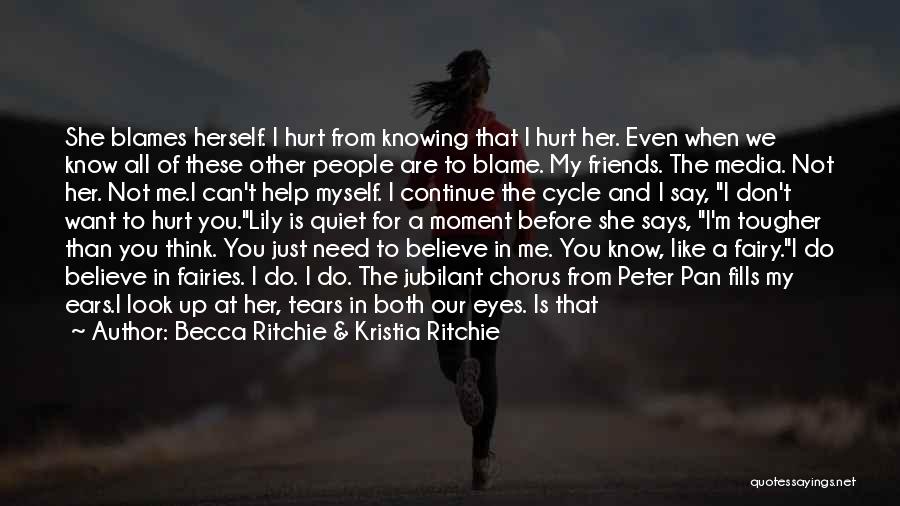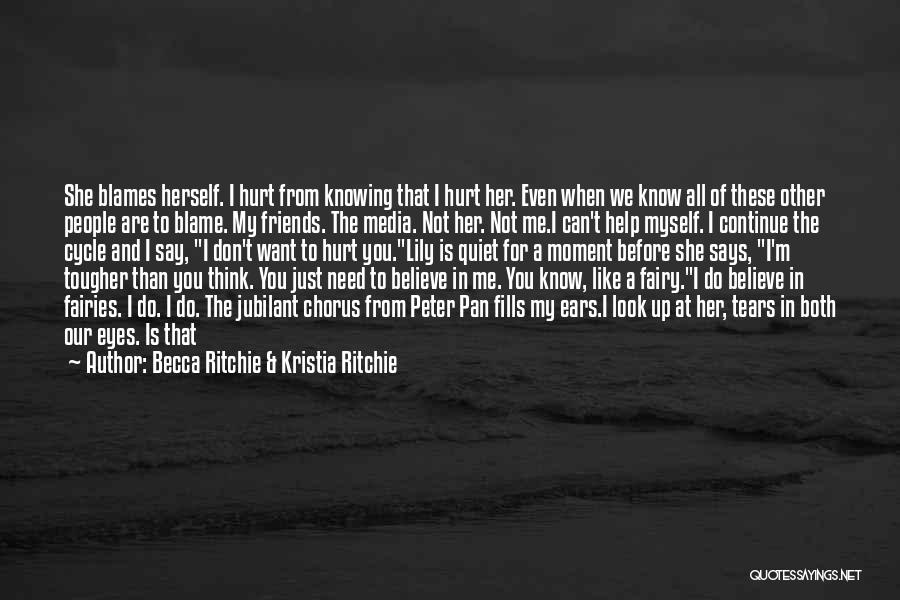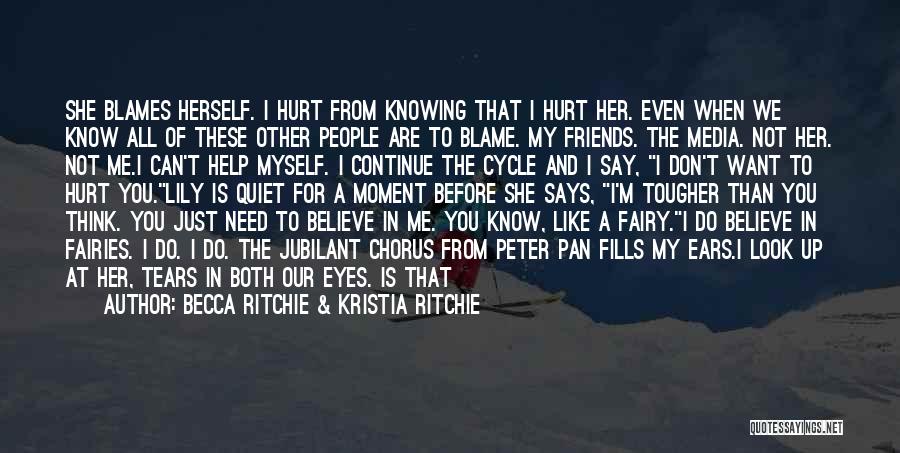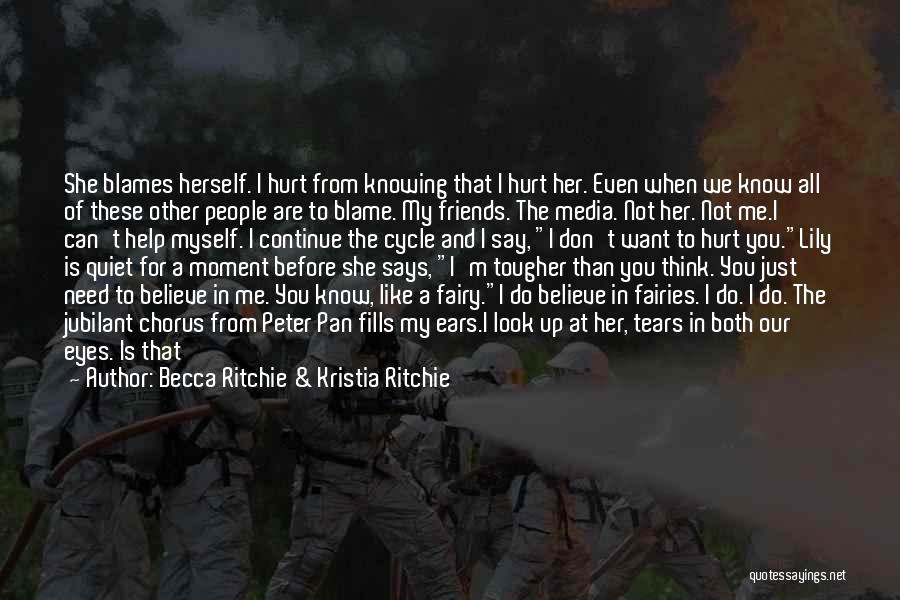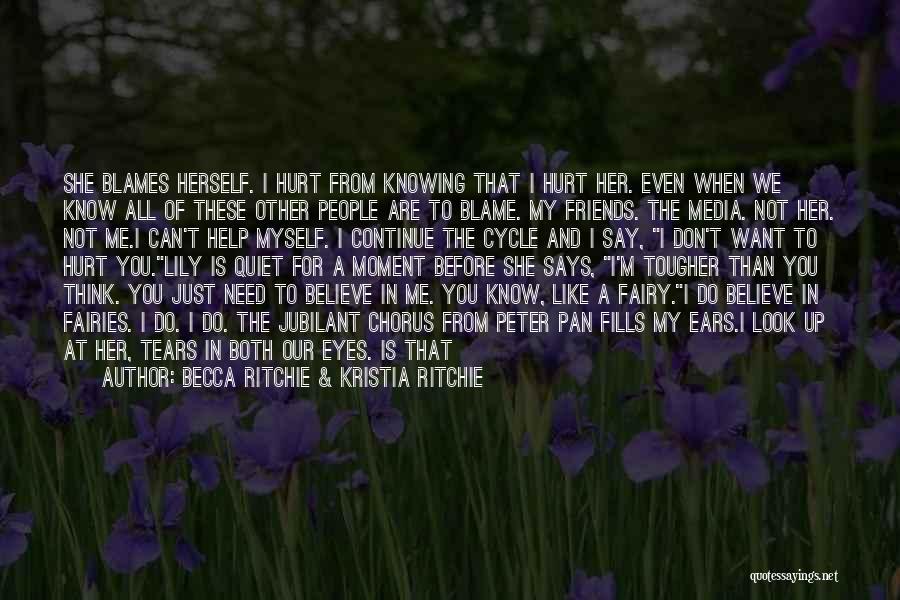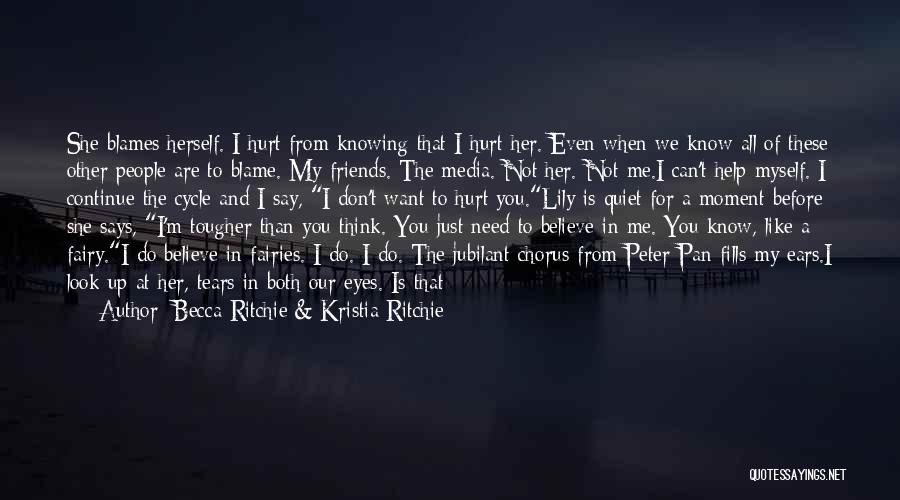 Related Authors
Related Topics