Boris Pasternak Quotes
Resurrection. In The Crude Form In Which It Is Preached To Console The Weak, It Is Alien To Me. I Have Always Understood Christ's Words About The Living And The Dead In A Different Sense. Where Could You Find Room For All These Hordes Of People Accumulated Over Thousands Of Years? The Universe Isn't Big Enough For Them; God, The Good, And Meaningful Purpose Would Be Crowded Out. They'd Be Crushed By These Throngs Greedy Merely For The Animal Life.
But All The Time, Life, One, Immense, Identical Throughout Its Innumerable Combinations And Transformations, Fills The Universe And Is Continually Reborn. You Are Anxious About Whether You Will Rise From The Dead Or Not, But You Rose From The Dead When You Were Born And You Didn't Notice It.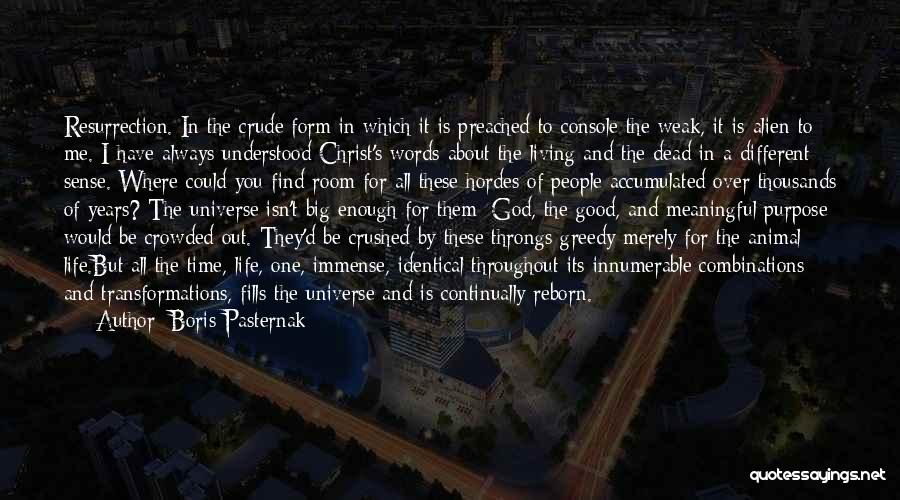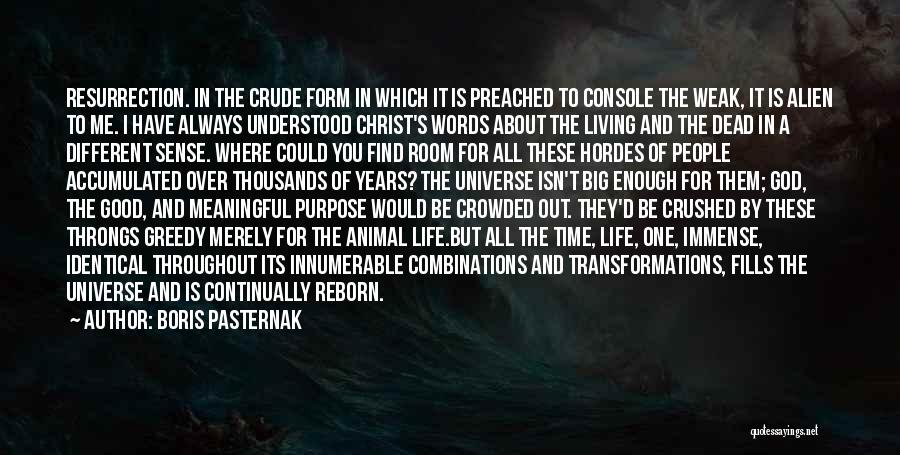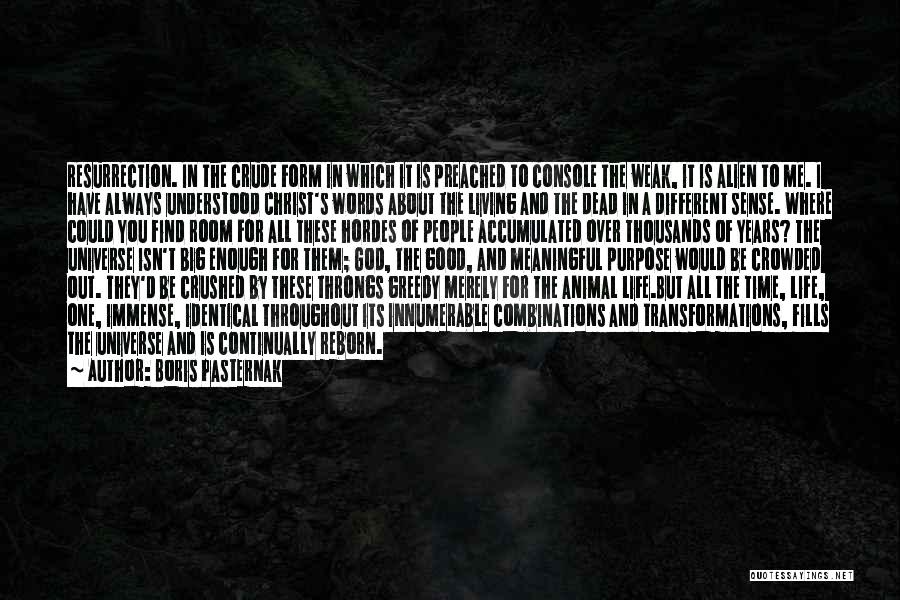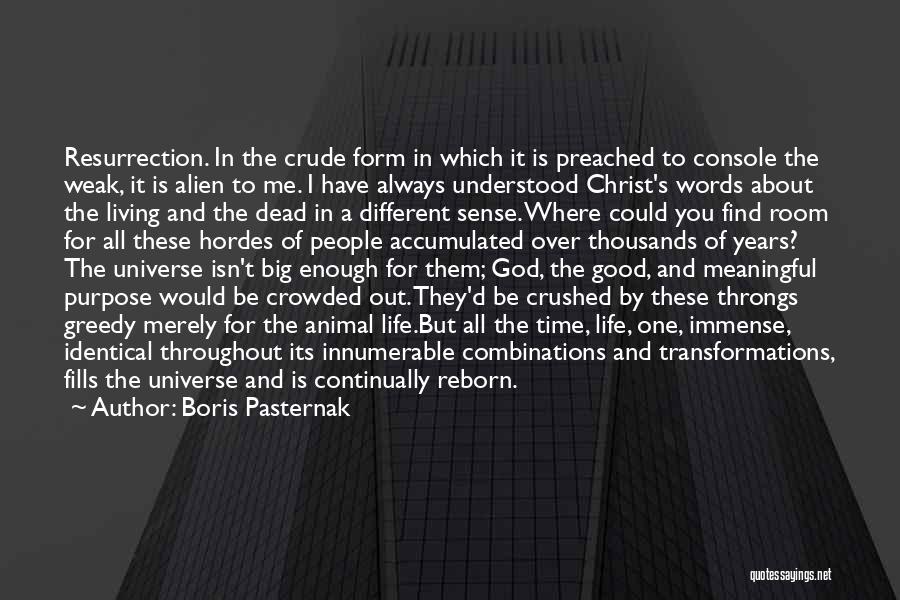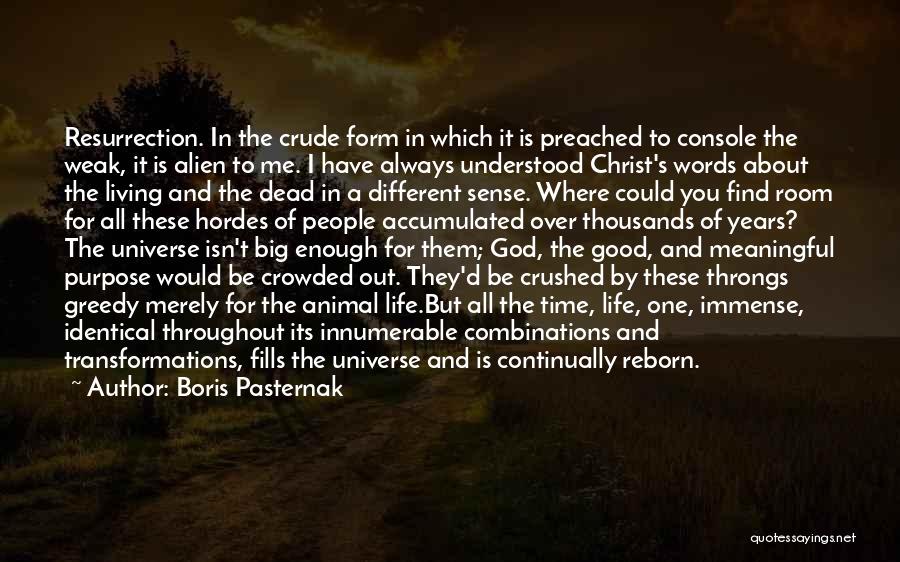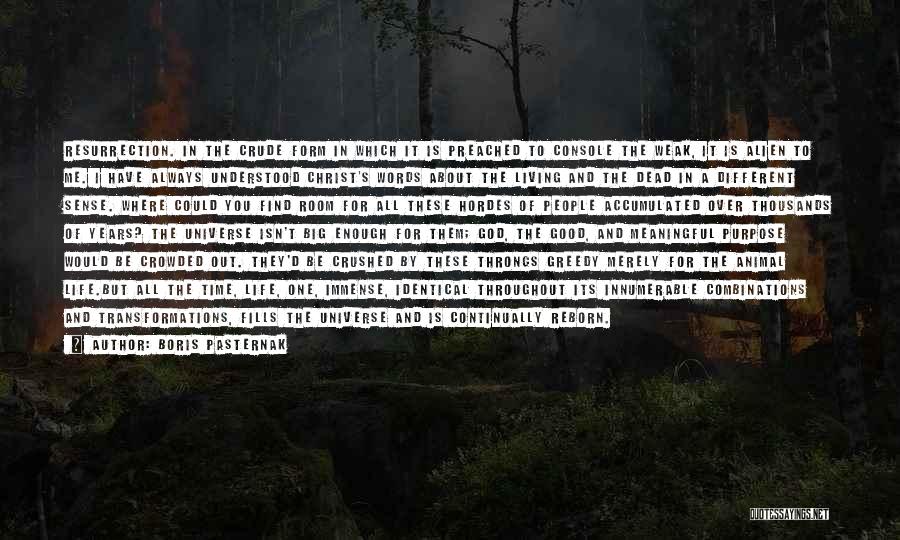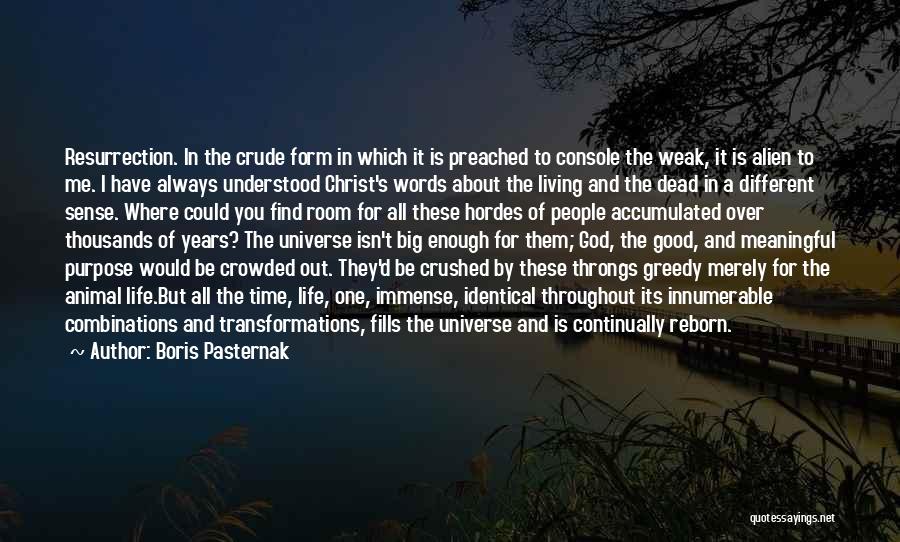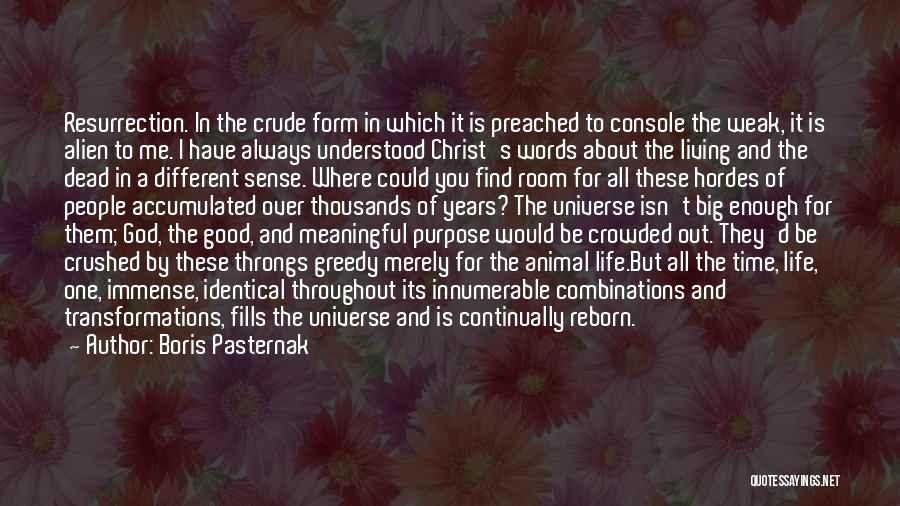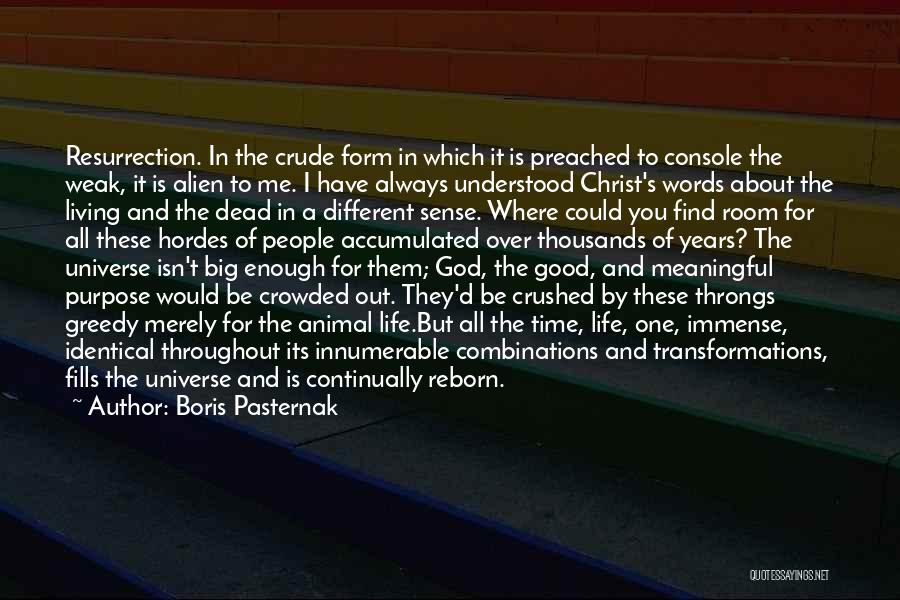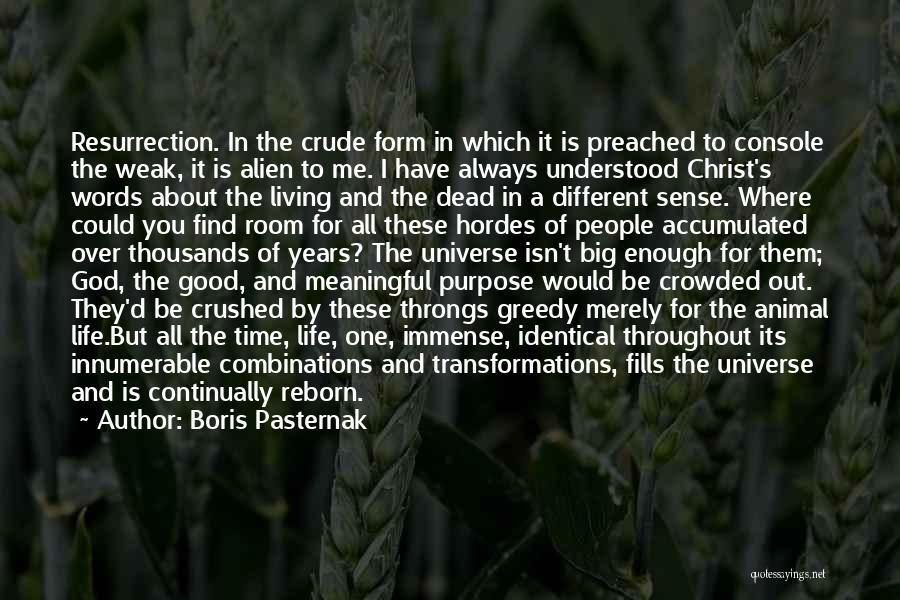 Related Authors
Related Topics