Jodi Lynn Anderson Quotes
Peter Sighed Into The Water, And His Breath Sent A Small Circle Of It Into Tiny Ripples. "It Seems Cowardly, Getting Old. Don't You Think?"
She Rolled Onto Her Side To Look At Him, Pillowing Her Ear With Her Right Arm, And Letting Her Fingers Dangle In The Water Beyond Her Head. "How Is It Cowardly?"
Peter Kept His Eyes On His Reflection. "You Just Curl Up Around Yourself, And Sit By The Fire, And Try To Be Comfortable. When You Get Old, You Just Get Smaller Inside, And You Try Not To Pay Attention To Anything But Your Blankets And Your Food And Your Bed."
"Being Comfortable Is Not A Bad Thing."
Peter Shrugged And Turned His Head To Look At Her As If It Was A Matter Of Fact. "Of Course It Is. Old People Lock Out All The Scary, Wild Things. It's Like They Don't Exist."
She Wanted To Say That She Would Have Liked For Those Things Not To Exist, Either, But She Held Her Tongue, Because She Didn't Want To Sound Like A Coward.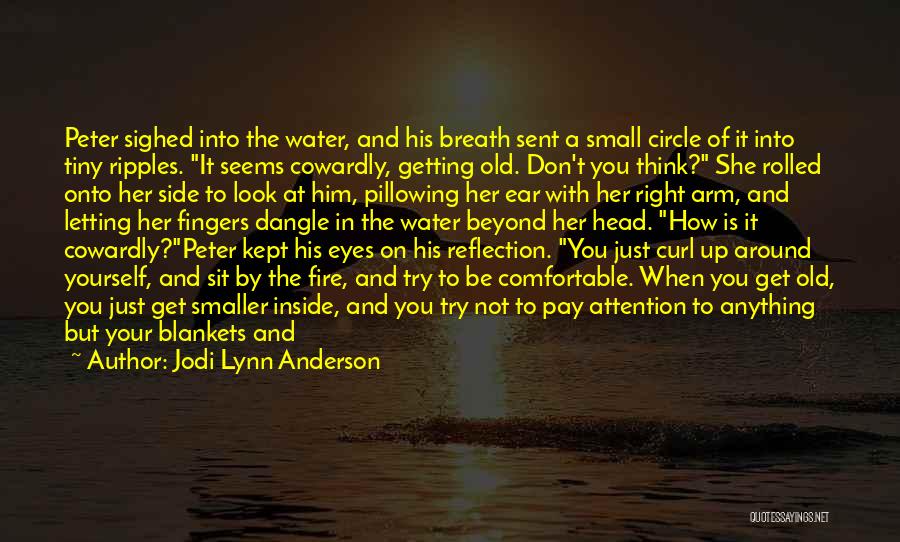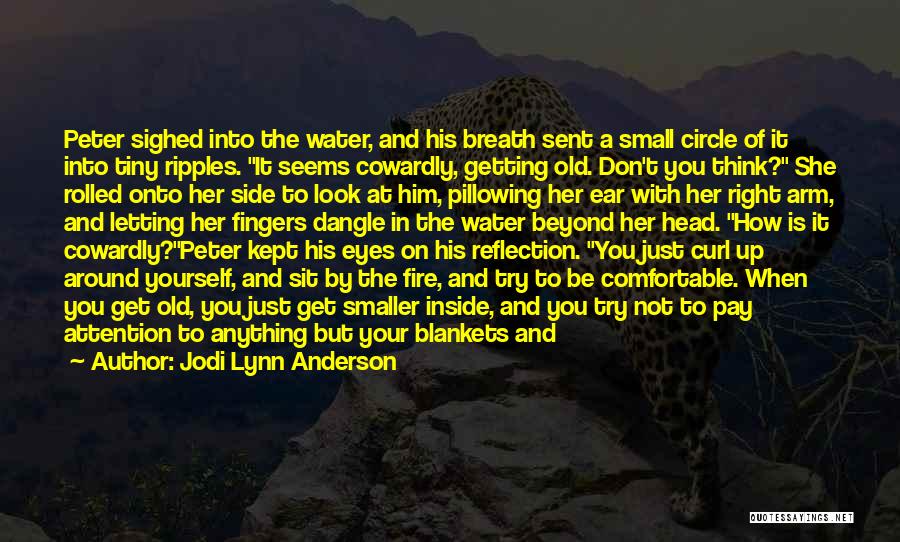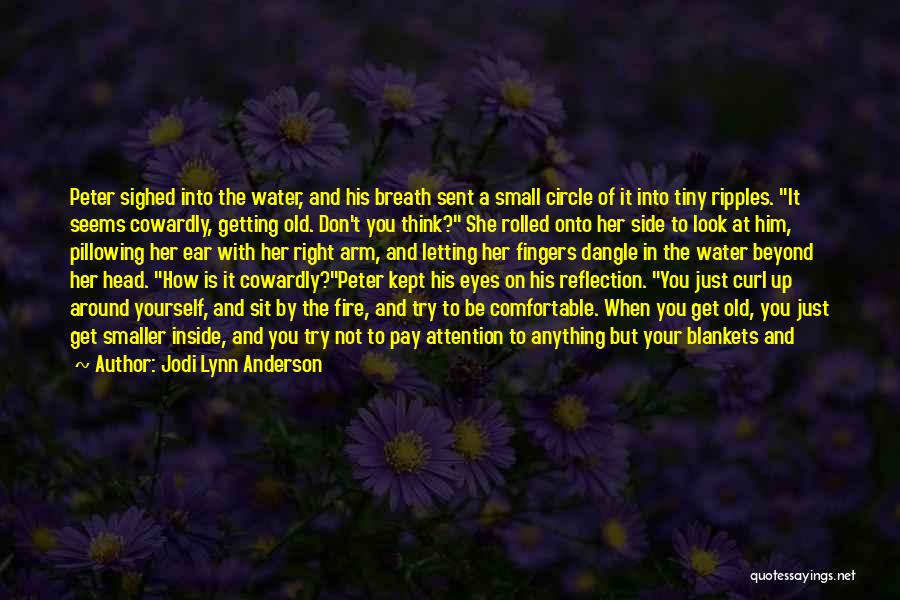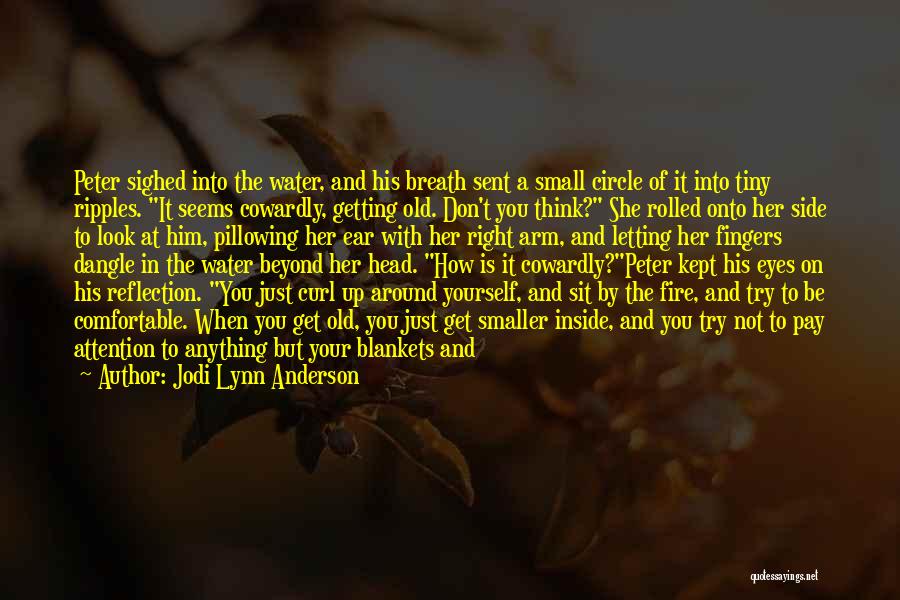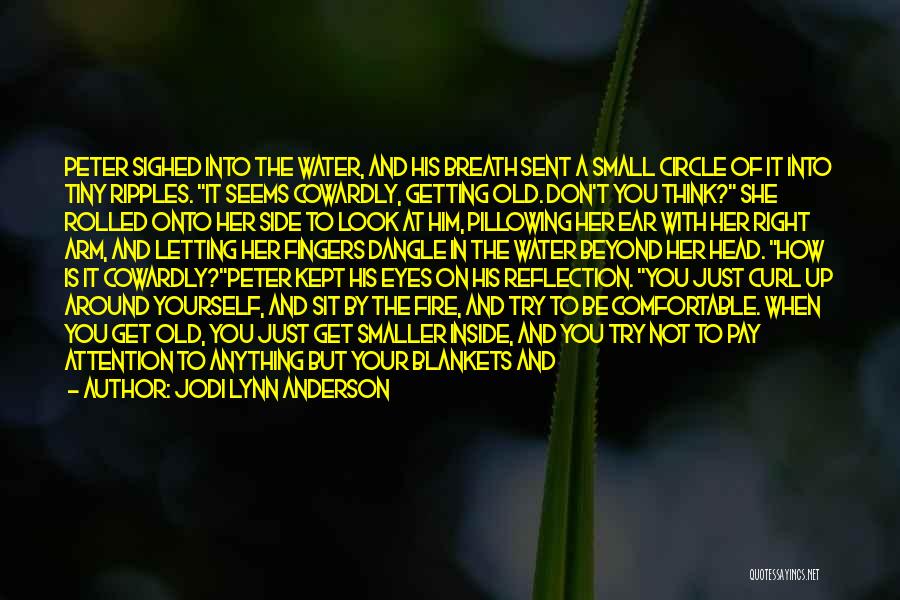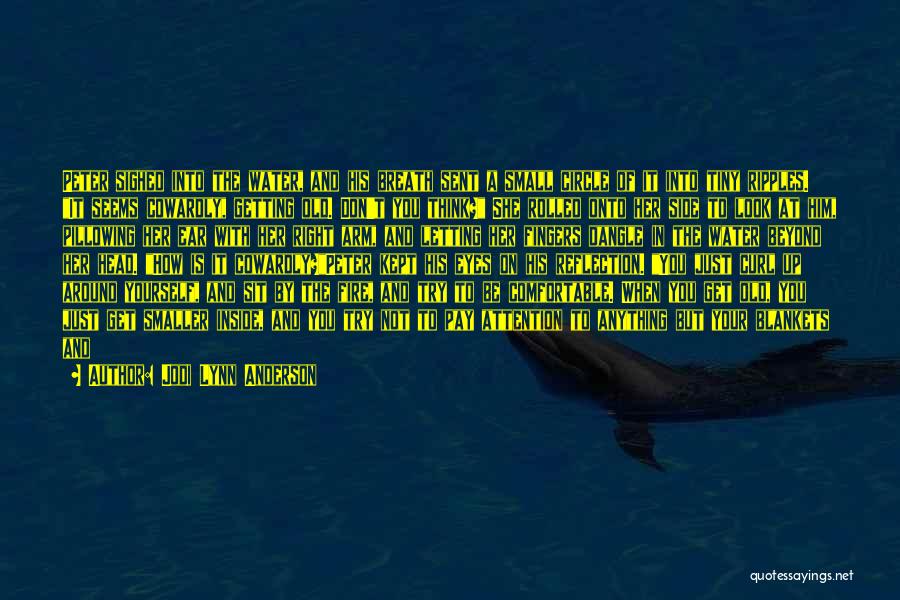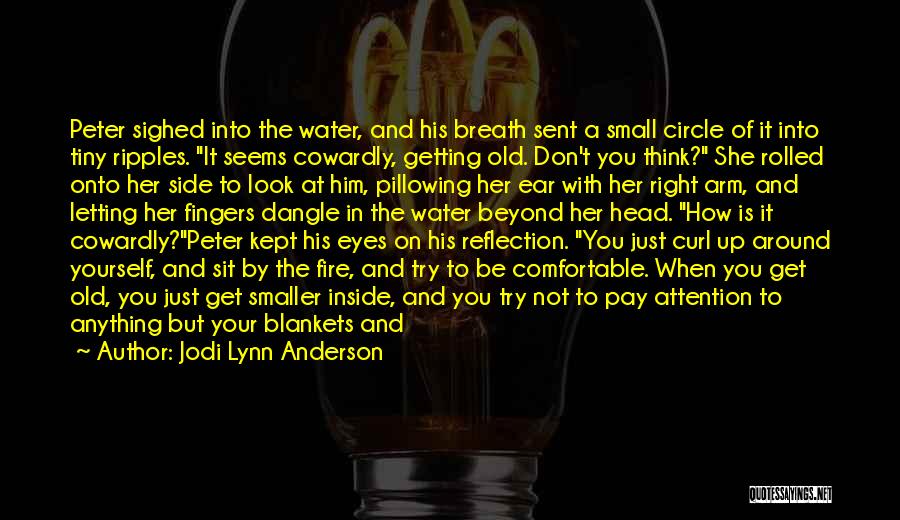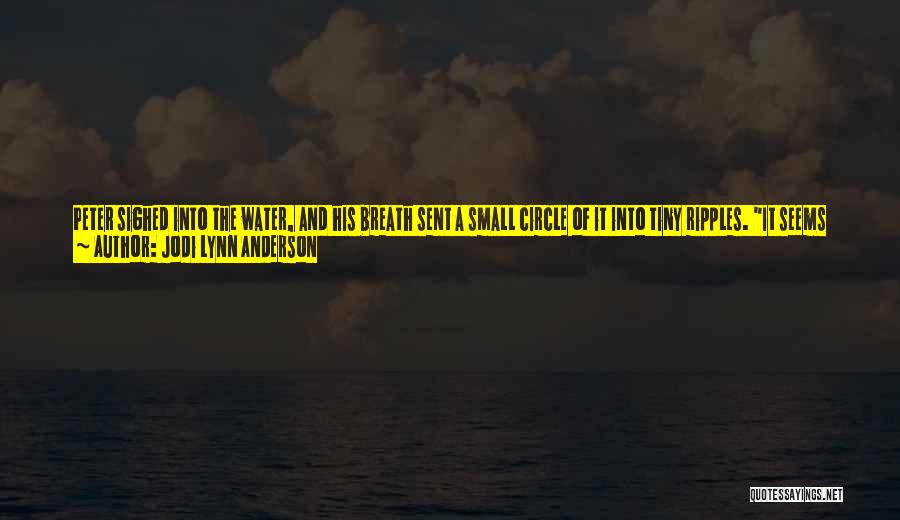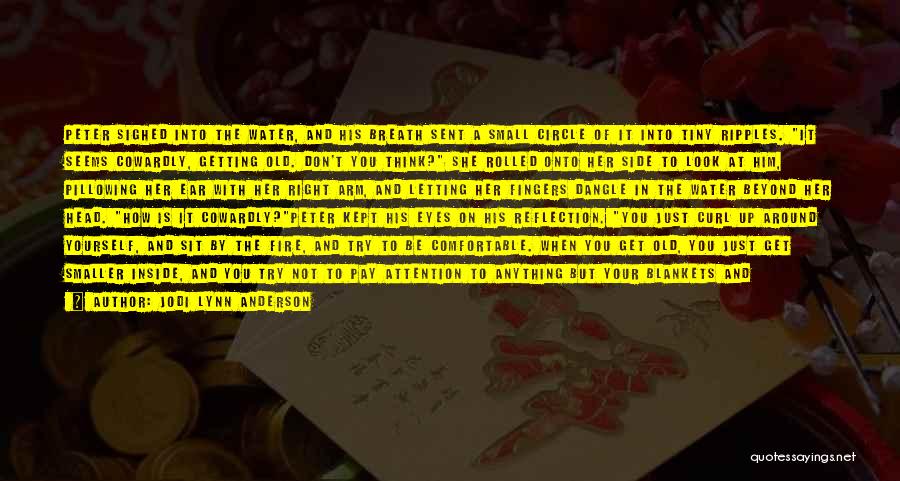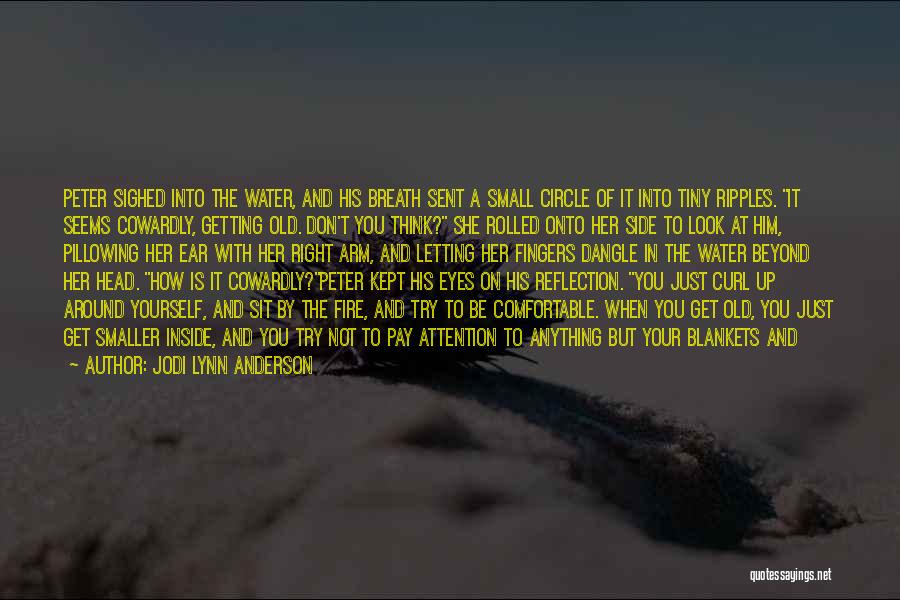 Related Authors
Related Topics