John Blumenthal Quotes
One Aspect Of Samantha's Personality That Drove Me Nuts Was Her Tendency To Reveal Herself Via Literary Allusions. She Called It A Quirk, But It Was More Of A Compulsion. Her Mother Was Lady Macbeth; Her Father, Big Daddy. An Uncle She Liked Was Mr. Micawber, A Favorite Governess, Jane Eyre; A Doting Professor, Mr. Chips.
This Curious Habit Of Hers Quickly Made The Voyage From Eccentric To Bizarre When She Began To Invoke The Names Of Literary Characters To Describe Moments In Our Relationship. When She Thought I Was Treating Her Rudely, She Called Me Wolf Larsen; If I Was Standoffish, I Was Mr. Darcy; When I Dressed Too Shabbily, I Was Tom Joad.
Once, In Bed, She Yelled Out The Name Victor As She Approached Orgasm. I Assumed She Was Referring To Victor Hugo Because She'd Been Reading 'Les Miserables.'. It Didn't Really Bother Me That Much Though It Was A Little Odd Being With A Woman Who Thought She Was Having Sex With A Dead French Author.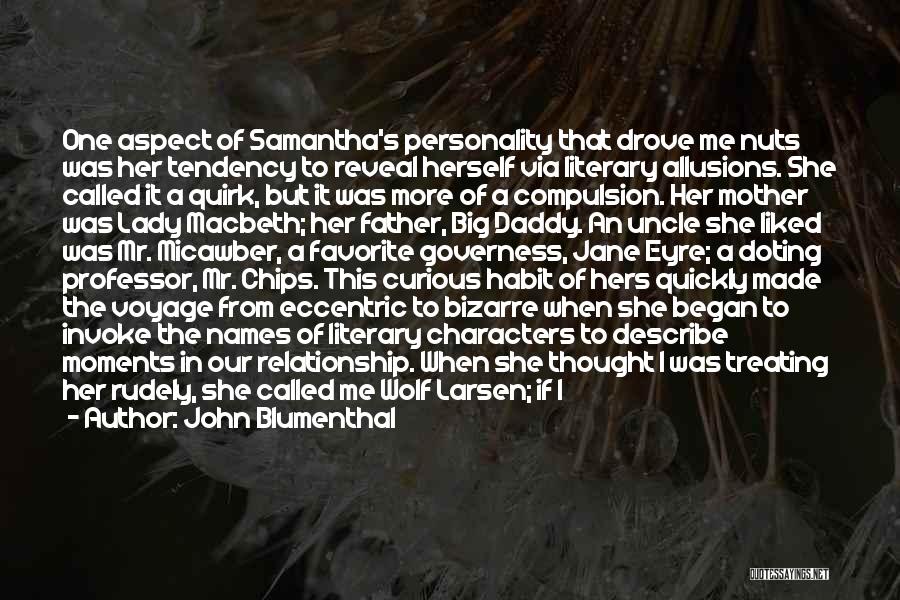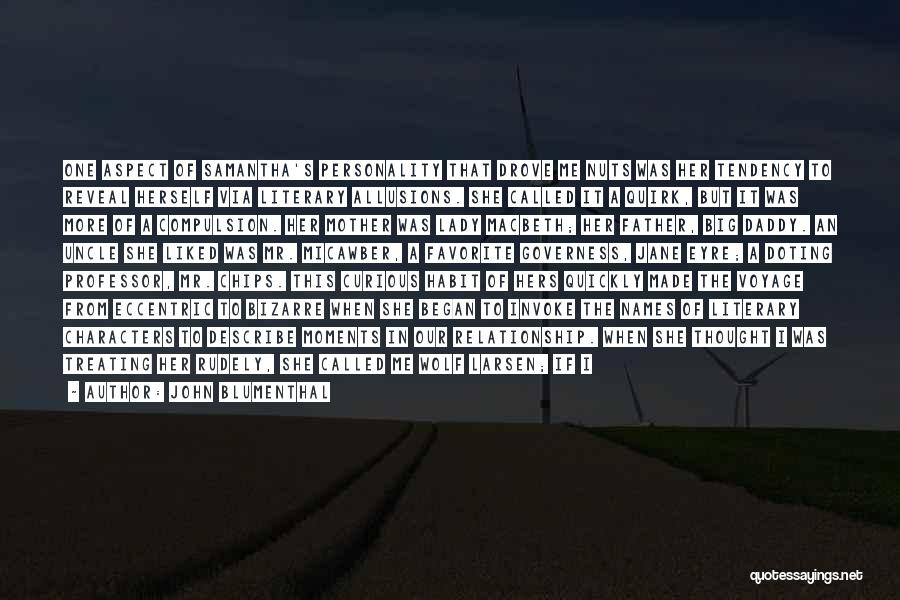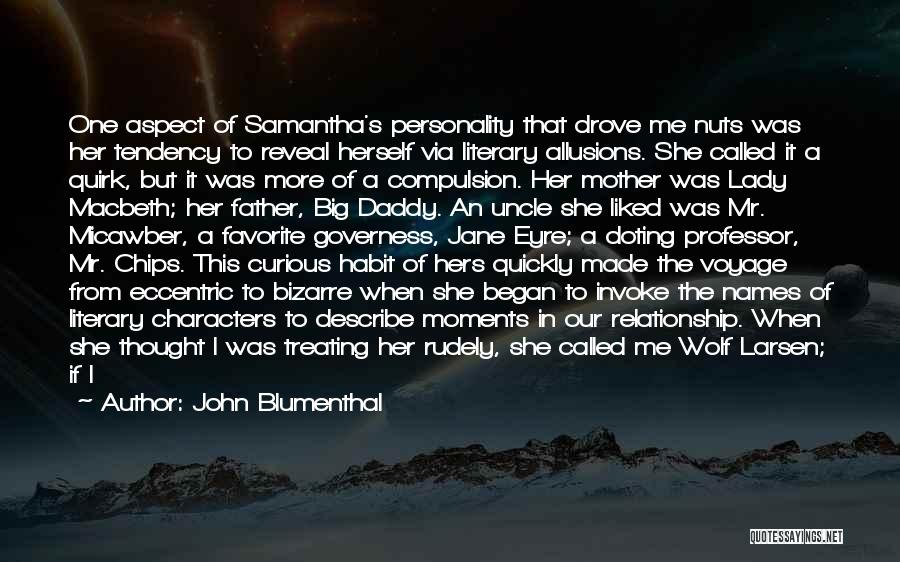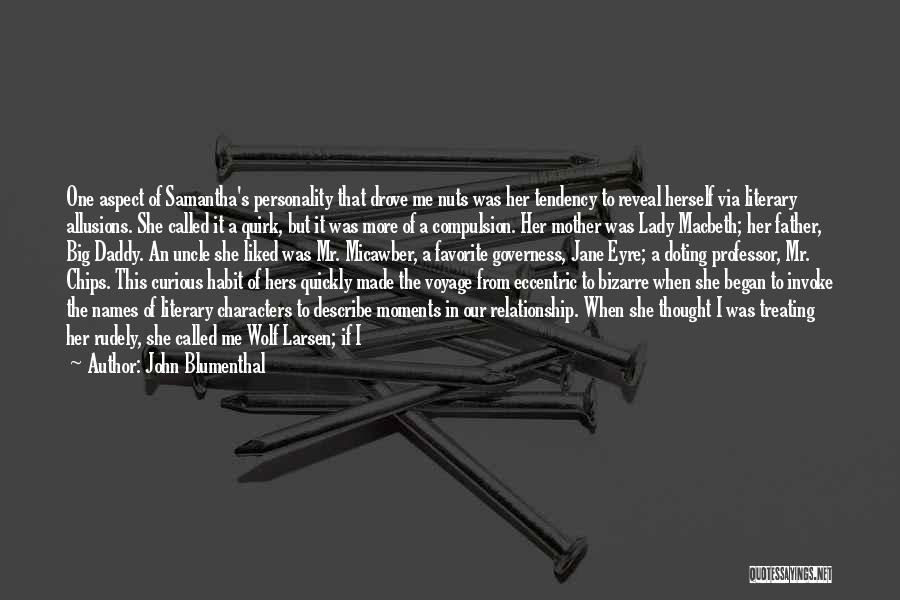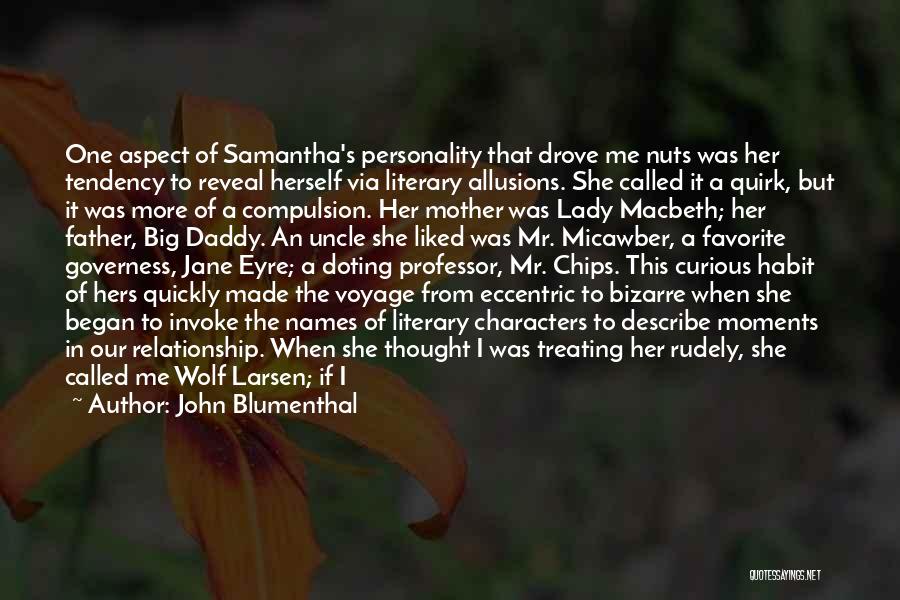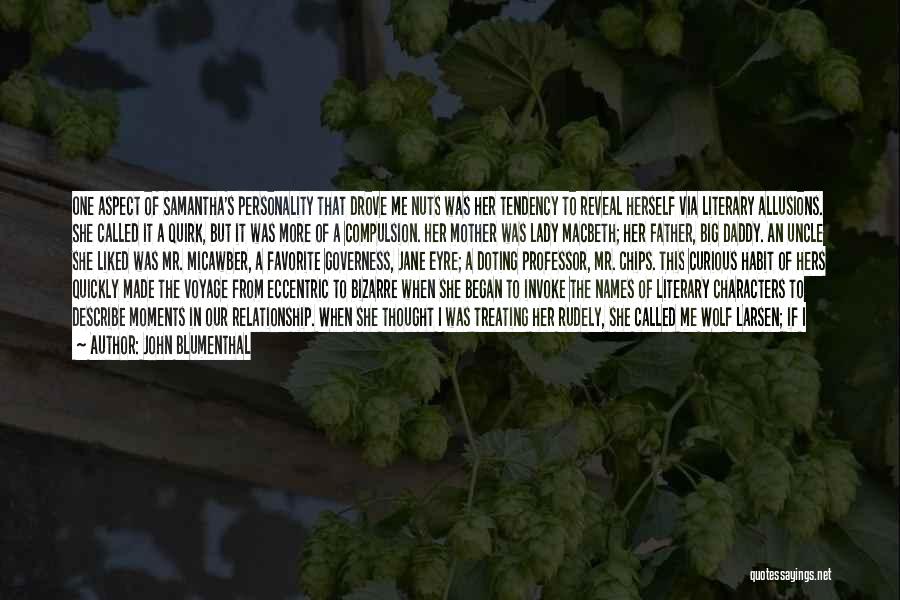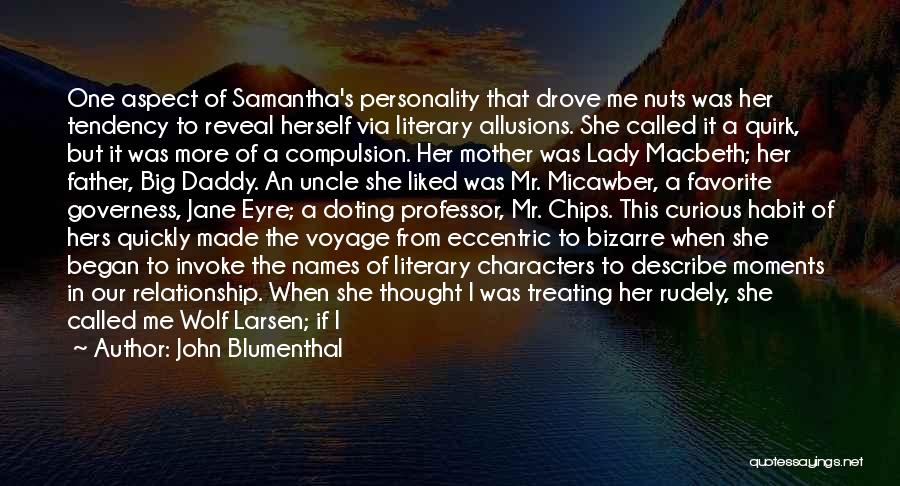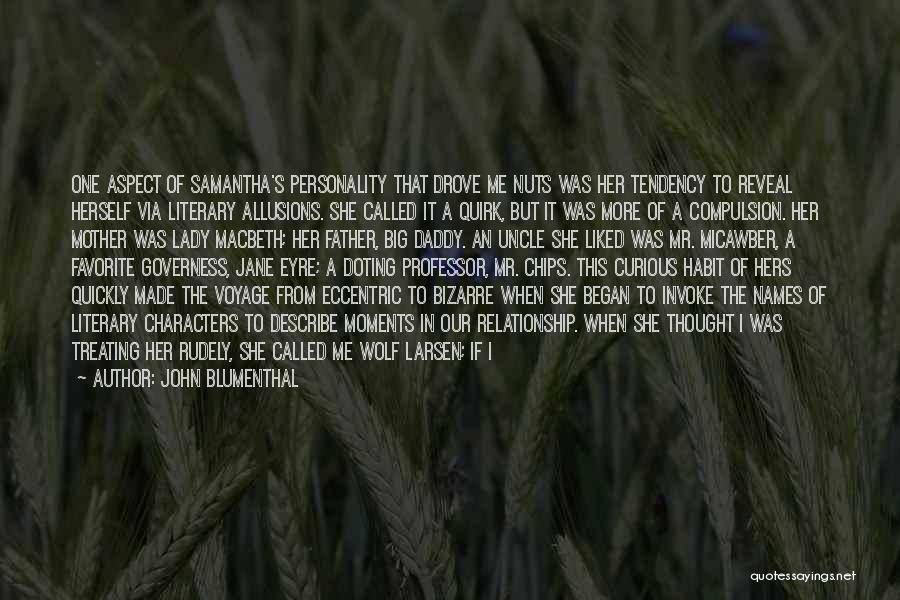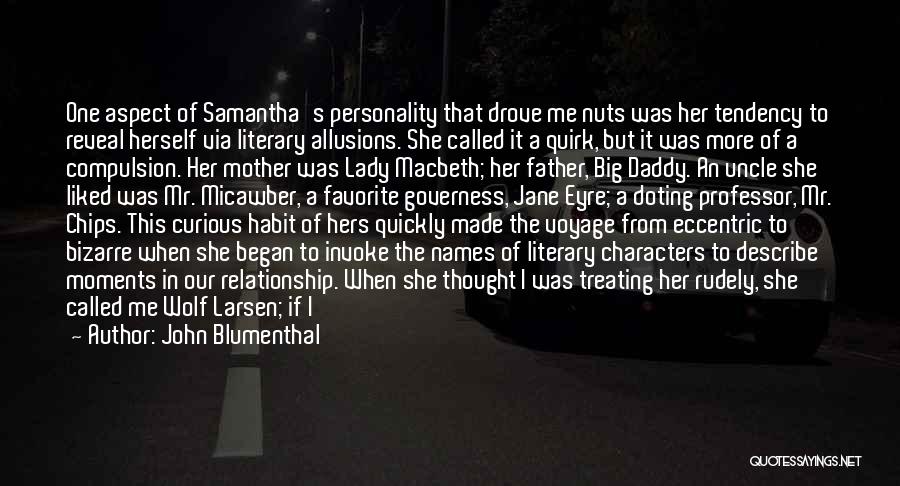 Related Authors
Related Topics