Gena Showalter Quotes
No." He Wouldn't Lie About That. Not To Her. And Not Because She'd Rip Him To Pieces When She Discovered The Truth. "I Can't Give You Forever."
The Nibbling Increased In Intensity, Leaving A Bead Of Blood In The Center Of Her Mouth. "Because We're Not A Good Match?"
Of Course She Would Remember Every Insult He'd Ever Thrown At Her. "Yes."
"Then What Can You Give Me?"
"Here. Now." Something His Body Craved More With Every Second That Passed.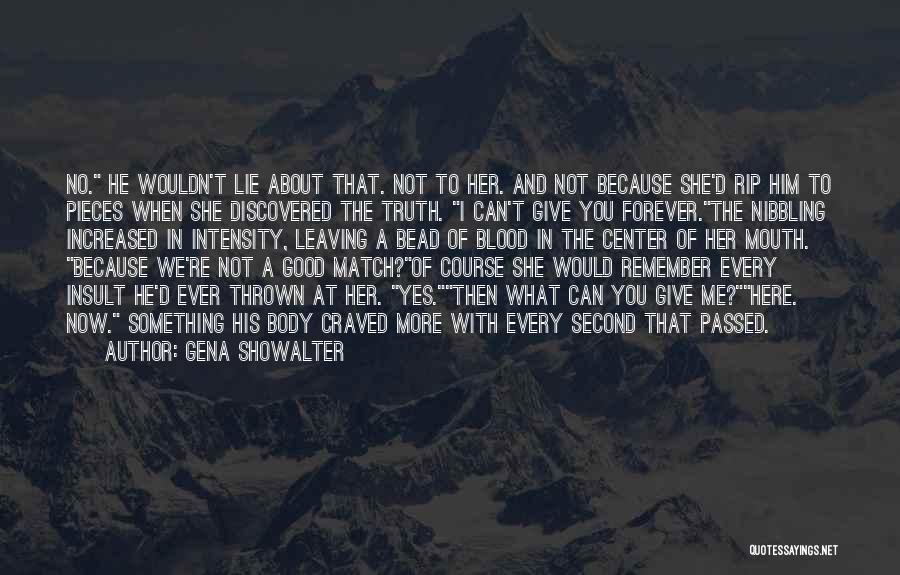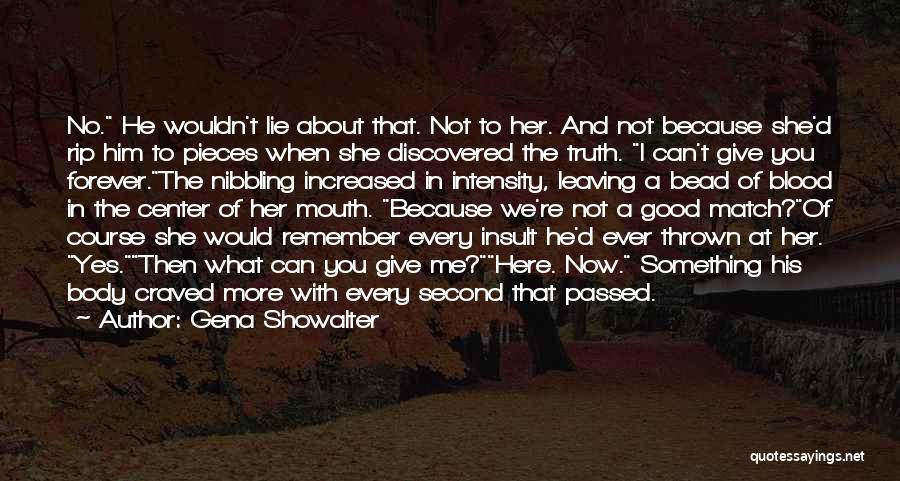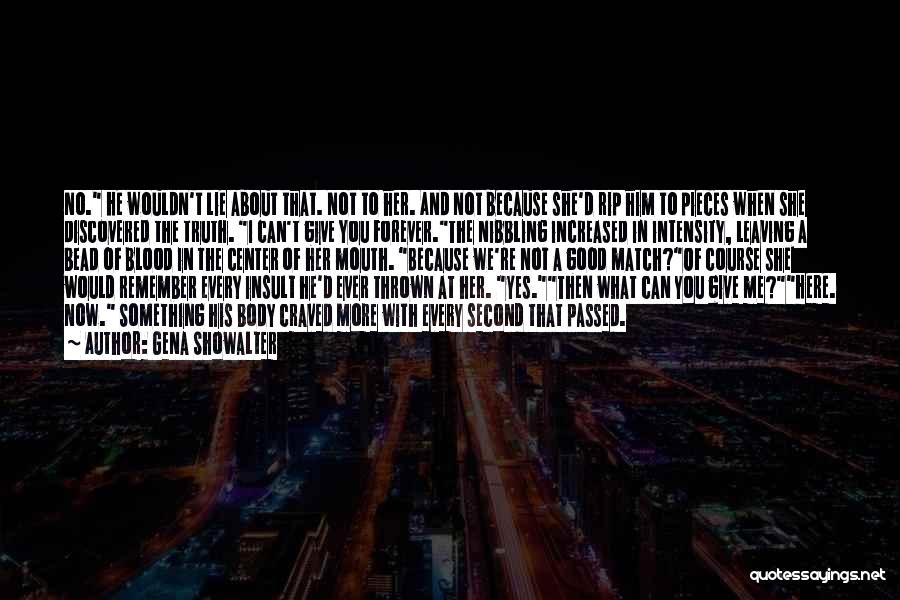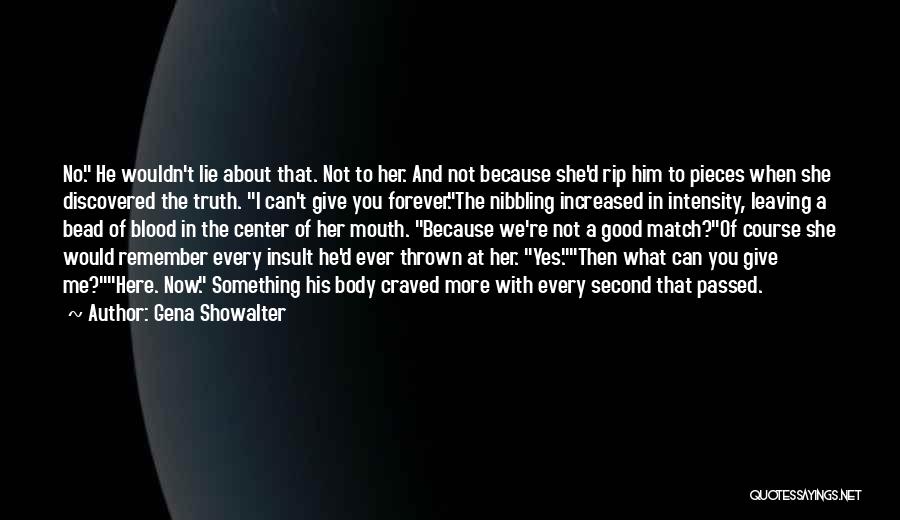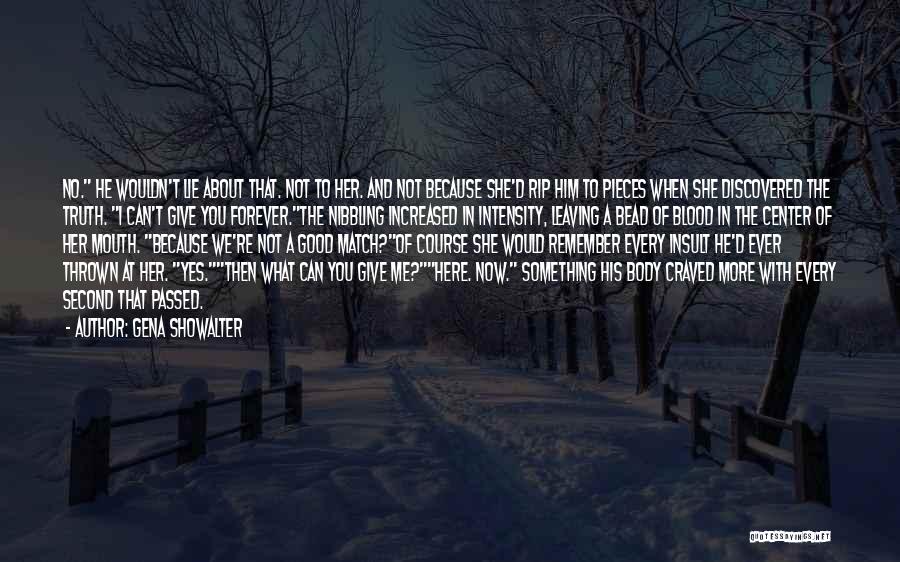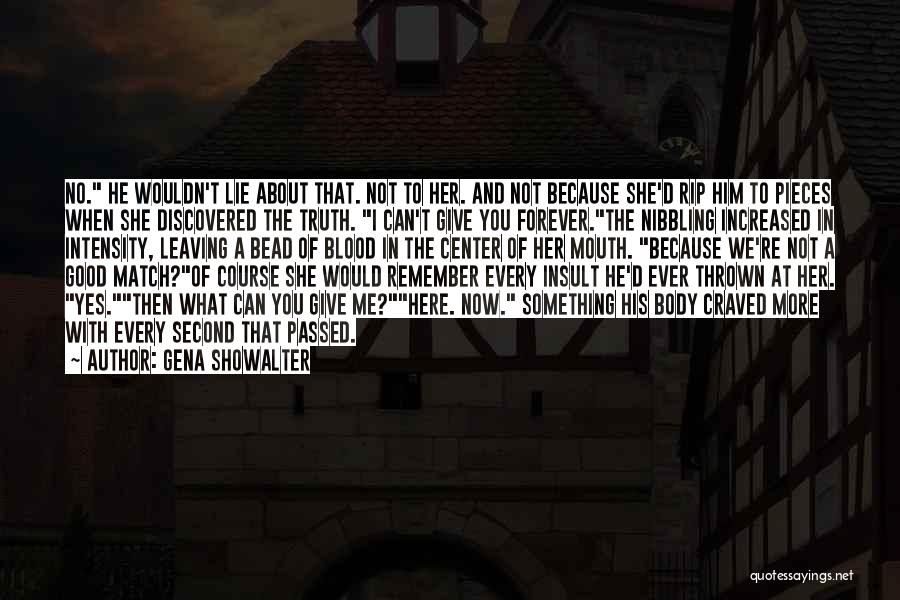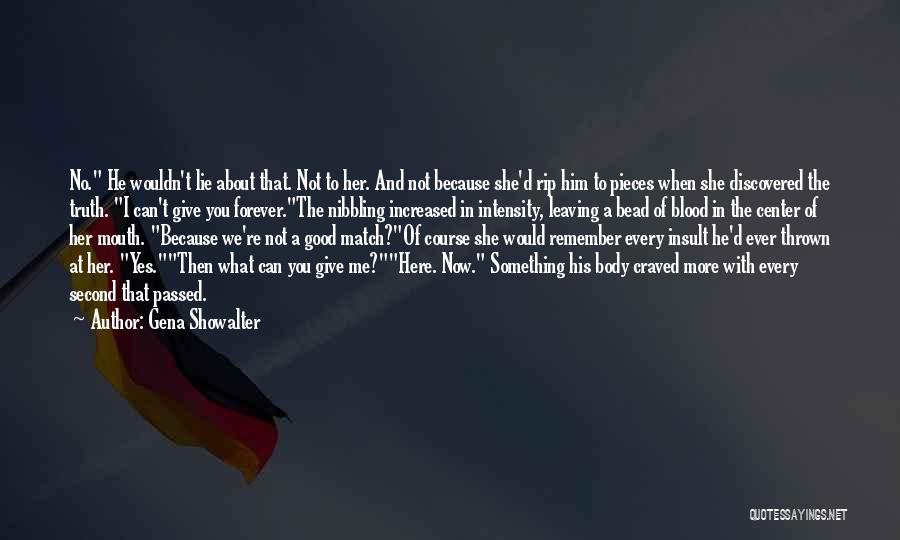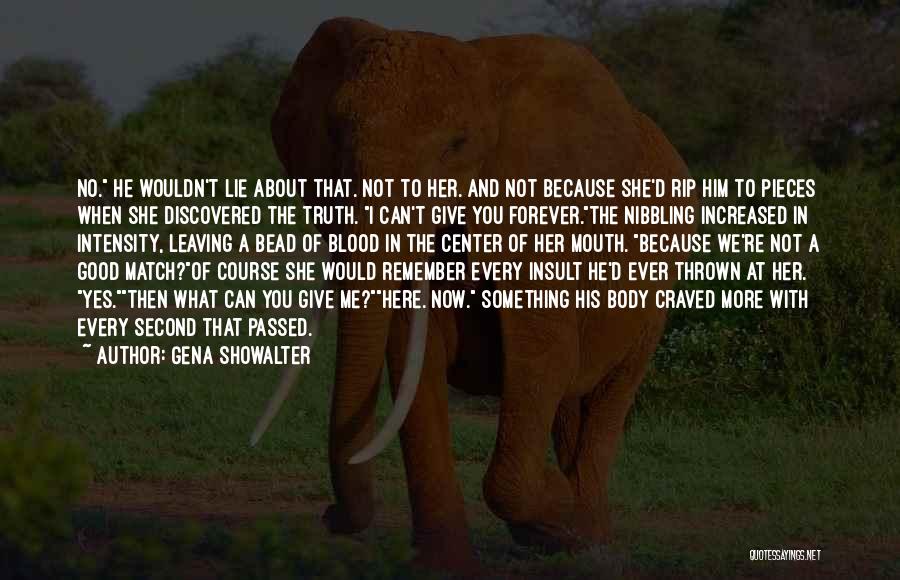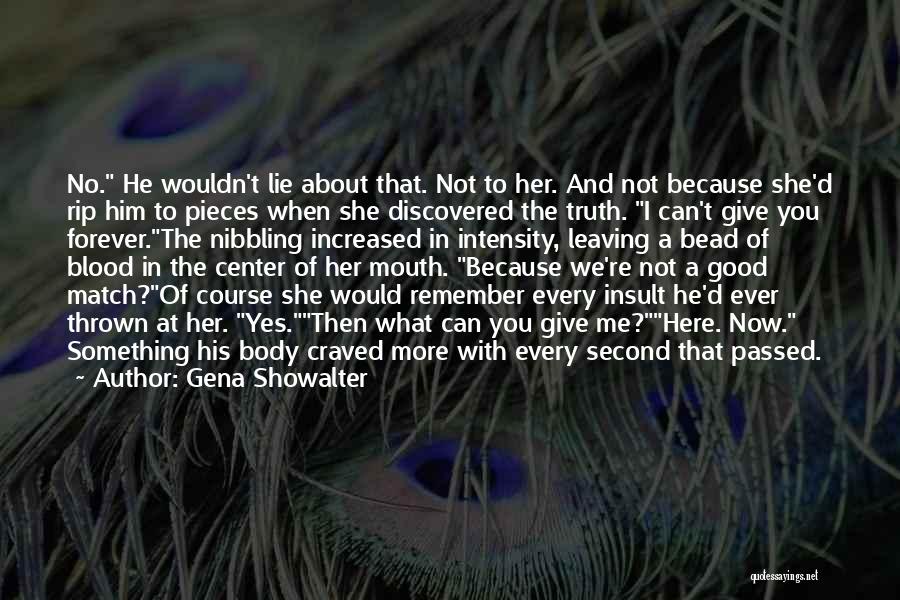 Related Authors
Related Topics