Karen Hitchcock Quotes
Medicine And Society Have Entered Into A Folie A Deaux Regarding Medicine's Importance In Gigantic Population Ills. We Believe That Genetics And Pills And Enzymes Bring Us Health. We Wait For The Dementia Cure (the Obesity Cure, The Diabetes Cure) Rather Than Changing Our Society To Decrease Incidence And Severity. We Slash Social Welfare Programs And Access To GPs And Ignore The Downstream Effect This Will Have On Future Generations.
To Reduce Non-communicable Disease, The Actions We Need To Take Are Societal: Make It Easier For People To Move And Eat Well, Strengthen Education, Promote Community Participation And Meaningful Work. Our Collective Delusion Is That We Can Have All The Benefits Such A Society Would Bring Without The Structural Supports Necessary To Bring It Into Being, That We Can Attain Health By Inventing And Buying Drugs.
It Is Hard To Know Which Is The More Utopian Vision: Magic Pills Or A Society Serious About Prevention.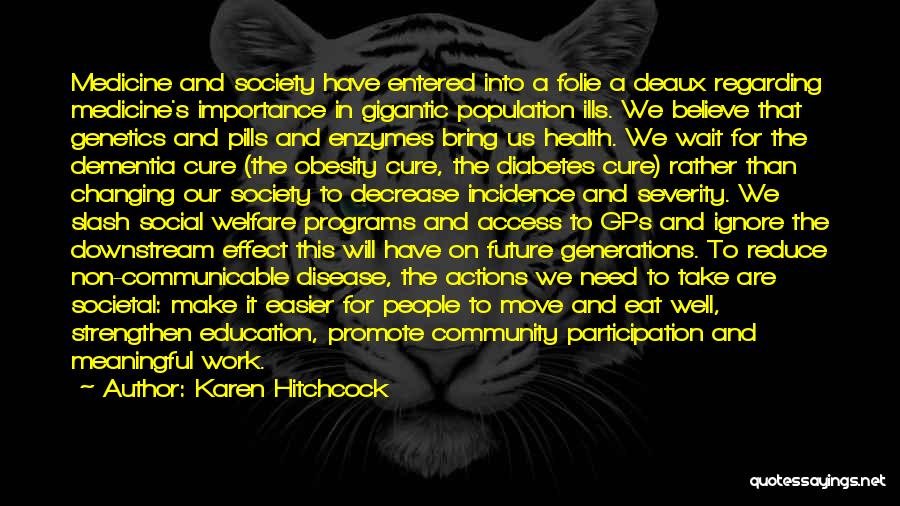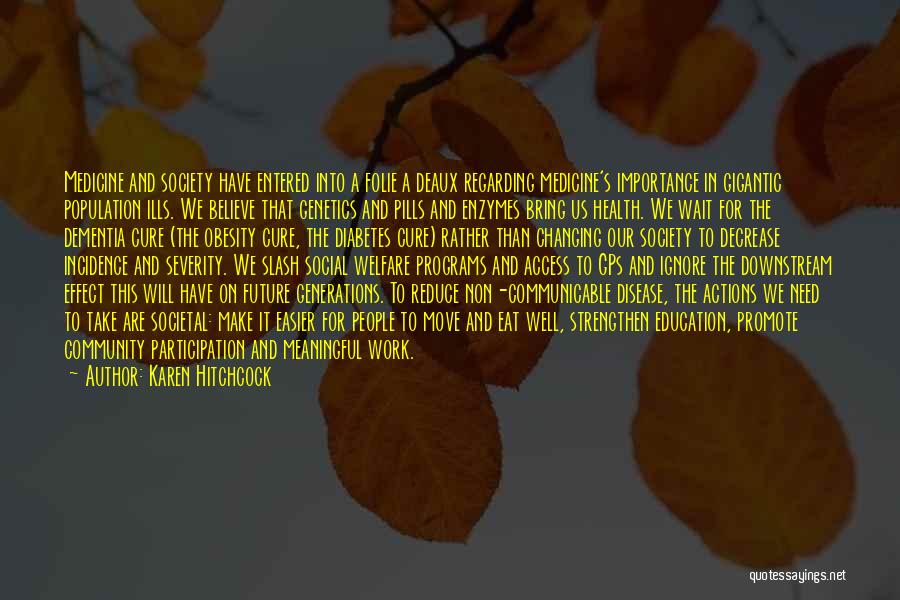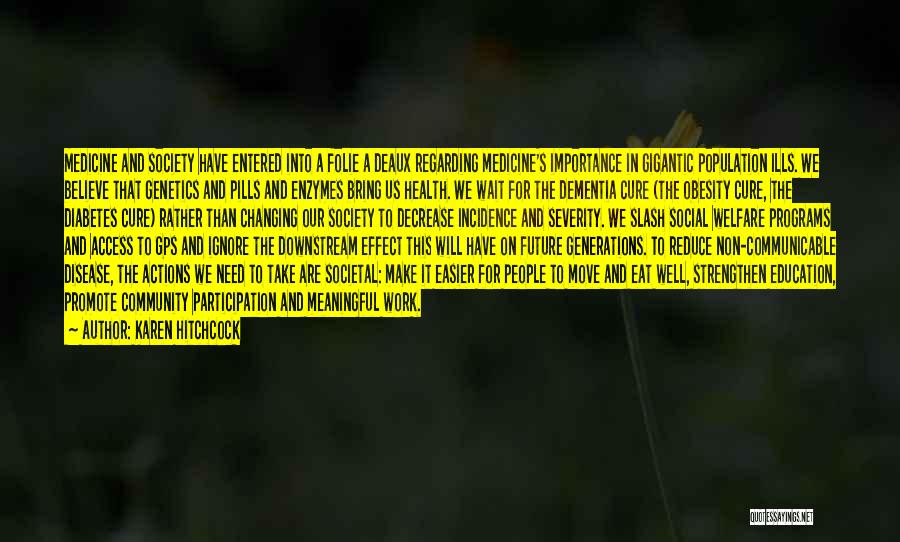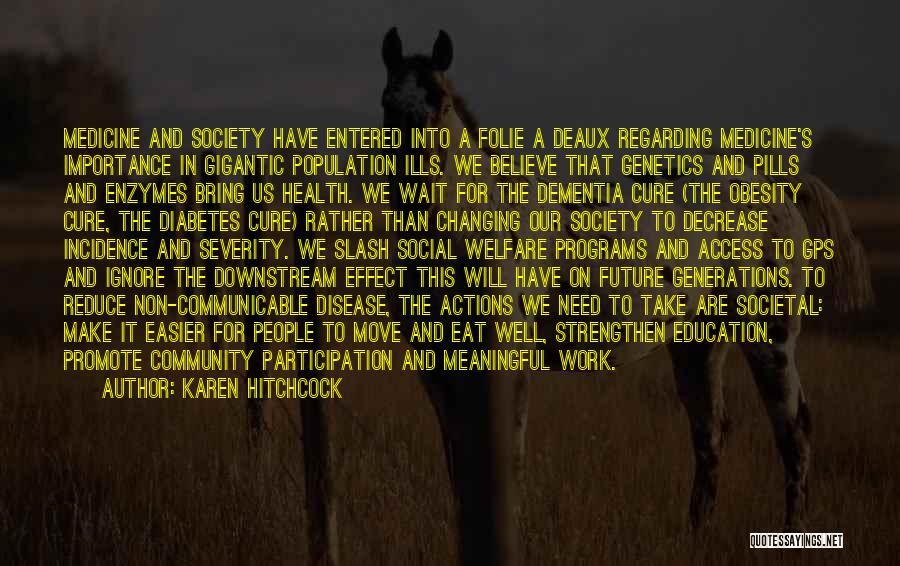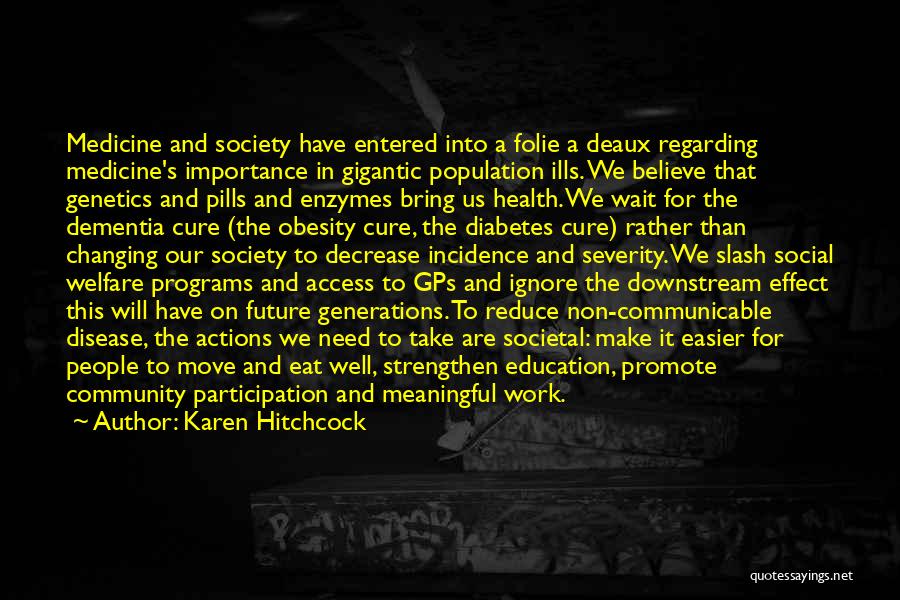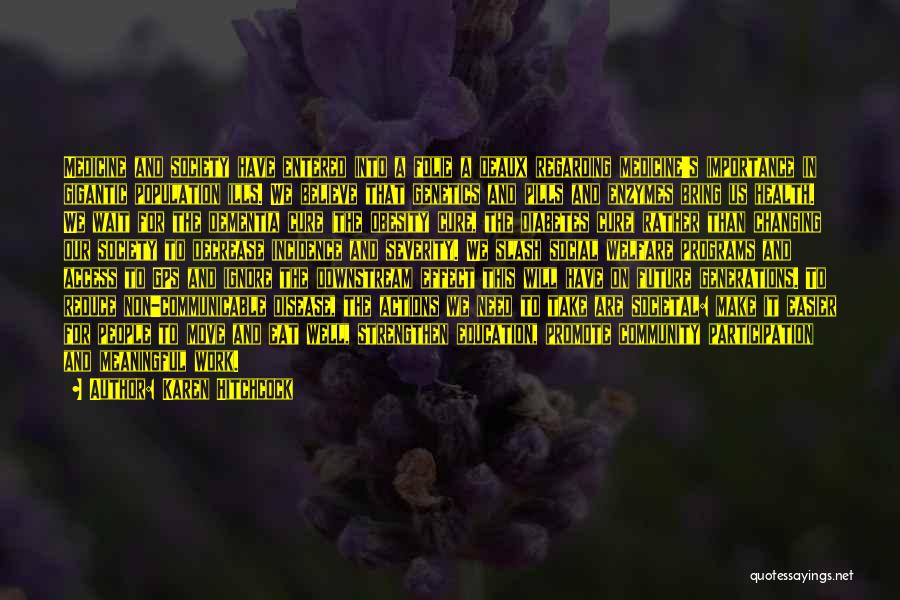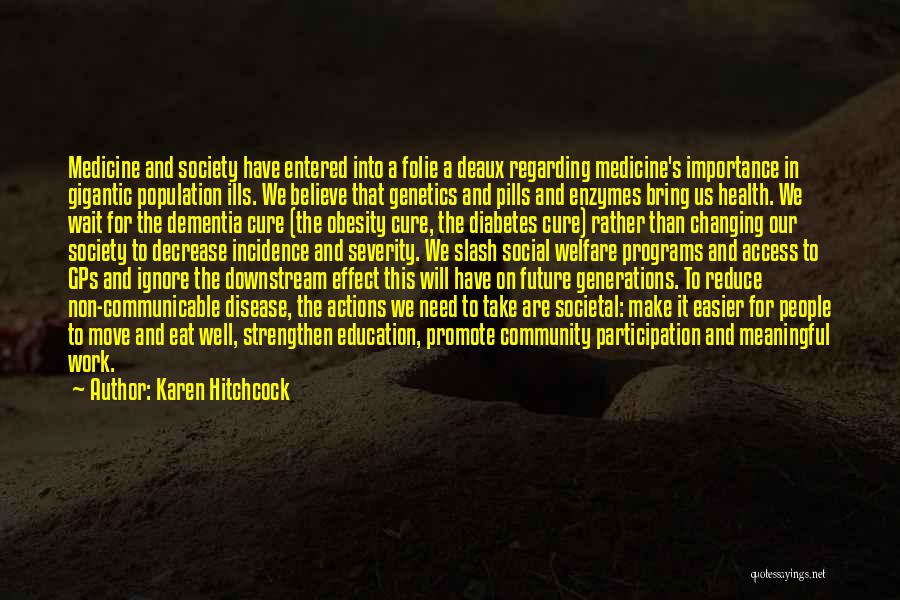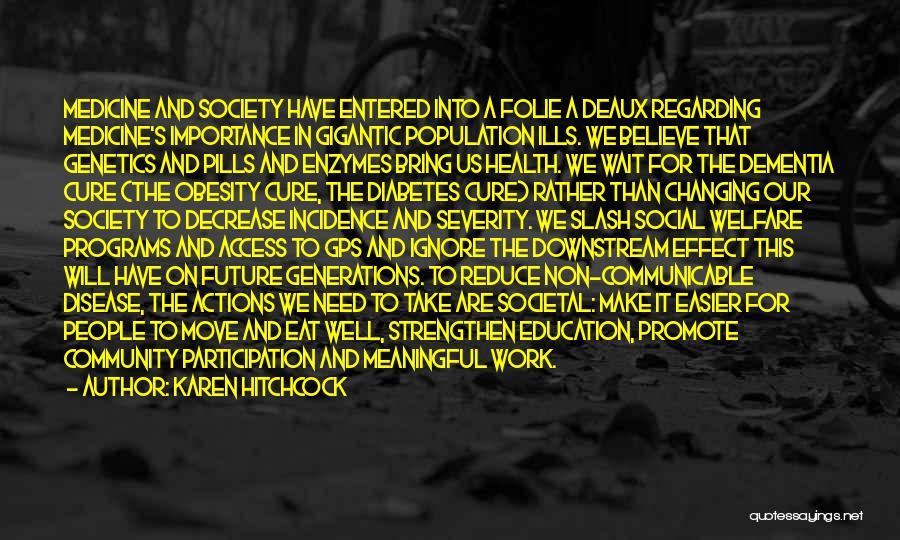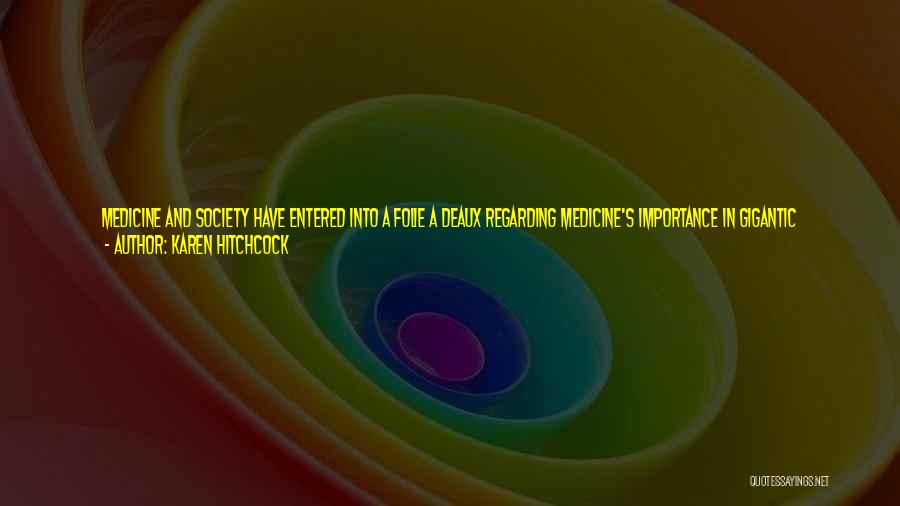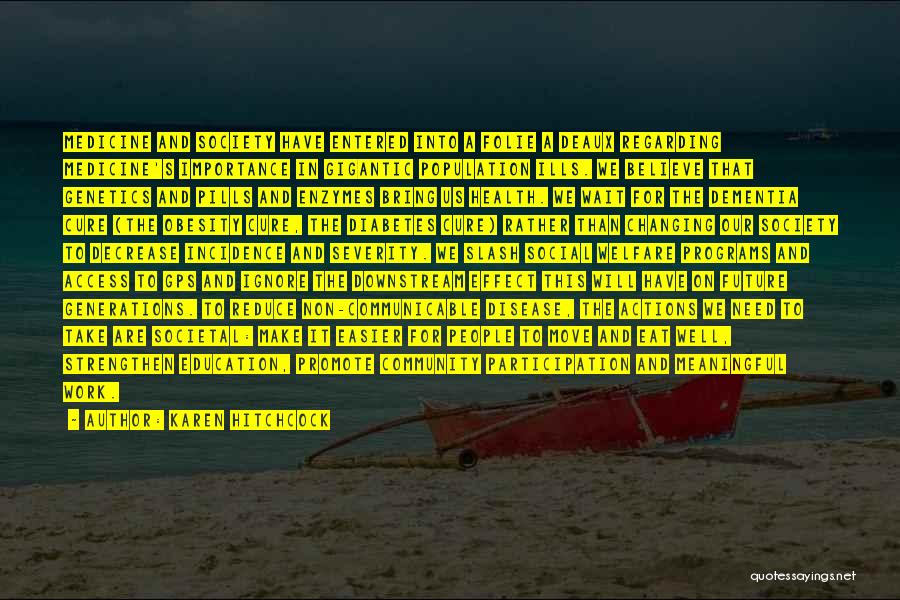 Related Authors
Related Topics