L.M. Montgomery Quotes
Make Them Do As You Want Them To," She Said.
"I Can't," Mourned Anne. "Averil Is Such An Unmanageable Heroine. She Will Do And Say Things I Never Meant Her To. Then That Spoils Everything That Went Before And I Have To Write It All Over Again.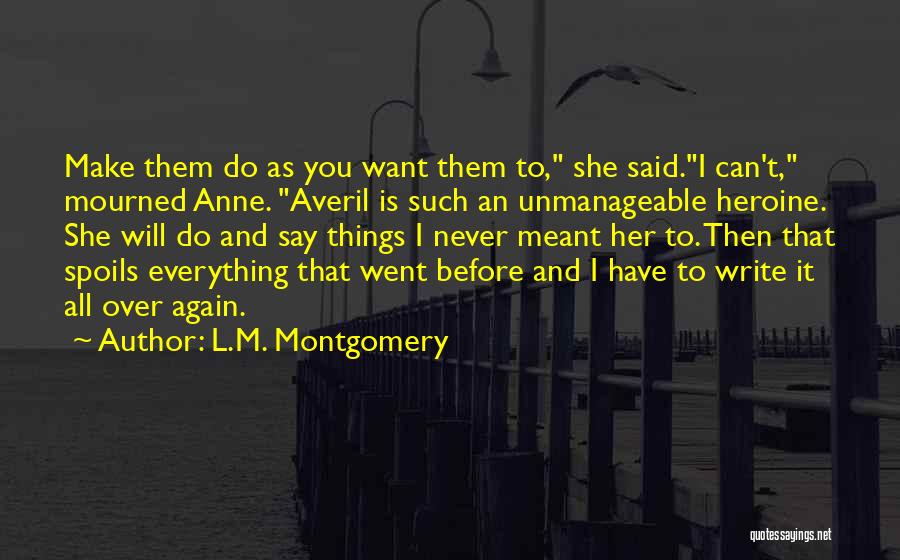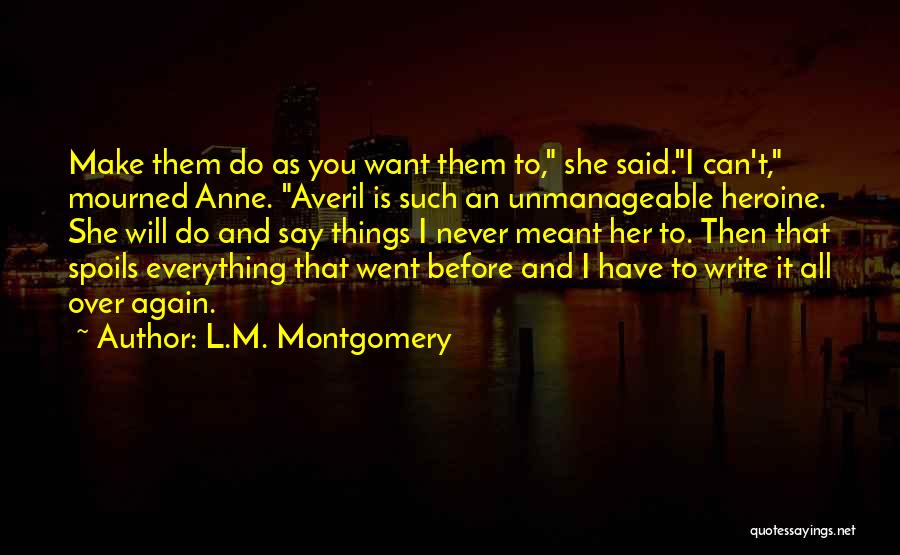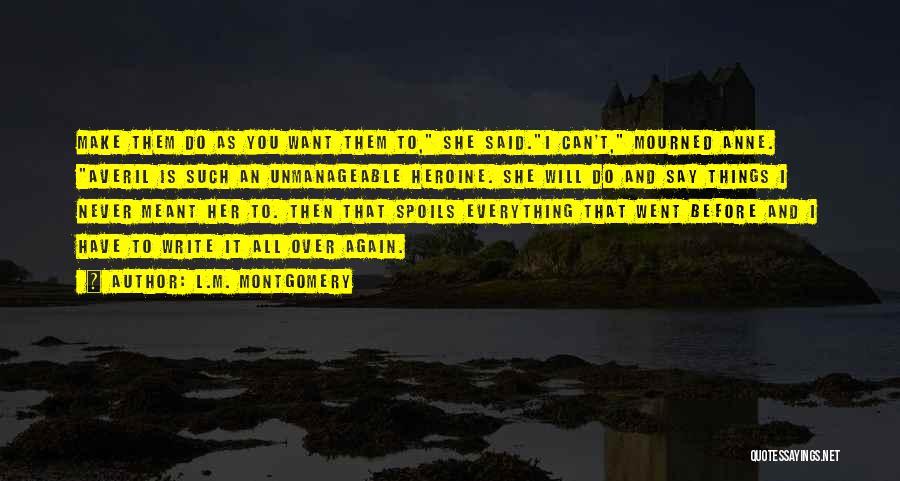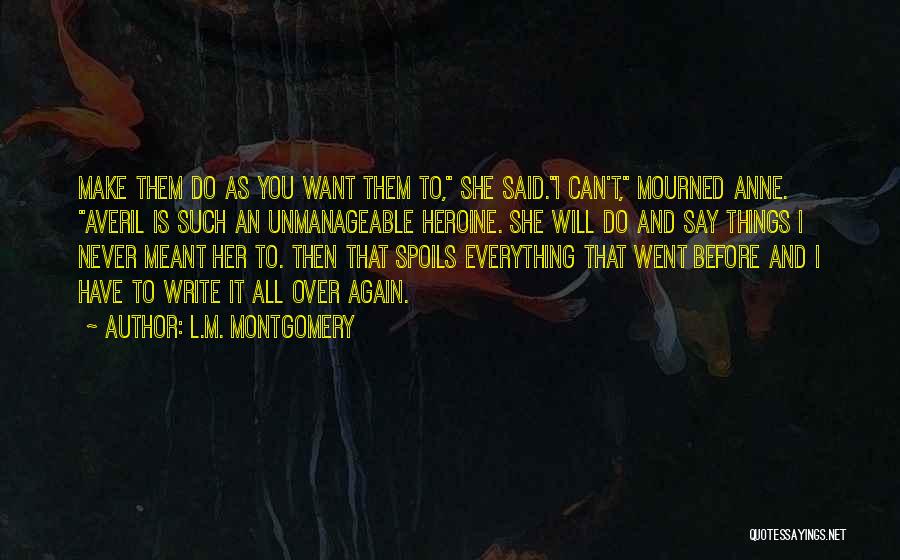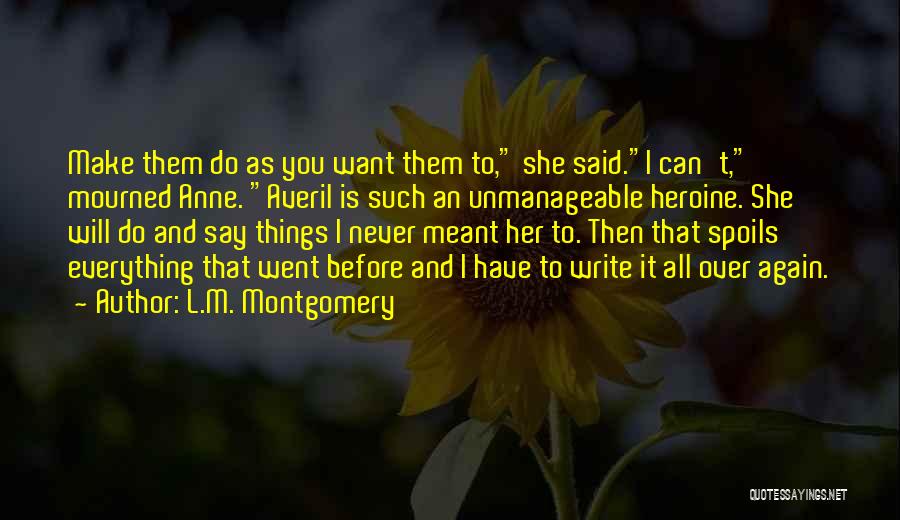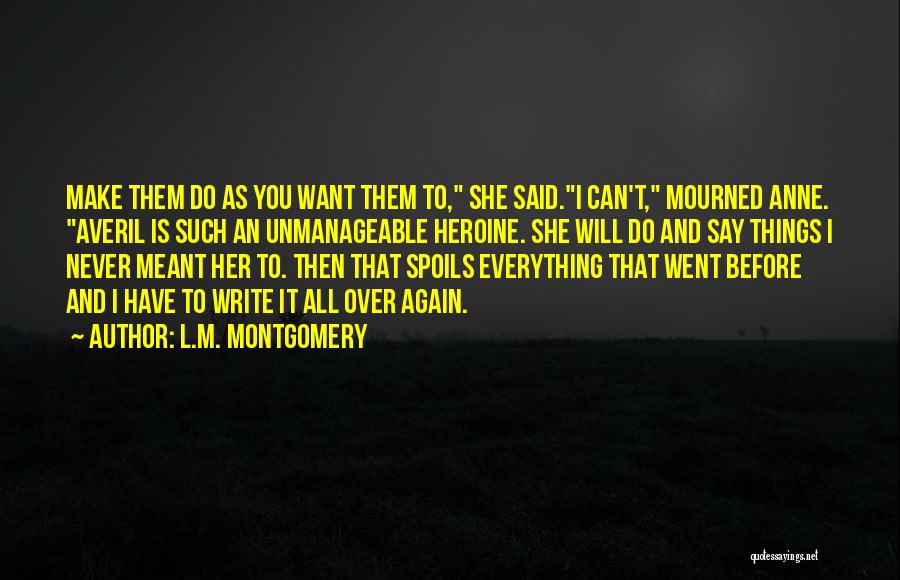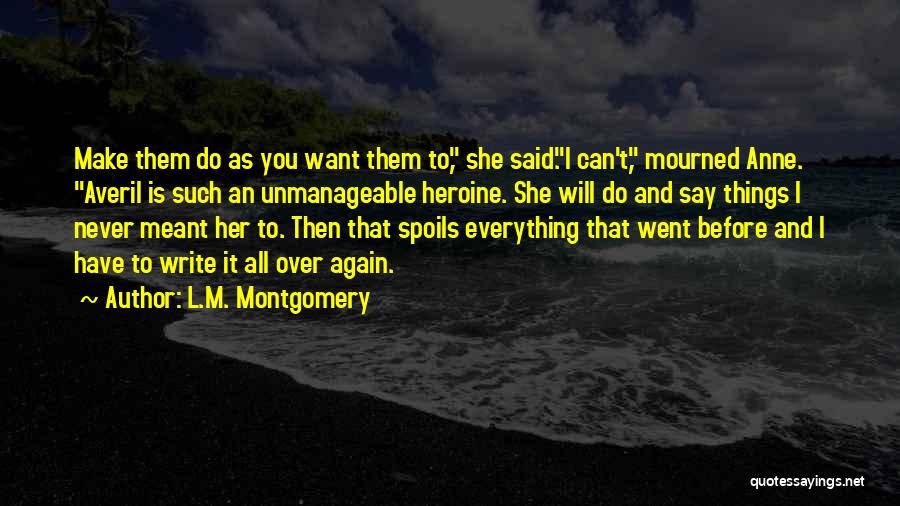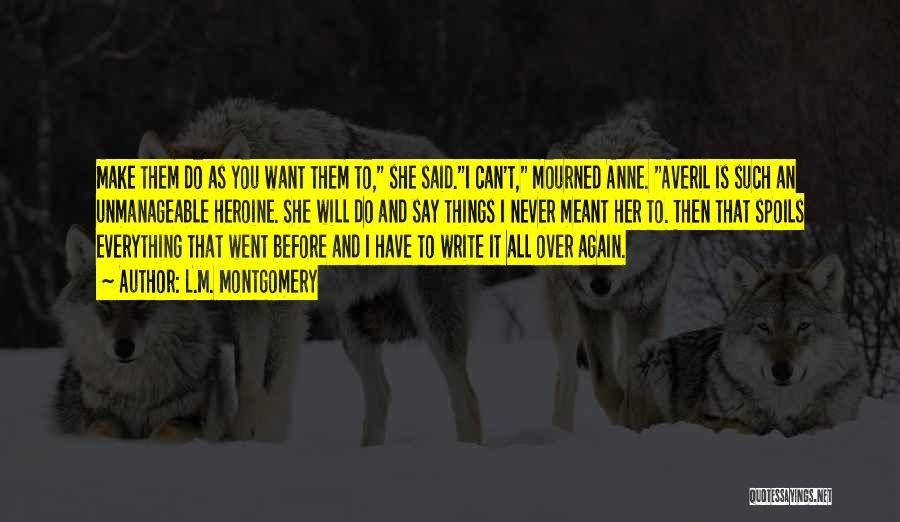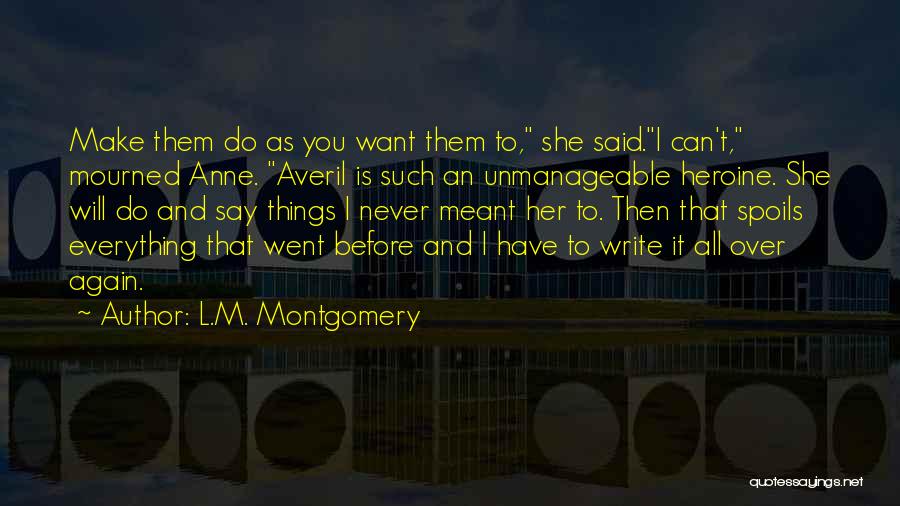 Related Authors
Related Topics