Mary J. McCoy-Dressel Quotes
Jase Took A Step Around The Desk, Moving Closer, Narrowing His Eyes.
Rebecca Placed Her Hands On Her Hips, Defiance In Her Stance And Voice. "My Kids, Too."
Two Steps Brought Him In Front Of Her. "You Don't Have A Job If You Leave. Your Job Is Here Working The Ranch With Me. If You Want To Go, Go, But Don't Take Off With My Children. You Can't Even Fix Them Dinner."
When She Turned, He Took Hold Of Her Arm, Hating This Deceit ... And Loss. "Why, Rebecca? I've Been A Good Husband To You.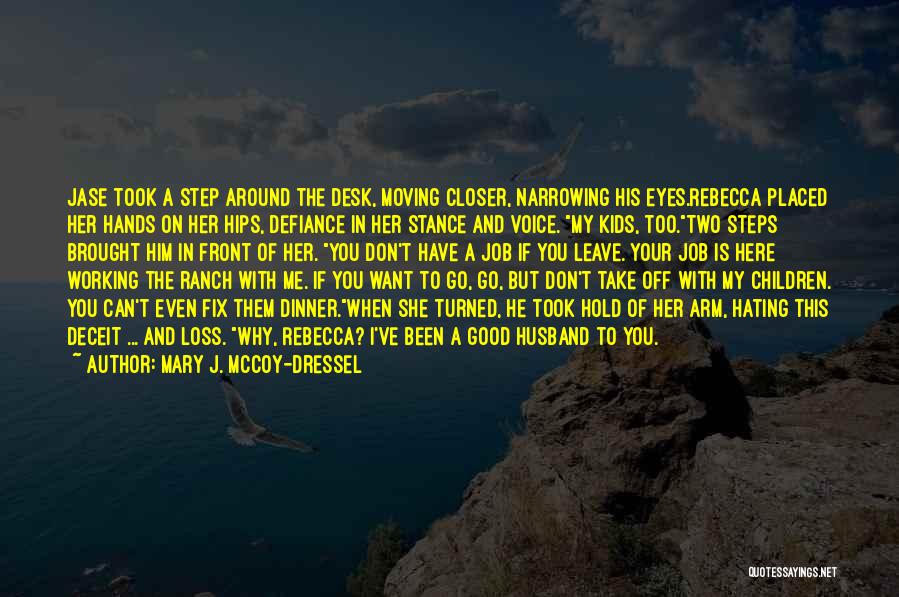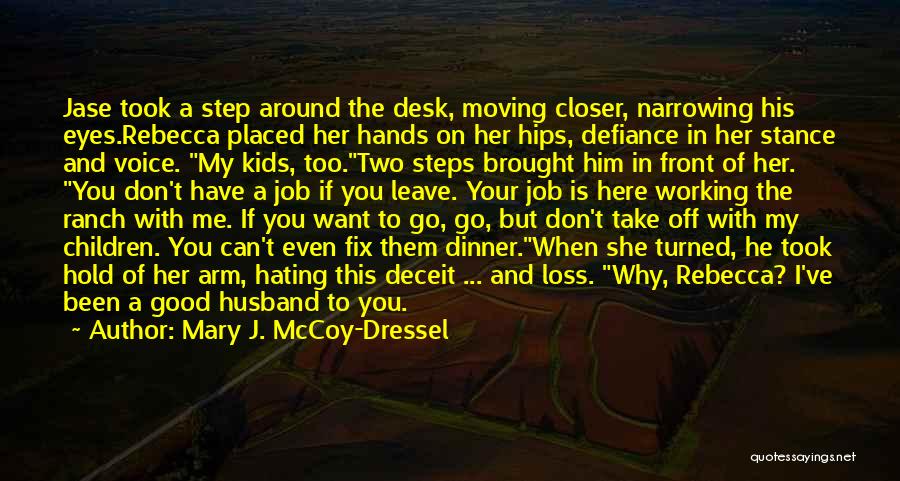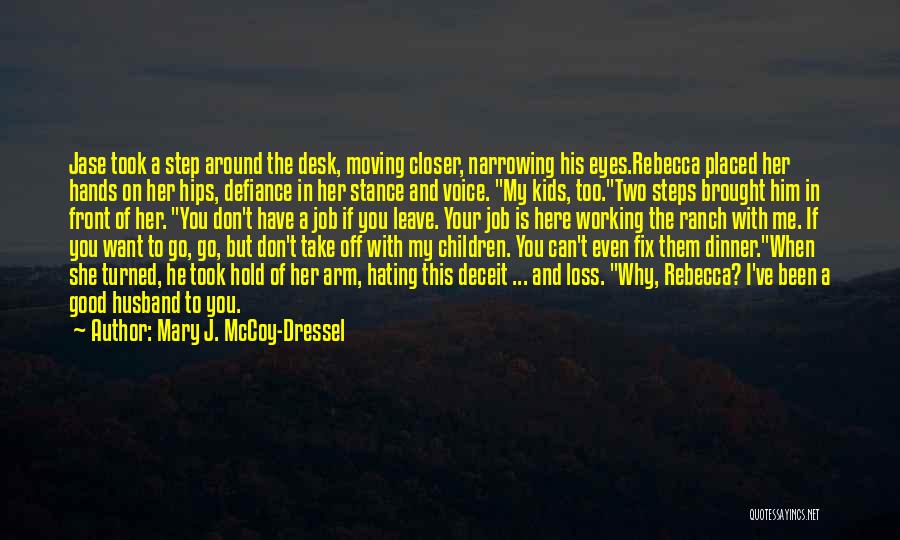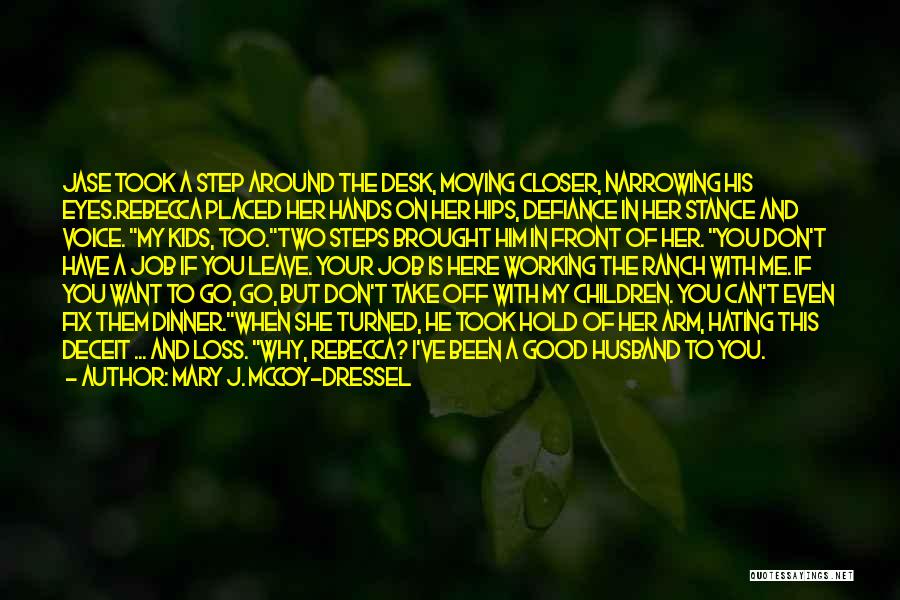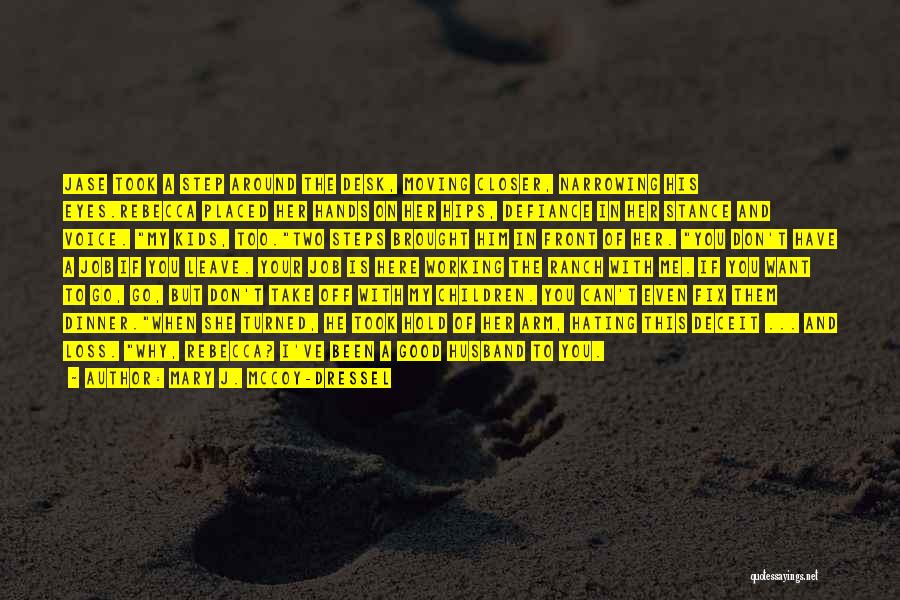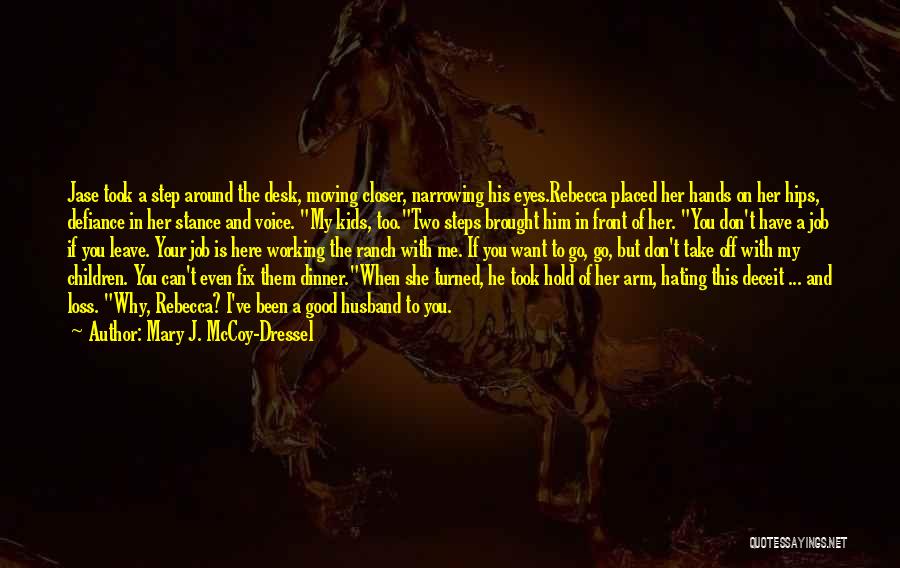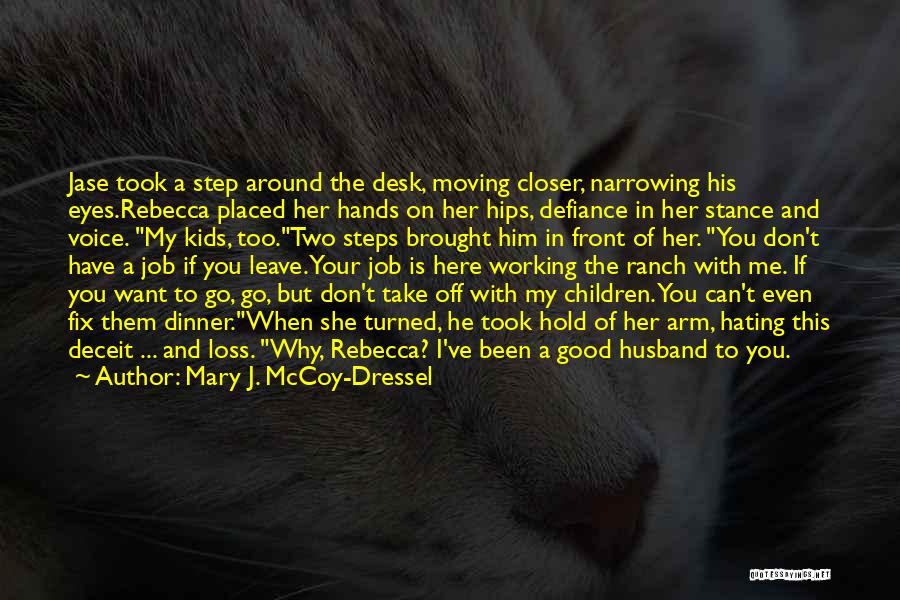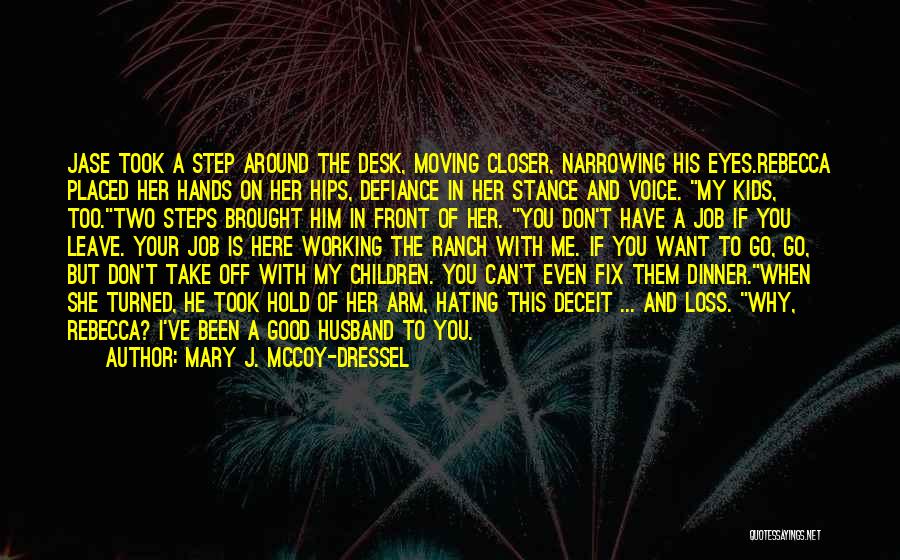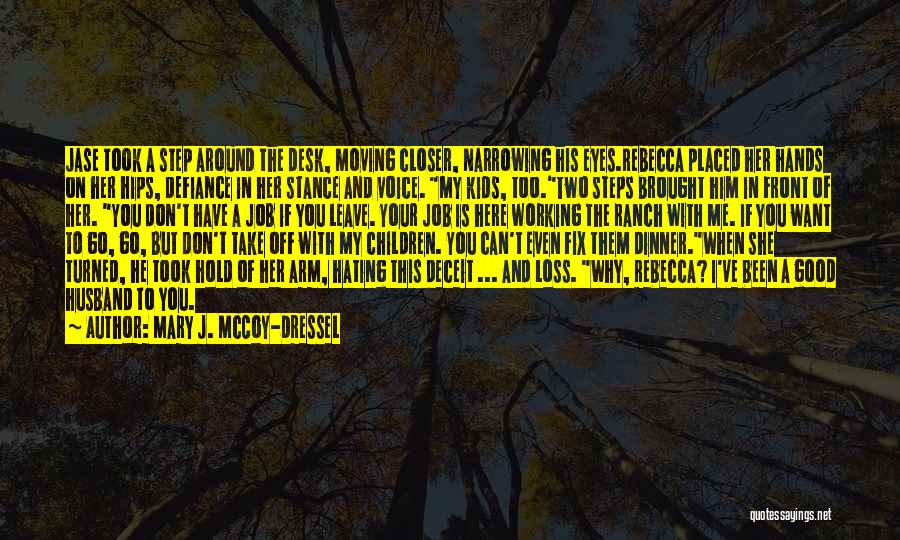 Related Authors
Related Topics