Darynda Jones Quotes
I've Loved Her For Centuries," He Said. "And I Will Love Her Until The Stars Burn Out."
"Well, Okay Then," I Said, Leaning Into Him. "That's All You Had To Say."
He Stilled When He Realized For Certain That I Knew. That I Had All My Memories Back. The Relief I Felt From Him Melted Me. His Emotions Were Overwhelming.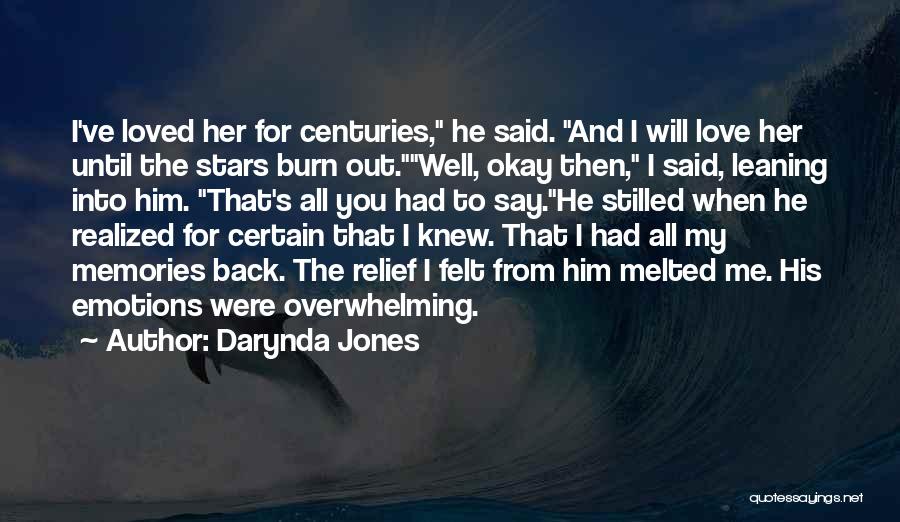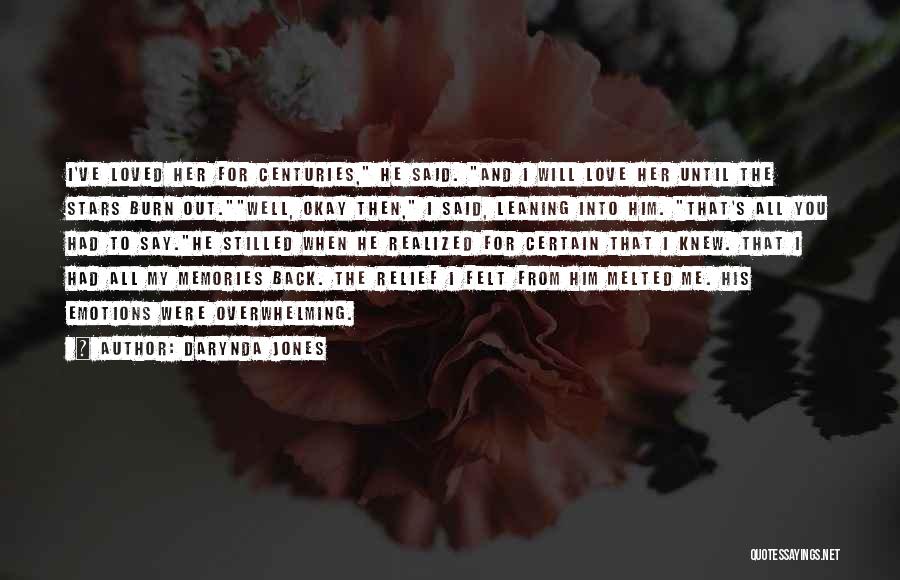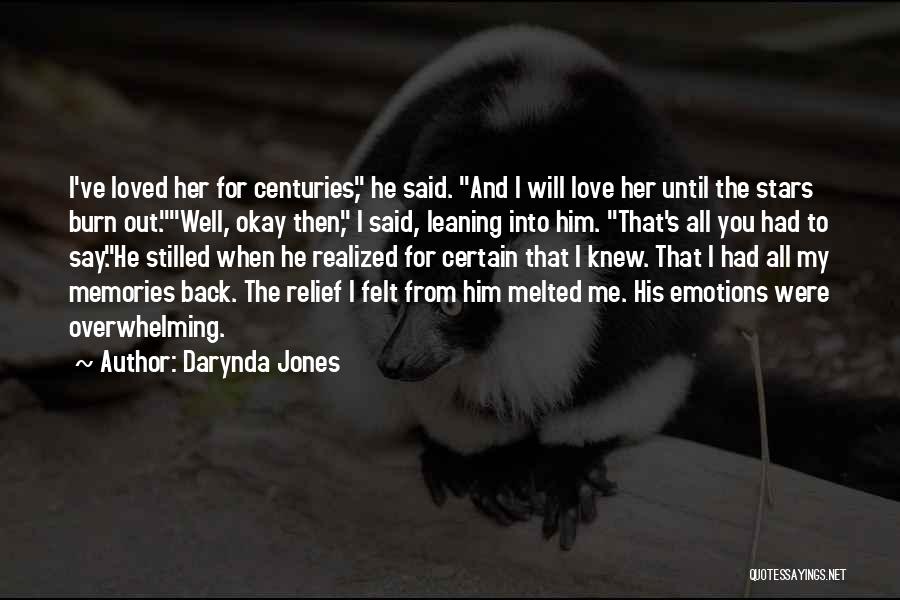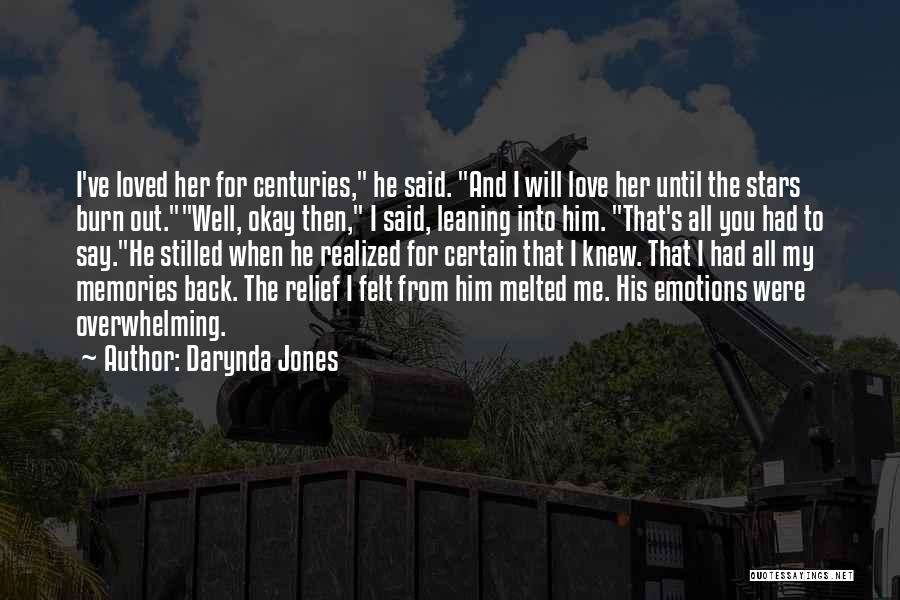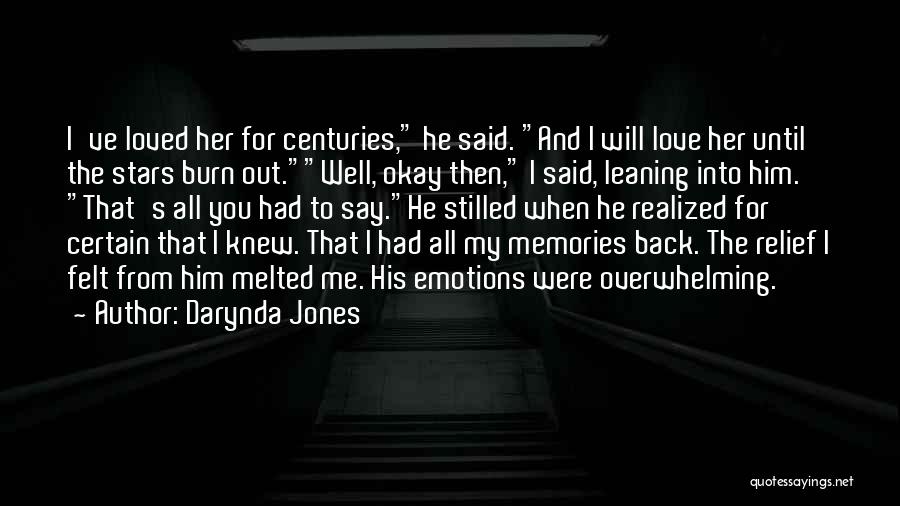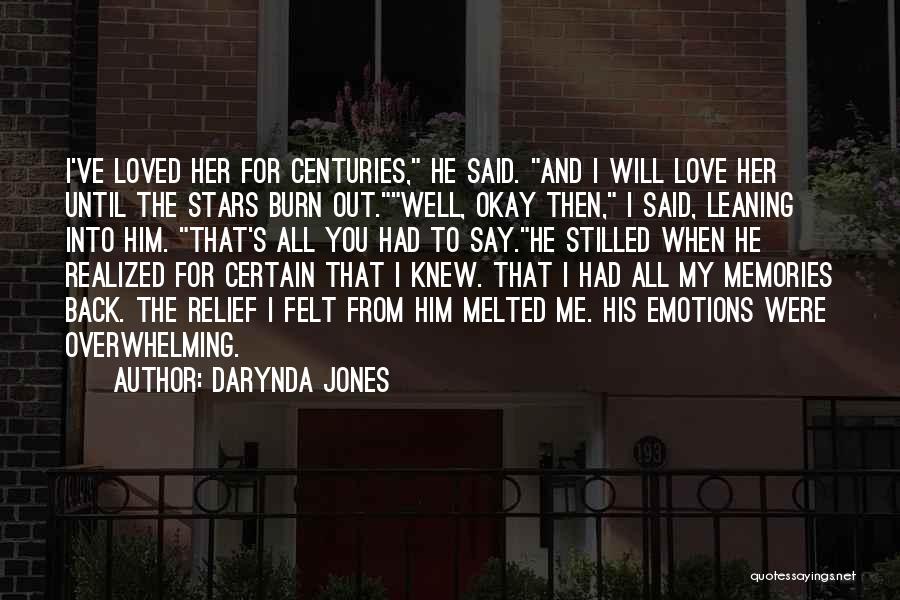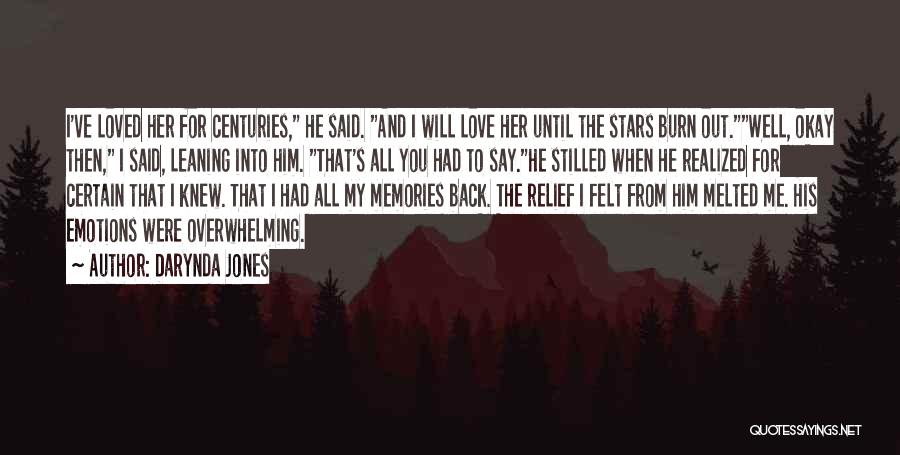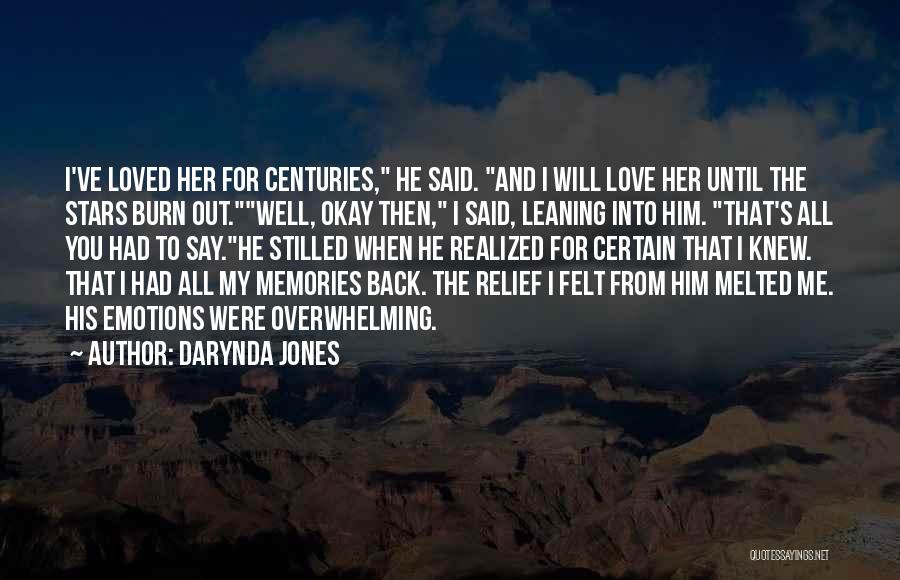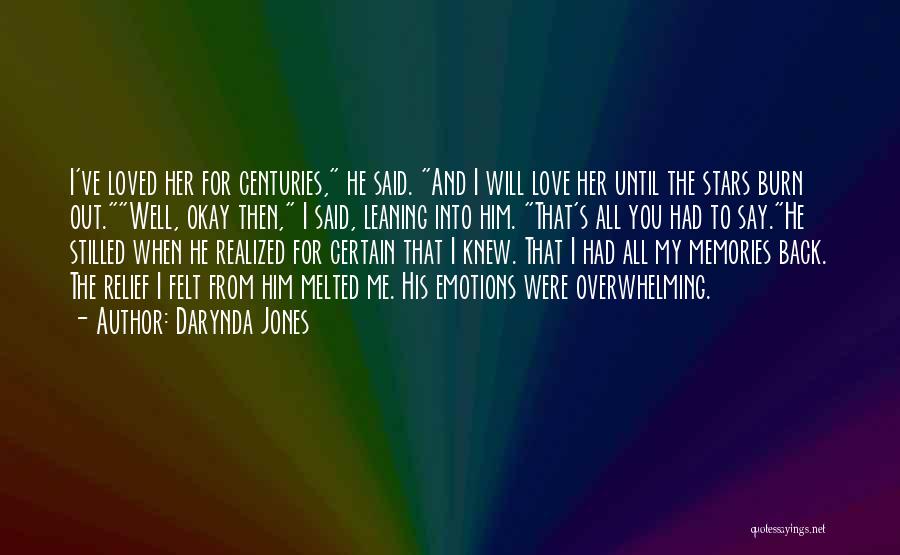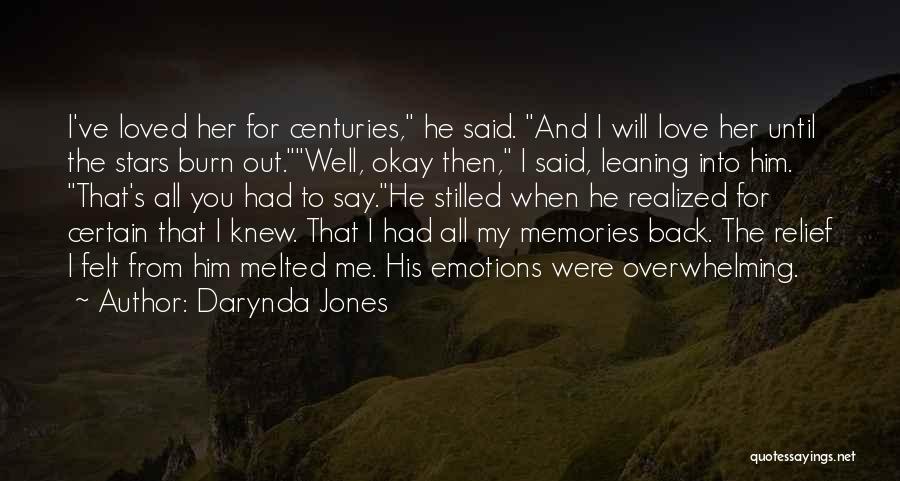 Related Authors
Related Topics