Katherine Applegate Quotes
I've Always Believed That To Some Extent You Get To Decide For Yourself What Your Life Will Be Like. You Can Either Look At The World And Say "Oh, Isn't It All So Tragic, So Grim, So Awful." Or You Can Look At The World And Decide That It's Mostly Funny.
If You Step Back Far Enough From The Details, Everything Gets Funny. You Say War Is Tragic. I Say, Isn't It Crazy The Way People Will Fight Over Nothing? People Fight Wars To Control Crappy Little Patches Of Empty Desert, For Crying Out Loud. It's Like Fighting Over An Empty Soda Can. It's Not So Much Tragic As It Is Ridiculous. Asinine! Stupid!
You Say, Isn't It Terrible About Global Warming? And I Say, No, It's Funny. We're Going To Bring On Global Warming Because We Ran Too Many Leaky Air Conditioners? We Used Too Much Spray Deodorant, So Now We'll Be Doomed To Sweat Forever? That's Not Sad. That's Irony.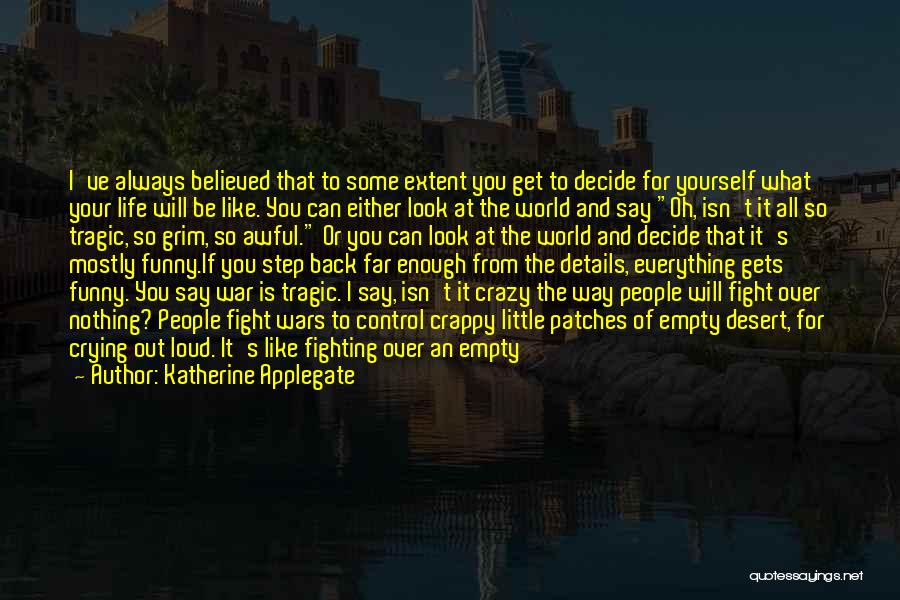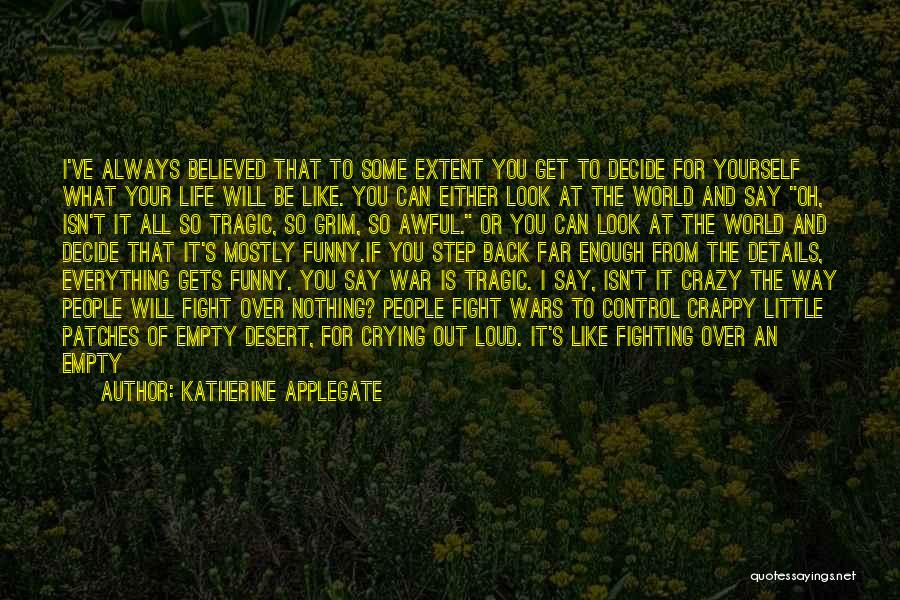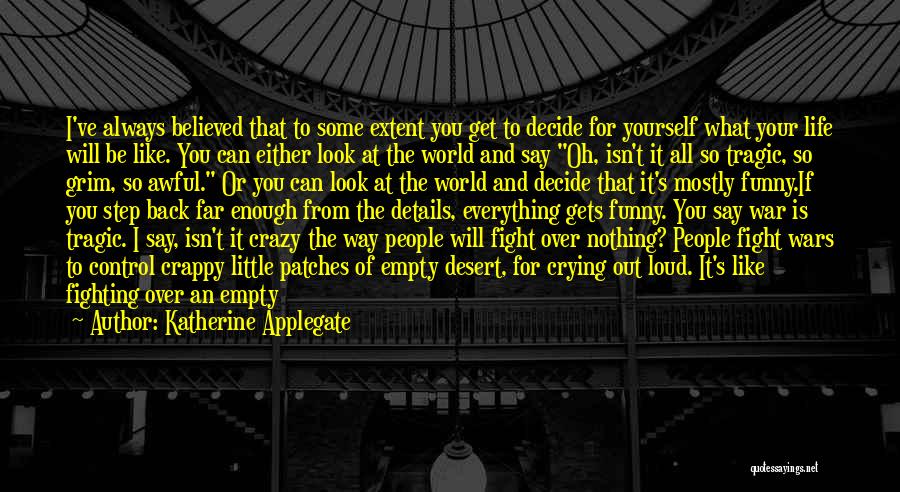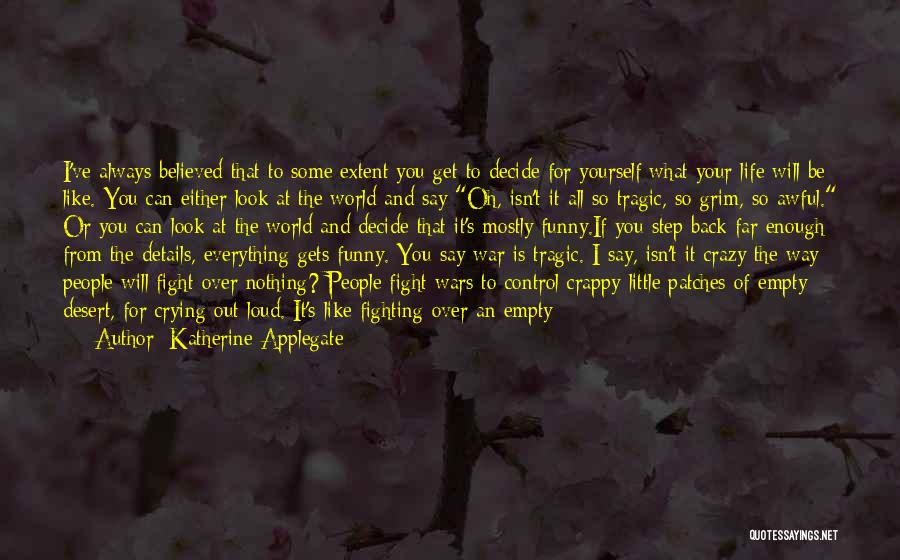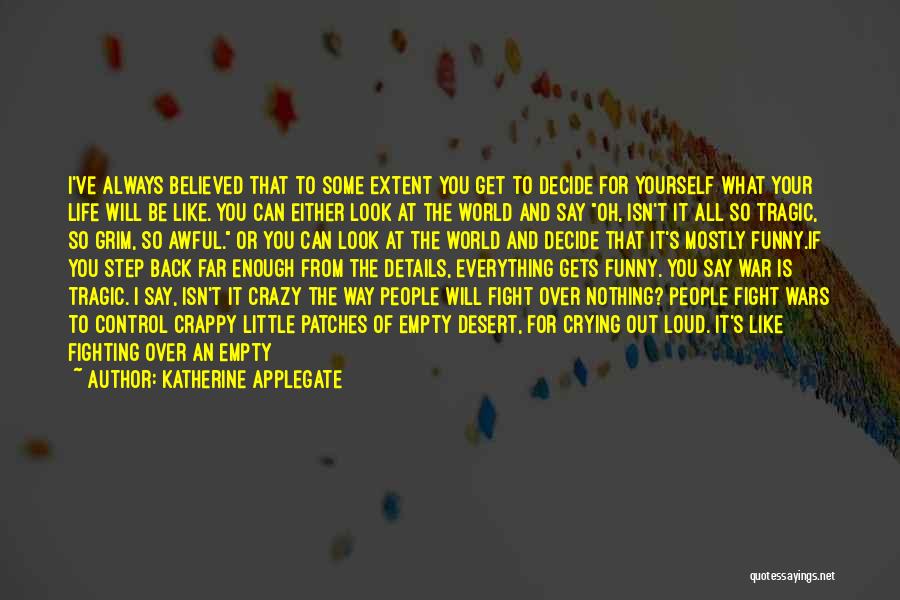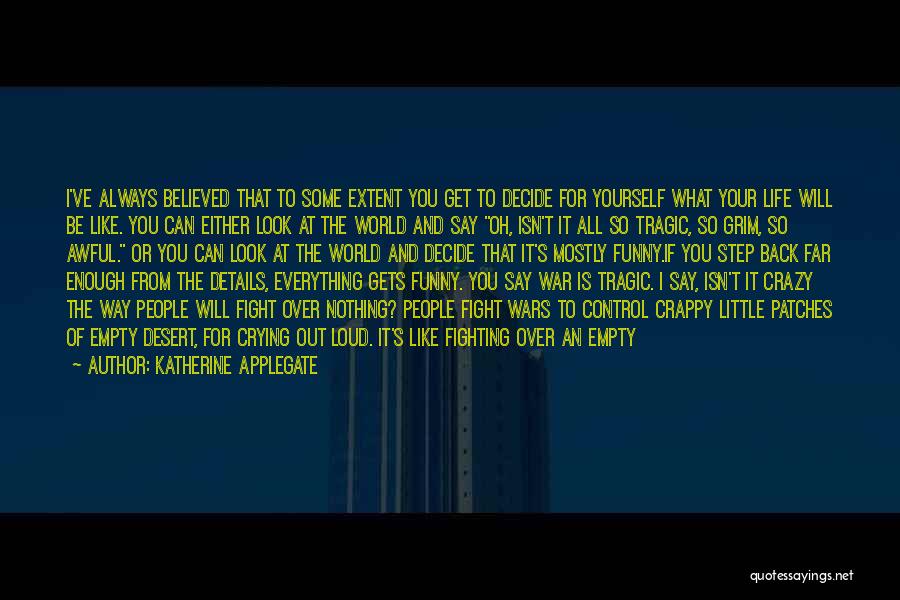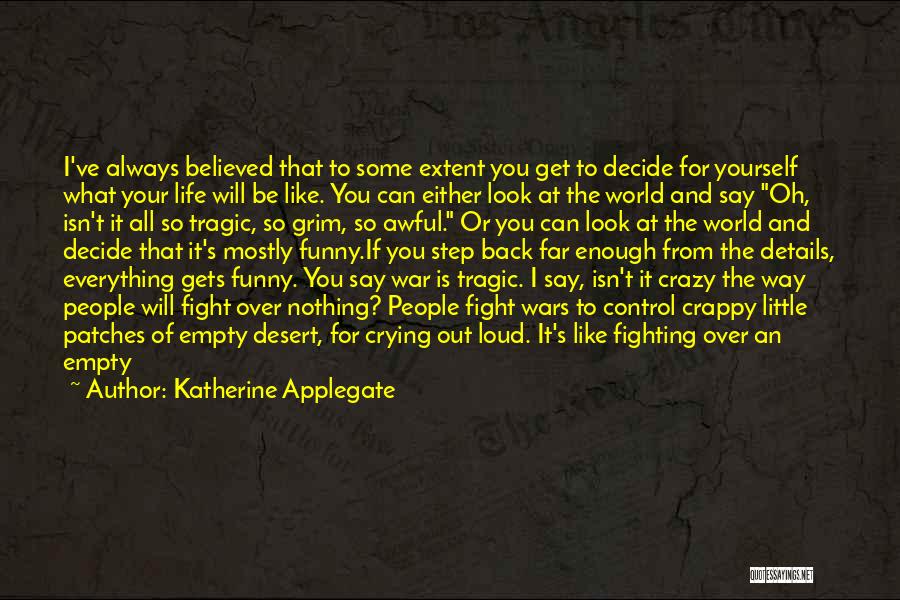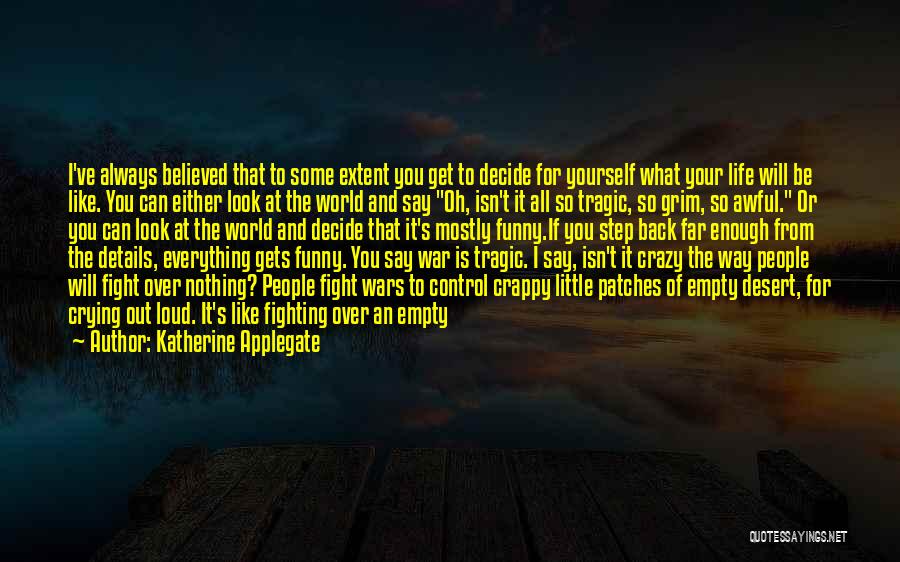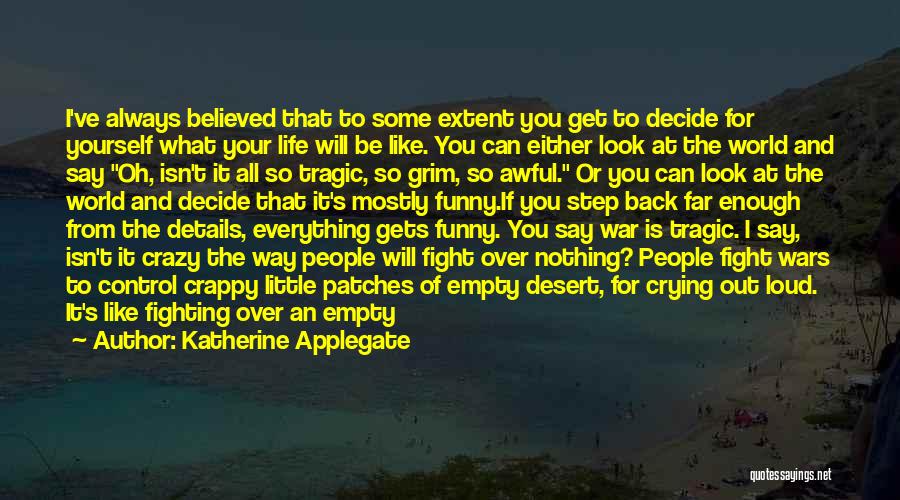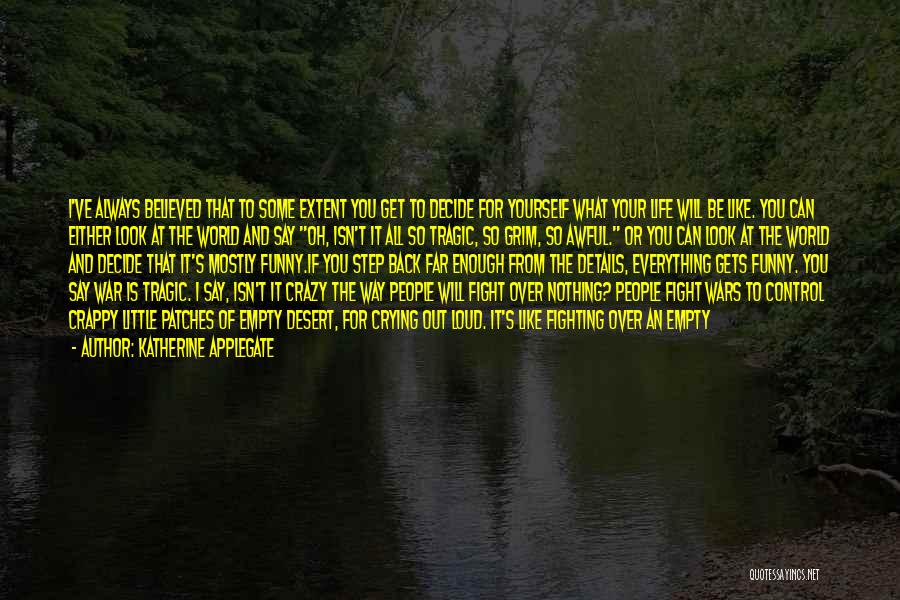 Related Authors
Related Topics